Capgemini Graduate Programs & Internships
"Unleashing human energy through technology for an inclusive and sustainable future."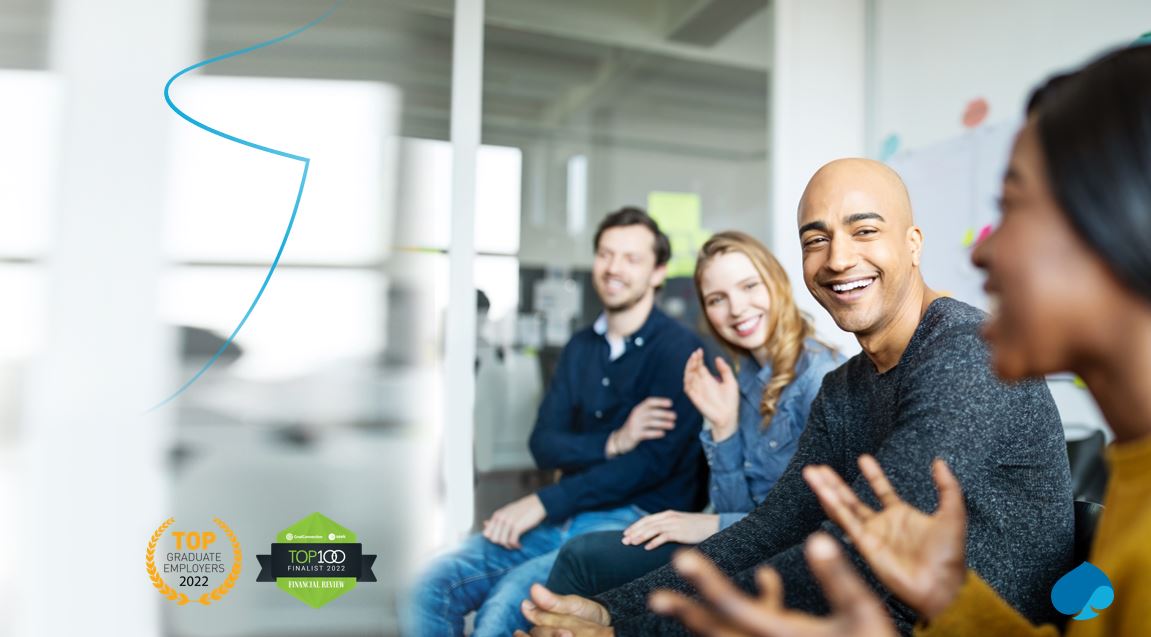 We are over 300,000 people passionate about helping our clients solve their most complex business and technology challenges, and we deliver transformational outcomes, a…
View more
Application assessment


We will review your profile through checking your academic results, previous work experience and any extracurricular activities you have undertaken, your motivation for joining us (which should be included in your covering letter), and what area you are interested to work in. We will also check that you have Australian citizenship or Permanent Resident status which is a mandatory requirement.

Interviews


Successful applicants will be invited to attend up to two interviews, which will be held via video conference.  Don't be surprised if one of our recruitment super stars reaches out to you for a chat - something interesting may catch our eye on your cv, and we may want to discuss.

Final interviews


Successful candidates from the first interview will be invited to a final round of interviews with business leaders. Selection…
View full process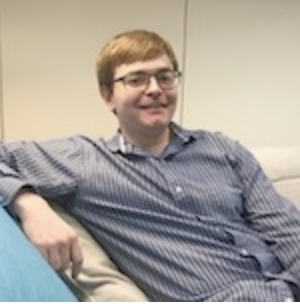 Phil Davey
Manager, Cloud Services Sydney
"I love finding ways to solve problems. I ace delivering client value."
Describe your current role at Capgemini.
I began my career at Capgemini three years ago as part of the Graduate program, and currently I'm working as a Manager in the Cloud Services team. My current role is all about working with the various elements of a client's business (e.g. their people, products, technology, etc.) and identifying opportunities to align those elements to create mutually beneficial outcomes in a way that supports and enables their long term vision and strategy. What this me…
View more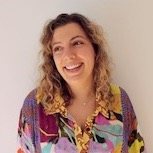 Mary Ensabella
Lead Consultant, People & Organisation
"I love defining a better future. I ace making it happen."
How do you feel in the morning getting up and going to work at Capgemini?
When I get up in the morning, I feel enthusiastic for the challenges to come in the day and curious about what I'll be able to learn from them.
What do you love about being a lead consultant?
I love the exposure I have to a large range of organizations and their unique challenges through the variety of different projects I've worked on. I get a lot out of developing my own expertise and views through these experiences. My colleagues are al…
View more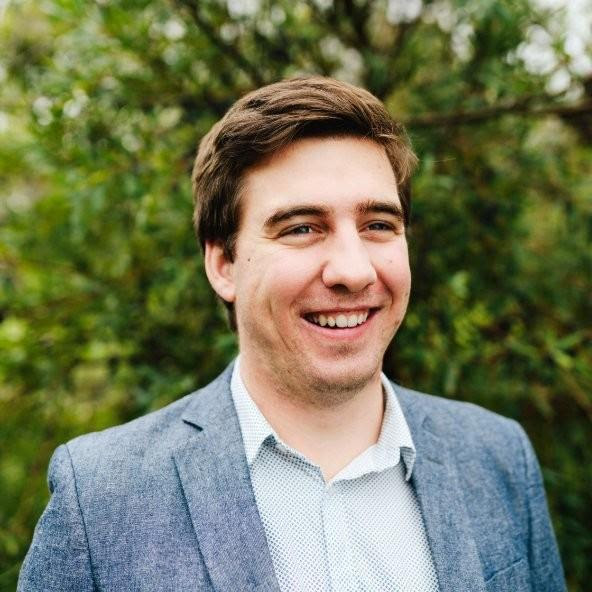 Kai Richardson
Associate Consultant at Capgemini Australia
5.30 AM
An early alarm for the first day of the week. It's a Tuesday this week as the Monday is Labour Day in Victoria, but also Canberra Day in ACT. I roll out of bed to finish packing my bag with the last minute things I was too tired to pack last night. 
For a little bit of context, I am working as a Data Engineer on a project-based out of Canberra while I am based out of Melbourne. 
6.15 AM
After a quick shower, I get a text from the taxi driver. He's arrived to drive me to the airport. I live over an hour away from the airport, so…
View more
Megan Parker
Associate Consultant at Capgemini Australia
6.00 AM
I. need. coffee. ASAP.
7.00 AM
The caffeine has kicked in and now it's time to get moving. I've got five minutes before my bus comes – looks like I'll need to sprint this morning!
8.30 AM
I arrive at the client site and it looks like I'm one of the first ones in. This is usually the case as most of the team makes the most of Capgemini and the clients' flexible working arrangements.
Time to set up my desk for the day and start making my way through emails I've received overnight from the US and UK. 
…
View more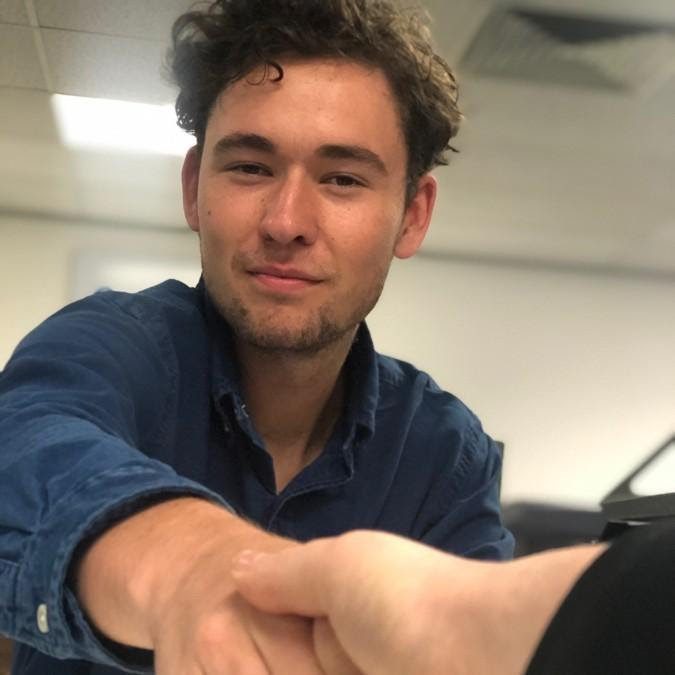 Riley Devereaux
Customer Engagement Consultant at Capgemini Australia
7.20 AM
Wake up. 7:20's only my first alarm, intervals are set-up in 10-minute cycles, so I'll have at least 10 minutes in nirvana rest mode. 
7.50 AM
Cycle. Packed, ready to go, the beauty of my client site is their tenancy agreement, as contractors we've got access to Showers, Bike racks and even Towels. Personally, a fresh towel makes me feel like a Persian prince. It's a 6km cycle in, so nothing to hard, it's easier in Summer but comes winter I'll invest in gloves. 
View more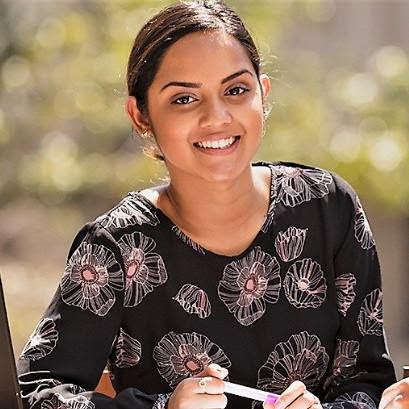 Shannon D'Souza
Capgemini Australia
5.30 AM
Alarm goes off, signalling the start of at least 10 minutes of me questioning why I'm awake at this ungodly hour. Eventually I'll rush out the door, for my gym class.
6.00 - 6.30 AM
Be completely shown up by a 73 year-old woman, in my Hard Core class. After a quick chat about how her grandkids are, I'll head straight home. I use the drive to start running through my daily to-do list & goals, for work.
7.00 - 8.30 AM
Squeeze in extra cardio by running around to pack my lunch, and get ready to leave for work.
8.3…
View more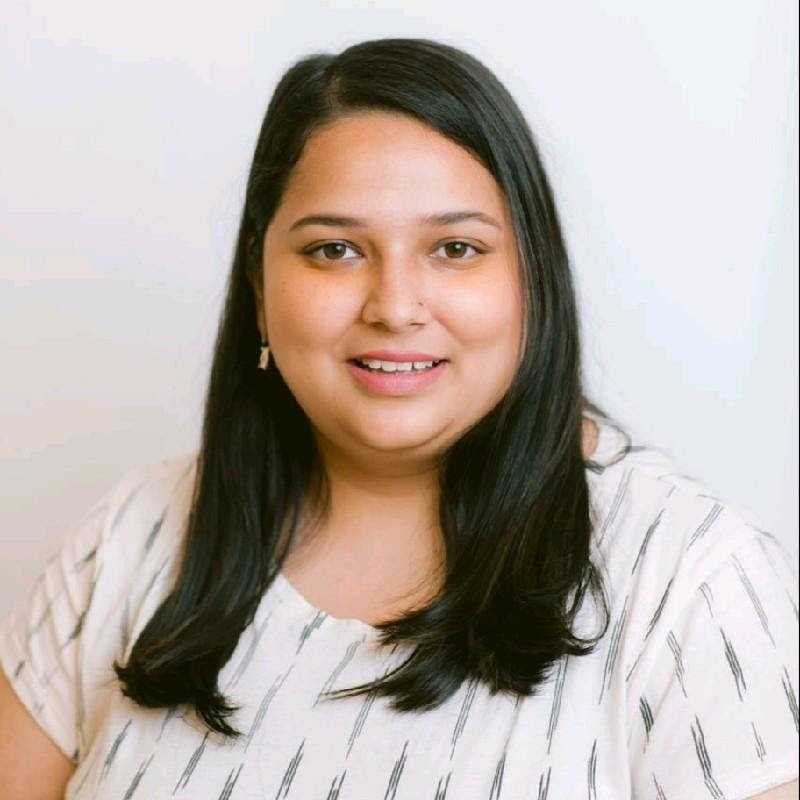 Tavishi Kweera
Associate Consultant at Capgemini Australia
7.00 AM
My alarm goes off and after 5 minutes contemplating that should I sleep for 5 more minutes or I should get up and do some exercise, I end up waking up after 10 minutes. I get ready, pack my lunch, but it depends on if I have made something last night or if I have done meal preps then I leave home listening to podcast to work. 
8.30 AM
I try to reach office early so, that I can find a nice spot to sit with a view. I set up my workstation and go to the kitchen to make my morning tea or to get a piece of fruit. I usually find my colleagu…
View more
"Unleashing human energy through technology for an inclusive and sustainable future."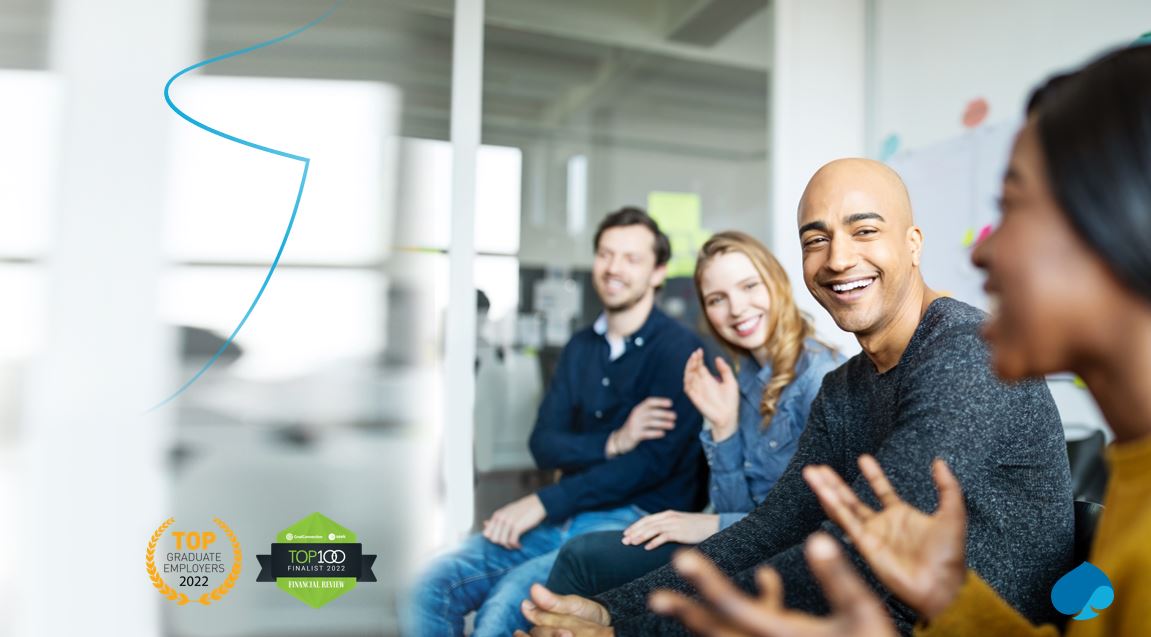 We are over 300,000 people passionate about helping our clients solve their most complex business and technology challenges, and we deliver transformational outcomes, at scale. We are driven by the conviction that the business value of technology comes from and through people.
We live by our motto that "People matter, results count".
At Capgemini, we help the world's leading brands use the best of new tech to transform the way they do business. As a global leader in consulting, technology services, and digital transformation, Capgemini is at the forefront of innovation to address the entire breadth of clients' opportunities in the evolving world of cloud, digital and platforms.
Application assessment


We will review your profile through checking your academic results, previous work experience and any extracurricular activities you have undertaken, your motivation for joining us (which should be included in your covering letter), and what area you are interested to work in. We will also check that you have Australian citizenship or Permanent Resident status which is a mandatory requirement.

Interviews


Successful applicants will be invited to attend up to two interviews, which will be held via video conference.  Don't be surprised if one of our recruitment super stars reaches out to you for a chat - something interesting may catch our eye on your cv, and we may want to discuss.

Final interviews


Successful candidates from the first interview will be invited to a final round of interviews with business leaders. Selections will be made from these interviews, and we will proceed to offer and conduct pre-employment screening.  You will then be all set to join our amazing graduate program! 
Get the future you want!
Passionate people are Capgemini's Ace of spades. We believe that every one of us is an architect of positive futures. We invite you to join us to discover a career that will challenge, support, and inspire you. With a world class Learning and Development program for graduates and all employees, we will set you up for success. In return for your hard work and fresh insights, we'll provide you with incredible opportunities that will accelerate your development, along with the support and guidance you need to allow you to take your career in any direction you choose. Capgemini is more than just a workplace. It is an organisation of opportunity, innovation, collaboration, and it's where you can make lifelong connections. Get the future you want!
Thinking about joining us? Here are the top ten reasons why that's a great idea.
1.     Your values are our values
We're guided by seven core values: honesty, boldness, trust, freedom, team spirit, modesty, and fun. If you share those values, then you'll find your place with us.
2.     People come first
We encourage the free exchange of ideas, respect for differences, and wellbeing in the workplace for everyone.
3.     Never stop learning
At the Capgemini Group University, you'll learn via classroom-based and virtual courses, e-learning modules and rich-media online resources.
4.     Feel free to grow
Over the course of your career, your goals may shift. Want to change your focus? Switch tracks? We're here to help.
5.     Get inspired by your colleagues
Our cultural diversity means you'll always have something to learn from those around you.
6.     Forget the notion of the "typical day"
Challenge and variety are constants here. From the work you do to the people you meet to the places you travel, we'll keep you on your toes.
7.     Strike a balance that works for you
You're human—and so are we! We strive to make sure our employees achieve a healthy, happy work-life balance.
8.     Count on us for career growth
We're always growing and so should you. We prioritise the personal development of our team members with our Capgemini Group University.
9.     Your Love for Travel
We have nearly 300 offices in nearly 50 countries around the world. You'll have opportunities to travel or work in different locations.
10.   Dig in your first day
Whether you join us as a recent graduate or a seasoned professional, you'll start to work directly on challenging projects from day one.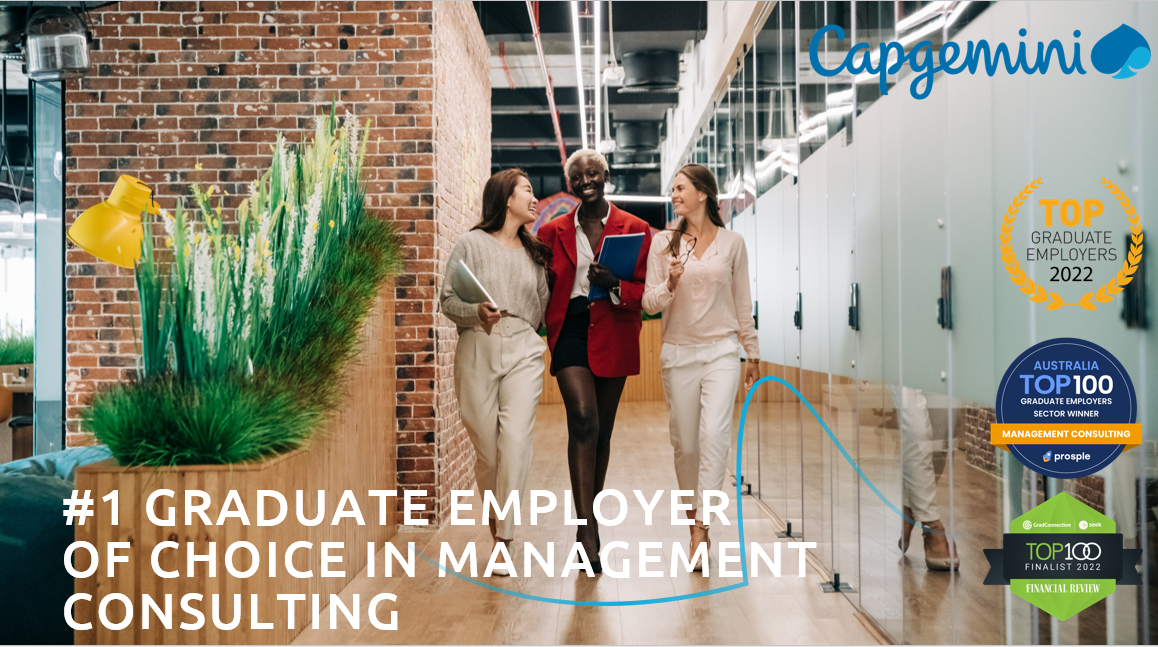 In a survey of experience in graduate programs, Capgemini was ranked 35 in the top 75 graduate employers by the Australian Association of Graduate Employers. This was a survey conducted on graduates within programs last year, on what it was like once they were within the program – and we are very proud to know that we are providing our graduates a great experience.
In this highly regarded 12-month program you will get to work on client and internal projects while participating in industry-leading courses on cloud, business consulting, agile foundations, project management, software engineering, architecture, UX design, DevOps, change management, business operating models, big data, strategy and transformation.
From day one, you will be immersed in a fun, friendly and inclusive environment that will provide you with the opportunities to set you up for success. In return for your hard work and fresh insights, we'll provide you with the ability to accelerate your development, along with the support and guidance you are looking for to allow you to take your career in the direction you choose.
Who do we look for?
We're looking for diverse individuals who are open-minded and willing to learn. In return for your hard work and fresh insights, we'll provide you with incredible opportunities that will accelerate your development, along with the support and guidance you need, to allow you to take your career in any direction you choose. Capgemini is more than just a workplace. It is an organisation of opportunity, innovation, collaboration, and it's where you can make lifelong connections.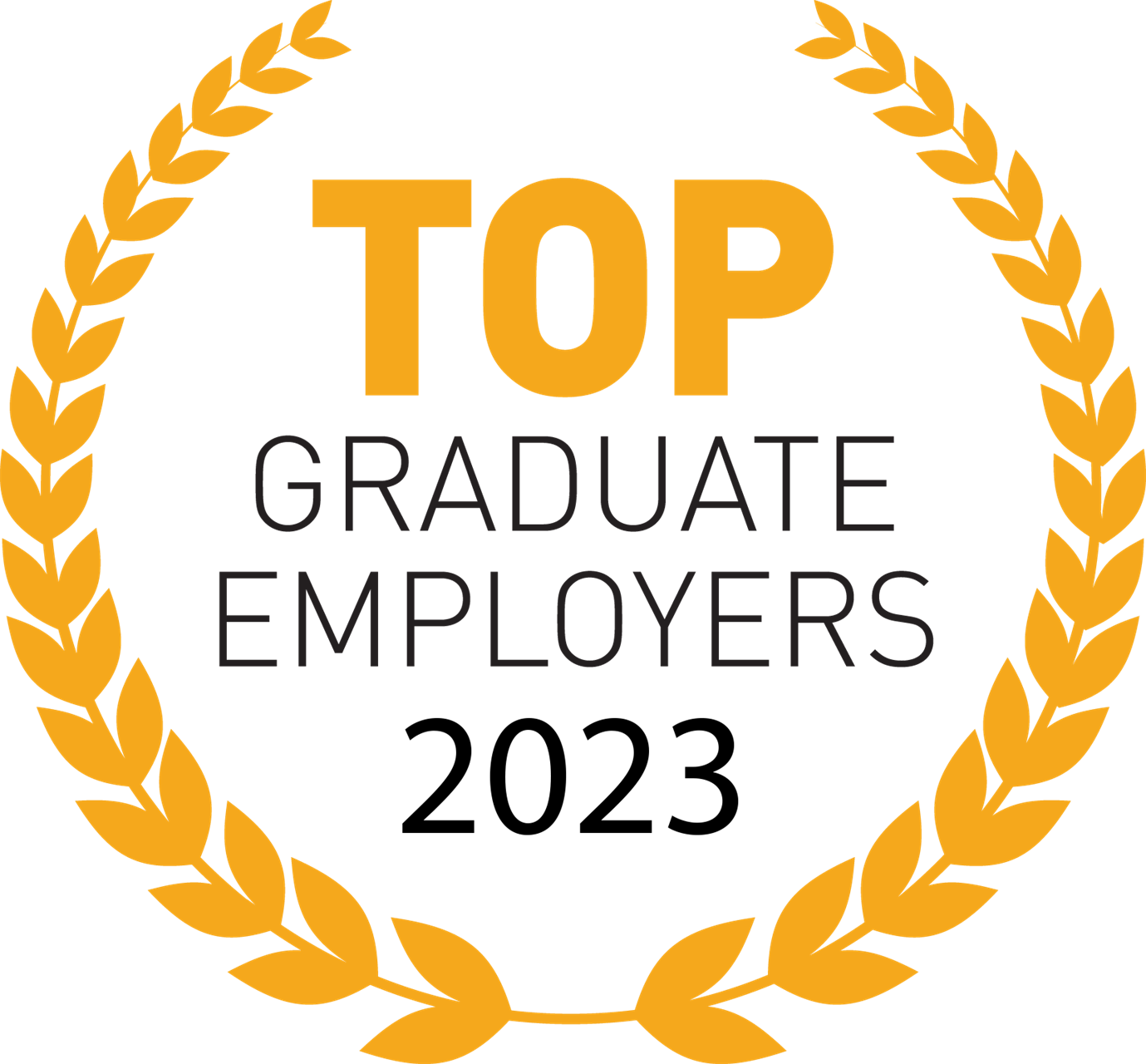 Other opportunities - Accelerating Graduate Skills
The question "What is the skillset of tomorrow?" has become crucial. At Capgemini, we have launched an unprecedented training program to enable our employees to keep up with the speed of transformation. For graduates, masterclasses will provide a platform to understand the technology and business thinking of today while providing a springboard for future education.
Fun fact, in 2018 Capgemini employee racked up a total of 8.8 million hours of training. We believe in investing in our people.
Learn about our Learning & Development opportunities 
MyBenefits 
MyBenefits is a benefits programme covering hundreds of retailers including food, fashion, travel, entertainment, insurance and much, much more. It gives you and your family exclusive access to discounted gift cards, e-gift cards, saving and cashback rewards at your favourite stores, whether online, in-store or over the phone.
As a valued Capgemini employee, you have access to this fully subsidised program.
Benestar – Employee Assistance Program 
We aim to enhance the health and wellbeing of our people and have partnered with Benestar to help with this.
Benestar offers professional, confidential coaching and support to you and your immediate family members which covers physical, mental, social and financial aspects. 
How can Benestar support you:
MyCoach supports your entire work, health and life journey
Assists with any personal or work-related issues
Enhances your individual health and wellbeing
Confidential & non-judgmental
Face-to-face, telephone, LiveChat, video and online
24/7/365
Free to you and your eligible family members
Capgemini Corporate Health Insurance  
The plan provides a wide range of affordable covers to suit different lifestyles and budgets with corporate savings and benefits to ensure you receive more from your membership.
Best Doctors
Capgemini has launched a new wellbeing benefit for our employees through Best Doctors.
Best Doctors connects you with a network of more than 50,000 leading medical specialists from Australia and around the world for a second medical opinion when you need it most. If you or a family member is dealing with a mental or physical health condition (minor or major) you can use Best Doctors at no extra cost to help get answers.
Flexible Working & Leave
Work is one part of your life - we want to be able support you in managing work and personal commitments.  We understand you may be juggling responsibilities and priorities outside work that are important you. Our aim is to provide you with a wide range of flexible working and leave options to help you balance work and life goals.
Purchasing Additional Leave 
The Purchasing Additional Leave policy is part of Capgemini's commitment to providing employees with greater flexibility and choice in how they combine work commitments and personal pursuits.
Purchased leave provides flexibility for you to supplement your existing annual leave entitlements to meet your individual needs - whether it's additional leave to keep up with your children's school holidays, travelling overseas, pursuing different interests, study or renovating your home.
The purchased leave arrangement provides a period of leave that is funded by salary deductions spread evenly over a 12-month period. This allows you to continue to receive pay during such leave.
Salary Packaging
Salary packaging (also known as salary sacrifice) is where you pay for some items or services straight from your pre-tax salary. This can reduce your taxable income. You can package your mobile phone, airport lounge membership and motor vehicle novated lease.
Diversity & Inclusion

Diversity and inclusion, an enabler for positive futures
Our values allow us to overcome biases and enable equality.
Women's empowerment and their inclusion in the economy has a positive impact on growth, health and progress of our societies.
Gender diversity and equality are also essential for a high-performing organization, and we have reinforced our aim on attracting, advancing and retaining women, while committing to ambitious targets to accelerate gender equality and bring about positive change.
We commit to build a more inclusive and equitable workplace where all our employees can be their authentic selves and do their best work, and where people of all backgrounds can thrive.
LGBTIQ+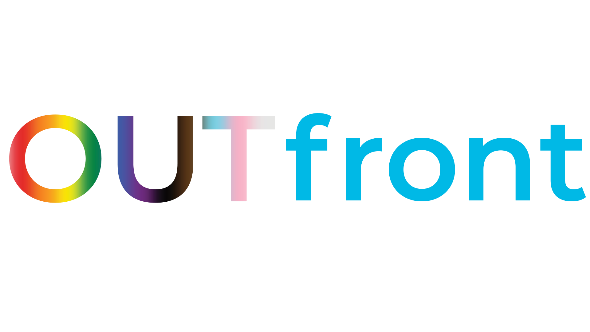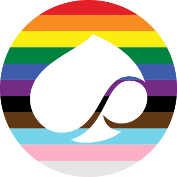 For more than 10 years Capgemini's Employee Resource Group, OUTfront, passionately and actively advocates for diversity initiatives within the LGBTQIA+ community. The initiatives are designed to develop an internal culture of LGBTQIA+ inclusion and awareness through educational content in support of an open-minded working environment.
OUTfront's mission is to support Capgemini team members by fostering a supportive, inclusive and understanding environment for LGBTQ+ and their allies, and to provide relevant information and coordinate activities which, raise awareness of issues facing the LGBTQ+ community at work.
What do we do?
Celebrate LGBTQ+ days of significance
Ongoing learning and leadership programs
Supporting our International Assignment Services
Building a community of visible Allies
Participating in local and global events
Connecting with other ERGs to create a supportive network for everyone
We are inspired to create a culture where everyone has the boldness to bring their authentic self to work. Join today!
See why equality matters over at OUTfront page.
Gender Equality

At Capgemini, inclusion is at the heart of who we are. We aim to create an environment where individuals who identify as trans and gender diverse feel supported, included and have the opportunity to succeed.
Capgemini and OUTfront recognise that for gender diverse individuals the recruitment process can be full of unique challenges and complexities. If you are considering working at Capgemini and this is a concern for you reach out to our OUTfront member Wayne Marshall [email protected]
Women at Capgemini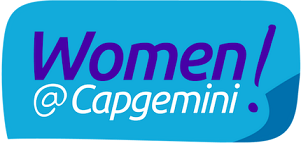 [email protected] aims to engage and empower the women, men and gender diverse people of Capgemini Australia and New Zealand. Our mission is to recruit, retain and develop female management and leadership which in turn is proven to improve company profitability, creativity and decision making. See why Capgemini is a place to start your career: Visit our [email protected] page
Aboriginal & Torres Strait Islanders

Our Indigenous Employee Resource Group
Our Indigenous ERG, is our Employee Resource Group focused on creating a positive, inclusive and equitable shared future with Aboriginal and Torres Strait Islander peoples.
As a company we are responsible for the impact we have on the Traditional owners of the land on which we work and have the power to walk alongside Indigenous peoples in the path to reconciliation.
Our Mission:
We are a passionate group of people who are committed to raising awareness, embracing culture and listening to Indigenous voices to make better, informed decisions.
What we do:
We are working towards our reconciliation action plan for Capgemini Australia
We provide awareness and education session to help our people understand the significance and importance of the RAP and the impact they themselves have every day.
We celebrate NAIDOC and Reconciliation week, championing the voices of Indigenous peoples as we all continue our Journey to understanding and well as reconciliation.