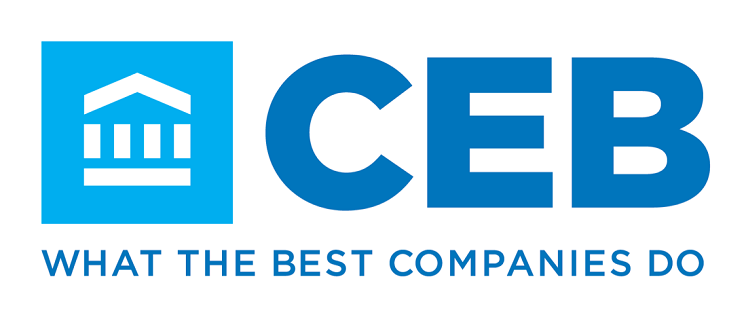 CEB Graduate Programs and Jobs
CEB is a best practice insight and technology company. In partnership with leading organizations around the globe, we develop innovative solutions to drive corporate performance. CEB equips leaders at more than 10,000 companies with the intelligence to effectively manage talent, customers, and operations. CEB is a trusted partner to nearly 90% of the Fortune 500 and FTSE 100, more than 70% of the Dow Jones Asian Titans. More at cebglobal.com.
CEB currently has 0 opportunities.
Select the following options:
Most leaders today believe that they have to invest in major projects or Transformation initiatives to realize meaningful growth. But what if you could grow without upending the business? What if you could unlock pockets of opportunity and productivity that would allow you to exceed expectations and give your employees the new skills and experiences they crave?
That's where we come in.
CEB is a best practice insight and technology company. We help our customers grow by harnessing their untapped potential and channeling it toward high-impact, proven results.
We do this by offering advisory services and technology solutions that equip leaders to:
Turn the right insights into actions that deliver the right outcomes;
Upgrade processes and adapt culture to succeed in the new work environment; and
Apply precision to talent decisions for competitive advantage.
With more than 30 years of experience working in partnership with top companies, CEB has a unique view into what matters—and what works—when it comes to driving corporate performance. 
Named by Forbes as one of the world's most innovative growth companies, CEB's continued growth and success offers you the chance to start and build a compelling career. As an early careerist, you will:
Collaborate with CEBers around the world,
Have the ability to engage with C-level executives,
Enjoy maximum professional development opportunities,
Gain exposure to many different industries and companies,
Receive mentoring and learn from exceptional colleagues, and
Be a part of a company distinguished by the quality of its insights.
At CEB, we sell groundbreaking insight, innovative tools, and actionable solutions that help leading executives transform their organizations and drive corporate performance. Joining our Revenue team means that you will receive world-class sales and product training, partner with experienced and talented colleagues, develop your business acumen, and work to achieve your goals.
Many graduates begin their CEB careers as associates within our Sales and Service Professional Development program (SSPD) before becoming a business development or account manager. They receive a base salary plus earning potential, and are eligible for benefits, incentive trips, and merit-based advancement.