Chevron Australia Graduate Programs & Internships
What it is: Global integrated energy company  
Best known for: One of the world's leading energy companies, Chevron has been operating in Australia for more than 60 years. 
Staff stats: More than 35,000 employees globally, including over 1,500 in Australia. 
The good bits: Graduates have access to a comprehensive five-year program that provides support, mentorship, and plenty of training op…
View more
Chevron's graduate development program is a competency based program focused on the first few years of your career, allowing you to progress at your own pace.
Business and Commerce
and 1 other
Hires applicants with degrees in
The Intern program provides students with 12 weeks of paid employment, giving you the opportunity to participate in the industry-leading oil and gas projects while acquiring practical skills relevant to your field of study.
Who we are
Chevron is one of the world's leading integrated energy companies and has been present in Australia for more than 60 years.
With the ingenuity and commitment of thousands of workers, Chevron Australia operates the Gorgon and Wheatstone LNG and domestic gas projects; manages its equal one-sixth interest in the North West Shelf Venture; operates Australia's largest onshore oilfield on Barrow Island; and is a significant investor in exploration.
The Gorgon Project is Australia's largest single resource project, and together with the Wheatstone Project - Australia's first LNG hub - cements Chevron's position as a major LNG operator in Australia and globally.
With these exciting operating projects and ongoing exploration activities come genuine opportunities for career development and progression.
The way we work
No matter what the project or focus area, there is one constant thread to everything we do: our commitment to The Chevron Way. It explains who we are, what we do, what we believe and what we plan to accomplish. At the heart of The Chevron Way is our vision to be the global energy company most admired for its people, partnership and performance.
Chevron is proudly recognised as an employer of choice, guided by a vision of diversity and committed to equal employment opportunity. Diversity and inclusion is a core value at Chevron - we learn from and respect the cultures in which we operate. We have an inclusive work environment that values the uniqueness and diversity of individual talents, experiences, and ideas.
When you join Chevron, you will work with highly talented people on global projects that deliver Australia's energy future. Our people and the values we demonstrate differentiate us from our competitors.
We offer our employees a range of benefits and programs including;
Workforce training and development
Leadership development and mentoring programs
Competitive salary and 14% superannuation
Annual incentive performance-based awards
Access to various health and wellness programs
A nine-day working fortnight for eligible roles
Horizons Graduate Development Program
The Horizons program develops employee competency through technical training, assignments and mentoring, and plays a critical role in developing your career.
To be eligible for Chevron's graduate program you must have completed a relevant bachelor or master's degree within the last five years and have less than five years of relevant work experience.
Available graduate opportunities vary from year to year; however, applications are typically encouraged from high performing students studying the following disciplines:
Drilling and completions
Earth science
Engineering
Finance
Health, environment and safety
Information technology
Petroleum engineering
Supply chain management
Chevron's structured 12-week summer intern program provides an opportunity to gain valuable insight and experience working on real oil and gas projects in a supportive and diverse environment.
Chevron is eager to hear from high performing university students who have a keen interest in the oil and gas industry.
Chevron is proudly recognised as an employer of choice, guided by a vision of diversity and committed to equal employment opportunity. Diversity and inclusion is a core value at Chevron - we learn from and respect the cultures in which we operate. We have an inclusive work environment that values the uniqueness and diversity of individual talents, experiences and ideas.
When you join Chevron, you will be engaged in important and challenging work. We offer competitive remuneration packages, recognise and reward performance, care about our people, their health and safety, and the environment in which they work and live.
Our Perth headquarters are in the QV1 building on St Georges Terrace. Our operations are based on Barrow Island and Onslow.
What you'll do
The nature and scope of our interests in Australia requires talented, committed individuals from a wide range of disciplines and skill-bases including operations, engineering and corporate disciplines.
We offer career opportunities for trainees, apprentices, graduates, operators and experienced professionals who demonstrate a personal philosophy that is aligned with the Chevron Way.
You will be provided with opportunities to further develop your technical and professional skills whilst contributing to two of Australia's largest natural gas projects. Our operations utilise some of the latest technology and innovations within the industry.
We value integrity, trust, diversity and ingenuity as a company and in our employees.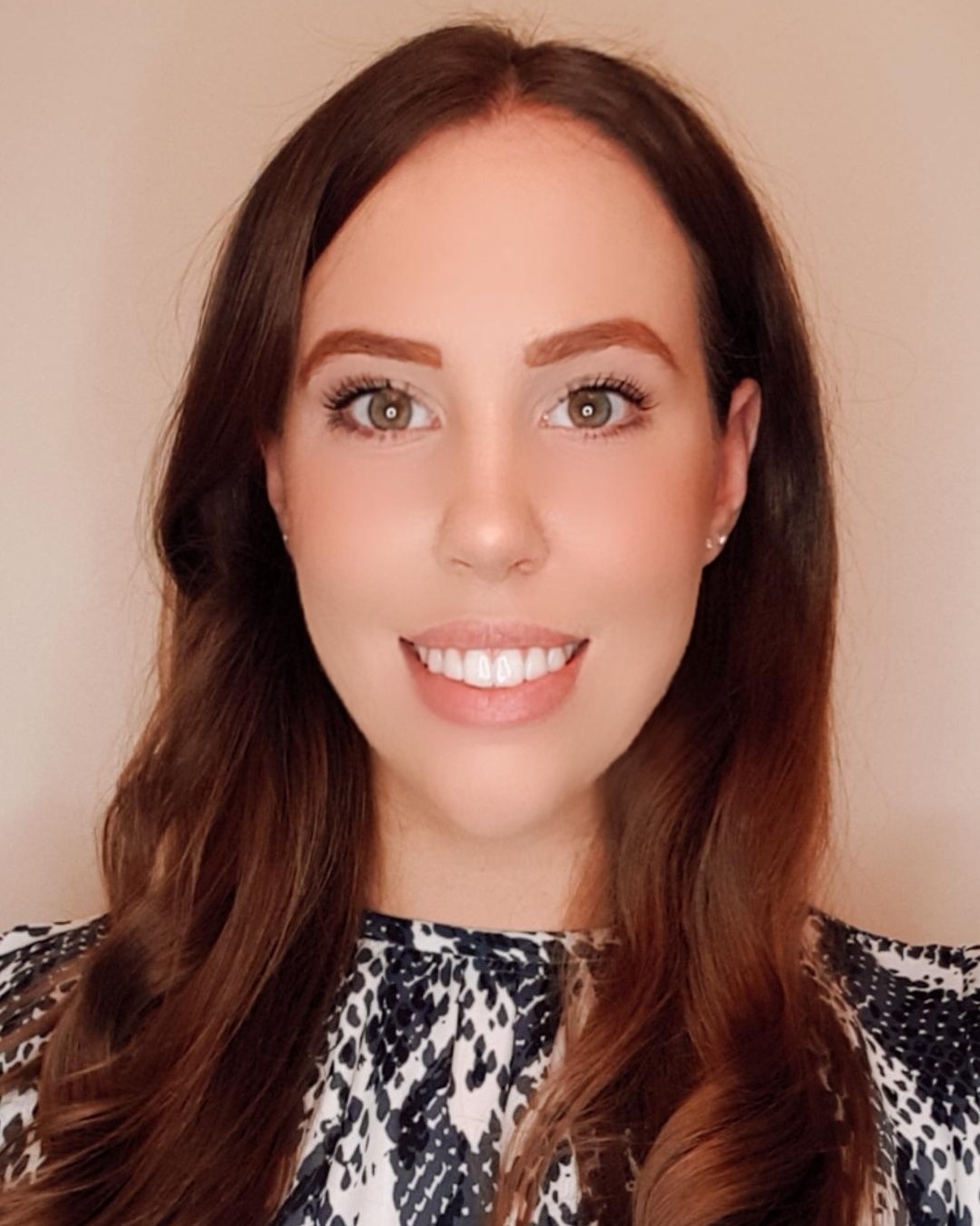 Lauren Bordessa
Graduate Petroleum Engineer at Chevron
It's rewarding knowing that I can contribute to solving some of the worlds most challenging problems and I get to do this with people who have creative ideas and are passionate about innovation.
What's your job about?
Chevron Australia is an integrated energy company whose mission is to deliver affordable, reliable and ever cleaner energy to Australia and the Asia-Pacific region. Our operations are focused on the exploration and development of oil and gas reserves offshore North-West Australia and the processing of these hydrocarbons into Liquified Natural Gas (LNG) and domestic gas.
As a graduate at Chevron, you have the opportunity to gain experience in multiple areas through three different role rotations – currently, I am completing my second rotation as a Reservoir Engineer. As a Reservoir Engineer, I am focused on upstream activities, working with a range of people including Earth Scientists and Production Engineers to optimise production strategies and reduce uncertainty relating to subsurface characterisation in order to ensure we have reliable reservoir models. These models are used to predict the performance of our reservoirs which in turn allows us to make informed decisions for future projects.
One of the projects I am currently working on is the start-up plan for the Gorgon Stage 2 (GS2) wells which were drilled and completed in 2019/2020. I was lucky enough to be out in the field during the GS2 drilling campaign as a Field Drilling Engineer during my first rotation in the graduate program and feel fortunate that I am able to now experience the value these wells bring to the subsurface team.
What's your background?
I grew up in Perth's Northern suburbs. I was always interested in STEM subjects at school and was fascinated learning about the physics behind the real world we see all around us. When it came time to decide what I wanted to pursue after high school, engineering felt like the natural choice. I wasn't entirely sure what discipline of engineering I wanted to major in, so I decided to study at Curtin University as they offered a broad engineering foundation year where we had the opportunity to be exposed to all different disciplines before choosing our major. To be honest, before university I didn't even know petroleum engineering existed! After hearing about the petroleum engineering major, I researched potential careers and was surprised to hear that Western Australia is one of the biggest oil and gas hubs in the world! The oil price was over $100 per barrel and the opportunity to work on some world renowned, technically challenging projects sounded too good to pass up, so I eagerly enrolled for the petroleum engineering major.
I soon became aware of the volatility a resource driven industry is exposed to with the oil price crashing around the latter half of my undergraduate degree. During my studies, I was lucky enough to complete two vacation programs within industry. These internships confirmed to me that I enjoyed solving complex problems and working with a diverse range of people, so I wanted to stay in the oil and gas industry. Unable to secure a graduate role I took six months off before enrolling in a Master of Chemical Engineering at Curtin University. I felt that this would allow me to gain a better understanding of downstream activities and give me a more holistic view of the resource sector. During my Masters, I completed vacation work with Chevron Australia. During my internship I realised that not only was this a company that could challenge me and make me a better engineer it was also a company that aligned with my values. Upon completing my vacation program with Chevron, I was offered the opportunity to return as a graduate petroleum engineer once I finished the last year of my studies. I happily accepted the offer and have now been with Chevron for just over two years.
Although I never planned for the ups and downs that getting a graduate role would entail, the challenges I faced made me more resilient and forced me to further develop both technical and non-technical skills which has ultimately made me a better engineer.
Could someone with a different background do your job?
Engineering, no matter what discipline it may be, is about finding innovative solutions to complex problems. I think university provides you with a great understanding of fundamental theory; however, ultimately you are taught how to think like an engineer. Therefore, from a technical side I believe any engineering graduate who has developed their analytical and problem solving skills could be a Petroleum Engineer.
Petroleum engineers work collaboratively within diverse teams and so the ability to work well in a group environment is very important. Great communication skills are also necessary as you need to be able to explain complex problems and share ideas to find solutions with a range of people from different backgrounds, from Earth Scientists to economists.
Lastly, I think to truly succeed as a Petroleum Engineer you need a growth mindset – we are constantly trying to push the boundary, using innovative technologies to overcome challenges in a sustainable way, so the ability to learn from mistakes and take opportunities to improve is a great skill that Petroleum Engineers should have.
What's the coolest thing about your job?
One of the best things about my job is that I get to spend my day doing interesting work with interesting people. It's rewarding knowing that I can contribute to solving some of the worlds most challenging problems and I get to do this with people who have creative ideas and are passionate about innovation. Petroleum engineers get to dive deep into technical work. I think it's pretty cool that with my team, I work on trying to understand how hydrocarbons move between the tiny pore spaces in the rocks located kilometres below the Earth's surface.
What are the limitations of your job?
The oil and gas industry, like any resource driven industry, is very volatile. During low oil prices it's difficult to make new projects economical. Petroleum engineers not only have to face technical challenges we also need to overcome economic challenges. This may mean that we have to compromise on project activities or even defer projects all together which can at times be frustrating. It's always good to remember that the industry is dynamic, technology is constantly evolving and by thinking outside the box you can contribute to making projects more sustainable.
3 pieces of advice for yourself when you were a student...
Although it's important to develop your understanding of technical concepts, grades are not the be all and end all! It's important to get involved in extra-curricular activities, from student societies to social sports, as these enable you to further develop the personal skills you need to succeed in the workplace and become a well-rounded person (plus getting involved in these activities is fun!).
It's ok if you don't know the answer to something! Demonstrate your willingness to learn, take on new challenges and ask plenty of questions – this is what helps you grow both technically and personally.
Remember, as one door closes another one opens (it sounds corny, I know). You may not have a direct path into a graduate program/your dream job; however, overcoming the challenges you face makes you more resilient and should be seen as an opportunity to further develop yourself and your skillset.
---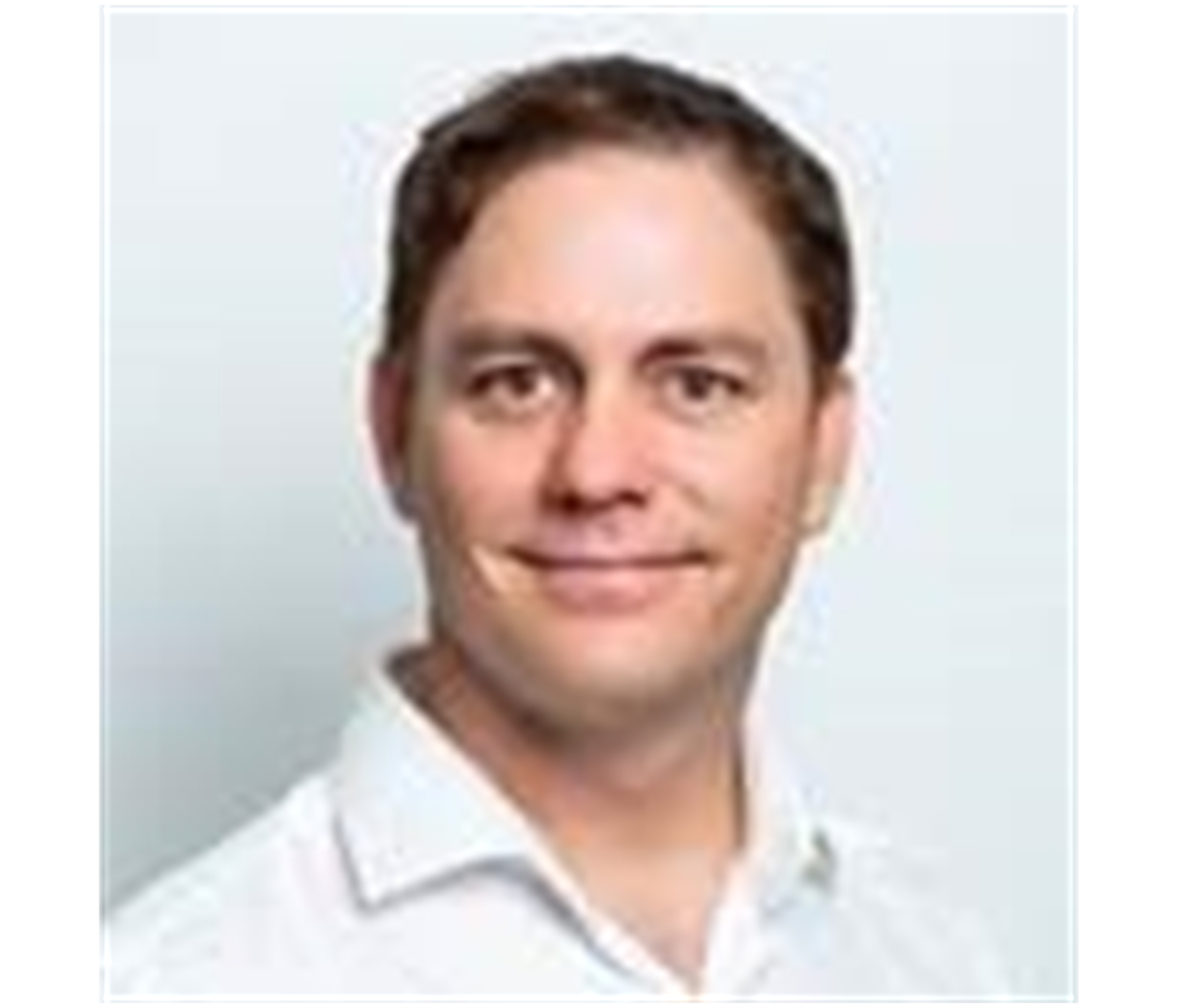 Lance D'Antoine
Risk Analyst in Cybersecurity at Chevron
Chevron are big on self-development, so I am constantly learning and devote 20% of my time each week on upskilling.
What's your job about?
I work for Chevron, one of the world's leading integrated energy companies and am based in Perth, Western Australia where we have the Gorgon and Wheatstone LNG domestic gas projects. I'm currently into my second year at Chevron on the Horizon Program on the Information Security Depth Track, this program runs for a period of five years where you get exposure to the different areas of the business based on your discipline. During this period, you get on the job work experience, access to a mentor for two years and undergo extensive training to fast track your learning and development. I'm currently working as a Risk Analyst in the Cybersecurity Chapter and support the HR, Finance and Enterprise Portfolio Solutions Platforms. As a risk analyst our job is protect the company's assets from digital attacks and accidental losses. Assets can be anything from software, hardware, databases & network devices to our reputation, we look at what bad things can happen and how bad can they be, and we ensure measures are put in place to mitigate these risks. Cybersecurity is a rapidly growing field which is constantly evolving and it's extremely exciting. My daily tasks can be anything from performing asset cyber security ratings using Microsoft Teams with people from the USA or Argentina or performing third party cybersecurity risk assessments for new software applications that are based in Pakistan. My team works across three different countries, the Philippines, Australia and the USA so I converse with a diverse range of people with varying accents across multiple time zones!
What's your background?
I was born in Darwin in Northern Australia; my mother is from Christchurch NZ and my father is from Broome in WA. I get my Aboriginal heritage through my grandparents, Bardi through my grandad from One Arm Point in the Kimberly and Yindjibarndi from my grandmother in the Pilbara. I've always been fascinated by math and science growing up and moved to Perth to study Electrical Engineering at UWA. Post studies I needed a break so decided to go travelling around the world which is one of the most amazing experiences that has helped shaped the person who I've become today. I visited 34 countries and immersed myself in different cultures, languages, foods, architecture, religions and stunning scenery. I highly recommend travelling before you settle down to work full time post COVID. Having a gap year or two overseas will develop your growth and resilience as an individual in ways you cannot imagine.
After working as project engineer for 12 years I decided it was time for a change and went back to post graduate studies fulltime in 2018 to study a master of cybersecurity at Edith Cowan University. In my final semester of 2019, I did a three month Work Integrated Learning (WIL) placement with Chevron in the Information Systems Group, Assurance Team, which is like Chevron's 12 week' summer vacation work program. This was a fantastic opportunity to put what I had studied at Uni in the field of cybersecurity into practice. Ultimately this led to Chevron offering me employment when I finished exams in November and was fortunate to start work full time in Dec 2019 before COVID hit.
Could someone with a different background do your job?
Yes, absolutely! There was such a diverse range of people doing the course when I was at ECU and the prerequisite to do the masters was a degree, however you can enter via the graduate certificate and then diploma. If you like technology, problem solving and enjoy talking to people than this could be for you, an exciting field that has a massive skill shortage globally. Cyber crime is not going away and every year it is getting worse so there is plenty of opportunity for work. I am the perfect example of someone changing careers without a background in IT that is working in this field.
What's the coolest thing about your job?
I really love working with the latest technology in a constantly evolving field with people from other countries every day and hearing lots of different accents. Chevron are big on self-development, so I am constantly learning and devote 20% of my time each week on upskilling. Chevron's flexible working arrangements allow me to work from home on Fridays which saves me an hour of commute time each week and I also work a nine-day fortnight which is awesome as it means I have every second Monday off, giving me a long weekend twice a month!
What are the limitations of your job?
Different time zones present the biggest challenge. Chevron is a global company and many of my stakeholders are in different countries so sometimes I start work at 5am which means getting up at 4am, other times I might have a meeting at 1030pm at night to catch people at the start of their day. My Monday can be a Sunday for people overseas, and my Saturday can be their Friday which means you can only connect three days a week. We are currently undergoing a risk management transformation which is extremely complex with a lot of unknowns so getting comfortable with being uncomfortable is the norm.
3 pieces of advice for yourself when you were a student.
Read your lecture notes and watch your prerecorded lectures before you attend every session, you will gain so much more understanding from the content.
Start your assignments as soon as possible and don't leave them to the last minute and talk to people if you don't understand something until it makes sense.
Travel Travel Travel, if you get the opportunity to do it before you start work full time then make the most of it, even if it's around Australia or over to New Zealand. It is one of the best things you can do and once you start working full time you will only be able to take off four weeks a year.
Rules were made to be broken, hence four pieces of advice and not three. If you hate public speaking join ToastMasters NOW. Public speaking is essential in the workplace and this is the safest, most fun way to learn. I'm doing it now, so it's never too late to learn.
---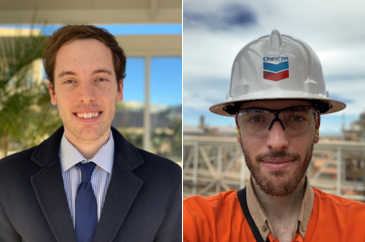 Nathan Hayward
Gorgon Site Project Engineer at Chevron
The best part of my job is seeing my projects get executed on site. After spending so long stewarding a project through the different stages, seeing something finally installed and giving the benefit that it needed to is very rewarding.
What's your job about?
I deliver projects on site at Gorgon, one of Chevron Australia's two LNG facilities. My work involves being given large problems to solve, that require significant time, resources, and money to complete. I steward these projects through their entire lifecycle, from conceptualisation, to design, procurement, and fabrication, to final execution on site, which I am heavily involved in. As I have many projects, they often sit at various different points in their lifecycle, so my daily work changes a lot. One day I could be reviewing design documentation to ensure that the proposed solution does what we require whilst meeting our strict standards for safety, and the next I could be out in the field answering questions on how specific equipment is to be installed.  A really dynamic and changing role. Execution of projects often occurs within Turnarounds, large scale maintenance activities where parts of the facility are shut down to be worked on. My position works in the technical support team to ensure work is completed to scope and is safe to start up.
What's your background?
I grew up in Perth, with my twin brother. I attended UWA, where I completed undergraduate and postgraduate courses. I finished my Bachelor of Science in 2015, where I majored in Engineering Science and French Studies. After graduating, I started working at an explosives company when I was on university break as a postgraduate, working in a R&D and operations engineering role. I finished my honours degree in 2017, where I researched emulsion explosives, as supported by the company I was working for. I finished my masters in 2018, and joined the Chevron graduate program in 2019, as a design process engineer in the brownfields project group, after having interned there in 2017/18.
This FIFO project engineering role that I am doing now is my second placement in Chevron's five-year Horizons program. I started in mid-2020 and have been loving the challenge!
Could someone with a different background do your job?
Suppose someone wants to do the same job as you do, would that be also possible with a different background?
Yes, absolutely. My role is multi-discipline, and as such I am always learning something from outside my core discipline (process engineering). Being a project engineer requires very strong organisational and leadership skills; at the end of the day, you are accountable to delivering the project you have been assigned! Getting people together, making decisions, and directing paths forward are key aspects of my role.
What's the coolest thing about your job?
The best part of my job is seeing my projects get executed on site. After spending so long stewarding a project through the different stages, seeing something finally installed and giving the benefit that it needed to is very rewarding.
I also love getting down into the details, so learning something about new technology/other engineering disciplines and how that ties into our project design is really interesting.
Being an even time FIFO worker also has its benefits; working hard for a couple of weeks then completely switching off on my off time is really great for my work life balance.
What are the limitations of your job?
Being a project engineer comes with a lot of responsibility. You are accountable solely for the project, and so any issues that arise are often your problem to solve. There are often tight deadlines, a large number of projects, and large amounts of money involved, so I wouldn't recommend this type of role if you don't work well under pressure. Given it is also based on site, there is a physical nature to the job, that may not suit certain preferences.
3 pieces of advice for yourself when you were a student...
University results – you don't need to get 100% on every assessment, but strong grades are key to looking attractive to potential employers
Network – go to career fairs, sundowners etc. to begin meeting industry professionals. They will often share tips and tricks for applications and will help you get more comfortable in the industry
Have a life – you need to be able to destress and have time for hobbies, friends etc.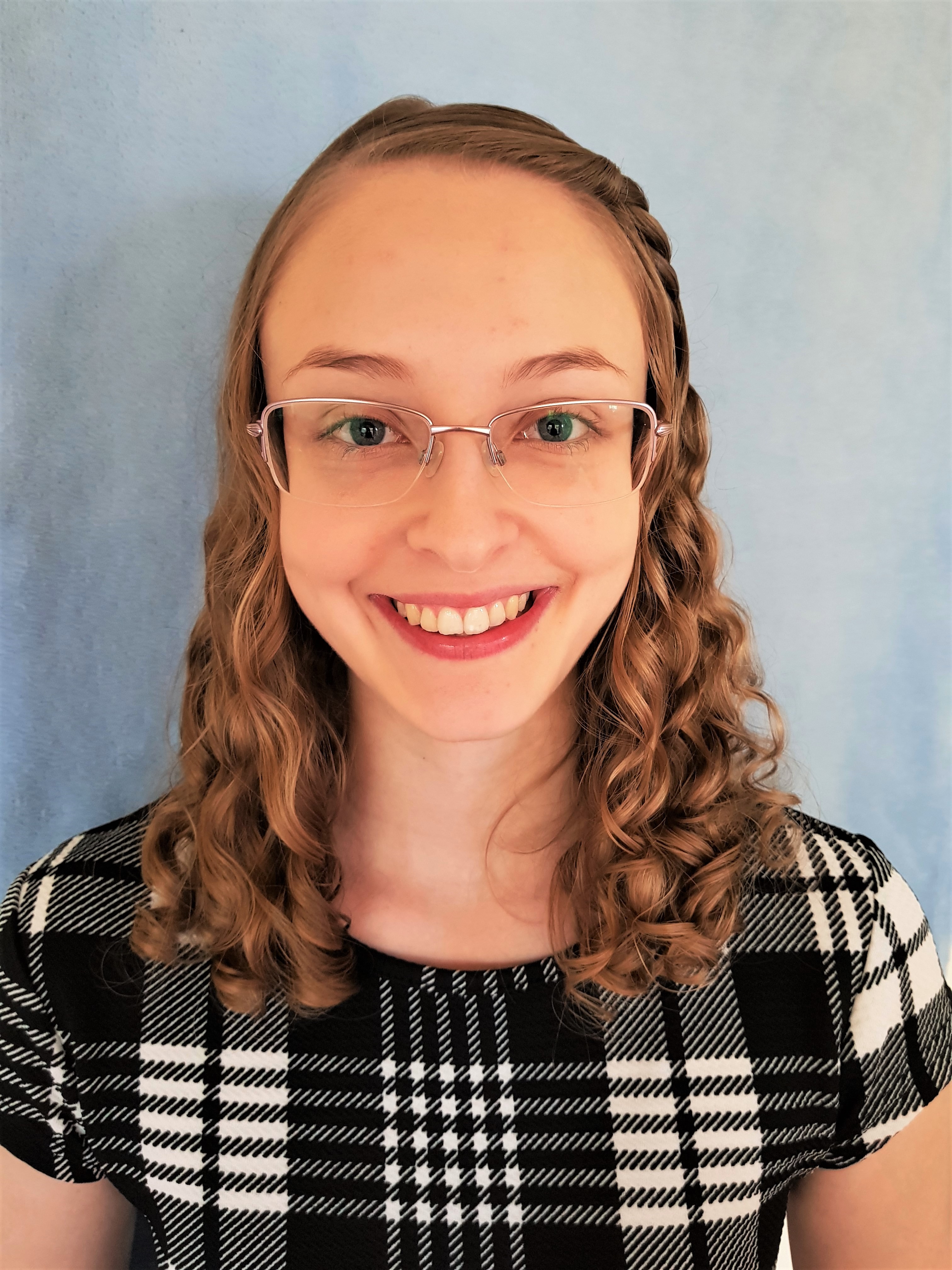 Amy James
Systems Engineer and Rotating Equipment Engineer - Wheatstone Utilities Team at Chevron
6:30 AM
Time to wake up and get ready for the day! I take a shower, have my breakfast, and then catch the train into the city.
7.45 AM
I arrive at the office and make my way to the Integrated Operations Centre, which is reserved for the teams who provide day-to-day support to our LNG operations. I am currently working as a Systems Engineer in the Wheatstone Utilities Team, specialising in Rotating Equipment.
The first thing I do when I get to work is make myself a cup of tea. I then spend a few minutes chatting to my team before sitting down to read the Wheatstone Morning Operations Report. This report provides a summary of everything that has happened in the plant over the last 24 hours. As a Systems Engineer, it is important for me to keep up to date with everything happening in my systems of responsibility, so I can provide support where needed.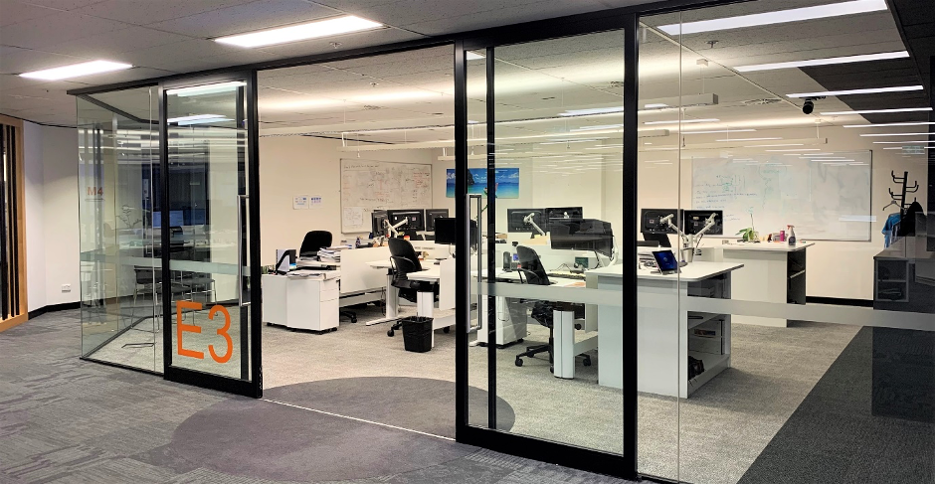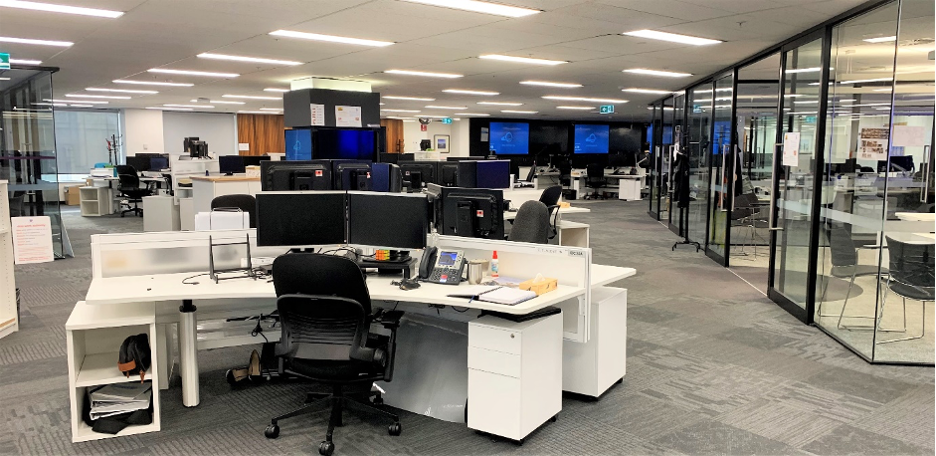 8.00 AM
After reading the morning report, I dial into the daily operations call with site. This is a quick meeting between the engineering teams in Perth and key stakeholders on site, such as Production, Maintenance, and Frontline Engineering. During the meeting we align on our priorities for the next 24 hours and discuss any roadblocks or emerging issues. If there are any issues in my systems, I will be called on to provide support, but there's no emergent work for me today. Everything is running smoothly!
8.30 AM
I start going through my emails, responding to the ones that need a quick reply and flagging the ones that need more detailed responses. I'll get back to these later in the day. I then start my daily "equipment health checks". An important part of my role is to monitor the condition of key pieces of rotating equipment within the Utilities area of the plant. We receive continuous data on this equipment from various sensors which track things like pressure, temperature, vibration, etc. By monitoring these properties we can detect changes in equipment behaviour and identify early signs of failure. This allows us to schedule maintenance at the right time, avoiding unplanned outages and minimising lost production.
As part of my daily checks I go through the event log in our software to check if any of the sensors' alarms have activated. Some of the alarms I can dismiss quite easily (e.g. a piece of equipment turning on), but others will require further investigation. I make a note of these anomalies to check after my next meeting.
9.30 AM
It's time for my favourite meeting of the day – the daily machinery call! This is a meeting between all the Rotating Equipment Engineers supporting the Wheatstone plant, both in Perth and on site. During this meeting we discuss any equipment issues or improvement opportunities, and brainstorm solutions together. I love this meeting because everyone is so passionate about what they do, and I always learn something new each day!
We also use this meeting to do "live" troubleshooting in the plant. Today one of the Perth engineers found that we needed to increase the seal gas pressure on one of our compressors, which can only be done by adjusting a valve out in the field. The frontline engineer went out with a technician and dialled into the call from the plant itself. We were then able to watch "live" as they adjusted the valve, and by monitoring the trends from Perth we could provide instant feedback on where to position the valve. Teamwork at its finest!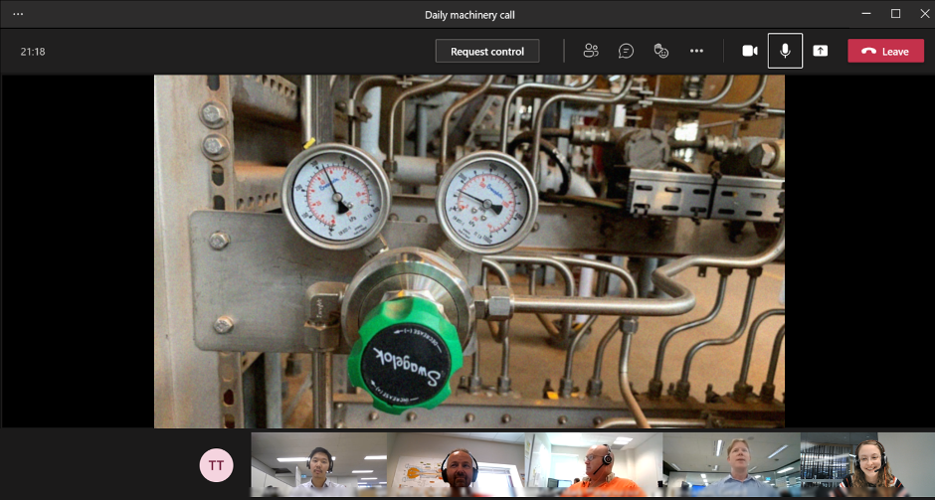 10.00 AM
I now have time to do a thorough review of the equipment anomalies I found earlier in the day. The first thing I do is look at the vibration trends, as this usually provides the most information about what's going on in a machine. I then check the process variables such as pressure and temperature to see how these have changed over time. Finally, I use some machine-learning software to see how the current behaviour of the machine compares to its "predicted" behaviour. Looking at all these trends lets me see a clear picture of the machine's "symptoms", which I can then use to work backwards to come up with a "diagnosis", and finally a recommended solution. It's like being a doctor for machinery! Once I've settled on the most likely cause of the problem, I raise a work order for the maintenance team to investigate and resolve the issue.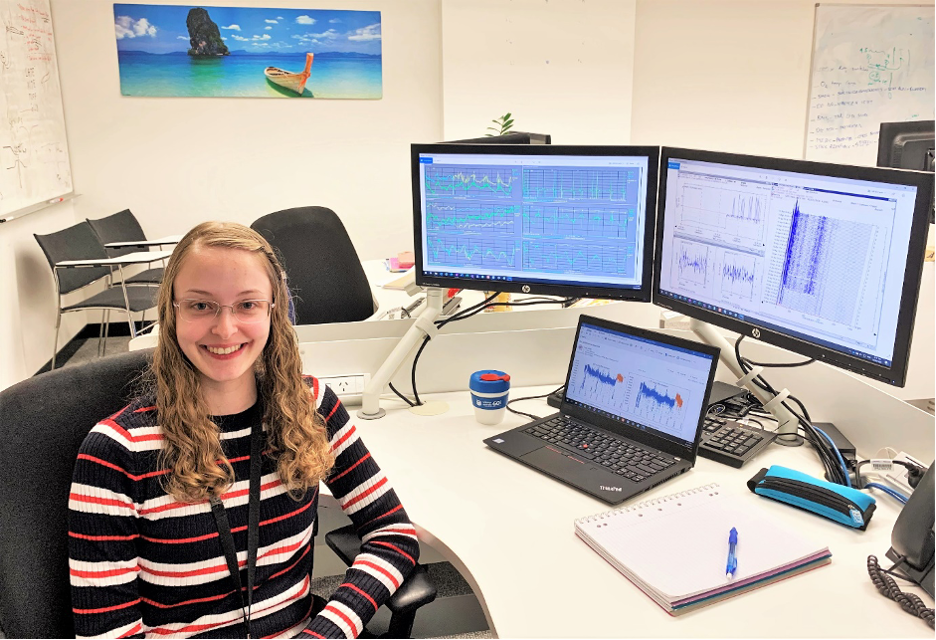 11.00 AM
I respond to a few more emails and then get stuck into some bigger tasks. I have two major projects I am working on at the moment – one is a system upgrade project, and the other is an emissions reduction project. These are very exciting projects to be involved in, but they are both medium-term projects which will go on for several months. In the short term, I am also working on a few small projects focused on improving the reliability and operability of my systems. These small projects typically involve a few small changes to the plant, such as upgrading the material of a pump shaft or  increasing the size of a valve. As a Systems Engineer I get to work on a lot of multi-disciplinary issues, which is great for broadening my knowledge beyond my base discipline.
12.00 PM
It's lunch time! I usually bring my own lunch from home but there are plenty of great places to eat nearby. The local Japanese is particularly popular (and is certainly a favourite of mine!). Today I ate lunch with some other graduates in the courtyard next door to our building – there are always a few of us hanging out there.
1.00 PM
It's risk assessment time! Today I took part in a Hazard and Operability study (HAZOP for short). The purpose of a HAZOP is to identify and evaluate all the potential risks associated with each system in the plant. Preventative and mitigative safeguards are then put in place to reduce the likelihood and consequence of each hazard scenario. HAZOPs were completed for each system in the design phase, but we need to re-validate these risk assessments every few years to confirm that every hazard scenario is covered and sufficient safeguards are in place.
Today we looked at the Condensate Storage and Loading System. The HAZOP team (consisting of systems engineers, process engineers, and key operations personnel on site) systematically go through each section of the system, identifying risks and safeguards by talking to the people who operate the system, as well as looking at process flow diagrams, piping & instrumentation diagrams, control narratives, etc. Performing a HAZOP is a very involved process – analysing one system from beginning to end usually takes a few weeks! I'm just sitting in for a few hours today to watch and learn.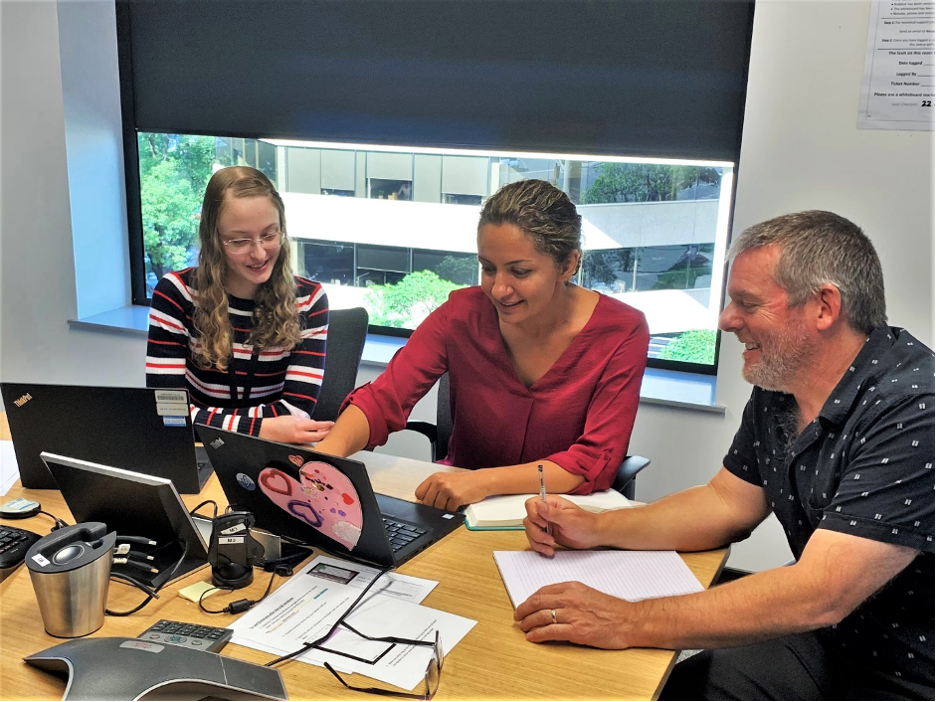 3.00 PM
All my meetings are now done for today and I'm determined to smash out some work this afternoon, so I make my way over to a "huddle room". These are quiet rooms separated from the rest of the office and are great places for getting work done without being disturbed. I put on my headphones to listen to some background music and then get cracking – I want to finish writing up a procedure and get started on some pump performance calculations before tomorrow.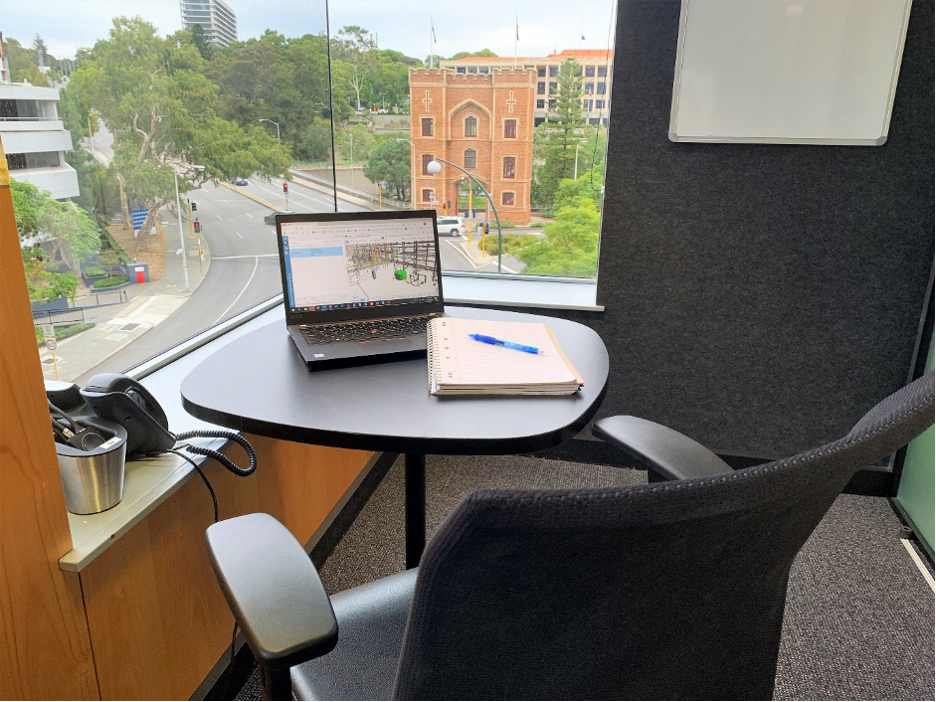 4.45 PM
It's now time to start wrapping things up for the day. I finish responding to emails, make a quick to-do list for tomorrow, and check my calendar to confirm what meetings I have on tomorrow. Then that's another day done!
5.00 PM
I usually head home straight away, but every now and then there will be some sort of social event after work, whether it's casual drinks/dinner with my team or a formally-organised event planned by the social club or graduate committee. Tonight I had dinner and drinks with my old team (where I completed my first rotational assignment at Chevron). Even though I've moved roles into my second rotation, I still catch up with my old team quite regularly – we have a really great relationship and still keep in touch via our group chat!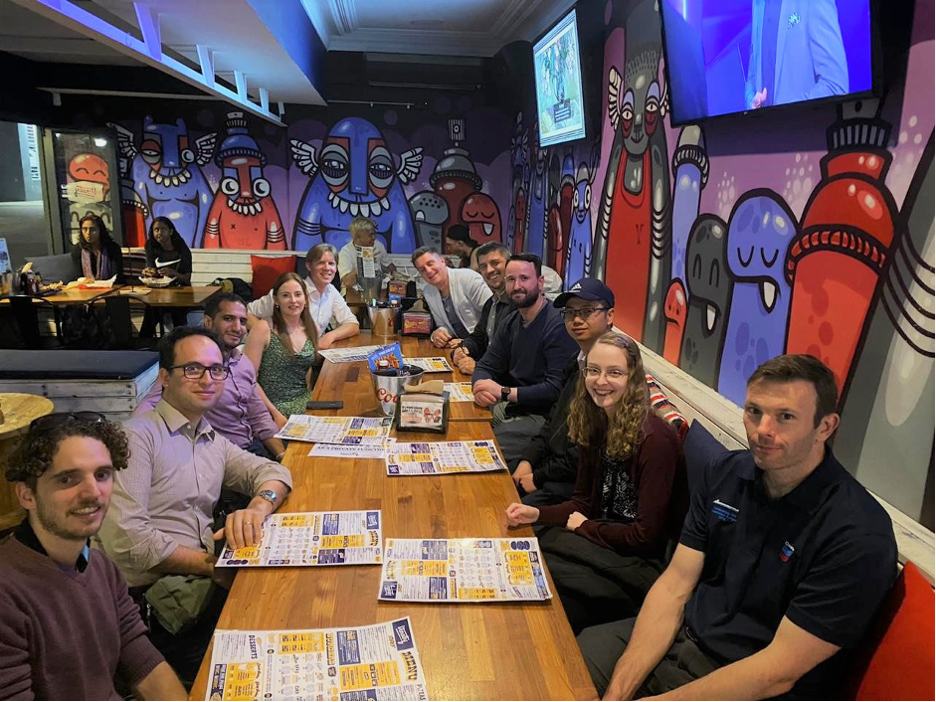 8.30 PM
After a great night out with my colleagues, it's time for me to head home and get ready for another exciting day tomorrow!
---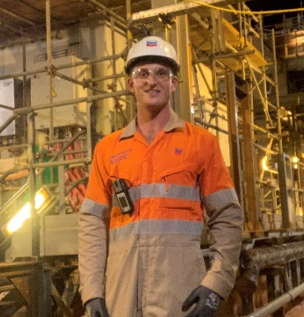 Cameron Wilson
Turbomachinery Quality Assurance and Control Representative at Chevron
3.00 PM
Alarm sounds – It's Monday on-site and I've got a big night ahead. Before work I usually like to get in some exercise. Today, I've decided on swimming a few laps in the pool instead of heading to the gym or playing basketball.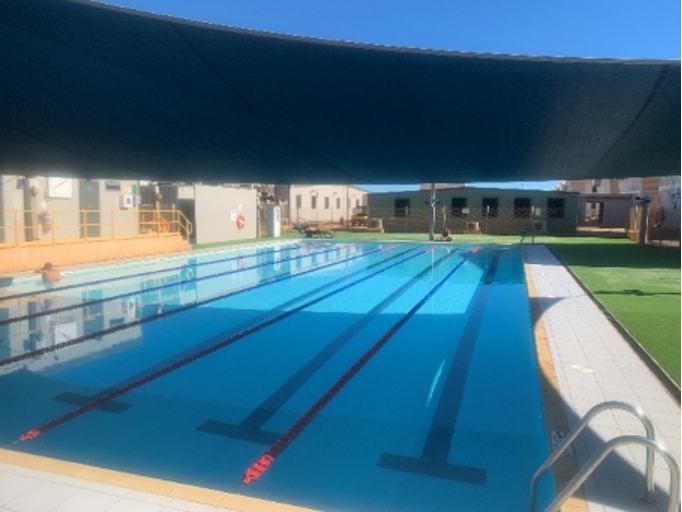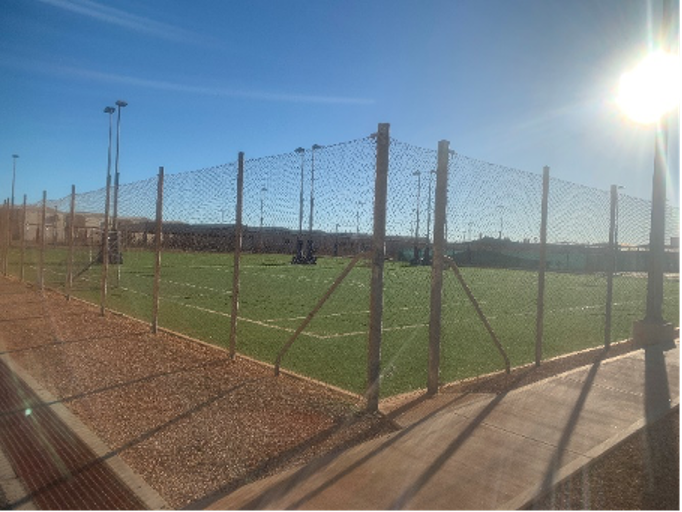 4.15 PM
I get dressed into my PPE and head the mess for breakfast. I also pack enough food for lunch and snacks for the rest of the night. I walk to catch the 4.45pm bus to the site office.
5.00 PM
Time to speak with my back-to-back who is working day shift. We undertake a handover to outline progress made during the prior shift, highlight any issues confronted, transfer unfinished work and define work priorities for the upcoming night shift.
6.00 PM
Pre-start kicks off at 6.00pm to discuss the major maintenance work to be executed, important safety considerations and concurrent site operations that may impact the work schedule. Turnaround is a very busy time on site! It's important to identify any work that may impact the activities of other teams and minimise disruption where possible.
Now that the maintenance items are clarified, it's time to make our way down to the gas turbine deck where I have a make-shift desk made from scaffolding.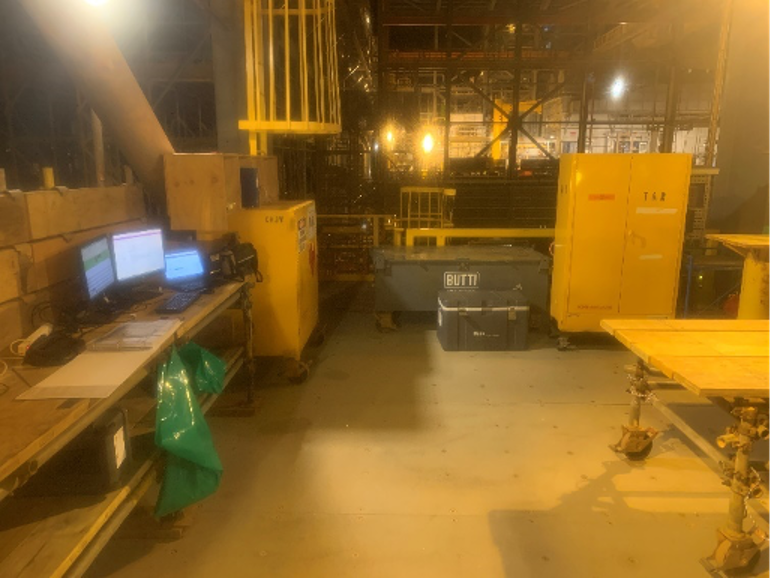 8.00 PM
By the time we have arrived at the turbine deck, signed off the permit to work and reviewed the job hazard analysis, it's time to start the turbine exhaust inspection. As this inspection requires entry into a confined space, it is important to ensure all pockets are empty and required tools are secured via lanyards prior to entry. This ensures no foreign materials are dropped and left behind within the exhaust, which could cause severe damage to the machine during startup.
We inspect the turbine exhaust plenum for signs of wear or damage such as cracks on the exhaust seal welds or diffuser. Any findings are photographed and recorded in the quality assurance master checklist for further investigation.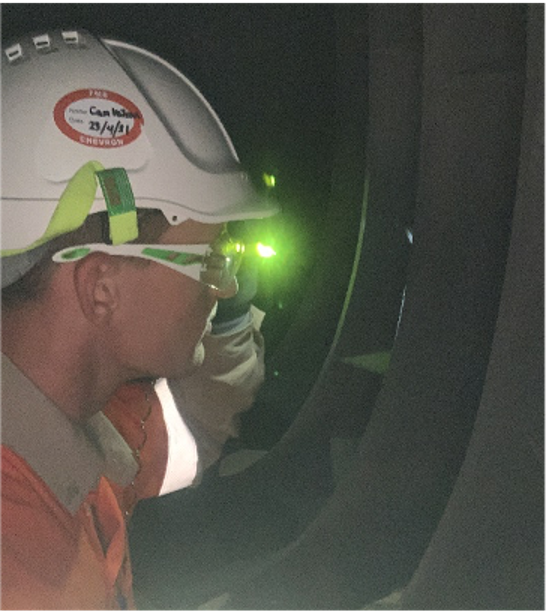 10.00 PM
The first quality assurance inspection for the night is complete. To monitor this progress, I sign off this action item in the work pack and make a note in my handover notes as a reference for my back-to-back. Time for a break. I head back to the crib room to recharge, grab some food, and catch up with the team over a coffee.
11.00 PM
Our second agenda item for the night is the installation of a pressure control valve in the turbine hydraulic system. As a quality assurance representative, it is my role to check the site quality check list and flange management data system to ensure the valve is installed correctly. This involves inspecting the pipework and flanges, confirming the correct O-rings/gaskets are used and informing the team of the correct bolt tightening torque for each joint. These quality measures validate the valve is properly installed and sealed as required. This is especially important for rotating equipment as the vibration associated with operation can cause joint leakage.
Once installed and all joint bolts are tightened the maintenance tag is removed from the equipment and work is signed off as complete.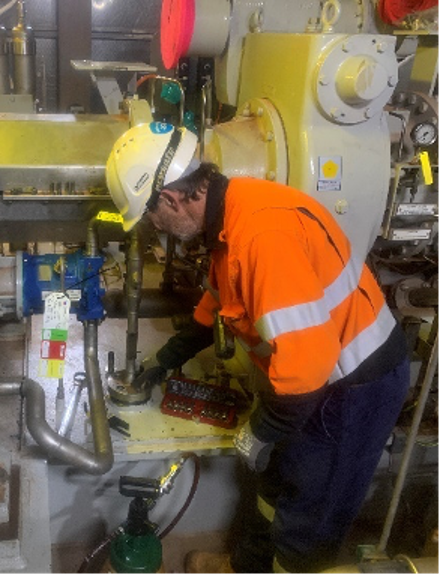 2.00 AM
It's time for a second break. We head back to the crib room for some more food and hydration. One benefit of working night shift is that you avoid working in the heat, but the high humidity at Barrow Island means it's still important to drink plenty of water throughout the shift.
3.00 AM
The final work scope for the shift is removing some exhaust cooling pipework surrounding the turbine casing. This is required such that the top half of the turbine casing can be removed further down the track in the maintenance schedule. As the quality representative I must inspect each pipe spool as it is removed and record any signs of damage. The spooling is labelled with specific tag numbers so it can be easily identified for re-installation following internal turbine maintenance activities.
4.00 AM
We have finished up work at the turbine deck. With a bit of spare time, a colleague has taken the time to show me around the plant. As a mechanical engineer I'm always trying to better understand the facility from an LNG process perspective. I'm very fortunate to be surrounded by so many great people at Chevron who are willing to share their knowledge about different aspects of the facility.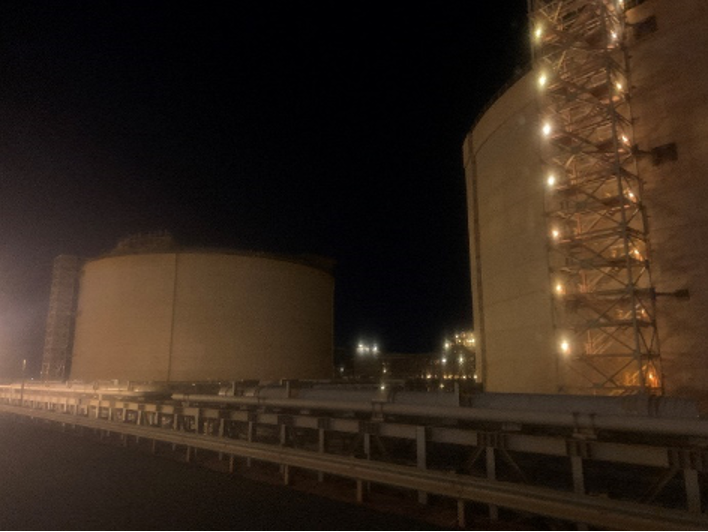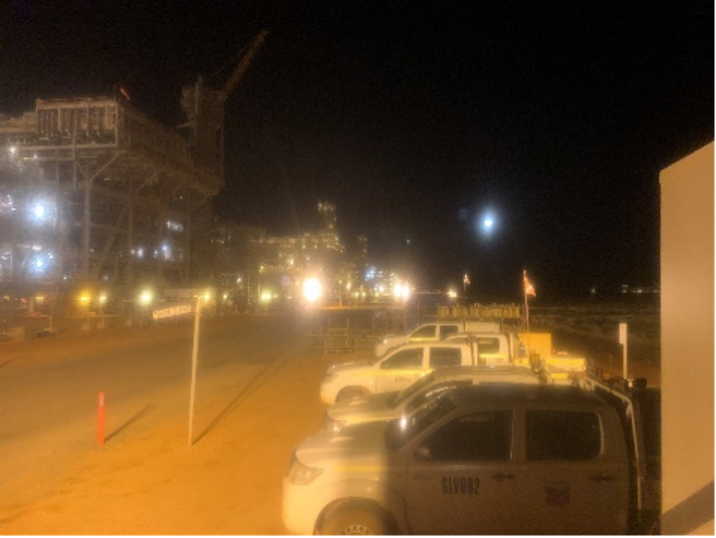 5.00 AM
I arrive back at the site office and meet my back-to-back who has arrived for the start of his day shift. We complete the handover promptly, so I have ample time to make the bus back to the camp.
6.00 AM
I arrive back at camp as the sun begins to rise. I head to the mess for a quick dinner before heading to my room and chilling out. I wind down with a good book or catching up on some football highlights before hopping into bed. Big night again tomorrow!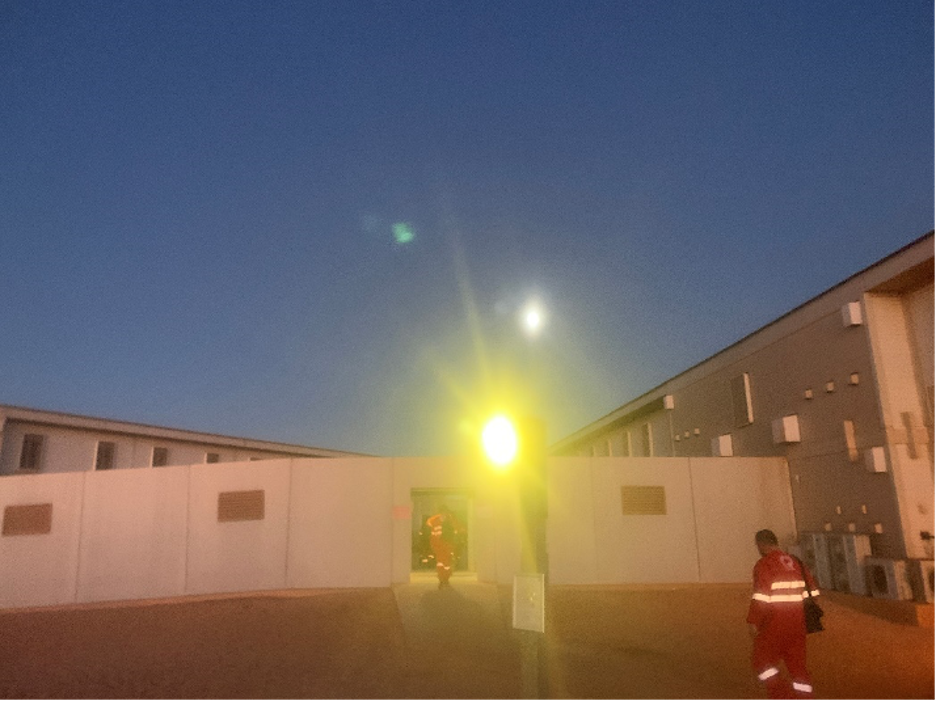 ---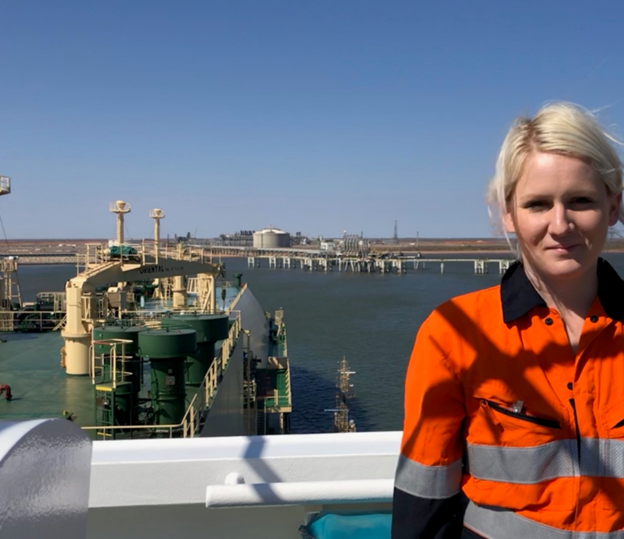 Lee Cherry
Occupational Hygienist at Chevron
This is a day in the life of me working from home. I work from home three to four days out of five a week. This day is vastly different to the day I have when I am in the office. When I am in the office, I am lucky enough to have my mum who completes school drop off, pick up and afterschool activities. Usually, I am in the office around 7:00AM and leave by 4:00 PM. I then pick up the activities as listed below from 5:30 PM homework time. I also work on site at least four days a month and sometimes more. Again, my day on site is so different to that listed below, and again my husband and mum make the cogs turn when I am away. I do iron and lay out the kids uniforms and extracurricular activities on clothes rack ready for the days I'm away to make it easier and more organized for my husband. I'll also do a big shop and prepare meals to make it easier for the family to get everything done when I am away on site. Sometimes, depending on my shift length, I will do a grocery shop online and have it delivered to the house to ease the burden from mum and my husband.
About my job:
I work as an occupational hygienist. Whilst some think that occupational hygienists work in bathrooms or ensure people wash their hands and use deodorant, my job is quite a bit different to that. At Chevron, being an occupational hygienist means that I am responsible for anticipation, recognition, evaluation, and control of workplace hazards that are nearly always invisible and odourless. My work involves me visiting site to educate and empower the workforce and management of occupational health hazards to prevent exposure and mitigate risk. My favourite part of my work is coaching and empowerment but also problem solving. There is nothing more satisfying than finding and solving issues that many knew didn't exist. Working in the health and medical team now has enabled me to learn more of the health surveillance component to my position as well as global health and injury management.
5.30 AM
My alarm sounds and I quickly rise out of bed to try and get in a cup of tea that I can drink in peace and quiet before one or all my four kids wakes up. I call this a 'hassle-free cup of tea'.  I often use this time to scroll through work emails sent overnight or early morning to see if there is anything, I need to immediately action.
6.00 AM
I begin packing the children their lunches and drink bottles, pack their bags and make sure their homework is done and in their bag. I then start to get their morning drinks and breakfast ready. By this stage all the morning children are awake, and the craziness of the day has begun. I resolve 44 disagreements ranging from tv show of choice, who gets which cup and who gets their breakfast first. Once breakfast is started, I get the kids showered and dressed and sit them in front of the television which usually sees them keep calm for the rest of the morning.
7.00 AM
I turn on the computer and begin working. Usually, I can respond to immediate response emails and read through corporate communications. I use this time to plan my day and work out what I intend to work on and who I need to involve. I also look through any meetings and read through pre-reads and notes to prepare myself for any discussions requiring my input. By this stage, I have diffused any dramas over tv channels and entertainment choices with the children and am on my third cup of tea.
8.00 AM
I get the children to brush their teeth, shoes on and shut down the computer. I get everyone into the car for 8:15 AM and start the drive to school. I make sure my work phone is in my bag ready for a phone meeting scheduled for 9:30 in case there are any delays after school drop off preventing me from being at home and in front of my computer for our morning meeting.
9.30 AM
My first meeting of the day is a debrief with the team I work in discussing any events that have occurred in the organisation, sites or the community which may have an impact on the business or our team. We discuss what we are working on briefly and ask for help if needed from the team. This is a useful and effective meeting as it enables roadblocks to be resolved and assistance requested quickly. After this meeting, I make myself a drink and bring a bottle of water to my desk.
10.00 AM
I check my emails, Team's chat and respond to any that need immediate action. I also check my team's email address and respond to anything requiring attention. COVID-19 has required me to be more active and responsive to emails in a timely fashion and so this takes a bit of time each day. I spend the rest of my day working on project work as I have some rather large projects that are in the developmental and rollout stages. While trying to concentrate, I shut down my email and Teams for up to two hours at a time to allow me to fully concentrate on the work I am doing without being distracted by the constant flurry of emails. This was a suggestion of my previous mentor, who was exceptionally good at time management.
1.00 PM
Time for lunch! I make myself something quickly and make myself another drink and refill my water bottle. I spend this time turning my email back on and opening Teams. I respond to any emails or chats requiring attention. I am now working in the Wheatstone TAR team as the health and medical conduit as well as occupational hygiene lead. This is a demanding role which sees me developing training packages, information packs, involvement in risk assessments and ensuring readiness for the execution of events.
2.40 PM
It's time to pick up the children from school. I shut down the computer and get in the car connecting my phone to the car to enable verbal meetings to take place at this time. I find this a really useful way of having lengthy conversations about work that do not require me to be in front of my computer. I always bring my laptop as I know I will have up to two hours of downtime while the children complete their after school sports.
3.10 PM
I pick up the kids from school and take them to their after school activities. COVID-19 has meant I often cannot enter the premises to watch the children which is great for me as I can spend this time on the laptop doing project work. If I need internet to attend meetings or make calls, I will connect my laptop to my hotspot to enable connectivity wherever I am. After school activities for the kids range from soccer, football, Tae Kwon Do, gymnastics, parkour, and dancing. In summer the kids trade soccer and football for Little Athletics. Every night, there is an activity and so it is important to be dynamic with connectivity to enable me to do two things at once: be a taxi service and work.
5.30 PM
Homework time for the kids. The three oldest boys, in years 4, 3 and 1, all get a minimum of 30 minutes of homework each. They all need my assistance with various components and so I Google what I cannot remember from school (things have changed a lot since I was at school – the excuse I tell myself when I cannot remember what a pronoun or an adjective is).
6.00 PM
If my husband is home from work, he will start cooking dinner, if not I begin cooking. Serve the meal and try to convince the children that vegetables are good for them and not the product of all things evil. After dinner I let the children watch tv or play a computer game to wind down before bed.
7.30 PM
It's bedtime for the children now. I spend 10 minutes with each child in their bed reading them a story or talking to them about their day. I get mountains of cuddles and sweet messages whispered into my ear during this time. It's a really lovely way to end the night with the kids.
8.30 PM
After the kids have risen from bed for the 15th time to go to the bathroom, get a drink of water or tell me that one last thing they didn't tell me for the many hours we spent together during the day I am able to relax with a hot Milo and open my laptop. I spend two hours on the computer following up on work and activities that have come out of the day.
10.30 PM
Bedtime for me now. I lay in bed and count sheep for seconds before my eyes close for the night ready to start it all again the next day.
Diversity & Inclusion

We're a proud advocate of diversity in the workforce, and we support an inclusive workplace that values the diversity of ideas.
Chevron is committed to fostering diversity and inclusion at all levels of our company. It is a cornerstone of our corporate values of high performance, integrity, trust, partnership, and protecting people and the environment. We know that hiring and retaining individuals with an array of talents, ideas and experiences propels the innovation that drives our success. A diverse workforce and inclusive culture help us continually improve and inspire creative solutions. We believe taking action on diversity and inclusion makes us more agile, trustworthy and innovative.
Chevron's diversity and inclusion programs aim to foster a truly inclusive workplace that encourages more meaningful engagement among all employees to strengthen our performance.
Diversity action plans
Aligning with our diversity goals, employees define measurable objectives they will be accountable for – and graded on – as a part of our annual performance evaluations. These plans can be tied to compensation and help achieve our vision of diversity.
Diversity training
To help ensure our employees understand our policies and know how inclusion is practiced throughout our company, we provide diversity training, guidance on personal diversity action plans and online diversity learning sessions.
Flexible work practices
Whether you teach yoga training, want to be available for school pick-up, or are caring for someone in your life, Chevron encourages flexibility to support work life balance. When you are performing at your best, so are we. Flexible work practices can come in many forms, both formal and informal, and can range from changing your core working hours, to working from home or taking up the benefit of a nine-day working fortnight. It's important to us that you get the balance right.
Employee network groups:
At Chevron, we are committed to nurturing a work environment that fosters inclusiveness and respects, encourages, and supports the uniqueness and varied perspectives of every individual. With that in mind, the company expects all employees to take an active role in fostering diversity as well.
Employee Networks are groups of employees focused on the following dimensions of diversity: gender, race, sexual orientation, age, disability, military service and nationality. Networks are initiated by employees, formally structured and aligned with Chevron's diversity objectives, values, vision and strategy. Employee networks are inclusive and each of them is open to any employee who wants to support the network's mission, vision and objectives.
In Australia, our employee networks continue to grow, and currently include:
Asian Employee Network
Boola Moort Network (Aboriginal network)
Boomers (baby boomer employees)
PRIDE (LGBTQ employees and allies)
Somos (Latin American network)
Veterans Network (Defence servicemen and women)
Womens Network
XYZ (early and mid-career employees)
Aboriginal Employment

Chevron Australia is committed to increasing employment opportunities for Aboriginal and Torres Strait Islanders. It is our vision to embed reconciliation across Chevron to drive improved social and economic outcomes for Aboriginal and Torres Strait Islander peoples and enhance relationships between Australia's First Peoples and other Australians.
Chevron Australia launched our inaugural Innovate Reconciliation Action Plan (RAP) in December 2019.
Our RAP sets out a framework to drive Chevron's contribution to reconciliation, both within the organisation and the communities in which we work. Our vision for reconciliation is an Australia where Aboriginal people participate and benefit from the social and economic opportunities created by developing energy that improves lives and powers the world forward.
We recognise that economic participation, through employment and business opportunities, is essential in enabling progress.
We will contribute to local communities by employing local workforces, sourcing from local suppliers, and investing in capability-building initiatives that enable Aboriginal individuals and businesses to thrive.
We will create an inclusive workplace where employees understand and respect Aboriginal histories and cultures and where cultural diversity is celebrated.
LGBTIQ+

At Chevron, we are committed to nurturing a work environment that fosters inclusiveness and respects, encourages, and supports the uniqueness and varied perspectives of every individual. With that in mind, the company expects all employees to take an active role in fostering diversity as well. Our Chevron Australia PRIDE employee network group provides a fantastic support network for our employees who identify as lesbian, gay, bisexual, transgender or intersex (LGBTI), and continues to raise awareness across the organisation.
As a network our goals are to:
Help create an inclusive workplace that will attract and retain the highest quality employees and empower high-performance teams.
Enhance Chevron's reputation and stature through community service where we live and work.
Build market presence and make Chevron brands the product of choice among LGBTQ+ consumers.
Provide a safe, supportive and confidential business and professional network within Chevron for LGBTQ+ employees and straight allies.