Citadel Securities Graduate Programs & Internships
Citadel Securities is a next-generation capital markets firm and a leading global market maker, providing institutional and retail investors with the liquidity they need to trade a broad array of equity and fixed-income products in any market condition. At Citadel Securities, the brightest minds in finance, science, and technology use powerful, advanced analytics to solve the market's most critical challenges, turn big ideas into real-world outcomes, and accelerate their careers. For more inf…
View more
Online Application


After exploring our career paths and opportunities and deciding what would be interesting for your it's time to submit your application.

You can apply directly online through our careers website. When submitting your application please make sure to include:

Updated CV
Cumulative degree GPA/WAM
Location preferences (especially if applying in a regional requisition, e.g. Asia Trading Internship)

Candidates interested in Software Engineering and Trading will be invited to take an online assessment. This is a required step for your application to be considered.

Application Review


The relevant hiring teams across Citadel Securities will review your application, in line with their requirements
You will be notified of the outcome of your application, regardless of what that is
View full process Citadel Securities has no active opportunities at the moment.
See who's currently hiring with our Job Search!
Search for jobs
Online Application


After exploring our career paths and opportunities and deciding what would be interesting for your it's time to submit your application.

You can apply directly online through our careers website. When submitting your application please make sure to include:

Updated CV
Cumulative degree GPA/WAM
Location preferences (especially if applying in a regional requisition, e.g. Asia Trading Internship)

Candidates interested in Software Engineering and Trading will be invited to take an online assessment. This is a required step for your application to be considered.

Application Review


The relevant hiring teams across Citadel Securities will review your application, in line with their requirements
You will be notified of the outcome of your application, regardless of what that is

Online Video Interview


Recruitment team will contact you to schedule interviews - normally to take place via phone/Zoom
Specific assessments will be highlighted - e.g. use of coderpad

Onsite Interview


Recruitment team to contact you to schedule onsite, at closest Citadel Securities office
Zoom will be an alternative when onsites are not feasible

Offer


Once interviews for the role have been completed, someone will be in touch via a phone call with the outcome of your application.
Find the path that suits your strengths. 
Bring your competitive drive and curiosity. We'll teach you the skills to succeed and thrive. 
If you are looking for an internship or new graduate opportunity, you can explore the following career paths at Citadel Securities Sydney office:
Quantitative Researchers 
The Quantitative Research team at Citadel Securities develops and implements next-generation valuation models and systematic trading strategies in the world's most competitive and dynamic markets. As a Quantitative Researcher (QR), you will apply advanced statistical techniques and engineering skills to complex data sets to model markets, test hypotheses, and create proprietary trading algorithms. As markets continuously evolve, QRs keep Citadel Securities at the forefront by constantly solving some of the most challenging quantitative problems of our time.
Your Skills and Talents:
Advanced training in Mathematics, Statistics, Physics, Computer Science, or another highly quantitative field, with strong knowledge of probability and statistics (Bachelors, Masters, PhD degree).
Ability to consistently use statistical analyses to distill complex problems to mathematical cores, formulate creative hypotheses, and leverage statistical tools to analyze data sets and develop market signals.
Your Opportunity:
As a QR at Citadel Securities, you will be equipped with the platforms, resources, and mentorship to shape your own career path. We trust and empower our team members to have and execute on big ideas from the start so they make a direct impact on our business and the global markets. To achieve this, we leverage a wide variety of computational and research techniques to take on what others dismiss as impossible.
Technologists 
At Citadel Securities, technologists design, develop, and enhance the sophisticated technology that powers quantitative trading strategies. As a technologist, you'll leverage a wide variety of Innovative approaches to deliver scalable, high-performing, and resilient solutions to drive our ability to trade and revolutionize financial markets. You'll collaborate with quantitative researchers and traders to unravel complex problems that face our industry. Our technologists are constantly presented with new and interesting opportunities to challenge what others might dismiss as impossible.
Your Skills and Talents:
A degree in computer science, computer engineering or related fields (Bachelors, Masters, Ph.D. degree).
An intellectual curiosity and passion for solving challenging problems using technology, possess exceptional programming and design skills, and can communicate effectively in a collaborative, complex and highly technical team environment.
Your Opportunity:
The financial industry offers endless opportunities for innovation. Our technologists quickly advance by working on a wide range of complex problems. At Citadel Securities, you don't just build tools, you pave the way for the markets of tomorrow. You exercise your creativity and make direct impact on markets with sophisticated technology.
Traders 
At Citadel Securities, traders drive our systematic and semi-systematic trading strategies – and their own career paths. They are empowered with advanced technology and algorithms necessary to make large, complex risk decisions in real-time. Our traders immediately make an impact and contribute to the firm. Simultaneously, they collaborate and grow with the industry's elite quantitative researchers and technologists and learn from seasoned traders. At Citadel Securities, traders develop an in-depth knowledge of complex market structure, build meaningful relationships across the firm, become experts at monitoring risks and responding to market signals, and execute state-of-the-art trading strategies.
Your Skills and Talents:
Ideal candidates have a strong academic record with a degree in Mathematics, Statistics, Physics, Computer Science, Economics, or another quantitative field (Bachelor's or Master's degree).
Ideal candidates demonstrate passion for the financial markets and trading, excel at communication and planning, employ a systematic approach to problem solving, and showcase an acute understanding of risk taking in uncertain conditions.
Your Opportunity:
At Citadel Securities, you'll make an impact on day one by getting assigned to a primary team – which will enable you to gain experience in trading and research and make strides towards certifications. In addition, in select locations we offer opportunities to rotate between multiple trading desks. We want to help you discover the trading strategies and asset classes that interest you the most.
Citadel - Other businesses
Opportunities at Citadel are available in other locations within or outside of APAC. If you are interested you can learn more about them in Citadel's career page.
An internship at Citadel Securities is more than a job—it's an experience. Apply your curiosity and engage in meaningful work with the brightest minds in the industry.
Interns have the opportunity to:
Benefit from mentorship: Receive constructive, tailored guidance to help you learn and deliver your best.
Develop valuable skills: Participate in classes, seminars and coffee chats led by our industry experts.
Make an impact: Apply what you learn working side-by-side with our full-time early career employees.
Explore the community: Experience the city with exclusive access to things like top cultural spots and sporting events.
Find a path that suits your strengths
Bring your competitive drive and curiosity. We'll teach you the skills to succeed and thrive.
We bring together the brightest minds across mathematics, engineering, finance and beyond to solve the market's most critical challenges.
The most important decision of your career is choosing where it starts. 
Diversity and Inclusion

Our commitment to diversity and inclusion
For nearly two decades, we have thrived by empowering extraordinary individuals in an environment that encourages meritocracy and lifetime learning. We believe a diverse team accelerates innovation, strengthens our competitive advantage and keeps us at the forefront of finance. We are committed to attracting and developing the best and brightest individuals from all backgrounds through our recruiting initiatives, partnerships and internal programs.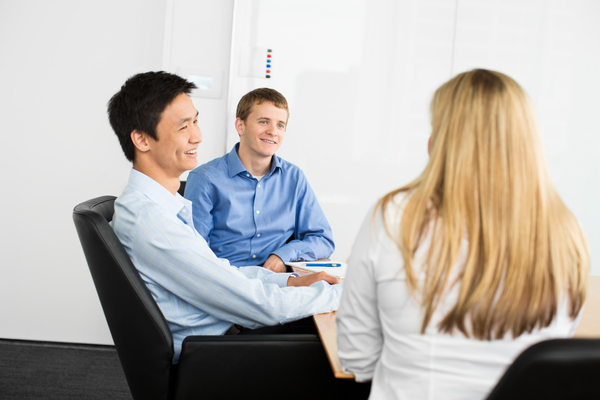 Together we achieve more.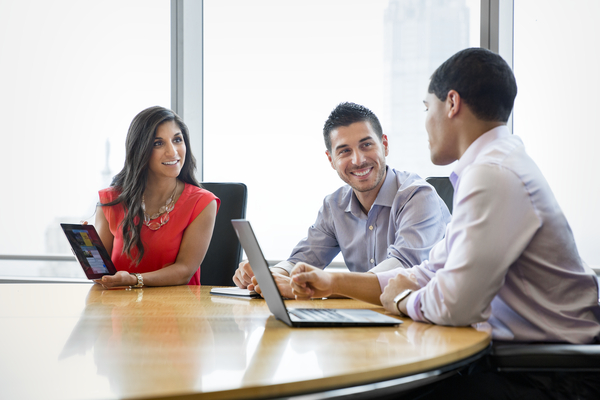 Values
Integrity

We do things the right way, without compromise. We are direct, decisive and, above all, accountable. We practice sound judgment and common sense in our actions that conforms to the letter and spirit of the law at all times. We win on the merits, with integrity.

Winning

We are here to win. We are constantly improving and are committed to out-thinking and out-executing our competitors. We take on what others dismiss as impossible and solve the hard problems that others walk away from. This is why we hire the best.

Meritocracy

We empower and reward team members who deliver results. We create opportunities by consistently making career and compensation decisions on the merits, recognizing that doing so attracts and retains the best and brightest at Citadel Securities.

Learning

We are driven by a thirst for knowledge. We are constantly learning – from each other and from inspired thinkers around the world. We passionately pursue new ideas, new innovations, and new strategies that will strengthen our competitive advantage.

Extraordinary Colleagues

We hire extraordinary people. We build extraordinary teams. We demand a culture of collaboration where we learn from each other, inspire one another and share in our successes. We achieve far more together than we ever could on our own.

Mutuality

We empower our clients and partners to play a leading role in financial markets, and our success is their success. We win together.
Perks & Benefits
We provide benefits that support and provide balance.
GET 'ACTUAL' FOOD FOR THOUGHT​

We provide breakfast, lunch and snacks to keep our teams at peak performance.

STAY FIT AND HEALTHY​

From fitness subsidies and wellness initiatives to mindfulness programs and telehealth​.

CONNECT AND SOCIALIZE​

From yoga on the roof to movie nights and sports outings, you'll have fun opportunities to engage with your colleagues out of the office.​
A Day in the Life of a Citadel Securities Intern

Founder Ken Griffin's Advice to our 2022 Interns

How does our culture drive constant innovation and success?

How does Citadel Securities compete and innovate?

Andy, an extraordinary colleague

Sanchit
Trader, Maths and Computer Science
What's your job about?
Citadel Securities is a market-making firm, which means we constantly quote prices to the market on all the assets we trade. Our primary function is to provide liquidity in the market which allows participants easier access to the markets for when they want to trade.
I'm in the options team and we trade options on both stocks and the indices across different markets in the APAC region. As a trader, I spend most of my day on monitoring the trades we do and how the market performs in general. The main role of a trader is to manage your positions by adjusting pri…
View more

William
Software Engineer, Chemistry
What's your job about?
Citadel Securities is a global market maker and I am a software engineer that works with the options market-making desk to build and maintain components that form part of a real-time trading system.
I work directly with traders and quantitative researchers on projects designed for new trading strategies or business plans. I also work with them to upgrade and improve existing technology. There is a large variety of work that I'm involved in, including capturing data for later analysis, serving user interfaces, managing user parameters, trade reporting and reconciliation etc. It really is a 'full stack'…
View more

Lucas
Software Engineer, Computer Science
What's your job about?
Citadel Securities provides the underlying infrastructure for how financial markets operate. If you, your parents, or your parent's retirement fund want to make transactions in the market, Citadel Securities has a hand in taking that intention and turning it into purchases or sales on an exchange. As a software engineer on the semi-systematic options desk, my work can span the entirety of the process of trading from providing analytics and smart predictions about what to buy or sell to the systems connected to and allowing us to communicate with the many different exchanges globally. As a software engine…
View more

Bill
Trader, Math & Aerospace Engineering
What's your job about?
I'm an options trader at Citadel Securities, where we take on the role of being 'Options Market Makers'. This means that we have a contractual obligation to exchanges to continually provide prices at which we will buy and sell securities (options in my case). Unlike a lot of market participants who chose the exact trades they want to do, we specifically don't get to do that – we always take the opposite side of what others want to do.
My job is primarily about what happens during market hours. When the exchange I trade is open, I'm pretty glued to my trading monitor; adjusting our pricing in o…
View more