Clayton Utz Graduate Programs & Internships
Clayton Utz is a top-tier Australian law firm. With a genuine commitment to client service, we are trusted advisers to a diverse base of private and public sector organisations.
We advise Australia's top financial institutions, multinational corporations, and state and Australian government departments and agencies. We advise Australian-based clients with a need for help on offshore transactions, and foreign entities who are investing or doing business in Australia. Our independence a…
View more Clayton Utz has no active opportunities at the moment.
See who's currently hiring with our Job Search!
Search for jobs
Clayton Utz is a top-tier Australian law firm. With a genuine commitment to client service, we are trusted advisers to a diverse base of private and public sector organisations.
We advise Australia's top financial institutions, multinational corporations, and state and Australian government departments and agencies. We advise Australian-based clients with a need for help on offshore transactions, and foreign entities who are investing or doing business in Australia. Our independence allows us to pursue whole-business relationships with a range of leading foreign firms, not just one.
With over 180 years' experience of operating in the Australian and global economy for home-grown and foreign clients, we have a track record of getting the job done well.
Staying true to your direction is what defines Clayton Utz. At Clayton Utz, we've built a team of down-to-earth, collaborative lawyers who know that at the heart of exceptional client service is knowing what your client needs. We offer the sharpest legal minds. The clearest advice that cuts through the complexity, so our clients can concentrate on the things that really matter. And an unshakable sense of what's possible.
Pro Bono
Clayton Utz is serious about pro bono best practice. It's embedded into our culture and is a fundamental part of who we are as a firm. We were the first large Australian law firm to establish an in-house pro bono practice; the first to appoint a full-time pro bono partner; and the first to sign the National Pro Bono Target.
Importantly, pro bono is about the real difference that our work makes to clients' lives. We have provided over 700,000 pro bono hours since our firm was established in 1997.
In FY21, we provided 59,095 hours of pro bono legal assistance to 727 individuals and 265 not-for-profits and opened 609 new client files. We also worked with 38 Community Legal Centres, Legal Aid Commissions and Aboriginal Legal Services.
In terms of outcomes achieved, we prevented 96 people from becoming homeless, provided 1,688 hours of advice on elder abuse matters, recovered $1,134,855 in compensation for survivors of domestic violence and sexual assault, and recovered $684,488 for clients in respect of claims for wage theft, unfair dismissal, discrimination, and sexual harassment. All this work was done by 89% of lawyers and 90% of partners.
We remain focused on our clients' needs; collaborate with the legal assistance sector and pro bono colleagues; and make pro bono work a part of each of our lawyers' everyday practice. Our graduates complete a minimum of 40 hours of pro bono work a year.
Community
The law is what we do, but our community is part of who we are.
We understand that we are part of the wider Australian community and legal profession, and we have set serious goals to assist us in addressing disadvantage and support access to justice in the communities in which we live and work.
Partners and employees have direct involvement with charities across Australia by volunteering and fundraising through Community Connect. This has enabled us to participate in numerous activities, with our Community Partners, including climbing mountains with children with Cerebral Palsy, holding mock job interviews in schools and setting up mobile libraries for people living on the streets.  We have financially supported our charity partners through the Clayton Utz Foundation, distributing over $11 million since 2003.
We are committed, through our Reconciliation Action Plan, to working with Aboriginal and Torres Strait Islander People to create positive and lasting change, and to reducing inequality between Aboriginal and Torres Strait Islander peoples and other Australians in the areas of access to justice, education and access to support services.
We promote Environmental Sustainability through initiatives that assist us to understand our impacts and incorporate sustainability into our decision-making.
Diversity & Inclusion
Diversity at Clayton Utz includes diversity of thought, background, experience, personal circumstances, education, religion, gender, sexual orientation, gender expression, gender identity, age, ethnicity and ability/disability.  Inclusion means creating a workplace where all of our people are recognised for their unique contributions and can achieve their full potential.
We have a visible and robust D&I governance structure at Clayton Utz - including a Diversity Council (chaired by our Chief Executive Partner), a dedicated D&I Director and a comprehensive D&I strategy and action plans through which equality is promoted.  Priorities under our D&I strategy include Gender, LGBTIQ inclusion, Cultural Diversity, Accessibility and Aboriginal and Torres Strait Islander peoples in addition to Flexibility.
We focus on meeting leading practice expectations including achieving the Workplace Gender Equality Agency's Employer of Choice for Gender Equality citation and the Australian Workplace Equality Index's (LGBTIQ) Gold and Platinum Employer status.  We also work towards the Law Council of Australia's Gender Equitable Briefing targets and are the only law firm to have registered an Accessibility & Inclusion Action Plan with the Australian Human Rights Commission.
We bring our diversity to life through our progressive policies, a focus on inclusion at key talent cycle touchpoints, as well as in our everyday workplace interactions.  We have established multiple D&I interest groups to enable our people to engage and help move the agenda.  We acknowledge and celebrate key dates in the D&I calendar. 
Flexibility
Flexibility is a priority for us at Clayton Utz. It's important to us to have a work environment in which our people can balance their unique and changing needs during their different life and career stages.  We facilitate flexible working arrangements in a range of different ways, including providing our people with an online portal with all of our flexibility resources in one spot. These include flexible technology, case studies of how our people are working flexibly and a step-by-step guide to flexible working at our firm. We also offer support through continuous professional development opportunities (digital and in person) and access to employee assistance programs.
It's not just about wearing a suit.
There's always a gap between theory and practice, and post-university prospects can be daunting. How do you make the leap to working in the industry?
That's where we come in.
Once you've completed your studies, our national Graduate Program gives you the perfect foundation for your legal career. Our 2.5 week orientation program is designed to ensure that you'll hit the ground running. It consists of PLT+, local training and a national orientation week in Sydney. 
Our rotations will help you discover different areas and find the right fit. From day one you'll be working on complex and sophisticated legal issues, and with our innovative learning and development approach, you'll get the support to become the best you can be.
With our Graduate Program you'll get…
3 rotations of six months in our national practice groups;
mentoring from some of the best lawyers in the country;
a buddy who'll give you the inside information;
meaningful performance feedback so you know you're on the right track;
continuing legal education programs and professional development support so you can become the lawyer you want to be;
the chance to participate in our Community Connect and Pro Bono programs and really give back; and
social and sporting activities, because we know it's not all work and no play.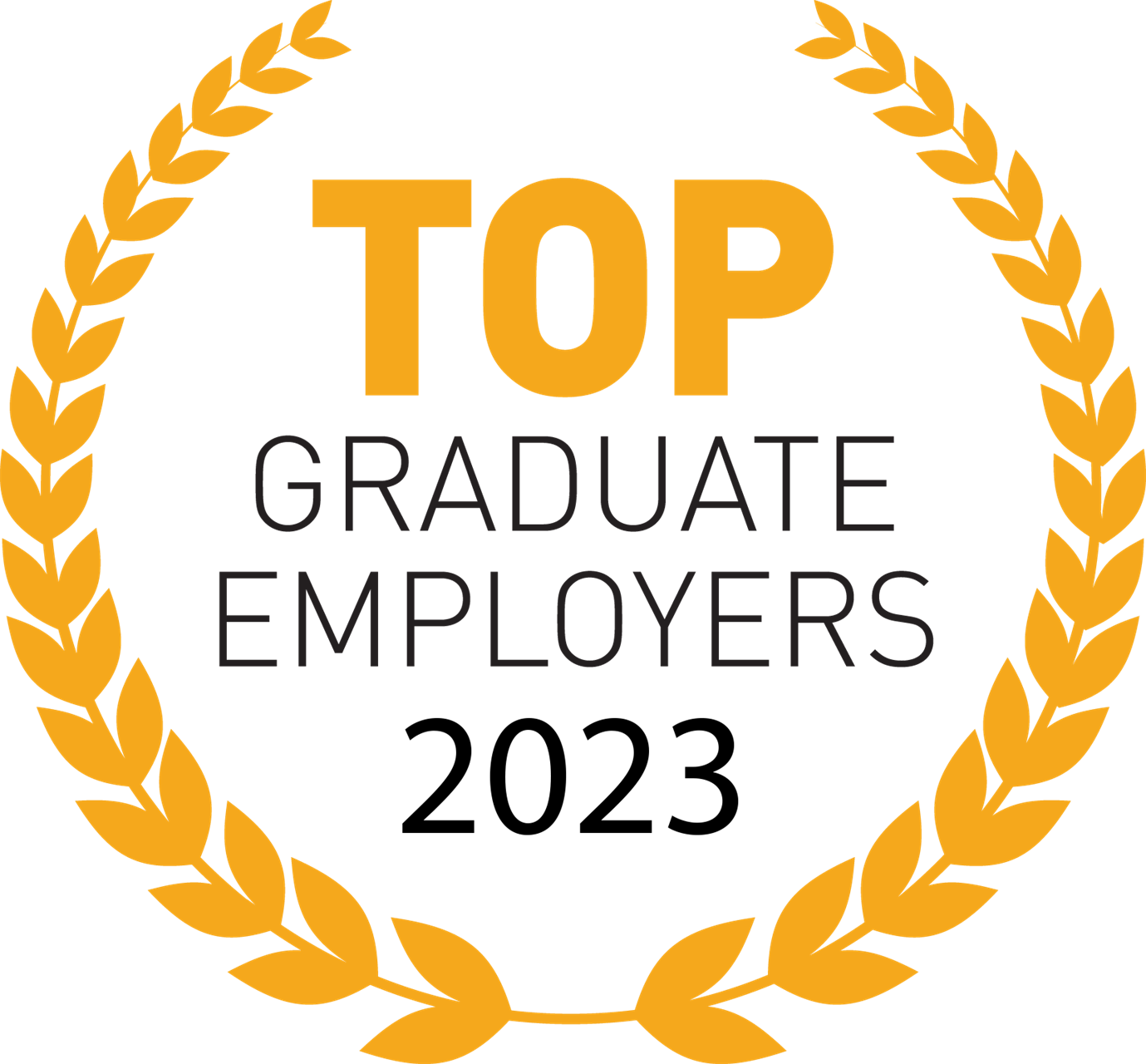 If you're a law student in your penultimate year, our Clerkship Programs will expose you to the fast pace of a full-service commercial law firm and show you the law in action.
During the program, clerks have the opportunity to rotate through two different practice groups that are aligned with their interests. In addition, our clerks are involved in volunteering at one of our Community Connect program partners as well as networking at a range of different firm events.
You'll be working under the guidance of some of the sharpest legal minds in Australia, on challenging, complex and high-profile transactions and matters. You'll be mentored by partners and lawyers who are leaders in their fields, in a firm where individuality is embraced and innovation actively encouraged.
Our Clerkship Programs are our future pipeline for the Graduate Program. They are designed to give you a feel for what it's like to be a Graduate and they are a great place to start your career.
Applications for our Clerkship Programs open mid-year and key dates can be found on our Graduate Website.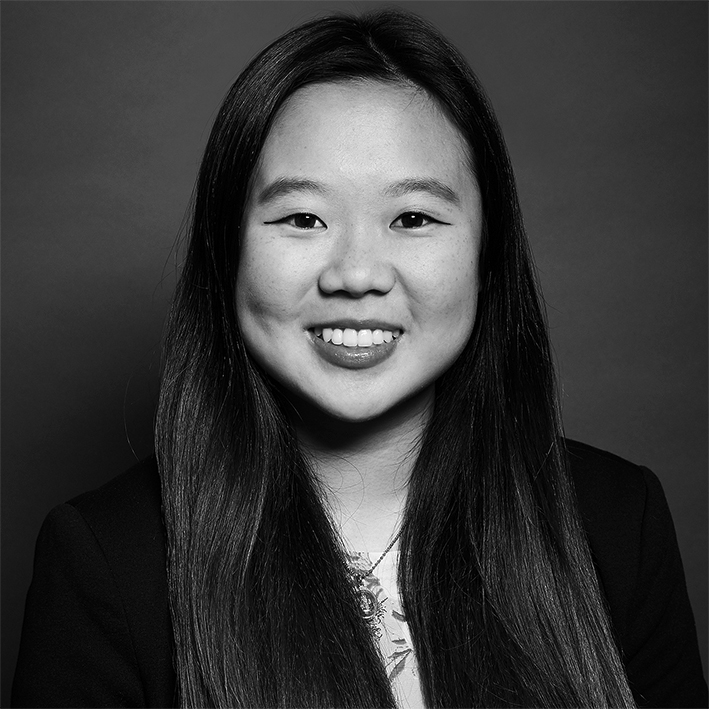 Minnie Wu, Lawyer
"The clerkship program at Clayton Utz stood out to me as really embracing diversity and being accepting of people from all walks of life. Undertaking the clerkship allowed me to discover new passions for different areas of law and exposed me to what it would be like to work at a leading commercial law firm. I particularly enjoyed the social activities and the networking opportunities which were frequently organised for clerks. These social activities revealed to me that people at Clayton Utz are super down to earth and very invested in your development as a junior.
I rotated through the Corporate, M&A and Capital Markets and Restructuring and Insolvency teams, which allowed me to experience both front-end (transactional) and back-end (litigious) work - very helpful when it came to choosing my preferences for graduate rotations . Overall, the clerkship program gave me an insight into how much Clayton Utz invests in its people through training, educational and mentoring programs, and was invaluable as a law student about to start their legal career."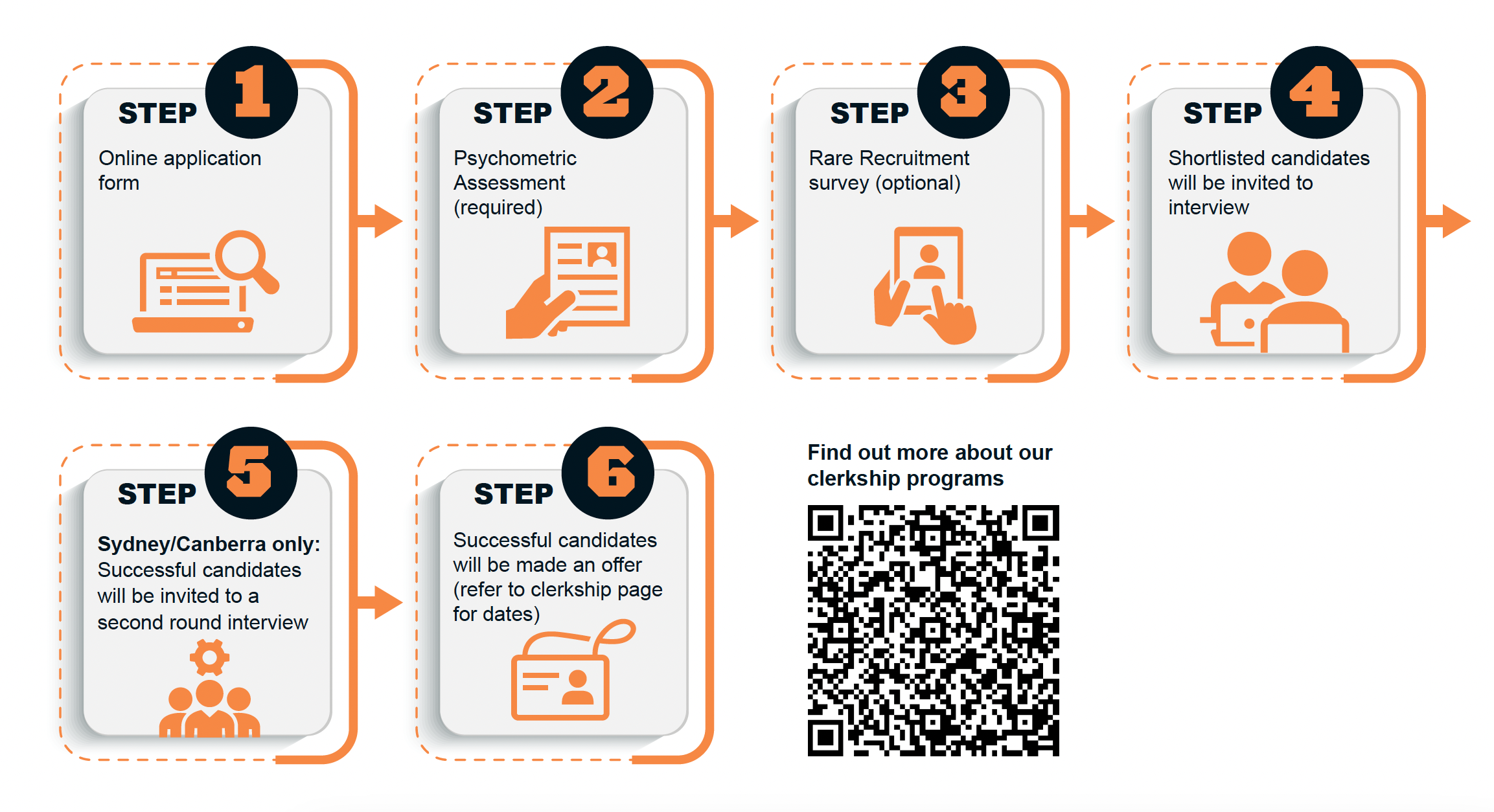 Applications for our legal programs are done via our online application form which can be accessed on our clerkship programs page here.
Applications made via email will not be considered.
Once you've registered a user name and password, you will need to complete the following 3 items for your application to be considered:
1. Online application form 
Our online application consists of a few screens gathering basic information about your education, work experience, extra curricular activities and other achievements. You will have the option to upload your résumé to assist with making the application process quicker (and strongly recommend you do so) as the system will transfer general information from your  résumé into the relevant screens, and therefore mean you only have to check it has transferred accurately and fill in any blanks. In addition to the basic information, you will need to upload your most recent academic results. We do not require a cover letter, however, we do ask a series of short questions in lieu of the cover letter.
Once you submit this part of the application, you will receive an email, with instructions on how to complete the remaining two items:
2. An invitation to complete a Psychometric Assessment via pymetrics
You will also be asked to complete a Psychometric Assessment via our assessment partner, pymetrics. This is the only online assessment we use during our selection process and completion of all games is mandatory. Failure to complete all games will result in your application not being reviewed or considered.
3. An invitation to complete a short Rare Recruitment survey
You will be invited to participate in a short Rare Recruitment survey. This survey is not mandatory and you will not be marked down whether you choose to participate or not. Further details on the Rare contextual recruitment system can be found under 'Rare Recruitment' below. Please note this survey will ask for information from your time in high school, including grades, so try to have this ready.
Once applications close, we will review all candidates.
We'll tell you the outcome of your application within four weeks of the closing date.
If you're shortlisted, you'll progress to the interview stage.
Successful candidates will be made an offer.
CU Up Close
CU Up Close is a unique development opportunity for students in their pre-penultimate year of study.  The program offers an opportunity to develop your practical skills and knowledge, whilst exposing you to commercial law and potential career opportunities within Clayton Utz.
CU Up Close features three sessions:
Practice Group overview
Legal Research & Day in the Life of a Lawyer
Career Opportunities and behind the scenes with our graduates
How can I apply?
To apply for CU Up Close, you will fill out a short application highlighting your work experience and education while answering a few questions. Please refer to application dates on our website.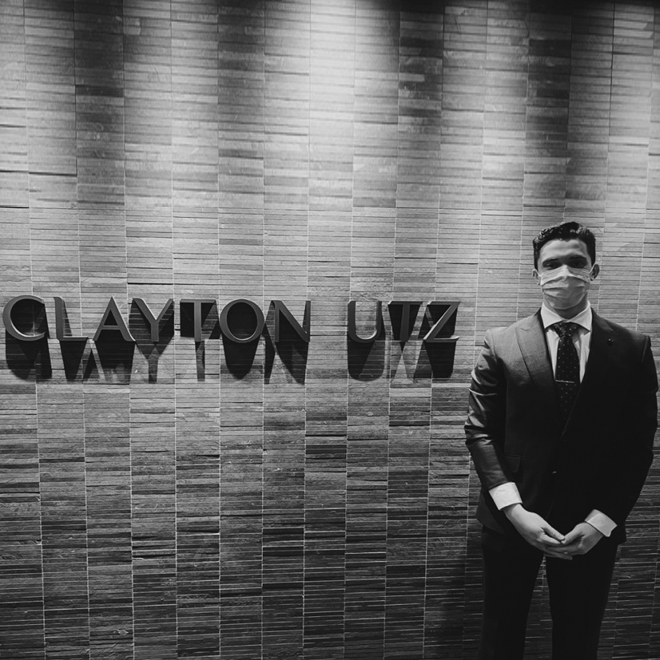 Jack Lofgren, CU Up Close participant (Brisbane – 2021)
"Over the past few months I have been grateful to participate in a three part Masterclass Series run by Clayton Utz. This opportunity allowed me to refine my skills in legal research, develop an understanding of commercial law and clients at Clayton Utz, and to network with those in the Graduate Program.
Speaking to the graduates was a highlight of the series as it provided an opportunity for me to learn about their path to Clayton Utz, what their day at work looks like and I received some much needed answers to the many questions on my mind.
I would like to thank Alicia Pasquini and everyone else who helped make this program possible. I would highly recommend this opportunity to any law students with an interest in commercial law."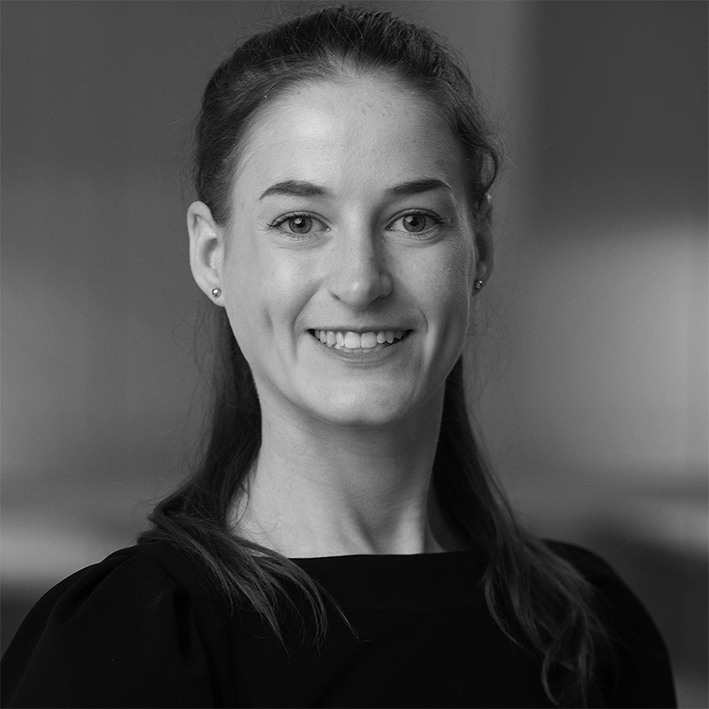 Madison Sutton
Bachelor of Arts and Bachelor of Laws, Monash University
Lawyer, Clayton Utz Melbourne office
Life as a graduate at Clayton Utz
The Clayton Utz graduate program has given me opportunities to develop invaluable legal skills and establish a wide-reaching support network, allowing for a smooth transition from university student to graduate lawyer. 
In my first few weeks as a graduate, I participated in Practical Legal Training workshops, research skills training sessions and the national graduate orientation program, held in the Clayton Utz Sydney office.  This training combined with the orientation program provides graduates with an excellent foundation and a base-level of knowledge required to navigate the practical realities of commercial law, as well as creating a close-knit graduate group that can always be relied on for support, assistance and a lunch-time break in the sunny courtyards.
Every graduate undertakes rotations in different practice areas of the firm, ranging from workplace relations and employment, commercial litigation, and major projects and construction, to environment and planning and intellectual property law.  This diversity in practice groups is one of the many reasons I joined Clayton Utz, with my rotations being in the Workplace Relations, Employment and Safety (WRES) and Major Projects and Construction teams. 
As a graduate in the WRES team, I gained invaluable experience in both the transactional and litigious sides of employment law.  Over the course of a day, I would attend strategic meetings with barristers in relation to unfair dismissal claims, prepare submissions and statements of claim to be filed in court, review workplace policy packages, and provide pro bono advice on gender discrimination complaints.  Working in this area of law is highly rewarding at a time where COVID-19 and the rise of the gig economy has transformed traditional workplace arrangements and in turn, challenged the law that governs these relationships.  
In the Major Projects and Construction (MPC) team, I had the opportunity to take the lead as a junior in drafting complex commercial arrangements related to rail, roads and social infrastructure.  Clayton Utz is at the cutting-edge of this area of law, providing strategic advice to clients on the contractual implications arising from the bushfires or the pandemic, much of which is unchartered territory for the legislature and judiciary.  I am passionate about working in MPC. Primarily because of the collaborative nature of the Clayton Utz team - working alongside and being supported by supremely talented partners, who will help you become the best lawyer you can be.
This drive for excellence, and the down-to-earth and collaborative culture of Clayton Utz is evident from the opportunities for graduates to be involved in the firm's not-for-profit work for organisations like Ardoch and Fareshare, the pro bono services graduates provide to Justice Connect as well as the firm's social events, which include annual trivia and karaoke nights and inter-firm netball. 
You can make the most of your clerkship and graduate program at Clayton Utz by actively participating in the opportunities it provides, whether that is attending a client meeting, assisting in providing pro bono legal advice or joining the netball team.  Clayton Utz is passionate about developing exceptional well-rounded lawyers, encouraging their clerks and graduates to be open to learning from others and applying that knowledge with curiosity, energy and enthusiasm!
---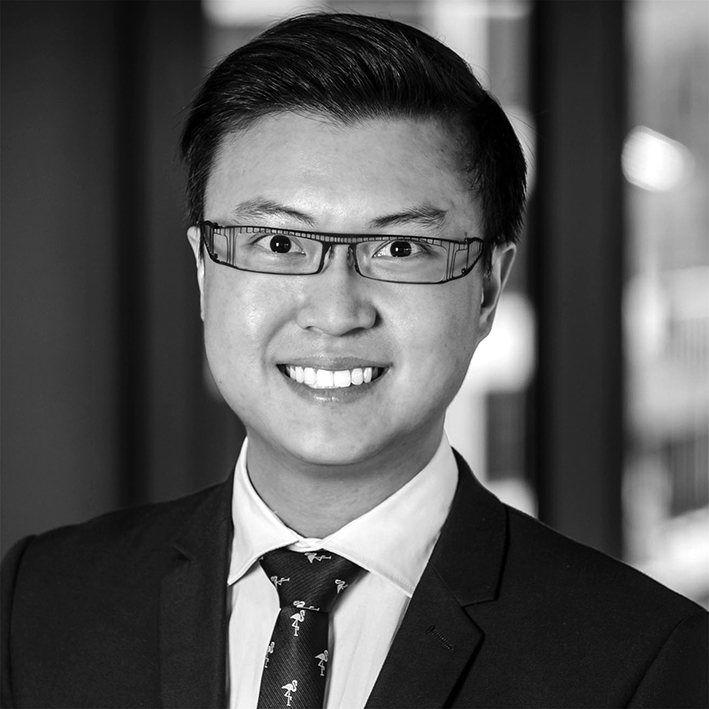 Shaun Chng
Lawyer at Clayton Utz
Finding a job is not easy. Be patient and resilient, don't give up and stay true to who you are, and you will find the right role for you. 
What's your job about?
Clayton Utz is a leading full-service Australian law firm providing legal services in a range of practice areas. 
As a full-service commercial law firm, we have lawyers around the country with diverse and broad-ranging legal experience, across a range of industry sectors. Our strength is our ability to bring together teams of lawyers with the right mix of legal and commercial skills to match our clients' business needs.
As a junior lawyer in the Corporate, M&A and Capital Markets team, my day to day responsibilities (among others) include:
drafting share and asset sale agreements, shareholders' agreements, company constitutions and other corporate and commercial agreements for both listed and unlisted clients;
extensive corporate due diligence on large M&A transactions and undertaking verification processes; and
legal research and corporate advisory work in relation to Corporations Act 2001 (Cth) and ASX Listing Rules compliance, corporate governance, directors' duties, preparing director and shareholder documents and liaising with ASIC.
On a typical workday, I first start the day out with a coffee with my team, and throughout the day I help the partners and senior lawyers in my team on various matters. It could be drafting an agreement or preparing legal advice on an issue our clients are facing. I also attend client meetings, CPD sessions and networking events. 
I also help allocate pro bono matters referred to us by external organisations including community legal centres or charities to our lawyers. And, on Fridays evenings, we have team drinks! 
What's your background?
After completing high school and college in Malaysia, I moved to Sydney in 2013 and studied law at the University of Sydney. Throughout my time at university, I undertook a short term exchange program in Norway, volunteered as an English teacher in Vietnam for three months and completed a field school in Nepal on development and human rights. I worked casually as a paralegal at various boutique law firms throughout my time at uni, and volunteered and worked part-time at Redfern Legal Centre in my last few years of uni. I moved up to Brisbane in 2018 and commenced as a graduate lawyer at Clayton Utz.
Looking for jobs as an international student is difficult because many workplaces have policies which exclude international students in their application process. I had been rejected numerous times by many places including a few major law firms due to my international student status. However, a chance encounter with a pro bono lawyer at Clayton Utz when I was working at Redfern Legal Centre led me to find out about Clayton Utz's merits-based and inclusive policy. Unfortunately, the clerkship/graduate program application season was over when I did find out. Serendipitously, the Brisbane office went to open market to recruit for additional graduate lawyers due to growth and increase in business activity in late 2017. I applied and got the role and started in March 2018.
Could someone with a different background do your job?
To be a lawyer, you will need to have studied law at university or the equivalent. However, if you are a law graduate with a keen interest in the legal profession, a willingness to learn and a positive attitude, you will thrive as a lawyer at Clayton Utz.
Everyone here is unique and we bring something different to the table, and that's very much encouraged. So no matter who you are or where you're from, unique differences are what make us who we are as a firm, and ultimately our people are what sets us apart from everyone else. 
What's the coolest thing about your job?
The people I work with and the work I do every day. I am a people person, and my role involves interacting and working with people whether with my team, lawyers in other practice groups or with clients. There is always a human and people-focused aspect in my job. 
I am also passionate about learning and constantly want to grow and develop myself. I work on something different every day and that lets me learn something new regularly. The variety of work I get keeps me interested in my job and satisfies my appetite to learn and grow.  
What are the limitations of your job?
As a junior lawyer, sometimes you cannot control your workload. That means that during a quiet time you may not have a lot on and during a busy time you may have to manage deadlines and competing priorities, and sometimes this may result in an irregular work schedule. 
However, the partners and the team are very supportive as they understand the nature of work we do. They often encourage us to take downtime, work flexibly during a quiet period and check-in to make sure we aren't overwhelmed when it is busy.
3 pieces of advice for yourself when you were a student...
Don't be afraid to try new things. If you've been thinking about applying for a job, volunteering at a not-for-profit organisation, or even signing up for an extracurricular activity, do it! It's never too late to start. 
Finding a job is not easy. Be patient and resilient, don't give up and stay true to who you are, and you will find the right role for you. 
Don't be afraid to ask questions or make mistakes. That's how you learn! A keen interest and positive attitude go a long way. And, don't forget to relax/unwind and take care of yourself. 
---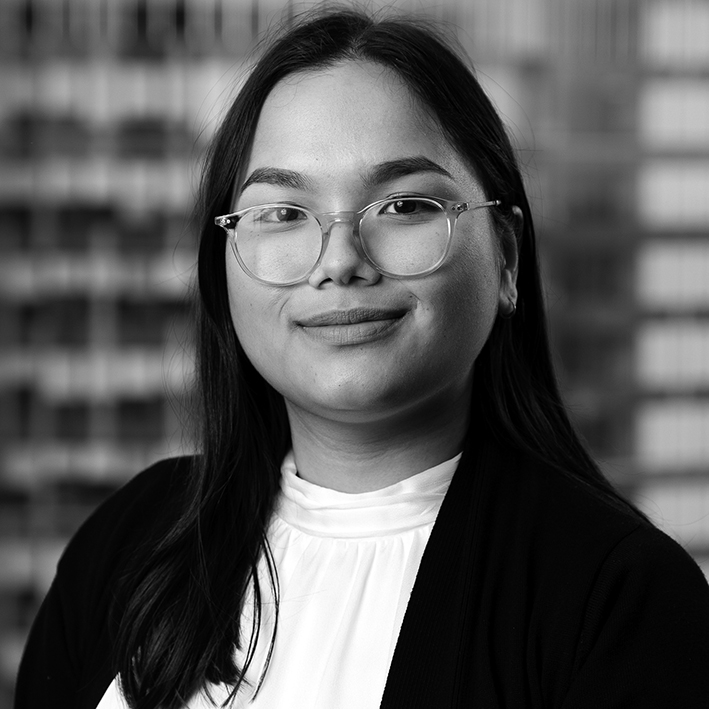 Caitlyn Cooke
UWA with a Bachelor of Science, majoring in Physiology and Pharmacology
Lawyer Clayton Utz Perth office
Life as a Graduate at Clayton Utz
How did I get here?
I graduated from UWA with a Bachelor of Science, majoring in Physiology and Pharmacology.  I really had no idea what else to do next, so decided to try out law. The next thing I knew, I had graduated with a Juris Doctor in December 2019. 
I did a clerkship with Clayton Utz in June/July 2019. I was initially attracted to the firm's strong pro bono practice, its top-tier reputation, and its commitment to developing its people. 
After completing my clerkship, I was offered a graduate role, which I happily accepted. I began as a graduate in the 2020 cohort. 
Life as a Graduate 
At Clayton Utz, graduate lawyers complete three, six-month rotations in different teams. I rotated through Corporate M&A and Equity Capital Markets, Major Projects and Construction, and am presently in the Restructuring and Insolvency practice. As a graduate, you are a key member of the teams through which you rotate. You will attend Court, help to draft commercial contracts, undertake legal research and assist with writing legal advice. 
Highlights of my rotations include working on two initial public offerings in the Corporate M&A and Equity Capital Markets team, as well as working on a high-profile construction dispute during my time in the Major Projects and Construction team, which attracted media coverage.  
The great part of being a graduate at Clayton Utz is really feeling like you are part of a team. Each team I have rotated through has been invested in my development and in helping me to improve as a lawyer. I have developed some great professional relationships. Starting my career as part of a graduate group is something I have also appreciated. My graduate cohort really relied on each other in our first year, as we navigated starting our careers during lockdown. Once office life got back to normal, we organised a charity quiz night, morning teas and other social events, which got us involved in firm life.  
Pro Bono work
As well as its large and diverse commercial practice, Clayton Utz is a leader in pro bono. Every graduate is given a pro bono matter to run when they start their first rotation, which they run by themselves. I was assigned a criminal injuries compensation claim and I was able to get my client the jurisdictional maximum payout ($75,000!), which was a great feeling. 
Clayton Utz also has relationships with Law Access and Women's Legal Service WA. I had the opportunity to go on secondment to both of these organisations, which was invaluable as I was able to gain experience in other areas of law, such as family law. 
Social responsibility is important to me, and I am grateful that Clayton Utz allows its lawyers to give back to the community through its pro bono practice and community partnerships.  
Some parting advice
I have definitely learnt a lot during my first year as a graduate. I would offer this advice to you as future law graduates:  
It is ok to make mistakes. You are not expected to know everything when you are starting out in your career. As long as you put your best foot forward and try to learn from the experience, you will be fine. 
Remember to relax. Your first year as a graduate could mean late nights and weekend work. Make sure to take the time to foster your interests and relationships outside of work. 
Keep an open mind. I recommend clerking at different firms and volunteering at a community legal centre. Choose the path that is right for you. If you are offered a graduate position, wherever that may be, remember you will be in the office five days a week, 48 weeks a year. It is important for you to determine whether you are the right fit for the firm and, equally, for the firm to determine whether you are the right fit for them.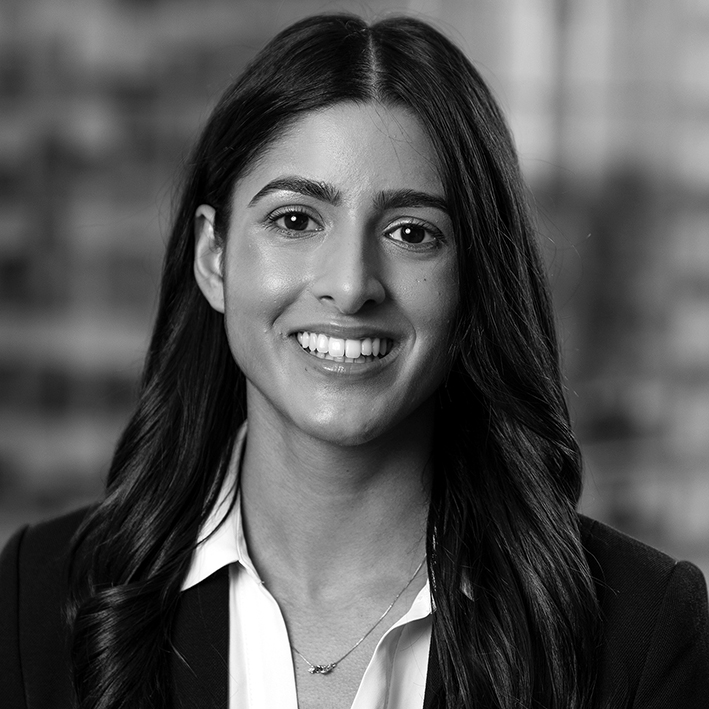 Somya Rajawat
Lawyer at Clayton Utz | Juris Doctor at The University of Western Australia (2021)
I spend another hour on the research task before sending off a first draft of the memo for review. The timing works out well, as it is now time for a team meeting to discuss our upcoming retreat.
5:45 AM
My alarm goes off bright and early on a weekday - after hitting the snooze button a few times, I get up and head to the gym.
7:30 AM
After working up a sweat and devouring an acai bowl, I board the bus with my air pods in and a podcast ready to go. While on the bus, I flick through a bunch of my digital news apps to catch up on the day's headlines.
8:00 AM
I am currently rotating through the Commercial Litigation team. As the only rotating lawyer in a very busy (but exciting!) team, it is important that I am organised and prepared. I like to arrive 30 to 45 minutes before the rest of my team so I can set goals for the day and put together a task list. It also gives me some time to stock up on stationery and tidy up my office* which I like to keep really neat and organised.
*Aside from the great people and the exciting work, one of the best things about the Clayton Utz Perth office is that we all get our own offices.
9:00 AM
My team starts to filter in and once a few of us have arrived, we step out to grab a coffee. Team coffees are always a great excuse to stretch our legs, have a chat, and experience the beautiful Perth weather! Sometimes we chat about work and other times we like to enjoy a nice social conversation.
9:30 AM
Once we are back in the office, a lawyer in the team asks me to do some research on a civil procedure related issue. She gives me a detailed briefing of the task. The relevant issue concerns the ability to plead foreign law in an Australian court - which is an incredibly novel and interesting research topic.
11:00 AM
Time to hit the books! After an hour or so of reviewing case law online, I decide that my eyes need a break from the screen. I head to the library and pick out my favourite light read: Zuckerman on Australian Civil Procedure.
1:00 PM
Time flies when you are researching civil procedure! I pause my timer (which we use to record our time) and head to lunch with a mix of people from my team and from my grad cohort. After lunch, we head over to the QV1 Community Garden to go visit the chickens. You would not expect there to be a chicken coop in a 43-storey skyscraper in the middle of the city, but Queenie, Vera, Onesie and CC are highly valued tenants who fit right in.
3:00 PM
After returning from lunch, I spend another hour on the research task before sending off a first draft of the memo for review. The timing works out well, as it is now time for a team meeting to discuss our upcoming retreat to discuss our business development planning, which will be held on Rottnest Island. It will be an opportunity for us to set collective team goals for the coming year - as well as a chance to swim, and see some Quokkas!
4:00 PM
With the day nearly over, I decide to move onto some of the smaller tasks on my to-do list that I can knock off quickly. These include collating authorities, updating court files and working on my pro bono matter (which relates to an application for Criminal Injuries Compensation).
5:30 PM
Before I start packing up, I check in with the rest of my team to see if anyone needs a hand with anything. Every now and then, urgent work can come through at the last minute and it becomes an "all hands on deck" situation. Luckily, today is not one of those days. I check my emails one last time before shutting down my laptop and heading off.
6:00 PM
I walk home with another grad in my cohort who lives nearby. It is important not to lose sight of work-life balance, so I usually end my day with a session of yoga, before settling for dinner and some hard-earned Netflix streaming.
Our people are our business, so it's only smart business to invest in you. When you join our outstanding team, you'll get some outstanding benefits.
Whatever challenge you set yourself, you will find all the support you need to grow at Clayton Utz.
Retail Benefits
We've partnered with some of the world's leading brands to provide our employees with a number of discounts and benefits. For example, as a Clayton Utz employee, you receive access to exclusive offers and expertise from Macquarie through the Elevate offering.
We also have benefits to encourage and motivate you to embrace a healthy lifestyle. AIA Vitality is our exciting employee benefit, where you earn points for physical activity and healthy habits, which then give you access to an exciting range of travel, shopping, lifestyle and entertainment rewards. To help you along the way, you'll receive huge discounts off gym membership fees and fitness devices. 
Health & Wellbeing
Clayton Utz has been recognised as a Gold Employer under the Mental Health First Aid (MHFA) Skilled Workplace Program.
The mental health and psychological wellbeing of our people is something we take seriously. We have a range of resources available to help our people whenever they need it, including Mental Health First Aiders and Champions and targeted training on anxiety, resilience and sleep. Free, confidential 24/7 counselling by senior psychologists can be accessed as part of our Employee Assistance Program, CU Assist.
Fitness assessments, health screening and wellness initiatives such a flu vaccinations and healthy behaviour incentive programs are offered to help keep everyone in good shape.
If you are looking for some fun while socialising with your colleagues, we also have you covered. Whether it's taking a French class, practising yoga, going on a ski trip, or joining a sporting team, our Clayton Utz offices each have a variety of activities you can get involved in. We also host numerous employee events, ranging from monthly networking events right through to our end of year celebrations. 
Learning & Development
You have a vision of where you want your career to go ‒ and we encourage learning, embrace challenges, and value feedback. Together, we can get you there.
From our national graduate curriculum to our leadership programs, we have a range of development programs and opportunities for every career stage to develop legal, business and personal skills that will be leading the market, including:
national graduate orientation program and development curriculum;
excellence programs for lawyers, senior associates, special counsel, partners and Shared Services to support your development as future leaders;
practical business skills workshops and continuing legal education;
our online learning portal, including videos, interactive modules, executive summaries and tools;
our firm-wide mentoring program; and
tuition assistance and study leave if you seek further postgraduate qualifications.
CU Abroad
CU Abroad provides employees with the opportunity to expand their professional skills by working for some of the best-in-jurisdiction firms in the world. Our CU Abroad program see our lawyers working for leading international firms, while living in destinations such as London, New York, Tokyo and Hong Kong. 
Diversity & Inclusion

Our people come from a wide range of backgrounds and have different skills, interests, personalities and capabilities. We are committed to an inclusive culture in which all of our people are recognised for their unique contributions and are encouraged and supported to achieve their full potential.
Diversity at Clayton Utz includes diversity of thought, background, experience, personal circumstances, education, religion, sexuality, gender, age, cultural background and ability/disability. That diversity helps to generate new ideas, creates more effective teams and relationships, and is a key enabler to attract, develop and retain the very best people.
Diversity and Inclusion is integral to our culture which is founded on the values of trust, respect and co-operation. We have a specific program for our Diversity an Inclusion network and activities, "Momentum". The program is focused on nurturing an inclusive environment for our people that will maximize their opportunities for business success and career satisfaction.
Disability

Our objectives and priorities are set in our registered Accessibility & Inclusion (Disability) Action Plan.
We want to create an environment and culture at Clayton Utz that enables our people with all types of disability, and those who care for someone with a disability, to succeed.  We also want to improve accessibility and inclusion for our clients. 
As a silver member, we work closely with the Australian Network on Disability (AND) on internal education projects as well as participation in its general and Executive level Roundtables.  In late 2020 we participated in AND's "A&I Index" – a benchmarking tool for inclusion of people with disability. It provided a unique opportunity for us to highlight gaps and drive access and inclusion outcomes across our whole organisation.  We were pleased to be ranked in the Top 10 of all participating organisations within Australia.
We have an Accessibility & Inclusion Interest Group which raises awareness about A&I issues at a grassroots level.  It drives some of our activity, including a regular "Accessibility Bytes" internal newsletter and acknowledgement of key dates such as International Day of People with Disability. A current focus for us is digital accessibility, and we are building awareness throughout the Firm as to how we can ensure our digital products are accessible to everyone, including people with disability or impairment.  
Gender Equality

We are committed to maintaining our citation from the Workplace Gender Equality Agency's Employer of Choice for Gender Equality.
In 2021 the Firm set a refreshed Gender Equality Strategy.  A priority area under this strategy is ensuring that we have a safe and respectful workplace.  We have been proactive in updating our policies, education and training around sexual harassment.  We have reflected on, and responded to, the Sex Discrimination Commissioner's [email protected] Report as well as industry discussion and developments such as the Law Council of Australia's National Model Framework for Addressing Sexual Harassment.
Other key gender equality initiatives for us are:
introducing a new parental leave policy – an important feature of which is better supporting fathers;
supporting our carers more broadly through "Circle In", a comprehensive digital platform that provides support tailored to every stage of parenthood, family type and care-giving responsibilities, as well as support for people who are managers; 
ensuring ongoing accreditation as a Breastfeeding Friendly Workplace; and
working towards the Law Council of Australia's targets for equitable briefing.
Our thinking and approach are influenced and enriched by our active membership or sponsorship of key employer support groups such as the Diversity Council of Australia, Diverse Women in Law, Parents at Work, Women on Boards and Women in Banking and Finance.
Aboriginal & Torres Straight Islanders

The Firm has proudly had a Reconciliation Action Plan (RAP) since 2010 and we are currently working towards our "Stretch" Plan.
We are focused on creating opportunities for Aboriginal and Torres Strait Islander people and businesses through a range of actions that demonstrate our commitment to providing long-term, sustainable employment, training, education and business opportunities.   This includes engagement with CareerTrackers' internship program – creating opportunities for First Australian students to experience our workplace and potential pathways into employment at the Firm.
We are also participating in Generation One's (a Minderoo Foundation initiative) Indigenous Employment Index and its Indigenous Employment Network.  The Index will be an Australian first to measure and determine Indigenous employment best practice, what works, and improve the evidence base from which to drive sustainable Indigenous employment.
LGBTIQ+

We foster an LGBTIQ-inclusive culture, connect with the broader LGBTIQ community, and implement best practice policies, training and education.
We are an Australian Workplace Equality Index (AWEI) "Platinum Qualifier" – the only law firm to reach this status.  It is a testament to our dedication, drive and vision of an LGBTIQ-inclusive workplace. Our 2021 AWEI Survey results (led by Pride in Diversity) told us that 91% of our LGBTIQ community (who are out of work) would recommend Clayton Utz as an inclusive place to work for people of the same, or similar, sexual orientation and/or gender diversity. 100% said that they have not encountered any exclusion based on their sexuality at CU.  That sense of inclusion is fostered through a thriving ally program and firm-wide enjoyment and acknowledgment of key dates in the LGBTIQ calendar together, such as IDAHOBIT and Wear it Purple Day.  We host an annual LGBTIQ Women National Conference with our people and our clients – a unique event in the corporate sector.
Clayton Utz has been an active advocate on LGBTIQ inclusion through its Pro bono practice.  Alongside this the Firm has actively advocated for marriage equality, and for the rights of transgender children, athletes who identify as transgender or gender diverse, and intersex people.  In recent years, the Firm has followed closely the development of the Religious Discrimination draft legislation and provided guidance internally and externally on legal perspectives.