Coles Group Graduate Programs & Internships
With over 2,500 locations across Australia and with a team of over 115,000 we are looking for graduates to join Coles as we look to deliver our new strategy and fulfil our purpose.  To do this we are embracing innovation, efficiency and pace of change while maintaining the customer focus that is central to Coles.
Coles Group currently has 0 opportunities.
Select the following options:
Past Coles Group Graduate Hiring Statistics
If you're interested in working at Coles Group, understanding when they have opened up applications for their graduate programs, graduate jobs and internships is helpful knowledge to have so you know when you might need to apply. Use the below information to see when Coles Group hires graduates, but more importantly what graduate degree's and other student attributes they target for their jobs.
---
Job types
Graduate Jobs (86%),

Internships (14%),
Disciplines
Accounting (86%),

Administration (86%),

Agriculture (86%),

Architecture (86%),

Actuary (86%),
Locations
Melbourne (100%),

Brisbane (43%),

Canberra (43%),

Hobart (43%),

Adelaide (43%),
Work rights
Australian Citizen (100%),

Australian Permanent Resident (100%),

New Zealand Citizen (100%),

Austrian Citizen (14%),
About Coles
At Coles, our purpose is to 'sustainably feed all Australians to help them lead healthier, happier lives'.
From our origins in 1914 as a variety store in Collingwood, Coles has grown to become a leading Australian retailer and a household name. Customers trust Coles to provide great value food and drinks and we are known for our value, range and customer service.
For more than 105 years, the success of Coles has been built on innovation that inspires our customers, and we are proud of the contribution Coles has made to the Australian community and economy.
We are one of Australia's leading ASX-listed companies and are one of the country's largest private-sector employers with a passionate and dedicated team of more than 113,000 team members around Australia who are committed to serving and contributing to the communities in which we live and work.
The Coles Graduate Program
We are looking for graduates to join Coles as we look to deliver our new strategy and fulfil our purpose to 'sustainably feed all Australians to help them lead healthier, happier lives'. To do this, Coles is embracing innovation, efficiency and pace of change while maintaining the customer focus that is central to Coles. Our graduates will help Coles win in our second century as a company and transform Coles into a retailer of the future; leveraging global partnerships, technology and the energy and ideas of our team. The Store Support Centre (Corporate) program is a two-year program delivering accelerated career-progression via functional rotations, unique projects and a structured development program. You'll be provided with significant opportunities to grow and learn and you'll be encouraged to share your original ideas and contribute from day one. With over 3,000 team members in our Store Support Centre, you will have a strong peer support network at commencement, build valued friendships and collaborate with experienced team members and leaders across the business. Want to hear from our graduates about what it's really like or find out more about which business function is for you? Visit www.colescareers.com.au/students-and-graduates to find out more and register your interest.
Our Graduate Programs
Coles Group
---
Feed your ambition with an iconic brand that makes a positive difference on the lives of Australian families every day. Our two year Graduate programs are the first ingredient to a flexible and dynamic career at Coles.
Our Operations Graduate Program, based in our stores and sites across the nation, will accelerate your career to become one of our next senior operational leaders. Take your pick from one of our two streams; In Supermarkets you will be supported to run a multi-million dollar business and in our Distribution Centres you'll be the heart of our supply chain ensuring that thousands of customers get the products they want.
Join our Store Support Centre (SSC) Program and fast track your career in our Melbourne corporate office by gaining a mix of technical, operational and leadership skills working alongside key leaders across the business. You can choose one of the many business areas we offer, such as Digital, Strategy, Marketing, Merchandise (Buying & Trading), and Finance to name a few. You can even try a different area at the end of year one – the choice is yours!
If you know you want to join our People & Culture (also known as HR) function, you choose from either a Store Support Centre (SSC) or Operations state-based role. Our Operations roles focus on generalist Business Partnering which involves working closely with leadership teams and store/site team members to drive our People & Culture agenda, and are available in VIC, NSW, and QLD & WA. The SSC roles are only available in VIC and provide the opportunity to work in both generalist Business Partnering rotations and on strategic initiatives during specialist rotations across our Centres of Excellence such as Advisory Services, Learning & Development, Recruitment or Organisational Development.
Not sure which program or function is for you? Visit our website for more information.
What makes our programs unique?
Professional learning and development - Induction, delivery of intensive professional learning and development sessions, and mentoring relationships with senior leaders, mean you will be constantly learning.
Creative and dynamic work environment - You will have the opportunity to lead teams in an environment where no two days are the same and can challenge the way we do things to make a real difference to the business and our customers.
Learn from great leaders - You will have an extensive support network to assist you in creating a challenging and successful career and be given constant feedback to hone your skills.
What do our Graduates have to say about the program?
Coles Group
---
Don't take our word for it…
Some of our current and recent graduates have achieved some amazing things and they share their experiences in a job they love!
Store Support Centre (SSC) Graduate Program
Let's hear from Benjamin, one of our SSC Graduates….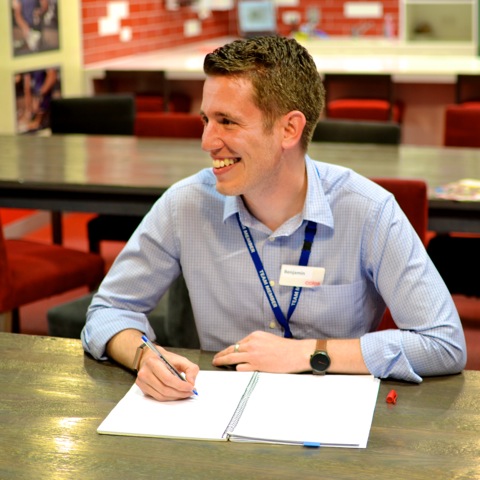 The chance to rotate cross-functionally was a highlight of my graduate experience at Coles! Essentially, a cross-functional move is the opportunity to rotate through separate parts of the business. A opportunity that Coles encourages you take advantage of to set you up as a well-rounded Graduate at the end of your experience .
My journey started in Central Operations, the vital link between Store Support Centre and our stores. I gained significant knowledge and experience in how our stores run, what their needs are and, subsequently, how to best land changes at store-level. My next stop was the Strategy & Delivery (S&D) team, the beating heart of our business' analytical thought and long-term planning.
Now I look at answering the following questions:
How do we secure future growth? What would happen if we started selling a new class of product? What will the Australian market look like in 5 years?
The demands of the S&D team couldn't have been more different to that of Central Operations. My knowledge of store operations is highly valued by the S&D team which illustrates the merit in completing a cross functional move to both add value to your Graduate experience, and to the teams you move into.
Different teams meant different ways of thinking and tackling problems. Different teams also meant meeting people from all over the business. Different teams meant gaining an intimate knowledge of our business. I can't recommend it enough!
Operations Graduate program
Let's hear from Sam, one of our Supermarket Operations Graduates….
"Why did you apply for the Operations Graduate Program?" [and]  "Why Coles?"
I applied for the program because I saw it as an excellent opportunity to kick start my career in management. Coles is a great company with endless career opportunity, and a sound pathway for career progression.  Coles is constantly challenging and stretching me, putting me outside of comfort zone. I believe this invaluable experience.
"What is the coolest experience you've had in the Graduate Program so far?"
The coolest experience on the Grad program so far has been attending the Coles Road show in Melbourne. The event was fantastically exciting, giving us the opportunity to see the direction that the business is taking as a whole and in each TPC. The event gave insight on the thoughts and ideas of senior leadership, and developed strong comradeship amongst Graduates and managers. Finally, who could forget the excitement generated by Jimmy Barnes!
Whilst in Melbourne, the national Graduate cohort gathered for the Graddy awards, a great networking opportunity for support centre and operations graduates.  I was nominated for and won the 'Shake it off' Award, which was a proud moment for me, and highlighted the emphasis Coles put on recognition. Overall it was a fantastic two days.
"What are some of your day to day tasks?"
The great thing about being an Operations Grad is that your day to day tasks vary enormously. This is where being flexible is so important; I thoroughly enjoy being thrown in a challenge, and then striving to achieve it. The goal of the Ops Grad is to become a store manager, and as such on a daily basis I am ensuring I am learning as much as I can about operations at store (and where I can, regional) level. Coupled with this, I am always looking for ways to develop my personal leadership skills. To achieve this, the best way is to LEARN BY DOING, and then ensuring time for reflection at the end of the week. As such, my day-to-day tasks include (but not limited to) – working as a team member; shadowing the department manager; caretaking a department. This year, the graduates were also tasked with several projects to work on as a team, forming a significant part of day-to-day activity.
"What skills do you believe an Operations Graduate needs to be successful in the program?"
-    Organisation
Being organised is key to leading a department or a store. Having a clear and concise idea of what needs to be done, and prioritising tasks.
-    Communication
The ability to communicate is paramount to both learning and leading. Asking the right questions is very important in developing operational knowledge. On the other side, being able to communicate (especially orally) is a very important attribute for a leader.
-    Ability to lead
The ability to lead from the front and take the initiative is sometimes one of the more difficult skills to utilise, especially where the operation is unfamiliar. At Coles however, there are many opportunities to build and develop leadership skills and grow individual confidence in this area.
How to apply
It's simple to apply for the Coles Graduate Program! There are 5 stages to the recruitment process; if you are successful you will progress to the next stage. We will keep you informed at each stage of the process!
To give you an idea of when to expect contact from our team, here's a look ahead at our recruitment timeline if you're fortunate enough to progress:
-        Applications Open – March 16th 2020
-        Applications Close – April 12th 2020
-        Online Testing – March 16th – April 22nd 2020
-        Video Interviews – April 3rd April 22nd 2020
-        Assessment Centres – End of May for SSC and early June for Ops
If you have any questions during the process, please drop us a note at [email protected] and include in the subject line and the Function of the Graduate Program you are applying for.
Online Application
We'll ask for some personal details, your CV and for you to answer a few simple questions. To Apply click on Available Opportunities and follow the prompts.
Psychometric Testing
We will send you an invite to complete a couple of psychometric tests that should take no more than 30mins.
Make sure you leave yourself enough time to complete the test and that you find a quiet space when completing it. Make sure your space is distraction free
Video Interview
You will complete a short video interview in response to a number of questions from our Graduate Team.
This is your opportunity to showcase your talent, enthusiasm and passion for retail!
Don't forget to have some fun and get creative with your video.
Assessment Centre
Be yourself!
You will need to prepare for a short case study.
Be prepared to have discussions and talk in front of small groups - if you get nervous, practice!
You will have an interview between representatives from across the business and YOU!
It is a two-way conversation, so you can ask us question
We'll spend 30 minutes getting to know you and you can get to know us!
There is an activity based on the function that you applied for! This will include presenting back your findings to one of our business leaders during the beginning of your interview
It's not about 'winning', so focus on teamwork.
It's not how much you say, it's what you say that counts.
If you want to find out more about our business, our goals and our values, head to our website.
Offer
If you're successful through the assessment centre we'll contact you shortly with a job offer!
Set up for success
You'll spend your first week as a graduate at Coles getting to know our business. Our Graduate Program Induction includes intensive professional learning and development sessions ranging from understanding self and business communication fundamentals to internal consulting, business partnering and project management.
For our SSC Graduates, you'll also spend some time getting to know our customers in store, because no matter which team you'll be working with, it's critical in setting you up for success.
For our Operations Graduates, our induction will also allow you to network with people within the Store Support Centre, people from a range of different functions who will support you throughout your program.
Real responsibility
Across both years of the program, you'll spend most of your time working on real deliverables with clear ownership and accountability.
As a SSC Graduate, your program involves working on projects in cross-functional teams and in year two, presenting a business case to our Board of Directors on a real business challenge. But there's no better way to understand what our graduates do while in rotation than hearing from them yourself, so ensure you head to our website to see what they've got to share about their experiences
As an Operations Graduate, your program involves leading a store team to deliver a great customer experience whether it be through being trained as a Department Manager or caretaking as Store Manager! You'll also have an opportunity in your second year to be seconded into the Store Support Centre to work on a business critical project involves our stores.
Support network
We want to support you every step of the way in your Graduate program! As a Graduate you'll have a wide support network, team members across the business both at junior and senior levels who are there to help and guide you – and make sure you have the best Graduate experience. Your support network will involve a buddy, a HR contact, a Graduate Program Manager + many more people!
Indigenous Program

Coles Group
---

At Coles, we are Better Together when team members can come to work, be offered the same opportunities, perform at their best, be happy, healthy, and safe, and go home feeling accepted for who they are.​
We are committed to building a safe and supportive working environment for all team members, regardless of age, disability, race, gender identity, sexual orientation, ethnicity, or background.
Supporting this commitment, we have developed five diversity pillars that form the foundation of our inclusion initiatives. Accessibility, Flexibility, Gender Balance, Indigenous and Pride pillars all form the foundation of what it means to be better together.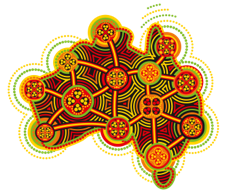 With over 3,500 Aboriginal and Torres Strait Islander team members, Coles is one of Australia's largest corporate sector employers of Indigenous Australians.
Across Australia, Coles employs more than 120,000 team members in total and services around 21 million customers each week at its 2,300 sites, which include supermarkets, convenience stores, liquor stores and hotels.
You will gain exposure to great opportunities within your selected stream and be mentored by great leaders.
You'll also have access to a dedicated team of Indigenous advisors across the country, who can provide ongoing support to ensure you achieve the most out of the program.
LGBTI Support

Coles Group
---

At Coles, we are Better Together when team members can come to work, be offered the same opportunities, perform at their best, be happy, healthy, and safe, and go home feeling accepted for who they are.​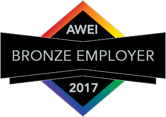 We are committed to building a safe and supportive working environment for all team members, regardless of age, disability, race, gender identity, sexual orientation, ethnicity, or background.
Supporting this commitment, we have five pillars that form the base for our inclusion initiatives. These include: Accessibility, Flexibility, Gender Balance, Indigenous and Pride.
Coles partners with Pride in Diversity to support LGBTI workplace inclusion across all aspects of our business. Furthermore, Coles received bronze status in the Australian Workplace Equality Index for 2017, highlighting the active role we play in creating an inclusive and supportive environment for the LGBTI community.  
We also offer LGBTI Awareness Training to all our Team Members to ensure that we can help this community feel happy, safe and accepted.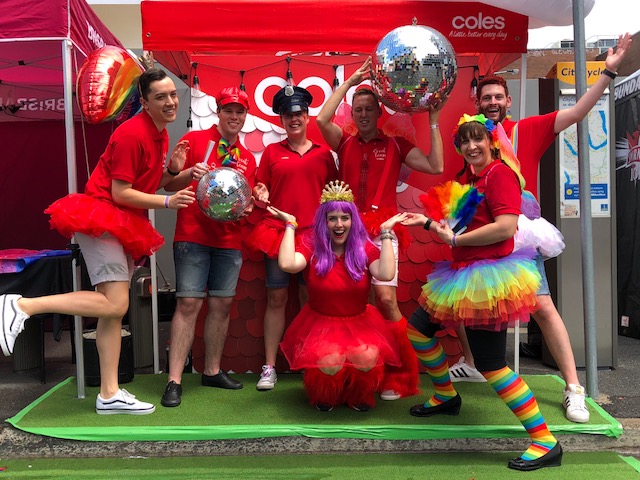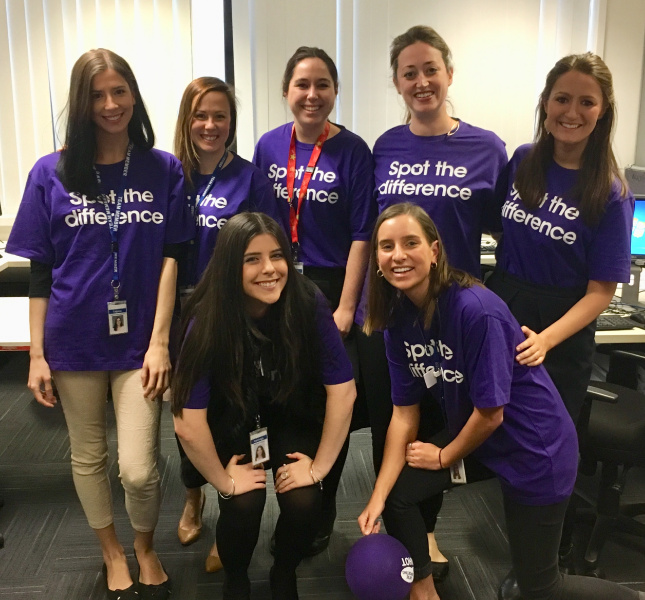 In 2018 Coles donated $10,000 to Big Gay Day charity partners to help them deliver vital programs and services to the LGBTQI community.  The Wickham Hotel in Brisbane's Fortitude Valley brought Queensland's LGBTI community and their friends together for a day of fun and music. David Brewster, a Coles Director and member of the company's Diversity Council, said Coles was pleased to be able to support the important work each of the charity partners were doing for the LGBTI community.  "Big Gay Day is a fantastic celebration of diversity and inclusivity in the community, and it's a great way to support these charities while having a lot of fun".
More recently Coles celebrated the International Day Against Homophobia and Transphobia (IDAHOT) by handing out rainbow pins and purple tops that said 'spot the difference' to highlight that 1 in 11 team members represents the percentage of people in Australia who identify as part of the LGBTI community.