Commonwealth Superannuation Corporation Graduate Programs
Commonwealth Superannuation Corporation looks after super funds designed specifically for Australian Government and Defence Force employees. Trusted for 100 years, because we deliver where it matters most.
Accounting
and 66 others
Hires applicants with degrees in
Data Science and Analytics
Design and User Experience
Engineering Aerospace Aeronautical
Engineering Chemical Processing
Engineering Civil Structural
Engineering Environmental
Fast Moving Consumer Goods
Hospitality Sports and Tourism
Logistics and Supply Chain
CSC Graduate Program will give you the skills you need to start a successful career. Make our Graduate Program work for you.
Commonwealth Superannuation Corporation (CSC) looks after super funds designed specifically for Australian Government and Defence Force employees. At CSC, it takes all of us to get our customers closer to their retirement dreams. We're united as one, proud to wear the government crest, and proud to serve those who serve our country. 
Every day, CSC makes a real difference by guiding our customers towards the best outcomes for them and their families. Through rich customer insights, focused service delivery and world-leading investment strategies, we are always growing and improving. That means creating an environment where each and every one of us has the opportunity to strive together for excellence. 
And because super is personal, so is our approach to supporting you. We're committed to ensuring our people all thrive at CSC, giving you the skills and experience you need to enjoy fulfilling careers built on strong foundations today and development opportunities for tomorrow.
Our Values
Customer-driven – we care about our customers and seek to understand their needs
United – we work as one positively connected team
Accountable – we take responsibility and act with integrity
Future-focused – we embrace change and challenge ourselves to continuously improve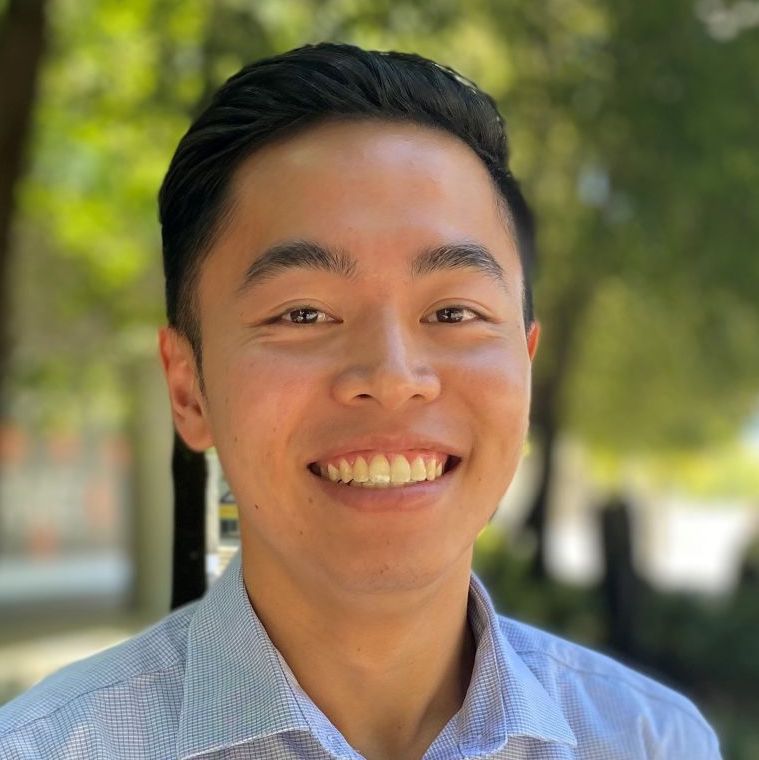 Vincent Diep
Investment Operations Analyst at CSC
Grasp any opportunities that come your way to meet new, incredible people
What's your job about?
CSC is responsible for the superannuation of Australian Government and Defence Force. My role is supporting my team in tracking and reporting on the performance of our investments.
The reports and summaries we generate help our investment team in their decision making process. The work involves working with people inside and outside the business, to guarantee we have all the information necessary to provide accurate outputs. Even though the work isn't customer facing, I know that what we do is important to delivering better member outcomes.
What's your background?
I'm Canberra born and raised, and decided to stay in the city even longer by going to the ANU for uni. Before I landed this position with CSC, I did what many students did and worked a variety of casual hospitality jobs (working in a kebab van was definitely the highlight).
I started at CSC in 2020 as a graduate, and worked through various areas of the business. I rotated with my current team in the middle of 2020 and knew that by the end of the program that that was where I wanted to be. A position in the team opened in December, and I was encouraged to apply for it. I undertook the process and was able to land the role! I've now been with the team for two and a bit months, coming up on three.
Could someone with a different background do your job?
Probably not. The work isn't particularly interesting or easy to grasp if you don't have a finance background (plenty of people have attested to this).
The role and team are exposed to a variety of sectors and markets around the world. If you have the patience and are open to learning different things, there's a lot you might learn from this job.
What's the coolest thing about your job?
Liaising and working with people around the world to solve problems. Regardless of our background or educational history, we're adults working through these problems together.
What are the limitations of your job?
There are periods of the month or week where work can flood in! While there's a lot to juggle, the team is there support to each other, and we get through it all together.
3 pieces of advice for yourself when you were a student...
Go on exchange for uni. There's so much of the world to explore and experience outside of Canberra
Grasp any opportunities that come your way to meet new, incredible people
Trust in yourself. You know your value.

What's great about being a graduate at CSC?
Meaningful work that impacts our customers
Guaranteed a role if you complete the program
Training development program to help you grow personally and professionally
A tailored experience to find where you fit
Balancing work and life for a super you – make the most of our health and wellbeing program
To be eligible, you will need to:
have completed a university degree in 2021 or 2022, and 2023
provide a visa showing you have the right to work in Australia
You don't need citizenship or permanent residency.
Take the next step
You can apply or pre-register your interest at any time by visiting our website. We'll be in touch to:
Remind you when applications are open,
Make sure you have all the information you need, and
Guide you through the process.
Applications open in June each year.
If you've applied in previous years you are welcome to apply again, as long as you are eligible.
What's the selection process?
Step 1: Values Questionnaire
Step 2: Online Interview
Step 3: Online Testing (Ability Testing)
Step 4: Online Testing (Occupational Personality Questionnaire)
Step 5: Phone Interview
Step 6: Business Engagement Day (Group Activity & Behavioural Interview) - Subject to change due to COVID-19
Step 7: Employment Offer
If you have questions about the process please contact our Graduate Program Advisor at [email protected].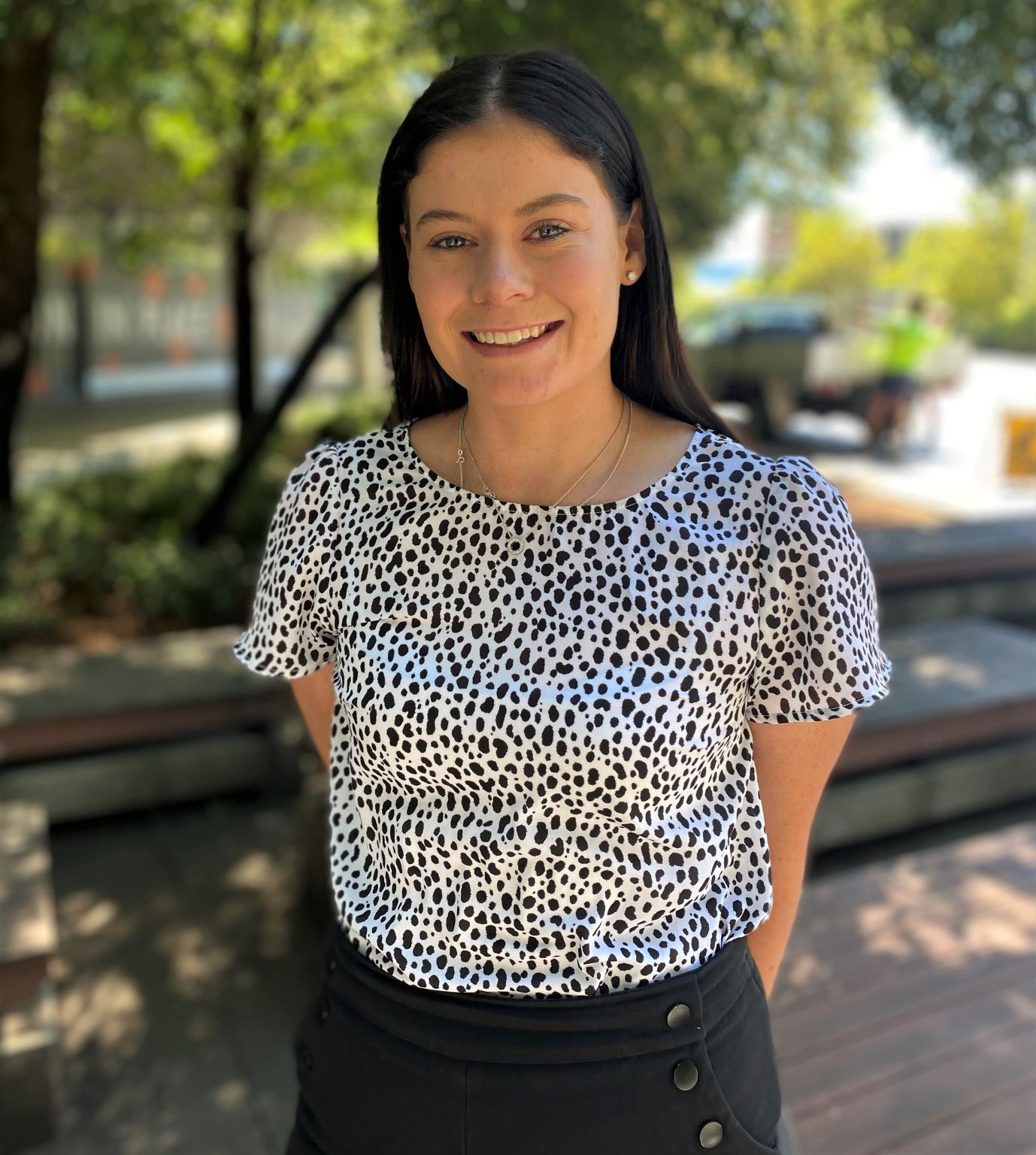 Ainslie Travers - Graduate at CSC
Ainslie studied Bachelor of Commerce (Finance) at the University of Wollongong and is now working as a Graduate at CSC.
5:00 AM
I have recently started getting up at 5 am to fit more in my mornings before work. Once my alarm goes off I get out of bed after a quick scroll on social media. By 5.30 I am out the door for a gym workout and then back home again at 6.30. By 7.50 I am back out the door on my way to work, but first I double-check I have my work pass, bus pass and headphones.
8:30 AM
At 8.30 I arrive at my desk ready to start the day. I warm myself up by reading the daily news subscription that waits for me in my inbox each day. I also validate my timesheet from the day before and go through any other emails I might have.
9:00 AM
The 2021 cohort of graduates has just started, so the 2020 cohort (which includes me) each got a buddy to look after. I have the first catchup with mine and we decided to grab a coffee from a nearby cafe. We discussed how her first rotation might look, the different types of work she might get and where has the best coffee.
9:30 AM
It is prep time for an agency meeting at 10 am. To do so I freshen up my understanding of the program we are going to present. At 10 am I head down to the work car and meet with Tim, an Employer Relationship Manager (ERM) for this agency. On the way to the meeting we catch up, we discuss how I am feeling as a grad and he gives me some insights into his role.
10:30 AM
Tim and I meet with a payroll officer and discuss the program we would like to offer their agency. Throughout the meeting, I take minutes to ensure I capture what is being said and so that we can remember any action items. The meeting goes well and they are interested in pursuing the program, I make a note to follow up by sending them more information.
12:00 PM
I make it back to the office just in time for a meeting on a remediation project. This project has been going on for a few months but this is my first introduction to it since I only joined the team recently. The meeting is done via video chat as some of the participants are working from home.
12:20 PM
Day in the Life Ainslie CSC
The meeting finishes quickly as there were still some outstanding pieces of work awaiting an update. I head to lunch in one of the café areas in our building and see one of the other grads so I go to eat with them then have another coffee. 
1:00 PM
Back at my desk, I continue some work before I join the weekly 'Grad Gig' catchup, which we did via video chat so we could share our work digitally. The Grad Gig is a group project among the grads that runs alongside our rotations. Our instructions for the project were to develop a deliverable that builds members' financial confidence. The discussion goes well and we have planned our next steps. The project is finally coming to the implementation phase (yay!). 
2:30 PM
My rotation manager had requested a meeting to discuss my speech for a forum the following day. I am speaking on some data I analysed from survey responses and what this means for CSC. He is based in Sydney so we meet via video chat. I show him my slides and discuss what I will say. This goes well, and he gives me some more points to consider. 
3:00 PM
There are no more meetings for today, so I am back at my desk catching up on work. This includes typing up the minutes from the day, sending them to the meeting participants and reaching out to people for the action items.
Day in the Life Ainslie CSC
5:15 PM
Home time! I make the commute home and unpack from the day. My roommate who is a nurse is at work so it is just me tonight. I cook myself dinner, watch some TV and relax. 
9:00 PM
To accommodate my new 5 am wake-up time, by 9 pm I put my phone away, turn off the TV and go to sleep.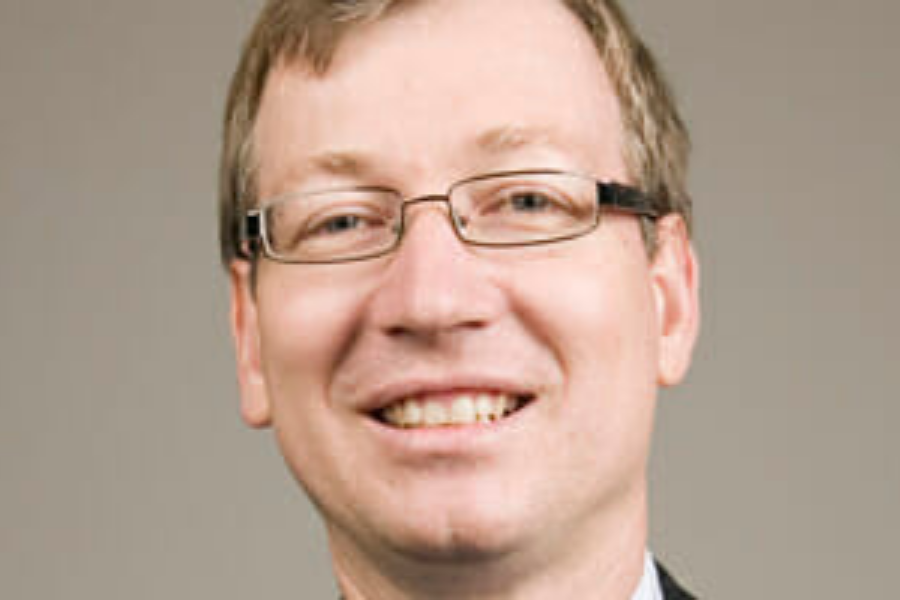 Promoting communication and connection are vital skills for leaders to combat the mental health fallout for staff and customers during the pandemic, says Commonwealth Superannuation Corporation chief executive Damian Hill.
The 20-year super industry veteran stepped in 'virtually' as CEO in July when CSC's Sydney office was closed and the Canberra site, where most of the public sector and Australian Defence Force super fund's 460 employees are based, was at half capacity.
'In my first two and half months, I have (physically) met four people and certainly not all my direct reports,' Hill says.
Speaking ahead of his session 'Volatility, Anxiety and Amplifying Mental Fitness', at Investment Magazine's Fiduciary Investors' Symposium on November 17, Hill says his introduction to about 70 per cent of employees was in a web-based meeting. Superannuation fund investors can sign up to FIS Nov here.
The former REST chief executive and inaugural chairman of mental health organisation SuperFriend, has been conscious of making sure staff and customers stay connected while the working world remains remote.
'It's not optimal. Like all organisations, we had to make a change on the fly and we stood up our crisis management team specifically about that. We launched additional mental health support with regard to our staff during this period,' Hill says.
'We needed to over-communicate. Our staff are further removed from their managers but in many respects, they feel closer to their managers with a lot more one-on-one time happening through the circumstances.
'We have a peer-support network, optional online sessions with psychologists, and we try to encourage people to share their experience working from home, both the good and the bad.  We encourage our people to perhaps exercise together or meet in a cafe … or eat lunch together to stay connected.
In August, CSC partnered with SuperFriend to support customers and staff and help reduce the stigma associated with mental health, equipping people with important skills to thrive at work.
It has also partnered with crisis support service Lifeline in October to do mental health training for CSC's call centres to support customers in response to Lifeline's forecast of suicide rates to increase by 50 per cent in the coming months. Calls to the service lifted by 30 per cent nationally during the pandemic.
Hill's advice to business leaders is not to be 'afraid of the conversations' about mental health with staff.
'It's the right time for leaders to lead and show that it's okay to have these conversations and de-stigmatise mental health in the workplace,' Hill says.
With one-third of the Commonwealth Superannuation Fund's 800,000 members in retirement phase, support was particularly important for those customers to remain connected while CSC made more than 700 calls to active contributors to offer free general financial advice as they were telling CSC they felt less financially secure during this time.
Meanwhile, mental health was the largest cause for total and permanent disability claims and worth 40 per cent of income protection claims for the Fund's insurance, Hill says.
'We've had to remain vigilant, we've to continue to listen to our customers, we have to look at our claims experience to see where they are, we need to continue to look at engagement with our agencies,' Hill says.
'Mental health, in particular, is a long game.'
Support for you?
You will have plenty of support during the program, great people to learn from, our Graduate Advisor and a buddy to help you settle in and show you how we work, and opportunities to participate in coaching and mentor sessions.
Will I be guaranteed a job at the end of the program?
On successful completion of the program you will be offered a permanent role at CSC.
Where will I work?
7 London Circuit, Canberra. It's in the heart of Canberra city.
What's the salary?
The salary for those who are accepted into the Graduate Program is $72,500 including superannuation. If you live interstate you may also be eligible to be reimbursed for relocation expenses, up to $2000 per person.
If you've applied in previous years you are welcome to apply again, as long as you are eligible.
Need more information?
Check out on our graduate program website at https://www.csc.gov.au/Members/About-CSC/Careers/Graduate-program/ or
Contact our Graduate Program Advisor at [email protected]