CSIRO Graduate Programs & Internships
Join CSIRO, where we make the impossible happen
Many of CSIRO's innovations were once considered impossible.
Fast WiFi, Aerogard insect repellent and the plastic Australian banknote, to name a few.
Until someone, just like you, joined us and took on the challenge.
We're recruiting the next generation of inventors, innovators and change makers. 
We have career opportunities for researchers, professionals, leaders and graduates.
Join Australia's natio…
View more
Enterprise Services Graduate Program
CSIRO is a preferred employer for early career researchers, and the Enterprise Services Graduate Program is a rare opportunity for non-research graduates to be part of the broader team solving impossible problems. As an Enterprise Services Graduate, you will be joining a team that prides itself on being an impact driven organisation.
As a graduate you will join other like-minded graduates on this experience together. You will be provided with support, mentoring, a structured 18-month learning and development program, and rotations within several different areas that align with your skillset and career aspirations. At the completion of this program, you will take what you have learnt to settle into one area of specialty to continue a great career with CSIRO. 
What do we look for in our graduates?
A successful graduate for CSIRO will be a bright, ambitious, driven individual who is keen to thrive at Australia's national science agency. As part of their respective support stream, they will partner with some of the brightest and most successful researchers in Australia and beyond, to achieve cutting edge work that has huge impact for the world. Solving Australia's greatest challenges is impossible without graduates. 
Streams Available:
We have graduate opportunities across our Enterprise Services portfolio.
People and Culture
Our People team provides support and services that mirror our world-class science capability. Our teams work collaboratively to support our people and leaders at different points of the Employee Lifecycle, while leading our focus on culture, diversity and inclusion. Our team of Health, Safety and Environment (HSE) professionals advise and guide our research and non-research people to ensure a safe working environment.
Your grad experience in the People team will expose you to the employee lifecycle across a science, engineering and professional services environment.
Communications and Marketing
The Corporate Affairs team uses its best strategic and creative thinking to communicate CSIRO's impact, maintain and protect its trustworthy reputation and engage audiences in its science. Our team cover all the communications, engagement and marketing disciplines to share breakthrough science and our role; whether that's to the community, media, government, industry, academia or CSIRO's 5000+ people. 
Your rotations in the Corporate Affairs team could be across the broad communications skillsets of brand management, marketing, digital and social, employee communication, media and government relations.
IT
Our team provides a range of secure information management and technology (IM&T) services, from hardware needs, cyber security and software tools to records management and high-performance supercomputing to give CSIRO the edge in the digital age.
The team play a leading role in the delivery of CSIRO's continuing digital transformation and support the organisation's evolution into Australia's national science agency of the future. 
As a graduate you could be involved in cyber security, business applications, web infrastructure, supercomputing, networks and more.
Finance
The Finance team supports CSIRO to assert and demonstrate our ability to be financially responsible, accountable and produce value to the nation through sound and transparent financial processes, procedures, and decision making. We also look after procurement and travel.
Your graduate rotations could include Finance Business Partnering, Financial Performance & Analysis, Financial Accounting, Budgeting and Operations.
Compliance, Risk and Legal
Our Governance team is responsible for facilitating CSIRO's legal and regulatory compliance through organisational frameworks, policies and procedures and direct advice. 
Your graduate rotations could involve work that is governance related and ensures we meet our legislative obligations as Australia's national science agency.
Property and Services
CSIRO's Business and Infrastructure Services manage the provision, operation and maintenance of CSIRO's properties including more than 890 buildings across 50 Australian sites. From office sites to state-of-the-art labs and the world-famous Parkes Murriyang Telescope.  The Security and Resilience team protect our People, Information and Assets. The Enterprise Project Management Office are key to delivering a common, cohesive and consistent approach to project delivery and change management within CSIRO.
Your graduate experience rotations could involve our many property projects for our national facilities and security requirements.
Business Development, Growth and Strategy
Our Growth function works across Business Development and Commercialisation, Global, Program Support, Strategy and Science Impact and Policy functions. We help identify suitable markets, link world-class scientific developments with industry and help take research from the lab bench to the market, creating real-world economic, environmental and society-wide value.
As a graduate your work could involve strategy planning, insights and performance, program design, change management, market analytics, business development and much more.
Science Missions
The Missions Program Office oversees the ongoing delivery of CSIRO's Missions – our large-scale scientific and collaborative research initiatives aimed at making significant breakthroughs. Missions accelerate the pace and scale at which the nation can solve its greatest challenges. The team leads the strategy and design of the Missions program and supports multidisciplinary Missions teams with planning and implementation.  
As a graduate your work could involve the design of strategic approaches to delivering innovation, planning, policy insights, market analysis, business intelligence, monitoring and evaluation, and corporate writing. Your graduate rotations will be in the Missions Program Office but you will also work closely with one or more of CSIRO's Missions teams as they seek to address some of Australia's greatest challenges using science and innovation.
Office of the Chief Scientist
The Office of the Chief Scientist supports and invests in CSIRO research quality, science excellence and research integrity and leads our Indigenous Science Program. We focus on science impact and policy, and monitor and report on the health of our science. We're growing CSIRO's international and national reputation as a thought leader, catalysing the impact of Australia's innovation ecosystem with vibrant relationships with Universities and research institutes. The Office builds CSIRO's strategic capability and capacity to solve Australia's greatest challenges with cutting-edge, impact-driven science.
With such a wide-ranging scope, your graduate rotations will depend on your education background and interests.
Learn More : Enterprise Services Graduate Program 
Indigenous Graduate Program
Our Indigenous Graduate program strategically matches Aboriginal and/or Torres Strait Islander university graduates to science or enterprise services projects and teams that relate to their field of study and career aspirations. 
Our graduates have the opportunity to work for Australia's national science agency, learn from some of the foremost researchers and leaders in their field, connect with other Aboriginal and Torres Strait Islander graduates across Australia and work on projects and build skills that are of interest to you.
We take a slightly different approach - instead of recruiting for specific roles, we looking for talent through an open campaign to attract diverse skills and experience right across our portfolio and Australia.
If you are an Aboriginal and/or Torres Strait Islander university graduate, or soon to be graduate, join Team CSIRO and help us make the impossible possible.
What our Indigenous Graduate Program can offer you
Our program offers you more than just technical training in your discipline. The program is intended to enhance your capability through a strong focus on professional development so you can become a future leader in your field. 
You will be supervised by project and team leaders and have a dedicated Indigenous Graduate Program Coordinator. They will oversee the management of your development and placements to ensure you receive the best level of support, leadership, development and suitable work assignments that best match your career aspirations.
You will also have access to time away from your day-to-day activities to engage and network with other Indigenous staff and graduates and participate in program events and activities as well as cultural events such as NAIDOC week.
An individual learning, development and training plan tailored to your career aspirations.
Career training and coaching suited to your learning style.
Opportunities to develop skills and experience in a collaborative and supportive environment where our team members flourish and thrive.
Opportunities to build your network and connect with Indigenous staff and our broader communities at CSIRO.
Pastoral care and career support from a dedicated program coordinator.
A competitive salary with generous leave entitlements and flexible working conditions.
Experience working with Australia's national science agency. 
Enterprise Services Indigenous Graduate Program
Start your journey as a future leader or expert in your professional field with our 18-month program.
CSIRO is looking for Aboriginal and/or Torres Strait Islander people who have completed in the past five years, or will soon complete, an undergraduate university degree in any field who would like to work in an Enterprise Services area. 
Our Enterprise Services teams include Communications and Marketing, Finance, Legal, Property, Information Technology, People and Culture and more. 
Relevant undergraduate degrees could include:
Accounting, Business and Commerce
Communication, Marketing and Journalism
IT, Data Science and Software Engineering 
Research Development Indigenous Graduate Program
Begin your career as a STEM researcher or scientist with our 18-month program.
CSIRO is looking for Aboriginal and/or Torres Strait Islander people who have completed in the past five years, or will soon complete, an undergraduate university degree in a Science, Technology, Engineering or Mathematics field with an interest in pursuing a research or scientific career. 
Successful candidates may also be supported to undertake an honours degree at an Australian university as part of their program or collaborate with a research leader to develop a research proposal for future study.
Our research units include Agriculture and Food, Manufacturing, Health and Biosecurity, Environment and Mineral Resources and more.
Research Fellowship Indigenous Graduate Program
Pursue a Higher Degree by Research (HDR) program in a STEM field and gain invaluable on the job experience at CSIRO with our three to five year program.
CSIRO is looking for Aboriginal and/or Torres Strait Islander people who have completed in the past five years, or will soon complete, an undergraduate university degree in a science, technology, engineering or mathematics field. Plus have an interest in pursuing a research or scientific career and is eligible to apply or currently enrolled in Higher Degree by Research program at an Australian university.
You will be provided up to four days a week to work on your HDR program while working as part of the broader team on research related activities.
Our research units include Agriculture and Food, Manufacturing, Health and Biosecurity, Environment and Mineral Resources and more.
How to apply
If you are interested in one of our Indigenous Graduate Programs and meet the requirements of the relevant program, applications are now being accepted.
Enterprise Services Indigenous Graduate Program
Research Development Indigenous Graduate Program
Research Fellowship Indigenous Graduate Program
If you would like assistance with your application or to have an informal conversation about the program, please contact the Indigenous Graduate Program Coordinator via [email protected].
Learn More: Indigenous Graduate Program
Diversity & Inclusion

CSIRO thrives on innovation; innovation that is harnessed by the diversity of the minds and lived experiences brought to our greatest challenges. Fostering an inclusive culture is critical to shaping the future for our customers, all Australians, and the world. Our priority is to improve how we recruit diverse, talented people and empower them to flourish. CSIRO is currently a member of Pride in Diversity, the Australian Network on Disability, the Champions of Change Coalition (CCC) initiative, and Science in Australia Gender Equity (SAGE) pilot program. These programs, along with our internal networks and community groups, support us to foster change within our organisation.
 
Undergraduate Vacation Studentships
Our Undergraduate Vacation Studentships are run over the Australian summer holidays and offers high achieving and promising undergraduate students the opportunity to collaborate with leading CSIRO researchers in our world class facilities.
These prestigious studentships are highly sought after. Every year we offer over 100 opportunities to eligible undergraduate students in a number of disciplines.
What the studentship offers you
Students will have the chance to work on a real project in science, technology or a related field such as science communication. Placements are full time and typically begin in late November or early December and can be from 8 - 12 weeks in length.
Successful applicants are able to expand their skills and knowledge and there are often opportunities for formal and informal training and development during their time with us. Students are usually required to write a report on their work experience and will have the opportunity to present their vacation project to their peers at the end of the studentship.
Vacation students will be paid a stipend and in some cases may also receive a contribution towards travel and accommodation costs.
Requirements and eligibility
To be considered for a Vacation Studentship:
You need to be enrolled at an Australian University;
You will have completed not less than three years of a full-time (or equivalent) undergraduate degree at commencement of the studentship, however exceptional second year students may be considered;
You will have a strong academic record (credit average or higher);
You intend to pursue a research career in science or technology, or a career in a related discipline; and
You will need to be available to undertake a full-time placement for 8-12 weeks over the university summer vacation period.
How to apply
Opportunities will be advertised in July each year.
Disability

All people including those with disabilities or caring for people with disabilities bring a diversity of lived experiences to work. CSIRO is working to ensure each and every one of us works in an environment that is accessible and inclusive.
 
Gender Equality

CSIRO is targeting gender equity with an action plan for delivering a gender-inclusive workplace covers eliminating systemic and cultural barriers including identifying pay gaps, flexible leave arrangements for all our people and tackling everyday sexism.
To be a truly diverse organisation we need to reflect the diversity that we see in society. However, women still hold far fewer leadership positions than me particularly in STEM fields where only 18 per cent of leadership positions are held by women.
CSIRO is addressing gender equity through our work with the Science in Australia Gender Equity (SAGE) pilot and the Champions of Change Coalition (CCC) initiative as well as a Champion of the Women in STEM Decadal Science Plan.
LGBTIQ+

CSIRO is a member of the Pride in Diversity program, a network of organisations leading best practice workplace LGBTQ inclusion practices. Each year we participate in the Australian Workplace Equality Index (AWEI) conducted by Pride in Diversity, a robust benchmarking exercise for employers across all sectors. It compares organisations across a broad range of equality metrics, including policy, culture and training.
In 2022, we were achieved a Silver Employer Status. We are proud of our achievements in maintaining high rankings in the AWEI and continue to build best-practice LGBTIQ+ inclusion into all aspects of our workplace and culture. 
Pride@CSIRO is a professional network and social community for LGBTQI+ identifying employees and allies. The network promotes and drives the inclusion of LGBTQI+ employees by; raising awareness, supporting peers and challenging discrimination. Pride@CSIRO actively contributes to building a safe and welcoming workplace culture that celebrates the multiple aspects of diversity which form identities and experiences, so we can all bring our whole selves to work. CSIRO and our Pride@CSIRO network marched in our fourth Mardi Gras at World Pride in 2023.
Aboriginal and Torres Strait Islanders

CSIRO is committed to becoming an employer of choice for Aboriginal and Torres Strait Islander Peoples through respectful, adaptive, and courageous strategies that build sustainable careers for and with Aboriginal and Torres Strait Islander people.
CSIRO recognises that to solve Australia's greatest challenges, Aboriginal and Torres Strait Islander people need to be at the forefront of our service delivery. CSIRO's Reconciliation Action Plan and Indigenous Employment Strategy outline the actions we will take to build stronger relationships with Aboriginal and Torres Strait Islander peoples through scientific knowledge sharing, education, employment opportunities and mutually beneficial partnerships that can deliver a positive impact to all Australians.
CSIRO has an active Aboriginal and Torres Strait Islander Staff Network which aims to provide a safe space for Aboriginal and Torres Strait Islander voices to be heard and we encourage and welcome staff participation to ensure Aboriginal and Torres Strait Islander staff are consulted on matters that may impact them.
We provide a supportive environment where our team members flourish and thrive. With our generous leave entitlements, flexible working conditions, and competitive salaries, joining Team CSIRO is a great move, both professionally and personally.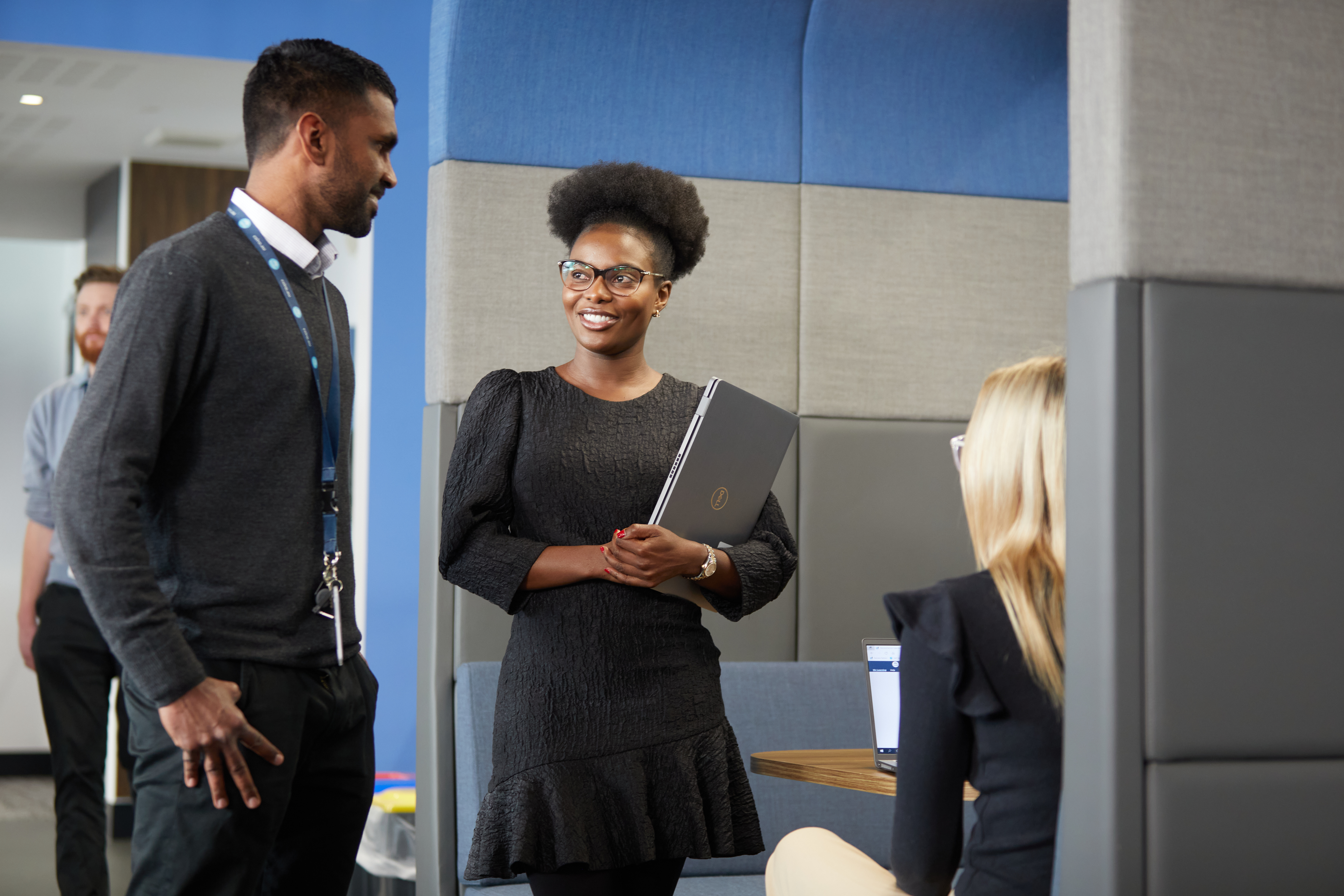 Values
People First

People first behaviours are: respectful, caring, and inclusive.

Our first priority is the safety and wellbeing of our people. We believe in, and respect, the power of diverse perspectives. We seek out and learn from our differences. We do our very best to get all this right.

Trusted

Trusted behaviours are: accountable, authentic and courageous.

We're driven by purpose but remain objective. We fight misinformation with facts. We earn trust everywhere through everything we do. We trust each other and we hold each other accountable. Together our actions drive Australia's trust in CSIRO.

Further Together

Further together behaviours are: partnering, cooperative and humble.

We achieve more together than we ever could alone. We listen and collaborate, in teams, across disciplines, across boundaries. We embrace ambiguity and use discussion and persistence to generate unique solutions to complex problems.

Making it Real

Making it real behaviours are: curious, adaptive and entrepreneurial.

We do science with real impact. We thrive when taking on the big challenges facing the world. We take educated risks and defy convention. We celebrate successes and failures and leverage them to learn as we strive to be the force for positive change.
Perks & Benefits
Flexible work

All team members have access to flexible working arrangements, including how you work, when you work and where you work. We provide a work from home set up and have locations around Australia.

Miscellaneous leave

Miscellaneous leave is intended to provide flexibility to meet a staff member's personal circumstances and to provide leave during the annual shut down period. It allows greater flexibility in leave arrangements so that staff members can attend to family and personal obligations or emergencies without resorting to categories of leave intended for other purposes. Our staff members accrue miscellaneous leave at the rate of four days per year.

Study Leave

Many staff members undertake additional study while they are with us. Financial assistance with studies may be granted to team members who undertake an educational commitment, as well as the opportunity to access other benefits like study leave.

Health Promotion

Some of our sites offer health promotion initiatives such as fitness/yoga classes, walking groups, courses and seminars, as well as facilities such as showers, change rooms, sporting fields and gymnasiums. Employees are supported in their efforts in making a regular commitment to a healthy lifestyle and are encouraged to participate in the health promotion programs offered. These programs are generally arranged and managed by volunteer staff members, with the support of site management.

Health and Wellness

Community supporting mental wellbeing, mindfulness app to support in mental wellness, flu vaccines and more.

Employee Assistance Program

CSIRO employees and their immediate family members are entitled to free, voluntary, and confidential counselling services at any time. Several sessions are offered at no cost, which enable discussions on a range of issues, either work-related or personal, with a qualified professional.
Graduate Development Journey
Your CSIRO Development Journey
You are Australia's next generation of innovators and change makers, and we can't wait to welcome you to CSIRO. 
We strive for diversity, inclusion, and innovation every day. See what is possible for your career when you can bring your whole self to work. Help make the impossible possible.
Support and connection


As a CSIRO graduate, you will be immersed into a culture of support and care allowing you to build a strong connection to CSIRO and our purpose.
From date of offer you will be provided a buddy to better understand CSIRO and what is on offer.

A mentoring program will supplement your formal development opportunities and you will have access to leaders in CSIRO.

Opportunity


To assist you in achieving your full potential at CSIRO, you will have the opportunity to undertake rotations within several different areas that align with your skillset and career aspirations..

Development


You have access to learning to develop your skills and your career. Your development will involve learning every day, as well as formal training events.

You will undertake a broad range of learning and development opportunities across the CSIRO Graduate Program including face-to-face and virtual workshops, access to self-directed online-learning resources, and on-the-job development through any required technical training.

Career success


At the end of the 18-months, we will support your transition into your permanent role and future career at CSIRO.
Orientation program
You will begin your CSIRO graduate journey by participating in an orientation program to introduce you to the world of CSIRO. You will also join your graduate cohort for an immersive three day graduate specific orientation.
Learning Academy and Digital Academy
You will have access to CSIRO's Learning Academy and Digital Academy  to build the skills and knowledge you need to perform at your best, now and in the future. 
| | |
| --- | --- |
| Impossible without CSIRO | CSIRO Enterprise Services Roles |