Datacom Graduate Programs
Datacom is one of the largest, locally owned Technology organisations in Australasia! We create diverse, cutting-edge, and sustainable solutions for our clients, so they can better connect with theirs.
Administration
and 28 others
Hires applicants with degrees in
Data Science and Analytics
Design and User Experience
Logistics and Supply Chain
Datacom is launching Datacomp in 2022 – a company wide innovation competition. This we're opening the doors to students like you! you'll collaborate alongside our squads as TalentX!
Past Datacom Graduate Hiring Statistics
If you're interested in working at Datacom, understanding when they have opened up applications for their graduate programs, graduate jobs and internships is helpful knowledge to have so you know when you might need to apply. Use the below information to see when Datacom hires graduates, but more importantly what graduate degree's and other student attributes they target for their jobs.
---
Disciplines
Accounting (20%),

Actuary (10%),

Administration (55%),

Architecture (10%),

Arts and Humanities (55%),
Locations
Sydney (75%),

Brisbane (70%),

Canberra (70%),

Melbourne (60%),

Perth (60%),
Work rights
Australian Citizen (100%),

Australian Permanent Resident (55%),

New Zealand Citizen (45%),

Australian Working Visa (5%),
At Datacom we have over 6,500 people across Australia, New Zealand, Asia, The United States, and the United Kingdom - generating over $1.1 billion annually. We create diverse, cutting-edge, and sustainable solutions for our clients, so they can better connect with theirs. Datacom design, build and run IT systems and process for businesses, support existing legacy IT systems and processes, and custom-design brand new ones. With scope that broad there is a career opportunity for everyone!
'I strongly believe we all own the success of this company. We can be proud of the work we're doing with our customers.' GD Greg Davidson - Chief executive officer, Datacom Group
Our purpose is to help our customers and communities navigate the complexity of this ever-changing world we live in, by connecting people and technology, and solving their greatest challenges. With more than 50 years' experience in technology, we have grown to be one of Australasia's leading, locally owned technology company.
Our people, built on a foundation of strong values, are some of the most experienced in the tech industry and partner with customers from large government agencies to commercial businesses to transform their organisations from idea to delivery.
We help customers who want a hybrid cloud approach or to utilise multiple clouds with our private cloud infrastructure. This enables us to collaborate and complement public cloud providers.
We have long recognised the importance of quality software as a service (SaaS) products and have a range of SaaS solutions. This includes DataPay and EasiPay, which enable customers to manage and process their own payroll or outsource to a specialist payroll team.
We also have Datascape, a cloud-based enterprise software for local government and councils, which help more than 70 local government organisations better connect to their citizens.
Datacom's success is built on our customers' success. Our focus on our customers is at the heart of who we are. We pride ourselves on the range of our offerings, the depth of our expertise and breadth of technology partnerships.
Datacom has a wide range of partnerships with leading organisations in hardware, software, and other IT products. Like Microsoft, AWS, Google, Apple, Atlasian, Dell, CISCO (to name a few!) We work hard to build partnerships with the world's most innovative technology providers, large and small, so we can offer the right solutions for our clients.
These partnerships ensure that we stay abreast of technology and industry trends, take advantage of training and certification programmes and deliver the best customer experience possible.
Each year Datacom release an annual review which celebrates the stories about our customers, partners, and people. You can read more about what we've achieved this year in our Annual Review.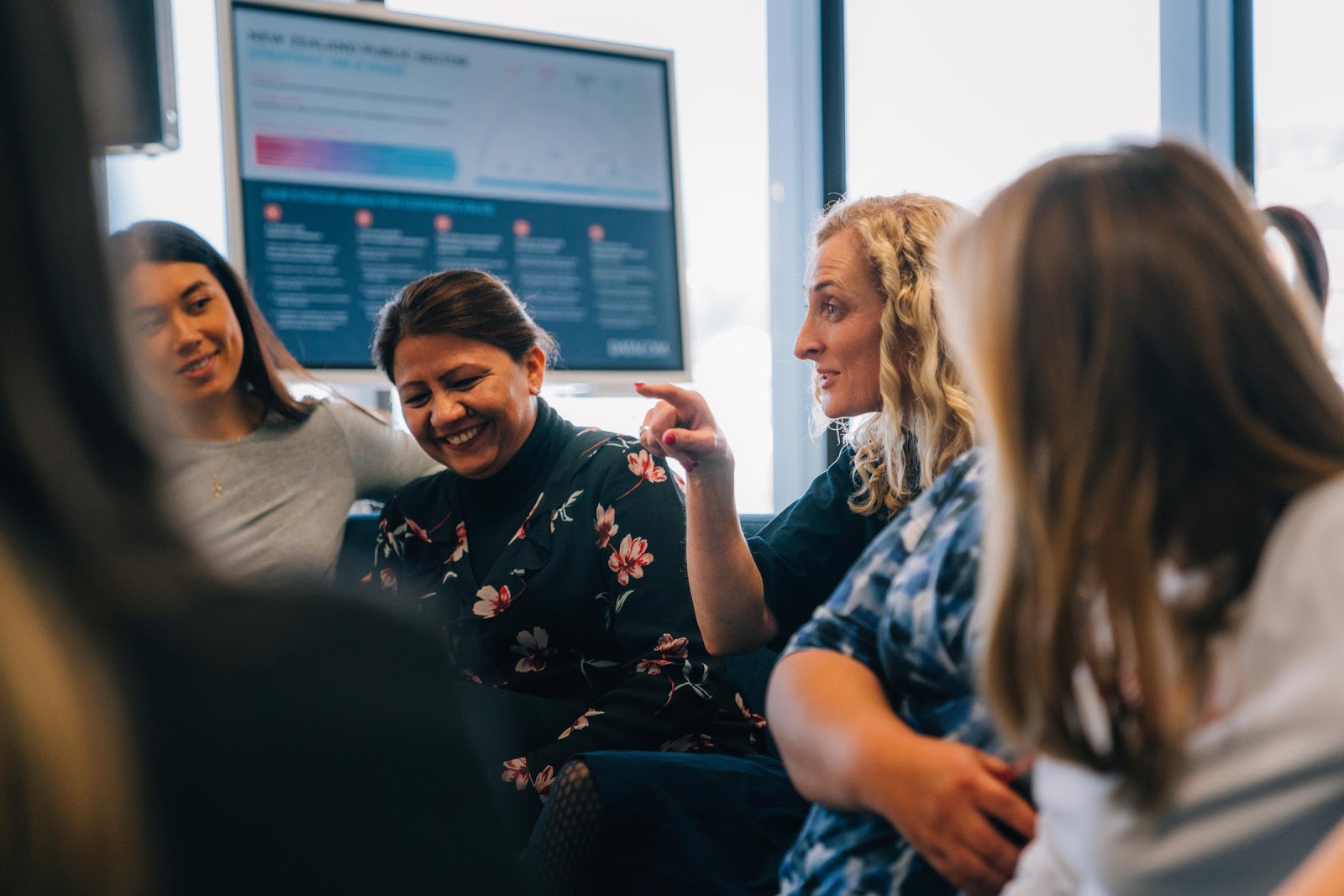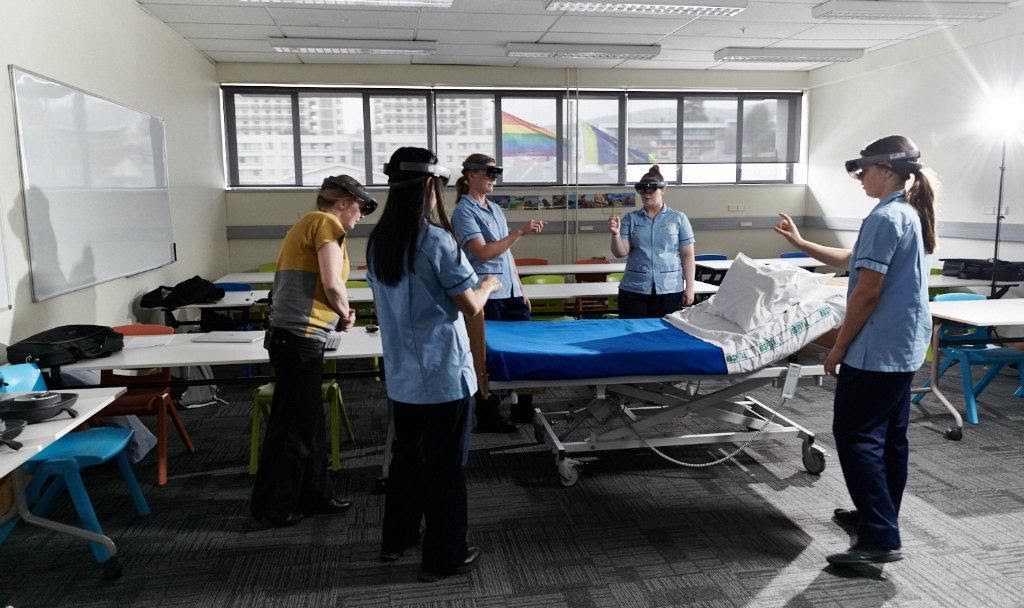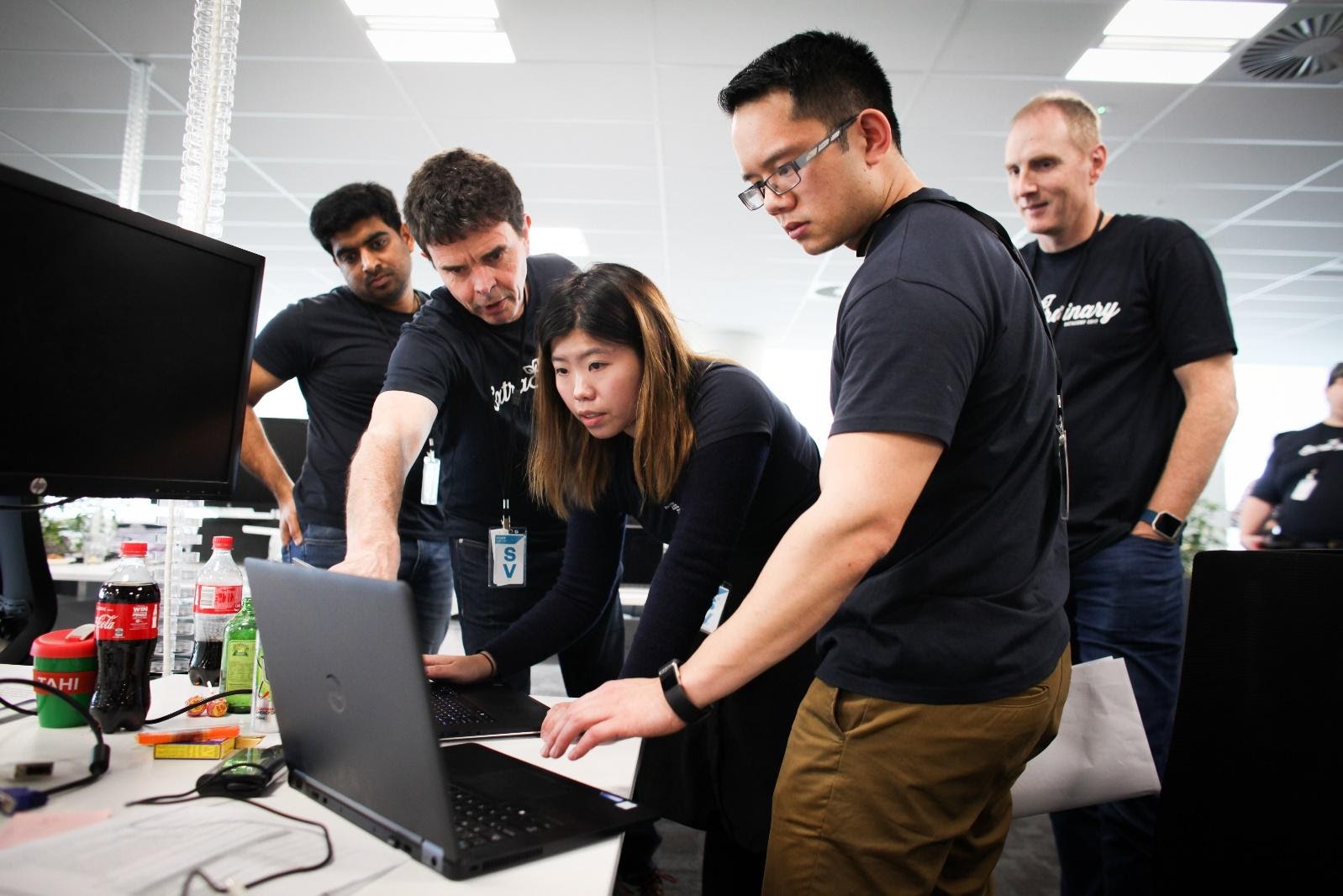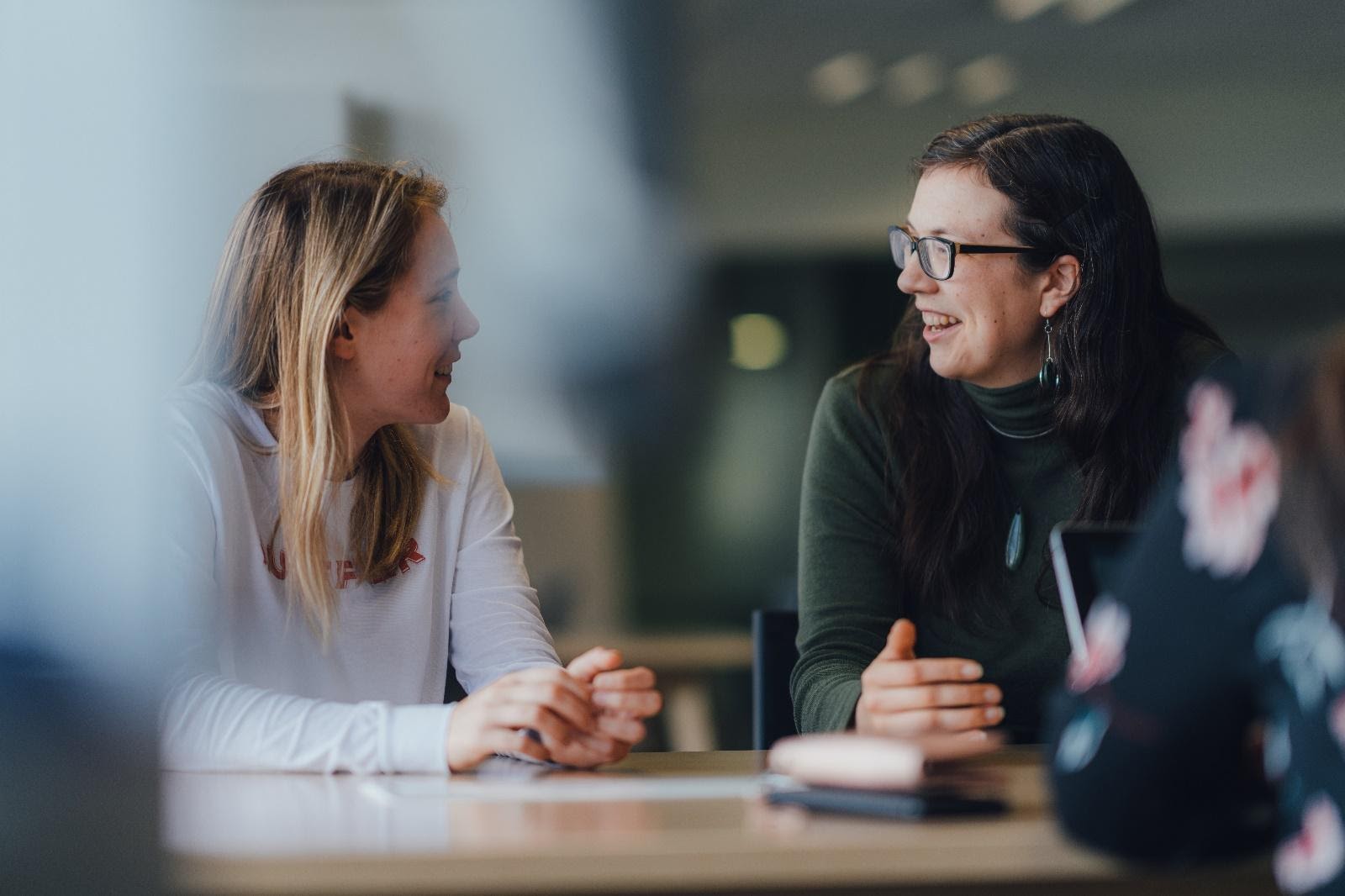 Datacom's culture relies on your fresh thinking to bring new ways of changing the world using technology. We look for focused graduates who are collaborative, innovative and driven by their passion – most importantly we want you to have fun!
With this in mind we support our graduates to be their best, most authentic selves at work by focusing on 4 key pillars of support. 
Community: Ensuring you are connected with your peers, leadership and international counter parts in NZ.
Growth: Access to a clear career path. We are a meritocracy so believe in progression based on your performance not strict timelines and process. 
Development: We have a huge array of both technical and professional training, including certifications and bootcamps to help you build your core skills and progress towards specialization.
Impact: Datacom strongly believes in providing opportunities for you to contribute in a meaningful way. Whether that is within your team, volunteering or supporting an internal program like our Pride network.
Our aim is to build a workforce of talent, comfortable driving their own career, so rather than creating barriers with strict timelines and rules you will be free to learn, grow and challenge yourself in an environment geared towards your success.
What are we looking for?
We hire diverse students. Whether you have a degree, diploma, certification or tech micro credentials. We will have a role for you. 
Your education is less important to us then you as a person. So if you are;
A self-starter – motivated and passionate about Technology 
A great communicator 
Able to problem solve and think outside of the box
Motivated with a great attitude. 
"I can teach anyone to code… what I can't teach is attitude" – Greg Davidson (Australia New Zealand CEO)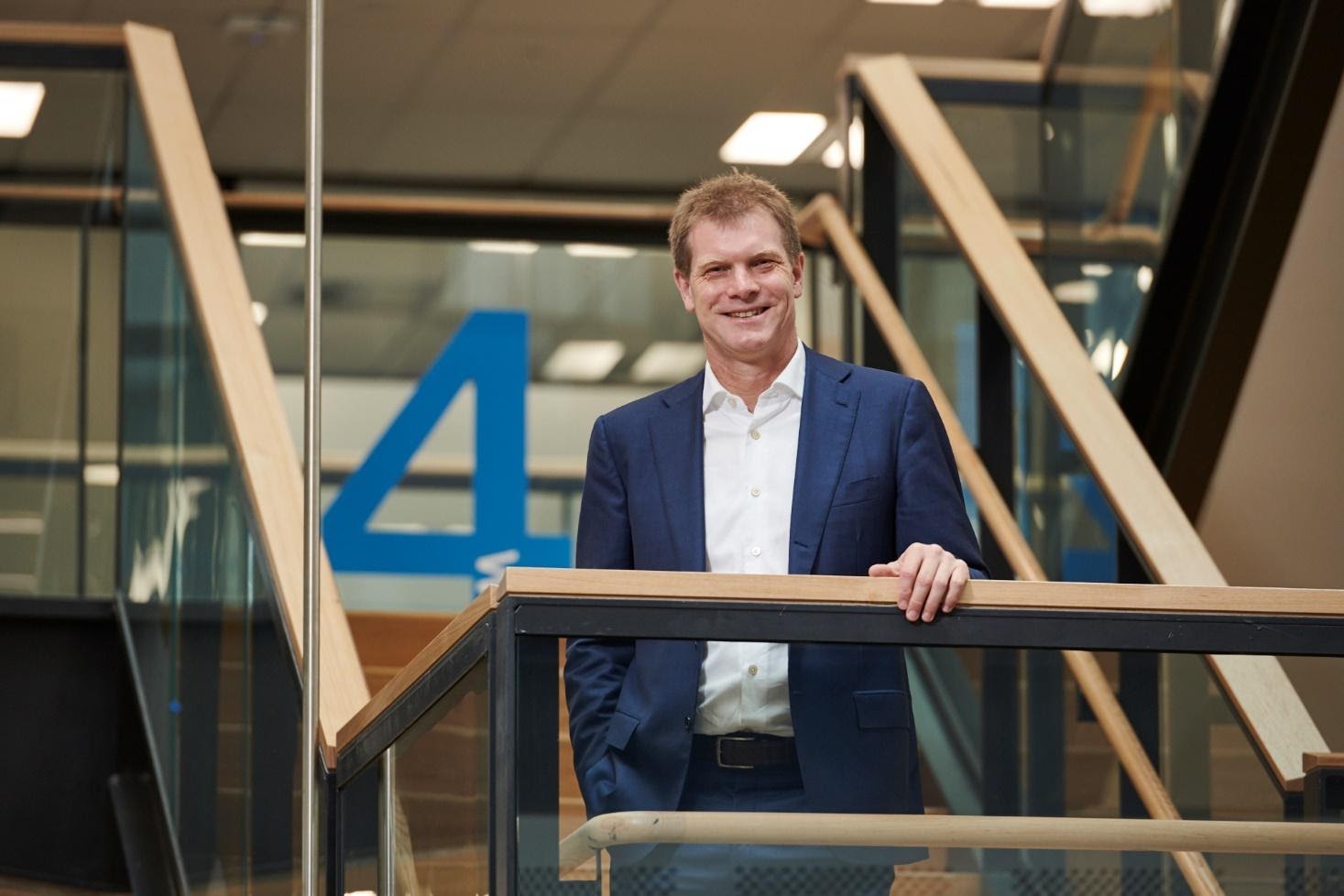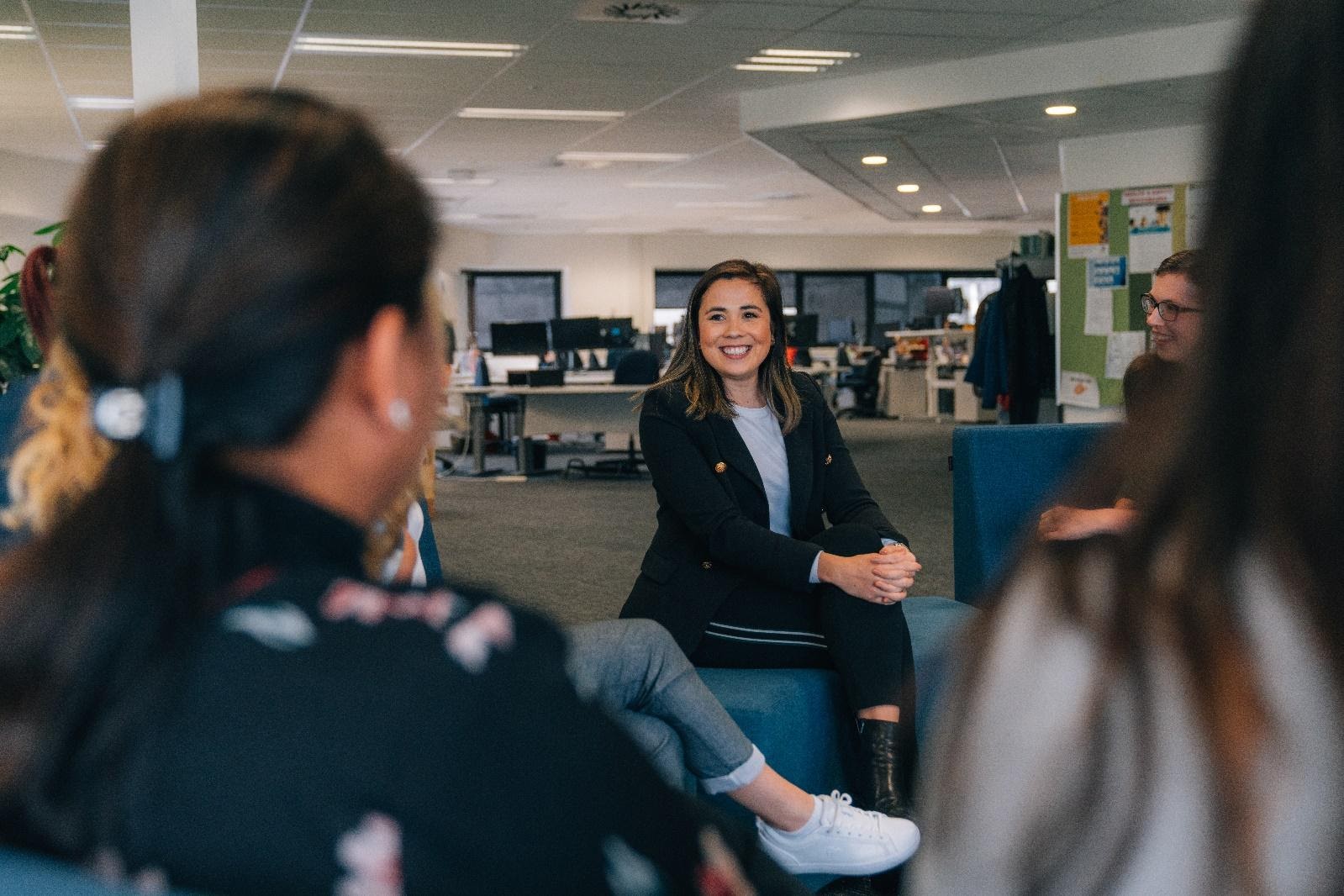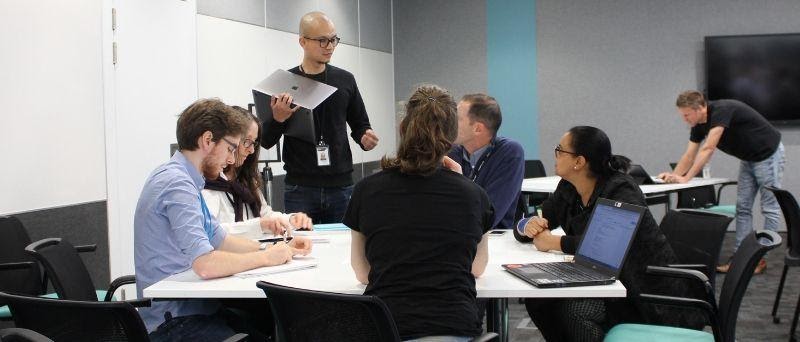 Datacom's culture relies on your fresh thinking to bring new ways of changing the world using technology. We look for focused graduates who are collaborative, innovative and driven by their passion – most importantly we want you to have fun!
With this in mind we support our graduates to be their best, most authentic selves at work by focusing on 4 key pillars of support. 
Community: Ensuring you are connected with your peers, leadership and international counter parts in NZ.
Growth: Access to a clear career path. We are a meritocracy so believe in progression based on your performance not strict timelines and process. 
Development: We have a huge array of both technical and professional training, including certifications and bootcamps to help you build your core skills and progress towards specialization.
Impact: Datacom strongly believes in providing opportunities for you to contribute in a meaningful way. Whether that is within your team, volunteering or supporting an internal program like our Pride network.
Internships & Clerkships
Datacom
---
Datacom Australia is still a relatively new employer of Graduates but are extremely excited to be supporting many university IBL and WIL programs nationally.
Application Process
Datacom
---
Datacom Australia's graduate recruitment process is designed to be fast, informative, and easy to navigate all while ensuring you have a high touch candidate experience. 
Apply via our website
Minimum requirement check: You must have AU/NZ Citizenship or Australian Permanent Residency.
One-way Video Interview: It's only 2 questions. Remember to just be yourself!
Recruitment Connect: This informal conversation will help you better understand the role we have in mind for you as providing you a platform to stand out and showcase your cand-do attitude, motivation and drive.
Assessment Day: This interactive day is more then case studies and games, it's about getting to know our team and making sure Datacom is right for you. 
Offer! (Fingers crossed!)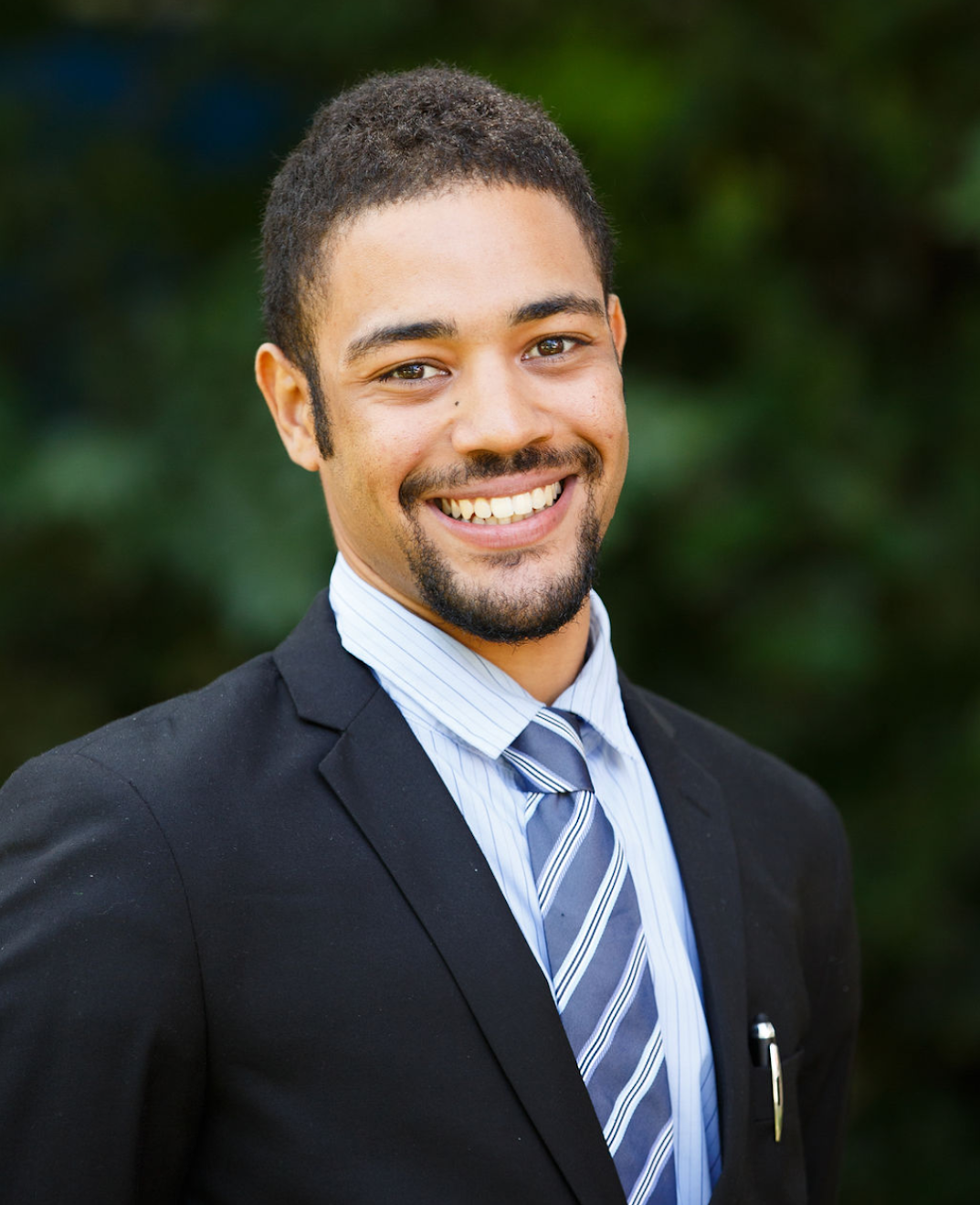 Introducing Rodney Coulits, Associate Developer at Datacom
What do you do?
My job enables me to be part of Australasia's largest homegrown technology company. Datacom works closely with leading technology partners that span a wide range of applications. 
As someone who has always been passionate about technology my job as an Associate Developer at Datacom gives me so much exposure to these technologies as well as tremendous support to learn and grow in an amazing team.
Each day is so different but typically involves: 
Working on multiple projects
Closing the gap between people and technology through DevOps
Leveraging cloud technologies such as Microsoft Azure or Amazon Web Services (AWS)
Writing code in various programming languages to automate processes or develop new features 
Designing continuous integration/continuous delivery (CI/CD) pipelines and infrastructure
Designing processes, documentation, presentations and reports while always adopting a best practice approach.
Communicating and collaborating with my teams.
My role is super exciting because while  it typically focuses on software development, I've been able to grow in DevOps Engineering, which puts me right in the centre between both Development and Operation aspects of technology projects. This involves me in awesome projects such as government and healthcare.
What's your background?
I grew up on the Central Coast, New South Wales. For a long time, I lived in fairly rough areas considered to be low socioeconomic areas. 
The saying goes, "school isn't for everyone" and for me that was the case. I'd gone as far as Year 10. At the time, it felt more natural to excel in sports than it did in the overall academics of school education.
During that time, I didn't have the same interests, nor the same outlook on education that I do now. I was a sport enthusiast who played rugby union and won numerous cross-country marathons. I guess that's where I put my focus because It felt good to be recognised for something that I was good at and enjoyed. 
I did have a passion outside of sport — for technology and science. My family and friends will tell you I was there go-to for their tech needs. I'd built computers from eight years old and started programming around 10. I enjoyed doing the odd job for family and friends, feeling the same sense of achievement I got from sports and from being able to help people, problem solving and creating solutions. It formed a purpose I'd later pursue. 
Could someone with a different background do your job?
Absolutely, in fact I encourage it. Information and technology is so very diverse and traditional approaches to joining the industry have changed so much in the last few years. 
As an example, even though I have a passion for tech, I had no qualifications or previous jobs with anything remotely similar to what I do now. Employers in the industry have opened their arms to people just like us. They want to train us to succeed, and all we need is to be optimistic and have an eagerness to learn and grow. There are countless opportunities within the field and with an entire world crying out for tech professionals, you can take your skills anywhere.
What's the coolest thing about your job?
I really enjoy being creative and being innovative. . I get to be a part of something bigger than day-to-day tasks by being involved with so many awesome projects. As an example, one of the projects I work on is in the healthcare industry and it literally plays a role in saving people's lives. Things like this make my job beyond satisfying and rewarding, I love it.
What are the limitations of your job?
My job has a lot of moving pieces and one way to put it is "Never get too comfortable". You can't expect to follow a schedule, you need to be quick to adapt to so much change and in some cases work additional hours. There is a lot of responsibility with little consistency in terms of just learning one system or process, because you might go to work the next day and everything has changed or a team member has left but someone has to pick up those responsibilities. Not one person is doing the exact same job as another, each and every individual has unique responsibilities so you can't always share the workload.
Pieces of advice for yourself when you were a student...
Don't be shy. Get involved. Be a people person! Even if you work better on your own – great work comes from people not a person. The days of Siloed work are over. The future is in collaboration.
Ask questions, don't feel bad and never feel like a burden for asking questions.
Start a LinkedIn profile early on and keep it updated using it actively. You'll be surprised by the connections you make throughout your learning and careers as well as awesome opportunities to attend events.
---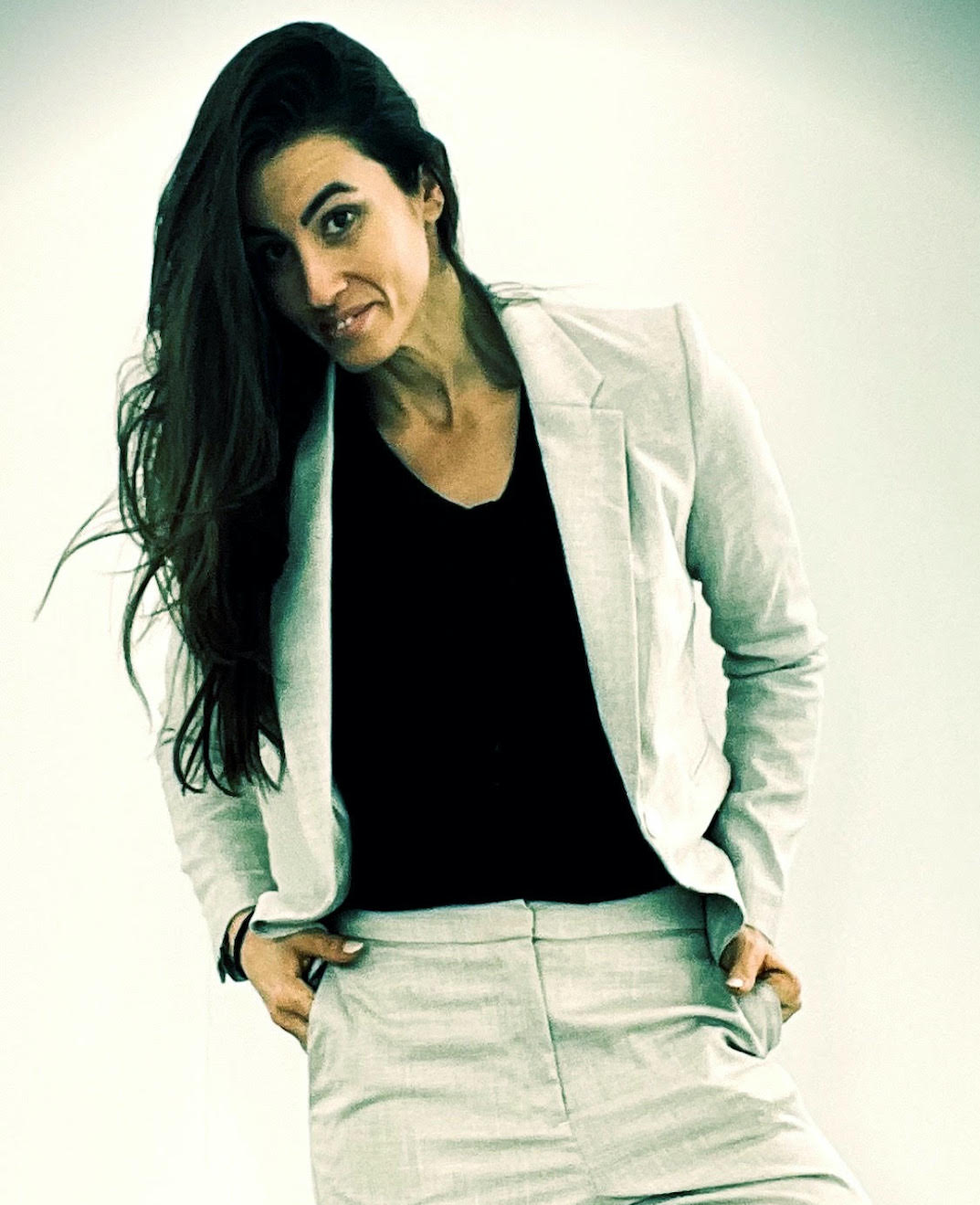 People of Datacom
Rafa Sgaraglia Manna
Brisbane, Account Director, Customer Success
5/8/2021
Datacom's Account Director Rafa Manna discusses her incredible career in Technology which spans nearly 20 years and covers multiple industries as well as sharing her top tips for success.
The daughter of Professors Rafa identified early on that she wanted her future career to be analytical and preferred working with numbers. This was the start of her passion for Technology.
'Growing up in Brazil, which was densely populated and highly competitive, I knew I had to work hard to succeed'
Rafa began her studies in Telecommunications Engineering. She was keen to start applying her skills and as fate would have it an intern opportunity arose in Infrastructure Solutions as opposed to Engineering, which began her career in Tech!
After her internship Rafa accepted a grad role with an Oil and Gas company in their Research Department. She was responsible for everything in their Datacentre. After a few years Rafa made the move from Rio to San Paulo and took a role at a large Bank during a merger, an incredibly challenging role 'I was working 16-18 hour days, I always say I aged 10 years in that 1!'. Despite the challenges this role offered Rafa extensive learning and development. She broadened her skills in Performance, Management, Capacity planning and Change management while being responsible for everything that was running on top of the IBM Servers and Operational systems like the Data warehouse, Business Intelligence, Transformation tools, Databases and Storage. This was a huge and demanding role but one that offered rewarding growth.
After some time Rafa knew she wanted a new direction, so spent her nights studying to complete her MBA in People Management and Leadership. This led her on a new path in Tech Service Lab as an Opportunity account lead. After several years Rafa decided to apply for her PR in Australia.
While in Australia Rafa continued her career with one of the global organisations, she had already extensive experience with as an Account Manager. Then fortunately for Datacom, felt she wanted more. Rafa soon started her new journey with Datacom. This role has meant Rafa can deliver for her clients in a more holistic way. She gets to work closely with Delivery, Project and Technical managers to ensure the best for her clients.
All in all, Rafa's career has been one of transformation, continued learning and a genuine passion for Technology. 'You have to be passionate. Technology gives you a platform to reach people and change lives. You must stay interested. For a successful career you have to want to read, learn and surround yourself with new trends and innovation. When you keep your brain active and engaged it keeps you young!'
A Day in the Life
Datacom
---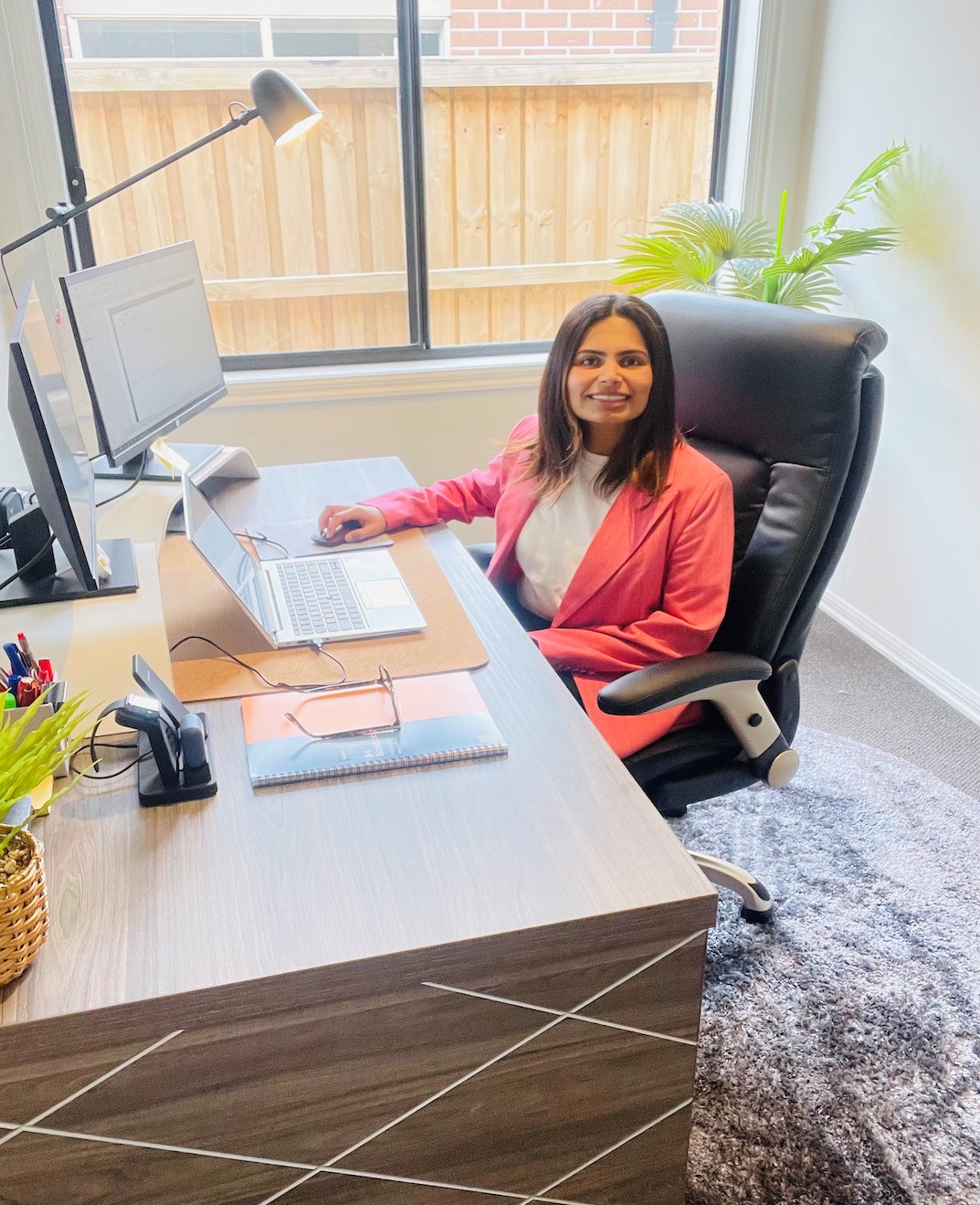 Your Name: Madhvi Laxman
Your Job Title: D365 Functional consultant
Bachelors in Science, Major -Information Science, Minor – Management (Nov 2013)
6.00 AM
Thanks to finally having a chance to meet some colleagues at the office today as part of a team activity and break our normal routine. Woke up, start the rush of getting ready for work and catch the train after a while.
8.30 AM
Busy day ahead. Just before the 9am meeting managed to sneak in a morning coffee from my favourite city coffee shop before heading to the office. Have my desk tidied up, ready to complete a few pending emails before the team activity.
9.00 AM
Time for the team activity, meeting everyone face to face after a while, lots of chit chat and just at 9.15am (thanks to our facilitator for being generous enough for some additional time) we finally start. Team values activity has been a great way to understand our companies' values and how we would apply them on a our day to day basis. I check the clock and perfect timing, its 10.30am, just on time for my project stand up.
10.30 AM
I join the call and it is a catch-up call for our interstate project work that I am currently working for. Just finished the call and there we go, that's time for a second coffee round with some colleagues.
11.00 AM
Time for some focus work, grabbed a quite spot around the office and started working on the same interstate project to complete some business process flows that are due for review by the end of the week. As part of the current discovery phase,we are engaged to drive the workshops, document & refine business requirements, perform a fit gap analysis and solutioning a future state for the project. It is quite a big project and a good opportunity to see how their business will transform as part of this engagement.
1.15PM
Oh great, Its lunch time, work mates looking for options for lunch and as per our usual we chose the nearby food court, walking distance and has a great variety of options for lunch and some snacks. We head out to get lunch from one of our 'usual' places.
2PM
Just on time for my next teams meeting, to review the business process flows with a colleague. This is more of an iterative process and I need collaborate with the internal team members(who is also based interstate) to discuss multiple integration points, and solutioning options before discussing this further with our Solution Architects.
3.30PM
Finished our review and just before my 4pm call with the Architects, decided to get some fresh air and go around the block with a colleague.
4PM
Back to the office, and ready for the call with the Solution architects, luckily had a meeting room booked in for some team discussion and collaborate further about the same project. A full day of workshops tomorrow, so had to close off the flows by EOD.
5.30PM
Time to pack up and catch the train back home.
7PM
Back home, cooked some dinner and went for a short walk around the house. Time to relax thereafter, and be ready for a full day of workshop tomorrow 😊
Employees at Datacom have access to a range of benefits including;
Datacare: Our Employee Assistance Program enables our people and their immediate family to access confidential coaching and support services with qualified professionals.
Health & Lifestyle: Everything from discounted gym memberships to flu shots, health assessments and discounted insurances.
Finance & Super: These benefits include banking offers, superannuation packages, and financial support schemes.
Discounts galore: Employees have access to a range from special offers and discounts from Car purchasing and travel to Tech equipment.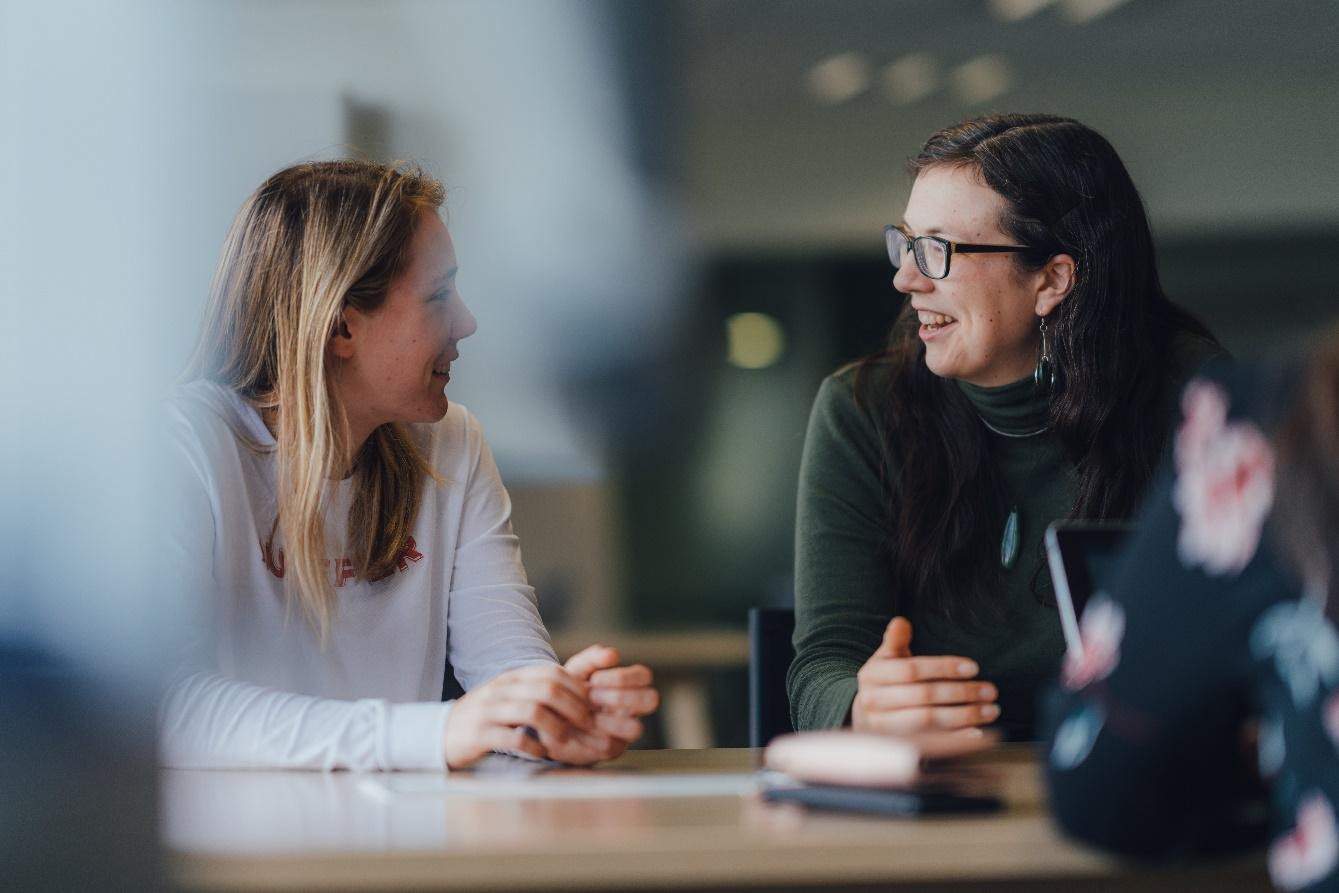 Diversity & Inclusion

Datacom
---
The Better Together Program supports Datacom's Diversity and Inclusion activities with the aim that everyone who interacts with Datacom feels a sense of belonging and connectedness.
Our internal Inclusion & Diversity communities bring our diverse teams together.
LGBTIQ+

Datacom
---
We want Datacom to be an inclusive and welcoming workplace for everyone. We recently launched our new set of values, which includes "It's the people" and "Courage to act". Pride at Datacom is about showing respect in the workplace and creating an environment that means we can all bring our best selves to work. It takes courage to create change in our society.
At Datacom, we're committed to following through and ensuring our workplace matches our inclusive values.
Our Pride Network help celebrate our internal initiatives, including our LGBTQI+ inclusion training, updated guidelines around inclusive dress codes and parental leave, and our support for team members with transgender and gender-diverse experiences.
We're also working to become more visible in the broader community. We had a great time at Auckland's Big Gay Out in February, where we offered space to recharge and chill out while celebrating with the local community, and we'd like to extend that throughout the year.
Recently, we had 13 delegates from our Datacom Connect team attend the Equality Project's Better Together 2021 national LGBTIQ+ conference in Adelaide. It was a fantastic opportunity to empower new rainbow leaders in our own community, as they participated in discussions with a focus on how Datacom can work to create a more inclusive workplace and create cultural change.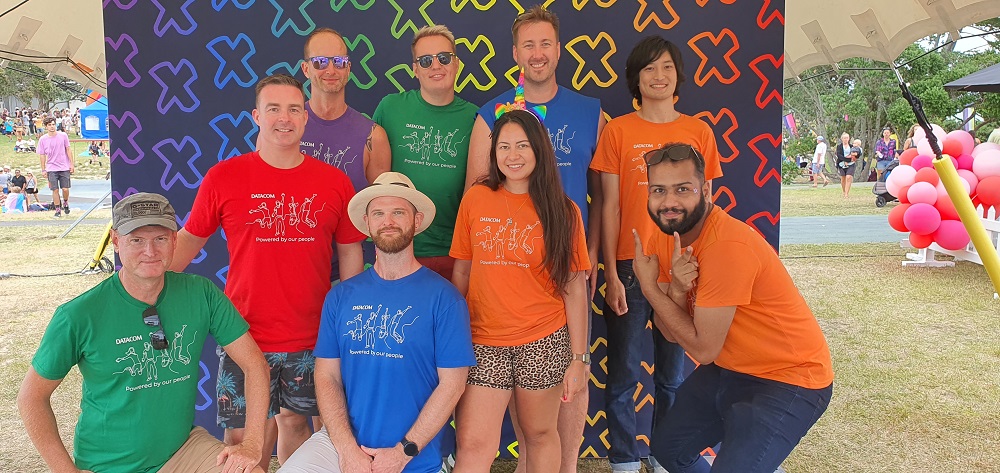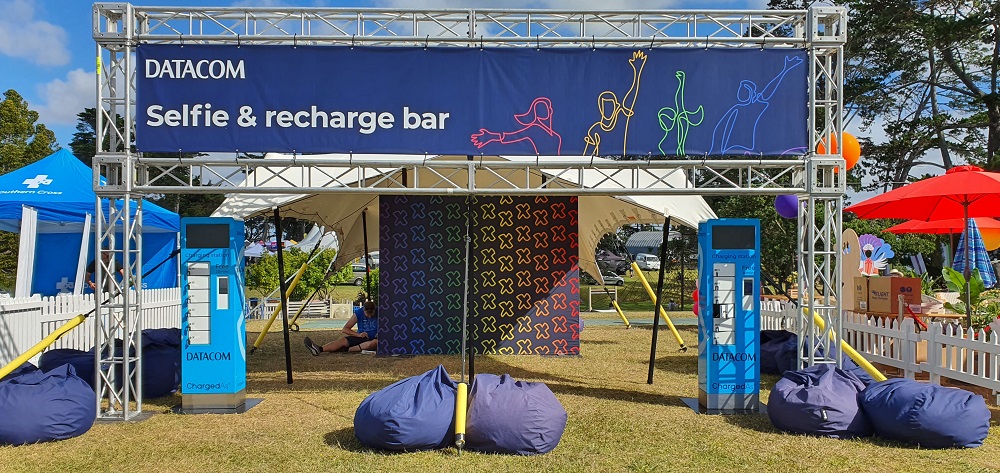 Disability Support

Datacom
---
At Datacom we strongly believe that having a disability and/or access need is not a limitation for any of our people to growing meaningful work and life experiences through their careers at Datacom. Our internal (Dis)ability network aims to bring people together and champion equality.
We also offer all employees access to our Employee Assistance Program, which enables our people and their immediate family to access confidential coaching and support services with qualified professionals. 
As well as ensuring our people have every opportunity to perform and be their best self we also provide critical guidance and support for our clients.
When the Queenslanders with Disability Network (QDN) needed to offer accessible systems for its members, Datacom offered leading software to future-proof the organisation.

The Queenslanders with Disability Network's (QDN) motto is 'nothing about us, without us'. The not-for-profit organisation's aim is to empower people with disabilities, along with their friends and family members, to have a say on the issues that affect their lives. To be able to do this, it's essential QDN's systems are accessible for all members to have their say.
QDN is an advocacy group that supports those with disabilities living in Queensland, Australia. Its work includes managing an emerging leaders programme, peer support groups, and a member hub. QDN also assists in making policy submissions, advocacy, and consultations.
Previously, the organisation's membership application process had been manual and paper-based, and quite inaccessible for much of its membership. It also had a legacy operating system, which was out of date and unable to offer the visibility, nor the speed required, to best serve members.
For accessibility reasons, it was essential to keep the paper-based member application system in place. However, the organisation needed to be upgraded to an efficient digital process as well. The legacy systems required a complete overhaul to improve efficiency and to future-proof the organisation as it develops and grows.
Datacom migrated QDN's system to Microsoft Dynamics 365. We also leveraged Microsoft's 'nonprofit accelerator', which is tailor-made for not-for-profit organisations. Using the accelerator reduced the time it took to roll out the updates. It also enabled a 50 per cent reduction in production costs and reduced ongoing licensing costs. There's also no longer a need for on-site technicians, developers, or physical storage costs.
QDN's new software experience provides better visibility across the organisation and gives users access to Microsoft Office 365 features and integrations. It can now better track and serve its membership in more meaningful ways.
Increased security is a key advantage of the upgraded system. Now that QDN's software and hardware are hosted in a cloud-based system, it's protected by a stringent security protocol, with essential data stored in high-security data centres. Data can only be accessed by the people who need to see it.
"Our legacy, paper-based system was in great need of an upgrade. Datacom's efforts have not only driven us forward in efficiency and [our] ways of working, but the visibility tools allow us to better serve the people who matter most: our members. It's also future-proofed us and allows significant flexibility for future updates to our process," says Michelle Moss, director of policy and strategic engagement, Queenslanders with Disability Network.
The overhaul of QDN's systems and processes has not only lightened the admin load for its staff, it's increased support for members. QDN's membership application process is now accessible both digitally and in paper form. Further, its up-to-date systems allow the organisation to be more effective, efficient, and impactful, allowing the organisation to offer the best possible outcome for its members.
When the Queenslanders with Disability Network (QDN) needed to offer accessible systems for its members, Datacom offered leading software to future-proof the organisation.
Gender Equality

Datacom
---
Datacom's Strive programme aims to create more opportunities for aspiring businesswomen. Datacom's chief financial officer, Rachel Walsh, hopes it will also inspire future female leaders in tech. She often gets accused of not looking like an accountant, but, for the past three years or so, Rachel Walsh has been Datacom's chief financial officer.
"I started out at PwC, but, when my boys came along, I took up part-time work helping small businesses do their accounts. I thought corporate life was done but they invited me back in and I got stuck in."
Being able to get back into corporate life after having a family is something Rachel doesn't take for granted, and neither, she says, should the tech sector.
"Having a strong maternity or parental leave policy is essential if we're to attract women into a sector, whether it's finance or IT. Women of a certain age and at a certain point in their career will be looking to have children and will want to know they can come back and resume their career afterwards."
Datacom's current review of its policies in this regard is essential if we're to attract the right talent, says Rachel.
"We're very much on a journey and our reputation as an employer will play a large part in the next phase of the company's life."
Being able to attract talent is a passion of Rachel's and she takes every opportunity to encourage women into corporate life.
"There is a juggle, a certain expectation that you can manage all the aspects of life, family, children, work, and everything else. Whether it's women putting that expectation on ourselves or society or whatever, I don't know, but it's important to me that we consider the whole person, that we bring our most authentic selves to work and not put on a façade for the office."
Rachel didn't have a specific mentor while she was coming up through the ranks ("I had a number of people who mentored and coached me and I'm very grateful to them," she adds) but is a firm believer in the power of coaching and supporting to ensure the next generation of leaders come through the doors.
"I do believe we're missing out on a whole section of the workforce if we don't support those women because they're the ones we want to be there to be our leaders of the future."
The tech sector, in general, has been quite poor at attracting women into its ranks, says Rachel, and that has to change or we'll never get on top of the skills shortage.
"How do you make it more attractive? How do we sell the end game, the lifestyle rather than the 'It's a boring job in tech'?"
Part of Rachel's role involves supporting the Strive programme, which has been developed within the finance function (including risk, strategy and business intelligence), as well as the property and procurement function.
"It's one of the things I'm most proud of in that it's by the finance team for the finance team."
The programme has four pillars that focus on supporting staff.
"They're community, wellbeing, social, and opportunities for growth. At each location, we've set up an ambassador who can support our teams and link back into the Strive committee."
The different pillars are designed to support all the facets of a staff member's life, including career building.
"They're hooked into CAANZ (Chartered Accountants Australia and New Zealand) and CPA Australia to help people get the qualifications to advance through the profession."
While it's early days for Strive, Rachel has high hopes the programme's philosophies can be expanded to other areas of the business in the coming years.
"Our centralised wider finance function is a relatively new team. We'd had really high attrition and turnover and I wanted to grow a culture of excellence and opportunity."
Alongside formal programmes, Rachel would also like to see a clear framework for careers that includes more graduate programmes, staff education, and training opportunities, as well as maternity and paternal leave, mentoring, and a clear career framework mapped out.
"This is part of our DNA, part of the Datacom way that we have always valued. I'd like to see that expand out to become a core platform for the Datacom people."
For Rachel, Datacom is heading in the right direction.
"We've been quite fragmented in the past but we're coming together. I'd like to see more of that. It's a good place to work. We've got lots of good challenges and the chance to work with lots of great people, including women and men from all backgrounds."

First Nations

Datacom
---
Datacom acknowledges the Traditional Custodians of the Lands where we conduct our business and recognise their continuing connection to land, water and community. We pay respect to their elders – past, present and emerging and acknowledge their spiritual connection to country.
Creating an inclusive, safe and culturally aware workplace is a continued commitment for Datacom.
We are very close to launching our RAP, setting out our commitments to the reconciliation movement. We're also extremely excited to be decorating some of our workspaces with Indigenous art and proudly celebrate NAIDOC week with partnerships like Dreamtime Art who help facilitated discussion with Dreamtime Art (understanding cultural activities and protocols.