Department of Agriculture, Water and the Environment Graduate Programs & Internships
Our purpose
Caring for our country, and our planet, has never been more front of mind. At the Department of Agriculture, Water and the Environment our work ensures the future of our country's environment, ecosystems and agricultural industries are bright.
We're working on the frontlines, defending our borders from biosecurity threats, behind the scenes developing our agricultural industries and collaborating with business to grow our natural export industries, all while prot…
View more Department of Agriculture, Water and the Environment has no active opportunities at the moment.
See who's currently hiring with our Job Search!
Search for jobs
Our purpose
Caring for our country, and our planet, has never been more front of mind. At the Department of Agriculture, Water and the Environment our work ensures the future of our country's environment, ecosystems and agricultural industries are bright.
We're working on the frontlines, defending our borders from biosecurity threats, behind the scenes developing our agricultural industries and collaborating with business to grow our natural export industries, all while protecting our unique and valuable environmental assets. Just like our nation, our work is diverse. From scientific research in Antarctica, to supporting our fishing and forestry sectors, managing our water resources, or maintaining our national parks - a career with us puts you at the centre of our country's future.
We know our best assets are our people, which is why we prioritise your career development through exposure to multiple subject streams, flexible working arrangements and mentoring opportunities.
Who we're looking for
We're looking for graduates from a wide range of disciplines, including agricultural and environmental sciences, policy and government, international relations, veterinarians, legal studies, finance, resource economics, and communications. Our graduates have varying skill sets and are passionate about the work our department delivers. We're also recruiting through the Australian Government Graduate Program streams, for graduates with skills in human resources, digital data, Science, Technology Engineering, and Mathematics (STEM)and economics.
Positions are also available from this process with some of our portfolio agencies - the Australian Fisheries Management Authority and the Australian Pesticides and Veterinary Medicines Authority.
The Graduate Development Program is a 12-month program designed to give graduates various opportunities and foundations to develop their skills, knowledge, and understanding of the work of the department and wider Australian Public Service (APS). The Program operates in six streams including Generalist, Veterinarian, Finance Legal, Human Resources and ABARES (Australian Bureau of Agricultural and Resource Economics and Sciences).
You will be supported by a dedicated Entry Programs team, and will have access to diversity and inclusion networks, past graduates (buddies), and whole of government grad networks to help build your career in the APS.
If offered a graduate role you will enter at the APS 3 classification. Upon successful completion of all components of the program, graduate capabilities will be assessed to determine suitability to advance to the APS 4.3 or APS 5 classification.
Additionally, we are a participating agency in the Human Resources, Data and Digital Australian Government Graduate Program streams. We are also recruiting for a range of disciplines through the Indigenous Graduate Pathway.
Applying to one of these streams means you only have to go through the application and selection process once to be considered for a range of Australian Government agenciesWe may also use applications to fill graduate positions in our other agencies, including Australian Fisheries Management Authority (AFMA). This recruitment may also be used to fill roles for other portfolio agencies.
Applications open Friday, 9 March 2021.
Recruitment process
Our selection process for the Graduate Development Program will include:
a written application
video/text-based interview
Panel interview and work sample assessment
reference and pre-employment integrity checks
Reasonable adjustments
If you need any equipment or assistance to participate in our selection process, please tell us in the application form.
If you have any questions you can contact the Graduate Recruitment Support Team on 1800 242 560 or [email protected]
Affirmative Measures
Each year, a number of Aboriginal and Torres Strait Islander people and people with a disability join our Graduate Development Program.
In our recruitment process, we apply:
Affirmative Measure - Indigenous
Affirmative Measure - Disability
Security clearance and medical examination
Before we offer you a position, you will have to undergo an Australian Federal Police (AFP) police records check.
If you are cleared, you must also undertake:
a security clearance to the Negative Vetting Level 1, which involves a series of assessments and background checks conducted by AGSVA
a medical examination by our external health provider, to determine if you are medically fit to undertake the position (this will include a Q fever vaccination)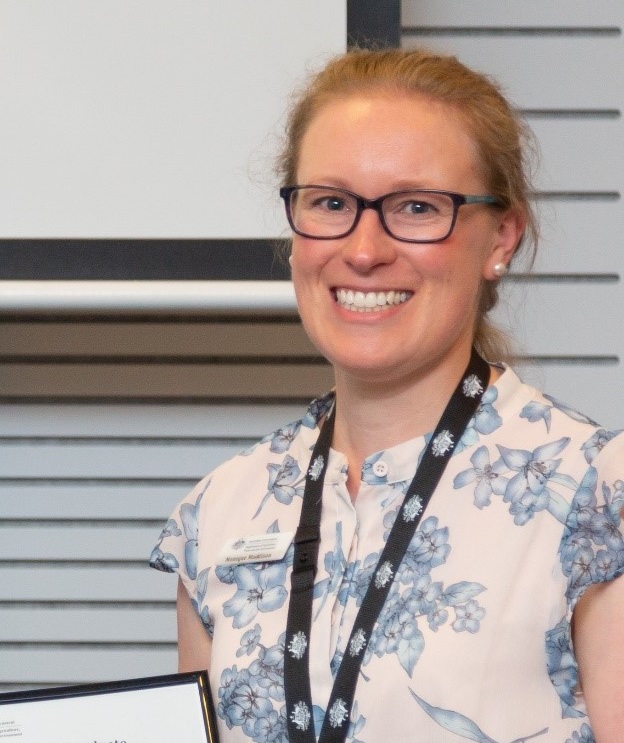 Monique Maddison – 2020 Graduate
I studied Veterinary Science at the University of Melbourne and spent over a decade working in private veterinary practice around Australia. My dream to become a veterinarian began at the age of 5 and I aspired to help the world one animal and family at a time. I was at a stage in my career where I was seeking skill diversification and was inspired to apply for the graduate program after seeing an article in the Australia Veterinary Journal about the work of government vets. 
As a graduate at DAWE, I had the privileged opportunity to experience multiple work areas within the department and build a greater understanding of the diverse work of the federal government. I undertook three rotations in the areas of biosecurity research and innovation, agricultural policy regarding animal products produced in Australia, and offshore animal disease surveillance to ensure Australia's animal health biosecurity. I was welcomed, supported and encouraged by all of my supervisors and teams, and was provided with guidance and training to assist in my transition into a very different work environment to what I was accustomed.
I am excited to now be on a new career path where I can help the world by contributing to the health of all of Australia's animals and all families' way of life. I would recommend the graduate program at the Department of Agriculture, Water and the Environment, the possibilities are endless.
---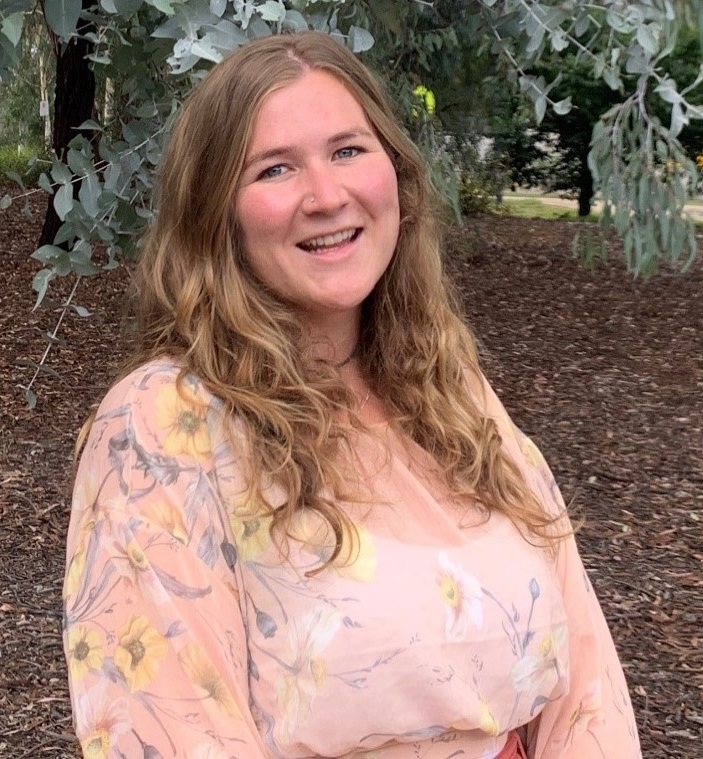 Cassie Price – 2020 Graduate
I studied a Bachelor of Science at the University of Melbourne and went on to do a Masters of Biosciences. My research investigated innovative conservation management techniques for the Mainland Eastern Barred Bandicoot. I have worked at conservation and research reserves in Australia and overseas, and have been involved in a range of projects including pest and weed control, population monitoring, unique breeding programs of threatened species, and even a stint as a primate and exotic carnivore keeper!
The opportunity to apply for the Graduate Program came at a time when I was looking for change. I was curious to experience environmental work at the Federal level but never expected to make it into the program, I didn't think I fit the mould. However, I soon found out there wasn't a mould to fit into. The other graduates in the cohort come from all walks of life and I have found that my unique background and experience has helped me to get the most out of the program. 
My first rotation saw me thrown in the deep end with the Wildlife Bushfire Recovery Taskforce. While it was challenging, I will be forever grateful to have contributed to such important and dynamic work. I worked for Parks Australia, where I investigated new ways to distribute resources efficiently and equitably across the Commonwealth managed National Parks, and also had a chance to work in Environmental Biosecurity. Everyone I have worked with has been so supportive and patient as I learned the ropes and I was always made to feel part of the team.
The transition from Ballarat to Canberra was certainly made easier doing it as part of a graduate cohort. With most of us moving interstate for the graduate program and trying to find our feet in a new world (and a pandemic), we quickly became each other's support network and I know I've made some lifelong friends that I am so grateful for.
Outside of work I get back to my roots by hiking, camping and exploring the incredible natural assets in the ACT and surrounding NSW. There is plenty to do in Canberra. I joined a social sports league, attend weekly trivia and volunteer my time at Riding for the Disabled and a grief support organisation. I have thrived personally and professionally since joining the Department and have developed skills and confidence I never thought possible. Canberra was the change I needed and I'm so glad I took the plunge. 
---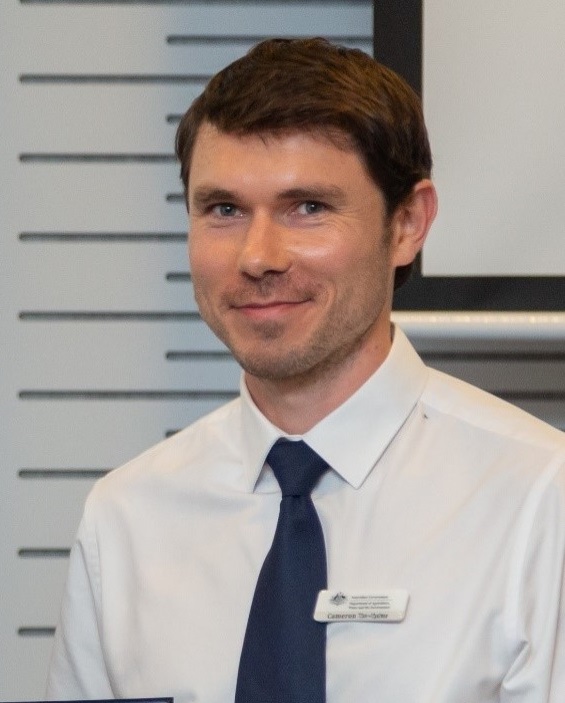 Cameron Van Lane – 2020 Graduate
Having grown up in Sydney, it wasn't until a stint of travelling and working on farms that I was inspired to pursue a career in agriculture. I joined the department's graduate program in 2020, having completed an honours degree in science and an internship at the CSIRO.
Being a graduate in the department is a fantastic experience. You get an insight into the amazingly diverse areas in which the department operates, and get to contribute to meaningful work. You also complete various learning and development activities to better understand the role of the public service, and have regular contact with senior executives in the department.
During the graduate program I worked across three very different and interesting areas. In plant biosecurity I was helping to improve Australia's diagnostic systems, keeping Australia safe from invasive pests and diseases. I then spent time navigating the complexities of Murray-Darling Basin policy while in Water Division. And my final rotation in Trade, Market Access and International Division had me working on bilateral relations with India and other south Asian countries. A big highlight was helping to organise a major annual meeting between Australian and Indian officials. Colleagues have also been very welcoming and supportive throughout my time in the department.
Given how large and diverse the department is, no matter your interests and experience there's likely an area to pique your interest. And for those outside the capital, Canberra offers a great lifestyle; access to nature, the snow and the south coast. Plus, an easy commute to work and good food.
---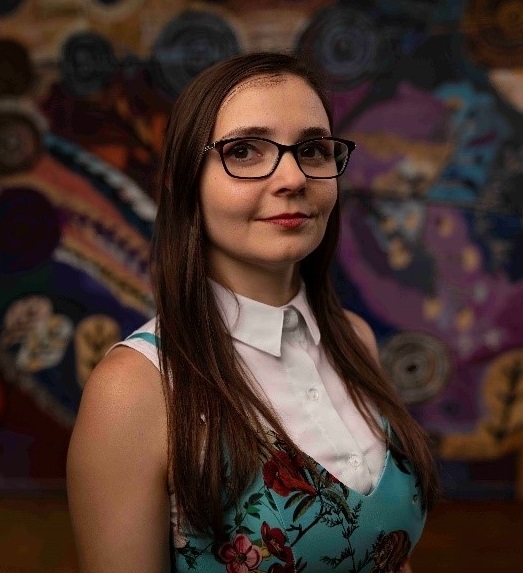 Alinta Barlow - 2020 Graduate
I am a proud Ngunnawal woman who grew up in Canberra. I moved to Newcastle to study my Bachelor of Music with a major in Vocal Performance, which I completed in 2015 and decided to return to Canberra to be with family and friends. During this time I was interested in working in a government setting similar to some of my family members, and in 2018 I was lucky enough to meet some of the amazing people within the former Department of Agriculture when I was performing at their NAIDOC week opening event.
In 2020 I was accepted into my graduate year at the Department of Agriculture, Water and the Environment. For my first rotation I was placed in the Corporate & Business Services Division. I gained exposure to committees, minute taking and other important policy implementation functions of the department. Not long into my first rotation the COVID-19 pandemic began and I was faced with many changes. 
Working from home was a new experience for me, as someone who thrives on social interaction in the workplace, this meant that adjustments to work style had to be made. I was seconded to Services Australia for some of this time where I was able to work with other graduates from other departments, this experience helped shape my desire to work in a people support setting, and for my next rotation I was lucky enough to work in the department's People Division.
One tip I would give to anyone who is looking at joining the graduate program is to be open to change. There may be difficult times of change ahead but there is almost always going to be an exciting outcome, especially with the endless amounts of support graduates have access to.
Diversity and inclusion as a key component of our Core 4 values and behaviours.  By demonstrating our commitment to diversity and inclusion it allows us to understand, embrace and respect the different perspectives each of us bring to the workplace whilst enabling staff to contribute to the success of the organisation. To drive diversity and inclusion within the department, we developed, in consultation with staff, an Inclusion Strategy and established seven staff-led diversity networks.
Each network is formed through voluntary groups of employees working together to reflect the diversity in our workplace and help guide our interactions with each other. The networks contribute to the implementation of practical initiatives, raise awareness through days of significance and events, and contribute to training and education events aimed at promoting a better understanding of the diverse cultures and background that we have in our workforce. The seven networks cover Aboriginal and Torres Strait Islander employees, cultural and linguistically diverse, sexual orientation, gender equity, care and ability, and mental health awareness.
Each of these networks are driven by a Champion who will advocate for and support organisational change in line with the values that each network represents. 
We (the department) support all employees and the diversity each of us bring to the workplace; including those who identify as Lesbian, Gay, Bisexual, Trans, Intersex or Queer (LGBTIQ). We value the unique experiences our LGBTIQ employees bring to their place of work.
We recognise the individual challenges these employees face and aim to create an inclusive workplace where everyone can bring their authentic self to work.
Our Inclusion Strategy 2019-2021 contains an LGBTIQ Action Plan. The action plan details how we will:
Create a culture where all employees feel safe and included, irrespective of their sexual orientation, gender identity or intersex status
Ensure our employees are free to be their authentic self, without the need to guard their conversations due to fear of bias, labels or discrimination.
We are a member of Pride in Diversity, a national not-for-profit employer support program for LGBTIQ workplace inclusion. Through this partnership we participate in the Australian Workplace Equality Index and have access to training and development opportunities and materials and advice on policies and programs for LGBTIQ employees. In 2020 the department was awarded GOLD status for participating in the Australian Workplace Equality Index (AWEI), the national benchmark on LGBTIQ inclusion.
LGBTIQ+ Pride Network
The LGBTIQ+ Pride network aims to increase awareness and create a workplace that openly values and supports lesbian, gay, bisexual, transgender, intersex and queer (LGBTIQ+) employees by building relationships, sharing experiences, educating people and discussing relevant issues.
2020 LGBTIQ+ Flagship Event
The Department supported "Wear It Purple Day" on 28 August 2020 as its flagship LGBTIQ+ event of 2020. Wear it Purple Day supports the LGBTIQ+ community and organizational support and participation returns significant capital importance for the Department. 
Wear it Purple Day strives to foster supportive, safe, empowering and inclusive environments for rainbow young people. It is a day to celebrate the spirit of LGBTIQ+ youth and come together as a whole community – LGBTIQ+ pals and allies – to support them.
The department aims to be an inclusive workplace with a diverse workforce. We work hard to attract, recruit and retain people with disability.
Encouraging diversity in the workplace helps to better reflect the diversity of the Australian community—meaning our policies, programs and services can better serve our diverse stakeholders. 
We support all employees with disability by being a gold member of the Australian Network on Disability (AND). AND is a not-for-profit organisation that helps its members and clients to become more confident and better prepared to welcome people with disability as employees, customers and suppliers.
The department runs a number of programs which support and encourage people with disability to take part in the workforce. These programs include:
the Reach Program
the Stepping Into Program.
The department also participates in the RecruitAbility Scheme, which encourages employment of people with disability in the Australian Public Service (APS) and can advertise roles using the Disability Affirmative Measures.
Care and Ability Network
The Care and Ability Network (CAN) objectives are to meet, network, and discuss disability matters relevant to employees with disability and caring responsibilities.
We celebrate a number of disability events in the department including International Day for People with Disability, Mental Health Week and RU OK Day.
We (the department) are committed to embedding gender equality into our culture. Gender equality means considering, valuing and favouring the different behaviour, aspirations and needs of all genders equally.
The Inclusion Strategy 2019-2021 outlines how we will foster inclusion in the workplace. The strategy contains a Gender Equity Action Plan. The Action Plan shows how we will:
Commit to a gender-inclusive and equitable workplace, and remove practices that hinder this goal, and
Create a culture that encourages and enables all employees to thrive, regardless of gender.
Gender Equity Network
The Gender Equity Network (GEN) provides an opportunity for members to meet, discuss and address issues in the workplace that advance gender equality in the department.
Aboriginal & Torres Straight Islanders
The department values the cultural diversity, different perspectives, and connection to country that Aboriginal and Torres Strait Islander staff bring to our workplace. We (the department) are committed to increasing the representation of Aboriginal and Torres Strait Islander peoples in the department and in the APS. We demonstrate our commitment to the improvement of social and economic outcomes for Aboriginal and Torres Strait Islander people by providing exciting employment and development opportunities in a range of fields and locations.
We support the recruitment, development, retention, and career progression of Aboriginal and Torres Strait Islander people by participating in various employment programs, including the:
Indigenous Australian Government Development Program
Indigenous Apprenticeship Program
Australian Government Indigenous Graduate Recruitment Program
Aboriginal and Torres Strait Islander Graduate Development Program stream
Sir Roland Wilson Indigenous scholarships; and 
Pat Turner Scholarship.
Indigenous Staff Network (ISN)
The ISNs main role is to provide peer support, coaching, mentoring and career guidance in a culturally safe environment to Aboriginal and Torres Strait Islander staff. The ISN also plays a consultancy role where they will provide feedback and comments on all departmental and broader APS strategies/policies and guidelines that may impact or effect our Aboriginal and Torres Strait Islander staff.
Aboriginal and Torres Strait Islander Employee and Ally Network (ATSIEAN)
The primary focus of the Aboriginal and Torres Strait Islander Employee and Ally Network (ATSIEAN) is to provide a means for Aboriginal and Torres Strait Islander employees and allies from across the department, to discuss matters of interest, share experiences and provide support to colleagues.
The ATSIEAN assists the department in setting the direction for Aboriginal and Torres Strait Islander related matters including cultural capability projects and commenting on strategies and programs such as the departments Reconciliation Action Plan and the Commonwealth Aboriginal and Torres Strait Islander Workforce Strategy 2020-24.