Department of Industry, Science, Energy and Resources Graduate Programs & Internships
The Department of Industry, Science, Energy and Resources drives economic growth and job creation for all Australians. We boost Australia's competitiveness and facilitate economic transformation by backing business, science, innovation and investment. We also deliver policies and programs to reduce emissions, increase renewable energy uptake and help Australia adapt to the changing climate. Our effort relies on building strong relationships between businesses, entrepreneurs, employees…
View more Department of Industry, Science, Energy and Resources has no active opportunities at the moment.
See who's currently hiring with our Job Search!
Search for jobs
The Department of Industry, Science, Energy and Resources drives economic growth and job creation for all Australians. We boost Australia's competitiveness and facilitate economic transformation by backing business, science, innovation and investment. We also deliver policies and programs to reduce emissions, increase renewable energy uptake and help Australia adapt to the changing climate. Our effort relies on building strong relationships between businesses, entrepreneurs, employees, the science community, government, regulators and international partners.
We are committed to a workplace culture that values the unique experiences, knowledge and abilities of people. We create inclusive environments that enable diverse thought to flourish and drive innovation and creativity. Inclusion plays an important throughout the department and all people are respected inclusive of cultural background, religion, gender, disability status, sexual orientation, age and socio-economic standing.
Some of the work we do includes:
Questacon
Australia's National Science and Technology Centre and is a division of the department. It develops and presents world class interactive science learning experiences through its exhibitions and programs.
The Australian Space Agency
The Australian Space Agency commenced operations on 1 July 2018 and is responsible for:
setting national policy and strategy for the civil space sector
leading international space engagement
supporting the growth of Australia's space industry
Science, Technology, Engineering and Math Capability (STEM)
Increasing STEM capability is a core component of the government's science agenda. The global economy is changing which means new industries are emerging and new skills are required for workers at all levels. We are also committed to improving participation of women working in STEM professions.
Energy and Climate Change
Our Energy and Climate Change Divisions are responsible for delivering the government's climate change policy and supports energy innovation such as hydrogen, offshore wind and electrical vehicles. We support the reliable, affordable and secure operations of Australia's Energy Markets.
Corporate and Digital
Corporate and Digital Division provides a range of essential services and facilities to the Department and its Ministers, to support the delivery of departmental programs and objectives.
Business Services
AusIndustry – Support for Business Division delivers a range of industry and innovation programs. It also provides the core delivery mechanisms for the Single Business Service including governance, program design and best practice business.gov.au, the Contact Centre and AusIndustry State, Territory and Regional network.
Strategic Policy
The Strategic Policy Division supports the Government's industry policy and competitiveness agenda by bringing together a portfolio view on key policy agendas of Government. We provide advice to the Minister and Government on industry and innovation, portfolio regulation reform, trade and international, digital economy, energy, competition, business taxation and finance, and the future of work agenda.
Economic Advice
The Analysis and Insights Division shapes industry policy and supports the Australian Government by providing rigorous, strategic and compelling analysis on industry, innovation, resources and energy policy. The division's role is two-fold: it provides economic analysis and advice to support our Ministers and the department and it contributes to an informed public dialogue on economic matters under the banner of the Office of the Chief Economist.
Program benefits
Our program gives you an opportunity to build on and use the skills you have gained during university through work that benefits Australians.
It offers:
a structured 12-month training and development program
2 work placements to experience diverse roles and responsibilities across the department
starting salary of $67,094 plus 15.4% superannuation
advancement to APS 5 (current salary of $77,913 plus 15.4% superannuation) once you successfully complete the program
an optional 6-month career transition support after the program with tailored professional development activities
Program format
Our 12-month program provides on-the-job learning, formal training and networking opportunities.
We understand and appreciate that diverse experiences, backgrounds and insights help us deliver to the public and government. You can contribute your unique skills by applying for all or any of our program streams.
Generalist stream
We accept all disciplines of study. Our graduates come from a range of backgrounds, including economics, arts, commerce, public policy and administration, law and international relations.
STEM stream
The APS is looking for graduates with qualifications in science, technology, engineering and mathematics (STEM). Our department is leading the APS Graduate STEM stream, enabling you to apply for STEM graduate roles with us as well as other agencies in 2021.
Graduates in this stream will have the opportunity to work across multiple STEM fields such as:
women in STEM
international and national space negotiations and agreements
earth observations
robotics
neuromorphic engineering
chemical and biological analysis
electro technology
STEM graduates can also participate in APS networking events.
Professional services streams
We are also looking for graduates with an academic background in:
ICT
finance
law
communications/marketing
Graduates in these streams undertake work placements in their area of expertise.
*This year, the department is one of many Australian Public Service (APS) agencies participating in the new APS Human Resource (HR) Graduate Development program.
If you have HR qualifications and are interested in a career in HR with the APS, you could be one of the first to benefit from this program. As an HR professional in the APS, you'll manage our most important asset – our people – while also playing a crucial role in shaping the future of the APS.
If you are interested in an HR graduate position, visit the dedicated APS HR Graduate Development website for more information and to apply.
Activities
During our program you will experience:
the opportunity to collaborate with other graduates on a major project tackling real-life policy issues
soft and technical skills training and on-the-job learning throughout the program
In addition, we'll provide you with:
relocation assistance if you're moving to Canberra
a buddy to help you transition to Canberra and the workplace
an extensive induction program so you can hit the ground running
a dedicated team who is here for you throughout the recruitment process and program
Eligibility
To apply, you must:
be an Australian citizen
have completed a minimum 3 year undergraduate degree within the last 5 years
be able to obtain and maintain a baseline security clearance
If your degree is from an overseas university, the National Office of Overseas Skill Recognition must recognise the qualification.
If you are applying for one of the professional service streams, you should hold a formal qualification in the relevant area.
Application process
Online applications are open between 6 April and 6 May 2020.
From there, the process may include:
a written pitch that shows your interest in working with us
an assessment centre with a group based activity, written task, and presentation
referee checks
an additional short phone or video interview for those applying through specialist streams
HR graduates can apply through the APS HR Graduate Development Program website.
Connect with us
Contact us
Read what our graduates have to say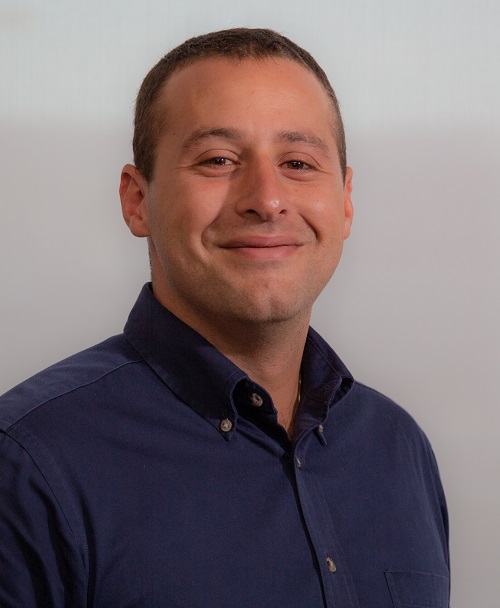 Reuben – 2019 Graduate
1. Why were you inspired to join the Department of Industry, Science, Energy and Resources?
The opportunity, the support the program offered and the significance of working for a Federal Agency.
2. What motivates you to come to work each day?
I work in remediation policy. We look after the rehabilitation of uranium mines in the Northern Territory. It's a big, complex issue in terms of environmental management and social repair. I'm motivated to come to work each day because I believe this isn't something that will just fix itself.
3. What opportunities were you exposed to during your rotations?
I've worked in corporate services – seeing the huge amount of support organisations need to function, a science agency – learning how important the partnership between governments and science organisations is and remediation policy – which I described above as being something that is national priority.
4. How did you find your transition into the department and how were you supported during the process?
Being a graduate, I was given a lot of support – both professionally and emotionally. The transition was made comfortable by the level of support I was given. Introductory courses to government, economics, policy, program and ethics were all delivered to me as part of the program. It gave me a platform to learn the basics of being a public servant.
5. What have you enjoyed most during your time in the program?
I've enjoyed getting to know different facets of the department, understanding the work we do and why it's important – how it affects Australians like my friends and family. It gives me drive and a sense of purpose.
6. If there was a piece of advice or something you wish you knew before joining the program, what would it be?
No one expects you to know everything when you first start. In fact, acting like you do will ensure you don't learn much at all. But, even if someone had told me that before I started, I probably wouldn't have taken it on board. Something you learn for yourself.
---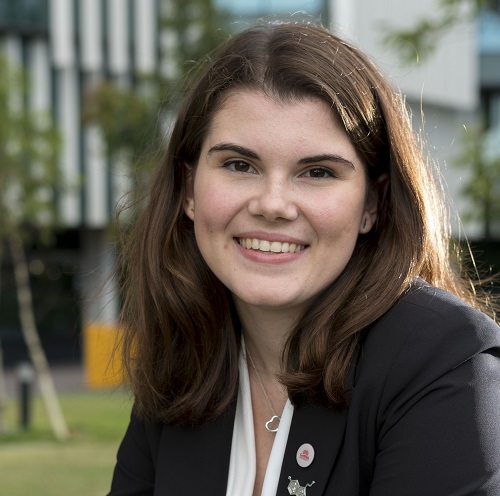 Jamie – 2017 Graduate
1. Why were you inspired to join the Department of Industry, Science, Energy and Resources?
After studying economics in university I knew I wanted to work in an area where I could use my skills to make an impact. Working in the department gives me access to policy and programs that reach businesses and the science community directly so I know that what I do every day at work is making a difference.
2. What motivates you to come to work each day?
I come to work each day inspired by the amazing people I work with! Everyone wants to help you to do your best and will give you the tools and support to do that. There is also a strong sense of inclusion. Our diverse backgrounds and life experience help us make better policy and programs, and you will be treated with respect when you come to work each day.
3. What opportunities were you exposed to during your rotations?
I worked across more policy areas in my time as a graduate than I thought existed within the department. From publishing economic analysis in the Office of the Chief Economist, leading consultation on major changes to intellectual property legislation in IP Australia, and sitting in an Innovation and Science Australia board meeting with the Chief Scientist — I had busy and rewarding rotations.
4. How did you find your transition into the department and how were you supported during the process?
My transition to the department was easy. Coming from a small business with only eight other people to a department with 2,400 people it was quite daunting just to try to remember everyone's names. Starting in a graduate program gave me a smaller network to connect with and settle into life in Canberra.
5. What have you enjoyed most during your time in the program?
My favourite part of the program has been the time that senior executives and managers take to get to know graduates and the value they place on our contribution to the department.
6. If there was a piece of advice or something you wish you knew before joining the program, what would it be?
There are no stupid questions — almost everyone was a graduate once so they are always happy to help you do the best job you can.
---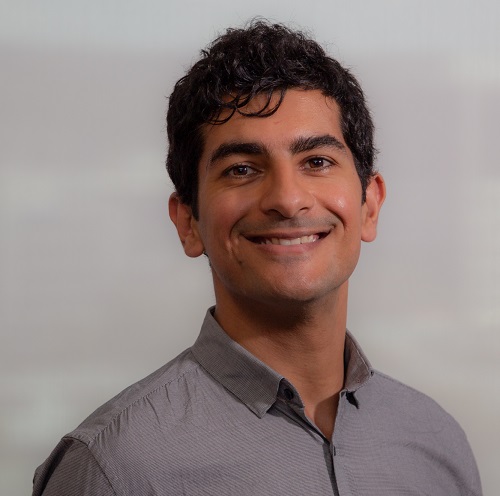 Alex – 2019 Graduate
1. Why were you inspired to join the Department of Industry, Science, Energy and Resources?
I'm a bit of a futurist at heart… and the department is the closest thing Australia has to a federal Department of Science Fiction.
At the time I applied, the department had policymaking roles spanning topics such as AI, advanced manufacturing, international science, defence industry and astronomy, and encompassed agencies like the National Measurement Institute, Questacon, CSIRO and Geoscience Australia, as well as the offices of the Chief Scientist and Square Kilometre Array (amongst many other interesting places). When asked during my interview how I'd manage a Mars-bound evacuation of Earth on the eve of an existential cosmic threat, I knew this was the department for me.
2. What motivates you to come to work each day?
Even as a graduate, my work feels purposeful and important. Every day I'm helping to improve Australia's scientific and industrial future as part of a much larger endeavour — not beholden to the profit margins of a private company or labouring away in some microcosmic laboratory, but working on behalf of the Australian people and the nation itself.
Not only is the department full of incredibly friendly and capable people, its workplace mentality — extending all the way up through its leadership — is both fun and productive, with a positive reputation even amongst APS agencies. The department runs everything from social club events, to almost every kind of sport there is.
3. What opportunities were you exposed to during your rotations?
My first, starry-eyed rotation was within the Australian Space Agency's national engagement team, which was a pretty stellar experience all-round — in addition to research, briefings and authoring key documents, I even got to draw upon my biomedical background in unexpected ways by working in areas such as space medicine, and fly to Sydney to assist with the AYAA's Aerospace Futures event.
My second rotation took place within the Office of the Chief Scientist, where I got to contribute to research, reports, briefings and assist with occasional papers, lead an AI-related project, disseminate advice to the public on a variety of cool scientific topics — everything from renewable energy projects, to climate change, to geoengineering — and of course meet Australia's Chief Scientist Dr. Alan Finkel (and ask him random questions after-hours).
My third and current rotation is with the Centre for Defence Industry Capability, which is giving me some hands-on experience with Australia's defence industry. The team is great, and open-minded to new ideas; upon joining, one of my primary directives was 'to find better ways of doing things'.
4. How did you find your transition into the department and how were you supported during the process?
I was the only member of my cohort from Perth, so it was a slight trek. At the time though I was incredulous at how accommodating the department was. They then hosted a number of social events to welcome us all in, and the training kicked off from there.
5. What have you enjoyed most during your time in the program?
Feeling passionate about my work.
6. If there was a piece of advice or something you wish you knew before joining the program, what would it be?
Even amongst government graduate programs, DISER's is one of the best. Relocation can seem daunting, and potentially a deal-breaker, but at this point in time I firmly believe I made the right choice (and the department's relocation assistance helps a lot).
Our Commitment to Culture and Inclusion

Diversity and inclusion is part of the way we work and how we do business. Our targeted programs and initiatives provide a supportive, flexible and respectful work environment. These include employment programs targeted at inclusion and employee networks that celebrate diversity.
We support inclusion through:
We are launching our first Accessibility Action Plan as part of our formal commitment to elevate access and inclusion across our workforce. Inclusion, respect and diversity is at the heart of our values to encourage an environment where people with a range of abilities can thrive and do their best.
Our employee diversity networks support the department's efforts to ensure an inclusive and respectful workplace where all staff can contribute and reach their highest potential.
Disability and Wellness Network
Indigenous Employee Network
Women's Network
Pride Network
Cultural and Linguistic Diversity Network
Flexible Working Network
Embracing and celebrating our diversity goes beyond just one day but acknowledging significant days of importance is one of the ways we value the experiences and identities of our employees. Initiatives to communicate and celebrate International Day of People with Disability, NAIDOC and Wear It Purple Day make up just some of many days of significance we acknowledge. To ensure our employees are supported with what they need to do their job well, workplace adjustments are made where required to enable all employees to bring their full selves and best selves to work every day.
Aboriginal and Torres Strait Islander Support

The department's reconciliation vision supports a workforce with opportunities and career pathways for Aboriginal and Torres Strait Islander peoples where they feel empowered, ensuring that the department and broader community can benefit from the knowledge and experience of Australia's First Peoples.
We are committed to employment measures that are inclusive and represent the diversity of the Australian community by bringing to bear the knowledge and expertise of Aboriginal and Torres Strait Islander peoples in our policy work and program delivery. To do this we need Aboriginal and Torres Strait Islander staff across all levels and areas of the department.
We support Aboriginal and Torres Strait Islander employees through our:
Indigenous Employee Network (IEN) which promotes culturally safe and inclusive workplaces, policies and programs while providing Aboriginal and Torres Strait Islander employees are supportive network to foster their careers
Inclusion Strategy (2017-2020) which aims to create a supportive, flexible and inclusive workplace for all staff
Innovate Reconciliation Action Plan (RAP) that has a target of 2.5 per cent Aboriginal and Torres Strait Islander employee representation over the next two years
Indigenous Champion who plays a vital role ensuring Aboriginal and Torres Strait Islander employees are supported while undertaking their career at the department.