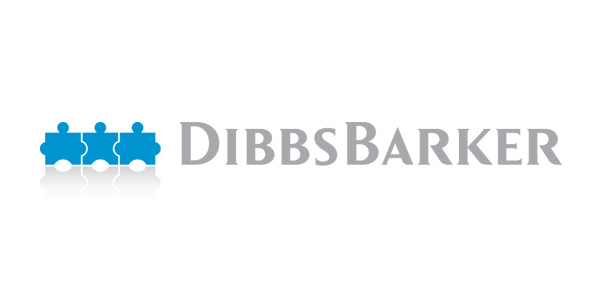 DibbsBarker Graduate Programs and Jobs
DibbsBarker is an Australian east-coast commercial law firm with over 200 partners and staff. The firm is made up of a diverse group of people who are united by talent, excellence, innovative thinking and commercially driven client outcomes.
DibbsBarker currently has 0 opportunities.
Select the following options:
DibbsBarker is an Australian commercial law firm known for its strategic focus on key industry areas – Financial Services, Insurance, Life Sciences & Healthcare and Real Estate & Construction.
DibbsBarker has more than 200 partners and staff located along the east coast of Australia. We are committed to developing and nurturing strong relationships with our clients, to whom we are able to offer a full suite of services in the following areas:
Cross-border and international clients
While based on the east coast of Australia, DibbsBarker regularly advises on matters and transactions across the country and around the world, from IP and commercial work in Asia, to product liability cases in the USA, to insurance work in the UK. We also handle extensive volumes of inbound work, particularly from Europe-based companies via our European Desk. We offer inbound clients a wide range of assistance, contacts and insight, including a comprehensive Guide to doing business in Australia.
DibbsBarker is the only Australian-based member of the Business Counsel, Inc. (BCI), a network of law firms spanning North America, Europe, the Middle East, Asia and the Caribbean. The core focus of the network is to provide high quality legal services to the business community. BCI member firms each maintain complete autonomy, provide professional services on an individual basis and are not restricted in referring, handling or accepting cases, or in joining other professional organisations.
Why Join Our Team
DibbsBarker
---
As a top 20 Australian law firm DibbsBarker represents innovative, commercial legal solutions; quality services delivered by professional, experienced people working with industry leaders who demand the best.
DibbsBarker in brief
DibbsBarker is a major Australian legal group with over 200 legal and professional staff dedicated to meeting diverse client needs from our three Australian offices in Brisbane, Melbourne and Sydney. Industry specialisation in the areas of Financial Services, Insurance, Life Sciences & Healthcare and Real Estate & Construction also means that we like to get beneath the surface of what makes our clients tick.
It may interest you to know we have existed for over 100 years and have had a few changes of name over that time. Name changes aside, our core values have stayed the same: a high level commitment to our clients and people; and a determination to deliver the best possible service. To achieve this DibbsBarker people have attitude, that is, the right attitude - professional, commercial and responsive, possess a sense of humour and team spirit, act true to themselves and think innovatively. Our clients enjoy working with us (yes, they've told us) and more importantly we enjoy working with them. The pride we take in our work returns excellent results for our clients and also is self-rewarding.
Our way of life
It's very satisfying to work with clients we enjoy and can add value to their business through our knowledge and expertise. That's why we encourage our clients to meet all of our people working on their behalf. It's also valuable that DibbsBarker people enjoy working with each other. The results of our 2016 Opinion Survey showed 98% of respondents agreed with the statement "I enjoy working with my colleagues" and 99% agreed that DibbsBarker is a "good place to work".
These impressive results are a credit to the firm's friendly and supportive work environment which fosters equal opportunity and a strong sense of professionalism.
We don't take the view that everyone is the same and will progress through a process at the same rate or have the same goals. Rigid, structured environments are not what we're about; we think they limit innovation and individuality. When you have the room to be yourself we believe you have the scope to approach problems with a fresh perspective and be a contributing valuable member of our team. That's why our improvement programs are designed with your career development, learning and personal wellbeing in mind.
DibbsBarker people are approachable and enthusiastic participants in the business of the firm, who thrive on challenge and enjoy pursuing excellence. We also enjoy sharing - our inspiration and the celebration of our successes.
Can you see yourself working here?
Well-Being Matters
DibbsBarker
---
DibbsBarker believes a balanced workplace where you can both enjoy your work and aspire to excellence in your dealings with clients and colleagues is the best kind there is.
Our partners and staff are encouraged to have outside interests and priorities and DibbsBarker aims to provide the necessary time for these. This doesn't mean that we don't work hard or put in extra effort and hours when required. It's all about balance.
When you are physically and mentally at your best, you are well placed to do your best work. Achieving the right balance is not about rhetoric, just action. DibbsBarker offers this broad range of initiatives to support your wellbeing and for you to take the necessary positive steps:
salary sacrificing
superannuation advice
employee assistance program
flu vaccinations
massages
pilates classes
boxercise classes
health insurance discounts.
You can also take care of yourself through our personal development programs – chosen to focus on you as an individual and your interaction with people inside and outside of the firm. This is a taste of some of the topics you'll experience:
Confident communication
Communicating with influence
Courageous conversations
How to stay well at work
Using your mind to manage your brain
How to stay well at work
How to build and grow your practice
Women of influence
Working effectively with support staff
Your Career & Development
DibbsBarker
---
Our Culture
Our culture is repeatedly named as a highlight by those who work here and a key drawcard for those seeking to join us. We're known in the legal market for cultivating a workplace where legal excellence is balanced with a healthy dose of fun. Where our people truly want to hang out. Where they'll relish their work but have freedom to enjoy the non-work side of life too.
Your Career & Development
We are passionate about true professionalism. To us it means the commitment to constant personal improvement and dedication to giving the best advice and service to our clients.
What we require from you is your passion for excellence.
That's why we regard it a high priority to create an environment where you can achieve your professional and personal best at DibbsBarker.
What we ask of you is to take control of your career. In turn DibbsBarker will support you every step of the way with opportunities and challenges such as:
DibbSMART professional development program
DibbsLEAD leadership development for high potential senior associates and for Partners
a host of learning programs delivered by reputable facilitators
mentoring relationships
ongoing feedback
challenging work opportunities and experiences
business development skills
legal and technical skills development
personal development courses.
Learning & development
Lifelong learning is encouraged via DibbSMART, DibbsBarker's unique professional development program which goes beyond the traditional concepts of learning and development. It's an umbrella for the professional development opportunities currently offered to, and those being created for, our people, and encompasses:
Continuing Legal Education (CLE)
external programs (seminars and conferences)
further education (i.e. postgraduate study)
induction
mentoring
on the job training
secondments
technology training
interstate exchanges.
Our learning and development opportunities are regularly reviewed and enhanced to ensure they continue to meet your ongoing developmental needs. Learning should also be enjoyable. We favour learning opportunities that are innovative, effective, relevant and fun.
Through the DibbSMART program we aim to:
increase the capacity and job satisfaction of our people
prepare and assess staff members for promotion opportunities
deliver exceptional client results
reinforce our values and culture
frame our performance management, reward and promotion systems
share knowledge
create extraordinary teams, and
enable our people to form professional and social networks within the firm.
Career development
Career development means always striving to be the best you can be no matter at what stage you are in your career.
No one person is the same in their development so we offer a broad range of career development opportunities and support for our people at various stages of their careers. To do this we measure performance in four areas – people, client, practice, and building the firm.
We understand that at times the choices available to you can seem overwhelming. DibbsBarker has developed career frameworks which are tied to your performance to help you navigate the many options. The better you understand the implications of your career decisions the more confident you can be when making them.
You take charge of where you're going. We support you every step of the way.