DLA Piper Graduate Programs & Internships
DLA Piper is a global business law firm based in the Americas, EMEA and the Asia Pacific. We help clients succeed through innovative and pragmatic legal solutions. Leading businesses across the world trust us with their most complex matters and rely on our seamless cross-border prowess and sector knowledge. Wherever you are, and whatever your challenge, we speak your language.
In everything we do connected with our People, our Clients and our Communities, we live by four values: Be Su…
View more
Complete our online application form and upload a copy of your CV. This should showcase your achievements and experiences. You will then be asked to complete a response to a commercial awareness question. We don't require you to submit a cover letter.
These are not reviewed.
If your initial application is successful, you will be invited to complete an online assessment.
If successful, you will be invited to a 1:1 Partner interview in our offices DLA Piper has no active opportunities at the moment.
See who's currently hiring with our Job Search!
Search for jobs
Complete our online application form and upload a copy of your CV. This should showcase your achievements and experiences. You will then be asked to complete a response to a commercial awareness question. We don't require you to submit a cover letter.
These are not reviewed.
If your initial application is successful, you will be invited to complete an online assessment.
If successful, you will be invited to a 1:1 Partner interview in our offices
As a firm, we never standstill. We think nimbly and seize opportunities. We're ambitious and are never afraid to innovate. So if you possess these qualities too, there could be a bright future for you at DLA Piper.
A clerkship will be your first experience of DLA Piper. On a clerkship, you'll experience what life is really like at DLA Piper. What's more, you'll also be considered for a place in our graduate programme.
The graduate programme will see you rotating between different practice areas and rapidly acquiring the skills to be a successful lawyer.
During your graduate programme have an opportunity to engage in dynamic work across a range of sectors. Working alongside experienced lawyers, you'll develop your commercial acumen as well as your legal expertise. You'll also be encouraged to do pro bono and community work; not only because it's the right thing to do, but because it will develop your skills in leadership, teamwork and communication.
Diversity and inclusion are an everyday part of who we are and what we do.
We're a global firm with diverse clients and we know our clients expect us to represent the communities in which we work and value our advice on both local and global markets. Diversity isn't just about visible differences, it's the unique blend of talents, experiences and perspectives that make you who you are and we pride ourselves on having a culture and environment where everyone is valued for being themselves.
Wherever you are from, wherever you join and however long you stay, by joining our firm, you join our family. DLA is striving to achieve a culture where everyone's voice is heard and counts and where everyone can be themselves.
To support in achieving an inclusive culture. DLA has a number of people networks. These networks are internal communities with an interest or focus on a particular topic and are open to everyone.
These are:
Law (Gender Balance)
IRIS (LGBT+)
Mosaic: (Cultural Heritage & Ethnicity)
PACT (Family & Carers)
LGBTIQ+

Iris
The Iris network is the voice, contact point, and support mechanism for LGBT+ people and their allies at DLA Piper. The network engages the firm's colleagues, clients, and communities on LGBT+ issues, working closely with external partners such as Pride In Diversity in Australia. In addition to providing support to its members, Iris serves as a forum and advisory body, and supports projects that promote justice for the wider LGBTI community - here in Australia and internationally. Our Australian Iris network works closely with the International Iris Steering Committee. We are proud of our achievements to date, but we recognise the ongoing work required to continue to do better and to champion similar change across our industry. 
Iris Represents
Iris Represents is the pro bono wing of our LGBT+ network, pushing for fair legal representation and an end to discrimination for LGBT+ communities worldwide. 
During your graduate programme, you'll experience three x six-month rotations throughout our eight different practice groups, giving you breadth in your knowledge of the law as well as the practical skills that will stay with you for your entire career.
At DLA Piper, we know that the connections you make as you build your network will stay with you for the rest of your career. At the start of your graduate programme, you will participate in a National Graduate Induction, which brings together our graduates from all 4 offices in Australia to take part in a fun, engaging and experiential learning programme. The Graduate Induction takes place in Sydney where we bring together our National graduate cohort and is an inspirational and memorable week filled with business leaders, engaging team building activities and the networking opportunity of a lifetime. We're committed to giving our graduates an industry leading start to their careers..
By the end of your graduate programme, you will emerge with a clearer understanding of where your talent and interests lie. The experience you'll have gained – and the networks you'll have nurtured – will provide a strong foundation for your future career at DLA Piper.
Gender Equality

The aim of LAW is to support gender balance at all levels by strengthening the influence, leadership, and voice of women within our firm to effect change. The experience that our people, our clients, and our communities have should be of a gender-balanced firm that lives its values. We aim for our people to be proud of our firm, and to work with our clients to make business better.
Aboriginal & Torres Strait Islanders

Reconciliation Action Plan - known as RAP committee - is a committee focused on educating and engaging our staff and celebrating Indigenous cultures within our own workplace. Our vision for reconciliation is to create an inclusive workplace where Aboriginal and Torres Strait Islander people are welcome and supported, and where their cultures are celebrated and woven into the daily life of our firm.
Our paid summer clerkship is designed to give you insight into what DLA Piper is really like.
Our programme starts with an induction. This induction provides an advanced introduction to the legal sector and the firms practice groups. It also builds your professional skills and workplace capability. Throughout the induction there will be opportunities to hear from and network with senior members of the firm.
Once you are inducted you'll have the opportunity to complete work placements in our different practice groups. You'll be given real responsibilities. Whether you're attending a court hearing, contributing to a client meeting or assisting a large corporate transaction, you'll have plenty of opportunities to reach your potential.
This year we will be recruiting clerks into all of our Australian offices, as follows:
Brisbane
Perth
Melbourne
Sydney
At the end of the clerkship, participants are assessed for a graduate position.
Application dates for our clerkship programme differ by state. Please refer to the opportunities available section for more information.
Disability Support

Enabled is our international ability people network, supporting anyone affected by a disability, neurodiversity, or physical or mental well-being issue, and breaking down barriers to ability inclusion in the workplace. Whether personally impacted or through knowing colleagues, friends, or family who are affected, most of our people have been touched in some way by a disability, and we believe our business should reflect this.
At DLA Piper we are committed to providing more of our people with the opportunity to experience a global secondment. Secondments provide a number of benefits to our clients, our business and of course to our people. Secondments are a critical element of our strategic agenda and are often based upon business needs. We offer a range of secondment opportunities through formal programmes, that are both short term and long term. We launched "The New Deal" in 2022 which has 4 different global secondment programmes our employees can participate in.
Our aim is to prioritise opportunities for our lawyers at the 1 – 3 year level to have an international experience as we understand that living and working in a new location and experiencing a new culture provides fantastic personal and career opportunities.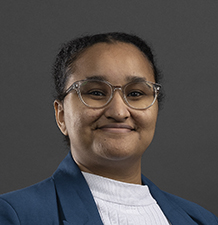 Everyone at DLA Piper has the opportunity to make an impact and shape their career by exploring their unique interests, whilst being meaningfully supported and challenged along the way. 
What was your journey to DLA Piper? 
After I left high school, I took a gap year to start my own small business providing ethically sourced clothing. The experience was incredibly rewarding! I had the opportunity to design clothes, build relationships with fabric providers in Africa and South Asia and I had the freedom to work independently. Once I began my Bachelor of Laws degree, I realised that while…
View more

What was your journey to DLA Piper? 
I studied a Bachelor of Civil Engineering and a Bachelor of Laws and started my career in the engineering space while I was studying. In my first role, I worked for the state government and was involved in land use planning and development and traffic and transport engineering. After two years, I moved to an engineering consultancy where I had the opportunity to work across both a structural engineering team and the legal team. Whilst I did love the spreadsheets, site visits and hard-hats, I developed a stronger interest in a legal career in the projects and infrastructure space as I enjoyed the intersectionality it provided betw…
View more
Aimee studied a Bachelor of Laws & Arts at the University of Queensland, graduated in 2019 and is now a Solicitor in the Litigation & Regulatory team at DLA Piper based in Brisbane. 
6.45 am 
I wake up and turn on a podcast, usually an episode of Shameless and listen as the hosts take a deep dive into a scandalous moment in pop culture history. While listening, I jump in the shower, get dressed, grab something to eat and get out the door. The great advantage of living in sunny Brisbane means I can lean into my summer wardrobe more often than not. 
7:30 am 
I'm out the door and on my commute. Brisbane is well connected and I'm able to jump on a bus or train to get to work within 30 or 40 minutes depending on traffic. I would have one of the longer commutes of my grad cohort but I find the time goes quickly. Once I've consumed my dose of low brow content for the day, I flip through the AFR and ABC headlines while waiting for my stop. 
8:30 am 
By about 8:30 am, I walk into the office and say hello to the team in L & R. We have an open plan office so it's nice to check in with the team across the sectionals as they arrive for the day. Then I am on a mission for coffee. I usually do a quick run to the office kitchen where there is always cold brew in the fridge.
I've typically start my day the same way. I log in to my computer, load my emails and review any client emails that have come in overnight. After I've gone through my emails, I look at my calendar and to do list and make a plan of the things I want to action today. I love the feeling of an empty inbox so I make sure to file everything as it comes in.
I also go through all of the updates and firm news which has come in from around Australia and overseas. We get all kinds of opportunities to be involved with pro bono initiatives and social groups within the firm. Last year, I assisted a client of the ZigZag clinic – a not-for-profit organisation that provides services for young women who have experienced sexual assault – make an application to Victims Assist. Now I'm on the lookout for a new pro bono project and am hoping to pick up something relating to international humanitarian law as this is an area I am interested in. 
9:00 am 
My coffee has kicked in and I'm ready to get started. I am currently working on a piece of litigation which is going to trial later this year in the Victorian Federal Court. Today, I go through my notes from a call with the partner leading the matter and draft a letter to the other side regarding gaps in the discovery that has been provided. But rest assured my involvement in this matters extend well beyond discovery. As part of the core team of lawyers working on the matter I have been involved in fact investigation and research on novel areas of law, preparation of lay and expert witness statements, preparation for case management conferences, and the list goes on. 
10:30 am 
My coffee has worn off so it's time to get another. I meet up with some of the other graduates and we head to the lifts. We go to our usual spot at Hideout, a café across the road from our Brisbane office. We're spoilt for choice in Brisbane – there are lots of great coffee places around our building. 
11:00 am
Now that I've had a coffee re-fuel, it's time to start working on the next task for today. I start to write an advice regarding the application of the anti-money laundering and counter-terrorism financing legislation. I really enjoy the balance of commercial litigation and regulatory work in the Brisbane practice and I happily get stuck into some research.
12:00 pm 
On Wednesdays, the Brisbane office puts on lunch. It's such a delight to have a break and spend time catching up with my colleagues, particularly those I worked with during my other rotations, about what they've been up to inside and outside of work.  
1:00 pm 
After lunch, I continue working on the advice. I form a view about the application of the legislation based on case law and contact the partner. We go into a quiet room (colloquially referred to as the "fish bowl" because it is a room of glass) to talk through the view I've reached. 
2:00 pm 
Coming out of the meeting with the partner, I set aside the advice for bit. Knowing that the deadline to gather CPD points is coming up fast, I take the chance to watch a practice management and business skills session on ESG and the role of in-house counsel. It's a great session focusing on the types of matters which challenge in-house counsel, and no doubt, their external advisors.
3:00 pm 
Time for another trip to the kitchen to take a quick break and grab a fresh jug of water. These little breaks really help me to stay focused and energised, particularly when facing the 3:00 pm blues.
3:15 pm
For the remainder of the day, I focus on the AML advice and prepare a first draft. I send it back to the partner to be settled. After I hear back from the partner, I do a final read through and send it to the client. 
5:30 pm 
I am usually finished in the office between 5:30 pm to 6:00 pm. Before I pack up, I have a peek at my calendar and grab all of the stuff I will need to spend tomorrow working from home. 
6:00 pm 
After checking in with the team and saying a quick good bye to the grads, I make my way home. It's book club today which means all of my friends from uni are coming over for a wine and to discuss the latest trashy novel we've all (secretly) adored: Beach Read by Emily Henry. 
9:30 pm 
After lots of debate about the real villain of the story (spoiler alert: it's the protagonist herself), I say good bye to my friends so I can have an early start on what will be a busy day tomorrow. 
Parents & Carers

PACT (Parents and Carers Together) is a network for people with caring and family responsibilities of any kind - at any time during their lives. In Australia, we have the Parents and Carers Buddy Program, a support group for working parents and carers. Launched in April 2022, the program provides a platform for sharing experiences, seeking and providing reassurance, and discussing the challenges faced by working professionals with caring responsibilities.
We have three areas of focus: 
Supporting our people.
Providing information and sharing knowledge with each other and the wider firm.
Connecting with our clients and community partners on this topic.