Elton Consulting Opportunities
There is currently 1 opportunity available
Elton Consulting is a leading professional services company. We have been a trusted advisor for federal and state governments, councils, private companies and not for profit organisations for over 25 years and continue to grow.
Already have an account on GradConnection?
Login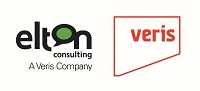 Apply to Elton Consulting
Disciplines:
Arts and Humanities, Communications
Workrights:
Australian Citizen, Australian Permanent
...