FDM Group Graduate Programs & Entry Level Jobs
FDM Group bridges the gap between university and the commercial world. 
FDM Group is the pioneer and market leader in the recruit, train and deploy industry specialising in the technology sector. With centres across Europe, North America and APAC, FDM has shown exponential growth throughout the years, firmly establishing itself as an…
View more
Apply Online


Simply submit your application and CV here to kick-start your FDM journey.

Phone Interview


A member of the FDM Recruitment Team will call you to discuss the program, your career goals and any questions you have about FDM.

Online Tests


An IT aptitude test will help us assess your skill sets and align you to a role that matches your strengths.

Video Interviews


We want to know you better! You can take…
View full process
Computer Science
and 9 others
Hires applicants with degrees in
Data Science and Analytics
Take advantage of FDM's 30+ years helping thousands of graduates globally to obtain the skills, guidance & support to fast-track their career development. No STEM degree required – we provide fully funded training, support & invaluable real world commercial experience to set you up for success!
FDM Group bridges the gap between university and the commercial world. 
FDM Group is the pioneer and market leader in the recruit, train and deploy industry specialising in the technology sector. With centres across Europe, North America and APAC, FDM has shown exponential growth throughout the years, firmly establishing itself as an award-winning FTSE 250 employer.
For over 30 years, the renowned FDM Graduate Program has helped thousands of graduates around the globe to fast-track their IT or business career development. Our Academy provides fast-paced, specialised training, equipping them with the vital skills to step into an exciting role with one of our leading international clients. We work in partnership with our clients to fill specialty skills gaps within their teams, building their talent pipeline for the future.
We recruit all year round so if you have already finished University but haven't applied yet, don't worry - we're still hiring! 
Apply Online


Simply submit your application and CV here to kick-start your FDM journey.

Phone Interview


A member of the FDM Recruitment Team will call you to discuss the program, your career goals and any questions you have about FDM.

Online Tests


An IT aptitude test will help us assess your skill sets and align you to a role that matches your strengths.

Video Interviews


We want to know you better! You can take this video interview on your computer, tablet or phone. Please see our blog for more information.

Assessment Centre


After an introduction to FDM, you'll do three strength-based interviews looking at your ability and potential rather than previous experience. It's also your chance to find out more about the program.
Be part of a global network with a vibrant culture
Get access to our Support and Development initiatives, designed to support you every step of the way on your journey with FDM. Shaped by our core values, we have built a vibrant culture where ideas can flourish, talent is nurtured, and achievements are recognised and rewarded. 
Your career progression is important to us 
We match your goals, skills, and strengths to the tech role that's the best fit for you
Our award-winning academy training gets you job-ready in 6-14 weeks
You'll receive guidance, mentoring and support throughout your career journey
Our Graduate Program will get you job ready
After successful application, you become an FDM Trainee attending the FDM Academy in one of two distinct training pathways, either remotely or at our offices. This program is designed to help you grow and develop, supporting you to progress quickly in your career.
What's next? Exceptional career opportunities
Secure a real advantage over job competition and get some big brands on your CV. We have strong relationships with international clients, allowing a foot in the door that can be out of reach to many graduates. 
We tailor our academy streams to prepare FDM Consultants for immediate placement within these industry-leading businesses across a range of industries, including financial services, media, insurance, blockchain and retail. 
Be accepted and included with no exceptions
Our commitment to diversity and inclusion is confirmed by our actions. FDM has 95+ nationalities across the business globally who all work together as a team. We regularly celebrate different cultures from around the world in our offices, such as the Dragon Boat Festival, Pride Month, Ramadan, Deepavali and more.
Have fun! 
When you join FDM Group you will be invited to a variety of virtual or in person events to connect with your colleagues to ensure you feel part of the FDM community. These activities include quizzes, mindfulness, social events and many learning and development opportunities.
We welcome candidates from all degree backgrounds and universities. If you have a passion for tech and the drive to succeed, then keep reading…
Did you know?
You don't need a STEM degree to start a career in tech with us. Here's how it works:
Step 1 – Find the best career path for you
If you're not sure which career path will suit you best, we can help you decide. From the moment you apply, our team really get to know you so they can establish your career goals and match your skills and strengths to the stream that is the best fit for you. 
Step 2 – Receive award winning training
When you are confident with your decision, you then join our training through the FDM Academy, led by our expert training team, to get you job-ready in 6-14 weeks, depending on the career pathway you choose. 
Technical Graduate Program

Business Graduate Program

Passion for IT and innovation? This program equips you to step into a diverse range of roles such as:
Business Intelligence, Cloud Computing Engineering, Data Engineering, Software Development, Technical Analysis and AWS Cloud Engineering.    

Strategic and technical minded? This program equips you to step into a diverse range of roles such as:
Business Analysis and Project Management, and Risk, Regulation and Compliance.
Step 3 – Begin your career journey
After successfully completing your training, you begin your 2-year career journey as an FDM Consultant with one or more of FDM's multi-national clients across a range of exciting industries, including banking and finance, consultancy, insurance, blockchain, charity and retail.   
`Meet some of our graduates just like you, who became part of FDM Group and started their career journey.
Vaiolingi Foliaki – Trade Floor Support Engineer
Gavin Silva Pinto – Murex Consultant (FDM Alumni)
FDMer Gavin Silva Pinto shares his experience on-site at one of the biggest banks in Australia.
Fiona McCarthy – Analyst Engineer (FDM Alumni)
Vivek Desai – Senior Consultant (FDM Alumni)
Vivek shares his experiences with FDM in Sydney and his transition into a career in IT. 
---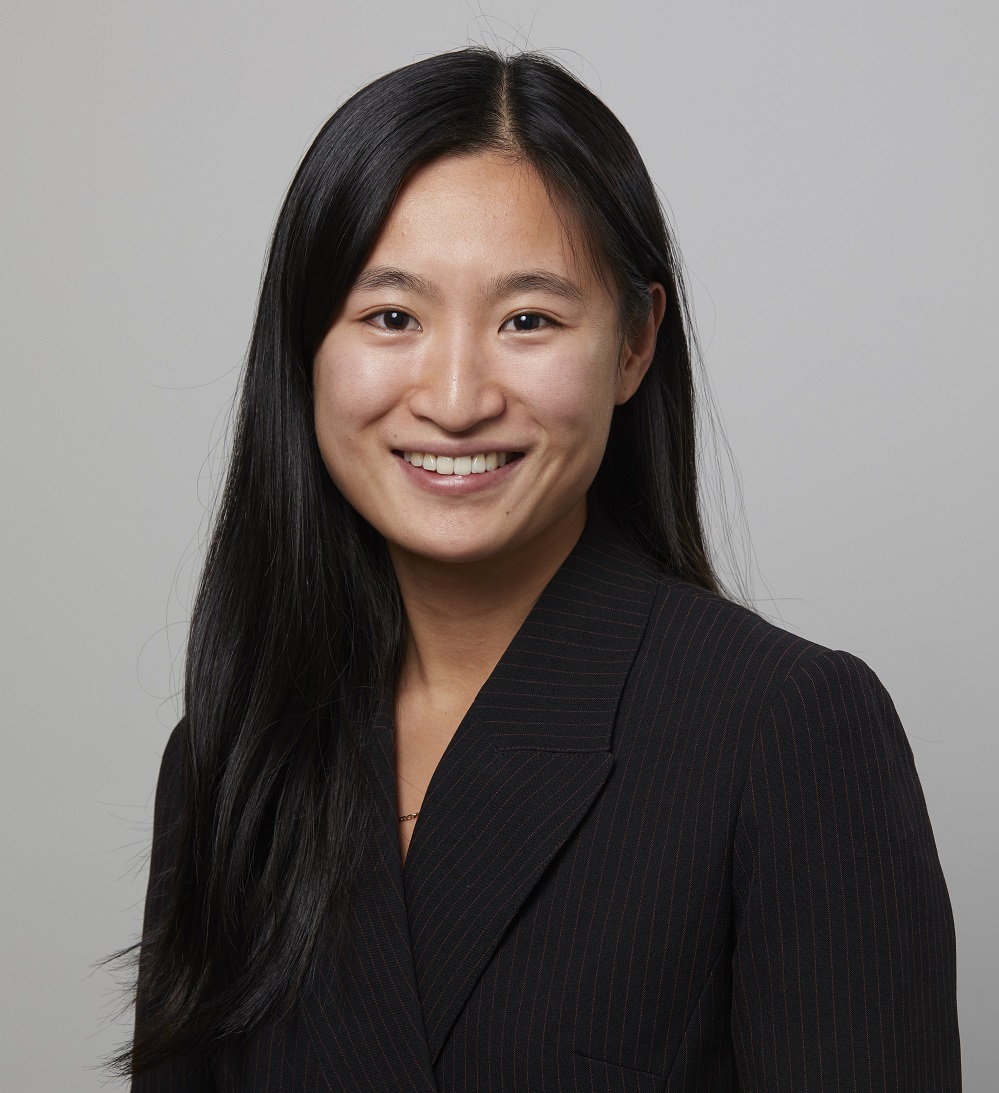 Ming
Consultant at KPMG | Business Stream
Bachelor of Commerce, majoring in Economics and Finance, University of Melbourne
Eager to develop her tech knowledge, Ming underwent the Business Analysis and Business Intelligence program at FDM. Through the training, she developed her confidence with SQL, data warehousing concepts and data visualisation. Ming is currently placed at KPMG as a consultant within a Data Migration team.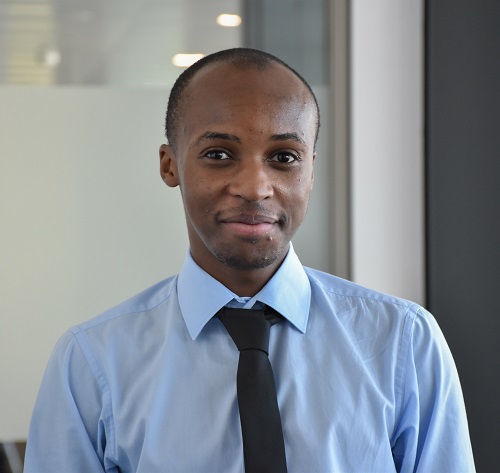 Cliff
Business Analyst at HSBC | Business Stream
Bachelor in Business and Law, majoring in International Business, University of Western Sydney
The foundational knowledge built from the business component of the course has allowed Cliff to apply project management theory in an agile business environment. Cliff works in the digital team at HSBC, dealing with a myriad of stakeholders to gather requirements and turn those requirements into journeys that users take through mobile payment platforms and online banking experiences.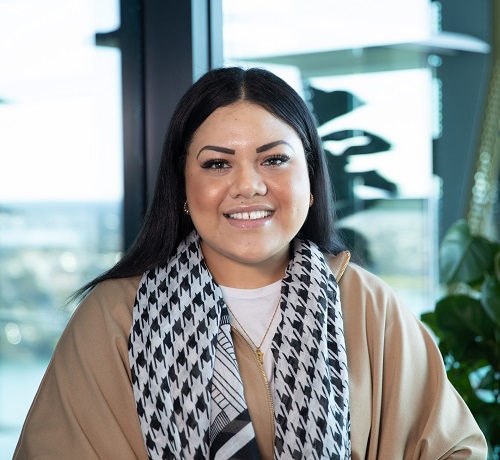 Vaiolingi
Global Markets Trade Floor Support Engineer at HSBC | Technical Stream
Bachelor of Commerce, majoring in Human Resource Management with a minor in Information Science ,University of Otago
Vaiolingi is passionate about people and technology and is able to combine those in her current role as a Global Markets Trade Floor Support Engineer. She is dedicated to fulfilling and maintaining IT requirements on the trade floor whilst meeting customer's needs. Specialising in information technology, business analysis and project coordination, she is committed to delivering timely and accurate technical support to internal and external stakeholders.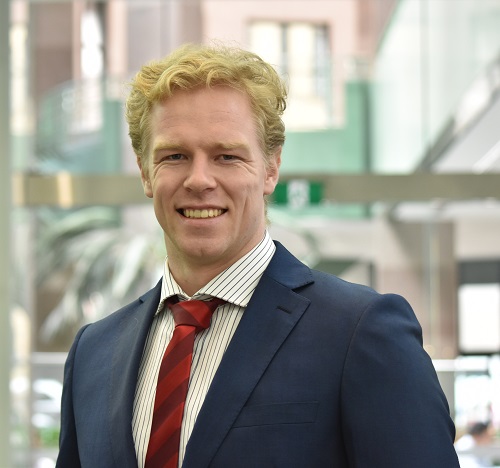 Sam
Desk Quant at ANZ | Technical Stream
Bachelor in Economics, Macquarie University
Sam's work encapsulates many fields including quantitative finance, software development and high-performance computing. Global markets is a fast moving environment and Sam enjoys the problem solving that goes alongside it. Often, he will need to diagnose and solve emergent issues on the fly whilst also working on more structured, long term improvements with his team.


At FDM you will have access to a wide range of perks and benefits as well as support and development initiatives, offering career and personal guidance throughout your journey. These include:
Wellbeing Program
Your wellbeing is important to us. Our online wellbeing portal provides a range of helpful resources, including professional guidance and advice. You will also have support from Wellbeing Ambassadors throughout the FDM community.
Consultant Experience Partners
You can receive support and career guidance from Consultant Experience Partners while working on-site with our clients. Our dedicated Consultant Experience Partners will regularly check-in with you along the way.
Mentoring Program
The FDM Mentoring Program will match you with someone based on your career aspirations with those who have demonstrable experience and expertise. It is designed to help you unlock your full potential and to provide support for long term career development. The program is online, allowing matches to be made throughout our global organisation.
Online Learning and Development 
You will have access to a range of virtual training sessions, webinars, discussions and our learning management platform where you can build your own development portfolio to reflect your learning journey. You will also have access to e-learning platforms including LinkedIn Learning and Intuition Know-How and have the option to speak to our technical experts at any time.
Consultant Peer Support
Our Consultant Peer Support (CPS) program will introduce you to those already working on-site, to help you settle into your new role.
FDM networks
FDM Staff Networks are designed to offer a group for discussion around shared characteristics. They are employee-led and provide support for those in the community.
Employee Recognition Awards
At FDM, we take pride in our consultants' achievements and make sure to celebrate them with company awards, such as 'Consultant of the Month' and 'Consultant of the Year', along with Women in Tech Wednesdays and Tech Tuesdays.
Consultant Experience Events
We host regular virtual and in-person events to help us all connect and make sure everyone feels involved in the FDM community.
Employee Engagement Surveys
Our partner, Inpulse helps us create employee surveys, which enable us to gain a better understanding of our people's views and help us take positive action to accommodate your needs. 
CEO Communications
Our CEO, Rod Flavell, keeps us up-to-date regularly through LinkedIn, Twitter and YouTube. Check out #RodsRoundUp videos to find out more.
Diversity and Inclusion


 
We are proud to support our diverse community. We celebrate difference because we want everyone to have equal opportunity to belong and grow in their career. 
FDM has over 5,500 employees from a diverse range of backgrounds. With 95+ nationalities working together as a team, FDM has firmly established itself as an inclusive employer that champions diversity in the workplace. Everyone who interviews applicants for our careers program has undergone unconscious bias training. 
41% attended public school*
16% were first in their family to attend university*
6% identify as LGBTQIA+*
28% identify as female*
1% identify with having a disability*

*Australia consultant intake 2021 of those who
chose to disclose

17% identify as Chinese
16% identify as European
9% identify as East Asian
11% identify as Southeast Asian
5% identify as Indian
18% identify as any other nationality
Gender Equality 
FDM is committed to creating a more gender-balanced workforce. We are committed to supporting and encouraging women to pursue a career in IT and by doing so have seen a consistent rise in women joining our company with circa 33% of our senior management team and 31% of all employees identify as female. 
LGBTIQA+ inclusiveness
FDM proactively supports LGBTIQA+ inclusiveness and is proud to stand behind the belief of equality for all. 
FDM also has Global Pride Ambassadors that work throughout the business.
Disability Support 
FDM is committed to providing an environment where those with disabilities can actively participate and reach their full potential in the workplace.
FDM Employee Networks 
FDM's employee-led networks provide a community for discussion, support, and connection with others and play a vital role in fostering an empathetic and inclusive culture.
FDM Pride Network is a peer-led group that champions workplace inclusion for LGBTIQA+ employees, creating a space to bring their authentic selves into work.
FDM Leading, Educating and Aspiring Diversity (L.E.A.D.) Network - representing and celebrating all types of diversity.
FDM Elevate Network - Empowering and celebrating FDMers of all genders.
FDM Unique Network - Supporting FDMers with visible and non-visible disabilities, including mental health conditions.
FDM Care Network - Providing a supportive network for those with parental and/or caring responsibilities.
FDM Faith Network - Bringing together those who have a faith or similar beliefs.
FDM Sail Network - SAIL stands for Self-Assessment, Interaction & Learning! The goal is to change the way we think and interact, by listening & learning from each other. 
We know how important it is to you that you are part of a company that gives back! FDM Group strongly values giving back to our community. Working together towards a philanthropic cause helps to give perspective and unity to us as an organisation. We participate in a number of charity events, campaigns and initiatives every year at both at the regional and international level.
Women in Tech

FDM is proud to be leading by example in our efforts to create a more gender-balanced workforce. We are committed to supporting and encouraging women to pursue a career in IT and to break the executive barriers.
We host initiatives such as Women in Tech Bootcamps for female university students and Coding Workshops for school kids.
At FDM, we firmly believe that #TogetHERwearestronger and drive for balance and equality across industries every day.
Circa 33% of the senior management team at FDM is female
31% of all employees at FDM are female
FDM has signed the United Nations Women's Empowerment Principles (UNWEP)
Take a sneak peek inside FDM Group's office facility in Barangaroo, Sydney, where new graduates just like you start their career!




Lifts on the 21st Floor



FDM's reception area



Town Hall / event space



One of the six classrooms in the Training Academy




Kitchen and breakout area



Internal staff area with meeting rooms




Meeting room



Academy kitchen and break out area
5 Exciting Uses for Virtual Reality
Virtual reality (VR) has dominated tech headlines in recent years with its ability to immerse its users in a virtual, yet safe, world. Gaming is one of the more well-known VR uses but its potential doesn't stop there. Some of the many questions people are curious about include: How does virtual reality benefit society? And what is virtual reality in multimedia?
We're here to answer all your questions and introduce a few other ways VR technology can be applied across a range of fields:
1. VR in Military
The military in the UK and the US have both adopted the use of virtual reality in their training as it allows them to undertake a huge range of simulations. VR is used in all branches of service: the army, navy, air force, marines and coast guard. In a world where technology is adopted from an early age and children are accustomed to video games and computers, VR proves an effect method of training. VR can transport a trainee into a number of different situations, places and environments for a range of training purposes. The military uses it for flight simulations, battlefield simulations, medic training, vehicle simulation and virtual boot camp, among other things. VR is a completely immersive, visual and sound-based experience, which can safely replicate dangerous training situations to prepare and train soldiers, without putting them at risk until they are ready for combat. Likewise, it can also be used to teach soldiers some softer skills, including communication with local civilians or international counterparts when out in the field. Another of its uses includes treating Post-Traumatic Stress Disorder (PTSD) for soldiers who have returned from combat and need help adjusting to normal life situations; this is known as Virtual Reality Exposure Therapy (VRET). A key benefit for using virtual reality technology in the military is the reduction in costs for training.
2. VR in Sport
VR is revolutionising the sports industry for players, coaches and viewers. Virtual reality can be used by coaches and players to train more efficiently across a range of sports, as they are able to watch and experience certain situations repeatedly and can improve each time. Essentially, it's used as a training aid to help measure athletic performance and analyse technique. Some say it can also be used to improve athletes' cognitive abilities when injured, as it allows them to experience gameplay scenarios virtually. Similarly, VR has also been used to enhance the viewer's experience of a sporting event. Broadcasters are now streaming live games in virtual reality and preparing to one day sell virtual tickets to live games so that anyone from anywhere in the world can 'attend' any sports event. Potentially, this could also allow for those who cannot afford to spend money on attending live sports events to feel included as they can enjoy the same experience remotely, either for free or at a lesser cost.
3. VR in Mental Health
As mentioned briefly before, VR technology has become a primary method for treating post-traumatic stress. Using VR exposure therapy, a person enters a re-enactment of a traumatic event in an attempt to come to terms with the event and heal. Likewise, it has also been used to treat anxiety, phobias and depression. For example, some patients with anxiety find meditating using VR to be an effective method to manage stress reactivity and boost coping mechanisms. Virtual reality technology can provide a safe environment for patients to come into contact with things they fear, whilst remaining in a controlled and safe environment. This is just one of the ways virtual reality can have a real positive impact on society.
4. VR in Medical Training
Due to its interactive nature, medical and dental students have begun using VR to practice surgeries and procedures, allowing for a consequence free learning environment; the risk of inflicting harm or making a mistake while practicing on real patients is eliminated. Virtual patients are used to allow students to develop skills which can later be applied in the real world. Using VR technology in the medical industry is an effective way to not only improve the quality of students in training but it also presents a great opportunity to optimise costs, especially since health services are continuously under pressure with tight budgets.
5. VR in Education
VR uses for education don't stop at the military or medical field, but extend to schools with virtual reality also adopted in education for teaching and learning situations. Students are able to interact with each other and within a three-dimensional environment. They can also be taken on virtual field trips, for example, to museums, taking tours of the solar system and going back in time to different eras. Virtual reality can be particularly beneficial for students with special needs, such as autism. Research has found that VR can be a motivating platform to safely practice social skills for children, including those with Autism Spectrum Disorders (ASD). Technology company, Floreo, has developed virtual reality scenarios that allow children to learn and practice skills such as pointing, making eye contact and building social connections. Parents can also follow along and interact by using a linked tablet.
6. VR in Fashion
A lesser known use of VR is in fashion where it has actually been having quite a profound impact. For example, virtual simulations of store environments can be extremely useful for retailers to design their signage and product displays without fully committing to the build like you would in the real world. In the same way, appropriate time and resources can be allocated for the build of the store layout. Some popular brands that have already begun implementing VR in their business include: Tommy Hilfiger, Coach and Gap. VR uses for these big names encompass offering a 360-degree experience of fashion shows and allowing customers to try on clothes virtually.
Get involved with FDM!
As you can see, virtual reality is used in all realms and industries, and FDM is no different. In 2016 we gave our Summer Intern team an exciting digital project to work on: creating a 360° virtual reality video that could be used at University recruitment fairs. The virtual reality headset enabled students to immerse themselves in the FDM office and experience the organisation in the digital world. Click here to view the fantastic video they produced. However, much advancement we've seen, VR is still in its early stages and it will be interesting to see how it evolves in the years to come as the technology is becoming more affordable and more widely available. Are you interested in training for a career in IT or business? You can do so on our award-winning Graduate Careers Programme, Ex-Forces Careers Programme or Getting Back to Business Programme.
FDM Interview Process and Questions
Are you looking for some sure-fire tips for a successful interview or assessment day? We receive tens of thousands of applications every year, so we happen to know a thing or two about interviews. Our advice will help you conquer any interview anxiety and boost your confidence. By the time you're done, you'll be ready to apply to the FDM Graduate Programme and ace the FDM interview.
Our three golden rules to prepare for the FDM interview
Before we delve into the nitty gritty of the FDM interview, there are a few things you must remember when preparing for a virtual interview or an assessment day to ensure you start off on the right foot.
Be positive and energetic - look like you really want the job.
Research the company and the role. The more research you do, the more confident you will be.
Always be on time. If possible, why not do a trial run of the journey prior to the interview so you know your route? Or make sure to leave plenty of time for transport delays- better to be early than late!
What to expect during the FDM interview process
The FDM interview will contain a mixture of competency and strength-based questions, designed to get to know you better. Interviewers will ask you a range of questions, relating to your background, achievements, hobbies and passion for technology.
Our interviewers use these questions to find out more about your strengths and how you have applied certain skills in different scenarios. These are usually examples from work or university, but if you have any other examples such as from volunteering or extra-curricular activities then that's also worth discussing.
How to answer the FDM interview questions
At the interview stage, you have the opportunity to show us who you are so it is important you present yourself as a well-rounded candidate. Ensure that you sit up straight, maintain eye contact and act confidently and professionally. Here's some advice to help you answer the FDM interview questions:
Make a list of all your strengths and decide which skills would be valuable for the role. See our blog on strength-based interviews for some helpful tips
Highlight your best attributes. Think about what you want the interviewers to know about you and respond accordingly
Practice anything you are concerned about. You could practice your answers aloud with your friends and family, or in front of a mirror
We recommend you use examples of when you have demonstrated a particular skill or characteristic when answering questions – just saying you have a certain skill will not be enough
Elaborate on all answers and explain points. Do not wait to be probed as interviewers will want to see that you are proactive and confident
Practice the STAR interview response method (situation, task, action and result) which will help you structure your answers. Provide an example situation where you had a task to complete, talk about the actions you took and how this affected the final outcome
FDM Interview Question examples
There are various questions we ask candidates during the interview stage. Here are some examples example questions to give you an idea of what to expect:
Why do you want to work with FDM?
What interests you about the role you are applying for?
Describe a situation where you have worked as part of a team to achieve a common goal.
Tell me about a difficult obstacle you had to overcome recently at work or university, and how you overcame it.
Describe an achievement or performance that you are proud of and tell us why.
How do you adapt to new situations?
Tell me about your favourite hobbies.
Tell me why you are passionate about a career in technology.
What is your approach to work when reaching a deadline?
What does a successful day look like for you?
For more advice, check out this incredible TED talk on the importance of body language to help you prepare for your interview beyond simply answering the questions. Or read more interview and careers advice tips on our blog:
Are you interested in training for a career in technology or business? Check out our award-winning Graduate Careers Programme, Ex-Forces Careers Programme or Returners Programme to find out more.
Our Top Tips to Ace an FDM Telephone Interview
As the job market becomes increasingly competitive and work styles give way to more agile working practices, many companies now conduct phone interviews as part of their recruitment process. We're here to shed some light on what candidates can expect during an FDM graduate programme telephone interview with one of our recruiters.
We understand that interviewing for a new job is tough. You know in the back of your mind that there could be dozens, sometimes even hundreds of other applicants vying for the same open positions and that pressure can be a bit overwhelming. How do you stand out from the crowd? How do you earn a second interview? Here at FDM Group, our application process begins with submitting your CV, followed by a telephone interview and then a video interview. We conduct thousands of phone interviews each year as the first step in the interview process for our Graduate, Returners to Work and Ex-Forces Programmes. In other words, we have a pretty good idea of what you need to do to make a great first impression. From our experts, this is how to prepare for an FDM phone interview.
Before the call
There are many things you can do prior to your call to make the experience as slick and professional as possible. Thorough preparation will help make the FDM telephone interview far less stressful, which in turn will help you to perform to the best of your abilities.
Do your research
Make sure you research the company and its history. If possible, it's always useful to know about the person conducting the interview. Check out the company's channels to learn about any recent company news and get a feel for the company culture. Find something interesting about them to bring up. By mentioning something that is specific to the company when you get this question, you'll stand out from others who have generic responses, and it will show your interviewer that you've really done your research.
Explore the role and match your skills to the position
You should have received a job description before your FDM phone interview. Your recruiter has read your CV, so you already know that your skillset is in line with what they are looking for. Make sure you have a firm understanding of exactly how your skills and experience align, as well as what transferable skills you may have that would help you in the role.
Have a copy of your CV, notes on the role and notes on the company to hand
With the exception of your CV, you will want to keep your notes short and high level. Make bullet points from your research and use these as prompts to jog your memory. Try to keep paper rustling to a minimum so it doesn't interfere with the quality of the call and make sure it does not sound like you are just reading everything from a script. We may not be able to see you but, trust me, we'll know!
Plan out where you will take the FDM phone interview in advance
Picking the best location for your phone interview may seem trivial, but it really is important. I once decided to take a phone interview in a park. It was a nice day, so I figured why not? This was a plan that clearly, I didn't think through. Speaking over the traffic of the cars driving by, the sirens of an ambulance, a baby crying, and the dogs barking made it incredibly difficult to communicate properly. Here are some factors to consider when picking a location for a phone interview:
Noise – Make sure it's quiet. You don't want to have to yell over the surrounding noise or ask your interviewer to repeat a question because you couldn't hear.
Comfort – Don't take an interview outside if it's freezing cold. By the end of it you'll be miserable and want it to be over so you can get back inside.
Reception – Nothing will ruin a great interview faster than dropping a call.
The tone in your voice is everything
By interviewing over the phone, you leave out all visual aspects that can normally help make or break you. You can't show professionalism by walking through the door in a nice suit. You don't get to show interest and intrigue with your body language while answering questions. It all comes down to the tone of your voice. Don't go to a concert the night before and lose your voice singing at the top of your lungs. Have a glass of water next to you so you can refresh your throat. Make sure you sound confident and compelling in all of your answers in order to make a great impression.
Prepare and rehearse your answers to the FDM telephone interview questions
"Tell me a little bit about yourself"
With this question, the recruiter wants to learn more about you. Your responses will give them a good idea of the things you enjoy, what motivates you and your personality. Your response can include a mix of academia, work experiences, and personal achievements.
"Why are you applying for this programme?"
This tells the recruiter how serious you are about the role you have applied for. No employer wants to hire someone who isn't genuinely interested in the job they have applied for, and it can be pretty obvious when this is the case.
"What do you know about the role?"
This question aims to tell a recruiter not only whether you have spent time to carefully read the job description, but what your interpretation of the job and responsibilities are.
"Why do you want to work for us?"
This may seem like an obvious question but think about all aspects of the company. This could include the company culture, a certain initiative you've read about, something you've seen on their social channels. There are lots of reasons why you might be interested in a company beyond pay and benefits.
"Can you take me through your CV?"
This is an opportunity for you to build a narrative around your education, career and extra-curricular achievements. CVs can only say so much, so this is a chance to bring it to life. Furthermore, how you answer this question will show how passionate you are about your achievements to date.
"Do you have any questions for us?"
Interviews are very much two-way conversations. The process is also a chance for you to decide if you are the right fit for the company and also if the company is for you. We highly recommend asking questions during your FDM phone interview as it shows that you are engaged, thoughtful and interested.
Keep answers short and concise
Without preparation, it can be easy to lose track of your response and ramble on. Remember to keep your answers focused and to the point, avoiding unnecessary "ums" and "ahs", and try not to let yourself tail off at the end of a response.
After the FDM telephone interview
With the right preparation and effort, you should have a stress free and enjoyable phone interview. It's always good to take a few moments to reflect on your performance, ask yourself were there any questions you could have answered better? Or were there any that just stumped you all together? Take note of these while they are fresh in your mind and think about how you would answer them better in future. Feeling confident enough to make an application? See what roles we have for you in the business and technology sector today. Banner image used courtesy of Andrea Piacquadio.
5 Reasons You Should Become a Software Developer or Engineer
Software development is a vast field and one that is creative, demanding and extremely rewarding. A career as a Software Developer gives you the opportunity to learn about the business as well as technology. Here are just a few reasons from some of our talented FDM Software Development consultants on why you should become a Software Engineer.
Why choose a Software Engineering career?
It is not uncommon to choose your career based on availability and salary offering, and when it comes to Software Engineering, you won't be disappointed in those respects; Software Development is a booming industry and offers a career path with endless progression, opportunities and, depending on how good you are, decent pay. However, it's not all about the money; there's so much more to the role than that. So, if you're thinking 'should I become a Software Developer?', here are just a few reasons why you should.
1. Test your problem-solving skills
There's nothing more satisfying than solving a problem that's been around for a while and nobody else knows how to solve. As a Software Developer you constantly provide solutions for users' problems. You can be working on the occasional quick fix as well as more complex strategic solutions. Some problem-solving skills required to be a Software Developer include being able to split complex goals into smaller, more manageable ones. You should also be able to think in parallel. This means taking your smaller tasks, rearranging them and seeing if any are unnecessary so you can optimise your tasks and save time. Likewise, in an attempt to save time, a Software Engineer will need to design future-proof solutions that do not need re-designing each time a parameter changes. Remember not everything needs to be designed from scratch too. Be resourceful and consider existing tools before you start on a new solution; you may find you can skip a few steps.
2. Get creative with code
Being in Software Development isn't quite the same as being a Graphic Designer or Fine Artist, but that doesn't mean it's not creative in its own way. There are many ways in which Software Developers can be creative, including in the way you think to solve a problem: for example, you need to be able to put yourself in the users' shoes in order to provide a solution, you need to create innovative new systems and functionality and you get to play around and learn new technologies. Creativity also comes into play when trying to design a well-thought complex solution to get the best out of computers. You begin with just a blank screen and a set of abstract ideas to construct your masterpiece using code. Creativity is just one of the many reasons to become a Software Engineer.
3. Project-based work structure
Another reason to become a Software Developer is the varied work structure which is project-based. Generally, you will be working on a huge variety of projects, both large and small, and there are so many advantages to this working style. Each new project that you work on brings a whole new set of challenges and gives you the opportunity to learn about new technologies, different systems, and explore various parts of the business. Project-based work also gives you a sense of structure as, most likely, you have a timeframe to work towards before you can finish and move on to the next exciting project.
4. Continuous learning opportunities
Technology is extremely fast moving, so Software Engineers need to be able to learn new programming languages and technologies and adapt to the continually changing environment. Alongside learning about technology, developers will often have the opportunity to develop their knowledge about the business and sector they are working in, as these are also ever-changing. This constant change is an amazing learning opportunity, keeping your mind fresh and the job interesting! What better reason do you need to get started in Software Engineering?
5. Collaboration across teams
The stereotype of a programmer sitting in a room alone, coding all day, is actually very far from reality and very few developers work alone. In addition to technical skills, you need to be a great communicator and team player. You will often need to work as part of a team to share your knowledge and ideas and expand your understanding of good development practises, as well as how systems work to ensure you achieve the best end product. As a Developer, you will spend a lot of time collaborating with colleagues from multiple different departments, which means you have the chance to learn from others. "Communication skills are important. A great deal of my role involves communicating with my team mates, as well as other internal clients, effectively, whether you are discussing a bug that needs to be fixed, planning an upcoming release or talking to a client about a certain feature." Michael, Software Developer in Macquarie's Trade Service department Read more about Michael's story on becoming a Software Developer.
Should I become a Software Developer?
If you're a creative problem solver, team player and tech enthusiast, Software Development could be just the thing for you. Why not check out the FDM Software Development Graduate Programme  to find out more? Banner image used courtesy of Christina Morillo.
How Roger Federer's Winning Strategies Can be Applied to Success in Your Career
2022 brings us the 110th edition of The Australian Open, taking place at Melbourne Park, from 17–30 January. It features the world's greatest tennis players at the top of their games battling it out in the year's first Grand Slam tennis tournament.
We wondered 'what are the qualities that propel these players to an elite level of performance and how can they be applied to your own career?'
Success takes more than hard work and athletic ability
Tennis is largely an individual sport, so many of the traits that push the greats to the top are geared towards achieving the Number One spot – solo. Their physical fitness is crucial but, just as important, it's also a mind game.
For instance, they hate losing. Of course, nobody likes losing but the top echelon despises it.
Or they're perfectionists. You can bet reigning Australian Open men's singles champion, Novak Djokovic, constantly analyses every aspect of every stroke – tweaking and refining like the outcome of his next match depends on it. (And it probably does…)
But they also display qualities that make good character traits for a job – mental and emotional skills that any of us can emulate to our advantage. Some of these include:
Ability to focus
Managing your emotions
Performing under pressure
Confidence
Versatility
Case study: Learning from how Roger Federer developed these winning qualities 
The Swiss tennis player, Roger Federer has won 6 singles titles at the Australian Open between 2004 and 2018. He has had 103 career titles, from Wimbledon to the French and US Opens, is an Olympian and, at 302 weeks, holds the record for the longest period ranked at world number one.
Aside from his extraordinary tennis achievements, Federer is remembered as a great ambassador for the sport and for his humanitarian efforts. He is one of the world's most influential human beings and much of that comes from his mental attitude. An all-round top bloke to look up to and learn from.
Let's look at some of his key skills and what you can take from them…
Ability to focus
Federer has called his two biggest opponents the player on the other side of the net and distractions; the umpire, the ball kids, the crowds – all competing for his attention.
Consistent performance comes from the ability to focus on what to do in the present moment – the shot you're about to take, the task at hand. Choosing to focus only on the things in your control means you will make mistakes less often and be able to let go of them quickly if you do.
This is especially important in a tech team. While it pays to be aware of all the potential variables, it is simply impractical to try and resolve them yourself all at once. Trust that your team is focusing on their specific tasks and reassure them that you are focusing on yours.
Getting more things done isn't necessarily about managing your time better so you can juggle more things, but prioritising your attention and doing the most important things first.
Managing your emotions
Even Roger needed to learn a thing or two before becoming famously cool, calm and collected.
As a young player, Roger had been a bit of a hot-headed 'racquet smasher' – but Australian coach, Peter Carter, saw his potential and helped him gain his now legendary emotional control.
Through positive psychology and understanding his emotions, Federer matured into the calm and smooth champion we see today.
"I try to push myself not to get upset and stay positive, and that's what my biggest improvement is over all those years." - Roger Federer
Emotional control can be boosted with a game plan to face, address and conquer any negative energy and thoughts. Setting yourself realistic expectations will help clarity and direction. Don't make yourself the target of criticism. As the sporting adage goes; 'play the ball not the man.' And remember, your career is a 'team sport' – get actively engaged with your colleagues through team-building exercises to share the challenges and the triumphs.
Performing under pressure
The individual nature of tennis makes it easy to feel the pressure on the court – it's all up to you! Losing your composure can lead to greater tension, more mistakes and feeling as if you're not performing like you know you can. Roger Federer is often praised for his 'mental toughness' leading to victory, but he insists it's really just the ability to stay calm under pressure.
Federer's trademark cool demeanour has given him: an advantage over less collected opponents, 20 Grand Slam wins, and a healthy perspective; "I just think it's important to sometimes take a step back and actually see the good things you've done, give yourself time, maybe set the bar a bit lower. Don't put yourself under unnecessary pressure. Learn from mistakes. Whatever happened, happened."
You may not even be aware of the pressure you are under until its negative effects make itself known. Like Federer, try to use your experience to recognise when pressure is rising and adapt to make the best of it. Don't feel the full weight on your own shoulders. It probably sounds easier said than done but with practice and maintaining engagement with your team, you can pull together and even have fun!
Confidence
"Confidence always wins"- Roger Federer after his French Open 2021 triumph.
Roger Federer goes into every championship match expecting to win. Indeed, to perform your best in any situation you need confidence in your own ability.  
As Henry Ford famously said, "Whether you think you can, or you think you can't – you're right."
And have you heard the expression 'fake it 'til you make it'? Say you're facing a challenging video interview… as we say in this blog, confidence is definitely a quality your interviewer will want to see – so try to project it even if at first you don't feel it.
Once you're in a career environment, attitude is contagious and goes a long way to determining the success or failure of a project. Important decisions can be based not just on data but on the conviction with which it is presented. Others will see whether you are sure in yourself or not – as they say: in order to be convincing, you must be convinced.
So, be positive, be committed – and it probably wouldn't hurt to go over that data one more time.
Versatility
Tennis wasn't the first sport that Roger Federer got into. He is a huge fan of FC Basel (his hometown) and was an accomplished boyhood footballer. Although he gave up the sport to focus on tennis, he has benefitted from the wide range of activities enjoyed in his youth. For example, he credits his hand-eye coordination to time playing badminton and basketball.
Known for his formidable forehand, and an unusual single-handed backhand, it wasn't until later in his career that Federer added the drop shot to his arsenal, providing yet another way to keep his competitors guessing.
And his versatility? Jimmy Connors described it thus: "In an era of specialists, you're either a clay court specialist, a grass court specialist, or a hard court specialist... or you're Roger Federer."
Having a diverse early background can be immensely beneficial to your later career path. Those student jobs you thought were only to pay the bills can offer valuable credentials to an otherwise slim CV. We share how you might have more impressive skills that you realise in this blog.
When you've seen for yourself how adaptable you can be, you are more eager to embrace new directions and skills in the future. You'll find that the more rounded you become, the more in demand you will be.
And lastly - Love the game
Federer maintained his standing as one of the best players in the world largely because he loves what he does.
And he hasn't just recovered from crushing defeats; they've made him the player he is. Rather than be discouraged, he used the experiences to learn, adapt, improve and advance - and stay on top.
This is one of the most powerful personality traits for jobs. When you love what you do, you'll never stop learning because you don't want to stop learning. Learning from your mistakes, your successes, other people's successes. Growth and progress are self-stimulating, self-sustaining and their own reward.
As the thousands who have successfully gone through the FDM Graduate Career Program have discovered, it's your passion that matters.
So many of the stories we hear from graduates, like this one from India, involve not coming from a tech degree background but realising that was the path they wanted to follow.
If you're ambitious, with a tech mindset, we can equip you with all the industry-leading skills you need to be job ready in just 6-14 weeks. You'll then be placed as an FDM Consultant with one or more of our top tier, international clients gaining 2 years of invaluable experience.
Ace!