FDM Group Graduate Programs
FDM Group is the market leader in the Recruit, Train and Deploy sector, launching thousands of careers every year across the globe.
Past FDM Group Graduate Hiring Statistics
If you're interested in working at FDM Group, understanding when they have opened up applications for their graduate programs, graduate jobs and internships is helpful knowledge to have so you know when you might need to apply. Use the below information to see when FDM Group hires graduates, but more importantly what graduate degree's and other student attributes they target for their jobs.
---
Disciplines
Accounting (83%),

Actuary (83%),

Administration (83%),

Agriculture (83%),

Architecture (83%),
Locations
Sydney (100%),

Melbourne (69%),

Regional New South Wales (7%),

Brisbane (6%),

Canberra (4%),
Work rights
Australian Citizen (100%),

Australian Permanent Resident (100%),

New Zealand Citizen (100%),
About FDM
FDM Group is the pioneer and market leader in the recruit, train and deploy industry specialising in the technology sector. With centres across Europe, North America and APAC, FDM has shown exponential growth throughout the years, firmly establishing itself as an award-winning FTSE 250 employer.
For over 30 years, the renowned FDM Graduate Program has helped thousands of graduates around the globe to fast-track their IT or business career development. Our Academy provides fast-paced, specialised training, equipping them with the vital skills to step into an exciting role with one of our leading international clients. We work in partnership with our clients to fill specialty skills gaps within their teams, building their talent pipeline for the future.
Since its 1991 origins in Brighton, UK, the FDM Group has won many awards. In 2022 FDM has risen 5 places to #16 on the GradConnection Top 100 Graduate Employers and is again one of GradAustralia's Top 100 Graduate Employers.
FDM at a glance:
15 centres around the world
FTSE 250, multi award-winning company
5,500+ employees worldwide
95+ nationalities working together as a team
Partnering with 200+ clients worldwide
c.33% of the FDM management team is female
c.31% of FDM's workforce identify as female
Our Graduate Program
FDM Group
---
We welcome candidates from all degree backgrounds and universities. If you have a passion for tech and a drive to succeed you don't need a STEM degree to start a career in tech with us.
If you're not sure which career path will suit you best, we can help you decide. From the moment you apply, our team really get to know you so they can establish your career goals and match your skills and strengths to the stream that is the best fit for you.
When you are confident with your decision, you then learn the professional and technical skills needed to excel in the world of technology and business.
The program starts with training through the FDM Academy, led by our expert training team, to get you job-ready in 6-14 weeks, depending on the career pathway you choose. 
Technical Graduate Program 
For people who have a real passion for IT and innovation, this programme offers a diverse range of roles such as Software Development and Testing, Cloud Computing Engineer, Data Engineer, Business Intelligence, Tech Ops Analyst and more.
Business Graduate Program 
Covering both technical and commercial modules trainees learn the skills needed to work as an FDM Business Consultant with our industry-leading clients. Pathways include Business Analyst, Project Support Officer, andRisk, Regulation and Compliance Analyst.
After successfully completing your training, you begin your 2-year career journey as an FDM Consultant with one or more of FDM's multi-national clients across a range of exciting industries, including banking and finance, media, insurance, blockchain and retail.  
The FDM Difference
FDM Group
---
FDM is committed to your success. We recruit all year round and have start dates throughout the year so, if you have already graduated from university, you can apply now for an immediate start date. 
We provide you with ongoing support and guidance throughout your whole career journey, from the day you become an FDM Trainee until the end of your placement as a fully-fledged FDM Consultant thriving on client site – we will be there for you every step of the way. 
After fulfilling your two-year commitment, you may choose to continue as a senior FDM consultant or have the opportunity to transfer to a client on a permanent basis. Alternatively, you could set off to explore your own opportunities - the sky is the limit!
Meet Our Graduates
FDM Group
---
Vaiolingi Foliaki – Trade Floor Support Engineer
Gavin Silva Pinto – Murex Consultant (FDM Alumni)
FDMer Gavin Silva Pinto shares his experience on-site at one of the biggest banks in Australia.
Fiona McCarthy – Analyst Engineer (FDM Alumni)
Vivek Desai – Senior Consultant (FDM Alumni)
Vivek shares his experiences with FDM in Sydney and his transition into a career in IT. 
---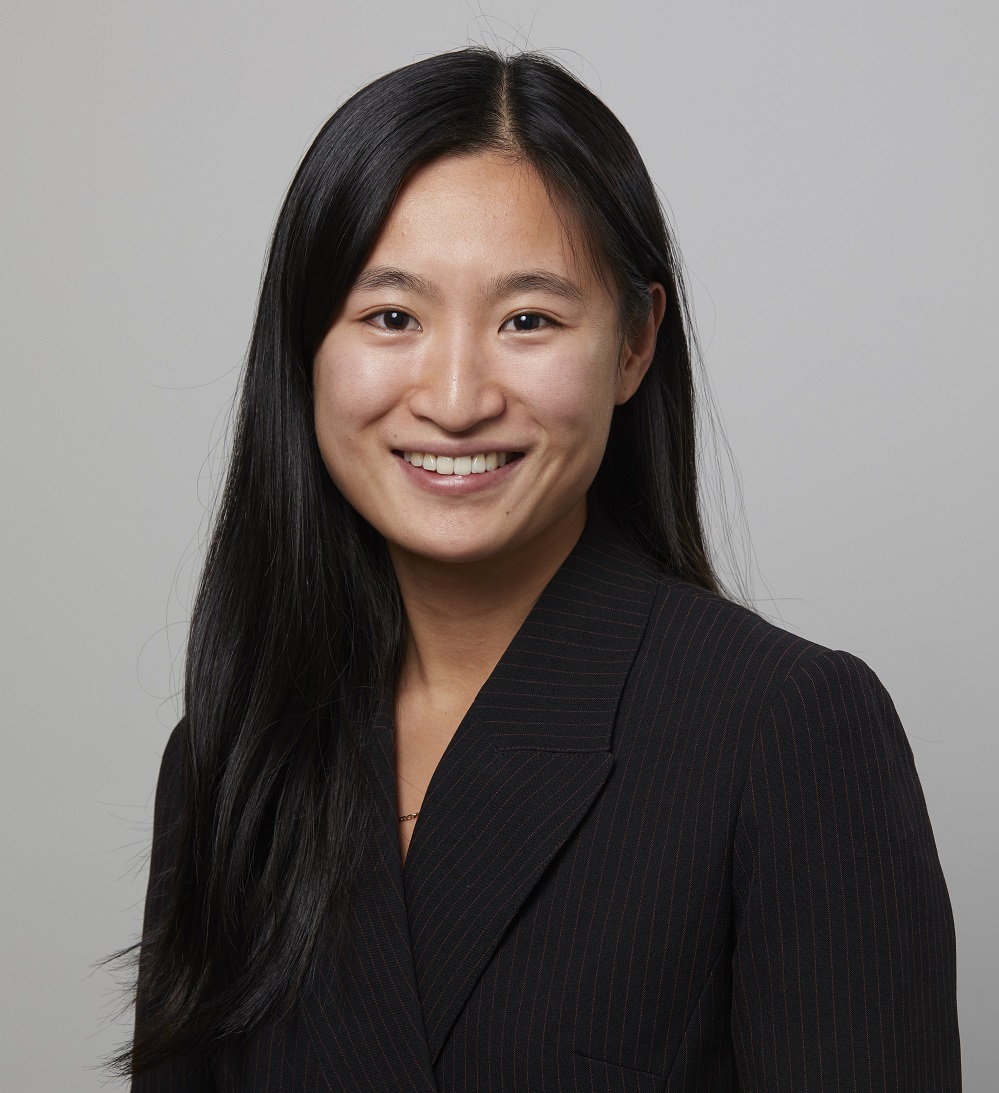 Ming
Consultant at KPMG | Business Stream
Bachelor of Commerce, majoring in Economics and Finance, University of Melbourne
Eager to develop her tech knowledge, Ming underwent the Business Analysis and Business Intelligence program at FDM. Through the training, she developed her confidence with SQL, data warehousing concepts and data visualisation. Ming is currently placed at KPMG as a consultant within a Data Migration team.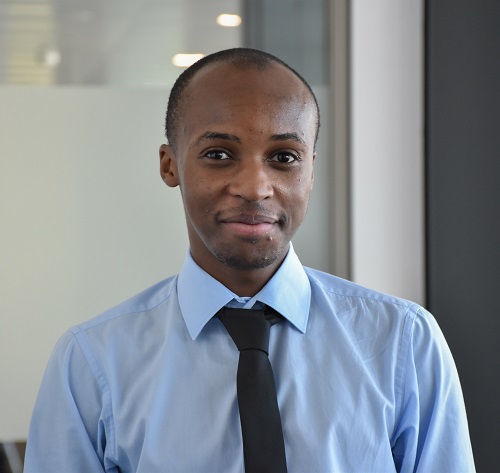 Cliff
Business Analyst at HSBC | Business Stream
Bachelor in Business and Law, majoring in International Business, University of Western Sydney
The foundational knowledge built from the business component of the course has allowed Cliff to apply project management theory in an agile business environment. Cliff works in the digital team at HSBC, dealing with a myriad of stakeholders to gather requirements and turn those requirements into journeys that users take through mobile payment platforms and online banking experiences.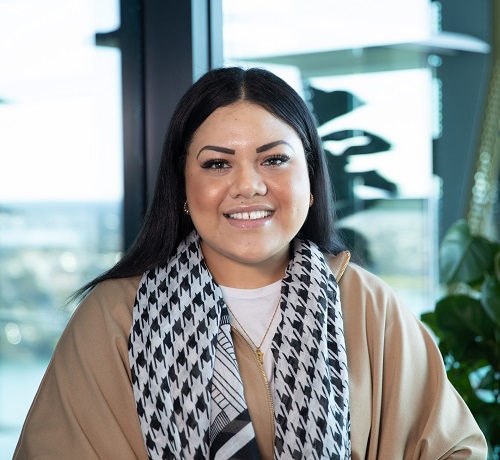 Vaiolingi
Global Markets Trade Floor Support Engineer at HSBC | Technical Stream
Bachelor of Commerce, majoring in Human Resource Management with a minor in Information Science ,University of Otago
Vaiolingi is passionate about people and technology and is able to combine those in her current role as a Global Markets Trade Floor Support Engineer. She is dedicated to fulfilling and maintaining IT requirements on the trade floor whilst meeting customer's needs. Specialising in information technology, business analysis and project coordination, she is committed to delivering timely and accurate technical support to internal and external stakeholders.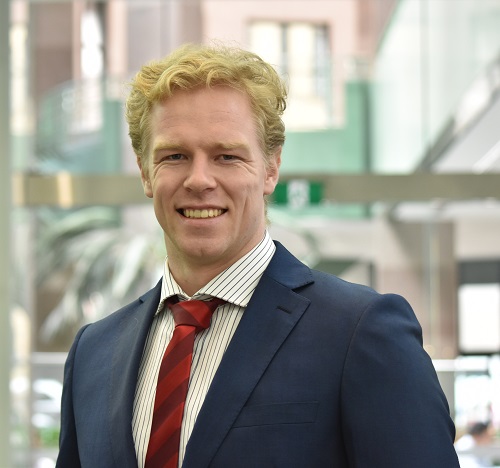 Sam
Desk Quant at ANZ | Technical Stream
Bachelor in Economics, Macquarie University
Sam's work encapsulates many fields including quantitative finance, software development and high-performance computing. Global markets is a fast moving environment and Sam enjoys the problem solving that goes alongside it. Often, he will need to diagnose and solve emergent issues on the fly whilst also working on more structured, long term improvements with his team.


Diversity and Inclusion

FDM Group
---
We are proud to support our diverse community. We celebrate difference because we want everyone to have equal opportunity to belong and grow in their career. 
FDM has over 5,500 employees from a diverse range of backgrounds. With 95+ nationalities working together as a team, FDM has firmly established itself as an inclusive employer that champions diversity in the workplace. Everyone who interviews applicants for our careers programme has undergone unconscious bias training.
Gender Equality 
FDM is committed to creating a more gender-balanced workforce. We are committed to supporting and encouraging women to pursue a career in IT and by doing so have seen a consistent rise in women joining our company with circa 33% of our senior management team and 31% of all employees identify as female. 
We are strong supporters of the Gender Pay Gap Policy and can report a median gender pay gap of 0.5% in 2021. Read our gender pay gap report
LGBTIQA+ inclusiveness
FDM proactively supports LGBTIQA+ inclusiveness and is proud to stand behind the belief of equality for all. FDM also has Global Pride Ambassadors that work throughout the business.
Disability Support 
FDM is committed to providing an environment where those with disabilities can actively participate and reach their full potential in the workplace.
FDM Employee Networks 
FDM's employee-led networks provide a community for discussion, support, and connection with others and play a vital role in fostering an empathetic and inclusive culture.
FDM Pride Network is a peer-led group that champions workplace inclusion for LGBTIQA+ employees, creating a space to bring their authentic selves into work.
FDM Leading, Educating and Aspiring Diversity (L.E.A.D.) Network – Representing and celebrating FDM's BAME community.
FDM Elevate Network - Empowering and celebrating FDMers of all genders.
FDM Unique Network - Supporting FDMers with visible and non-visible disabilities, including mental health conditions.
FDM Care Network - Providing a supportive network for those with parental and/or caring responsibilities.
FDM Faith Network - Bringing together those who have a faith or similar beliefs.
 
Women in Tech

FDM Group
---
FDM is proud to be leading by example in our efforts to create a more gender-balanced workforce. We are committed to supporting and encouraging women to pursue a career in IT and to break the executive barriers.
We are strong supporters of the Gender Pay Gap Policy and have reported a 0% median pay gap for two consecutive years. Read our gender pay gap report
At FDM, we firmly believe that #TogetHERwearestronger and drive for balance and equality across industries every day.
Take a sneak peek inside FDM Group's office facility in Barangaroo, Sydney where new graduates start their career!




Lifts on the 21st Floor



FDM's reception area



Town Hall / event space



One of the six classrooms in the Training Academy




Kitchen and breakout area



Internal staff area with meeting rooms




Meeting room



Academy kitchen and break out area
At the forefront of our business are our people. From day one you will become part of the FDM family and will be supported throughout your career. Shaped by our core values, we have built a vibrant culture where ideas can flourish, talent is nurtured and achievements are recognised and rewarded.
You will be part of a global network and have access to our Support and Development initiatives, designed to help you at every stage of your journey with FDM. These include:
Wellbeing Program
Across the FDM community, we have a number of Mental Health First Aiders who provide support and coaching. We also have various wellbeing events and campaigns happening throughout the year available to all employees. 
We have a Wellbeing Network that allows passionate people to have meaningful discussions, educate and raise awareness of wellbeing topics. There are also a variety of useful resources on our online portal. 
Consultant Experience Partners
Our dedicated Consultant Experience Partners are in regular contact with our consultants to check-in, promote wellbeing and provide career guidance to ensure they thrive during their journey with us. 
Mentoring Program
The Mentoring Program matches people based on their career aspirations with those who have demonstrable experience and expertise. It is designed to help people unlock their full potential and to provide support for long term career development. The program is online, allowing matches to be made throughout our global organisation. 
Online Learning and Development
Our consultants have access to a range of virtual training sessions, webinars and discussions shared through Yammer and our learning management platform where they can build their own development portfolio to reflect their learning journey. They also have access to e-learning platforms including LinkedIn Learning and Intuition Know-How and have the option to speak to our technical experts at any time.
Employee Recognition Awards
At FDM, we take pride in our consultants' achievements and make sure to celebrate them with company awards, such as 'Consultant of the Month' and 'Consultant of the Year'.
Consultant Collaboration Platform (Yammer)
Yammer is the virtual platform we use to provide somewhere for the FDM community to socialise with each other, as well as access helpful resources and learning aids to support their career journey.
Consultant Experience Events
We host a variety of virtual events to connect with our people and ensure everyone feels a part of the FDM community. These activities include quizzes, mindfulness and yoga sessions, social events, pet meetups and many learning and development opportunities. 
We are looking for people who have a real passion for tech and innovation and you don't need any prior experience to apply. There has never been a more exciting time to join the tech industry, so why not start now?
The FDM Application Process
FDM Group
---
To ensure the safety of our community, in response to Covid-19, all application interviews, assessments and training are currently being held remotely.
Our application process involves 5 simple steps:
First you submit your CV and details online.
A recruitment team member then contacts you for a telephone interview. You'll discuss the program and your career goals plus have the opportunity to ask any questions you might have.
Next you complete some online aptitude tests so we can assess your skill sets and be sure you are aligned to a role that matches your strengths.
This is followed by a video interview, where we'll get to know you a little better.
And, finally, what we call the Assessment Centre. You'll undertake a strength-based interview to determine your abilities and potential rather than previous experience. You can also meet other graduates you could be training with and find out more about the program.
How to Prepare for Strengths-Based Interviews
FDM Group
---
FDM is one of many organisations that use strengths-based interviews during the recruitment process. This ensures that we are assessing you based on your motivations and goals. We are more interested in what you want to achieve rather than past experience.
What is a strengths-based interview?
A strengths-based interview is designed to understand both what energises and motivates you, as well as what you do well. This differs from both competency-based interviews (which are focused more on what you can do or have done) or biographical interviews (which tend to be a talk through your CV).
Organisations use strengths-based interviews to find out what candidates love to do and do well. They are focused on making sure that the people they select are the right people for the right role - those who will enjoy their jobs, perform well and stay with the organisation.
Another reason organisations are increasingly using strengths-based interviews is that it is difficult for candidates to over-prepare for them, as you can with competency-based interviewing by thinking in advance about detailed pre-prepared past examples. As a result, the strengths-based interview is a lot more difficult to 'fake', and the organisation gets to see the 'real' candidate coming through. When the time comes for your strengths-based interview, stay calm and be yourself. Let your individuality shine though – this is what we're really looking for.
How can I make sure I do well?
Before having a strengths-based interview, there are a few simple things you can think about that will help you show the best of yourself on the day. As you prepare for your strengths-based interview, think about:
What your friends and family know you for - how would they describe you to a stranger?
What you truly enjoy doing, and what you are like at your best
The achievements you are proud of, and how you got there
Activities (inside and outside work) that you do not particularly enjoy, and why
What kinds of questions will I be asked?
To help prepare for a strengths-based interview, be prepared for:
A wide variety of question types
The chance to express how you feel in relation to a task or activity
A quicker pace than a competency-based interview, with more questions
Example questions:
What is an activity or task that comes to you easily?
What would you say is a successful day?
Do you prefer the big picture or the small details?
Our Top Tips to Ace an FDM Telephone Interview
FDM Group
---
We understand that interviewing for a new job is tough. You know in the back of your mind that there could be dozens, sometimes even hundreds of other applicants vying for the same open positions and that pressure can be a bit overwhelming. How do you stand out from the crowd? How do you earn a second interview? Here at FDM Group, our application process begins with submitting your CV, followed by a telephone interview. We conduct thousands of phone interviews each year as the first step in the interview process for our Graduate Program. In other words, we have a pretty good idea of what you need to do to make a great first impression. From our experts, this is how to prepare for an FDM phone interview.
Before the call
There are many things you can do prior to your call to make the experience as slick and professional as possible. Thorough preparation will help make the FDM telephone interview far less stressful, which in turn will help you to perform to the best of your abilities.
Do your research
Make sure you research the company and its history. If possible, it's always useful to know about the person conducting the interview. Check out the company's channels to learn about any recent company news and get a feel for the company culture. Find something interesting about them to bring up. By mentioning something that is specific to the company when you get this question, you'll stand out from others who have generic responses, and it will show your interviewer that you've really done your research.
Explore the role and match your skills to the position
You should have received a job description before your FDM phone interview. Your recruiter has read your CV, so you already know that your skillset is in line with what they are looking for. Make sure you have a firm understanding of exactly how your skills and experience align, as well as what transferable skills you may have that would help you in the role.
Have a copy of your CV, notes on the role and notes on the company to hand
With the exception of your CV, you will want to keep your notes short and high level. Make bullet points from your research and use these as prompts to jog your memory. Try to keep paper rustling to a minimum so it doesn't interfere with the quality of the call and make sure it does not sound like you are just reading everything from a script. We may not be able to see you but, trust me, we'll know!
Plan out where you will take the FDM phone interview in advance
Picking the best location for your phone interview may seem trivial, but it really is important. I once decided to take a phone interview in a park. It was a nice day, so I figured why not? This was a plan that clearly, I didn't think through. Speaking over the traffic of the cars driving by, the sirens of an ambulance, a baby crying, and the dogs barking made it incredibly difficult to communicate properly. Here are some factors to consider when picking a location for a phone interview:
Noise – Make sure it's quiet. You don't want to have to yell over the surrounding noise or ask your interviewer to repeat a question because you couldn't hear.
Comfort – Don't take an interview outside if it's freezing cold. By the end of it you'll be miserable and want it to be over so you can get back inside.
Reception – Nothing will ruin a great interview faster than dropping a call.
The tone in your voice is everything
By interviewing over the phone, you leave out all visual aspects that can normally help make or break you. You can't show professionalism by walking through the door in a nice suit. You don't get to show interest and intrigue with your body language while answering questions. It all comes down to the tone of your voice. Don't go to a concert the night before and lose your voice singing at the top of your lungs. Have a glass of water next to you so you can refresh your throat. Make sure you sound confident and compelling in all of your answers in order to make a great impression.
Prepare and rehearse your answers to the FDM telephone interview questions
"Tell me a little bit about yourself" With this question, the recruiter wants to learn more about you. Your responses will give them a good idea of the things you enjoy, what motivates you and your personality. Your response can include a mix of academia, work experiences, and personal achievements. "Why are you applying for this program?" This tells the recruiter how serious you are about the role you have applied for. No employer wants to hire someone who isn't genuinely interested in the job they have applied for, and it can be pretty obvious when this is the case. "What do you know about the role?" This question aims to tell a recruiter not only whether you have spent time to carefully read the job description, but what your interpretation of the job and responsibilities are. "Why do you want to work for us?" This may seem like an obvious question but think about all aspects of the company. This could include the company culture, a certain initiative you've read about, something you've seen on their social channels. There are lots of reasons why you might be interested in a company beyond pay and benefits. "Can you take me through your CV?" This is an opportunity for you to build a narrative around your education, career and extra-curricular achievements. CVs can only say so much, so this is a chance to bring it to life. Furthermore, how you answer this question will show how passionate you are about your achievements to date. "Do you have any questions for us?" Interviews are very much two-way conversations. The process is also a chance for you to decide if you are the right fit for the company and also if the company is for you. We highly recommend asking questions during your FDM phone interview as it shows that you are engaged, thoughtful and interested.
Keep answers short and concise
Without preparation, it can be easy to lose track of your response and ramble on. Remember to keep your answers focused and to the point, avoiding unnecessary "ums" and "ahs", and try not to let yourself tail off at the end of a response.
After the FDM telephone interview
With the right preparation and effort, you should have a stress free and enjoyable phone interview. It's always good to take a few moments to reflect on your performance, ask yourself were there any questions you could have answered better? Or were there any that just stumped you all together? Take note of these while they are fresh in your mind and think about how you would answer them better in future. Feeling confident enough to make an application? See what roles we have for you in the business and technology sector today.
What is a Technology Consultant?
FDM Group
---
When it comes to launching a career in technology, there are many paths to choose from. One of the most exciting is Technology Consulting. Also known as an IT or Computer Consultant, or IT Advisory, you may have already heard about this role before, but what does it actually mean? What does a Technology Consultant do exactly?
Here's everything you need to know about following a Technology Consultant career path.
What does a Technology Consultant do?
Technology Consultants play a vital role in the way businesses transform their use of technology. A Tech Consultant has the opportunity to get involved in a range of exciting projects to help businesses keep pace with the ever changing world of technology.
Businesses may choose to use Technology Consultants for a number of reasons. Firstly, they can be beneficial when a business is interested in implementing the newest piece of business technology and needs advice on how to best transition their systems. Similarly, they might be necessary when a business is facing a particular challenge. A dedicated Technology Consultant knows the company inside out, therefore can assist employees and clients with any issues that may arise.
Working as a Technical Consultant is a very versatile role: each day will bring new challenges and provide many opportunities to learn new things and expand your skill set. This could be working in Software Development, Quality Engineering, DevOps, Software Testing or lots more. A Tech Consultant has the chance to get creative in their role and think outside the box to help improve business processes and make a real difference to help achieve business goals.
For instance, a business may have a good, working system however they believe they can make their customer journey even more efficient and improve customer experience. A Technology Consultant can provide insight and creative solutions as to how to do this effectively without disrupting the business in the process and delivering real, tangible results.
Some of the responsibilities of a Technology Consultant include: conducting training sessions for employees, reporting, resolving client issues, software testing, troubleshooting issues and developing innovative solutions that will drive growth.
Help clients reach their goals
When choosing a career as a Technology Consultant, you are taking on an important role that is vital to the success of a business. It requires much more than just tech skills. You need a comprehensive understanding of your clients business ambitions and are required to communicate and deliver bespoke solutions in order to reach their goals. This means you need to be a natural problem solver and should have excellent communication skills.
Working as a Technology Consultant is a rewarding experience and allows you to make a positive impact on businesses and their customers.
How to become a Technology Consultant?
If you're passionate about technology and love to keep up with all recent advancements in the industry, then becoming a Technology Consultant could be just the role for you. Are you a people-person with strong analytical skills and a knack for problem solving? It's never too late to start a career in tech!
At FDM, we offer acclaimed programs that will equip you with the professional and industry-specific skills necessary to launch a successful career as a Technology Consultant with no prior experience. Our renowned program begins with a training course, followed by invaluable hands-on experience working with industry-leading clients.
If you think a Technology Consultant career path is the right fit for you, check out our Graduate Program to find out more!
5 Reasons you should become a Software Developer or Engineer
FDM Group
---
Software development is a vast field and one that is creative, demanding and extremely rewarding. A career as a Software Developer gives you the opportunity to learn about the business as well as technology. Here are just a few reasons from some of our talented FDM Software Development consultants on why you should become a Software Engineer.
Why choose a Software Engineering career?
It is not uncommon to choose your career based on availability and salary offering, and when it comes to Software Engineering, you won't be disappointed in those respects; Software Development is a booming industry and offers a career path with endless progression, opportunities and, depending on how good you are, decent pay. However, it's not all about the money; there's so much more to the role than that. So, if you're thinking 'should I become a Software Developer?', here are just a few reasons why you should.
1. Test your problem-solving skills
There's nothing more satisfying than solving a problem that's been around for a while and nobody else knows how to solve. As a Software Developer you constantly provide solutions for users' problems. You can be working on the occasional quick fix as well as more complex strategic solutions. Some problem-solving skills required to be a Software Developer include being able to split complex goals into smaller, more manageable ones. You should also be able to think in parallel. This means taking your smaller tasks, rearranging them and seeing if any are unnecessary so you can optimise your tasks and save time. Likewise, in an attempt to save time, a Software Engineer will need to design future-proof solutions that do not need re-designing each time a parameter change. Remember not everything needs to be designed from scratch too. Be resourceful and consider existing tools before you start on a new solution; you may find you can skip a few steps.
2. Get creative with code
Being in Software Development isn't quite the same as being a Graphic Designer or Fine Artist, but that doesn't mean it's not creative in its own way. There are many ways in which Software Developers can be creative, including in the way you think to solve a problem: for example, you need to be able to put yourself in the users' shoes in order to provide a solution, you need to create innovative new systems and functionality and you get to play around and learn new technologies. Creativity also comes into play when trying to design a well-thought complex solution to get the best out of computers. You begin with just a blank screen and a set of abstract ideas to construct your masterpiece using code. Creativity is just one of the many reasons to become a Software Engineer.
3. Project-based work structure
Another reason to become a Software Developer is the varied work structure which is project-based. Generally, you will be working on a huge variety of projects, both large and small, and there are so many advantages to this working style. Each new project that you work on brings a whole new set of challenges and gives you the opportunity to learn about new technologies, different systems, and explore various parts of the business. Project-based work also gives you a sense of structure as, most likely, you have a timeframe to work towards before you can finish and move on to the next exciting project.
4. Continuous learning opportunities
Technology is extremely fast moving, so Software Engineers need to be able to learn new programing languages and technologies and adapt to the continually changing environment. Alongside learning about technology, developers will often have the opportunity to develop their knowledge about the business and sector they are working in, as these are also ever-changing. This constant change is an amazing learning opportunity, keeping your mind fresh and the job interesting! What better reason do you need to get started in Software Engineering?
5. Collaboration across teams
The stereotype of a programer sitting in a room alone, coding all day, is actually very far from reality and very few developers work alone. In addition to technical skills, you need to be a great communicator and team player. You will often need to work as part of a team to share your knowledge and ideas and expand your understanding of good development practises, as well as how systems work to ensure you achieve the best end product. As a Developer, you will spend a lot of time collaborating with colleagues from multiple different departments, which means you have the chance to learn from others. "Communication skills are important. A great deal of my role involves communicating with my team mates, as well as other internal clients, effectively, whether you are discussing a bug that needs to be fixed, planning an upcoming release or talking to a client about a certain feature." Michael, Software Developer in Macquarie's Trade Service department Read more about Michael's story on becoming a Software Developer.
Should I become a Software Developer?
If you're a creative problem solver, team player and tech enthusiast, Software Development could be just the thing for you. Why not check out the FDM Software Development Graduate Program to find out more?
What is a Project Support Officer?
FDM Group
---
Project Support Officers (PSO) play an integral role in a business, often managing multiple projects simultaneously and ensuring operations runs smoothly. Find out more about the roles and responsibilities of a Project Support Officer, including first-hand insights and experiences from three FDM Consultants working in Project Management.
What does a Project Support Officer do?
The Project Support Officer is responsible for the coordination and delivery of a business project, working closely alongside the Project Manager. The PSO organises the planning and execution of a project which includes scheduling tasks, risk and progress management, liaising with stakeholders, as well as monitoring finances and controlling budgets.
A PSO acts as the driving force and has a direct impact on the efficiency and overall success of the project. This requires excellent communication, organisational skills, logical thinking and problem solving.
Roles and Responsibilities of a Project Support Officer
Working as a Project Support Officer brings new tasks and challenges on a daily basis. Some of the main duties and responsibilities you can expect while working in the filed include:
Reporting on progress, resources, finance or costings
Overseeing projects, mitigating risks and solving issues
Quality assurance, for example through collating data, auditing or compliance checks
Scheduling meetings and setting agendas for the project team
Internal and external stakeholder management
Updating project records
A Day in a Life of Project Support Officer
We caught up with some of our consultants on-site to ask them about their experience, and the different roles and responsibilities that they have working in Project Management.
1.  What is your current role on-site and what do your daily activities involve?
Chloe: My current role is Member of the Office of the CIO at an international airline company. I work in a small team and my daily activities involve engagement with stakeholders, governance of the IT department, risk management and implementing changes that the CIO requires.
Loay: I have been working with a client in the public sector for three years now. I started as a Planner and Risk Manager and worked my way up to becoming a Project Manager. No two days are the same around here as projects vary a lot in size, complexity and technology used. My current day-to-day activities involve leading Agile project teams to deliver critical IT projects. This includes holding daily Scrum meetings, planning, risk and dependencies management, and stakeholder management.
Erica: I work as a Project Support Officer and my main focus is on risks, issues management and interventions. I engage with project and programme teams on a daily basis to guarantee compliance to the project framework and ensure that the right level of assurance is provided to the Programme Board. I manage portfolio dependencies, identify risks and issues to delivery, after which I develop and implement appropriate risk mitigation strategies.
2.  What new skills did you learn during your work placement?  
Chloe: I have learnt many cross-functional skills that I can use for any role I want to pursue. I now know how to implement change on a large scale and how to work following Agile methodologies. I have also learned how to develop my skills and knowledge on the job in order to pursue my career path goals.
Loay: I have worked on a variety of projects and learned how to operate in both Waterfall and Agile environments. I have gained the confidence to plan, manage project risks and lead teams to deliver successful products.
Erica: I learned a lot about risk and issues management as well as how to approach, manage and communicate with the different stakeholders within the organisation.
3. Can you tell us about an exciting project that you've worked on?
Chloe: We have recently implemented a new risk management process across the whole IT department, including all operating companies. Although it was challenging at first, understanding how to identify, treat and accept risks across many different levels has been interesting and has really developed my knowledge of IT risks.
Loay: In my previous project, I was working on replacing a 30-year old system within the organisation, aiming to remediate the system to a more modern code and platform. The outcome of the project was enabling the continuation and enhancement of the services that we provided to citizens. Currently, I am working on the organisation's contact centre and leading on various projects, such as introducing new capabilities, developing a new Information Management System and a self-service payment line.
Erica: I am currently supporting the organisation in planning for recovery from the COVID-19 pandemic. I am working for the Strategy and Recovery team and producing the Recovery Plan, for which I have set up a reporting structure to ensure timely updates are sent to the Board.
4. What do you enjoy the most about your role?
Chloe: I have really enjoyed being part of a small team, while also having the chance to collaborate with the whole IT department. I have worked alongside very senior people, which has increased my network and gave me a better understanding of the IT department as a whole. It has been a great experience so far.
Loay: I enjoy the constant collaboration with various teams across the department. Being able to lead deliveries all the way from concept to going live, coupled with the fact that no two days are the same, makes it a great role!
Erica: Every day is different – I face a lot of challenges, which then I get the satisfaction to overcome.  I also had the chance to meet a lot of amazing and supporting colleagues.
If you're looking to kickstart your career as a Project Support Officer, check out the FDM Business Analysis and Project Management Program find out more!
How to become a Business Analyst
FDM Group
---
As a Business Analyst (BA), you play an important role in business and the IT industry, working with organisations to help improve processes and systems, conducting research and analysis, solving problems and mitigating risk.
How to start a Business Analyst career and what are the different routes you can take?
Getting your foot in the door of any career path can be tricky and time consuming. Here is an overview of the different routes into Business Analysis, how to get Business Analyst experience and how long it takes to become a Business Analyst:
Undergraduate degree
There are a number of useful undergraduate degrees that are desirable qualifications in the eye of an employer looking to fill a new Business Analyst position. This includes subjects such as Computer Science, Business Information Systems, Computing, Systems Development and Business Management.
With a bachelor's degree in these or similar disciplines, which takes roughly three to four years to complete, it is possible to gain an entry level position as an intern or junior Business Analyst.
Certification
Becoming a qualified Business Analyst can help kick-start your career, as employers often look for recognised certifications of your skills from a professional body. Some of the most acknowledged certificates will come from the International Institute of Business Analysis UK (IIBA) or The Chartered Institute for IT (BCS), whereas other recognitions include the ECBA (Early Certificate in Business Analytics) and CAB (Certified Agile Business Analyst Training).
Experience
Experience in relevant fields, namely IT and business, will certainly help in making the move to become a Business Analyst. The types of roles that can facilitate a career transition to a Business Analyst include: Programming, IT, Engineering, Business Development, Data Analysis, Statistics and others. Any experience, from six months to 20 years in a relevant field will go a long way when changing career.
Learning on the job
One of the ways of moving up through the ranks without any of the above is by learning on the job. You can do so by securing a position as an intern or Junior Business Analyst and undertake training (if offered by the organisation) or have regular catch-ups with team leads and managers to learn from their knowledge and experience.
The FDM Business Analysis Graduate Programme
The FDM Business Analysis Graduate Programme offers you the opportunity to kick-start your career as a Business Analyst without having previous work experience or a degree in a business subject. You will receive expert training and gain all the necessary skills and qualifications you need to become a successful Business Analyst in a comparatively short amount of time, before going to work with our leading clients as an FDM consultant. BA opportunities at FDM are available to undergraduates and postgraduates, as well as returners to work and service leavers.
How to get Business Analyst experience
Obtaining experience as a Business Analyst first requires the correct skills. A good BA will be a great communicator with a mind for data analysis, problem solving, critical and logical thinking and visual modelling. Hard skills in IT, such as awareness of programming languages, SQL and statistical analysis will also be very helpful.
Aside from solving business problems and designing technical solutions, modern Analysts are often required to work closely with business stakeholders, managers and staff to understand problems and operate in line with universal targets. Showing willingness to engage and learn will take a prospective candidate a long way.
When joining the FDM Graduate Programme, you will be professionally trained to industry standards and will be provided with valuable hands-on experience, working closely with our leading global clients.
Don't stop learning!
The world of business is forever changing, adapting and progressing, often even on a daily basis, so it's absolutely essential that keen-eyed Business Analysts keep up to date with industry-specific news and developments, whilst also honing and gaining new IT skills with constant practice and engagement.
Some of the best blogs and websites relevant to this industry include: Modern Analyst, BA Times, Bridging the Gap and Business Analyst Learnings.
The best software to practice your skills include Lynda, Udemy, Khan Academy and edx.