First Sentier Investors Graduate Programs
First Sentier Investors is a global asset manager focused on providing high quality, long-term investment capabilities to clients. We bring together teams of active, specialist investors who share a common commitment to responsible investment principles.
We are seeking applications from candidates who are University Degree qualified or in their final semester of study with some understanding of Investment Management. The roles provide the potential for successful candidates to launch their careers in the investment management industry. While an interest in investing is desirable, we are offering graduate positions in a range of departments across our business including analysts in Unlisted Infrastructure and Credit Investment teams, as well as opportunities in corporate strategy, finance, risk and compliance, investment communications and two permanent graduate level positions within Realindex, our systematic investments business, in Quantitative Systems and Client Service.
Consequently, we are actively seeking candidates from a broad selection of educational backgrounds beyond traditional commerce/finance/economics to include law, maths, computer science and engineering.
First Sentier Investors currently has 0 opportunities.
Select the following options:
Past First Sentier Investors Graduate Hiring Statistics
If you're interested in working at First Sentier Investors, understanding when they have opened up applications for their graduate programs, graduate jobs and internships is helpful knowledge to have so you know when you might need to apply. Use the below information to see when First Sentier Investors hires graduates, but more importantly what graduate degree's and other student attributes they target for their jobs.
---
Work rights
Australian Citizen (100%),

Australian Permanent Resident (100%),

New Zealand Citizen (89%),
Past First Sentier Investors Graduate Programs
Check out some of First Sentier Investors's past jobs they have posted on GradConnection over the last 12 months. Understanding the details about what a graduate employer is looking for well before applications have opened can sometimes be the edge you need to secure your first graduate program.
---
Accounting
and 2 others
Hires applicants with degrees in
Exciting opportunity for graduates with an interest in funds management to use their analytical and communication skills in a client servicing role
Exciting opportunity for Economics/Finance/Maths/Physics graduates to join the Credit Investment team
Exciting opportunity for Finance/Economics/Business/Communications graduates to join a Global Investment Management team
Provide operational and strategic support and work on discrete projects for the Global Chief Investment Officer
Great opportunity for Law/Finance/Economics/Business graduates interested in a career in financial services risk management
Assist in the FSI Group forecasting process which will involve developing an understanding of all drivers of business performance
Exciting opportunity for Banking and Finance graduates to commence career in funds management sales and service
Exciting opportunity for CompSci/IT/Engineering graduates to commence career in a quantitative funds management team to assist in developing software solutions.
Exciting opportunity for highly numerate graduates to join the First Sentier Investors - Global Unlisted Infrastructure Investment team.
About Us
First Sentier Investors
---
First Sentier Investors is a global asset manager focused on providing high quality, long-term investment capabilities to clients. We bring together teams of active, specialist investors who share a common commitment to responsible investment principles.
Managing over A$240 billion in assets on behalf of institutional investors, pension funds, wholesale distributors, investment platforms, financial advisers and their clients worldwide, we operate as a standalone global investment management business with over 900 staff in offices across Europe, the Americas, and Asia-Pacific.
The name First Sentier Investors reflects our heritage and ongoing purpose. 'First' references our strong and successful heritage, while the word 'Sentier' means path - which reflects our commitment to creating our own way forward, thinking about the future and investing responsibly over the long term for the benefit of our clients and the communities in which we invest. 
For more information about our business, visit our website at https://www.firstsentierinvestors.com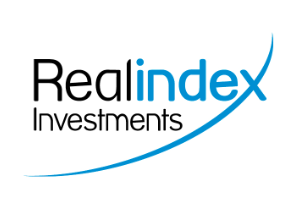 Realindex Investments was established in 2008 and is a wholly owned investment management subsidiary of First Sentier Investors (FSI). Realindex is focused on partnering with clients to provide systematic equity solutions utilising its intelligent implementation, smart beta and active quantitative equity capabilities.
As at 30 September 2021, Realindex managed AUD $29 billion across Australian, global and emerging market shares. Located in Sydney, it has a dedicated team of 14 comprising of portfolio managers, quantitative analysts, programmers, and product and client specialists responsible for the research, construction, portfolio management, trading and institutional sales and service of its underlying strategies. Realindex leverages the wider resources of FSI for Dealing, IT, Finance, HR, Product, Compliance & Risk.
Realindex believes that markets are not perfectly efficient, meaning that there is mispricing of companies relative to unknown fair values. As a result of this mispricing, there is a small number of systematic factors such as Value (cheap stocks outperform expensive stocks), Momentum (stocks with strong price momentum outperform stocks with low price momentum) and Quality (low quality stocks underperform) that can lead to excess returns above that of the market over a long time horizon. Realindex uses systematic equity strategies to target these factors. These strategies may vary from rules-based, non-price-weighted methodologies, to customised solutions and more active quantitative strategies.
Why Join Us?
First Sentier Investors
---
As a values-led organisation, we are committed to caring for our people, our clients and society. Openness underpins the way we think, work and communicate with each other. We are dedicated to being the best at what we do and work collaboratively to deliver investment success. Our responsible investment principles are integral to the way we invest and operate as a business. 
As a Graduate at First Sentier Investors, you will have:  
Access to a leading global asset manager in an exciting new growth phase, working with teams across all disciplines and regions 
Industry-leading benefits, including flexible working and an equal parental leave program offering 18 weeks' paid leave in every region 
Global collaboration and international mobility opportunities to build your career across different markets  
Access to staff-led donation-matching and paid volunteering days, through our corporate philanthropy program which actively supports communities where we live and invest 
Learning and development opportunities, including in-house training and external programs 
We are committed to diversity and inclusion and welcome different ways of thinking, and aim is to recruit people from different backgrounds, and have designed our recruitment practices with this in mind. Achieving equal gender representation is a priority for the business, and we report publicly on our progress, including regular gender pay audits.
Graduate Program
First Sentier Investors
---
Our 18-month Graduate program provides you with a mix of professional development and on-the job learning opportunities.  
As a Graduate, you will be assigned to a team within our Global Investments business with access to a member of our global leadership team. You will have specific responsibilities attached to your role, and will also work with other teams across all areas of the business through many projects, social events and other opportunities.  
Our approach to development focuses on practical, relevant and hands on aspects to reinforce learning from the role, peers and mentors. 
You will be provided with access to a mentor, who will advise and guide you on our business and culture, and will be there to help you throughout your program.  Specific responsibilities and requirements are outlined in the job descriptions advertised. 
Graduates may be offered a permanent role after the conclusion of their program. 
Additionally, two permanent graduate level roles are being offered by Realindex Investments, our systematic equity solutions business - quantitative solutions and client services as part of the program. 
Liz Hastilow, Chief Legal and Risk Officer and Managing Director, Australia and New Zealand, provides an overview of how you can join us on our path through our 2022 Graduate Program.
Application Process
First Sentier Investors
---
To apply for our Graduate Program, select all roles of interest and complete the application form. As part of the application process, you will need to provide:  
A cover letter, telling us what you can bring to the First Sentier Investors team and how we can help you with your career aspirations  
Your resume, outlining your qualifications and previous work experience   
Your most recent academic transcript 
If you are currently completing a second or postgraduate degree, please include transcripts from your previous degree as part of your application. 
Following a review of your application by the recruitment team, successful candidates will:  
Submit a video interview for review by the recruitment team 
Complete a Psychometric testing assessment  
Meet with the recruitment team in a telephone interview 
Attend an assessment center to complete a case study relevant to the role, followed by panel interviews with the hiring managers and team representatives
Undergo a reference check prior to an offer 
Social Responsibility
First Sentier Investors
---
At First Sentier Investors, we recognise that the individual and collective decisions we make as investors have far-reaching implications. We firmly believe that an emphasis on stewardship underpins the quality of our investment process and is part of our broader social license to operate.
For more than a decade our responsible investment (RI) strategy has focused on enhancing the quality and relevance of our investment capabilities, embedding a culture of stewardship across the organisation and industry more generally, and engaging our people in our RI work.  
 
Responsible investment is the cornerstone of our business. We were one of the first asset management companies to integrate responsible investment into processes across every asset class. 
For more information and resources on our commitment to responsible investment, visit our Responsible Investment website at https://www.firstsentierinvestors.com.au/au/en/individual/responsible-investment.html