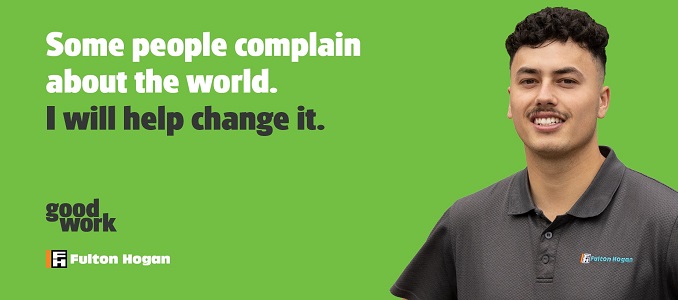 Fulton Hogan Graduate Programs
Fulton Hogan is currently not accepting applications
We build and maintain infrastructure that connects and enhances communities across Australia, New Zealand and the South Pacific. Everything from roads and bridges, to airports and utilities. At Fulton Hogan, we all contribute to a better future; a future we can all be proud of.
Fulton Hogan currently has 0 opportunities.
Select the following options:
Past Fulton Hogan Graduate Hiring Statistics
If you're interested in working at Fulton Hogan, understanding when they have opened up applications for their graduate programs, graduate jobs and internships is helpful knowledge to have so you know when you might need to apply. Use the below information to see when Fulton Hogan hires graduates, but more importantly what graduate degree's and other student attributes they target for their jobs.
---
Disciplines
Accounting (14%),

Engineering (86%),

Engineering Civil Structural (29%),

Engineering Electrical (14%),

Engineering Mechanical (14%),
Locations
Melbourne (57%),

Adelaide (29%),

Brisbane (29%),

Hobart (14%),

Perth (14%),
Work rights
Australian Citizen (100%),

Australian Permanent Resident (100%),

New Zealand Citizen (100%),