GHD Graduate Programs & Internships
GHD is one of the world's leading professional services companies operating in the global markets of water, energy and resources, environment, property and buildings, and transportation. We provide engineering, architecture, environmental and construction services to private and public sector clients.
GHD currently has 0 opportunities.
Select the following options:
Past GHD Graduate Hiring Statistics
If you're interested in working at GHD, understanding when they have opened up applications for their graduate programs, graduate jobs and internships is helpful knowledge to have so you know when you might need to apply. Use the below information to see when GHD hires graduates, but more importantly what graduate degree's and other student attributes they target for their jobs.
---
Job types
Graduate Jobs (67%),

Internships (30%),

Entry Level Jobs (4%),
Disciplines
Accounting (6%),

Administration (4%),

Architecture (52%),

Arts and Humanities (4%),

Banking and Finance (2%),
Locations
Sydney (26%),

Perth (24%),

Brisbane (22%),

Melbourne (20%),

Regional Queensland (13%),
Work rights
Australian Permanent Resident (100%),

Australian Citizen (100%),

New Zealand Citizen (87%),

Australian Working Visa (65%),

Australian Skilled Migration Visa (485) (65%),

Australian Bridging Visa (65%),

Australian Student Visa (65%),
Why GHD?
Being the best we can be is in our culture.
We are a family of smart, innovative and creative problem solvers. In our employee-owned company, everything feels like it matters more. Challenge us and help us come up with new solutions to ensure water, energy and urbanisation are made sustainable for generations to come.
Our commitment to you
Commitment is a powerful word that defines how we do business, how we serve our clients and how we care for one another. We will support your needs by giving you the tools to do your best work and then recognise achievements. We will set your curiosity free to allow brilliant minds to do their best work. We will invest in new ideas, removing barriers where we can. Finally, we will encourage you to collaborate with thousands of diverse people across our global business.
Who we are
We are committed to solving the world's biggest challenges in the areas of water, energy and urbanisation. GHD is a global professional services company that is a leader in engineering, construction and architectural expertise. Established in 1928, we remain wholly owned by our people. We are 10,000+ diverse and skilled individuals, yet we are proudly 'One GHD' across more than 200 offices, spanning five continents – Asia, Australia, Europe, North and South America, and the Pacific region. Delivering extraordinary social and economic outcomes, we are passionate about building lasting relationships with our partners and clients.
Developing the impact of our future leaders and technical specialists.
Our people are at the very heart of our success. That's why we are committed to developing and supporting talented, motivated graduates who are eager to launch their professional careers delivering to clients on varied and challenging projects. 
As a Graduate, your development happens in a number of ways, including:
Our Graduate Development Program
GHD
---
As a Graduate, you will learn how to transform complex challenges into imaginative solutions.
The GHD Graduate Development Program is an integrated, holistic approach to developing future leaders and technical specialists. Over the two-year program, you will learn about our business and our values, your team and most importantly, yourself. You will develop your decision-making, communication, technical and critical leadership skills, access personal mentoring, and participate in a variety of development activities. Alongside invaluable on-the-job experience is the chance to build networks that will last a lifetime.
It is a structured, balanced development program with a blend of experience and exposure across GHD designed to develop your skillsets and keep you constantly challenged.
The program highlights are:
An intensive, informative and fun induction and orientation session
Formal and informal learning opportunities
Regular coaching and feedback
Various opportunities to build your network within the business
The opportunity to participate in our mentoring program
A variety of assignments through different groups, projects and locations
Involvement in local community projects
The creation of your own graduate peer community
Preparation for attaining professional accreditation.
GHD uses a variety of ways to build your skillset and knowledge including: coaching and mentoring, talent exchanges, e-learning modules, opportunities for self-study, structured workshops and courses and through our Career Pathways program.
Career Pathways is our global approach to career planning at GHD which encourages you to develop a portfolio of skills and experiences, providing the capability for a variety of future roles.
On the job learning includes exposure to a variety of projects, disciplines, and regional locations. This will give provide you the opportunity to work with and learn from a variety of different people.
The GHD Business School is the branded name for learning and development within GHD. The GHD Business School provides diverse learning opportunities for you to acquire the experience and knowledge you need to be a truly effective member of our team and to strengthen our global network.
Sadia Abdullah

---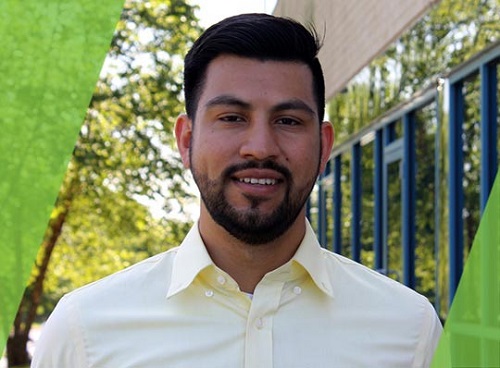 "I protect people from fires by designing fire alarm systems, analyzing egress routes and identifying construction types in new and existing buildings. I also design sprinkler systems to save lives and to protect property from fire and smoke damage."


Jeyson Ventura, Engineer, Chantilly, USA

---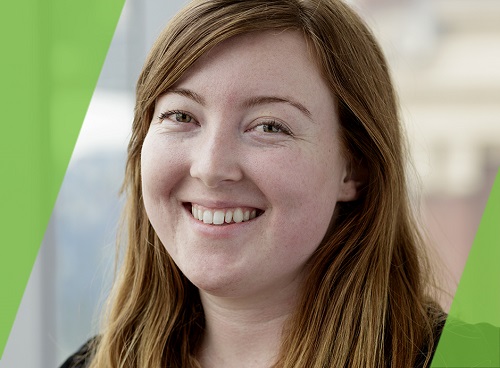 "A Graduate role at GHDWoodhead is an amazing head start into learning how an architect works in a multi-disciplinary environment."


Claire Audley, Architect, Melbourne

---
"I never expected so early in my career that I would have completed field investigation (drilling and seismic MASW) and then performed liquefaction analysis to find out if a dam is susceptible to liquefaction or not."


Hassan Ali, Engineer/Project Coordinator, Waterloo, Canada

---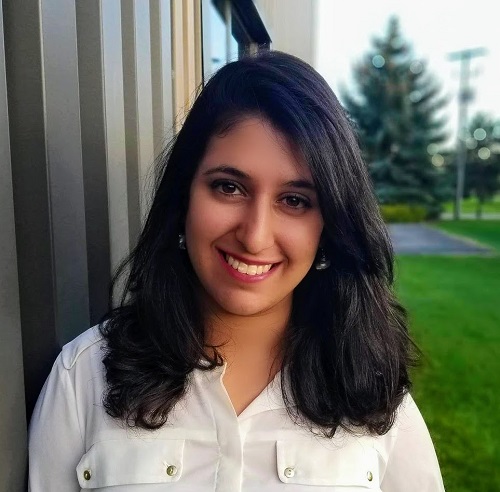 "My advice for new graduates applying is to not be afraid of applying for a role in a field that you feel you lack prior knowledge and experience in. If a job description interests you, and you want to learn more, show that passion during the interview process. Hiring staff do not expect graduates to have multiple years of experience under their belt, what they're in search for is a motivated individual who is eager to learn and grow. "


Dilshad Mondegarian, Environmental Engineer-In-Training, Waterloo, Canada

---
"I've progressed so much in terms of role and geography. I started in Adelaide as a graduate civil engineer and moved to the UK, where I am now Aviation Service Line Coordinator for the Europe and Middle East region."


Jarred Williams, Civil Engineer, London, UK

---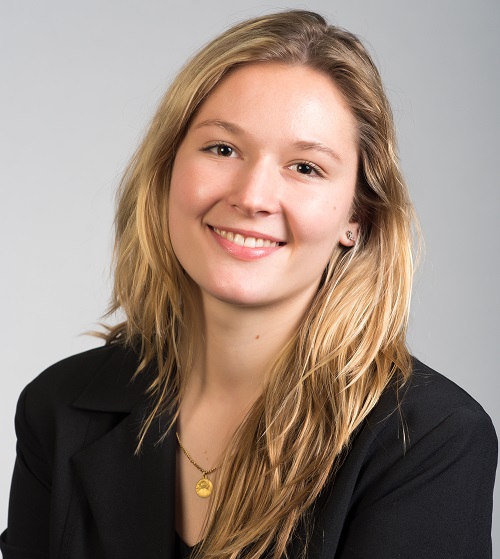 "In my first year as a Graduate, I contributed to a large proposal for a wastewater treatment plant project which I never expected to and our team won it! I enjoyed the challenge of being thrown in the deep end and the responsibility. It demonstrated that my team leader trusts me to ask questions and deliver something of real value."


Flavia Steinauer, Graduate Chemical Engineer, Perth, Australia



Our Corporate Social Responsibility program, GHD in the Community (GITC), is designed to have a positive social and environmental impact on the communities in which we operate.
GHD people are actively involved in community and partner with many not-for-profit organisations. This includes the provision of pro-bono services and the support of a range of community-based enterprises for fundraising, volunteering, workplace support and engagement. Our people proudly consider, formally apply and then nurture GITC partnerships, making this program one of deep interest and personal pride amongst our workforce.
Our clients also play an important part in this program by highlighting their challenges or identifying opportunities for our assistance. We are grateful for their involvement which enables us to add value and a make a real difference to disadvantaged communities or causes.
Projects of national or international significance - that help rebuild communities after disasters, assist with vital infrastructure or simply provide much needed support to affect positive change - are a key part of our approach to GITC.
Diversity and Inclusion

GHD
---
Diversity of thought, background and experience across five continents.
At GHD, we support, encourage and empower our people by providing an environment where everyone has an opportunity to succeed.
GHD's commitment to diversity and inclusion is embodied within our global strategy and includes: championing gender equality, cultural diversity, LGBTI inclusion, adapting to the needs of generational workers, Reconciliation with First peoples as well as flexible working arrangements for our people. Our actions in many regions continue to position us as an industry leader.
We want our people to feel comfortable to share all aspects of themselves at work. Our commitment toward diversity in the workplace is driven by a strong conviction that genuine inclusion will deliver greater productivity, creativity, and diversity from deeper pools of talent and through fairer processes for all.
LGBTI Inclusion

GHD
---
We're committed to creating a workplace environment where everyone feels comfortable to be themselves. We want to be known for our acceptance and inclusion of people regardless of their beliefs, cultural background, gender, age or sexual orientation.
Being lesbian, gay, bisexual, transgender or intersex should mean business as usual for everyone. To us, LGBTI inclusion means creating a workplace where our people feel comfortable and empowered regardless of their sexual orientation - this is championed by our people who continuously encourage inclusion and genuinely value diversity.
GHD established an LGBTI Working Group in 2016 with a vision to create an inclusive environment, not only for the LGBTI community, but for all our people. This group is supported by a network of LGBTI Allies across Australia.
We are recognised as a Bronze Employer by the Australian Workplace Equality Index. As one of 39 Bronze Employers, we are considered an active employer in LGBTI inclusion.
We are a member of Pride in Diversity which is Australia's first and only not-for-profit workplace program designed specifically to assist Australian employers with the inclusion of LGBTI employees.
Our commitment to LGBTI inclusion is part of our broader diversity and inclusion strategy which is embodied within our company strategy.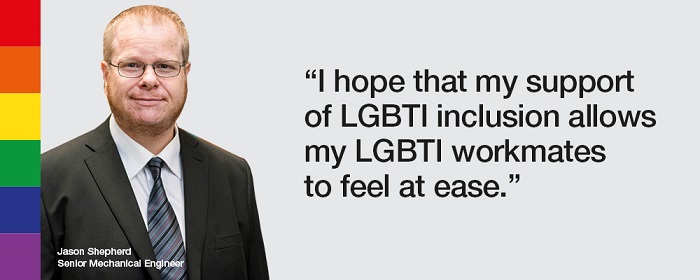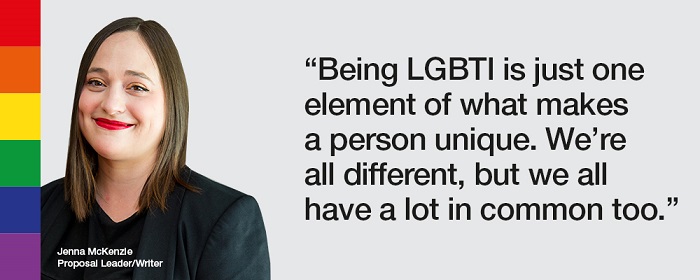 Cultural Diversity

GHD
---
GHD is committed to providing a culturally safe and diverse workplace. We have historically employed people from many different cultural backgrounds whilst promoting harmony in the workplace.
GHD employees currently working within the Australia region have told us they were born across 81 countries, with the majority of our people born in Australia, United Kingdom, New Zealand, South Africa and India.
Generational Inclusion

GHD
---
Young Professionals
We are focused on recruiting and developing our future leaders, through our graduate and emerging leader programs and Young Professionals (YP) networking groups.
Our YP program provides a strong support network our younger employees and opportunities for them to participate in a range of professional development activities. Active in every state, our YP groups help our people build strong working relationships with their peers and clients. The YP program brings together people with less than 10 years of professional experience from various disciplines to assist in developing skills.
Ageing workforce
As part of our efforts to promote and encourage optimal work practices and policies that support mature employees' participation, engagement and health at work, GHD has become an inaugural Stakeholder Reference Group member of the ARC Centre of Excellence in Population Ageing Research. The Centre is a multidisciplinary research collaboration between University of New South Wales, Australian National University, University of Melbourne, University of Sydney and Curtin University aimed at optimising social and economic outcomes for an ageing world. Our engagement with the centre helps them to translate their research knowledge into practical business applications, it also facilitates our access to data, personnel and other resources that will help us promote successful ageing in our workplace.
Reconciliation Action Plan

GHD
---
GHD has been delivering services to Aboriginal and Torres Strait Islander communities in Australia for more than 90 years.
We proudly presented our first Reconciliation Action Plan (RAP) in early 2017 as a public commitment to reconciliation with Australia's First Peoples - read our Reflect RAP here.
Our Reflect RAP focused on developing national strategies related to our business and how we could contribute to reconciliation in Australia. The RAP outcomes graphic below displays some of the key highlights of our reconciliation journey so far.
In November 2018 we launched our Innovate RAP to set the future direction of how GHD and all our people can continue to make a positive difference in a practical way. This RAP also highlights that while we have a lot to celebrate we recognise we can do more.
Our Innovate RAP focuses on the implementation of our national strategies at a local level. We want to leverage our 45+ offices and build relationships with Aboriginal and Torres Strait Islander peoples across Australia.
Click here  to view our Innovate RAP.