Gilbert + Tobin Graduate Programs & Entry Level Jobs
Not all corporate law firms are the same. At Gilbert + Tobin, we challenge the status quo and think differently to do things better. As a bold and ambitious team, we work on our clients' most important projects – the ones that define their business. And through our pro bono practice, we actively make a difference. We are people who know what we stand for, and we have freedom to work in the way that suits us. Our flexible, open and welcoming culture underpins our continued success…
View more
Are you ready to Be Bold?
Gilbert + Tobin is a leading transactions, regulatory and disputes law firm, committed to outstanding citizenship. We guide our clients through defining moments in their business and are renowned for our ability to get things done.
We employ a diverse mix of talented and ambitious people who are attracted to the firm because of its entrepreneurial spirit, creative approach and capacity for change. These are the reasons we enjoy a reputation as the most successful corporate law firm to emerge in Australia in many years.
We advise many of Australia's and the world's leading organisations and focus on the most dynamic sectors. Our clients and projects span Australia, Asia and emerging African markets.
Not all corporate law firms are the same. At Gilbert + Tobin, we challenge the status quo and think differently to do things better. As a bold and ambitious team, we work on our clients' most important projects – the ones that define their business. And through our pro bono practice, we actively make a difference. We are people who know what we stand for, and we have freedom to work in the way that suits us. Our flexible, open and welcoming culture underpins our continued success in Australian corporate law.
We employ a diverse mix of talented and ambitious people who are attracted to the firm because of its entrepreneurial spirit, creative approach and capacity for change. These are the reasons we enjoy a reputation as the most successful corporate law firm to emerge in Australia in many years.
We advise many of Australia's and the world's leading organisations and focus on the most dynamic sectors. Our clients and projects span Australia, Asia and emerging African markets.
Located in the heart of the CBD, the partners and lawyers in our Sydney office include some of Australia's leading practitioners in:
Banking + Infrastructure
Competition + Regulation
Corporate Advisory
Energy + Resources
Intellectual Property
Disputes + Investigations
Pro Bono
Real Estate + Projects
Technology + Digital
The only way to understand the work and culture is to experience it for yourself. Your clerkship with G+T is your chance to see if you'll thrive here. To test yourself with meaningful work from day one. And to get to know the people who will shape your career.
If you want to challenge your thinking and stretch your abilities, this is the firm for you. There has never been a better time to be a part of our story and enjoy the stimulating challenge of working with Australia's most innovative corporate law firm.
From day one, our flat structure allows you to take ownership of challenging work and cutting-edge projects. Work directly with partners and team leaders – nobody is too important to take time to explain things clearly, or give a helping hand.
Our open and welcoming culture underpins our continued success in Australian corporate law. Through our pro bono practice, we are actively making a difference, every single day.
If you're comfortable being challenged, as well as challenging us on the way we think and operate – you'll fit right in. We're not worried about you being you. We're counting on it.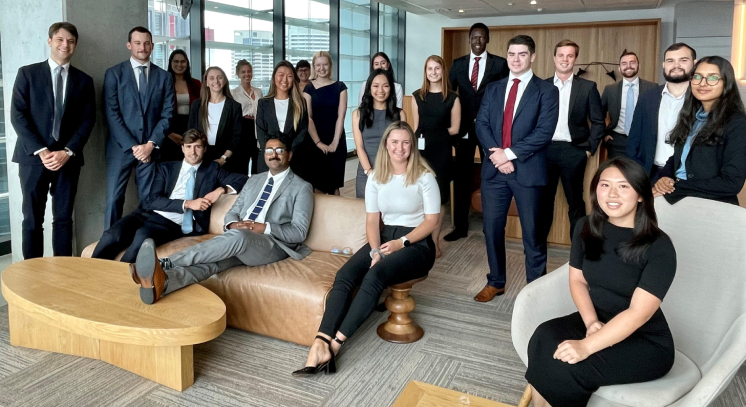 What will you experience?
As a graduate, you can expect to:
work alongside partners and lawyers to develop technical skills in specific practice areas;
play an active role working on exciting, challenging matters – honing your project management, client communication and cross-team collaboration skills;
receive training to build your leadership, legal technology and digital capabilities; and
broaden your horizons through opportunities such as client secondments, international placements or further postgraduate study.
During your rotations, you'll work directly with partners and lawyers and be actively involved in matters related to your practice area. This experience is complemented by a comprehensive program of professional and business development, knowledge management and pro bono work.
You'll also be paired with a more experienced lawyer who will guide you through your rotations and your transition into a practice area. You can look to your mentor to assist you in establishing relationships across the firm and for ongoing support as needed. It's less about developing your technical legal skills, and more about helping you forge your own career path.
Rotation Structure
Graduates complete a formal 18-month program of either three (Melbourne and Perth) or two (Sydney) rotations. Rotations are available across all our practice areas, including interstate secondment opportunities and in Sydney, the option to apply for a 12-month rotation in Pro Bono.
Practical Legal Training (PLT)
Our Graduate Development Program is designed to complement the learning attained through Practical Legal Training (firm-funded PLT). You will also undertake practice-group specific training during your rotations and that will provide invaluable practical and commercial skills to help you transition into practice as a junior lawyer.
Rapid development
At G+T you won't get lost in the crowd. Our business model means that lawyers of all levels work directly with Partners and clients. As a graduate, you'll work directly with partners and lawyers on a day to day basis who will assist with your professional development, challenge you intellectually and provide you with on-going feedback, both formal and informal.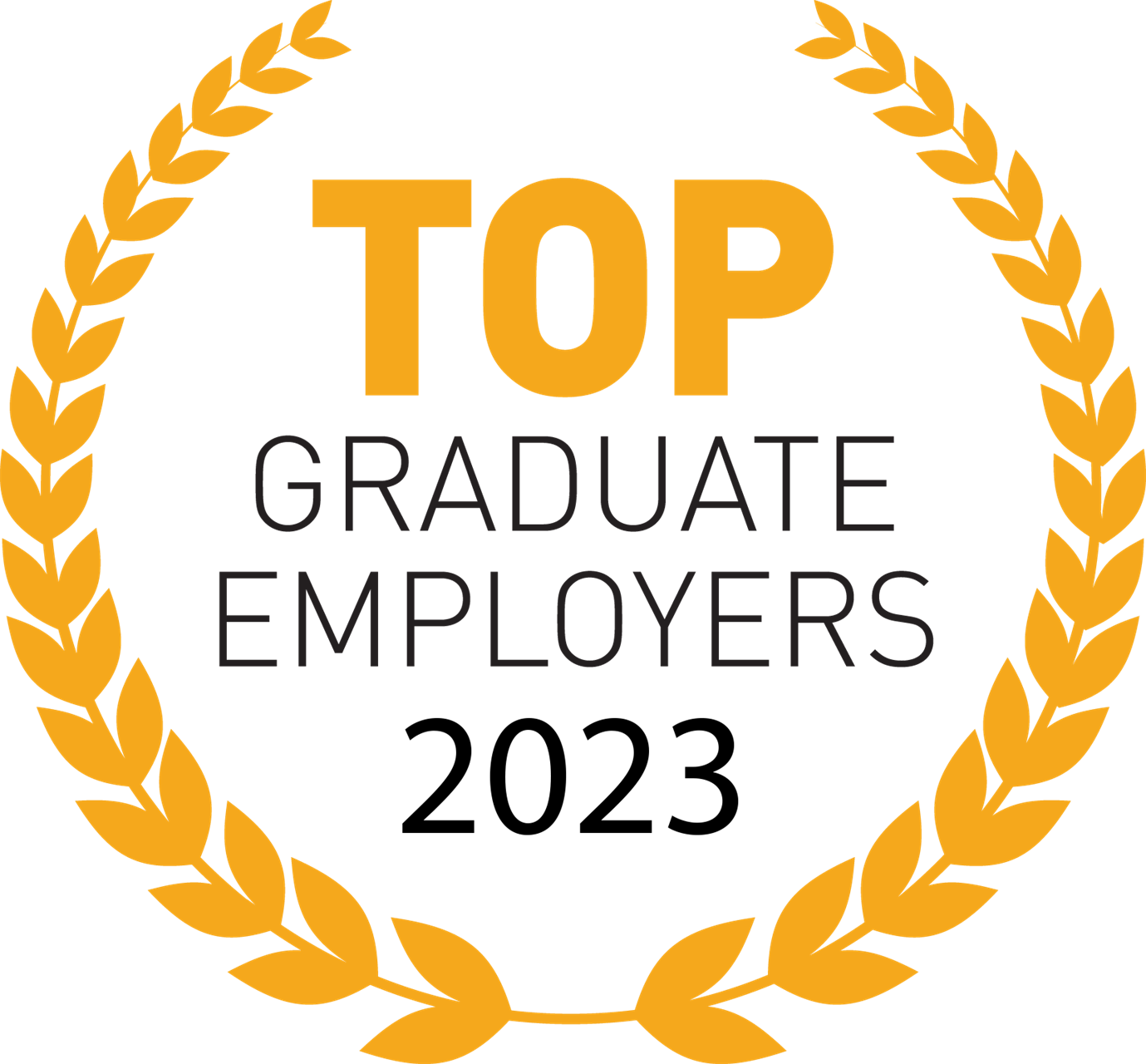 What will you experience?
Depending on your location, you'll complete two, four-week rotations across the firm's practice areas in summer, or a seasonal clerkship over a number of weeks in winter or summer. All clerks are assigned a supervising partner, mentor and buddy to assist with on-the-job training for each rotation - an immediate support network to help smooth the transition from university and assist with your professional development. While your main focus will be corporate work, everyone has the opportunity to assist on pro bono matters, innovation projects and participate in firm-wide activities.
"From undertaking searches for misleading and deceptive conduct claims in relation to fuel usage for a Disputes + Investigations Partner to analysing the rap lyrics of Dr Dre's new song, the work a Summer Clerk undertakes is always diverse, exciting and challenging. I regularly attended client meetings and was treated as a valued member of my teams from day one…. I spent a considerable amount of time uncovering new areas of law, writing research notes and drafting correspondence to clients. My teams had full confidence in my abilities to complete complex research tasks and were always willing to assist me, provide feedback and develop my skills." – Max Condi, 2021 Summer Clerk
How will you learn?
During the clerkship you'll take part in our customised in-house training, and cover topics such as research, analysis, drafting, developing technical skills, interpersonal effectiveness, teamwork, business development and client orientation. As you progress through your rotations you'll develop invaluable skills and knowledge and gain first-hand experience of our various practice groups. Understanding the mechanics of legal practice through research, drafting memos, attending court and meeting clients will all help to build your confidence. And we'll encourage you to contribute ideas and your own fresh perspective.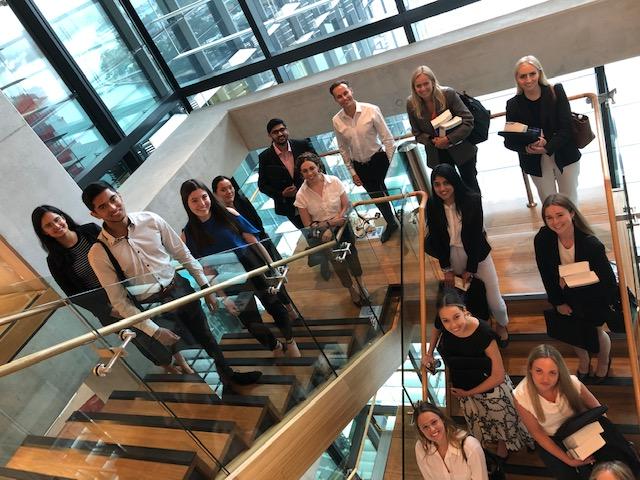 What are we looking for?
The G+T clerkship experience is open to students in their penultimate and final year of study. We're not a prescriptive firm when it comes to our people; we invite individuality and diversity. We also hold ambition, creativity and entrepreneurial spirit in high regard. Our people are collaborative, passionate and dedicated – but most of all they enjoy what they do and never forget to have fun. We seek clerks and graduates who will complement our practice groups and don't feel the need to take themselves too seriously.
"G+T's culture is something that stood out to me during the recruitment phase and during my time as a clerk. Every single person I had the pleasure of meeting, from paralegals to partners, were incredibly approachable, warm and giving with their time…. Throughout the clerkship I met people who were genuinely invested in my learning and career development, and who provided me with training and opportunities that allowed me to explore different ways in which I could explore life in corporate law." – Neha Sharma, 2021 Summer Clerk
Paralegal Opportunities
The majority of our paralegals are law students who have completed a G+T clerkship, and who work casually for two-to-three days a week while completing their university studies. However, depending on the needs of each practice group, we also recruit additional paralegals in their third, fourth or fifth year of study.
As a Paralegal you will be working with and supporting leading legal professionals, working on high profile and complex transactions and disputes. Whether it's assisting with research, drafting memos or advices, due diligence or discovery, you will be challenged every day.
When recruiting paralegals, we look for students who identify with our core values of innovation, entrepreneurial spirit, commercial acumen and a determination to succeed. Previous paralegal experience is advantageous but not a prerequisite.
We accept expressions of interest for paralegal opportunities through our "People on Demand" (POD) portal. Click here to register your interest in any upcoming opportunities as and when they arise: https://pod.gtlaw.com.au.
First Nations Cadetships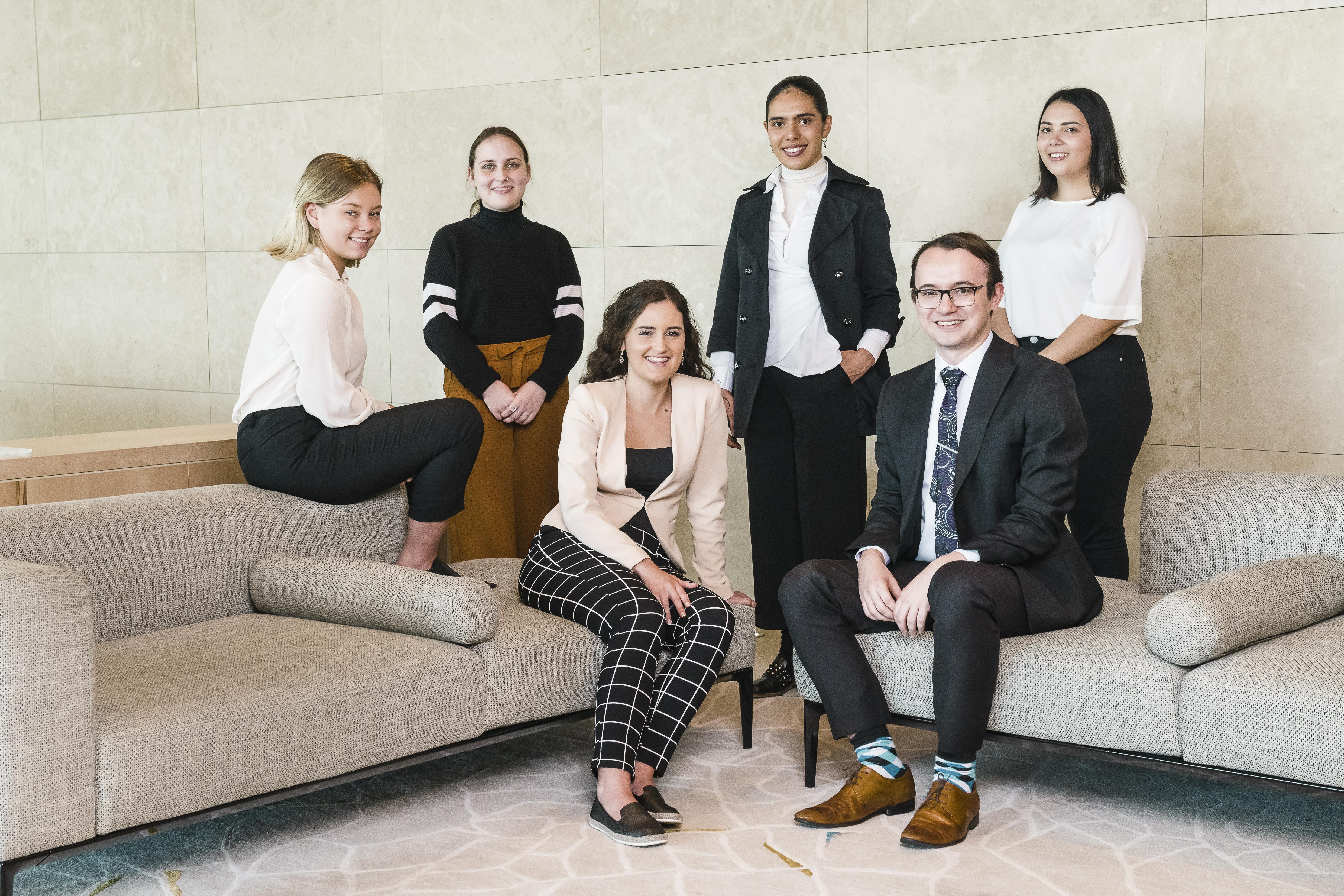 G+T is committed to employing Aboriginal and Torres Strait Islander Australians in our firm as part of our Reconciliation Action Plan (RAP). At the heart of our RAP is a commitment to increase the representation of Aboriginal and Torres Strait Islander Australians among our employees. One of the key ways we do this is through our First Nations Cadetship.
G+T's First Nations Cadetships are a fantastic introduction to life in a law firm, for law students at any stage of their degree. Working one to two days per week, you'll participate in a staggered program of work experience that is responsive to your level of experience, including the opportunity to work as a paralegal. Through on-the-job-learning, mentoring, structured training programs, and both internal and external events, there's no shortage of personal and professional development opportunities on offer.
Applications typically open in September of each year. See our website for further details: https://www.gtlaw.com.au/careers/students/indigenous-employment
"Having joined G+T via the 2020 Indigenous Cadetship, getting a clerkship here was a dream come true. I was so thrilled that all the hard work had paid off and I was going to be clerking at a firm I had great amounts of respect for.  I was given invaluable training, I worked on interesting matters, I was challenged, I was supported, I was inspired, and I made friends that I truly believe I will have for life.
I began the clerkship in Corporate Advisory and loved it immediately. My second rotation was in Competition + Regulation. It took me a little longer to find my feet in this team but the people I worked with were very supportive and took time to explain the basics. I'm a country girl and am the first person in my family to go to university but not once have I felt out of place. This is what I believe makes G+T truly special; the firm has a culture of acceptance I haven't experienced anywhere else." – Karla Jeffrey, current paralegal and 2023 Graduate.
Professional Development
Many of our lawyers choose to undertake postgraduate study. G+T offers funding assistance for masters' degrees and other postgraduate courses as part of our ongoing commitment to your continuing education. While studying, you may also be offered study leave to study and attend exams.
Each year we award a number of scholarships of up to $10,000 to support our people to study at any educational institution in the world in a subject area of their choice, which aligns with the work that they are doing, or a focus area for the firm. Past scholarship winners have studied at prestigious institutions in the United Kingdom, United States and Hong Kong, including Oxford, Harvard and LSE, amongst others.
Secondments
G+T offers secondment opportunities both in Australia and overseas. These secondments are a great personal and professional development opportunity. Our lawyers tell us that their secondment experience has been an invaluable part of their career development.
Our client secondments range in duration in a wide variety of industries, providing you with an opportunity to gain a better understanding of how in-house counsel operate. This first-hand knowledge enriches your legal experience and enables you to anticipate the needs of our clients and strengthen our relationship.
G+T has a "best friends" network with top tier firms internationally. We will support you in seeking opportunities to work abroad, which will expand your commercial skills in a global setting.
Depending on the office location you may be asked to complete any of the following:
Online application form
Psychometric assessments (Inductive Reasoning Assessment and/or Occupational Personality Questionnaire)
Video interview questions
In-person interviews with a Partner and/or Lawyer and HR
Group activity (Sydney only – part of the Super Saturday assessment centre)
Individual exercise (Sydney only, as above)
Name: Alana Callus
University: University of Sydney
Position: 2020 Summer Clerk, current Paralegal
"The highlights of my clerkship experience were the people and the culture – but at G+T, these are so much more than buzzwords.
Every person I met at G+T was genuinely invested in my learning and success. From my very first day, I felt like part of the team which is a testament to the firm's collaborative, non-hierarchical structure. It was energising to come in to the office each day knowing you would be working on the most complex legal questions with some of Australia's leading lawyers. The partners are down to earth, approachable and generous with their time. I was brought in on matters that aligned with my interests, introduced to clients and even able to attend virtual court. I was encouraged to share my perspective and was able to contribute meaningfully through interesting research tasks and projects.
I rotated through the Intellectual Property and Competition + Regulation practice groups during my clerkship, which highlighted the diversity of matters you get to work on as a clerk as well as the common characteristics between teams like work ethic, collegiality and enthusiasm. As a young ambitious firm, G+T is definitely a place where you can work hard but have fun. Our clerk cohort also shared this attitude of collaboration and teamwork, both in the office and on the sporting field. We formed instant friendships and would connect outside of work through trivia, painting classes, group dinners around Barangaroo, 3pm donuts and karaoke. The clerkship highlighted how we could all bring our full selves to work and didn't have to fit a particular mould. G+T is a firm that encourages different perspectives and cultivates curiosity.
G+T provides an unparalleled level of autonomy to its clerks and grads, but also all the support you need. There was a great network of both formal and informal buddies and mentors who were always available to answer questions and provide useful feedback. There was also a comprehensive training program which empowered us to develop both personally and professionally.
There was no such thing as a typical day during the clerkship. If you are eager to learn and willing to try new things, then G+T is a place where you can grow and thrive. As part of the clerkship program, there were a variety of opportunities to get involved with the firm as a whole. I was able to contribute to a pro bono project into discrimination towards the LGBTIQA+ community and recommendations for legal reform which resonated with the firm's broader values of inclusion and citizenship. As well as legal skills, the clerkship was focused on developing our strategic thinking and entrepreneurship through the innovation program. My group designed a tool to helps musicians navigate the complexities of copyright infringement and took out the prize for the best app. It was a great way to learn how to code and problem solve using technology and to add to the forward-thinking mentality at the firm.
I would recommend a clerkship at G+T to anyone aspiring to work on matters at the forefront of commercial law and technology in a fast-paced, dynamic environment."
---
Name: Harry Meixner
University: University of Queensland
Position: 2021 Graduate Program
"I did my clerkship at Gilbert + Tobin ('G+T') over the of summer 2019-2020 and started as a graduate in March 2021. My experience was unique in that I came from Queensland; I've lived in Brisbane my whole life and studied at the University of Queensland. I had wanted to do a clerkship in Sydney because my ultimate goal has always been to start my legal career in the Harbour City.
I initially chose G+T because it is exciting to be a part of a young and growing firm – something that makes it different than the rest even though it still wins the best work in the market. Plus, I was impressed with the G+T people I met during the recruitment process; everyone was smart, passionate, friendly and approachable. They were normal people I could see myself working with.
Sydney clerkships are a little different to Brisbane ones: they are ten weeks' long over the whole summer which means you really get to take a deep dive into the world of corporate law. From day one in the Competition + Regulation team, my buddy introduced me to a merger authorisation matter. I assisted the lawyers in preparing an authorisation application for submission to the ACCC. I found this matter so interesting and enjoyable to work on because it involved websites, products and companies I had used before, so in a way it didn't take me too long to get my head around what was happening. I also really liked working on a merger authorisation because there was scope for creativity; much of our authorization application involved coming up with creative and imaginative arguments in favour of merger clearance. I was treated as if I was part of the team; I was invited to the daily team meetings, to client calls and given tasks which actually helped progress the application rather than 'work for the sake of work'. The authorisation application became public on the ACCC website, so the results of our hard work were visible – so satisfying! In April 2020 the ACCC announced the good news: unconditional merger authorisation for the transaction – a great result for the client.
During my Banking + Infrastructure rotation I sat in the pod dealing with restructuring and insolvency matters, something completely different to the work in C+R. Highlights included attending a creditors' scheme of arrangement meeting with the lawyers and a fascinating research task on loan enforcement under Sharia law. I really enjoyed studying insolvency at university, so I liked seeing how the area of law is applied in practice. Outside of the pod, I helped other B+I lawyers on discrete advice and procedural tasks such as letter drafting and document preparation.
From induction to the farewell, the clerkship was well-structured. During the few times I wasn't busy assisting the lawyers, I had projects to keep me occupied. Everyone I worked with was very approachable and willing to answer any questions I had – about tasks I was doing for them or about their career or life generally. We had a fantastic, large group of clerks and everyone became friends very quickly. Over the course of the summer, I made some very good friends. In the break between the clerkship and the graduate program, I still talked to my G+T friends almost every week.
I have since returned to the firm as a graduate and despite the break, it already feels like I am continuing the good memories of my clerkship. The good friends I met during the clerkship meant that I moved to the Harbour City with a solid social support network. My first rotation is Corporate Advisory, the largest group in the firm. Only a few weeks in and I'm getting exposure to several large international M&A transactions and many interesting corporate law issues. I would recommend the clerkship to all penultimate year law students in Queensland who are interested in a career in corporate law in Australia's beautiful financial capital."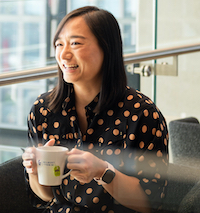 Name: Stephanie Choong
Position: Graduate, Competition + Regulation
Degree: Juris Doctor; Bachelor of Commerce / Bachelor of Economics, UNSW
| Time | Description |
| --- | --- |
| 6:15 AM | My alarm goes off and the morning sun shining through my window gets me up. I head out for a run and a swim at the beach before getting ready to catch the bus into the office. I'm on a 2-3 days per week in the office schedule with the other days spent working from home. |
| 9:00 AM | On my way to my desk, I pick up my breakfast from the office café which I've preordered through an app. I login to my computer and go over any new emails since last night and briefly catch-up on the news. |
| 9:15 AM | I'm on a video call with a lawyer to receive instructions for an application to the Australian Prudential Regulation Authority (APRA) for the sale of shares in a superannuation fund that I will be drafting today. The lawyer has come to me because I gave a small talk on my prior experience as a risk management consultant in the financial services industry which would be relevant to this work. The lawyer talks me through the documents that I will be using as a point of reference and instructs me to contact her any time if I have questions on the firm's instant messaging service or by phone. |
| 9:30 AM | As part of the corporate acquisition of the superannuation fund client, APRA requires that they submit a controlling stake proposal application which explains the proposed new corporate structure and the proposed operating model post-transaction. I start drafting sections of the application by creating an organizational chart of the proposed new corporate structure. I also draft the background to the proposed acquisition and outline how the client's governance, decision-making, and resourcing will work under the proposed operating model. Today is a day that my prior work experience has come in handy! |
| 1.30 PM | I grab a quick lunch from the cafeteria downstairs and catch-up with a friend over tea in one of the breakout spaces in the office. |
| 2:00 PM | Another lawyer I've been working with on an Australian Competition & Consumer Commission (ACCC) merger authorization submission for a large software company asks for urgent help with preparing customer switching analysis. I enjoy working with spreadsheets so that makes the calculations much quicker! |
| 5.30 PM | I pack up my laptop to make the commute back home on the bus. I log back on when I get home and continue my work from there. I've got a home office set up and I've settled into a hybrid system of working from home and the office since we first transitioned out of the office due to the coronavirus pandemic. |
| 7.00 PM | The lawyer from this morning's task wants to check in on my progress with the APRA application. I do a brief review of what I've done so far before emailing the draft application to the lawyer who checks that I'm on the right track. The lawyer tells me that she is happy with how the application is looking and to continue working on this over the next couple of days. I continue working on it a bit more before completing my timesheet for the day and adding the remainder of the task to my 'To Do List' for tomorrow. |
| 7.30 PM | I head out for an evening walk and to get some fresh air before dinner. |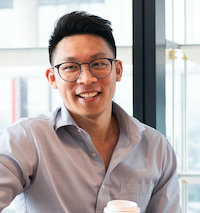 Name: Ethan Huang
Position: Graduate, Technology + Digital
Degree: Bachelor of Business / Bachelor of Laws; University of Technology, Sydney
| Time | Description |
| --- | --- |
| 7:00am | Wake up to my pup, Kobe, calling for breakfast. |
| 7:45am | Take the train in to work listening to the latest bop from Ozuna. |
| 8:45am | Arrive at my desk and catch up on emails that have come in overnight. There have been updates to the virtual data room and responses to Requests For Information on a due diligence I'm working on. The transaction is for a health business that licences telehealth IT systems. I log on to DD, G+T's proprietary due diligence portal, to download and review the new documents. |
| 9:30 AM | We have our Technology + Digital (T+D) weekly team meeting today. This is held over Webex with those in the office joining locally. We go around the grounds with work updates and to check in on who has capacity and who needs assistance. I've volunteered for the shark tank this week, a 5-10-minute presentation to the group on just about anything. I cover China's latest personal information protection law and compare it with Australia's privacy act reviews. |
| 10:30am | Having reviewed the new documents on DD, I update the due diligence report and flag any red flags. The report is not due until later tomorrow but to give ample time, I send it off to the partner for review and feedback. In the meantime, another partner asks for some help on updating a client's privacy policy. I am to have a go at doing the first draft and the final is due to the client later today. The partner also wants me to help draft a legal data audit methodology that he has started for a client, covering legal issues across the data lifecycle. This is due end of next week. |
| 12:00pm | I complete the draft privacy policy and send it off to the partner for review. We head into a meeting room to go through my mark ups and queries. |
| 12:30pm | Lunch! Head down to The Canteen to grab some lunch and sit by the water with some other grads to soak up the sunshine! Take a walk around the block and get a flat white to go. |
| 1:30pm | A T+D training session on service agreements has been organised by some senior lawyers. The training covers key clauses and common issues, drafting techniques, and participating in a mock negotiation. The session was super practical and helpful for understanding the purposes and nuances of putting together service agreements. Next session is scheduled for two weeks' time! |
| 3:00pm | After training, I am sent a copy of an advice that I helped a partner do some research on regarding IT procurement regulations. After reviewing it, I ask the partner for 15 minutes to go through points and questions I had. It was great to sit down and understand how my research was used and what the end advice to the client looked like. I was given another task to do some research on machine readable legislation. To get a better technical understanding, we rope in the experts in G+T's legal informatics team and discuss the workings and issues surrounding code as law. |
| 5:30pm | Thursday Throwdowns are back and in a COVID-safe fashion! We head to a local bar for some early end of week drinks. |
| 7:00pm | After learning the difference between a dry and dirty martini (dry for me), we grab some dinner and head home. |
| 8:30pm | I log back on to do a final check of emails. Great news - an article I have been writing with a senior lawyer and partner has been approved for publication! A partner also emails a legal gap analysis task that has just come in and wants my help with tomorrow. We schedule a meeting for first thing tomorrow. |
| 9:00pm | Log off and get ready for bed/ re-watch of the best show on Netflix - Parks and Rec. |
G+T prides itself on being a great place to work. Our benefits are designed to help our employees manage all their lifestyle needs and to reward them for being part of the team.
From financial rewards to health and wellbeing, outstanding L+D opportunities, flexibility and innovation – here are some of the benefits of being part of the G+T team.
Financial and retail: we pride ourselves on rewarding high performing employees with top of market remuneration. We also offer a generous bonus structure rewarding high performance, a substantial employee referral program, relocation assistance (where required) and access to G+T special vendor offers on travel, entertainment, retail, health and fitness via our offers portal.
Leave options: in addition to 20 days paid leave, we offer the option to purchase an additional two weeks of annual leave, leave of absence opportunities, as well as rewarding employees with one annual "G+T day" and study leave.
Parental care: we are proud to offer up to 26 weeks' paid parental leave; the ability to take parental leave at the same time as your partner - no differentiation between primary and secondary carers. We also pay superannuation on unpaid parental leave, offer family and parent rooms and have a 'Working Parents Program', a platform which provides coaching, resources, advice and tools.
Flexibility: we support and encourage flexible working to suit employees' needs. This may include part time work schedules, varied start and finish times, longer breaks for personal errands or to attend fitness classes and an open plan office environment to enable greater access to employees and partners. In addition, our "Project Wings" initiative provides IT equipment to employees to work from home.
Health and wellbeing: we foster healthy working through our discounted gym memberships, stress management programs and seminars, annual flu injections, skin cancer checks and our Employee Assistance Program (EAP).
Community care: we offer a variety of opportunities to participate in charity events, to contribute to our Corporate Social Responsibility and pro-bono programs. We also offer 20 days paid leave for employees wishing to volunteer, or requested to volunteer, to assist their community with disaster relief and emergency management activities through recognised national emergency management bodies.
Social: regular social gatherings and sporting groups including morning/afternoon teas, monthly drinks, book clubs, trivia, bingo, EOFY and Christmas parties, futsal, netball and power walk teams.
A subsidised in-house café (Sydney only), free fruit baskets and a range of savoury snacks, tea, coffee and biscuits.
In-house concierge assistance through our "Service HQ" (Sydney only) team for out of hours admin support and other facilities such as discounted dry cleaning.
Diversity & Inclusion

We are committed to taking actions that make Gilbert + Tobin a diverse and inclusive workforce. We know that including diverse people in our firm makes us stronger. We find that more diverse groups of people bring different, valuable perspectives to our problem solving. Embracing and celebrating the difference in our people is embedded in our culture at Gilbert + Tobin. We encourage an open dialogue on inclusion at the firm and have a firm Diversity Council dedicated to driving our diversity + inclusion agenda. The five major streams of focus are senior women, gender, flexibility, accessibility and mental wellbeing.
LGBTIQ+

OUT is Gilbert + Tobin's LGBTI (lesbian, gay, bisexual, transgender and intersex) and allies group. OUT's objective is to ensure that Gilbert + Tobin continues to celebrate diversity, including all LGBTI staff, as a fundamental value of the firm.
G+T is a proud member of Pride in Diversity, Australia's leading workplace program for inclusion of LGBTI employees. In 2018, we were recognised in the Australian Workplace Equality Index as one of the top employers for LGBTI workplace inclusion in Australia.
"On the day of the postal vote announcement, OUT organised what we thought would be a modestly attended event to watch the result. Literally hundreds turned up in the Sydney and Melbourne offices and people came into the Perth office early. When the result was announced, a huge cheer went up, and in that moment, I realised what had been the thread of my loyalty and that of many others to G+T – its humanness." Peter Waters, Consultant & former Partner.
Disability Support

G+T's ambition is to be a place where we can say proudly that "all of what we do and say, and how we do it, is automatically and naturally inclusive of disability".
One of G+T's partners, Darren Fittler, is blind and is a passionate advocate for disability rights and inclusion. Darren leads the accessibility stream of our Diversity Council, committed to ensuring that accessibility is considered in all firm initiatives. This includes:
Participation in Diversity Council of Australia events to raise awareness, such as Creating Accessible and Inclusive Workplaces, which Darren has moderated;
Hosting events for the International Day of People with a Disability, where all employees had the opportunity to understand more about inclusion and accessibility;
Providing input into our Culture + Engagement Survey, both in designing questions around our performance on accessibility and in ensuring the platform is accessible. Accessibility is considered in the design of all digital platforms.
External advocacy; Darren provides disability inclusion presentations and information to key clients;
We are a Silver Member of the Australia Network on Disability.
Gender Equality

We are committed to building a gender equal firm, addressing economic inequality for women and embracing the future of work.
However, statistics are only part of the story. Many of our women hold leadership positions in the firm as Group and People Leaders and members of the Gilbert + Tobin board.
We have developed a number of professional development programs specifically designed to inform, support and inspire women at all levels of the firm. We have a range of flexible working arrangements and support structures available, including best-practice parental leave entitlements policy, part-time and job share opportunities, flexible working hours, return-to-work support and an on-site family room.
All employees have access to a 'work from home IT kit' to enable greater flexibility in how people manage their personal commitments with the needs of clients.
G+T's ongoing efforts to increase opportunities for talented women to build rewarding long-term careers and at the same time empower both women and men to better balance their work and family commitments has received strong endorsement from external organisations such as WGEA, The Diversity Council and The Women Lawyers Association of NSW (WLAN).
Gilbert + Tobin also supports disadvantaged women in the community through our pro bono and corporate social responsibility programs, including contributing to the Dress for Success program.
G+T Women's Circle
The Women's Circle is a G+T initiative aimed at enriching and supporting the career and professional development of enterprising Australian women. It was established to give women executives the opportunity to develop their leadership skills, share experiences, and network with a peer group of senior women across corporate sectors, government and the arts. Delegates are selected by their CEO and Chair as people with significant potential to be future leaders in their business and in the community.
The Women's Circle was founded by Janet Whiting, head of the firm's disputes and investigations practice in Melbourne. In Sydney, technology and digital partner Sheila McGregor leads the program, and Perth partners Sarah Turner, Claire Boyd and Julie Athanasoff co-lead.
The Circle has four key areas of focus: talent, opportunity, inspiration and networking. Each delegate is provided with opportunities, inspiration and connections which have the potential to sustain and nurture them through their careers.
The monthly sessions cycle through three components; Peer engagement presentations, industry sector insight "bites" and keynote speaker addresses. Particular highlights are hearing from high-profile and influential female leaders, who are forging a path before them.
A selection of these speakers include: Susan Lloyd-Hurwitz, Joanna Murray-Smith, Elizabeth Proust AO, Ann Sherry AO, Alison Watkins, Diane Smith-Gander, Janet Holmes à Court AC, Hon. Cheryl Edwardes AM, Ilana Atlas, Anna Bligh AC, Elizabeth Bryan AM, Elizabeth Ann Macgregor OBE. Each of the women who make up our program of speakers play an important role in shaping current policy and decision-making across the spectrum of businesses and organisations they represent. Their credentials span across sectors, including administration, aviation, digital media, energy, financial services, government, investment management, politics, private equity, real estate, sport, sustainability, the arts and transport. Participants will gain rare access to, and understanding of, the critical factors that have led to their individual successes and current positions of influence in their respective fields. We are grateful for the generosity of these speakers in giving their time and wisdom to the next generation of leaders.
The Women's Circle is an investment in future leaders and a stepping stone towards professional success and advancement. As such, this unique professional development and women's networking initiative has been designed to extend, challenge and support the next era of leadership in Australia.
First Nations

We acknowledge and pay respect to the traditional custodians of the lands and waters of this nation. We particularly acknowledge the custodians of the lands upon which our offices are located and where we have the privilege to work today – the Gadigal people (Sydney), the Wurundjeri people (Melbourne), and the Whadjuk people (Perth).
Gilbert + Tobin has developed long standing relationships with Australian Aboriginal and Torres Strait Islander communities through the work of our pro bono practice.
We have been a strong advocate for Indigenous constitutional recognition and the need for an Indigenous voice to Parliament, both as a firm and through the personal efforts of our Managing Partner, Danny Gilbert.
We were the first Sydney law firm to have a Reconciliation Action Plan (RAP), and the second nationally. Our RAP includes:
Prioritising pro bono support for Aboriginal and Torres Strait Islander individuals and organisations;
Supporting an Indigenous Employment Strategy that includes an Indigenous Cadetship Program for law students, and places for Indigenous people in non-legal roles;
Providing financial support to Indigenous community organisations, including the Tribal Warrior Association, National Indigenous Youth Leadership Academy and Mudgin-Gal Aboriginal Corporation;
Supporting Indigenous economic development by procuring products from Supply Nation certified Indigenous businesses.
G+T is built on and thrives on technological disruption. It is in the DNA of the firm; the G+T attitude of embracing innovation has always gone hand in hand with business success.
We have a comprehensive innovation strategy that brings together the G+T team with clients and startups to explore better ways of meeting the needs of our clients, new business models and more efficient business processes.
Our innovation team is made up of leading legal practitioners, consultants and technologists from across the firm, all interested in the future of legal services, moving the law forward and creating new opportunities to better serve our clients. What's more, you can also elect to undertake a rotation through our Legal Service Innovation area as both a clerk and a graduate.