Give A Grad A Go Graduate Programs & Part Time Student Jobs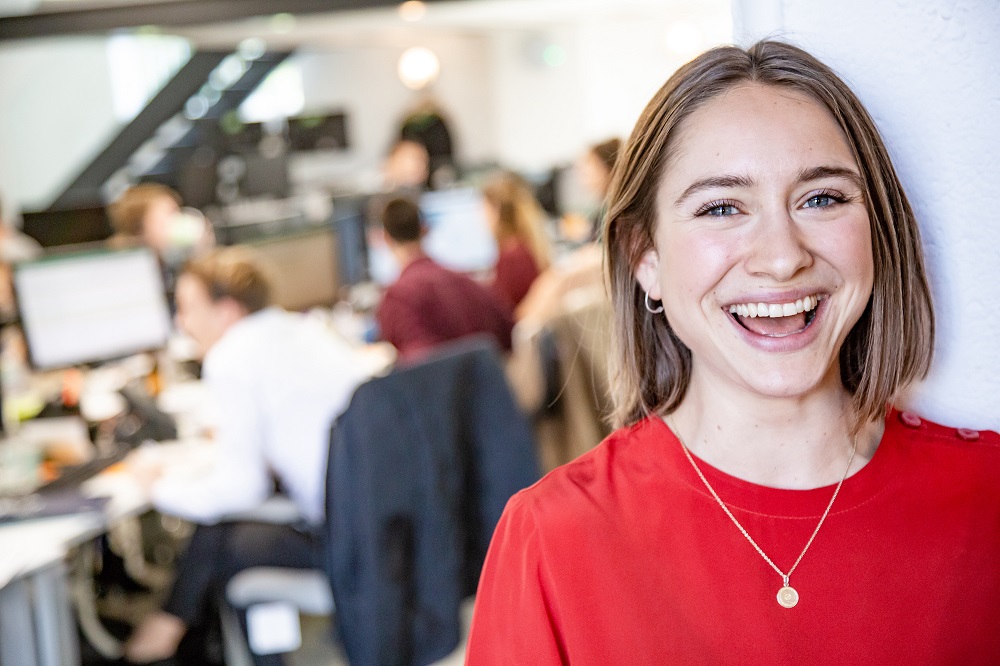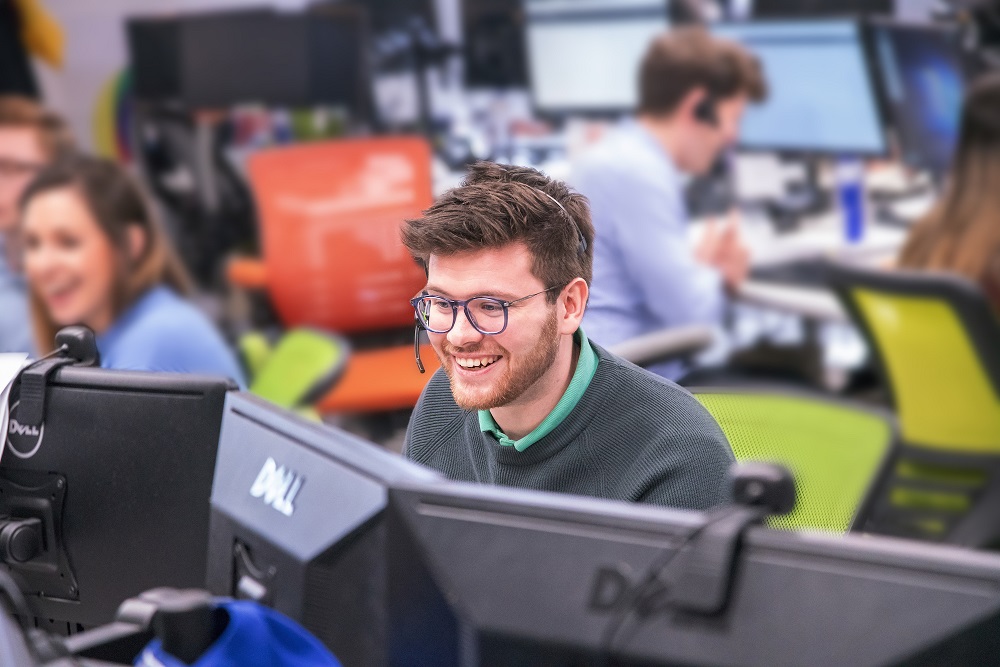 Since 2009, we've helped thousands of graduat…
View more
Create your career profile


From the moment you register with us, we make it our mission to help you get the graduate job that perfectly matches your career ambitions. This starts by one of our Consultants taking the time to get to know you, listening to your skills, your ambitions and what your career goals are. If, like many graduates you're unsure on this, we are here to help you figure out which roles you may most suit and enjoy. 

Begin applying to our graduate jobs


Once you have registered, you can start applying to our range of graduate jobs on our website. Our easy application process means all you need to do is select your CV and apply. You'll then receive feedback from us as to whether you're right for the role and ready to progress to the next stage, or if your CV isn't quite ri…
View full process
Create your career profile


From the moment you register with us, we make it our mission to help you get the graduate job that perfectly matches your career ambitions. This starts by one of our Consultants taking the time to get to know you, listening to your skills, your ambitions and what your career goals are. If, like many graduates you're unsure on this, we are here to help you figure out which roles you may most suit and enjoy. 

Begin applying to our graduate jobs


Once you have registered, you can start applying to our range of graduate jobs on our website. Our easy application process means all you need to do is select your CV and apply. You'll then receive feedback from us as to whether you're right for the role and ready to progress to the next stage, or if your CV isn't quite right for the role. At Give A Grad A Go, whether you're successful or not, we will always provide you with helpful and constructive feedback to keep you informed and highlight areas to improve.

Shortlisting stages


If your application is successful, you will receive a call from one of our Candidate Resources, who will run through your skills, experiences and career preferences. They will also tell you more information about the role so you can decide if it's a role that interests you and one that you may suit. Our Recruitment Consultant managing the role will then decide if you are a good fit, and once you have confirmed your interest in the role, they will send your CV and profile over to the employer.

Job interviews and feedback


It's then up to the client to decide if they'd like to invite you to attend an interview. If you are invited, we will work closely with you and help you prepare for some of the interview questions they may ask you, along with interview protocols.

Your Consultant will then call you with feedback from the interviewer and an update as to whether your application has been successful. If not, our team will continue to look for other graduate opportunities that would be suited to you! Find out more about our easy application process and stages.

Placement Follow up


Once you've successfully secured a role with us, we'll check in after a few months to see how you're getting on in your new role and to see if you need any additional support.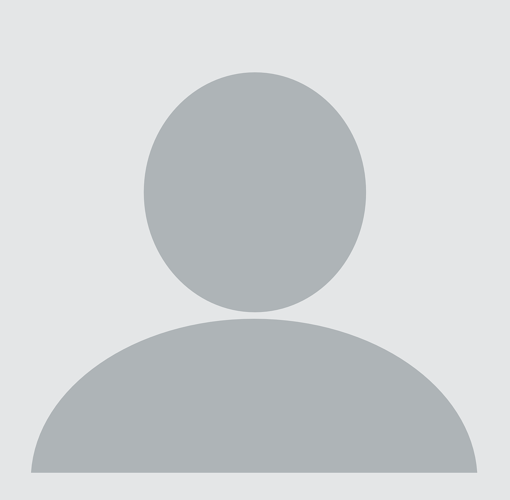 Lauren
Regional Partner Success Team Manager (APAC), Receipt Bank
We placed Lauren at Receipt Bank in July 2017 and she's now Regional Partner Success Team Manager (APAC) at Receipt Bank. https://www.linkedin.com/in/laurenrmcrawford/
Lauren came to us in 2017, unsure about what career path she'd like to follow. After speaking with Lauren and taking the time to understand her unique interests, personality, values and job requirements, we hand-picked a selection of roles that we knew she would thrive in. We recommended that Lauren go away and do some research to help narrow the roles down, for example by looking into online reviews and social media channels. One of the roles particularly resonated with Lauren; Relationship Manager at Receipt Bank, a marketing leading product in the FinTech industry.  
We knew Lauren was the perfect candidate for the role and helped guide her throughout the whole process.   
"Give A Grad A Go were able to sit down with me and really prepare me for the interview. They showcased success stories of grads from the company, which inspired me and made me want to be a future role model for grads too! I was able to get insights into who I was going to be interviewed by and their journey at Receipt Bank as well. Scope for growth and opportunity should always be a determining factor in your job hunt and Give A Grad A Go really bring this to life in a candidate relevant way."  
Within just a one-week turn-around from initial shortlist to offer, Lauren was successful and offered the job at Receipt Bank.   
"Unlike other recruitment experiences, I never felt pressured or that I was being shoehorned into a role or company that I wasn't a perfect fit for. The process was swift and pain free and I felt completely supported throughout. The team were always available via phone and email and constantly kept me in the loop about progress and interview feedback." 
Having excelled from day one in her new job, Lauren was given the opportunity to move to another area of the Partner Success team. After gaining a wide understanding of the workings of this team, a year and a half into her Receipt Bank journey, Lauren was promoted to Partner Success Team Lead.   
"Having worked in various divisions of the Partner Success team, I was in a good position to be able to provide training in all areas. What was meant to be a 4-week project turned into a permanent offer to move and become the Partner Success Team Lead." 
Continuing to thrive, just over a year later Lauren was then offered a fantastic opportunity to manage the entire Partner Success Team across Asia Specific.  
"Over 3 years, 4 roles and 2 countries later, I am still with the company that Give A Grad A Go helped placed me in and I will be forever indebted to them for helping me catapult my career straight out of university. It's been a fantastic journey so far and I'm excited for what the future holds."
It has been an absolute delight for us to hear about Lauren's progression and we can't wait to see what she conquers next.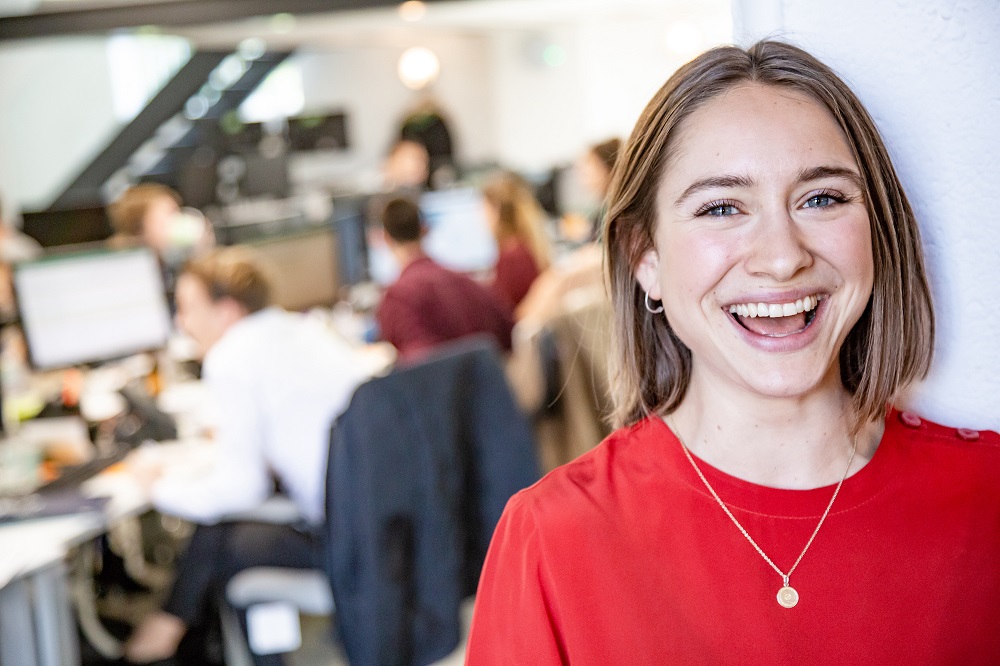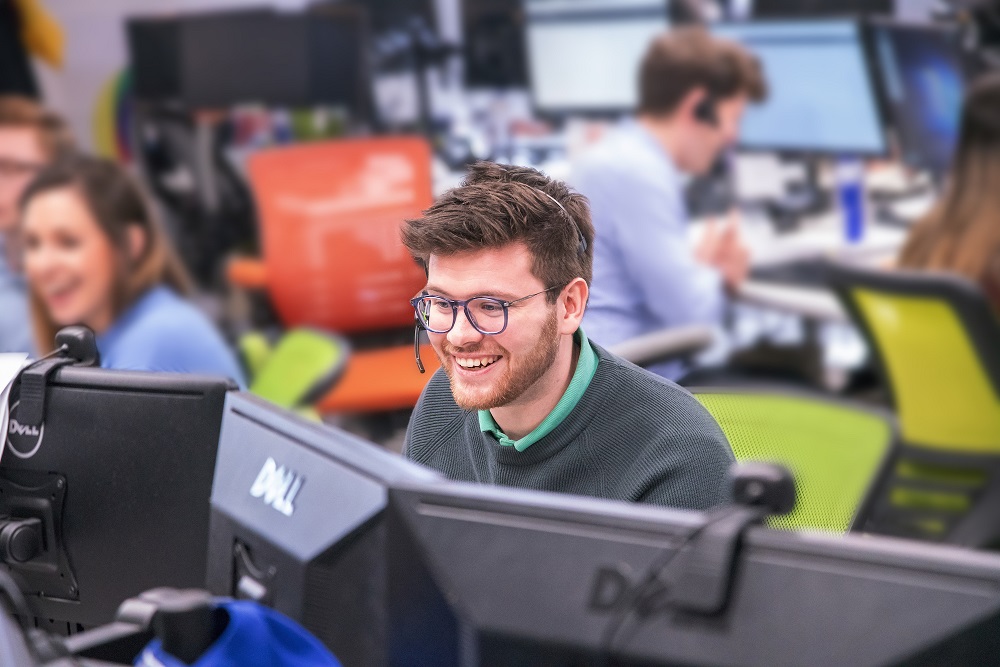 Since 2009, we've helped thousands of graduates land their ideal graduate job in exceptional companies across the globe. Having worked across a variety of graduate roles and sectors for over 10 years, we have a deep understanding of the graduate jobs market.  Recognising the lack of support for recent graduates entering the jobs market, we made it our mission to help graduates quickly and efficiently find their perfect graduate role. We take away the stress of applying to jobs, with our simple application process and helpful Recruitment Consultants on hand to ensure the process is as smooth and enjoyable for our candidates as possible.
What sets us apart from other recruitment agencies, is that the majority of our team joined Give A Grad A Go as recent graduates, meaning we know exactly what it's like to be in your shoes and understand the difficulties of the application and interview process. Which is why we are always on hand to share our graduate recruitment expertise, from helping you decide on the type of career that is best for you, sharing market insights and providing interview tips and honest feedback.
We're committed not only to helping you secure a graduate role that interests you and where your skills lie, but one where you'll be able to develop your career and grow with a company that's going places.
Having worked closely with graduates for over a decade, we know that whilst salary is important to graduates in a role, training and career progression are just as important. Which is why we work with companies who offer exceptional training packages and career progression, and are truly invested in their graduates development.
If you're looking for graduate roles where you'll be making a real impact from day one, you've come to the right place. Like us, our clients recognise the potential graduates have and the value they can add to a business. They implement thorough training and onboarding processes, allowing our graduates to quickly gain autonomy and begin working on exciting and meaningful tasks.
Ensuring our clients are committed to investing in our graduate career development, has seen many of our candidates quickly climb the ranks and secure senior positions in the companies we placed them in.
Once you become a Give A Grad A Go candidate, you'll be exposed to our wide range of events and programmes, from writing programmes, webinars for graduates and student community groups, we have plenty of resources designed to boost your employability and application skills.
We're also constantly adding insightful and helpful resources to our Graduate blog, Student blog, and YouTube channel, from helpful interview guides, University advice and tips for adjusting to the world of work. We know the jobs market can be confusing and sometimes overwhelming, which is why we've created helpful guides to point you in the right direction.
As a Give A Grad A Go candidate, you'll receive tailored and hands-on advice from our expert Recruitment Consultants, who will guide you every step of the way throughout the application process. So, whether you're a graduate straight out of University, or are looking for your second or third graduate role, we're here to help boost your employability and place you in a graduate role where you'll thrive.
Last year we set out new Diversity and Inclusion company goals. We now ensure all new Give A Grad A Go internal employees receive diversity and inclusion training, covering unbiased screening. We are also now sending CVs blank to employers, with no name, helping to avoid unconscious bias and reduce racial discrimination at CV application stages. Read more of the actionable steps we are taking and our Diversity and Inclusion promise. 
We've been voluntarily gathering data from candidates in our database in order to build a clear and bigger picture on where we stand in terms of candidate diversity. Take a look at our Diversity and Inclusion 2020 report and see how we stack up.