Glencore Graduate Programs
Glencore is one of the world's largest globally diversified natural resource companies and producer of more than 60 commodities. The group's operations comprise of around 150 mining and metallurgical sites and oil production assets spanning over 35 countries.
Glencore currently has 0 opportunities.
Select the following options:
Past Glencore Graduate Hiring Statistics
If you're interested in working at Glencore, understanding when they have opened up applications for their graduate programs, graduate jobs and internships is helpful knowledge to have so you know when you might need to apply. Use the below information to see when Glencore hires graduates, but more importantly what graduate degree's and other student attributes they target for their jobs.
---
Disciplines
Accounting (8%),

Banking and Finance (4%),

Business and Commerce (8%),

Engineering (20%),

Engineering Chemical Processing (8%),
Locations
Regional Queensland (86%),

Regional Northern Territory (50%),

Regional New South Wales (48%),

Townsville (14%),

Darwin (4%),
Work rights
Australian Citizen (96%),

Australian Permanent Resident (96%),

New Zealand Citizen (44%),

New Zealand Permanent Resident (2%),
Glencore is one of the world's largest globally diversified natural resource companies and a major producer and marketer of more than 60 commodities. The group's operations comprise of around 150 mining and metallurgical sites and oil production assets spanning over 35 countries.
Through the scale and diversity of our industrial and marketing businesses, Glencore is committed to advancing everyday life, by responsibly sourcing the commodities needed to develop, sustain and improve the world around us.
Glencore employs around 160,000 people, including contractors. Our aim is to develop a workforce that is diversified, dedicated and driven – at every level of our business. We treat our people fairly and with respect, and ensure they have the opportunity to develop careers that develop their potential.
We value and respect people from all backgrounds, and we are focused on building a culture of diversity and inclusion. People are at the heart of our business. That's why we prioritise safety at all our assets, why we seek to minimise our impacts on the environment and communities; and why we aim to attract employees who strive to be leaders in their field.
We have built a culture that rewards dedicated people who take responsibility, and who have the drive to be leaders in their field. We also recognise that our work can have an impact on communities and the environment.
With an attitude of openness and responsibility, you can help us to build positive partnerships with communities and make positive contributions to society. Taking responsibility also means embracing a willingness to learn. We aim to give you the chance to develop skills and expertise, by creating a clear career path.
We offer formal, ongoing training and development to help you move forward in your discipline along with invaluable on-the-job experience gained by working with experienced professionals in your field.
As part of Glencore's two-year graduate program, you'll receive the best development possible: by being hands-on and contributing to the operations from day one.
Our structured professional development component focuses on growing your leadership and management skills as well as equipping you with practical industry knowledge and mentoring to further your career.
You will rotate through different multi-disciplined teams to get maximum exposure to our business. We understand the importance of community in the workplace and offer lots of opportunity to build your internal networks through social activities.
We offer graduate opportunities across our coal, copper and zinc operations, including fly in, fly out (FIFO) and residential positions.
Positions are available across multiple disciplines, including engineering, environmental science, geology and geophysics to information systems and IT, accounting, community relations, human resources and occupational health and safety.
The Glencore Vacation Employment Program provides tertiary students who want an amazing opportunity to build relationships and learn from industry experts in your chosen field. This program provides dedicated students who can demonstrate resourcefulness and innovation the exciting opportunity to accept the challenge of living and working in regional locations.
Glencore 12-Week Vacation Program
The Glencore Vacation Program provides 12 weeks of paid on-the-job work experience during your university vacation period. It allows for you to implement your theoretical knowledge in a practical environment, whilst offering you a pathway towards your mining career. Applicants are required to commit for the full 12 weeks. Applications open in May for the November to mid-February Program.
Vacation opportunities are available in the below disciplines:
Mining Engineering
Environmental Science
Electrical Engineering
Surveying
Mechanical Engineering
Accounting / Commerce
Chemical / Process Engineering
Human Resources
Civil Engineering
Human Resources
Civil Engineering
Information Technology / Information Systems
Geology / Geosciences
Occupational Health & Safety
Community Relations
Metallurgy
Locations
Vacation positions are available in our Glencore Coal Assets Business in QLD and NSW, and Glencore Copper/Zinc Assets in QLD and NT. These roles are residential and vacation students are expected to relocate to the local area for the duration of the 12-week program. Accommodation is provided as part of the package if relocating for the program.
Application Process
Glencore
---
Applying is simple and only takes 10- 15 minutes with four easy steps:
Step 1: Online Application
We don't outsource graduate recruitment, so you will always deal directly with our team throughout the process. We will handle your application from submission, so make your first impression count! Invest time in answering all questions – this will be recognized in our assessment of your application.
Step 2: Interview
A panel interview will be conducted by either phone or video conferencing. We use behaviour-based interviewing techniques and there are many resources on the web to help you with this process.
Step 3: Testing and Reference Checks
Depending on the position, you may need to undertake online psychometric testing. We will also complete reference checks with the referees you have provided.
Step 4: Come meet us!
Graduates: Depending on the site, you may have a site visit to see the working environment, meet your team and other graduates, and see what our communities have to offer.
Set up a Job alert
By Visiting our Careers site www.glencore.com.au/careers/graduates you will find all our graduate and vacation opportunities and more about life at Glencore. Through this site you can set up a job alert so that you never miss an opportunity.
Employee Profiles
Glencore
---
A Day in the Life
Glencore
---
Amanda Maier
Undertaking vacation employment within the Environmental Department at Glencore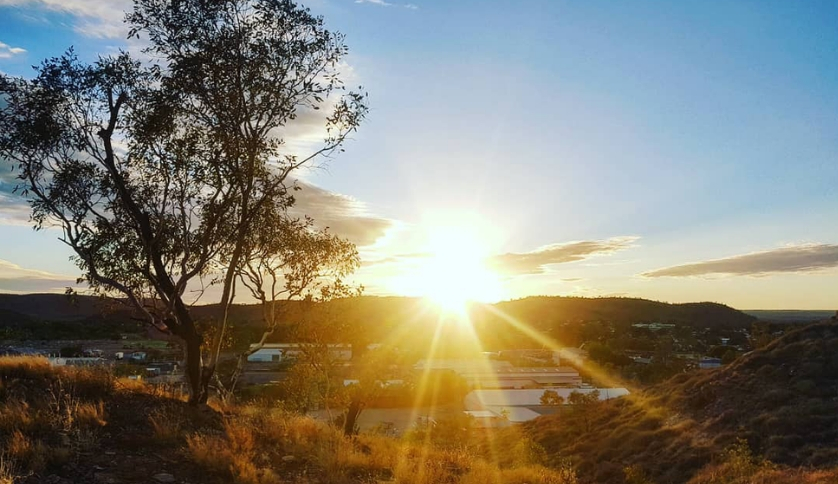 5.45 AM
Alarm goes off, giving me plenty of time to go for a walk in the hills surrounding Mount Isa, or for a swim at Splashez Aquatic Centre, and still enjoy a leisurely breakfast (best meal of the day!)
7.45 AM
I leave for work. This has to be one of the best things about living in Mount Isa as it takes me less than 10 minutes to drive to work from the other side of town, even with all the traffic lights! This gives me about 5 minutes to boot up my computer, browse my emails and see what I have on for the day, before officially starting at 0800.
8.00 AM
Head into SafeStart, a daily safety meeting held with the HSEC team to discuss general news, improvements, issues and daily tasks ahead. After this meeting I make a quick tea in the kitchen (for the daily required caffeine hit!) and make a list of priority tasks for the day. Within the environmental team, in the morning there is generally monitoring and sampling of some description to be completed (be it groundwater, surface water, air or sediment). Every day is something different, which has given me great exposure to different sampling techniques. Today is REMP sampling (Receiving Environment Monitoring Program) to meet conditions within the site's Environmental Authority (EA).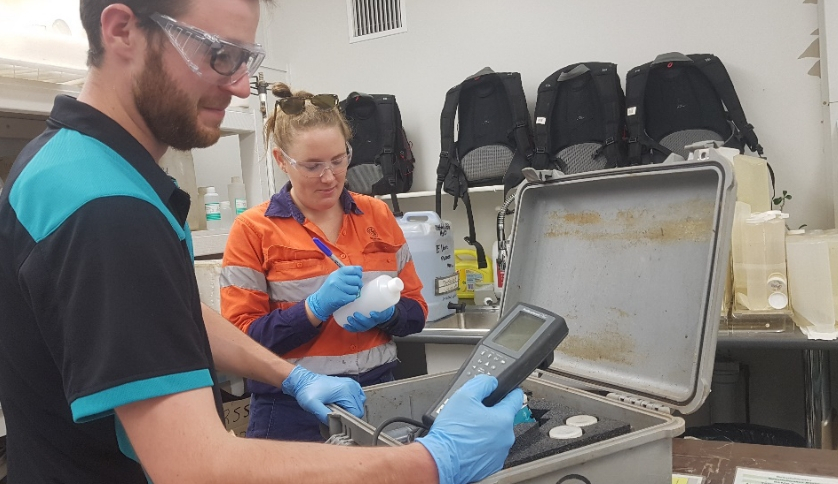 8.30 AM
I head to the environment lab to get the sample bottles required for the morning's sampling ready. I also book out a YSI probe, to take in-situ water quality readings at the REMP sites, and print off data sheets to record water and habitat quality information. Some REMP sites are considered remote work and require a Remote Work Form to be filled out and a satellite phone to be taken for 2 hourly call ins, which I will also get ready. Then it's off to pre-start the car so we are all ready to go.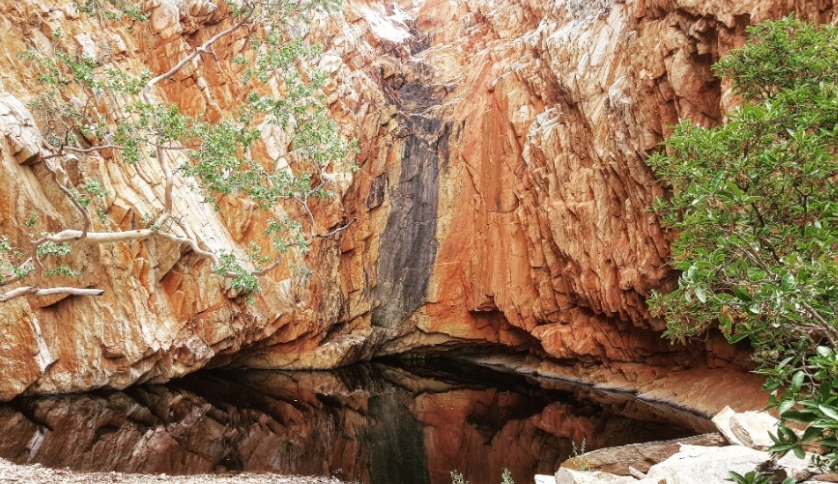 9.00 AM -1.00 PM
An environmental technician and I then head out to the REMP sites scheduled to be sampled. Today it is Waterfall Hole (pictured), Browns Waterhole and Sybella Creek Junction. These are beautiful locations, found on the properties surrounding Mount Isa, which take some time to get to and require 4WD experience. Snacks, good tunes and plenty of water are a must! This is another great aspect of being an enviro out here; you get out and about a lot, and see many pretty sites in the area.
Once at the sites, an AusRivAS qualified person (in this case, the techie) performs the monthly habitat data collection, which requires assessment of several aspects of the habitat, including longitudinal and cross- sectional profile sketches, riparian flora transects and macrophyte assessments. I take the water samples and record the water quality data. Once these are complete, we head on back to the minesite, log the samples in our database (InViron), scan the fieldsheets in and send the samples to an external lab, ALS, for analysis.
1.00 PM - 2.00 PM
Lunchtime! You can bring lunch in, head home (perks of working in a small residential town!) or hit up one of the many lunch spots in town (Isa Hotel, Bambinos, Zambreros, Overlander to name a few!) with your mates.
2.00 PM - 5.00 PM
Generally the afternoons are for project work and meetings. Today I had a meeting with the Water Management senior about a groundwater project I am working on. We are trialling a different groundwater sampling technique (pictured is one of the techie's helping me in the field!) that could potentially significantly reduce the hours techie's spend groundwater monitoring each day whilst still providing accurate data.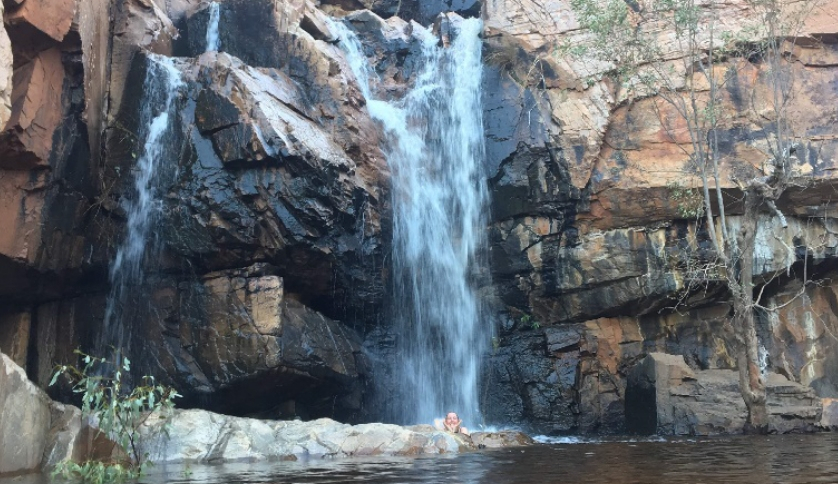 5.00 PM
Home time! Today I went for an afternoon bush bash to a local watering hole with mates (Rigby Falls, absolutely amazing after rain!) and we often take a tinny out to Lake Moondarra for a sunset fish and swim.
Diversity & Inclusion

Glencore
---
As a global organisation, diversity and inclusion are integral to our success.
We believe that employing people from different cultures, countries, races, ethnicities, genders, abilities, beliefs and backgrounds is essential to our culture.
Diversity brings new and innovative ideas that allow us to advance our business and continue to improve.
Our diversity and inclusion agenda aims to ensure our workforce reflects our local communities.
Gender Equality

Glencore
---
As a global organisation, diversity and inclusion are integral to our success.
We believe that employing people from different cultures, countries, races, ethnicities, genders, abilities, beliefs and backgrounds is essential to our culture. Diversity brings new and innovative ideas that allow us to advance our business and continue to improve. Our diversity and inclusion agenda aims to ensure our workforce reflects our local communities.
First Nations

Glencore
---
Glencore's is committed to closing the social, economic and health gaps between Aboriginal and Torres Strait Islander peoples and the broader Australian population. Our operations around Australia continue to work with their local Indigenous communities to deepen their relationship and achieve better community development and employment outcomes through initiatives such as Glencore Coals Indigenous Pathways Program.
How to prepare for a graduate job with Glencore
Glencore
---
Be open to new places
We love living in the communities we work in and we know you will too. Most mining industry roles require employees to move to a range of interesting locations across regional Australia. We encourage you to be open to new opportunities and dive in to become a part of the local community, whether this is a FIFO or residential setting. This may be mean doing a little research and we can even put you in touch with previous graduates or vacation students who'll share their experiences with you.
For those looking for a vacation program experience, it's a great opportunity to test out the locations for a short period. Our vacation program is a pathway program, meaning it can take you through scholarships to a graduate program to realise your career.
Develop your skills
Performance at university is important and so is developing your other skills. We want our graduates and employees invested in their industry, so joining and contributing to an association or an industry group is a good start. We also know that our graduate program produces our future leaders, so take a lead in a project or get involved in a community initiative.
Other tips to stand out with Glencore
 Do your homework. Find out about our operations, projects, sites and values. We're passionate, dedicated, innovative, and do a lot in our communities too.
 The questions in the application form part of our selection process. Answer the questions succinctly and with good grammar – remember,     your answers are a demonstration of your written communication skills.
 During your interview, think carefully about the questions – clarify if you need, and allow space to reflect on your answer. Consider the question and its context, and try to relate your response to a workplace example.
 Provide enough background information for context, but we are really after what happened and what the result was in your example.
 Always focus on what YOU have done not the contribution of others.
 Be enthusiastic – we really want to know who you are and what you are passionate about.
 Think of some questions to ask us at the end of your interview.