Holden Graduate Programs & Internships
We create transport solutions that are shaped around people – whatever stage they're at, wherever they're heading. Our heritage has quietly shaped a nation. Our team has made the impossible happen. Our future is yearning to be explored. Holden has no active opportunities at the moment.
See who's currently hiring with our Job Search!
Search for jobs
Great people. A fantastic culture. And rewarding roles. Here's your chance to shape your future – and ours.
We're a car company with a proud history and the best team in the business. You can't shape the future by looking at life in the rear-view mirror. And, as a brand that has built our reputation on forward-thinking, we're not stopping now. We're dreaming big. We're re-imagining our service centres and showrooms to provide a more immersive and personalised experience for our customers. And, when it comes to technology, we're bringing Australia the world's best.
Our strength is truly our people – we come from all walks of life and celebrate that diversity every chance we get. Whether you're an intern or a senior leader, your voice counts at Holden.
Our Graduate Opportunities
Applications have now closed for 2019 Jan/Feb Graduate Engineering Intake.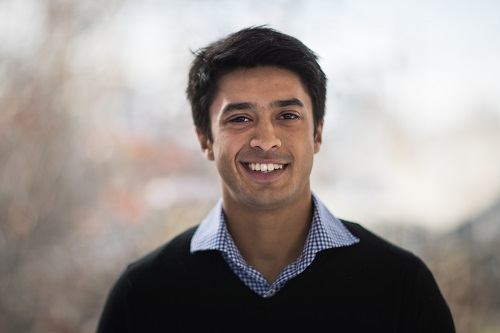 Meet Nidhiraj
"Engineering at General Motors Holden has been everything I hoped it would be. After a week working with the Advanced Vehicle Development team I have already been exposed to the ground-breaking work that Holden are doing within the global vehicle design space and have been put to work within a fast-paced and challenging environment amongst some of the best engineers this country has to offer!"
Great people. A fantastic culture. And rewarding roles. Here's your chance to shape your future – and ours.
Our one-year industry placements kick off in January each year, and are hugely popular. From day one, you'll be working on real projects with experienced teams – gaining invaluable exposure to the inner workings of a global business, and learning from real-world situations.
Applications have now closed for the 2019 Internship Program.
Our culture and benefits
At Holden, we're committed to developing our people and love to see projects enhanced by the collective thinking of our cross-generational teams. Our interns not only hone in on key skills, but also gain access to our current leaders and get to know the business as if they were permanent employees.
What else do we offer?
Invaluable experience
Flexibility
Holden Active membership (including on-site gym)
Discounted vehicles
Supportive and friendly network of interns across the business  
Application process
Want to join us? First, you'll need to apply online. We'll then get in touch and arrange for you to come in for a range of standard assessments. (No need to be nervous, they're all pretty simple.)
Assessments include:
Initial application – resume and academic transcript
Psychometric tests
Video Interview
Formal Interview 
Formal Offer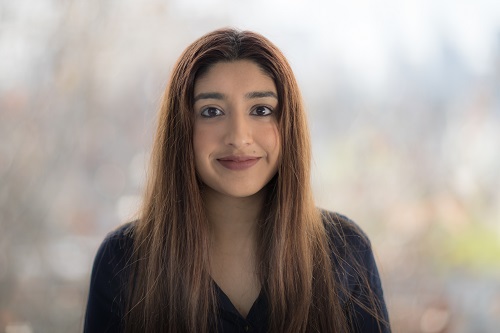 Meet Avneet
"The best part about working at Holden is the people – everyone is so supportive and they just want to see you grow. I've already gained so much real-world experience, which compliments my degree in Commerce/Arts, as well as sets me up with key skills for the future."
---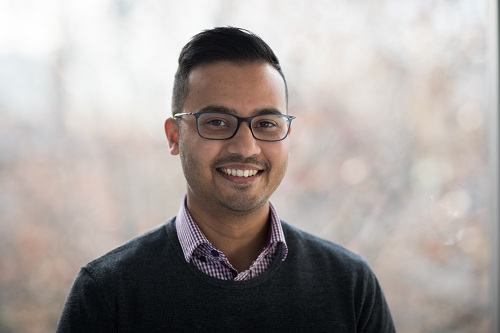 Meet Sheldon
"As an IT intern at Holden, I've had an incredible opportunity to learn about the industry by getting immersed in projects that are both technical and business aligned. Holden's Internship Program encourages you to experience multiple aspects of the business and enables you to discover your own area of expertise."
---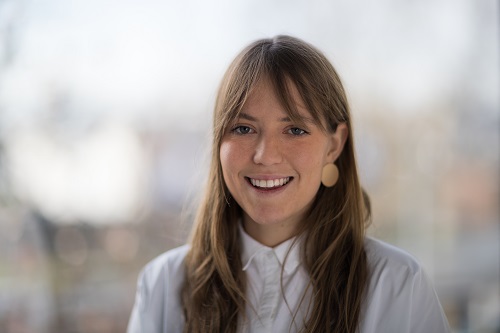 Meet Chloe
"Working as a Design Intern has given me unique exposure to automotive design and an intimate and invaluable understanding of design practices and processes. The training and support I've received has allowed me to gain experience in a broad range of roles, providing me with the toolkit to accelerate my professional development and the confidence to take on new challenges and responsibilities at GM Holden. "
Diversity & Inclusion at Holden

Companies aren't logos, or buildings, or car brands. Companies are made of people, and Holden people come from all walks of life. We wouldn't have it any other way.
At Holden, we ensure our culture is inclusive and supportive of all people regardless of ethnicity, gender, LGBTI+, orientation and disability. We firmly believe that everyone has the right to be accepted for who they are and Holden is committed to providing a welcoming environment for all.
Gender

The change starts now
We've taken a good honest look at ourselves, and in the next five years, we're focusing squarely on our road toward gender parity. That means creating a workplace in which women are supported, empowered and encouraged to not only succeed, but to define for themselves exactly what success looks like – in our offices, labs, workshops, plants and dealerships.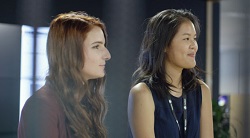 We're for women
When it comes to gender parity, the facts speak for themselves. Women remain shamefully under-represented in Australian workplaces, and if we're honest, that includes Holden – but we're changing this. 
We're for men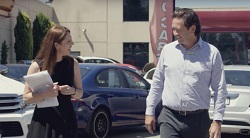 It's no secret that the automotive industry has traditionally been dominated by men. Today, our Holden workforce is far more forward-looking and modern, but many issues remain. At Holden, we're aiming to bring all male employees of Holden on a journey of understanding about gender equality that leaves them asking, 'How can I too step up, beside women, in their fight for equality?' rather than leaving them asking, 'What about me? What about my career? 
A better workplace for everyone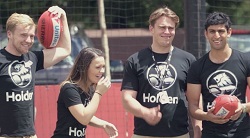 Let's be clear: this isn't about 'men versus women' or 'us' against 'them' –and we're definitely not leaving anyone behind. We have the opportunity now to become a workforce that sets new benchmarks in our industry when it comes to male role models for equality. So no matter if you're single, a partner, a spouse, a carer, or a parent, we'll provide a workplace that helps you live your best life. Flexible work arrangements are available and actively encouraged, because everyone should have the opportunity to be the primary carer, if that's what your family needs.
Here's what we're doing:
Getting rid of the gender pay gap
It's unfair, it's unethical, and it's not who we are. That's why we have explicit policies and processes in place to ensure equity across job roles.
Women in leadership
We're already opening up new opportunities for women at senior levels. GM's CEO, Mary Barra – a globally influential role model – is a constant reminder that breaking barriers is everyone's responsibility.
Zero tolerance on domestic violence
We'll support victims of domestic violence, and provide education and assistance to both men and women.
Women in sport
We're supporting our great Magpies in the Women's league, the inspirational Collingwood netball team and some grass roots community organisations
Cultural Diversity

We're for cultural diversity
What's so great about cultural diversity? Apart from a rocking events calendar – Diwali, Lunar New Year, Eid, Christmas and Harmony Day to name a few – the breadth of cultural backgrounds in our workforce simply makes our culture richer and more rewarding. We don't just want to be tolerant – we're going all out to be meaningfully inclusive.
Everyone is welcome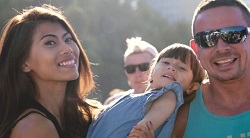 Over the next year, we'll be recognising and showcasing some of our people's contributions to Holden and the country we all call home.. Be they game-changing employees, passionate community members, Australia's First People or first generation Australians, we can't wait to show you the change being driven by people we love.
LGBT+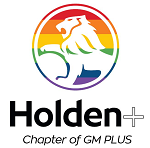 Holden Plus
Holden Plus provides an important link between our LGBT+ employees and Holden's leadership, identifying opportunities, generating ideas and delivering practical initiatives which will enhance inclusion for our LGBT+ employees and build stronger links between Holden and the community.
We're official partners of the Sydney Gay and Lesbian Mardi Gras!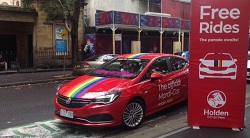 Our motorcade of unmissable rainbow Colorado's led the parade carrying official Mardi Gras Ambassadors, while our fleet of Astra Mardi Cars took to the streets offering free rides to the biggest party of the year and treating revellers to some car karaoke! Our sponsorship certainly captures people's attention and it gives us the chance to publicly reinforce our values.
Here's what we're doing:
Diversity at all levels to reflect our customers and communities
Provide counsel on strategies that will strengthen our business and align those strategies with our dealerships to support engagements with their local LGBT+ communities.
Show respect and champion inclusion
Internally, we collaborate with a one-team approach to promote a work environment focused on safety, diversity and inclusion. Externally, we work to inspire brand passion and loyalty by openly embracing our unique cultures as a growth opportunity and to promote proactive education that increases engagement in with our LGBT+ communities.
Fair and adaptable work practices which drive inclusion
Cultivate the essential ingredients that will help us to become a work environment where the best LGBT+ talent thrives and where we create the best products and experiences, that drive the innovations to grow our business.