Jacobs Graduate Programs & Internships
At Jacobs, we're challenging today to reinvent tomorrow by solving the world's most critical problems for thriving cities, resilient environments, mission-critical outcomes, operational advancement, scientific discovery and cutting-edge manufacturing, turning abstract ideas into realities that transform the world for good. With $13 billion in revenue and a global talent force of approximately 52,000, Jacobs provides a full spectrum of professional services including consulting, technical, scientific and project delivery for the government and private sector.
Jacobs currently has 0 opportunities.
Select the following options:
Past Jacobs Graduate Hiring Statistics
If you're interested in working at Jacobs, understanding when they have opened up applications for their graduate programs, graduate jobs and internships is helpful knowledge to have so you know when you might need to apply. Use the below information to see when Jacobs hires graduates, but more importantly what graduate degree's and other student attributes they target for their jobs.
---
Job types
Graduate Jobs (64%),

Internships (35%),

Cadetships (1%),
Disciplines
Architecture (4%),

Arts and Humanities (7%),

Aviation (2%),

Banking and Finance (2%),

Business and Commerce (10%),
Locations
Sydney (45%),

Brisbane (42%),

Perth (39%),

Melbourne (35%),

Adelaide (28%),
Work rights
New Zealand Citizen (100%),

Australian Citizen (100%),

Australian Permanent Resident (93%),

Other (14%),

Australian Student Visa (12%),

Australian Working Visa (10%),

Australian Bridging Visa (10%),

Australian Skilled Migration Visa (485) (10%),

New Zealand Permanent Resident (3%),
We deliver impactful global solutions to create a more connected, sustainable world — from intelligence to infrastructure, cybersecurity to space exploration. Our 52,000 employees across 50 countries work every day, challenging the expectations of today to reinvent the way we'll all live tomorrow. Have a look at some of the projects Jacobs is delivering here – Jacobs Solutions
We see the world as it can be
Challenging today is our response to the increasing complexity our world is experiencing. It calls on us to join forces, putting our knowledge and imagination together to reinvent the way we solve problems and shape the next generation of innovative solutions.
Reinventing tomorrow is our promise and an invitation to raise the bar in everything we do. From the brilliant solutions we create with our clients, to the open and inclusive culture we create for our people. From the positive difference we make in our communities, to the added value we deliver to our shareholders.
Our Values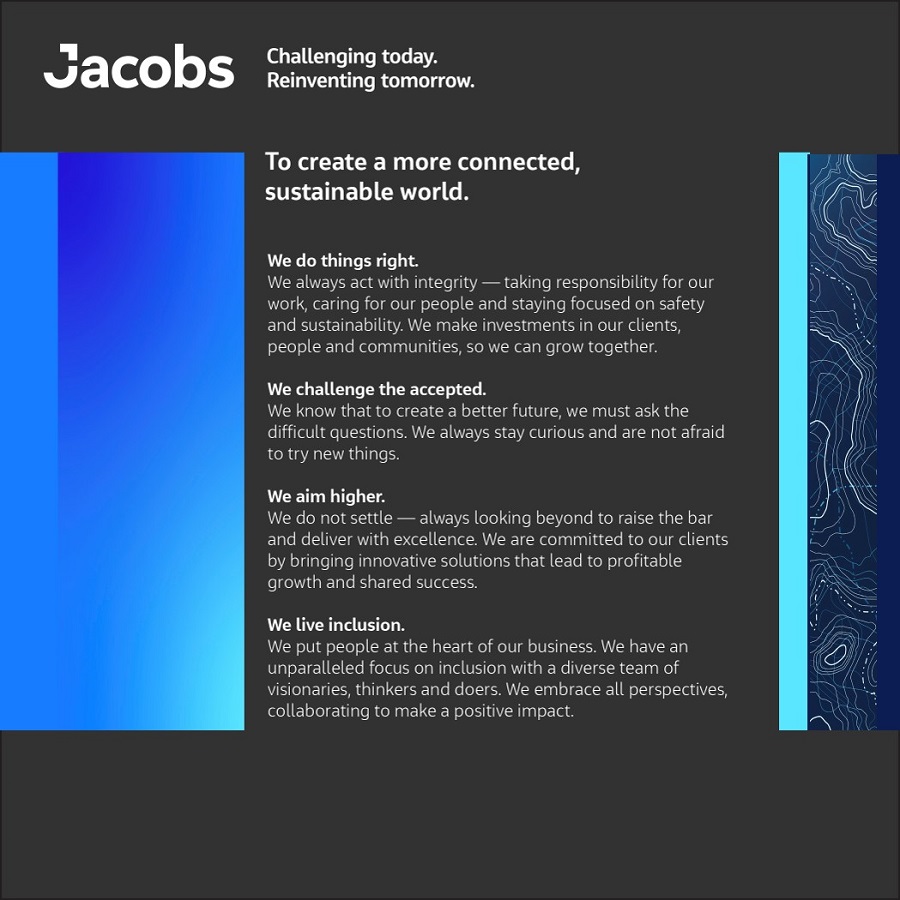 Connect with us on LinkedIn, Twitter, Facebook, YouTube and Instagram.
At Jacobs we value people. Having the right balance of diversity, career and lifestyle enables us to consistently deliver and exceed clients' expectations. Our global culture of caring fosters a workplace where we value the safety, positive mental health, inclusion and belonging of all our employees.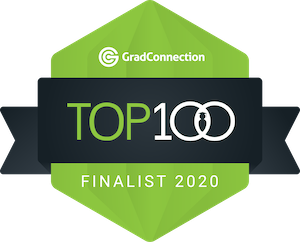 To support your professional growth, Jacobs' flexible working arrangements, extended leave options and a host of social, health and wellbeing events and initiatives will underpin our commitment to you.
Jacobs has recently been voted the number 1 "Most Admired Company" in Fortune Magazine's Engineering and Construction category - Fortune: The World's Most Admired Companies
Design your career with a company that inspires and empowers you to deliver your best work so you can evolve, grow and succeed – today and into tomorrow.
We're invested in you and your success.
Our diverse perspectives and unique backgrounds power our collective strength. By supporting one another and through our culture of caring, we all succeed.
The biggest questions spark our curious minds.
We clear the way for inventive thinking and exploration, so you have the support, means and space to deliver the boldest solutions for the extraordinary and everyday.
We redefine what's possible.
There's something that drives everyone – and we want you to keep evolving your career, discover unexpected opportunities and ensure you can deliver on tomorrow.
"Together, we are building a new Jacobs; inclusive of diverse people, capabilities and perspectives. We are winning in the marketplace, capturing attractive growth opportunities for complex work we are uniquely positioned to perform." - Steve Demetriou, Chair and CEO
Our Graduate Development Program
Jacobs
---
Jacobs' Australia and New Zealand Graduate Program runs for up to two years and is designed to equip graduates to become exceptional consultants. Graduates will learn about our organisation, business operations, project management and teamwork, at the same time as developing their business and consulting skills. The Program is designed to develop a core set of professional competencies in graduates of all disciplines through varied work-based experience and        on-the-job learning which is linked to, and supported by, a process of accreditation and recognition for professional achievement.
All graduates, irrespective of discipline, are expected to attain their relevant professional accreditation through the Program either through an existing industry accreditation body or through an equivalent internal company process.
Accreditation marks the successful completion of the Program by a graduate and formally recognises that the graduate has acquired and demonstrated, through practical application in their work, the core competencies which comprise the Program.
Program Purpose
Recruit, develop and retain graduates
Expose graduates to a broad range of work experience
Actively support graduates to achieve professional accreditation
Provide a structured professional development environment for graduates to develop their core skills
A two-year program to assist graduates in attaining a core set of professional capabilities, flexibility and a sound understanding of the business
Our Internship Program
Jacobs
---
The Jacobs Internship Program offers students the opportunity to work with us for 12 weeks during the Christmas period break. This is a great opportunity to get some real world experience that will help you make an informed decision about the direction of your post-university career.
Many of our consultants go on to become Jacobs Graduates and enjoy a long and successful career with us.
Applications for the Internship Program will open in late July with the program commencing in November on completion of the University Examination period.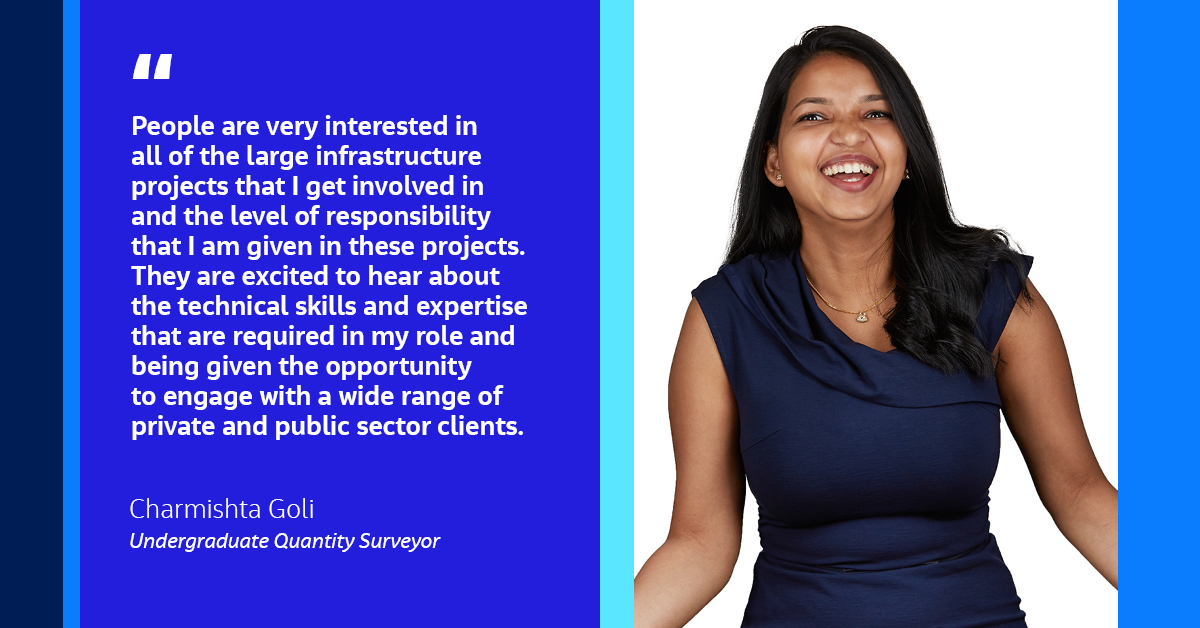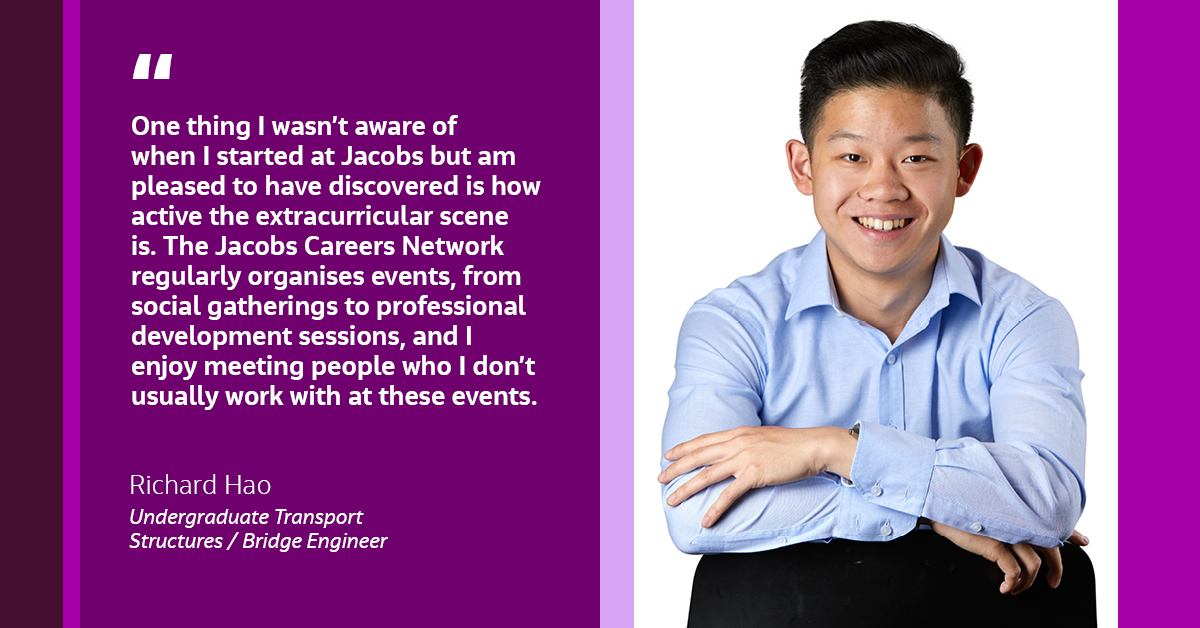 Markets & Services in Australia & New Zealand
Jacobs
---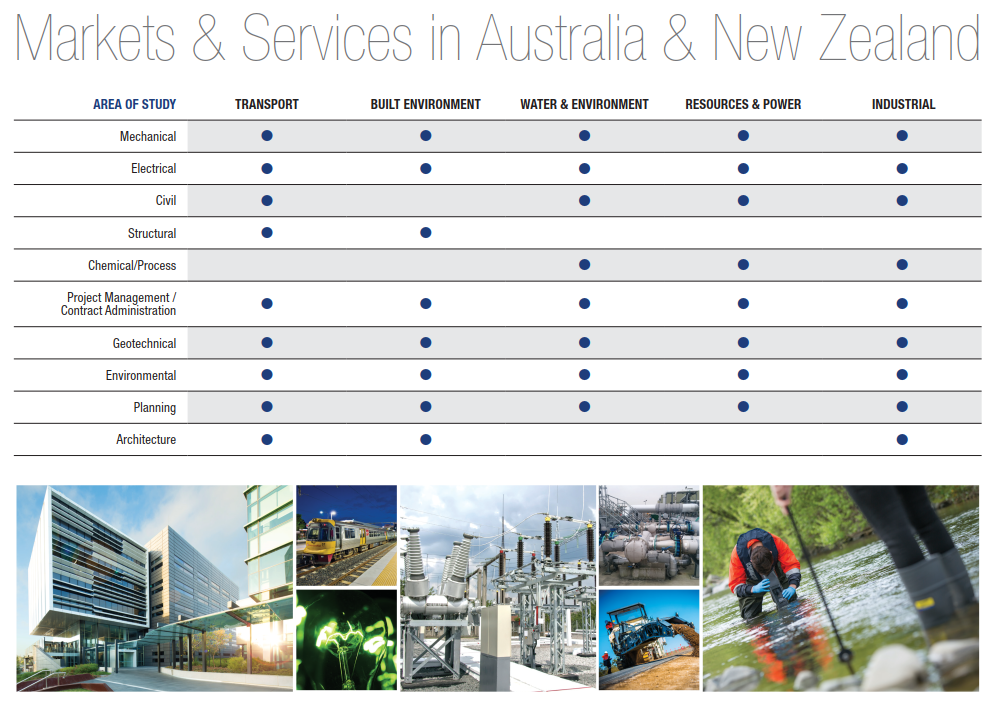 At Jacobs our Engineers & Scientists are highly sought after for their specialist knowledge and experience in a specific discipline or technology, which allows them to build upon a deep understanding of what is possible and push the boundaries in search of ever more innovative solutions for clients. As a Graduate at Jacobs you will gain exposure to a range of disciplines, but your career will see you develop into a specialist in a field/discipline so be prepared to talk about your area of real passion during this process.
Jacobs Graduates get to work on large complex projects so they are technically inquisitive, they like to work in teams and learn to see things from another perspective, they will ask questions and challenge the norm and expect their input to be taken seriously, they communicate exceptionally well, and they are the future of Jacobs.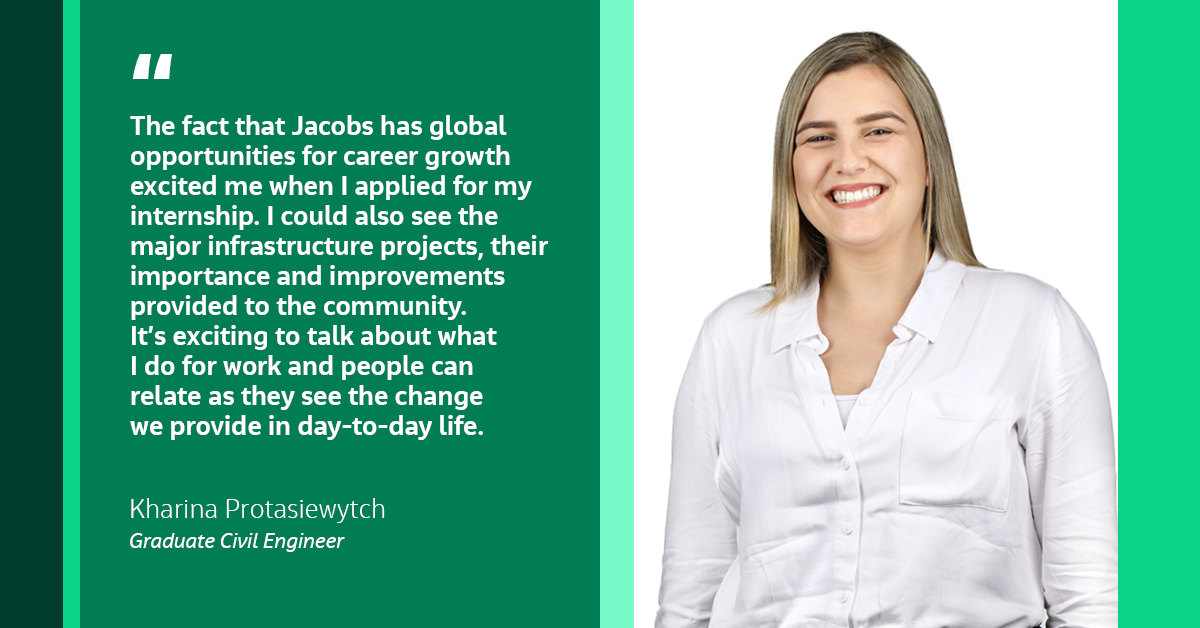 Application Process
Jacobs
---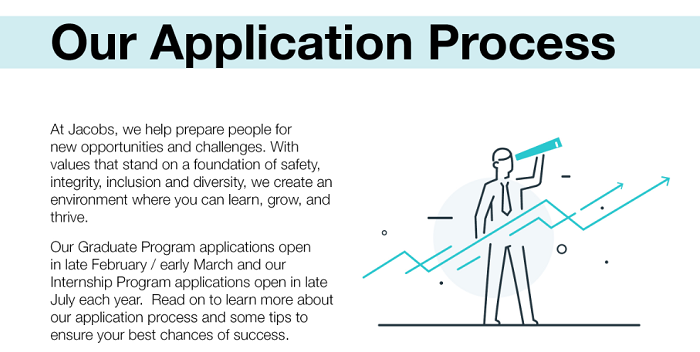 Ready to Join Us?
1.Decide What Role(s) to Apply For
Your interests, skills and career goals should align with the requirements of your chosen role.
If you are in your penultimate year of study, you are best suited to our Summer Internship Program. If you are in your final year of study, you will be eligible for our Graduate Program.
Make sure that you are eligible to work in your chosen role's location (we will require evidence of your working rights).
2.Online Application
Now that you've determined which role(s) to apply for, it's time to submit your application! Click through to the position's online application form. You will need to complete some questions and attach a number of documents, including:
Your CV –showcase your previous work experience, extra-curricular activities, academic history, volunteer experience and any other qualifications –we're looking for future leaders, so anything that demonstrates your motivation, proactivity and interest in your chosen discipline will go a long way!
A cover letter –tell us about yourself, which specific discipline you are passionate about and where you see your career developing. Remember to proofread for typos!
Your Academic Record.
Evidence of your working rights –attach a scan / copy of your birth certificate, passport or Visa (VEVO check if applicable).
Please note that your application cannot be considered without these documents.
3.Online Video Interview
If your online application is successful, you will be invited to complete an online video interview. This is a chance for us to find out a bit more about you, your experience and what makes you tick. The interview can be completed anywhere you have a reliable internet connection, and we recommend setting aside half an hour in a quiet location so that you have time to set up and practice. Be prepared to answer some behavioural questions and showcase your passion for the role.
4.Face to Face Interview
If all goes well, you will be invited in for a face to face interview with one or more members of the team that you have applied to. Come prepared to answer a variety of questions, and don't be afraid to ask us some too!
5.Offer Extended
Once interviews for the role have been completed, someone will be in touch via a phone call with the outcome of your application.
We look forward to reviewing your applications –good luck!
Frequently Asked Questions
Jacobs
---
WHAT IS THE STARTING SALARY FOR A GRADUATE?
The salary that a graduate receives will depend on the market rate, type of degree (hons, masters, PhD) and whether or not the graduate has had prior professional work experience.
WHEN WOULD A GRADUATE EXPECT TO COMMENCE EMPLOYMENT IF THEY WERE OFFERED A POSITION?
Graduates will typically start in January or February however other start dates can be negotiated with your hiring manager.
WHAT SORT OF GRADUATES ARE JACOBS LOOKING FOR?
We look for graduates who enjoy a well-rounded mix of studies, professional associations, work-life balance and community care. We work in teams so teamwork is paramount as is being passionate about developing your career.
HOW MANY GRADUATES DOES JACOBS EMPLOY?
Each year the number of graduates we employ varies dependent upon the projects we are currently working on. It is really important that graduates get their application in early, and pay attention to the details of their applications. 
WHAT ARE THE HOURS OF WORK?
We work a 40 hour week, with most people working the core hours of 8am to 5pm with a lunch break. Start and finish times are flexible by negotiation with your Manager.
DOES JACOBS OFFER INTERNSHIP WORK?
We offer internship employment at Jacobs. Applications will be open through our website in approximately August each year.
WHAT IS THE SELECTION PROCESS LIKE FOR GRADUATES?
Each year we receive many thousands of expressions of interests from graduates seeking to join our program. It does take time for us to carefully consider each application. Jacobs will contact you to advise whether or not your application has been successful. Applications open in March on Jacobs' careers website and GradConnection. On occasions we get requirements for graduates outside these times due to new project wins or changes in business needs. You may be contacted by Jacobs at other times of the year. Please see the "Application Process" tab for a full breakdown of the selection process.
DOES JACOBS CONSIDER GRADUATES WITH PREVIOUS POST-STUDY EXPERIENCE?
The Jacobs Graduate recruitment program is designed for undergraduates who are looking to enter the workforce. However, we do consider graduates who have 1-2 years' experience for some positions.
DO YOU TAKE ON INTERNATIONAL STUDENTS?
If you are eligible to work in Australia (Citizenship, Permanent Residency, NZ citizen) then you will be considered for the graduate program.
BACHELOR OR MASTER QUERIES – DO MASTERS GRADS QUALIFY, ESPECIALLY IF THEY HAVE PREVIOUS EXPERIENCE?
Masters is highly regarded at Jacobs. The Jacobs Graduate recruitment program is open to Bachelor, Masters and PhD students who are just entering the workforce.  We do employ graduates who have experience into the business on an as-needed basis.
Sustainability at Jacobs means ensuring long-term business resilience and success while positively contributing toward the economy, society and the environment.
From the way we operate our business, to the work we perform with clients and other organisations, we continue to look at ways we can make a positive environmental, societal and economic difference for businesses, governments and communities around the world. 

A Sustainable Future
Aligned with the United Nations Sustainable Development Goals (UN SDGs), PlanBeyond™ is our approach to sustainability — planning beyond today for a more sustainable future for everyone. We advance innovations that improve energy efficiency, resilience, conservation, reuse and reclamation of vital air, land and water resources.
We're focused on reducing our greenhouse gas emissions and helping our customers integrate low-carbon solutions into their capital projects and operations. Our outstanding environmental performance during FY19 saw no significant environmental incidents in our operations.
Commitment to Sustainability
Our Global Sustainability Commitment Statement sets out our intent to integrate sustainability throughout our business by making it part of our culture. Our commitments are to:
Positively contribute to our global PlanBeyond goals that were developed in consultation with the UN Sustainable Development Goals.
Foster a culture of sustainability that promotes economic prosperity, environmental benefit and social value. 
Continue a dialogue with all our stakeholders to raise awareness of sustainability and provide feedback on how we can do better.
Research and develop innovative methods and applications for enhanced sustainability performance.
Enable knowledge sharing and capacity-building around sustainability across our enterprise and all our projects.
Be accountable for delivering our strategy through the sustainability governance structure that reports up to our Board.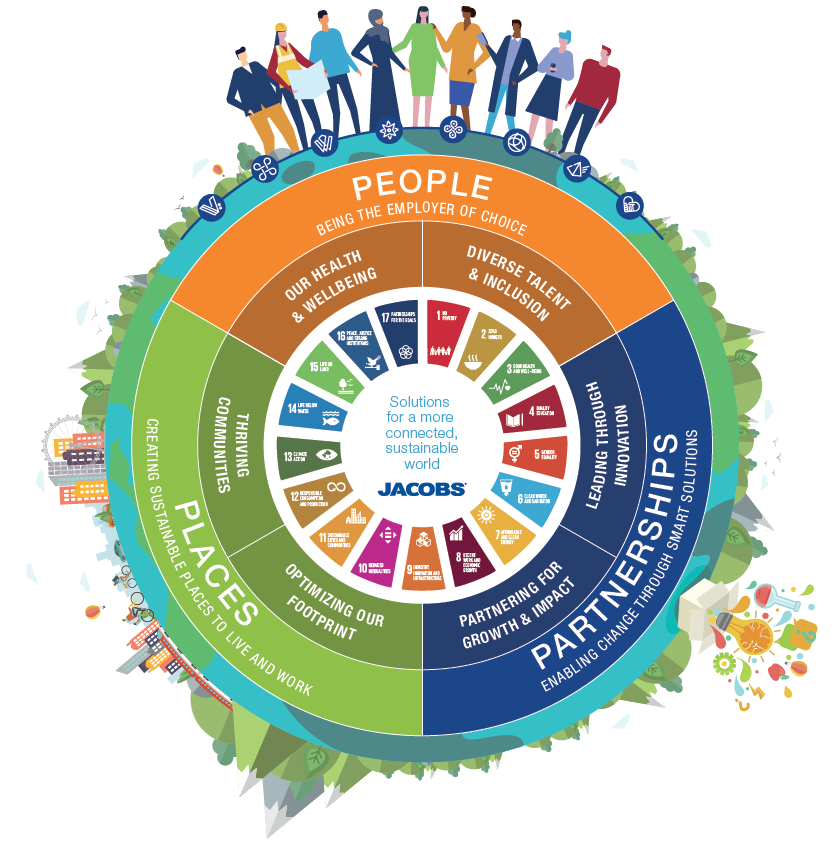 Burning Questions with Jacobs Grads
Jacobs
---
We reached out to the current group of Graduates in the Jacobs Grad Programme from their varying degree disciplines and within different rotations, to ask them some burning questions, as requested by students.  Thank you to the Jacobs Grads for their time and effort.  Let's see what they have to say!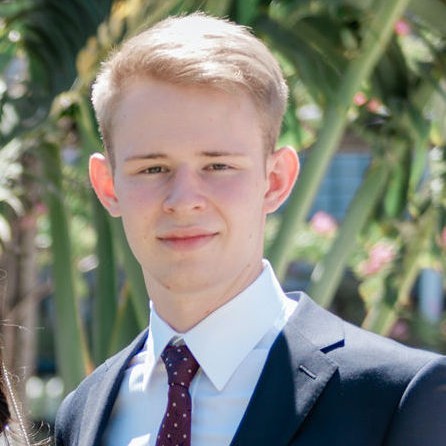 Sam 
Edith Cowan University
Bachelor of Cyber Security
Can you let us know what company you are working for and which area of the business you work in or which rotation you are currently in? 
Jacobs - PP&S - Security Team
What was the first 6 months like?  What have you really enjoyed? 
My first 6 months involved  familiarizing myself with my team, how the business operates, the systems we use and the projects we work on.  I've really enjoyed the hands-on approach the Jacobs graduate program takes, been involved in real projects from the start has gave me the opportunity to develop and immediately apply new skills. This hands on approach has quickly developed me into a valuable member of the team and pushes me to keep constantly learning and applying new skills.
Was your position with the Jacobs Grad Programme as you expected it to be? Did anything take you by surprise?
The position pretty much as I expected.
Everyone is keen on maintaining work/life balance, with that in mind what is the longest day you have put it and have you worked weekends at all?
Longest Day - 10.5h 
Saturday - Never
I haven't had to work a Saturday since starting.
On a day to day basis, what do you work on?
Cyber Security Consulting (Inc design review, risk management, risk assessment)
Project Management
Have you worked on any projects at Jacobs?
Wide variety of transport and security related projects.
What systems do you use for your role in the graduate programme?
Microsoft office. 
Common Engineering software
What sort of support are you provided at Jacobs?
All of my work is supported by the company in general, there's always many resources I can leverage to do my work, and my supervisors are always willing to assist where necessary and are keen to see me grow within the role.
What skills do you think you need to succeed in your role and do they differ from what you envisioned?
Problem Solving
Critical Thinking
Willingness to learn
Flexibility to work alone or as part of a team
Good communication skills
Positive work attitude
Good Knowledge of Networking
Awareness of Cyber Security standards
What are the best perks or benefits at Jacobs?
Corporate rates 
Flexible working arrangements
---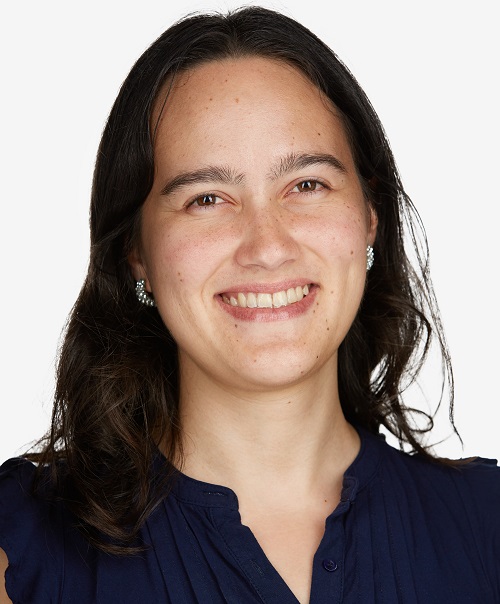 Laura
Monash University
Civil and Environmental Engineer, Master's Degree in Water Resources
Can you let us know what company you are working for and which area of the business you work in or which rotation you are currently in? 
I work for Jacobs in the Water Resources team in Brisbane office
What was the first 6 months like?  What have you really enjoyed? 
At the start, everything was slow and it started to ramp up as soon as I was assigned to my first project. It was a steep learning curve where I was trying to absorb as much information as I could.
I enjoyed being able to see how the many concepts learnt in Uni started to come into play in real infrastructure projects.
Was your position with the Jacobs Grad Programme as you expected it to be? Did anything take you by surprise?
My position was about what I was expecting but the big surprise was to realised how much I don't know yet, and how important is the experience and being exposed to multiple projects in the industry.
Everyone is keen on maintaining work/life balance, with that in mind what is the longest day you have put it and have you worked weekends at all?
The longest day I have worked was about 2 consecutive days getting ready a deliverable for a project that had a tight deadline.
Yes, I have had to work on Saturdays but just 3 times in almost 2 years.
On a day to day basis, what do you work on?
I do a lot of data processing which entails rainfall and streamflow data in spreadsheets. Excel is definitely my best friend!
I also do intensive GIS tasks, which include reviewing model results, design layers, model files. I do this usually in QGIS and then I prepare flood maps in ArcGIS.
Report writing is another big part of my job. As we progress through the project I usually have to start building up the report which is an important component of the deliverables.
From time to time I have the chance of attending client meetings which are always a great experience for grads. These meetings usually require preparation of some slides and technical check-ins beforehand.
Have you worked on any projects at Jacobs?
Multiple flood studies in the Northern Territory for aboriginal communities, flood assessments for linear infrastructure projects mostly in Queensland, Dam failure impact assessments, and a few mining projects.
What systems do you use for your role in the graduate programme?
I use Microsoft office suit in general, QGIS, ArcGIS, Mapinfo,  One Note, Notepad++, Hydraulic modelling software like TUFLOW and MIKE, Hydrologic modelling software like RORB and XP-RAFTS
What sort of support are you provided at Jacobs?
I do get a lot of support from all the seniors in my team to learn how to interpret model results, detail direction on the step by step process in each project, and technical guidance. Junior team members supported me when learning how to use the different software packages. My direct managers are very supportive on my carreer progresion plan and they help me to identify project opportunies that can get me to where I want to head.
What skills do you think you need to succeed in your role and do they differ from what you envisioned?
Report writing, critical thinking, technical ability with software, and soft skills to interact with people
What are the best perks or benefits at Jacobs?
Free food and drinks, Visa vouchers for great work!
Inclusion & Diversity

Jacobs
---
At Jacobs, we know that if we are inclusive, we're more connected, and if we are diverse, we're more creative.
We're committed to creating a Culture of Caring — a workplace that values the safety, positive mental health and sense of belonging of all employees.
We promote diversity because it makes us a stronger company, where brilliant people of all backgrounds feel at home. And our widely-different perspectives and talents around the globe greatly enhance our ability to provide clients with more imaginative and effective solutions.
We aim to make inclusion and diversity core attributes of our identity, embedded in all of our employment and business practices in all locations.
Employee Network Groups
Our Jacobs Employee Networks play a critical role in fostering our Culture of Caring in the work they do. These employee-led and employee-organised groups are centred around offering employees an opportunity to collaborate with others around the world who share similar interests and explore opportunities that relate to their specific goals. The shared mission of our employee networks is to celebrate and develop Jacobs' diverse employee population, provide career enriching development opportunities for all levels of talent, assist in the attraction and retention of top diverse talent, facilitate innovation at Jacobs, and contribute to the communities in which we live and work.
With eight active, passionate employee networks representing more than 23,000 employees, we're celebrating inclusion and diversity more than ever before. Each of these groups has a senior executive sponsor to provide advocacy, guidance and support.

ACE: providing information, resources, and networking opportunities regarding physical, mobility and cognitive disabilities to disabled staff and to staff who provide caregiving services.

Careers Network: empowering our employees across all career stages to maximize their potential and make Jacobs the industry leader and workplace of choice.

Enlace ("link" in Spanish): leveraging the company's unique and vibrant Latino talent contributing to our company's growth profitable strategy, attracting and retaining Latinos, while fostering leadership, community involvement, diversity and cultural pride. 

Harambee ("working together" in Swahili): positively impacting the black employee experience through recruitment, development, and retention of black talent.

OneWorld: providing an inclusive environment that actively nurtures and supports our diverse employees and clients across all ethnicities and cultures.

PRISM (LGBTQI+ group): creating an environment where our people feel able and empowered to bring their whole self to work.

VetNet: advocating for veterans and current military reserve members, including support for transitioning veterans. 

Women's Network: accelerating a cultural shift by empowering women and promoting gender equality.
Gender Equality

Jacobs
---
Jacobs is proud to share it has been recognised as an Employer of Choice for Gender Equality in Australia for the fourth consecutive year. The citation, which comes from the Workplace Gender Equality Agency (WGEA), recognises Jacobs' commitment to achieving gender equality and flexibility in its Australian workplaces.
Jacobs Women's Network: Working Together for Gender Inclusion
The Jacobs Women's Network serves to foster an inclusive environment where gender diversity and equality drive profitable growth. Jacobs' Women's Network aims to accelerate a cultural shift by empowering women and promoting gender equality.
Jacobs Employees Celebrate International Women's Day 2019
Indigenous Programs

Jacobs
---
At Jacobs, we believe in the power of inclusion and diversity as an imperative in the workplace. This requires a balanced contribution and behaviours from a diverse pool of people sourced from all walks of life to enable individuals and organisations to thrive. Jacobs respectfully acknowledges the Aboriginal and Torres Strait Islander people as Australia's First Nation people and traditional custodians of the lands on which we live and work, paying respect to their Elders past, present and emerging.
Jacobs' vision for reconciliation is that all Aboriginal and Torres Strait Islander peoples are empowered to participate in building a future where their histories and cultures are visibly acknowledged, included and celebrated. In 2019, we are celebrating a decade of formalised commitments, through Reconciliation Action Plans, that create opportunities to grow and collaborate with Aboriginal and Torres Strait Islander peoples in our business and industry.
We deliver meaningful outcomes for advancing the mutually beneficial exchange of knowledge and resources in a context of partnership and reciprocity. We contribute to Closing the Gap by promoting and celebrating Aboriginal and Torres Strait Islander people's cultures, supporting self-determination, and allowing each unique group to create spaces and encourage connectivity between identity and place, designing and building places that broaden the inclusivity of Australian communities.