Kraft Heinz Graduate Programs
Kraft Heinz is one of the world's largest food companies consisting of brands every Aussie has in their pantry like Golden Circle, Heinz, Kraft, Cottee's, Greenseas and Saxa. Our vision is to be the best food company, growing a better world. To be the best, we need the best — the best brands, the best processes, and most importantly, the best people. Kraft Heinz has no active opportunities at the moment.
See who's currently hiring with our Job Search!
Search for jobs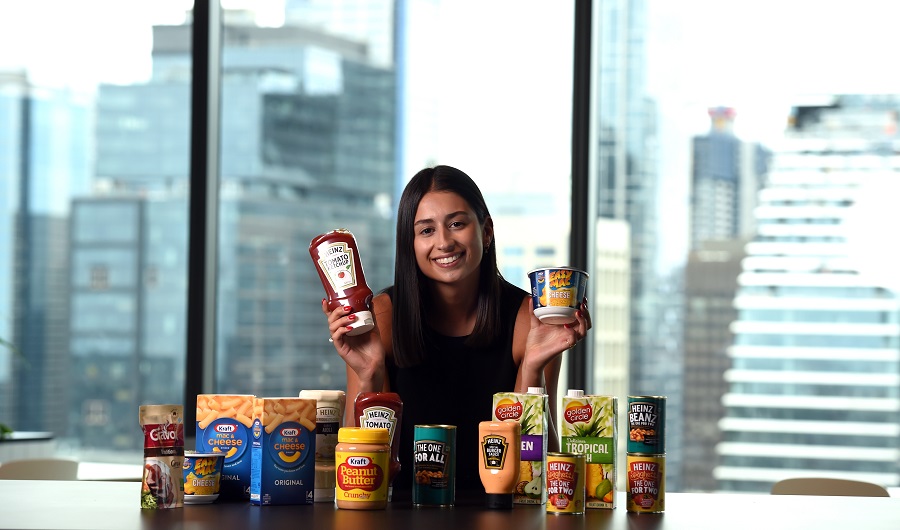 The Kraft Heinz story
As the name suggests, the Kraft Heinz Company came into being following the merger of Kraft Foods Group and Heinz in 2015. Kraft was founded by a Canadian American cheese seller called James L. Kraft in 1903. By the time of the merger, it was a giant American food manufacturing and processing conglomerate headquartered in Chicago. Its products were sold in over 170 countries. 
Heinz was founded by Pennsylvanian entrepreneur Henry J. Heinz in 1869. By the time of the merger it was, like Kraft, a behemoth, manufacturing food products on six continents and selling its famous brands – Golden Circle, Greenseas, Heinz, HP Sauce and Weight Watchers – across 200 countries. The merger resulted in a food industry leviathan with a commanding grip on the beverage, convenience food, dairy food and snack food industries. 
Today, Kraft Heinz are one of the largest global food and beverage companies, with a portfolio that is a diverse mix of iconic and emerging brands. In 2019 we generated $25bn in net sales and have offices and sites based in over 40 countries. As the guardians of over 200 brands and the creators of innovative products, we're dedicated to the sustainable health of our people and our planet.
The culture
We're committed to making life delicious for our people, our consumers, and our communities worldwide. Being one of the world's leading food and beverage companies is a privilege and a huge responsibility. We walk in our purpose by living our values, which make up our common language, define our shared culture, and reflect the company we're working to become each day. 
Kraft Heinz hold themselves accountable. Employees act as owners each day, showing commitment and believe in the cause, making decisions and treating the business as if it were their own. They take responsibility for actions and results, in pursuit of building something together far bigger than them individually. They're not a suit and tie organization and rely on employees being truly consumer obsessed to ensure great products reach their tables. To get an inside peek into the culture at Kraft Heinz, read the 'Day in the life of' article here. 
If you're a go-getter with an ownership mentality, ready for a fast-paced challenge you should find the Kraft Heinz culture exciting to be part of.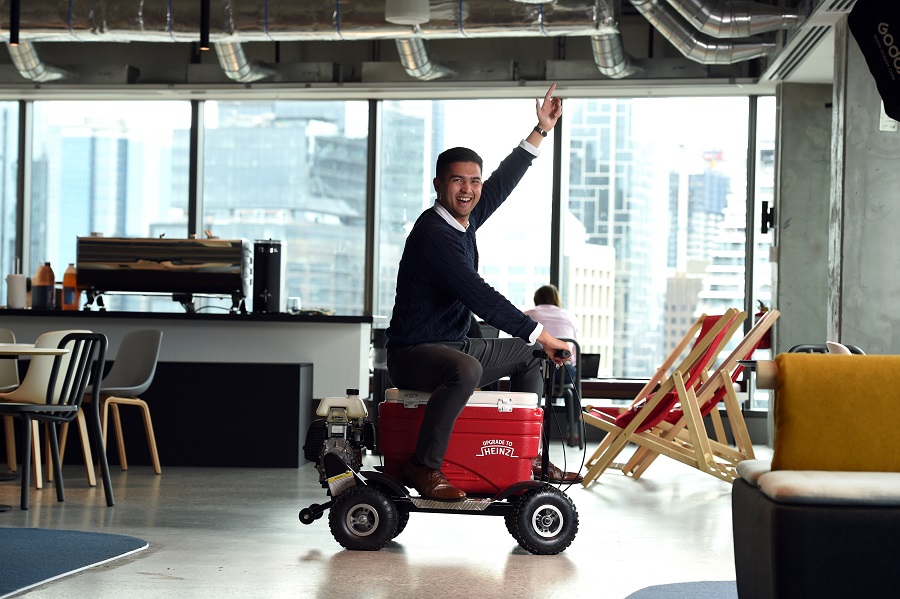 Social contribution
One of the Kraft Heinz core values is 'We Do the Right Thing'. This applies to every decision made and the environmental and social responsibilities that they hold as one of the largest food and beverages manufacturing companies.
Their Vision: To Sustainably Grow by Delighting More Consumers Globally, ensures that they are committed to responsible, sustainable practices extending to every facet of our business. The Kraft Heinz ESG (environmental & social governance) strategy prioritizes the issues that matter most to the company's business and stakeholders, focusing on areas that have the greatest impact.
Environmental Stewardship
Responsible Sourcing
Healthy Living & community support
To read the full 2021 Global ESG Report, download here.
It highlights the commitment to transparency and provides detail for stakeholders, consumers and customers on progress to date against their ESG Commtments.
From the Employer:
Our purpose is to Make Life Delicious.
We walk in our Purpose by living our Values. These six core beliefs bring our Purpose to life. They make up our common language, define our shared culture – and reflect the Company we're working to become each day.
Each of our six Values start with WE – a commitment our people make to each other and to consumers around the world. Being one of the world's leading food and beverage companies is a privilege – and a huge responsibility. Times and tastes may change, but the core Values that shape who we are never will.

Our Talent gets BIG Opportunities - We believe in taking chances on those that deliver results.
Our people are our sustainable advantage, and this is a culture that encourages growth for anyone that delivers! Whatever your role, wherever in the world, the opportunity is there to do something special and be part of something big! We have openings across various functions within our business; Supply Chain, Operations, Sales, Marketing, Human Resources, Finance, Quality, Research and Development, Legal and Audit.
We offer a 12-month fast track program, placing our graduates into a role that will provide them with exposure to all business functions. Graduates are immersed in real jobs with measurable KPIs and business targets. We provide an intensive, challenging and rewarding experience that will set our graduates up for a high-profile career.
If you share a passion for our company & culture and have drive and determination to succeed in a dynamic industry, this is the graduate program for you.
AWARDS
At Kraft Heinz we are proud to have received acknowledgement of our best practices, passion and hard work in the following awards: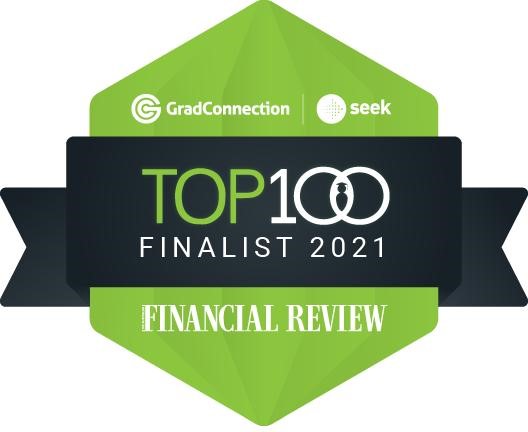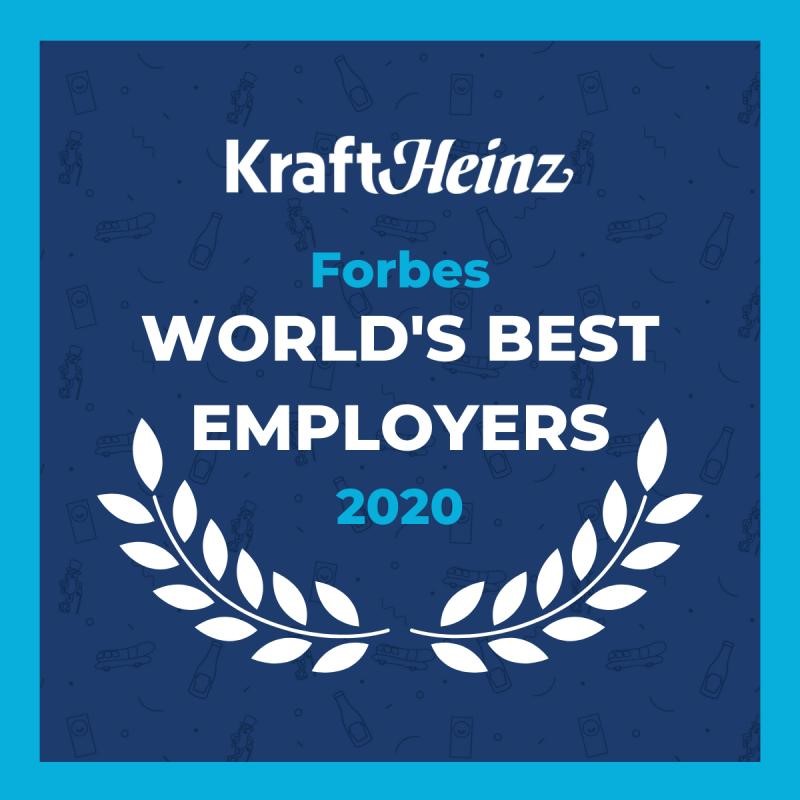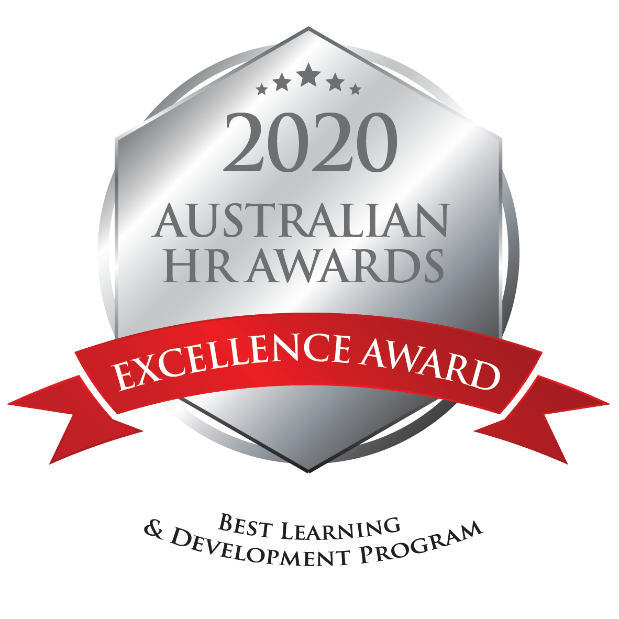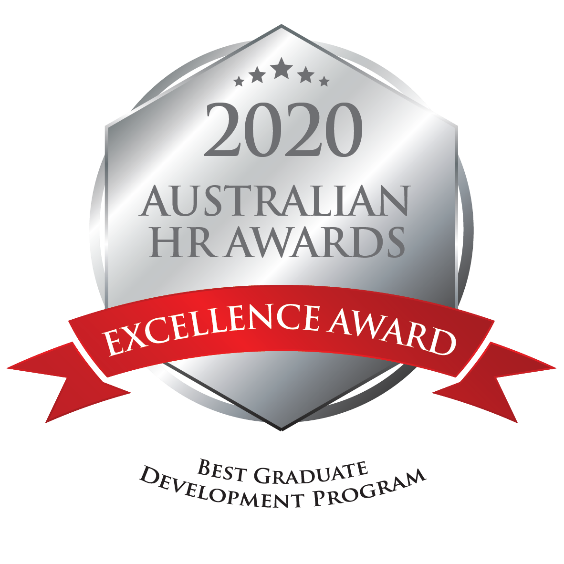 Grad Connection Top 100 Finalist 2021
Forbes World's Best Employers 2020
Australian HR Awards: Best Learning and Development Program 2020 - Excellence Award
Australian HR Awards: Best Graduate Development Program 2020 - Excellence Award
Benefits Program
We empower our people to own their work- and it's true our employees are our competitive advantage – so we take care of our Kraft Heinz family with our 'Live Well' benefits program:
Hybrid Working- flexibility around when and where you work
Free Food - our kitchen is fully stocked with our products for you to enjoy!
Gatherings - monthly drinks & nibbles- End of Year Celebration
Wellbeing - annual health checks & flu shots- onsite wellbeing sessions & webinars
Volunteering – volunteer days with Foodbank- meal packing events for our Global partner Rise Against Hunger
Keeping Fit – join our Run Club and sign up for discounted gym memberships & classes
Purchase Leave – purchase additional annual leave at the beginning of each calendar year
Parental Leave - 12 weeks paid parental leave for primary caregivers
Welcome to the Kraft Heinz Graduate Program
Kraft Heinz is one of the world's leading food companies. Our products are consumed in more than 200 countries, and chances are you probably have a few of our brands sitting somewhere in your kitchen. But great products alone haven't made us successful; our people have. Which is why we're looking for the pick of the crop in graduate talent. After all, your success is our success.
Instead of specific degrees from particular disciplines, we look for fresh thinkers – graduates who are entrepreneurial, self-motivated and enjoy working collaboratively. Future leaders who can help us become the world's best food company and, in so doing, help us grow a better world. It's a big ambition, and the reason we need talent like you.
The graduate program at Kraft Heinz is international, providing the opportunity to network across borders and make your impact globally. During the program you will learn from international Kraft Heinz leaders, have the support of mentors and career counsellors, hear from industry experts, roll up your sleeves, and immerse yourself into roles.
Completing onboarding in your first month at Kraft Heinz sets you up for success, as you deep dive into the industry, the departments and get to know your teammates. The next month in field sales provides invaluable experience that allows you to understand how our products are sold, the work of the field sales team, our customers and our consumers. Graduates will then experience two rotations in different departments, and undertake two projects. One project will be locally driven working on a real business problem across various functions (Finance, Marketing, Food Service, Sales, Supply Chain, Operations, Quality, Human Resources, Commercial Strategy etc.), and the second project is our Disruptor challenge which will allow you to work with trainees across the international zone. Throughout the year graduates also receive opportunities of foodservice, leadership and factory immersion weeks, to develop yourself and your understanding of the company.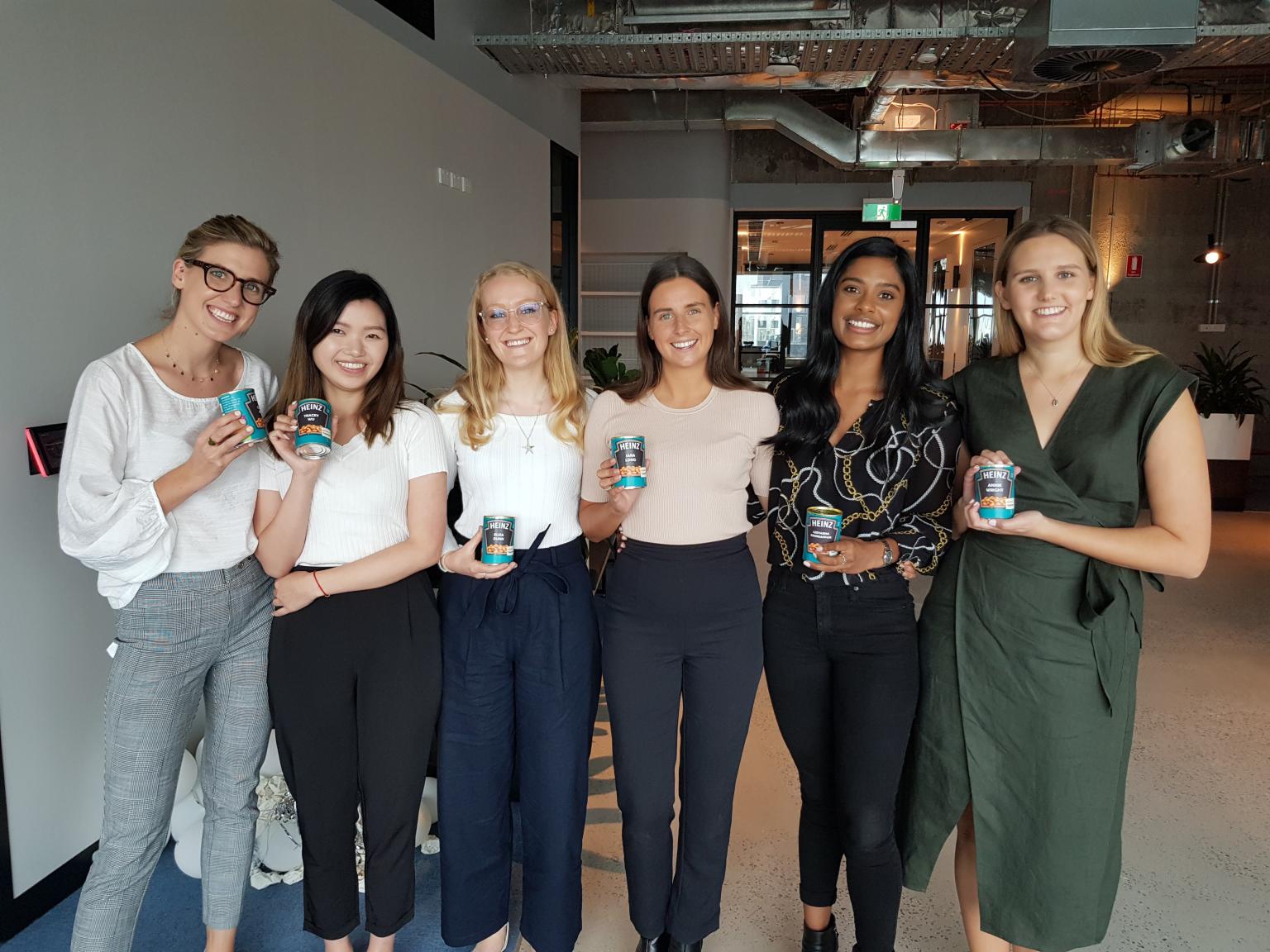 WHAT TO EXPECT
Real responsibility from day one
You will be adding value as a full-time employee from day one, doing real work, and delivering real results. You will be hired into a function and have the opportunity to become an expert in that field. We recognize and reward outstanding performance at every level, in the true spirit of meritocracy. Be someone who sets their sights higher. Be the architect of your own career.
Exposure to all levels of the business
As a Graduate, you are hand-picked by our Australia Managing Director and the executive leadership team. This fast-paced, intensive program seeks to mould you as a future leader of our company. There are no closed doors in our office, which means you can interact with everyone, from entry level all the way to executives, on a daily basis.
Fast track career progression
The Kraft Heinz Graduate Program is not just a job. It is an unparalleled opportunity to jump-start your career. Our grads dream big. They see themselves as our future leaders, whether it is as CEO, CFO, Zone President, or beyond.
Open to all disciplines
At Kraft Heinz, we're not interested in where you're from or what you studied. What really matters to us is great talent. We want agile future leaders with a passion and eagerness to learn about all aspects of our business. We provide graduates with the training, resources and ownership to grow and advance their careers, wherever that may be.
Mobility across all our business locations
We have multiple factories and offices across Australia and New Zealand. We want adventurous people who are open to take on any experience across various business locations, product lines and functional groups. Be open minded with where your career may take you. Be prepared to question and challenge the status quo and innovate in areas where others fear to tread. Where will you jump start your career?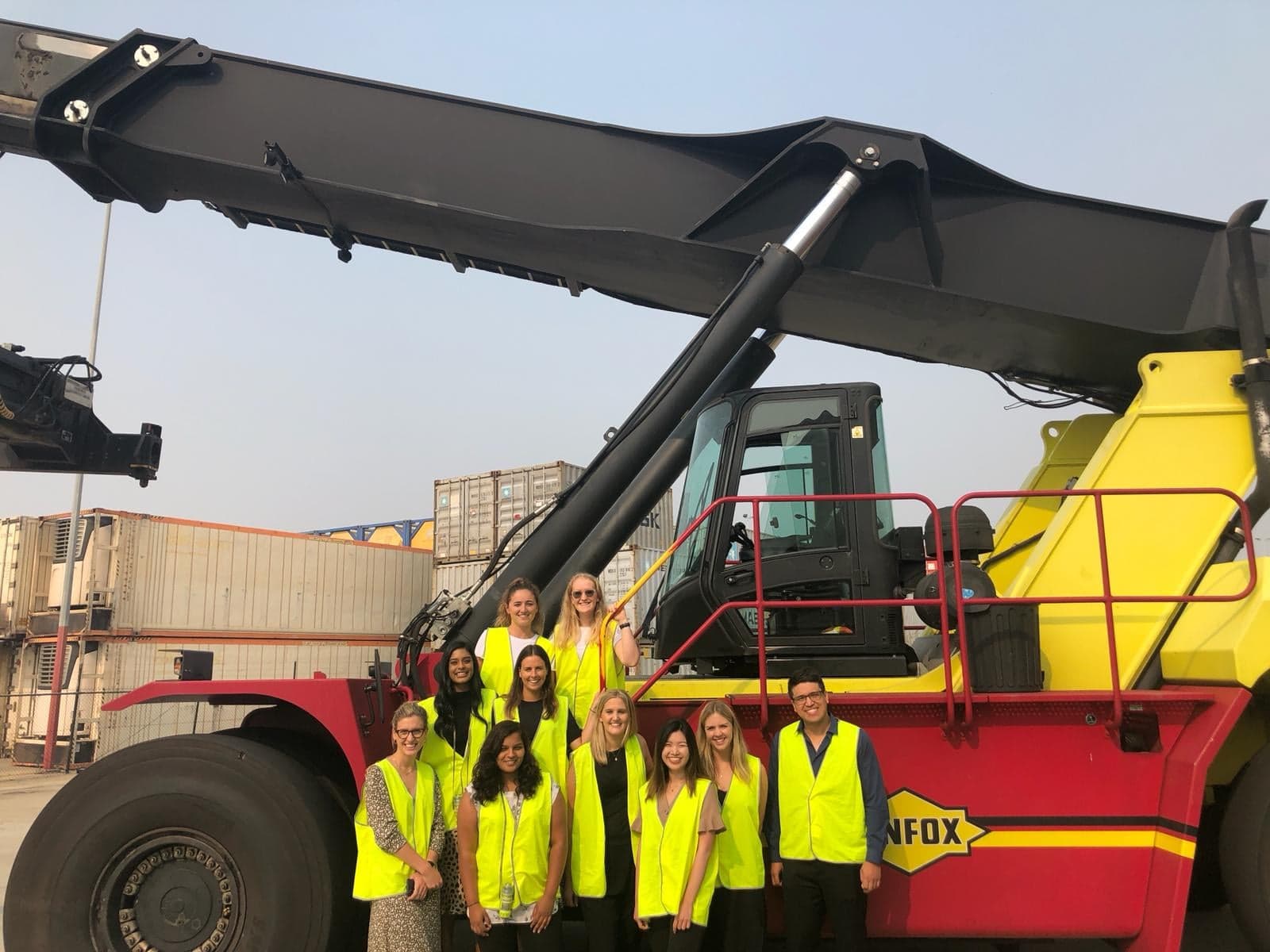 At Kraft Heinz, our vision is to sustainably grow by delighting more consumers globally. To be #1 in taste elevation by making life delicious. Like our passion for developing great foods, we are also dedicated to the development of great leaders - one of the ways we do this is through our International Graduate Programs.
The Kraft Heinz International Graduate Program (office-based) and International Supply Chain Graduate Program (site-based) are highly competitive programs for candidates seeking an exciting leadership career with Kraft Heinz. Our programs are designed for top talent who seek a performance-based culture that is built on meritocracy, ambition, hard-work and passion.
Within these 12-month programs, you will join a cohort of other ambitious Graduates to learn directly from Kraft Heinz leaders, get exposure to a range of functions, travel to our sites to see exactly how our products get made, and work on Business Projects with real-life impact from day one.
You'll thrive in our culture if:
You are consumer obsessed
You dare to do better every day
You champion great people
You demand diversity
You do the right thing
You own it
Eligibility criteria:
Bachelor or Masters Degree from any discipline, completed in the last two years
Full, ongoing working rights in Australia at time of application
Willingness to move across functional areas, and relocate to different cities / rural areas or countries
Strong extra-curricular achievements that reflect a proactive attitude and ownership
Passionate about being challenged daily and ready to constantly learn, develop and grow
Our hiring process:
Submit your application – February / March
Complete an online assessment – March
Complete a video interview – April
Attend an engagement centre – April
Present to our Leadership Team – May
Receive an offer - May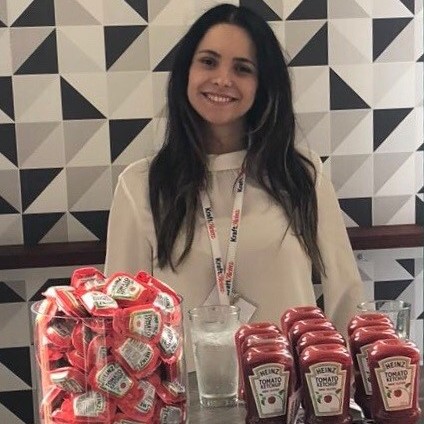 Gabriella Lacerda, Process Improvement and Analytics Lead ANZ, Melbourne HQ
My career at Kraft Heinz started as a Continuous Improvement intern in Brazil and I am finished my graduate program as a Performance Analyst in Melbourne. During my grad year I had amazing learning opportunities with a very steep learning curve. I also had the opportunity to manage a relevant area of the business and interact with many different functions. The learning and exposure I have had in my time here is truly unrivalled. I have now been with Kraft Heinz for 2 and a half years and am now the Process Improvement and Analytics Lead of ANZ.
---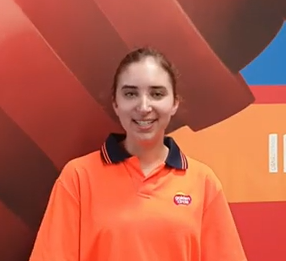 Nicola Broun, Continuous Improvement Manager, Northgate Factory - Brisbane
Fast-paced, exciting, rewarding - just a few of the adjectives that describe my graduate year at Kraft Heinz. Based at the Golden Circle factory in the Production team, the environment around me is constantly evolving, bringing with it new opportunities for problem solving and learning. This has helped accelerate my understanding of manufacturing management and has allowed me to further my leadership capabilities.
---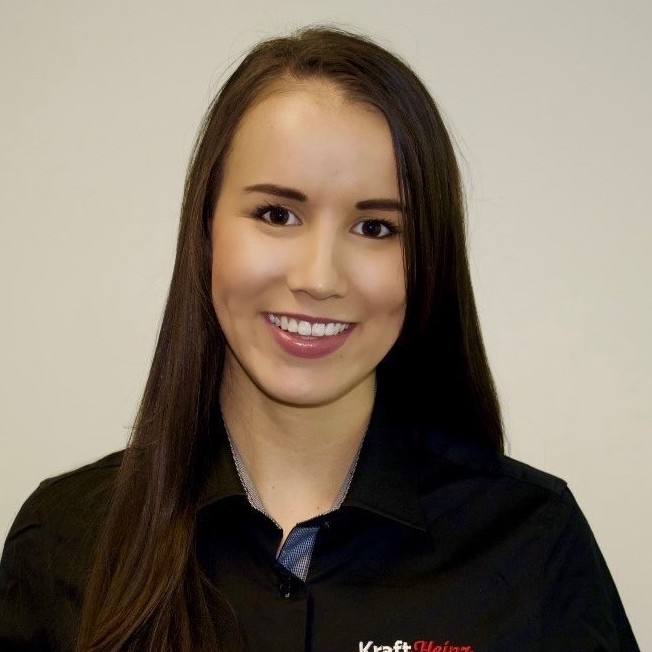 Natasha, Senior Brand Manager, Melbourne HQ
The grad program set me on the right track to accelerate my career, I'm now a Senior brand manager of the sauces portfolio, which includes managing a global icon - Heinz Ketchup. These are opportunities you just don't get anywhere else.
---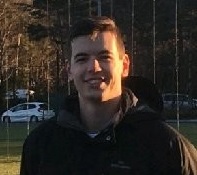 John, ANZ Export Marketing Manager, Melbourne HQ
I chose to work at Kraft Heinz because of the opportunity for international exposure. Additionally, the culture of meritocracy means that I'll be rewarded and promoted when I perform well. During my grad year I worked as an Exports Grad and now have taken on the role as Export Marketing Manager. I am tasked with implementing strategic projects to deliver long-term growth to the business. My experience on the program was critical to the development of project management, time management and expectation management skills.
---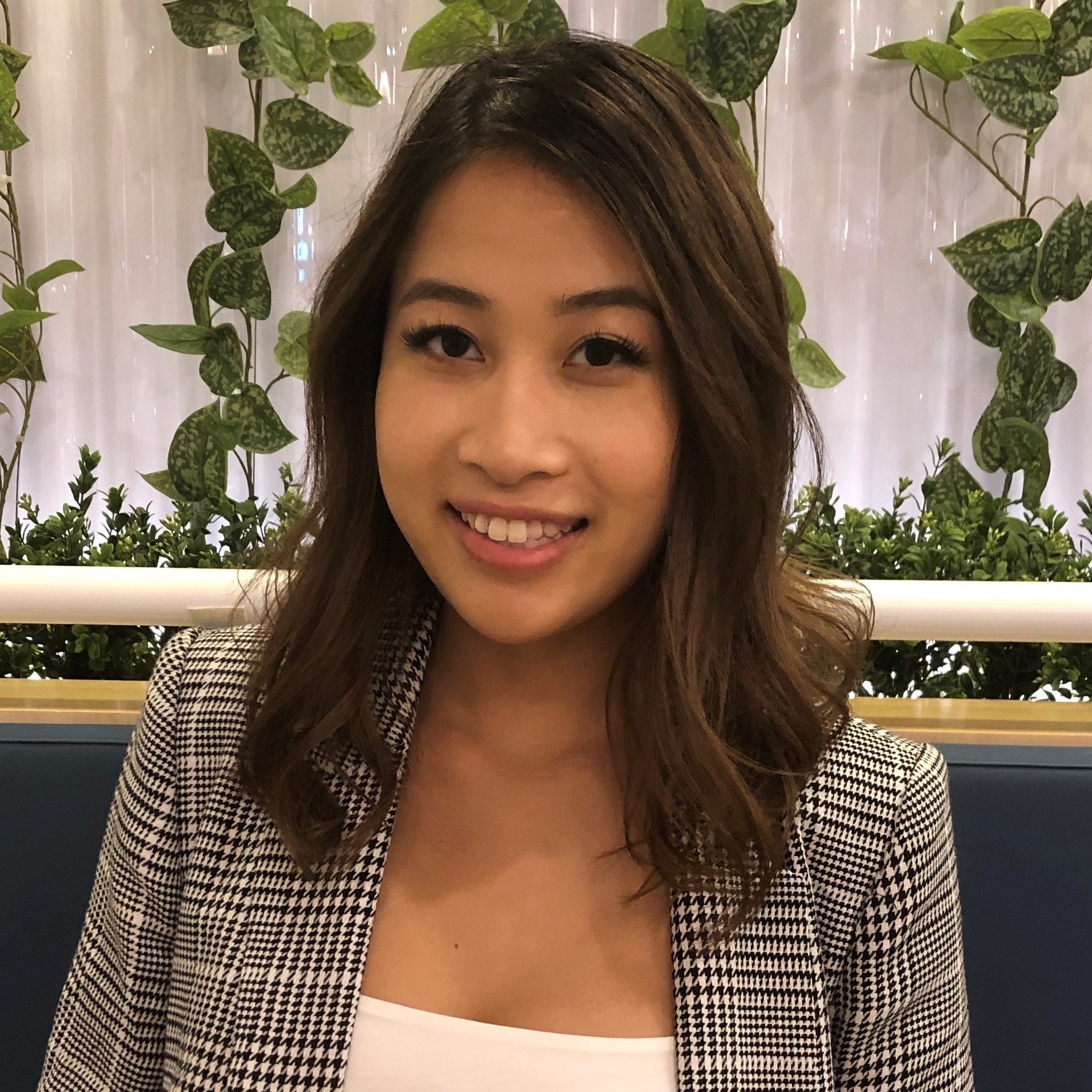 Enisa, National Account Executive, Melbourne HQ
I was looking to work in an FMCG that had a fast paced and dynamic environment. Kraft Heinz ticked all my boxes because as a company, it values ownership, accountability and meritocracy. Every day is different! My role as a National Account Executive means I'm involved in forecasting and communicating across both the retailer and cross functional internal teams. It is exciting to be able to engage with the retailer and collaborate to try and achieve both the goals of retailers and Kraft Heinz.
The Kraft Heinz Company has partnered with Rise Against Hunger since 2013 to help undernourished children and families in developing countries around the globe reach their full potential. Kraft Heinz developed a life-changing addition to Rise Against Hunger's meals through the Kraft Heinz Micronutrient Campaign — the company's signature humanitarian program. Each Rise Against Hunger meal includes micronutrient powders containing 18 essential vitamins and minerals for healthy growth and development. Each serving of micronutrients provides an entire day's worth of nutrition and has been proven effective in preventing and treating iron-deficiency anaemia and other vitamin and mineral deficiencies.
More than 250 million Rise Against Hunger meals containing the Kraft Heinz micronutrients have been distributed in 58 countries, nourishing millions of lives around the globe. The meals are used to implement both immediate and long-term solutions to world hunger through support of education, nutrition, agriculture and sustainable community programs.
In addition to the micronutrient program, The Kraft Heinz Company Foundation sponsors Rise Against Hunger meal packaging events to engage its global workforce and community members in the fight against hunger and malnutrition. Its employees have packaged more than 7.5 million meals since 2013. In 2017, The Kraft Heinz Company announced its commitment to provide 1 billion nutritious meals to those in need by 2021 in support of its vision to "Grow a Better World."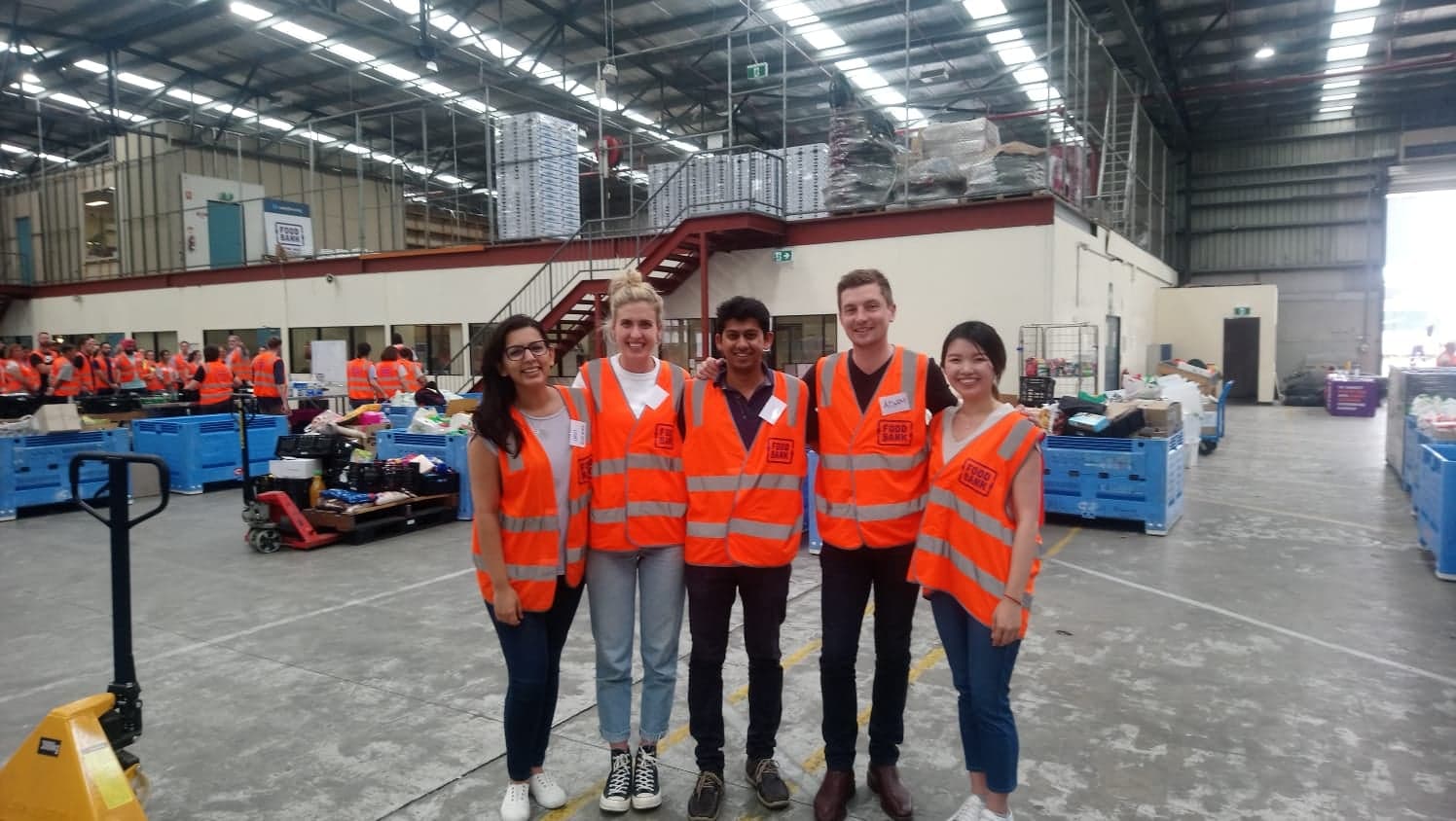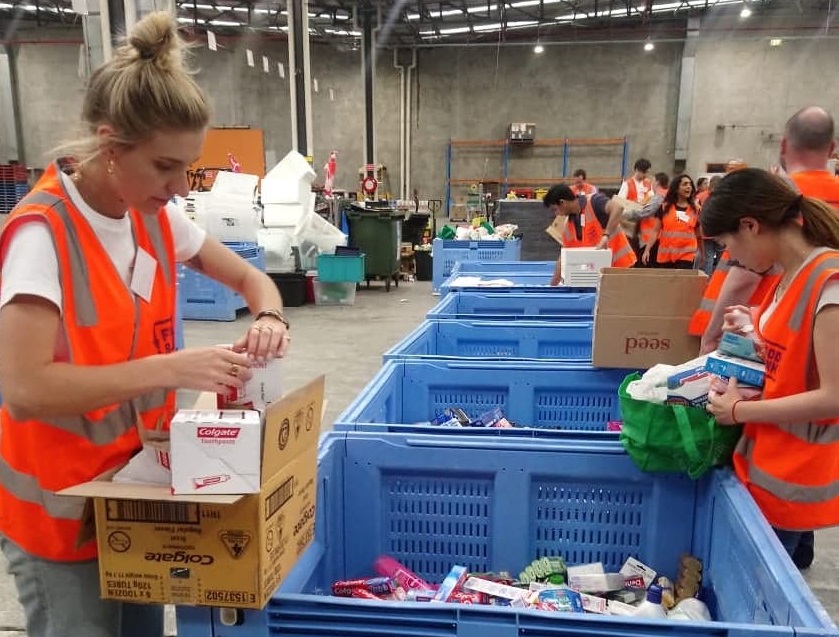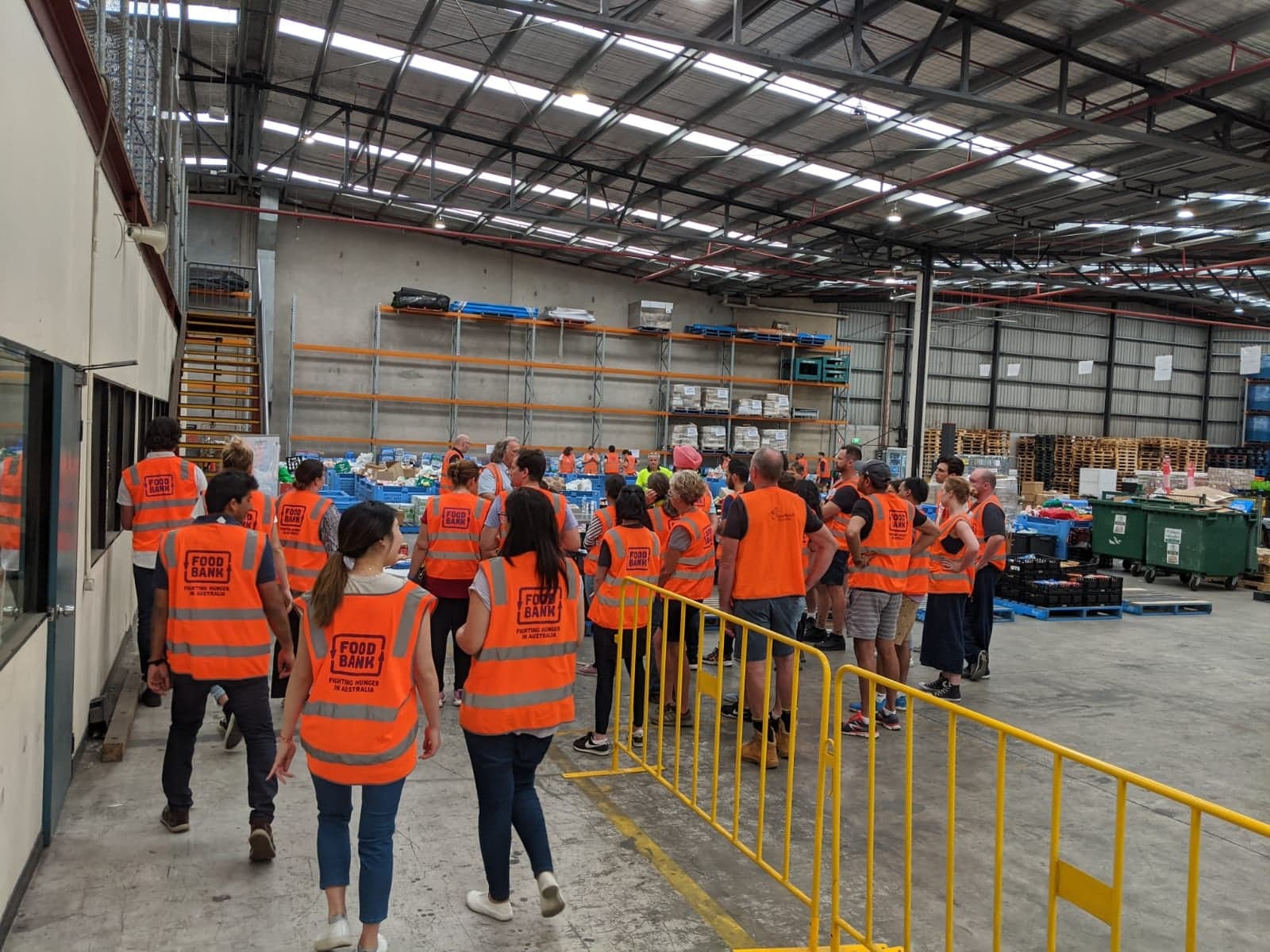 In Australia, we've also proudly partnered with Foodbank for over 20 years. Foodbank is Australia's largest food relief organisation, working to feed vulnerable Australians. As part of our vision to grow a better world, food insecurity is an issue close to our hearts. We want to ensure that Aussies doing it tough are taken care of. In 2019, Kraft Heinz donated around $31.5 million worth in food – and we're always look for opportunities to volunteer our time and efforts.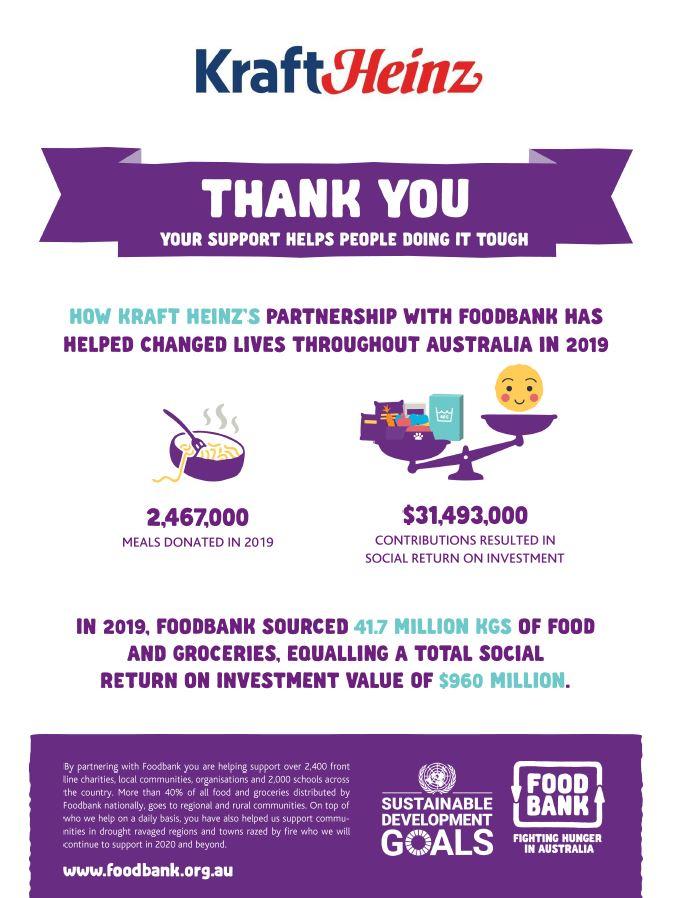 Gender Equality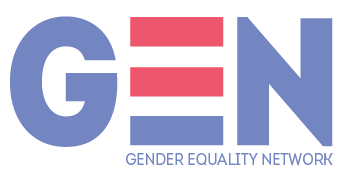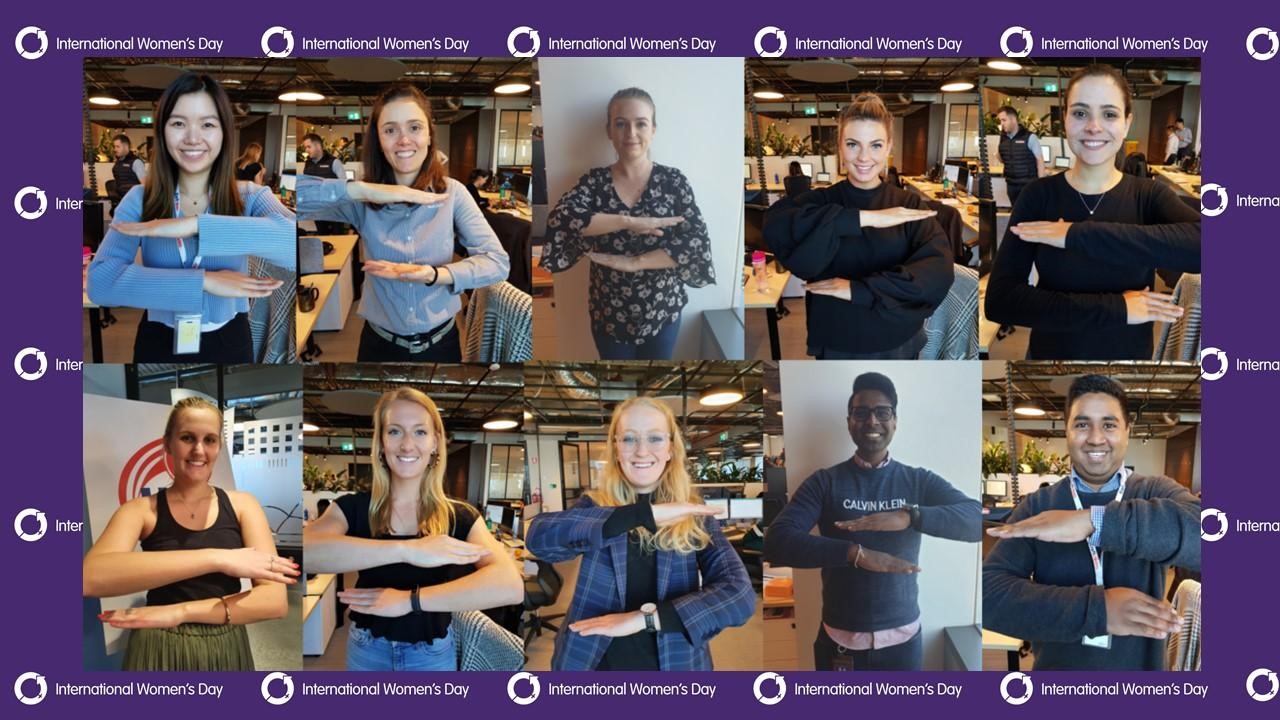 We champion great people - That includes our strategic approach to gender inclusive leadership and career development. Our aim is to promote gender balance across all levels and functions to ensure that all employees have access to equal opportunities. Our gender plan is both company-wide and functionally specific.
Women in Leadership - The WE Network, a leadership accelerator program implemented for women in the business. Launched in 2020, this program features a global cohort of associate directors from across the company igniting the spark for continued leadership growth. 
Empowering our employees - Our employee-led working group GEN (gender equality network) works to combat gender through various initiatives, such as women in business panel events, raising awareness and gender-focused recruitment drives. Passionate about change? We are too.
Holding ourselves accountable - We annually report to the WGEA (workplace gender equality act) continually ensuring that gender best practice is upheld, and improvements are always being made. Since 2018, we have been a proud participant in the Lean In Women in the Workplace survey.
LGBTQI+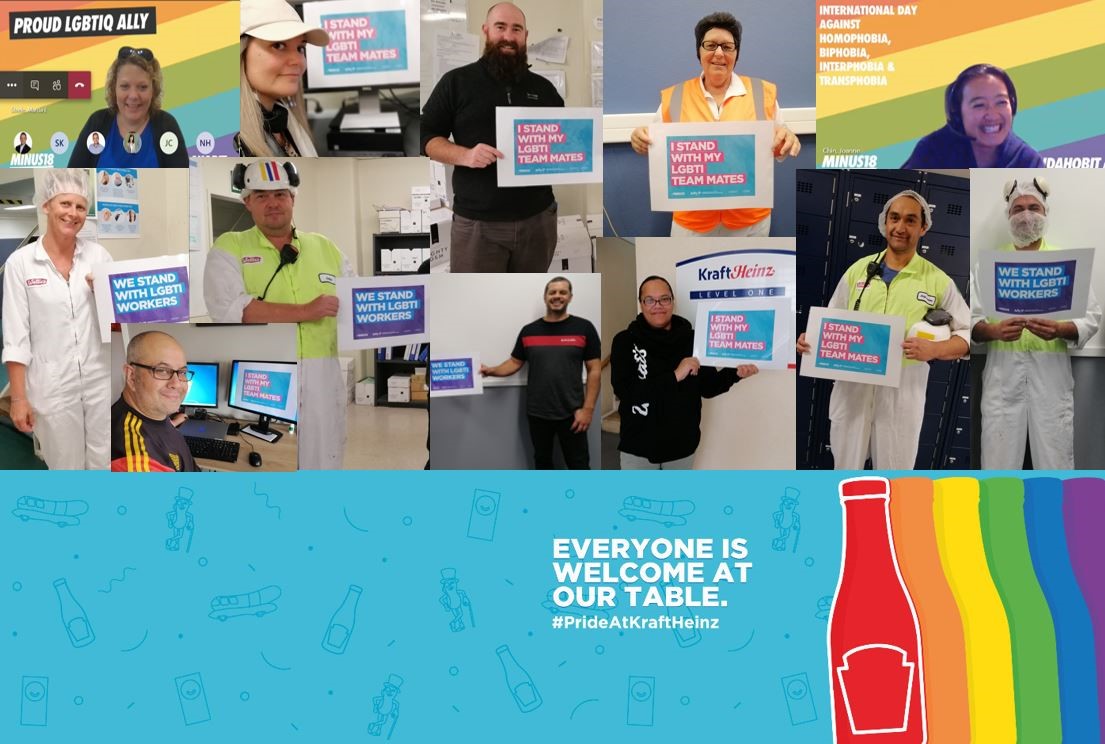 Kraft Heinz is committed to be a workplace where everyone feels comfortable to bring their whole self to work every day. This sentiment not only applies to employees but to consumers who love their products and suppliers that we partner with. We focus on bringing PRIDE to life by driving awareness, education, education and behavioural change on the topic of LGBTQI+.
Some proud moments:
In 2019, Kraft Heinz celebrated a major milestone achieving our first perfect score on the Corporate Equality Index (CEI). CEI rate corporate policies and practices for LGBTQ inclusion.
The LGBTQI+ employee working group was established in 2016 with a vision to bring education and awareness to the business whilst creating an inclusive environment and engaging the LGBTI community and allies.
Kraft Heinz' commitment to LGBTQI+ inclusion is part of their broader diversity inclusion and belonging strategy which is embedded in our company strategy.
Every year they take the time to celebrate and bring to light some key moments in the LGBTQI+ community such as IDAHOBIT, Pride and Mardi Gras.
Indigenous

Kraft Heinz acknowledges the Traditional Owners of the land on which we operate. we pay my respects to their Elders, past and present, and the Aboriginal Elders of other communities who may be here today.  
Each year we annually celebrate various Indigenous events, such as NAIDOC Week taking the opportunity to learn about the history, culture, and achievements of the First Nations People on the land in which they operate. 
As a Kraft Heinz employee, you are entitled to take a paid Day of Service annually, to dedicate your time to educating yourself, contributing or raising awareness for issues such as systemic racism and/or reconciliation.
They actively encourage and support applications from Aboriginal and Torres Strait Islander Peoples.
ANZ employees are offered the chance to be a part of RAP (Reconciliation Action Plan) Working Group who is responsible for developing, implementing and reporting phases of the RAP.
Inclusion & Wellbeing

Kraft Heinz is a global company built from the success of its global brands and employees. They are committed to fostering a culturally safe, diverse and inclusive workplace where employee wellbeing is priority.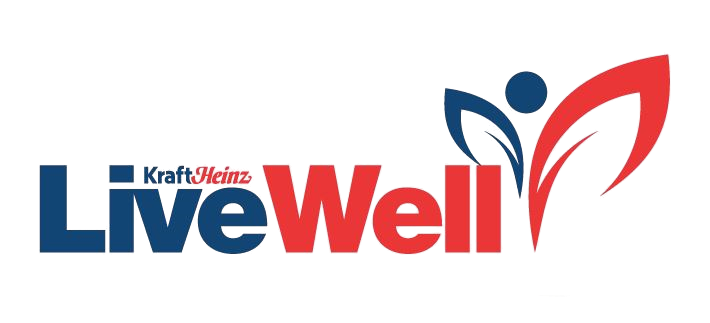 We use our 'LiveWell' framework to ensure our commitment to support and inspire a wellbeing lifestyle for our employees to make healthy lifestyle choices, both in and out of the workplace.
This covers physical, social, financial and emotional wellbeing in addition to flexible ways of working, ensuring that our employees feel supported, no matter their situation.
Physical
Kraft Heinz run club regularly takes part in social runs and events to raise money for charity.
Virtual yoga and meditation sessions are offered.
Each year we run the STEPtember campaign to encourage employees to get active and stay fit!
Social
Throughout the year, we celebrate a social calendar inclusive of cultural events, such as Lunar New Year, Ramadan, Christmas in addition to running monthly social catch ups.
Financial
Financial coaching and goal setting sessions are available from our EAP throughout the year.
Emotional
Across our ANZ business unit, we have trained our employees in MHFA (mental health first aid) to ensure early signs of mental health can be detected.
Partner with our dedicated EAP (Employee assistance program) to offer free and confidential counselling sessions for employees and family members.
Annually we acknowledge and celebrate Movember & Pink October for men and women's health – this year we raised $15,000 for Movember in our Australia organisation.