Kraft Heinz Graduate Programs
Kraft Heinz is one of the world's largest food companies consisting of brands every Aussie has in their pantry like Golden Circle, Heinz, Kraft, Cottee's, Greenseas and Saxa. Our vision is to be the best food company, growing a better world. To be the best, we need the best — the best brands, the best processes, and most importantly, the best people.
Kraft Heinz currently has 0 opportunities.
Select the following options:
Past Kraft Heinz Graduate Hiring Statistics
If you're interested in working at Kraft Heinz, understanding when they have opened up applications for their graduate programs, graduate jobs and internships is helpful knowledge to have so you know when you might need to apply. Use the below information to see when Kraft Heinz hires graduates, but more importantly what graduate degree's and other student attributes they target for their jobs.
---
Disciplines
Accounting (67%),

Administration (67%),

Agriculture (67%),

Architecture (67%),

Actuary (67%),
Work rights
Australian Citizen (100%),

Australian Permanent Resident (100%),

New Zealand Citizen (67%),
Past Kraft Heinz Graduate Programs
Check out some of Kraft Heinz's past jobs they have posted on GradConnection over the last 12 months. Understanding the details about what a graduate employer is looking for well before applications have opened can sometimes be the edge you need to secure your first graduate program.
---
Our Kraft Heinz Supply Chain & Manufacturing Graduate Program is a functional program for graduates seeking an exciting career in Operations, Supply Chain, Manufacturing, Engineering and/or Quality.
At Kraft Heinz, we're not interested in where you're from or what you studied. What really matters to us is great talent.
Applications for our 2021 Graduate Program will be opening early March. Register your Expression of Interest now to be notified when applications are officially open!
About Kraft Heinz
Kraft Heinz
---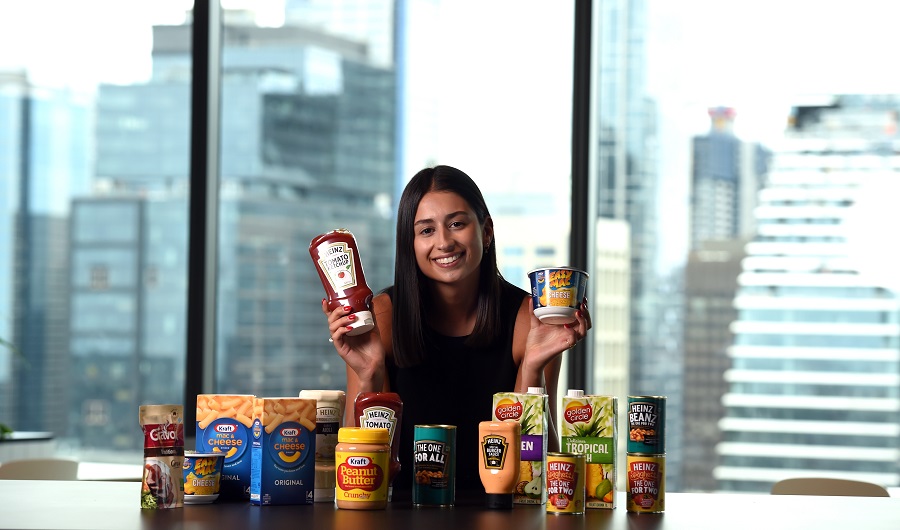 WE ARE KRAFT HEINZ
At Kraft Heinz, to be the BEST food company, growing a BETTER world is more than a dream - it is our GLOBAL VISION. To be the best, we want the best - best brands, best practices and, most importantly, the best people. Like our passion for developing great foods, we are also dedicated to the development of great leaders.
Bringing that vision to life are our 36,000 plus teammates around the world, who make not just food but a real impact. Together, we help provide meals to those in need through our global partnership with Rise Against Hunger. And we stand committed to sustainability, and the health of our planet and its people.
Every day, we're transforming the food industry with bold thinking and unprecedented results. If you're passionate like us — and ready to shape the future — there's one thing to do: Join us.
OUR PEOPLE
We're not afraid to think differently.
Embrace new ideas.
Dream big.
It all comes down to the way we empower our people to own their work. Our employees are our competitive advantage. As part of the Kraft Heinz family you're supported to grow and achieve. Be recognized and rewarded for outstanding performance at every level. Seize the opportunity to leave your mark and build legacies. Count on others to live our values alongside you. This is where teamwork thrives and collaborative spirit fuels every day. Bring your appetite for more.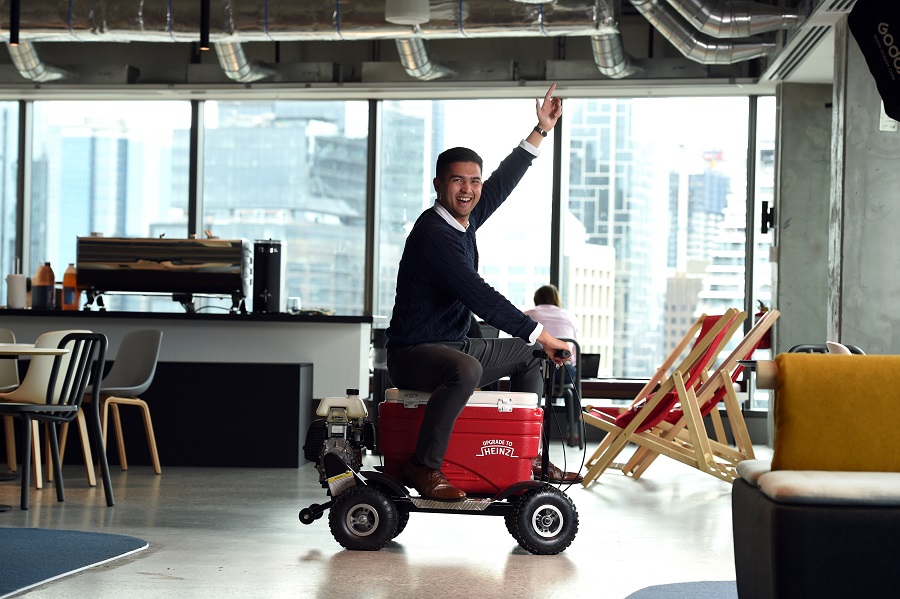 OUR CULTURE
We are not a suit and tie organisation but we do mean business. You'll find we're a relaxed bunch, who believe that work should be inspiring, fun and supportive. Here, every individual counts, and every opinion matters. With all the vim of a start-up, coupled with more than 150 years in the food industry, we provide a workplace that's fast-paced, innovative and serious about being the best.
Our Graduate Program
Kraft Heinz
---
WELCOME TO THE AU KRAFT HEINZ GRADUATE PROGRAM
Kraft Heinz is one of the world's leading food companies. Our products are consumed in more than 200 countries, and chances are you probably have a few of our brands sitting somewhere in your kitchen. But great products alone haven't made us successful; our people have. Which is why we're looking for the pick of the crop in graduate talent. After all, your success is our success.
Instead of specific degrees from particular disciplines, we look for fresh thinkers – graduates who are entrepreneurial, self-motivated and enjoy working collaboratively. Future leaders who can help us become the world's best food company and, in so doing, help us grow a better world. It's a big ambition, and the reason we need talent like you.
During the program you will learn from Kraft Heinz leaders, have the support of mentors and careers counsellors, hear from industry experts, roll up your sleeves, and immerse yourself into a role. You will engage in challenging and dynamic experiences and work collaboratively across various functional groups (Finance, Marketing, Food Science, Supply Chain, Operations, Field Sales, Human Resources, Quality etc.)
WHAT TO EXPECT
Real responsibility from day one
You will be adding value as a full-time employee from day one, doing real work, and delivering real results. You will be hired into a function and have the opportunity to become an expert in that field. We recognize and reward outstanding performance at every level, in the true spirit of meritocracy. Be someone who sets their sights higher. Be the architect of your own career.
Exposure to all levels of the business
As a Graduate, you are hand-picked by our Australia Managing Director and the executive leadership team. This fast-paced, intensive program seeks to mould you as a future leader of our company. There are no closed doors in our office, which means you can interact with everyone, from entry level all the way to executives, on a daily basis.
Fast track career progression
The Kraft Heinz Graduate Program is not just a job. It is an unparalleled opportunity to jump-start your career. Our grads dream big. They see themselves as our future leaders, whether it is as CEO, CFO, Zone President, or beyond.
Open to all disciplines
At Kraft Heinz, we're not interested in where you're from or what you studied. What really matters to us is great talent. We want agile future leaders with a passion and eagerness to learn about all aspects of our business. We provide graduates with the training, resources and ownership to grow and advance their careers, wherever that may be.
Mobility across all our business locations
We have multiple factories and offices across Australia. We want adventurous people who are open to take on any experience across various business locations, product lines and functional groups. Be open minded with where your career may take you. Be prepared to question and challenge the status quo and innovate in areas where others fear to tread. Where will you jump start your career?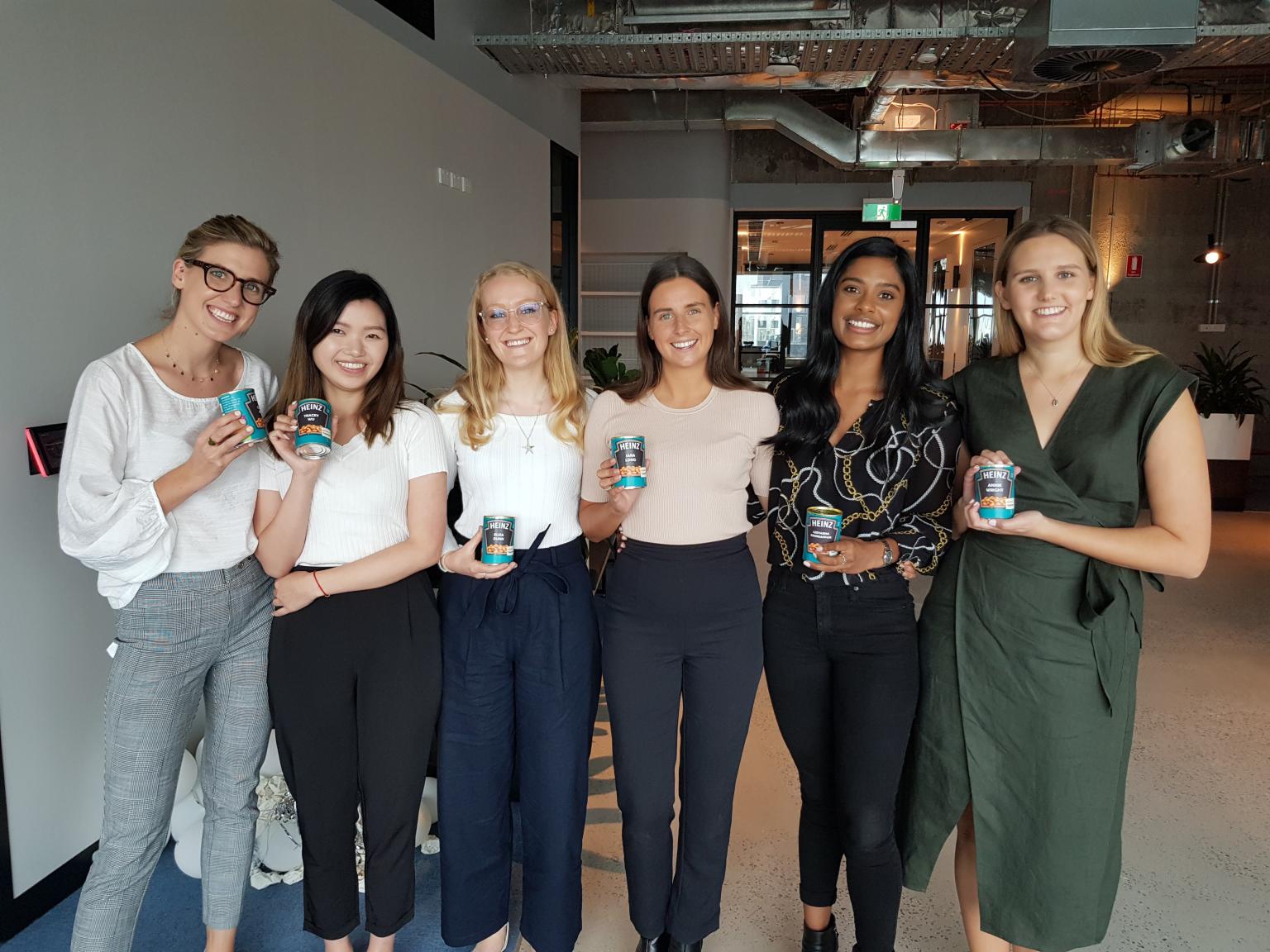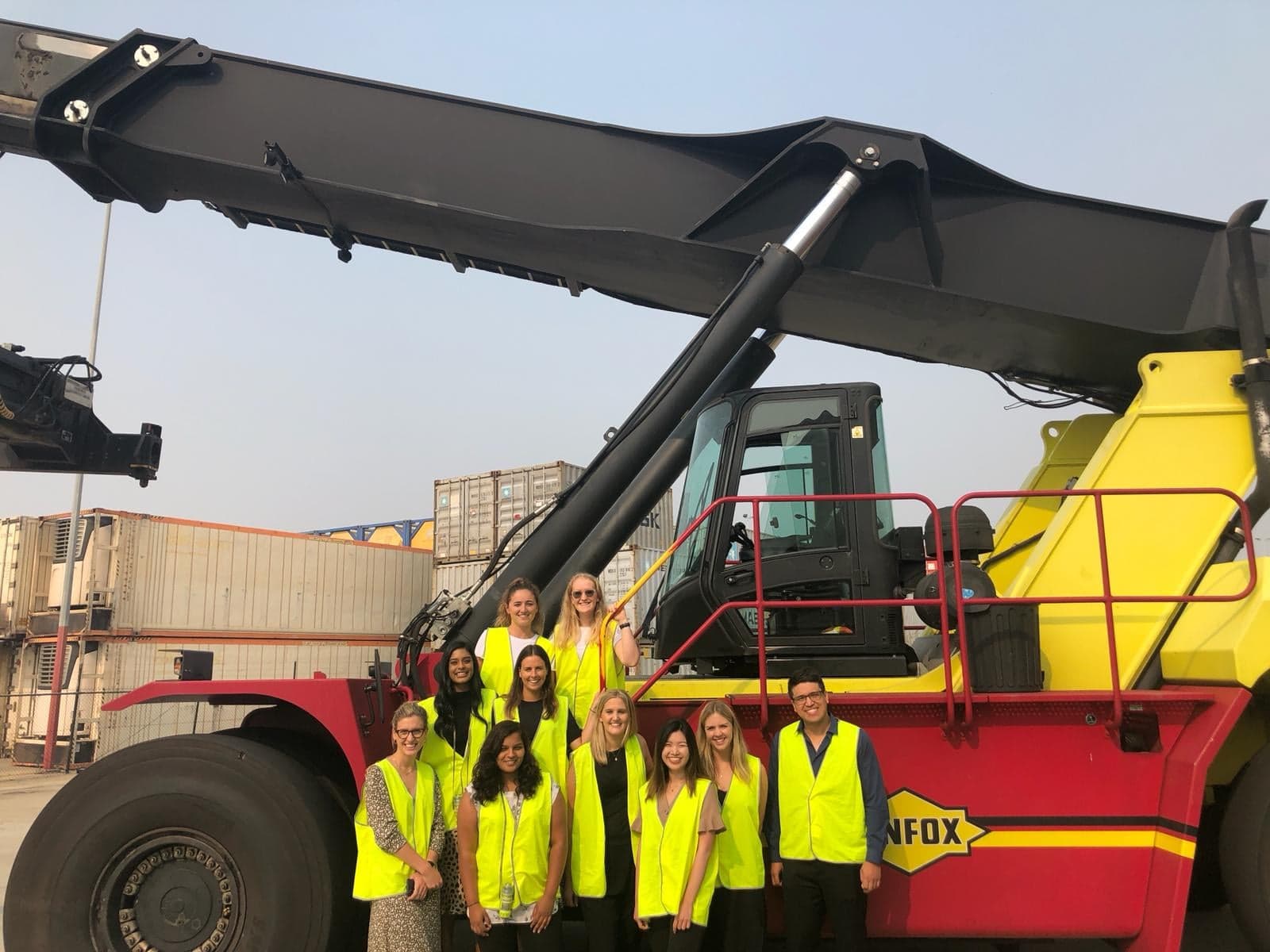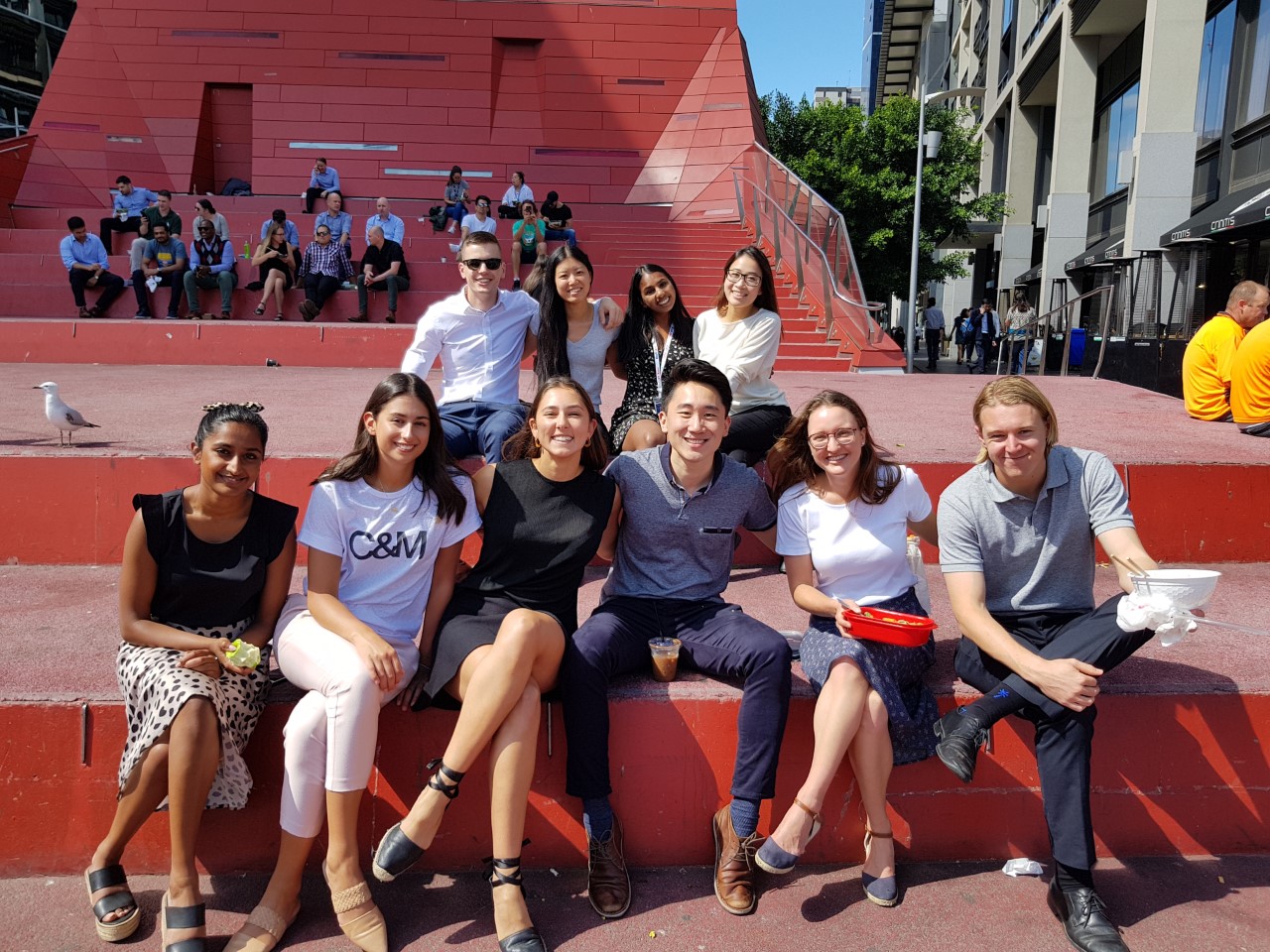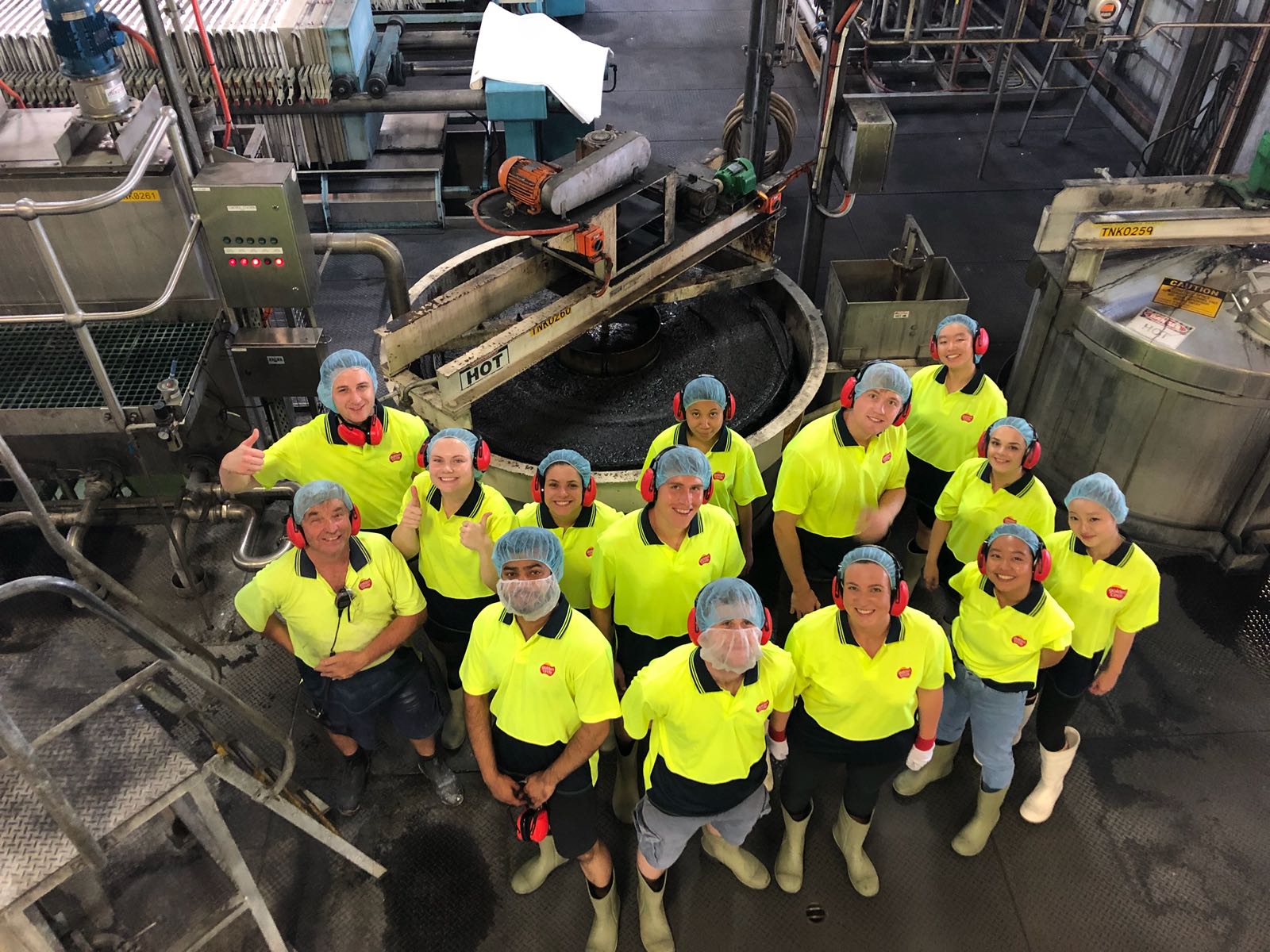 Graduate Success Stories
Kraft Heinz
---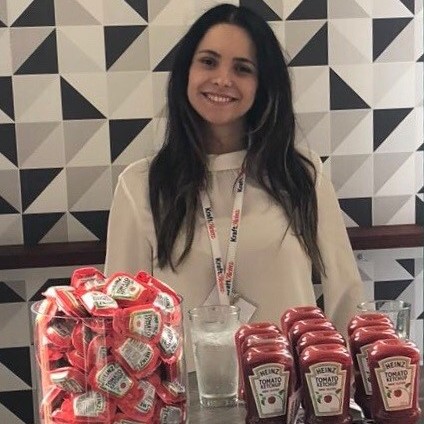 Gabriella Lacerda, Process Improvement and Analytics Lead ANZ, Melbourne HQ
My career at Kraft Heinz started as a Continuous Improvement intern in Brazil and I am finished my graduate program as a Performance Analyst in Melbourne. During my grad year I had amazing learning opportunities with a very steep learning curve. I also had the opportunity to manage a relevant area of the business and interact with many different functions. The learning and exposure I have had in my time here is truly unrivalled. I have now been with Kraft Heinz for 2 and a half years and am now the Process Improvement and Analytics Lead of ANZ.
---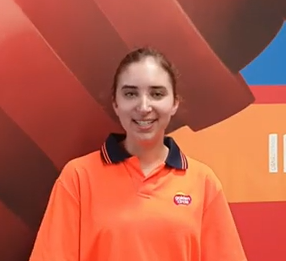 Nicola Broun, Continuous Improvement Manager, Northgate Factory - Brisbane
Fast-paced, exciting, rewarding - just a few of the adjectives that describe my graduate year at Kraft Heinz. Based at the Golden Circle factory in the Production team, the environment around me is constantly evolving, bringing with it new opportunities for problem solving and learning. This has helped accelerate my understanding of manufacturing management and has allowed me to further my leadership capabilities.
---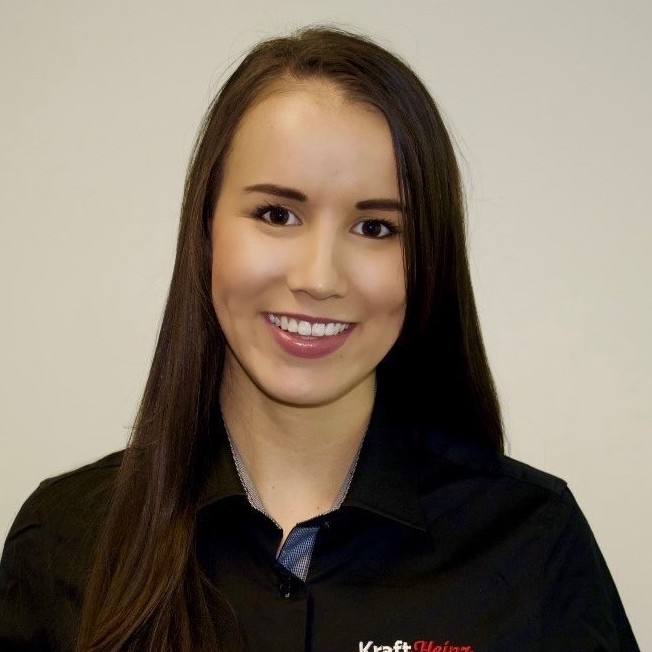 Natasha, Senior Brand Manager, Melbourne HQ
The grad program set me on the right track to accelerate my career, I'm now a Senior brand manager of the sauces portfolio, which includes managing a global icon - Heinz Ketchup. These are opportunities you just don't get anywhere else.
---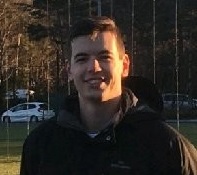 John, ANZ Export Marketing Manager, Melbourne HQ
I chose to work at Kraft Heinz because of the opportunity for international exposure. Additionally, the culture of meritocracy means that I'll be rewarded and promoted when I perform well. During my grad year I worked as an Exports Grad and now have taken on the role as Export Marketing Manager. I am tasked with implementing strategic projects to deliver long-term growth to the business. My experience on the program was critical to the development of project management, time management and expectation management skills.
---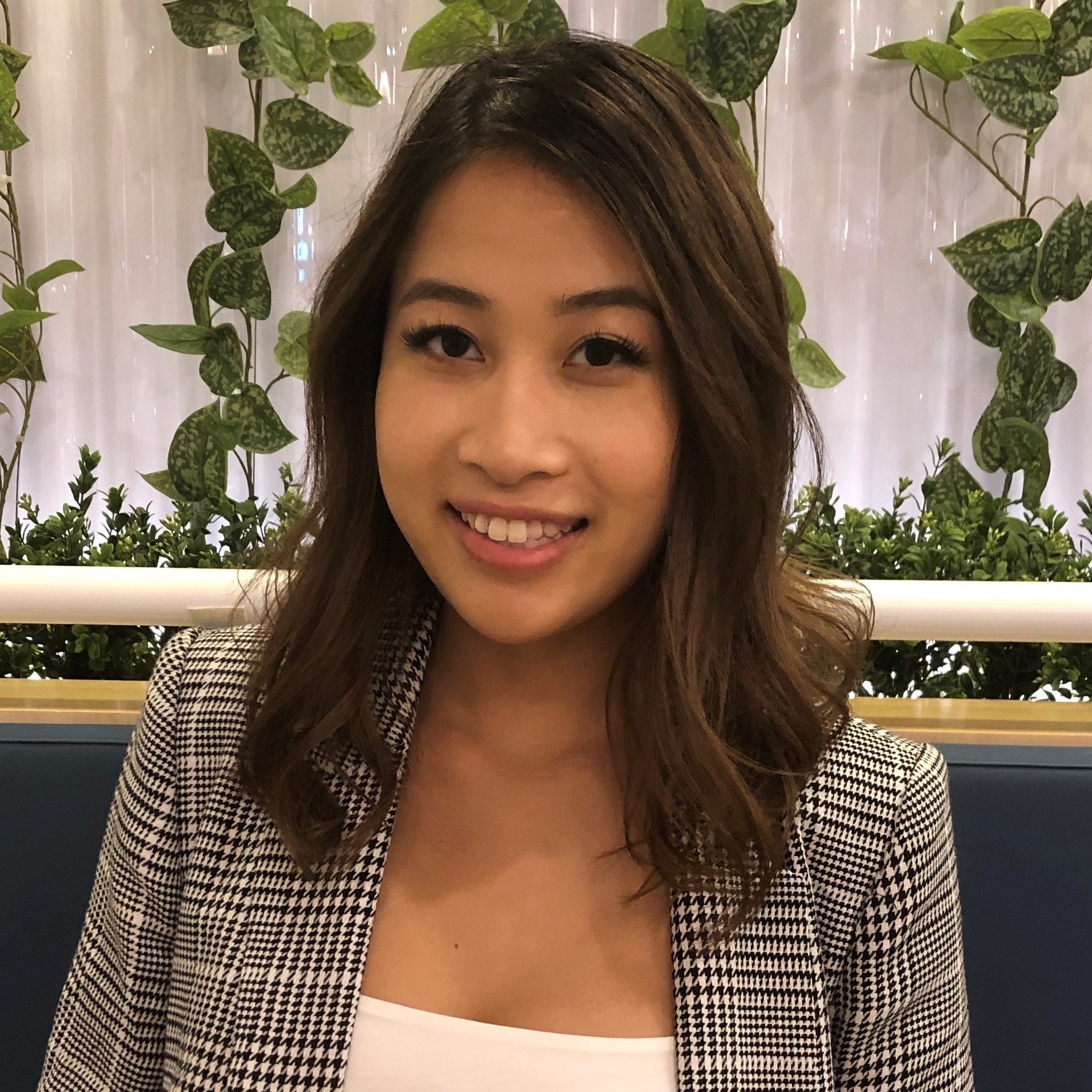 Enisa, National Account Executive, Melbourne HQ
I was looking to work in an FMCG that had a fast paced and dynamic environment. Kraft Heinz ticked all my boxes because as a company, it values ownership, accountability and meritocracy. Every day is different! My role as a National Account Executive means I'm involved in forecasting and communicating across both the retailer and cross functional internal teams. It is exciting to be able to engage with the retailer and collaborate to try and achieve both the goals of retailers and Kraft Heinz.
Why join Kraft Heinz?
Kraft Heinz
---
Not only will you get to work for one of the largest food companies in the world, access a global business network, have mentoring and career counselling, we've got a few standout benefits that we are excited to share: