MinterEllison Graduate Programs & Internships
MinterEllison is an international law firm, headquartered in Australia and regarded as one of the Asia-Pacific's leading law firms. Our teams collaborate across Australia, New Zealand, Asia and the UK to provide trusted, seamlessly integrated solutions to our clients.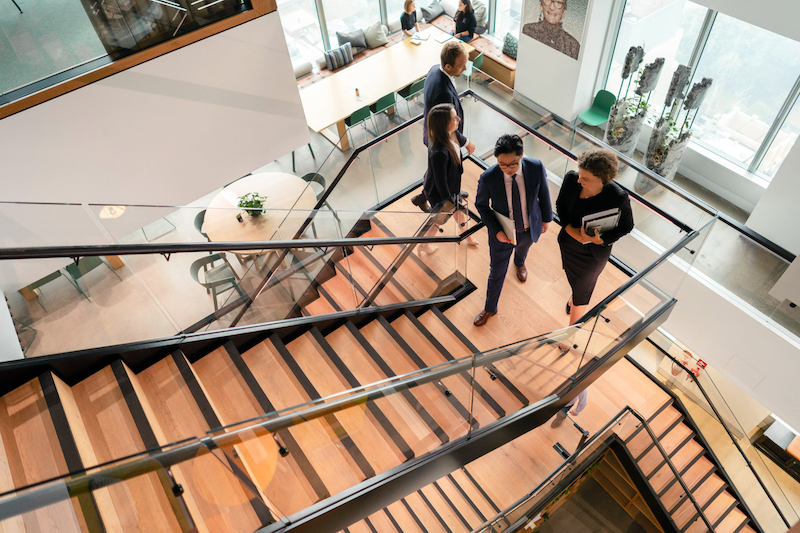 At MinterEllison, we're driven by a strong sense of purpose. We create lasting impacts with our clients, our people and our communities.
As one of Asia Pacific's leading law firms, our clients look to us to help them address their most complex legal and business challenges. But we know, in a world of relentless disruption, we also need to think beyond the law. We're driving digital transformation and embedding a culture of curiosity and innovation. We're investing in adjacent consulting capabilities that enable us to provide seamlessly integrated solutions to our clients. And our people are committed to making a meaningful difference in the communities they live and work in.
Our four lines of business:
Capital Markets and Corporate
The Capital Markets & Corporate group is the largest of MinterEllison's four lines of business and focuses on helping our clients grow. Doing a deal can be a significant and transformative undertaking and every decision made during the transaction life cycle is critical to its success.
Disputes, Competition and Insurance
MinterEllison was the first law firm to incorporate a risk and regulatory consulting capability. You will join a diverse team with a diverse skill set and true industry focus, learning from experts in sectors like health and ageing; financial services and insurance; government; energy and resources; and infrastructure and construction.
Infrastructure, Construction & Property
Our Infrastructure, Construction & Property group is a leading line of business not only at MinterEllison, but in the entire market. We take on matters from major infrastructure projects, land acquisitions, urban development and leasing to complex dispute resolution in construction, planning and environmental matters. To put it simply, we shape the environment of Australia.
Consulting Solutions
Our Consulting Solutions group is a trusted adviser to clients in technology, tax, human resources and industrial relations matters. We use the latest data analytics and technology platforms to provide creative, innovative and powerful solutions. And we're making history in Australia.
Our technology consulting team is the nation's first to provide complete end-to-end specialist technology consulting and legal services. And as the largest tax practice in any Australian law firm, our tax consulting group stands apart from any other Australian legal and accounting firm in the Asia-Pacific region. Our human resources and industrial relations team advises a range of employers, from multinationals and major government entities to smaller organisations. With our team, you'll be able to build a well-rounded understanding of the full spectrum of employment law issues.
Additional facts
MinterEllison acts for 72% of ASX50 companies
MinterEllison has been ranked #21 in the fourth annual edition of LinkedIn's "Top Companies to work for" Australia list 2019.
MinterEllison is a AWEI Gold Employer, recognised for our commitment to LGBTI+ inclusion.
MinterEllison has the largest tax practice in any Australian law firm.
For the third consecutive year, MinterEllison has the highest number of individual Best Lawyer listings (2020 Edition of The Best Lawyers in Australia).
MinterEllison is ranked #1 in Lawyers Weekly, Top 25 Attraction Firms.
MinterEllison won the 'Innovation in New Business and Service Delivery Models' category for the firm's Legal Operations Model at the Financial Times Asia-Pacific Innovative Lawyer Awards 2019.
MinterEllison is the most ranked firm in Chambers & Partners Australia Guide for 2019.
Business Excellence Award for Professional and Business Services at the AustCham Westpac Australia China Business Awards (ACBA).
MinterEllison was named Law Firm of the Year at the prestigious RFi and AB+F Australian Insurance Awards 2018.
Our Clerkship and Graduate Programs
We believe graduate programs should allow you to explore your interests.
Our programs expose you to a wide variety of business areas, skills, teams and challenges, helping you understand where your strengths lie. You'll be given challenging and career-building opportunities, and responsibilities that no other program provides so early in a graduate's career. We want you to be more than just a technically excellent lawyer. We want you to be make an impact.
Ready to practise law in the real world? We pride ourselves on giving clerks real work with real clients, so you can start your career with confidence.
Be part of our clerkship program where you'll undertake exhilarating real-world legal work for clients. Clients who trust us to help them solve their most complex problems, in the most innovative and efficient way. You'll be guided every step of the way by our industry-leading and commercially driven lawyers and partners. But your career is about more than just a job. We'll also give you opportunities to grow personally – as well as professionally. And we'll guide you every step of the way.
In our program, you will:
get a taste of life at MinterEllison
be taught all the practical tools you'll need to succeed through our orientation program
experience roles in our different lines of business, helping you decide which area is right for you
be mentored by a partner, supervisor, and buddy.
There are summer and winter programs available nationally of varying durations.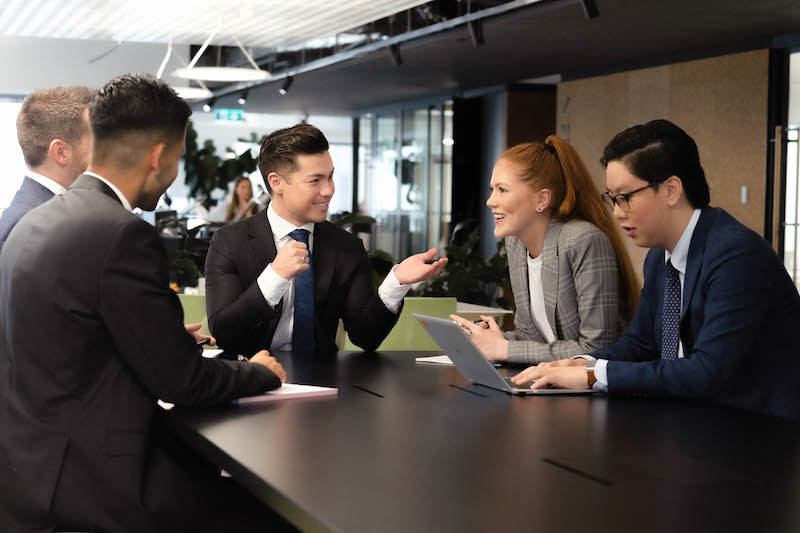 You've started your career and now it's time to thrive. We have a program designed just for that. And it's award-winning.
Our graduates quickly gain legal and business expertise by working alongside high-performing partners, lawyers and professionals in a collaborative and innovative environment. You will have the opportunity to rotate through different practice areas. And be part of inspiring and challenging transactional, advisory and litigation work.
We'll give you real responsibility and autonomy. And we'll be by your side supporting you as you take those responsibilities on. We will set you up with a mentoring partner for each rotation, a supervisor to guide your day-to-day work, and a buddy to help you settle in and navigate your different practice group experiences and offer program support and direction.
We are your partners in success. Every day, we will help you bring your best self to work, navigate challenges, and ensure that at the end of the program you are best positioned for the next step you want to take.
Our award-winning development program includes:
our extensive orientation program, which builds on your experience as a clerk and imparts our firm strategy, culture and legal insights
an on-site MinterEllison Practical Legal Training program in partnership with The College of Law
ongoing legal and business skills workshops
a unique, strengths-based approach to performance and development
modules on health and wellbeing (which we believe are the cornerstones of sustained high performance)
ongoing learning and networking events run by our Junior Professionals Committee
our My Support team program, which includes an allocated buddy, supervisor and mentor
a Myers-Briggs Type Indicator workshop to better understand your working style and how to work best with others
admission support – and celebrations!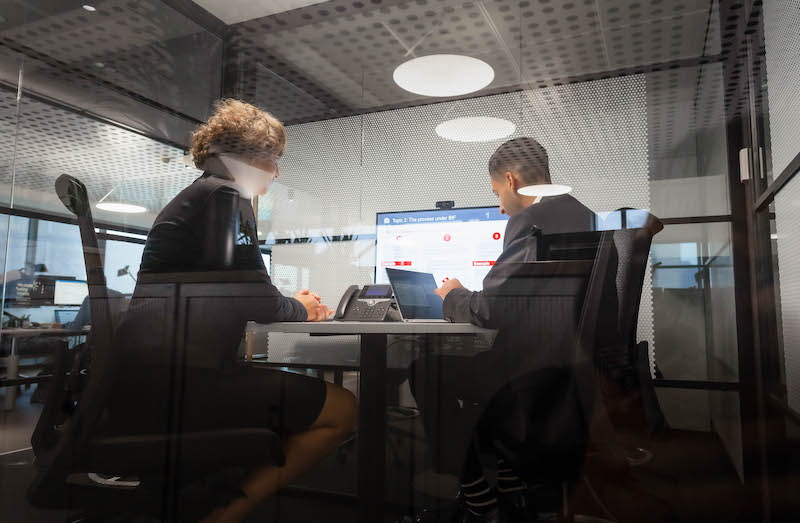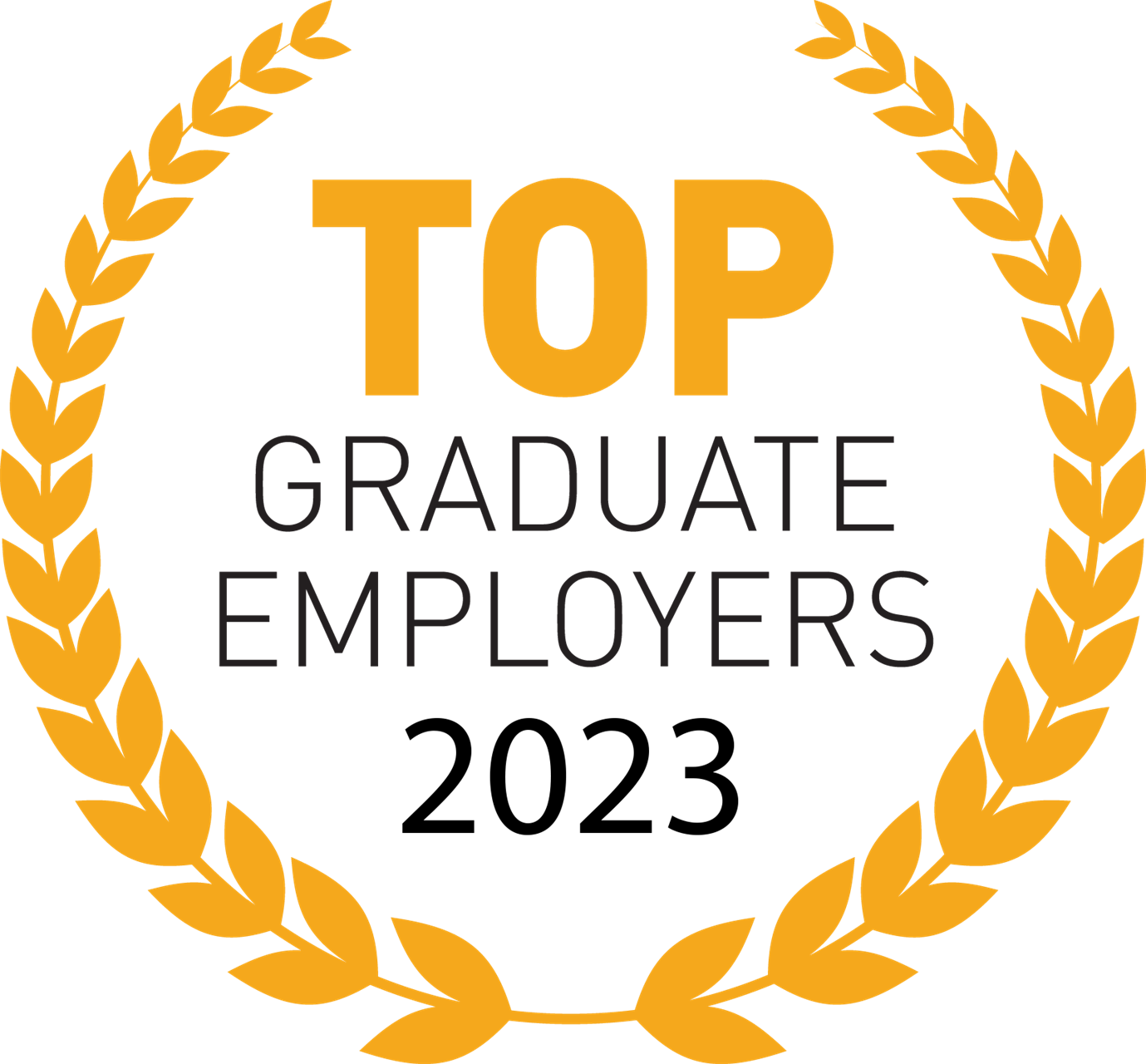 Legal Operations graduate program
The world is being disrupted and market demands are changing. The next generation of graduates will transform the future of legal services – we want you to help us!
As a firm that genuinely embraces change, we are delighted to announce Australia's first alternate legal operations graduate program – Revolution.
Joining this program, you will lead change and disruption. We will equip you to change the future of legal practice, to question the status quo, to bring the knowledge from your Law Degree together with your alternate degree to revolutionise the profession.
As a Legal Operations Graduate, you will work under the guidance of our broader Legal Operations team and will spend time embedded in our centre of excellence teams where they will hone your skills in legal project management, process analysis, artificial intelligence and emerging technologies. You will then work directly with our legal teams to help deliver innovative and effective outcomes for MinterEllison clients.
Joining Legal Operations you will be joining an Award Winning team that's led:
Savings to our lawyers of over 30,000 hours of task-work per annum;
MinterEllison being named in the Top 10 Most Innovative Law Firms 2019; and
Developing digital tools recognised in the Financial Times Innovation in the Business of Law Technology awards.
We'll give you real responsibility and autonomy, but with guidance, mentoring and support to forge a new career path in the legal world. Use your law degree for something different, join a structured Graduate Program in our Legal Operations team and grow your career alongside other Graduates and Leaders.
William Vu discussing mentoring

Emily Miers discussing finding the balance between her profession and personal goals

Arman Saffar discussing the culture at MinterEllison
Start with your clerkship, receive a graduate offer, and continue working casually with us through your final year at university, before beginning your career as a MinterEllison graduate.
After the Graduate Program, you'll settle into a practice group. Once admitted as a Lawyer, career progression opportunities include Associate, Senior Associate, Special Counsel and Partner.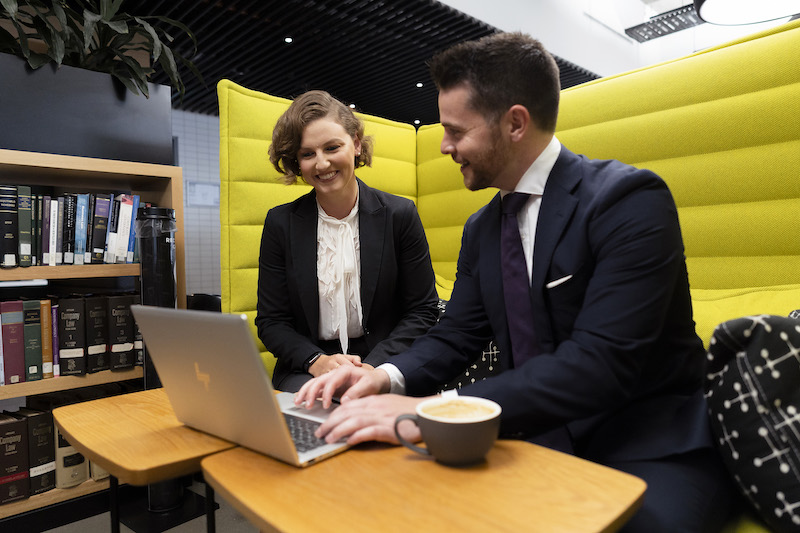 Our clerks and graduates become well-rounded, technically excellent lawyers who help to solve some of our clients' most complex challenges. But we'll empower you to be so much more.
At MinterEllison, we're driven by a strong sense of purpose. We create lasting impacts with our clients, our people and our communities.
As one of Asia Pacific's leading law firms, our clients look to us to help them address their most complex legal and business challenges. But we know, in a world of relentless disruption, we also need to think beyond the law. We're driving digital transformation and embedding a culture of curiosity and innovation. We're investing in adjacent consulting capabilities that enable us to provide seamlessly integrated solutions to our clients. And our people are committed to making a meaningful difference in the communities they live and work in.
We support you to succeed
Your success is our success. Which is why we celebrate and invest in our people. We're committed to helping our people achieve their best. And our development programs and initiatives are second to none. We're always working to open more doors for you. Recently, we restructured our organisation to make it even easier to collaborate across all our offices and access an international network of brilliant legal thinkers. Our structure also offers new career paths, allowing you to seamlessly work across multiple practice areas.
We are proud of our diversity
We believe diversity makes us stronger. Our culture values individual contributions, teamwork, innovation and productivity regardless of background, ethnicity, gender, faith, sexual orientation, family structures or if you have a disability. In other words, we believe everyone should be able to bring their whole self to work. It's why our people perform so well. We're continuously focused on fostering an inclusive work environment. Because, we know, a workplace that harnesses the power of diversity and makes it central to collaboration will enhance our collective ability to create lasting impacts with our clients, our people and our communities.
We help our communities
Our impact in the community sits at the heart of who we are. Our people actively contribute to the communities they live and work in. We're passionate about making justice accessible to everyone, and working with young people and others experiencing homelessness and poverty to help break the cycle of disadvantage. Our community partnerships ensure that our resources go exactly where they're needed. With our pro bono legal work, student mentoring, workplace giving and voluntary board service, our collective work makes a real impact.
We know there's more to life than your job
We support a range of flexible working arrangements, including part-time, job-sharing, variable start and finish times, and working from home. Keen to study, work overseas or be a judge's associate? We won't make it hard for you to accept an amazing offer. That's why we offer unpaid leave for special requirements not covered by our usual leave policies. Your job should never get in the way of your health and wellbeing – it should improve it. We offer numerous employee benefits such as free gym memberships, counselling services, discounted health insurance, even in-house massages.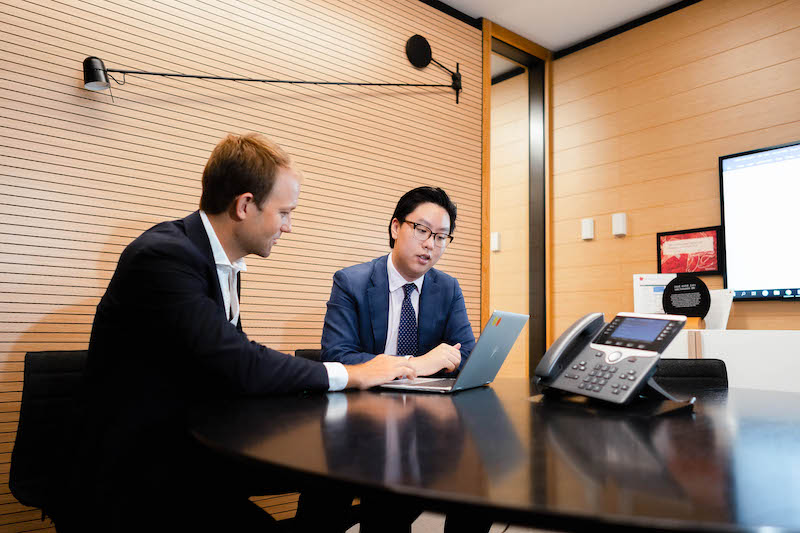 Diversity & Inclusion

At MinterEllison, we know a workplace that leverages diversity through a culture of inclusion will foster stronger connections with colleagues and clients enhancing the ability to create innovative solutions.
We aspire to create an inclusive, high performance culture where our people bring their whole selves to work, feel at their best and work to their strengths. This will allow us to provide real value for our clients and deliver a distinctive experience.
To achieve this aspiration, we commit to:
realising 30% female partners by 2020
realising 30% female Board membership by 2020
embedding an inclusive culture in every sense that leverages diversity of thought
Progressing cultural diversity at MinterEllison and in the legal industry
being our clients' best partner in embedding LGBTI Inclusion
Our results
In celebrating our story to date, we know that:
89% of our people believe our partners and managers genuinely support equality between genders
64% of our total workforce identify as female
26% of our legal partnership body identify as female
67% of our business operations directors identify as female
25% of our people are members or allies of our internal LGBTI Network - Pride, Respect and Inclusion at MinterEllison (PRiME)
52% of our people who have participated in Empower work flexibly (Empower is a bespoke program focused on redesigning work practices)
64 different languages are spoken across the firm
88% of our people believe our partners and managers support diversity in the workplace
However, the work to embed inclusion and leverage diversity at MinterEllison continues well beyond the numbers.
Our activities
Inclusion at MinterEllison is closely aligned to the value we constantly challenge ourselves to deliver to our clients and create for our people. It is a critical strategic imperative for us.
Effective inclusion focuses on a curiosity and drive to do things differently, always looking to raise the bar in how we bring diverse teams together to deliver exceptional outcomes for clients. This includes challenging the status quo regarding what we do, how we do it and where we do it.
We know that inclusion is a win-win game delivering better outcomes for our clients, our people and our firm.
Gender Equality

Gender Equality Employer of Choice 10 years running
Our workforce is 65% women and we're seeing women enter the legal profession in greater numbers to men year-on-year. This past financial year, we were proud to be recognised for our collective efforts to drive Gender Equality as a Workplace Gender Equality Agency Employer of Choice for the 10th consecutive year.
In FY19, our key milestones included:
Exceeding our target of 40% women Board members – 50% of our Board members are women
Introducing new 2025 Partnership gender targets of 40:40:20 – 40% women, 40% men, 20% any gender
The firm's CEO and Managing Partner Annette Kimmitt being appointed a WGEA Pay Equity Ambassador
Introducing new Agile Working Guidelines to promote flexible and agile working across the firm to enhance productivity and work life balance, and to strengthen client relationships.
Launching a new working and parenting program with specialist provider Karitane to strengthen our support of working parents and carers
LGBTQ Inclusion

PRIME
Our PRIME (Pride, Respect and Inclusion at MinterEllison) Committee works with our Diversity & Inclusion team to celebrate and promote LGBTQ inclusion at MinterEllison, and ensure this is embedded in the way we work with our people, clients and community.
AWEI Gold Employer for LGBTQ+ Inclusion
In May 2019, we were proud to be named an AWEI Gold Employer and recognised as Top 3 Employer in Australia at the LGBTI Inclusion Awards.
In FY19, we:
Partnered with Pride in Diversity to deliver face-to-face LGBTQ+ Awareness & Engaging Allies development sessions (available to all of our people)
Launched our new Transitioning in the Workplace Policy, which supports our gender diverse and transgender colleagues who are affirming their gender identity. The policy provides 5 additional days of paid leave, as well as other vital support and resources
Celebrated LGBTQ+ dates of significance with national events across the firm including IDAHOBIT Day, Mardi Gras and Wear it Purple Day
Provided pro bono legal advice to our long-standing client Sydney Gay & Lesbian Mardi Gras
Raised funds for LGBTQ+ charities including The Pinnacle Foundation and Minus18
Disability Inclusion

In FY19, we launched our first Disability Inclusion program which includes an Accessibility Action Plan focused on providing more universal access and support for our people and clients in our workplaces, our technology and in the community. Our Accessibility Action Plan contains committed goals and actions, and through the commitment of our people we're working together to create a more accessible and inclusive workplace at MinterEllison.
At present, the firm has in place:
Policies to support an inclusive workplace for people with disability
Relationships with JobSupport and other external providers to support in the recruitment, onboarding and continued success of our people with disability to ensure long-term, rewarding careers
External partnerships to deliver greater impact in the community, including partnering with Cushman and Wakefield to sponsor the VIVID Tumbalong Lights and Invictus Games as their Official Lawyers and an Official Supporter
Flexible working arrangements and technology support
Indigenous Programs

Our Reconciliation Action Plan reflects the commitment of our people to help create an environment where greater economic participation for Aboriginal and Torres Strait Islander people can become a reality. We're passionate about closing the gap for Indigenous Australians and were proud to join with our peers in the legal profession to support the Uluru Statement From the Heart.
Progressing Reconciliation and Cultural Inclusion at MinterEllison
We launched our first Reconciliation Action Plan (RAP) in 2018 and have now delivered on all of the objectives set out in the Plan, ahead of schedule.
Throughout FY19, we:
Built significant relationships with indigenous communities in rural, remote and urban locations with the aim of partnering to increase economic participation
Developed employment pathways for Indigenous tertiary students which resulted in an increase in indigenous employment at the Firm
Recognised Reconciliation Week and NAIDOC Week with events across all offices with 600 people in attendance
Delivered Cultural Awareness Training workshops in our offices across Australia
Through the Firm's Pro Bono and Community Investment Program we delivered more than 1000 hours of pro bono support to Indigenous organisations, and have procured approximately $400k worth of Indigenous goods and services, consistent with our RAP objectives. Work is underway to develop our next Reconciliation Action Plan which will be launched in 2020.
MinterEllison has committed to the Legal Profession Cultural Diversity Principles and we're measuring the impact of initiatives to build a workforce that reflects the diversity of the communities in which we work. We celebrated dates of significance for our culturally diverse workforce and developed our 2019 MinterEllison Engagement Survey to obtain baseline data about the diversity of our people and their experience at MinterEllison.