Mirvac Graduate Programs & Internships
Mirvac is a leading, diversified Australian property group, with an integrated development and asset management capability. We have 50 years of experience in the property industry and an unmatched reputation for delivering superior products and services across our businesses.
Mirvac's 1 year internship program is designed to assist you in building your career in the Property & Construction Industry during your final year of studies.
Mirvac is a leading, diversified Australian property group, with an integrated development and asset management capability. We have 50 years of experience in the property industry and an unmatched reputation for delivering superior products and services across our businesses.
Principally located in Australia's four key cities of Sydney, Melbourne, Brisbane and Perth, Mirvac owns and manages assets across the office, retail and industrial sectors, with over $26 billion of assets that we currently own and manage. Our development activities allow us to create and deliver innovative and high-quality commercial assets and residential projects for our customers, while driving long-term value for our security holders.
Our integrated approach gives us a competitive advantage in the creation of quality assets across the entire lifecycle of a project; from planning through to design, construction and development, leasing, property management and long-term ownership.
Recognising the contribution we make to Australia's major cities, our purpose, Reimagine Urban Life, inspires us to question how and why we do things. With a strong focus on our customers, we're asked to think about how we can redefine the landscape and create more sustainable, connected and vibrant urban environments, leaving a lasting legacy for generations to come.
We have been ranked #1 in AFR BOSS's Best Places to Work in Property, Construction & Transport 2022!

Mirvac's vision is setting the standard as a world-class Australian property group that attracts the best of the best!
As a leader in the Australian development and construction industry, our employees benefit from working in a flexible and innovative working environment, strong leadership, clear career development opportunities and a wealth of health and wellbeing programs.
Interns are our future leaders! We are looking for people with the right combination of skills and values to drive our vision and strategy across our diverse business.
Mirvac has been ranked in GradConnections top 10 Intern Program (Small Category) in 2020 and GradAustralias Top 100 Graduate Employers for 2021. Check out the video below to see what our previous years interns have to say about the program.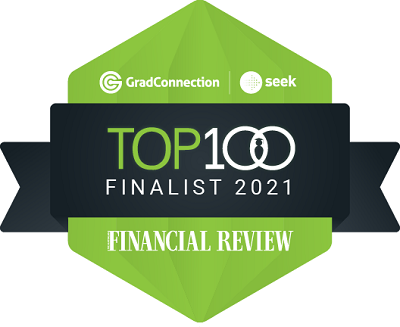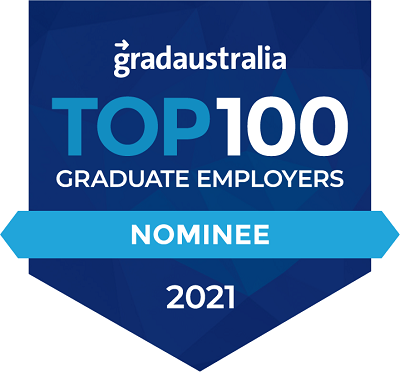 WHAT SETS OUR WORKFORCE APART
Mirvac's team is our most valuable asset, and we invest in our people accordingly. A huge part of this is creating a positive workplace environment, where people are respected, encouraged and rewarded. Over the years, we're proud to have built a culture of inclusivity, innovation and collaboration, becoming a place where people genuinely want to work. We feel fortunate to have so many talented, purpose-driven individuals on our team – and with employee engagement exceeding 90%, it seems this appreciation goes both ways.
HRD EMPLOYER OF CHOICE
Mirvac has been recognised as a HRD Employer of choice for 2020. This accolade was received due to our ongoing commitment to gender equality, our mentoring program that focuses on career development and our purpose and values which are deeply embedded in the way we work. These programs and initiatives have fostered our reputation of having a great company culture and being a positive place to work.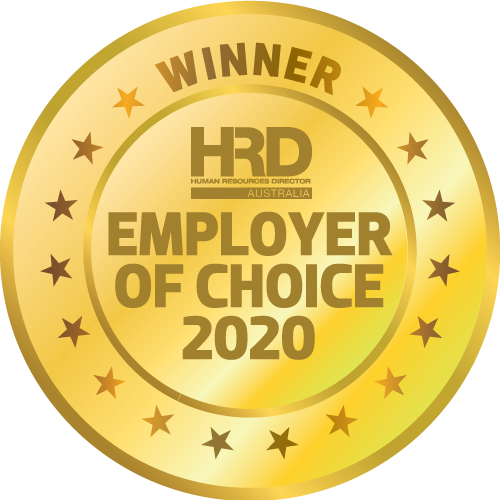 Mirvac's internship program is designed to assist you in building your career in the Property & Construction Industry during your final year of studies.
One year Internship in your area of study, around your study schedule starting February 2023
Rotations across job families and asset classes to support a diverse experience
Participation in a Hatch Innovation Project
Asset site tours
Corporate learning programs to build upon your professional and technical skills
Property education modules
Networking opportunities across business teams and our Executive Leadership Team
Guided lectures each week from our Management Leadership Teams
Support structure including a Manager, Buddy, Mentor and Intern Program HR Team
Bring your education to life with opportunities across multiple areas of our diverse business. We are recruiting students in their penultimate year who are due to graduate in 2023 from the following disciplines:
Property
Construction
Development
Design & Architecture
Sales & Marketing
Digital
Data Science
Human Resources
Finance
Capital Partnerships
Treasury
Strategy & Customer
For more information, please view our brochure HERE.
To apply, please visit HERE.
Applications close September 12th, 2022
Complete your application online
Complete your online application with your Cover Letter, Resume and qualifying questions.
Gradsift Profile
If you progress to the next step of the application process, you will be asked to complete a Gradsift profile to understand your background and experience. Your Gradsift profile answers are selected from a drop-down menu, will take less than 10 minutes and will asses your background across multiple attributes including academics, work experience, extra- curricular and more.
Video interview
If you've impressed us with your online application, we'll invite you to complete a Video Interview. You'll be able to complete the video interview in the convenience of your home at a time that works for you.
Assessment Centre
If you've got through to this stage, congratulations! You'll be invited to a half day assessment centre where you'll have access to some of our senior business leaders. You'll participate in a group task and be interviewed by a senior stakeholder within your division.
You will need to make yourself available to attend an Assessment Centre one day in October or November.
Offering you a role
If you're successful at our assessment centre, we'll call you to give you the exciting news of an offer with Mirvac and forward you a written offer in November 2022.
Commencing in your new role
You'll commence in your new role in February 2023
Reasonable Adjustments
We encourage you to share with us any adjustments you may require to equitably participate in the recruitment process. Please contact [email protected] for a confidential discussion.
I started my career with Mirvac on the Traineeship program after studying a bachelor of Business (Property) at RMIT. Over the past 20 years I have been fortunate to work on some of Melbourne's most iconic residential projects including The Melburnian, Yarra's Edge and Waverley Park. Mirvac is committed to developing and rewarding its staff and ensuring a diverse and collaborative culture. Day-to-day I enjoy working with a broad range of talented people within the organisation and being involved with some of the most exciting projects being undertaken within the industry".
ELYSA ANDERSON - GENERAL MANAGER (VIC RESIDENTIAL DEVELOPMENT)
---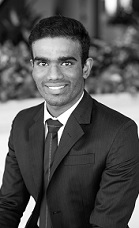 Being able to contribute to the friendly and supportive culture that is upheld by all Mirvac employees was a highlight of this program, helping me to foster meaningful relationships with fellow interns and team members. The organised structure of this internship also allowed me to experience work relating to numerous company divisions, knowing that through my work, I would always be adding meaningful value to my team and the wider business".
ANISH KANIBAGLU - INTERN
---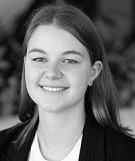 What I enjoyed about my experience was not only the depth of the program but the breath, I was able to full immerse myself in my team whilst attending weekly lectures that gave a wholistic view of the business".
EMMA SHAKESHEFF - INTERN
---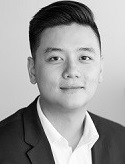 People who work at Mirvac are very open to one another and this makes communicating, collaborating and learning from other people very easy. Furthermore, working in the transactions team, I can really appreciate the quality of product that Mirvac tries to bring to the market to actually 'Reimagine Urban Life".
JOHN HE - INTERN
---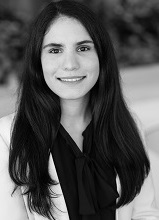 "Mirvac encourages its employees to value their worklife balance and flexible working environment. In my opinion improving overall health and wellbeing, and celebrating diversity is very important for employees and communities which Mirvac as a business does an amazing job implementing".
AIDA YAZDANI - INTERN
---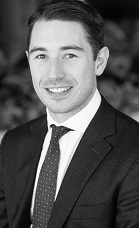 The culture I have experienced has been very positive, the team has been very inclusive, collaborative and constructive. The team is clearly flexible to work around people's lives. My manager/team is very determined to teach me and ensure I am producing quality work, through good guidance".
JEROME BLACK - INTERN
A Day in the Life- Working at Mirvac
The following stories have been provided by our previous Internship participants who now have built their careers with us. Follow their 'day in life story' to gain insight into what it is like working at Mirvac.
---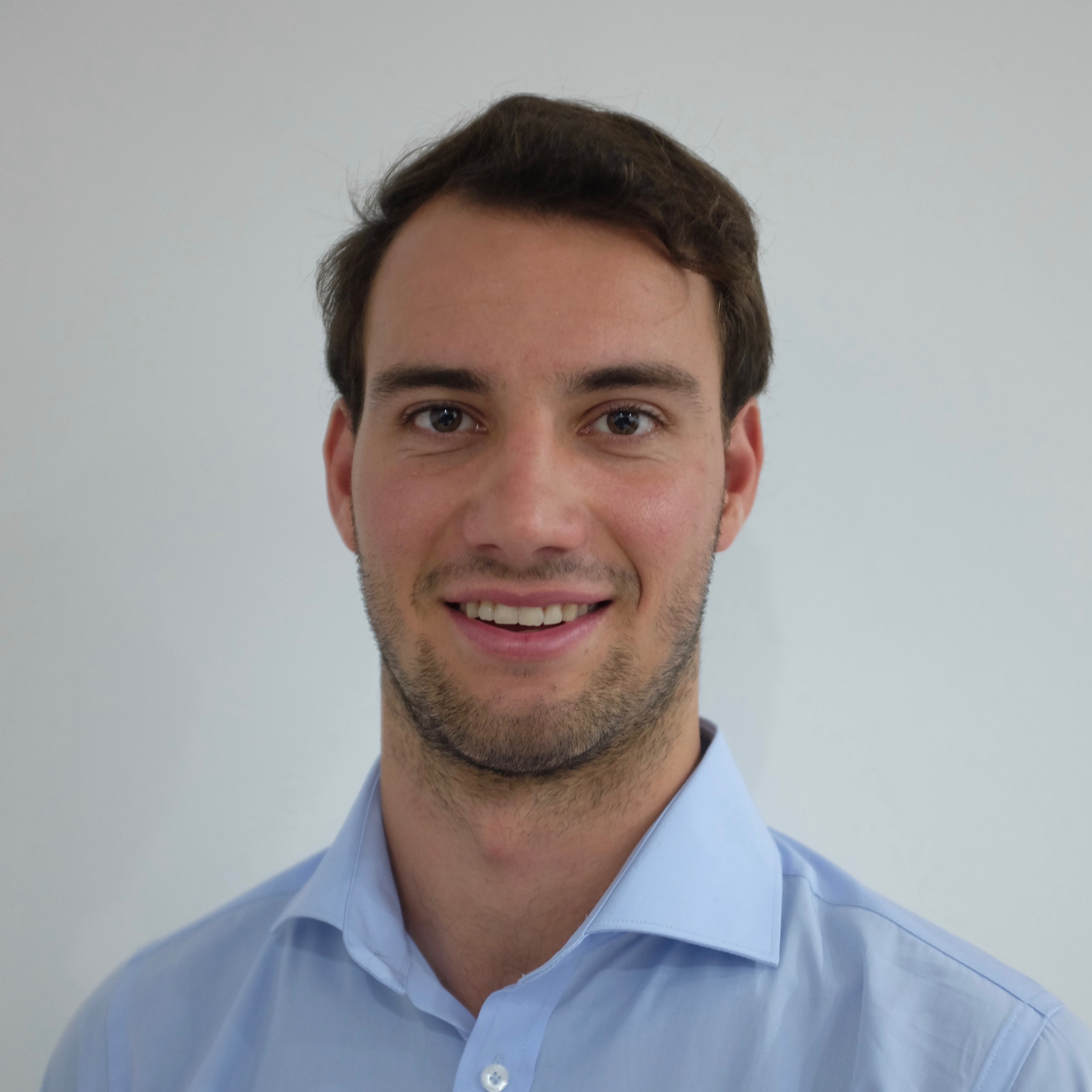 Zac Langsford
Trainee Development Manager, Commercial Development Mirvac
Curtin University, Perth
Bachelor of Commerce, Property Development and Valuation
2017
6.15am: Alarm sounds – time to get up, iron my shirt, eat some cereal and pack my lunch for the day.
7.30am: I'm out the door on my bike to work. The journey takes 20 minutes and is mostly downhill. If it was raining I'd take the train to Redfern and walk to the office. At the office end of trip facility, I shower and get changed out of my sport gear and into my work clothes. I've left my boots and trousers in my locker overnight and brought my shirt in my backpack.
8.15am: I arrive at my desk and start the day by reading Mirvac news mentions and property industry subscription emails. This sparks a conversation with my project team who I sit with about a new development that has been approved in the Sydney CBD. After this, I look through several unread emails that have come through overnight from some consultants engaged on my project, only a couple need replying. I then grab my notepad which I use every day for general notes and in meetings and title the day and write my 'To Do List' for the day, this will include the times of meetings that are on today, items and emails to follow up on, invoices to process and also my 'Work in Progress' items that I'll need to put some extra time toward today.
9.00am: My first meeting today is with my project's construction team and my manager, the Development Manager of the project. The topic of discussion for this meeting is a high-risk construction item that has required us to meet up fortnightly and update the team on design progress. The Project Manager runs the meeting and works through a list of items that must be reported on this week. My role is to report on the status of various items that I have been assigned, this has required some phone calls to government authorities and advice from another Project Manager with civil construction knowledge during the week. At the end of the meeting, the minutes are released and I receive some further actions to be reported on in a fortnight.
10.00am: I am back at my desk and my team have received details of a draft leasing proposal from a retail tenant within the new development. I get up the project feasibility and plug in some new numbers for rent per sqm and incentives and we assess how this impacts upon our key financial metrics for the project. Although only a quick analysis we can still provide our findings to our leasing team with advice on whether this deal adds up on the project feasibility. My manager proposes we meet up tomorrow afternoon to go through the deal in more depth, so I send an invite to her for 3.00pm tomorrow.
10.30am – 12.00pm: I have half an hour to prepare for my next meeting which is a weekly team meeting, this is held at our favourite café down the road from the office. As such, we don't have the luxury of a projector screen to present our items, I therefore take to some printing of a few excel tables and graphs I have prepared earlier in the week. The attendees for the meeting include the Project Manager, Retail Development Manager, Commercial Development Manager and our Project Design Manager, this is a great opportunity for me to listen and learn as to how the others in my team who have thorough property experience approach challenges and opportunities on the project. I often ask a few questions and report to the team on items I am responsible for i.e. the project budget, project briefs and several smaller items that I have been working on during the week.
12.00pm: Today a colleague and I have organised to go for a kick of the footy at the park close by to the office. After a short stroll to the park we aim to have a quick kick for around 30 mins. It's important to get out and get some fresh air and have some fun and we are fortunate that Mirvac and our management encourage us to take longer lunch breaks to fit in some fitness. Once back in the office, I quickly dig into my lunch and get back to my desk to prepare for a site walk at 1.30pm.
1.30pm: I have been invited by another project team to go on their site today. Under my desk I have a hard hat, glasses, reflective jacket and a pair of steel capped boots. I meet with the project team in the office and we head together to the building site and inspect on various items that in the program are due to be completed today. Within the group we are accompanied by the design manager who has a great eye for detail so it's very interesting to hear from them as we walk around. The building has topped off and now much of the mechanical and electrical services are being installed throughout the building, this is a great opportunity for me with limited construction knowledge to understand how the building is constructed and fit out with services and to understand the sequencing of construction milestones. I often point at things and ask what they are, there are a lot of features that go unnoticed but they all have a role to plan. After an hour walk we head back to the office.
2.30pm: I have ceased an opportunity to work on items on my 'To Do List' and 'Work in Progress List' for the next couple of hours. The morning has been busy so far, so I am excited to sit down at my desk with a cup of tea and get into some work. Firstly, I attend to my 'To Do List' items which today requires me to process a few invoices that we have received from our consultants on the project. This involves matching the fee on our accounting platform and then forwarding the paid invoice onto higher management for approval. Next, I follow up on a few emails I have sent earlier in the week. For instance, one is to our Architect as we requested an updated NLA plan for a potential commercial tenant due to some design ideas we came up with in the project team. After some emails, phone calls and invoicing I attend to my 'Work in Progress List', which today I'll put some time toward working on the project brief for a future tenant.
4.30pm: The team and I now attend a meeting at the office of a Landscape Architect in Surry Hills. After a short taxi journey, we arrive and sit down to discuss their latest issue of drawings for a scope of works to design the landscaping on the perimeter of our new development site. Prior to the meeting all members of the Mirvac team have had the opportunity to review and mark-up the drawings which require some further detail and clarification of several items. After the meeting we have come to conclusion of some design items and have given the architect till the end of next week to reissue the updated plans.
5.30pm: I am back in the office and just looking through some emails and correspondence that has come through over the afternoon. Some require a reply, but others can be left for tomorrow. The team and I take a break from the computer and just have a good laugh and chat to end the day.
6.00pm: I leave the office and get changed back into my sport gear and head home on my bike. On my way I stop by the grocer to grab some ingredients for dinner. Once home, I shower, get changed and turn on some music and get in the kitchen.
---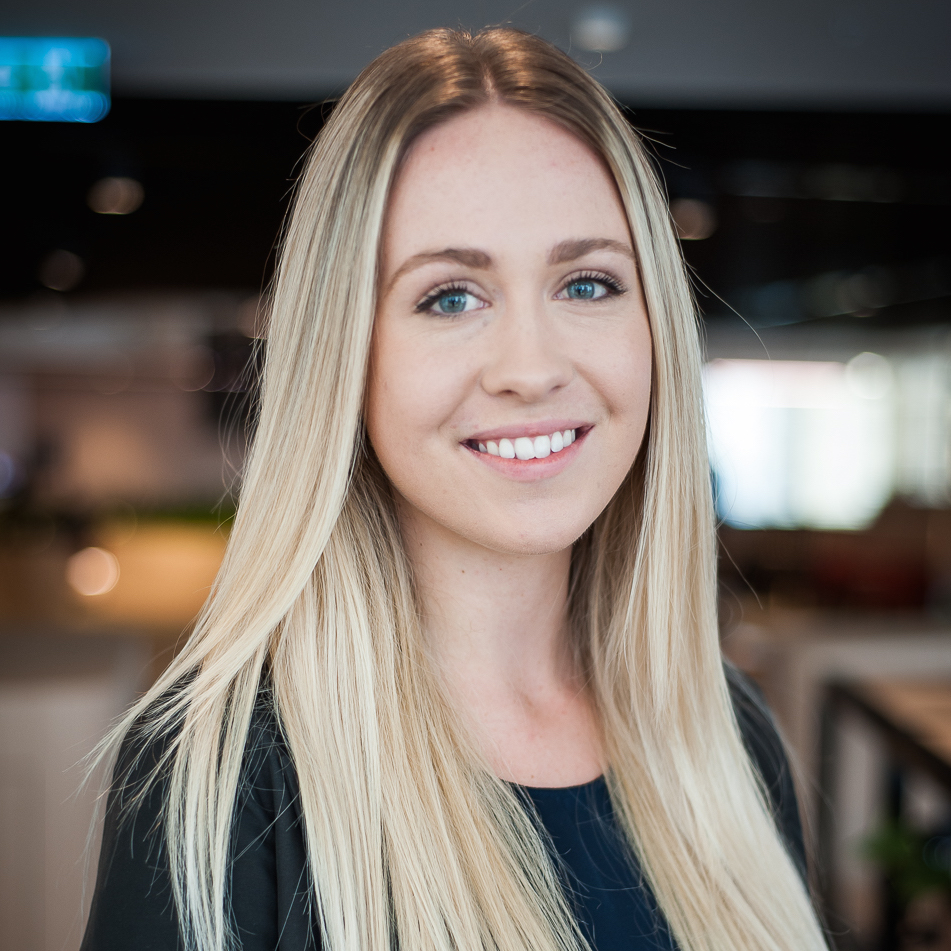 Jordan Smith
National Marketing Coordinator, Retail
University of Wollongong – Sydney
Bachelor of Communication and Media Studies
2018
6:45am: I wake up, have breakfast and get ready. I like to be out the door by 7:30 so I know I am on track for the bus to arrive at Bondi Junction train station by 8:00am.
8:15am: My train arrives at Martin Place, I can't start my day without a coffee and it is usually rush hour at the cafés so I pre-order my coffee and it is always ready for me as I walk in the door. Sometimes I will work at our Head Office and other times I will work at one of our shopping centre offices. One of the great perks of Mirvac is having your laptop ready to go wherever you are so I have the flexibility to work with the National Marketing team at head office and all of centre marketing teams to keep up with all the exciting things happening.
8:30am: I head into the office and get settled into a spot, we have a hot desking arrangement so every day you are most likely to be in a different spot next to a different person then the day before! First thing in the morning I like to map out my day by checking my calendar for any meetings and reminders. If I have time I will conduct a quick scan of our shopping centres website and social pages to know I am up to date with the latest events and offers (I also like to check the links are working).
9:00am: I have a catch up with my manager, whether that be in person or a skype call, we go through the latest happenings and discuss anything that needs to be done. Retail is a very exciting sector to work in as there is always something new in the pipeline, from film promotions to guest events we constantly have something in the works at a national level for our centres to roll out. Communication is vital with management to ensure I am across everything and am on the same page as them!
10:30am: I head into a meeting with the National Marketing team for an ideation session for the next financial years marketing plan. It is essential to plan well in advance to ensure we can delivery a strong strategy for our centres and brainstorm creative and innovative campaigns that can be customised for the market at each centre.
11:30am: Getting back to my desk I regather my thoughts and make sure I am still on track for everything I would like to get done for the day. I list my things to do in order of priority to make sure if I don't get to things at the end of my list I can come back to them tomorrow. Sometimes I will head downstairs to the café and grab a snack and continue my work looking out over the harbour – We have an amazing view!
1:00pm: Lunch time! I usually like to take a walk along the harbour and grab something to eat before coming back into the office, it is good to get outside and take a break from the emails.
2:00pm: Settled back at my desk feeling refreshed, and most likely sipping my second cup of coffee for the day. I revisit my list and continue my work, I like to look at what is coming up for the week as it is easy to miss something. I make sure I am up to date with any presentations that are required from our partners for promotions we have ran and any invoices that need processing.
4:00pm: Towards the end of the day I like to touch base with my team to see if anyone requires assistance with anything. Sometimes reaching out to team members gives me opportunities to learn new things such as data analysis and website back-end skills. The team are always willing to teach you new things which is such an important part of development, there is always something new to learn in marketing and having such skilled colleagues is a huge benefit.
5:30pm: I start to pack up my desk and put everything into my locker. I walk to the train station and make my way home.
---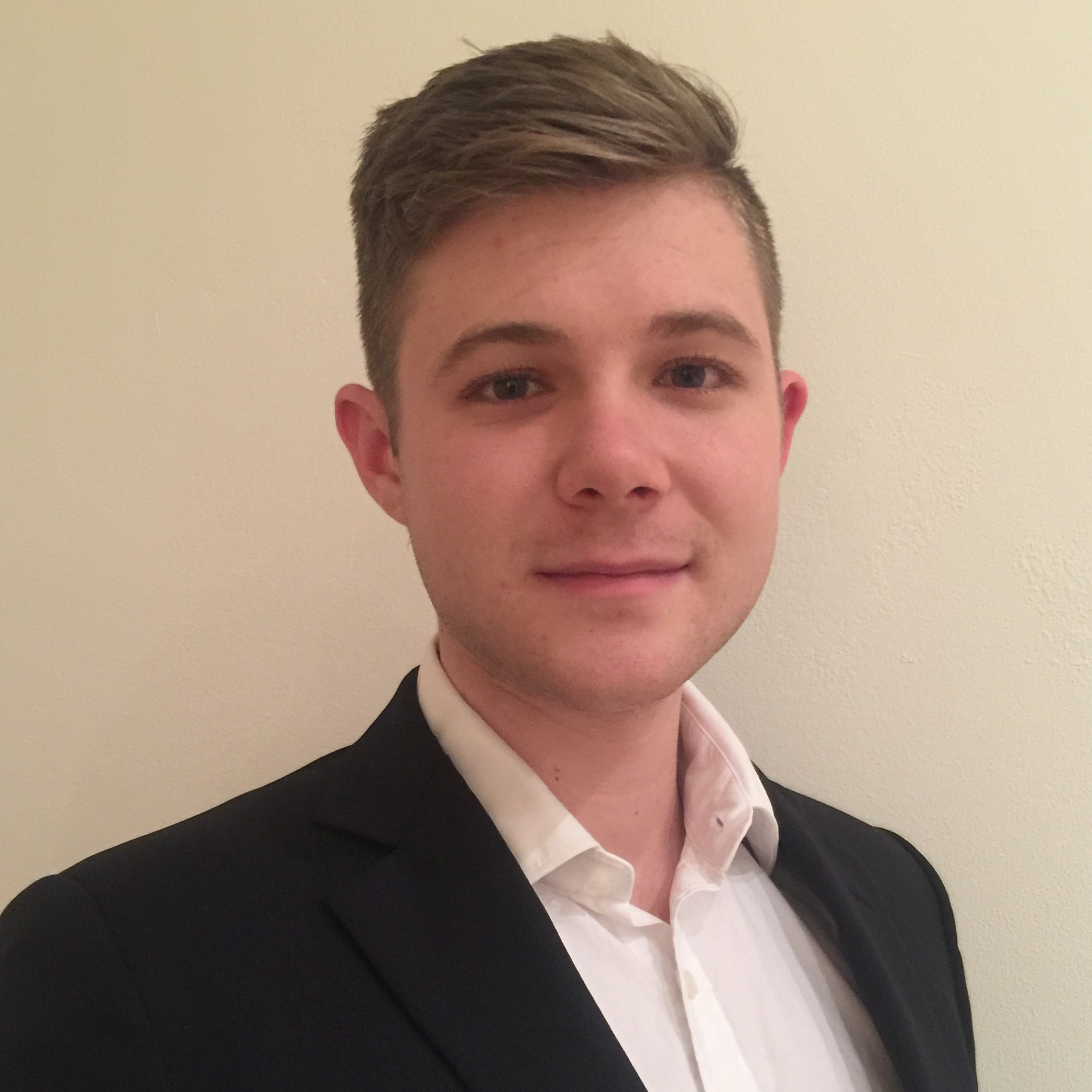 Sebastian Lax
Trainee Development Manager, Apartments Residential
University of Technology Sydney – Sydney
Bachelor of Construction Project Management
2019
6:45am: I wake up, have a shower and get dressed.  I then catch the bus down to the ferry and catch the ferry into Circular Quay.
7:30am: The ferry pulls in and as a typical millennial, I order my coffee through an app as I arrive and pick it up on the way to Mirvac's head office at 200 George Street.
8:30am: My first meeting of the day is a one-on-one with the Assistant Development Manager. One of my roles is to take the minutes for our weekly Project Coordination meeting. This is a meeting that brings together our Development team, the Architects, our Services Coordinators, Project Managers and Site Engineers.  This is an important meeting as there are representatives from five divisions of the project and so the minutes' need to be 100 per cent accurate before being issued. For this reason, we review every action point in detail. This creates an accurate reference document should any questions or disputes arise in the future.  It also gives me a great opportunity to ask any questions I may have about what was being discussed during the meeting and the plan for the week ahead.
9:30am: The development team that I'm in, then meet with an external urban planning consultant who has come in to discuss the best corporate practice required to submit a set of documents to the Department of Planning. We get some good advice on this aspect.
10:30am: After a short break, the team go downstairs to level 26 to have a WIP (Works in progress) meeting with the sales and marketing team. During this meeting we discuss any new project specific marketing material, discuss our sales rates and any upcoming PR events. It is a good focused meeting for me as it allows me to plan dates for my own diary.
12:00pm: I sit down, check my emails and book a GoGet car as the team are driving out to Riverwood this afternoon to check out a prototype of the modular bathroom pods that we will be using in our development.
1:00pm: I go down to the carpark to get the car and then pick my team up outside our office.
2:00pm: I am the designated driver and my team are the 4 self-appointed backseat drivers. We eventually get to the warehouse, where we meet up with the construction team and discuss any issues that could potentially arise during the installation and quality control process. Overall, we are impressed with the pod bathrooms, they look fantastic and have an amazing high-quality finish.
3:00pm: We then all hop back in the car as we now need to go and sign off on the tile samples in our display suite.
4:00pm: After a lengthy discussion we come to a consensus and the tiles are signed off.  We then head back to the city.
5:00pm: I finally sit down at my desk and do some of my more day to day tasks that need doing (paying invoices, following up consultants, tracking sales rates). It is good to deal with these smaller things as otherwise they can build up.
6:00pm: I start packing up my desk.  We have a hot desking office policy so every night and I need to put all my stuff away into my locker, as tomorrow I will most likely be at a completely different desk. I then head to wharf.
What can Mirvac offer you?
At Mirvac we know our team is our most valuable asset and we invest in our people accordingly.
Flexibility
At Mirvac, being able to provide a flexible working environment is important to us. We want employees to be able to balance their work and personal commitments. Not only is this better for our people and their families, but it's also better for Mirvac as a business.
Flexibility at Mirvac doesn't necessarily mean working less hours, it's about working smarter and being creative in the use of time and technology to achieve the expectations of your role.
Some of our policies that support our employees in improving their work/life quality include:
4 weeks Annual Leave, plus the option to purchase up to four additional weeks of leave
the opportunity to work part-time, or flex your hours
20 weeks paid Parental Leave for primary carers and 4 weeks paid parental leave for secondary carers
2 days Bonus Leave for eligible employees who take their full annual leave entitlement within a specified period
The opportunity to apply for career breaks to undertake full-time study, travel or achieve other personal goals
Mirvac's Hybrid Workplace Flexibility Principles where employees can work from the office and remotely
Health & Wellbeing
Mirvac has a range of health and wellbeing initiatives available. Ranging from free yoga/pilates classes in our Sydney Head Office, fresh fruit provided weekly and selected gym and private health provider discounts. Our annual "Step Challenge" is always successful and in 2019 resulted in 595 employees walking 600 million steps. Recognising that mental health plays a vital role, we have partnered with HeadSpace to offer our employees free access to this meditation app as well as our EAP provider.
Mirvac has brought inhouse initiatives into our office with such offerings as annual flu shots, skin checks, health checks and massages.
Innovation
Hatch is Mirvac's award-winning innovation program. It has been at the heart of Mirvac's customer-centric approach since 2014. Hatch provides a strategic approach to innovation at Mirvac and ensures it is supported by a robust innovation process, funding, resources, and innovation strategy. With these structures and support in place, Mirvac has created a strong innovation culture and capability. Because of our commitment to innovation, Mirvac has received global recognition for our achievement , ranked as the #7 Most Innovative Urban Development and Real Estate Company in the world.
Employee Discounts
Mirvac Employees can enjoy discounts on Technology, Travel, Home & Renovation, Motor Vehicle, Banking Discounts, Gym Memberships, Dining and Private Health Insurance.
Learning and Career Development
Mirvac recognises the value of mentorship in the development of the careers of its employees. We encourage both formal and informal mentoring and have facilitated formal partnerships in the 'Mirvac Mentoring Program'.
Our Mirvac Discovery program allows employees to identify an area of the business where they would like to explore career options, and they spend time with an experienced employee for on the job training for 3 days over 3 months.
Internal mobility is a large focus and actively encouraged at Mirvac. We look to optimise opportunities through secondments, internal promotions and succession planning for targeted roles.
Volunteering and Giving
Each year Mirvac holds our National Community day where our entire workforce is mobilized to volunteer on the one day with over 800 employees participating annually. In addition to this we also offer unlimited volunteering leave for our employees. Mirvac will also match employee donations dollar-for-dollar up to a total of $100,000 each year.
Mirvac Stars
Mirvac Stars is our way of recognising and celebrating shining examples of our people living Mirvac values and making a positive impact on our Customers, our Colleagues and/or our Community. Mirvac Stars offers our employees the ability to acknowledge those who go above and beyond to demonstrate our values.
Take a tour of our Sydney Head Office-
Diversity & Inclusion

At Mirvac our culture recognises the importance of gender diversity, innovative thinking, workplace flexibility and inclusive leadership as critical to building a strong brand and highly engaged workforce.
We have a dedicated focus on programs and initiatives to increase female representation at all levels of our business including female only mentoring and sponsorship programs and a female only development program for our Construction group. We track our progress against gender diversity targets on a monthly basis and we complete an annual gender pay equity review. We have been awarded the Workplace Gender & Equality Agency (WGEA) Employer of Choice for Gender Equality citation recognising our continued commitment to gender equality.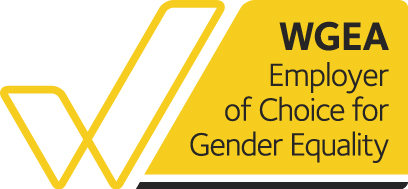 We have a very successful flexible work program in place which supports all employees to work flexibly. This program includes an initiative called My Simple Thing which asks employees to think of a simple change they could incorporate into their work lives to improve their work-life quality i.e. leaving early or arriving later once a week to go for a run, go to yoga, spend time with family etc. All of our employees have access to some form of flexible working arrangements.
We aim to be an inclusive workplace with a safe and respectful environment. We understand the value of having a diverse workforce and strive to partner with organisations who can help us achieve this. For example we partner with organisations like CareerTrackers and CareerSeekers on programs to employ indigenous students and refugees and asylum seekers. We have a Reconciliation Action Plan (RAP) in place which maps out how we as a business can build relationships and respect for indigenous Australians and also how we can provide opportunities for the indigenous community through our purchasing and hiring power.
Our focus on Diversity & Inclusion has undoubtedly helped us to achieve overall increased levels of staff engagement. Our overall group engagement score for 2021 was 80% putting us in the top 25% benchmark for Australian companies.
LGBTIQ+

Mirvac is a member of Pride in Diversity. Pride in Diversity is the national not-for-profit employer support program for LGBTQ workplace inclusion specialising in HR, organisational change and workplace diversity.

Disability Support

At Mirvac we understand that having diverse teams and an inclusive culture has a huge impact on employee engagement. Inclusion and accessibility is vital for businesses which is why creating diverse workplaces through innovative strategies, systems and practices that focus on the inclusion of people with disability is paramount.
Mirvac is a signatory of The Valuable 500 which is a global initiative that puts disability inclusion on our leadership agenda.
Gender Equality

We are committed to continuing our initiatives to reduce bias and provide equal opportunity for females to contribute and progress their careers at Mirvac, and we aim to drive participation in industry advocacy to improve gender representation across the broader property sector. In recognition of our efforts in this space we have been awarded the Workplace Gender Equality Agency (WGEA) Employer of Choice for Gender Equality citation . Mirvac has delivered various programs and initiatives focused on gender equality. Programs include inclusive leadership program and our mentoring and sponsorship programs. We've maintained a 0% gender gap for like for like roles for the last 4 years and we require 50/50 gender balanced recruitment shortlists for our leadership roles.
We are proud to be ranked #1 in the world in the 2021 Equileap Gender Equality Global report, in the world's first in-depth cross-sector ranking (areas scored include gender balance of the workforce, senior management and board of directors, as well as equal pay, parental leave, non-discriminatory hiring and promotion, and supply chain safety).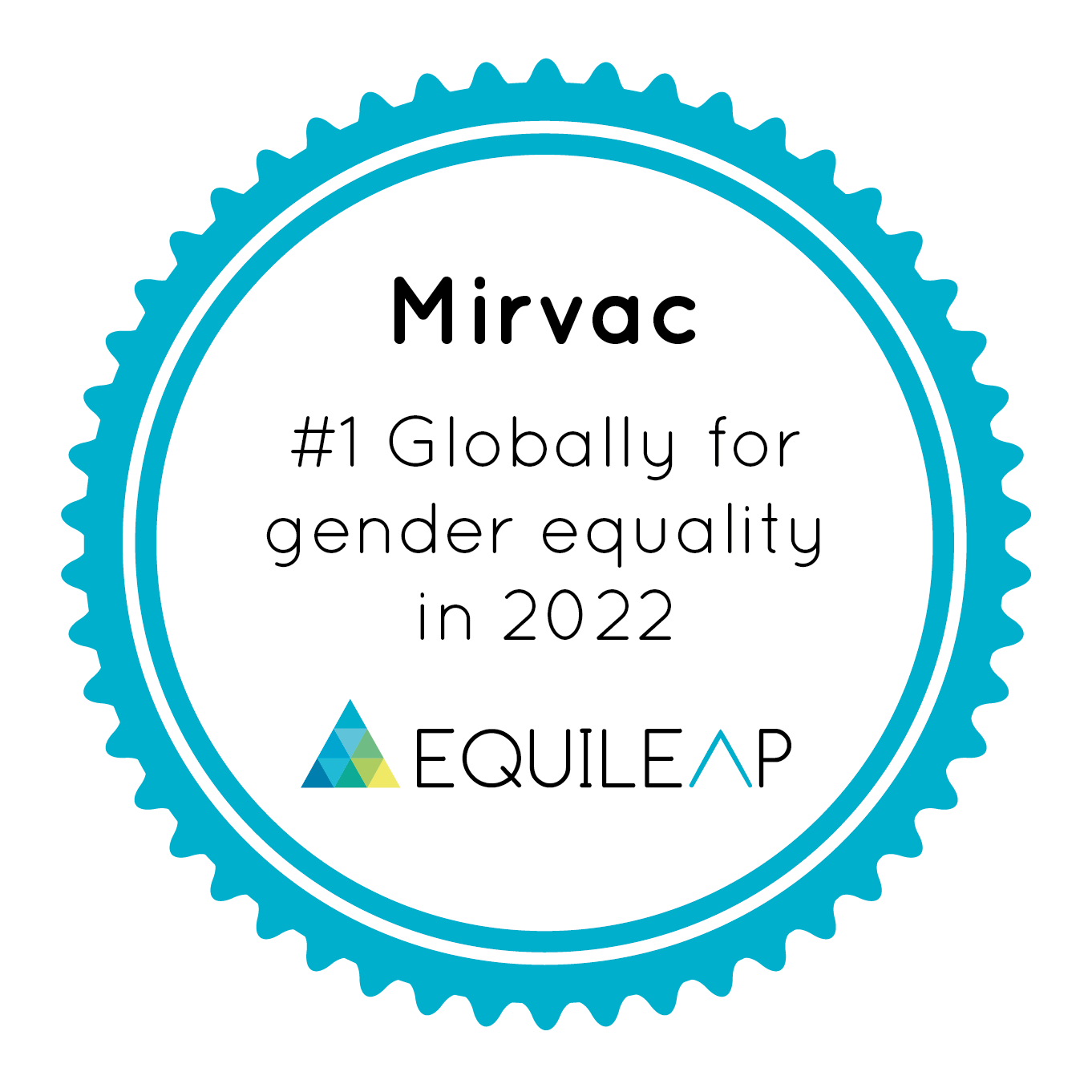 Mirvac is committed to the Hesta 40:40 vision which is an investor lead initiative to achieve gender balance in executive leadership across all ASX300 companies by 2030.

First Nations

Mirvac completed its first Reconciliation Action Plan recently, and we're proud of what that plan helped us to achieve, including:
raising awareness of Indigenous culture through events during NAIDOC and National Reconciliation weeks and cultural awareness training with our employees
great working relationships, such as our partnership with Yerrabingin at South Eveleigh in NSW, which resulted in Australia's first Indigenous rooftop farm
spending $8.2 million on goods and services from Indigenous businesses over the two financial years covering the RAP (2017-2019)
Am I eligible to apply?
To be eligible for our Intern Program, applicants should at the time of application be a citizen of Australia or New Zealand or hold permanent residency in Australia.
Is my degree eligible?
Please review the Available Opportunities that will advise the degree qualifications we will accept for each internship.
We are seeking Penultimate year students who are due to graduate in 2023.