MM Electrical Merchandising Graduate Programs
MM Electrical Merchandising (MMEM) is a trade wholesale distribution business, with over 300 branch locations across Australia, specialising in a one stop sourcing and supply solution within the electrical, communications and data, solar, lighting and associated electrical component products.
Past MM Electrical Merchandising Graduate Hiring Statistics
If you're interested in working at MM Electrical Merchandising, understanding when they have opened up applications for their graduate programs, graduate jobs and internships is helpful knowledge to have so you know when you might need to apply. Use the below information to see when MM Electrical Merchandising hires graduates, but more importantly what graduate degree's and other student attributes they target for their jobs.
---
Disciplines
Accounting (56%),

Actuary (56%),

Administration (65%),

Agriculture (56%),

Architecture (56%),
Locations
Sydney (24%),

Regional New South Wales (22%),

Regional Queensland (22%),

Brisbane (19%),

Adelaide (18%),
Work rights
Australian Citizen (100%),

Australian Permanent Resident (100%),

New Zealand Citizen (86%),
Our Company
MM Electrical Merchandising
---
Working with us
"At MMEM, we don't just sell products, we offer quality solutions."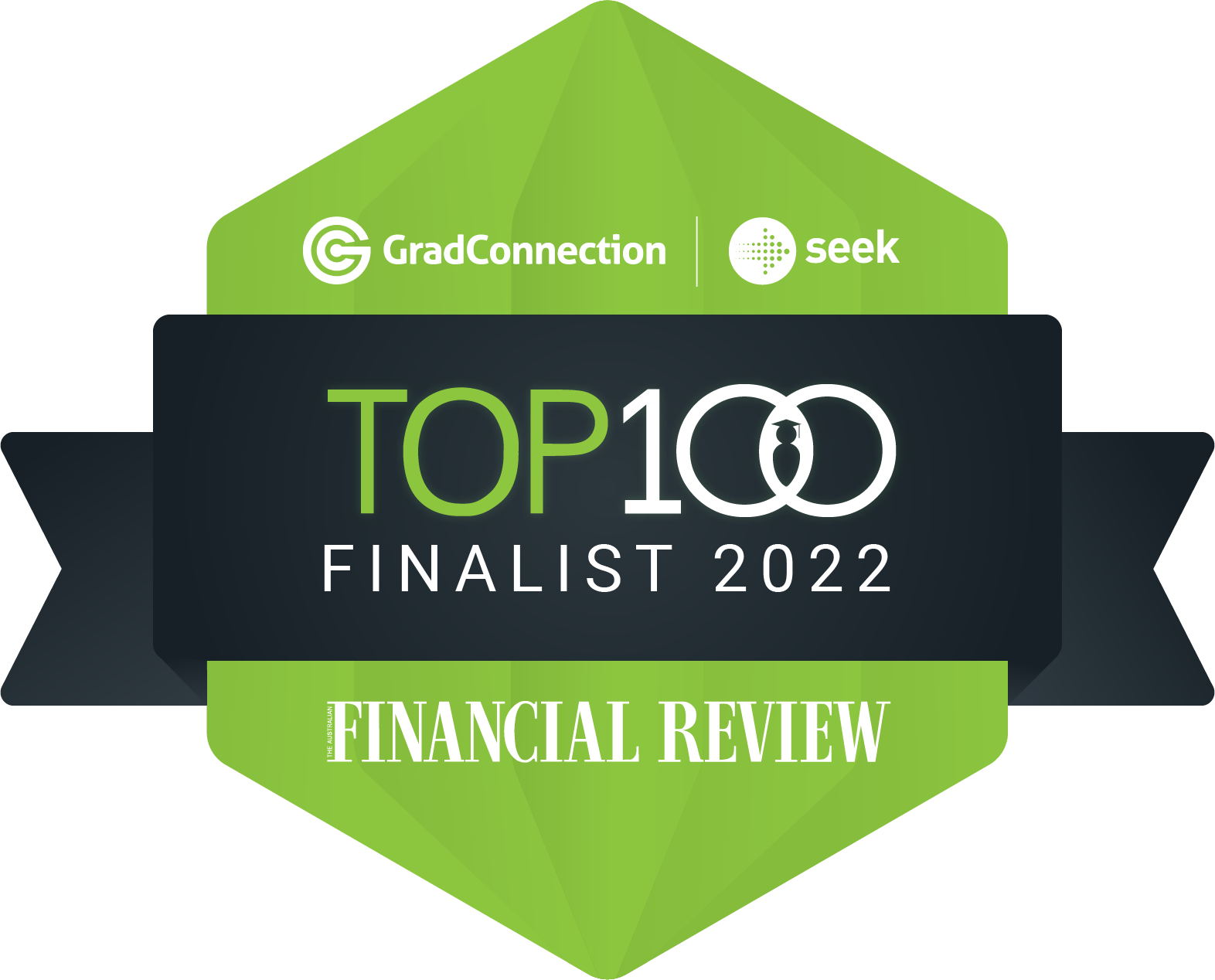 MM Electrical Merchandising (MMEM) is a vital and active division of Metal Manufactures Limited and they are the Australian leader in the electrical wholesale industry. Their success is a result of an ability to build strong customer relationships, demonstrate industry knowledge and provide a high level of service. Their approach is led by delivering the best service to their customers and by conducting business in a responsible and sustainable manner.
MM Electrical Merchandising has experienced strong growth over many years and currently employs more than 3000 employees at over 300 service centres nationwide. It is one of the largest distributors of electrical and data products in Australia.
MMEM has leading edge technology and robust and proven business systems that work efficiently in meeting customer's service requirements and expectations. The company offers over 200,000 different products to their target markets of electrical contractors, data and communications installers, industrial maintenance providers, Maintenance Repair and Operations (MRO) and government.
Our Culture
MMEM is a large and successful business that is renowned for the way in which it values and rewards its staff.
MMEM has a focus on continual improvement and employees are provided with regular opportunities to keep up to date with the latest processes, products and technologies related to the industry.
The environment is ideally suited to talented and ambitious graduates who are prepared to get involved, get their hands dirty, learn the business from the ground up and make a difference.
The unique business model is based upon decentralised business units (stores), where the staff in each store are encouraged to be entrepreneurial and to grow successful and profitable businesses by providing customer service excellence.
What is truly unique is that all employees, from new graduates through to senior management, have an opportunity to contribute and share in the success of their own business, through an innovative incentive based reward system.
Graduate Program
MM Electrical Merchandising
---
MMEM are still growing, and they are looking for enthusiastic and highly entrepreneurial budding leaders to help shapre their future. MMEM's Graduate Program teaches candidates the necessary skills for every job in every facet of their fast-paced, profitable industry.
Our Graduate cohort are self-motivated, sales, business and customer focused and possess an entrepreneurial spirit.
Over the course of the program, you will be rotated through all areas of the business which will equip you with an intimate understanding of the business' core functions, operations and processes. You will also work within up to three different centres, gaining exposure to a variety of management styles and business development strategies.
The program provides you with the opportunity to come in and work from the ground up to gain a full understanding of how to run a successful business. You will be able to put your tertiary qualifications into practice, rotating through the various functions including warehouse management, sales, purchasing and administration.
This is a fantastic opportunity for highly motivated graduates and undergraduates to join a reputable, national organisation and accelerate their career progression towards management. With a business development and sales focus, there will be valuable rewards for high performers.
How to Apply
MM Electrical Merchandising
---
Seeking
Graduates with the following skills and qualities:
Genuine interest in business development and sales
Strong interpersonal and communication skills
An absolute focus on providing the best customer service in the industry
Degree/Disciplines
We recruit recent graduates from all business related disciplines, but we particularly welcome graduates of:
Sales
Business & Commerce
Management
When to apply
Applications are now open.
Eligibility
A relevant University degree
The right to live and work in Australia (Australian and Permanent Residents only) 
Position locations
Please specify your preferred location on your application. Positions are currently available in:
Brisbane
Sunshine Coast
Darling Downs
Wide Bay
Darwin
Cairns
Rockhampton
Gladstone
Perth
Newcastle
South West Sydney
Lithgow
Bathurst
Dubbo
with more positions at other locations and in other states becoming available throughout the year.
If you are looking for a rewarding, entry-level opportunity to grow with a national organisation that values and rewards its employees please apply now!
How to apply
Please email your cover letter and resume to Allan Hall HR by clicking on the "Apply Now" button or contact Allan Hall HR Services on 02 8978 3752 for more information.
Graduate Stories
MM Electrical Merchandising
---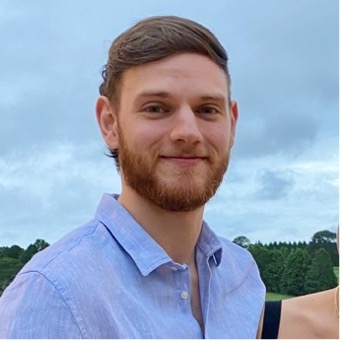 Your Name: Peter
Your Job Title: Management Cadet
University Attended: Macquarie University
Degree qualification: Bachelor of Commerce
Year of graduation: 2019
What's your job about?
I am currently in my third year of the management cadetship with MMEM. As a management cadet I have learnt the business from the very base, beginning in the warehouse, and then learning every single office role. I have also rotated through a lot of different branches witnessing different management styles and the way in which different branches are run. Along with this the company has sent me on many training and leadership courses. These can be run by various suppliers or external trainers. These are external trainers from outside of the industry who specialise in leadership or sales training. I can truly say that no two days are the same and there is so much variability to the job. There is no typical day or typical week, as one day you might be trying to win a project job for a customer worth several million, whereas another day, you're trying to organise a couple thousand-dollar delivery for an extremely important customer. It is a lot of fun, and the customers I interact and work with are all great people and make for interesting chats. The role is incredibly rewarding and the sense of camaraderie with my team is amazing when we're working towards a common goal of trying to run the most efficient and profitable business.
What's your background?
After high school I graduated from Macquarie University with Bachelor of Commerce, Majoring in International Business in 2019. I believe this would be a very similar experience to many people reading this and are students looking for a role out of university like I once did. I joined MMEM at the beginning of 2020 where I saw firsthand many things I learnt at University. This was exciting to the theoretical in practice. Things such as management, supply chains and ways to be adaptable are all prevalent. I feel valuable to my team because I take an active role in the branch. This opportunity is definitely what you make of it and contains many extremely rewarding experiences and benefits.
Could someone with a different background do your job?
They absolutely can, just as long as they're dedicated, driven, and enjoy being around other people. If so, they would thrive in this role. Having people from different backgrounds is a way a branch can be extremely successful as it allows people with completely different viewpoints and experiences to contribute and suggest new ways of doing things. The reason this is so great is that it allows for a branch to be as successful and efficient as possible because it's so open to being improved upon.
What's the coolest thing about your job?
I love the problem-solving aspect of my job. Customers will bring me a problem or issue they have and then it is my job to find one or many solutions and then present these to the customer. It is incredibly rewarding and fulfilling when these solutions are then carried out successfully. I often know I am doing the right thing because customers love to let you know and are full of encouragement especially when they realise you don't have an electrical background like myself. They are never short of praise especially when you get them out of a tight spot.
What are the limitations of your job?
You must be ready to embrace an industry you most likely never knew existed! Entering into something I never even knew existed before and trying to learn all the nuances and intricacies of the industry was somewhat overwhelming at first. I will say though; you do learn all these very quickly. There are also a lot of business relationships to balance and when you first join you are in direct communication with so many shareholders, where your actions have potentially positive or negative consequences. It is a lot of responsibility but another aspect of the role which makes it so rewarding.
3 pieces of advice for yourself when you were a student...
Don't be afraid to take risks now, you have an incredible degree of freedom
Even though you will, don't leave that assignment until the night before
Remember to have fun
---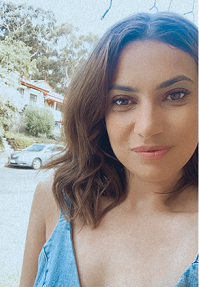 Your Name: Nikki Monda
Your Job Title: Graduate Cadet
University Attended: University of South Australia
Degree qualification: Bachelor of Commerce (Marketing)
Year of graduation: 2020
What's your job about?
MM Electrical is an Electrical Wholesaler. They distribute electrical, communications and data, solar, lighting and associated electrical components and products to contractors across Australia. 
No two days are the same in my workplace as a Graduate Cadet. Being a part of the graduate program means I am exposed to different aspects of the company all the time. Learning different skills and expanding my knowledge means I am able to make a decision on a clear career pathway, that I would like to follow within MM.
Throughout the course of the program, I have been exposed to many different workplace environments working within teams both big and small. Not only has this been beneficial in gaining a greater understanding of industry knowledge, but it has allowed me to learn different management and sales styles which will help mould my own.
This experience has also allowed me to come across many different personalities which at first was daunting to me as a young female in a male dominated industry. However, if anything being thrown into these situations has accelerated my growth in communication and people management skills and which will not only benefit me in my future career but in my general everyday life.
What's your background?
I grew up in little old Adelaide and got my job with MM Electrical straight out of Uni in 2021. I always loved Melbourne and big cities, so when I finished Uni, I had the Urge to move here. As MM is a nationally recognised company, I was able to do so while ensuring my career was stable while I moved states.
The most important stages of my life so far have been school and uni. I learnt a lot and made some lifelong friends. Moving to a different state was another major life change as I left everyone I knew and had to learn to be independent and look after myself. It's made me put myself out there a lot more and I can see that reflected in my work, as it has allowed me to easily engage with customers.
I got my current job through a recruitment agency that helps Graduates straight from Uni. I was so fed up with applying for post graduate jobs and looking at graduate opportunities, I got to a point where I honestly didn't think I would find one! Applying with an agency was the best thing I did as they helped me list out what I wanted in a career (i.e., job stability which was a major thing for me with Covid) and connected me with companies that were a great match. That's how I ended up here at MM.
Could someone with a different background do your job?
Absolutely! I was sceptical when I first started as I was a female with a retail background and a Business Marketing Degree. I thought; who on earth would take me seriously within a trade industry?! Yet here I am almost 2 years later, and I have customers who come directly to me to help create solutions to their problems and answer their questions. I honestly believe if you have a good attitude and mindset and are willing to learn, you will succeed! All the tools are given to you but it's up to you to use them correctly. 
What's the coolest thing about your job?
Honestly what I love the most about my job is learning new things every day. The industry is just full of knowledge and learning, and its very rewarding when you can help because you've got the right knowledge to solve their problem. 
What are the limitations of your job?
Some days can be long, but you have to be willing to sometimes sacrifice a bit of time to get everything done. 
3 pieces of advice for yourself when you were a student...
Make sure you stay up to date with all your lectures and tutorials because if you fall behind it is not fun to play catch up.
Enjoy all the student discounts … trust me; you'll miss them when you have to pay full price. 
Have fun, meet new people and make lifelong friendships.
---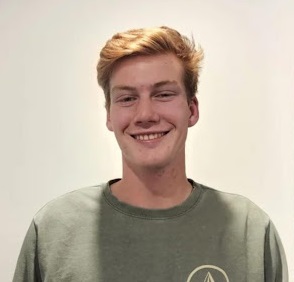 Your Name: Jordan Smith
Your Job Title: Graduate Cadet, Internal Sales
University Attended: Monash University
Degree qualification: Bachelor of Commerce
Year of graduation: 2020
What's your job about?
The company I work for, MMEM, is one of the leading electrical wholesalers in Australia. Being an electrical wholesaler, the core of their business involves supplying domestic, commercial and industrial electricians with the goods to suit any and all applications.
Within my role as a Graduate Cadet, a large aspect of my work involves sales, both internally (within the store) and externally (going out to see customers), as well as quoting jobs that range from small domestic renovations to projects worth hundreds of thousands of dollars. Furthermore, as a part of my cadetship, I am also exposed to various other roles within the company such as working in the accounts payable and as a Purchasing Officer. 
Along with this, I am also given the opportunity to spend time working across a variety of stores which allows me to experience how businesses of differing sizes operate. These businesses are incredibly different from one another which allows you, as a Cadet, to gain knowledge on the various ways to run a business which is a large reason why the Graduate Cadet program exists. 
What's your background?
I grew up on a small farm near Goroke in Victoria which is located West of Horsham near the South Australian border. Don't worry if you haven't heard of it, not many people have. Coming from a small town of roughly 300 people, moving to somewhere with over 3 million people in Melbourne for university was a really big jump for me. It certainly took some time to get used to having everything located so close to me as well as the hustle and bustle of the city.
After graduating from university in 2020, I was offered a job with MMEM via a recruitment agency. I can safely say after the number of emails and applications that I sent applying for jobs, going through a recruitment agency was the best decision I made. Through them I was able to gain access to interviews with companies that were not only renowned but were also a good personal match for myself.
One of the large aspects of MMEM that drew me towards them is that they are one of the market leaders nationally in their industry. This gave me the confidence to accept their offer knowing that I would be getting access to a great working environment as well as a stable job whether I chose to move back towards regional Victoria or stay within Melbourne.
Could someone with a different background do your job?
Definitely! I came from a background where I knew incredibly little about the electrical industry. Naturally, it was very daunting moving to an industry that I was unfamiliar with but MMEM was able to support me with training sessions with suppliers in order to build up my knowledge. This allowed me to fast track my knowledge and along with this, each store I have been at has had amazing people working there who were always happy to help me understand something.
What's the coolest thing about your job?
One of the aspects of my job that I love is learning about the industry. I have always been a curious person and this role rewards your curiosity incredibly well as it allows you to help so many more people by solving their problems. Being able to help someone out of a bind and seeing their gratitude has got to be one my favourite feelings.
What are the limitations of your job?
Some days you will likely have to stay at work a bit longer in order to finish off everything that you need to get done.
3 pieces of advice for yourself when you were a student...
Physically go to the lectures. Saying you will watch them afterwards leads to a large amount of procrastination.
Don't schedule any classes after the uni pub night. Just because they are in the afternoon doesn't mean you will feel good by then.
Make the most of the opportunities you get. The last thing you want to have is regrets from your time at uni.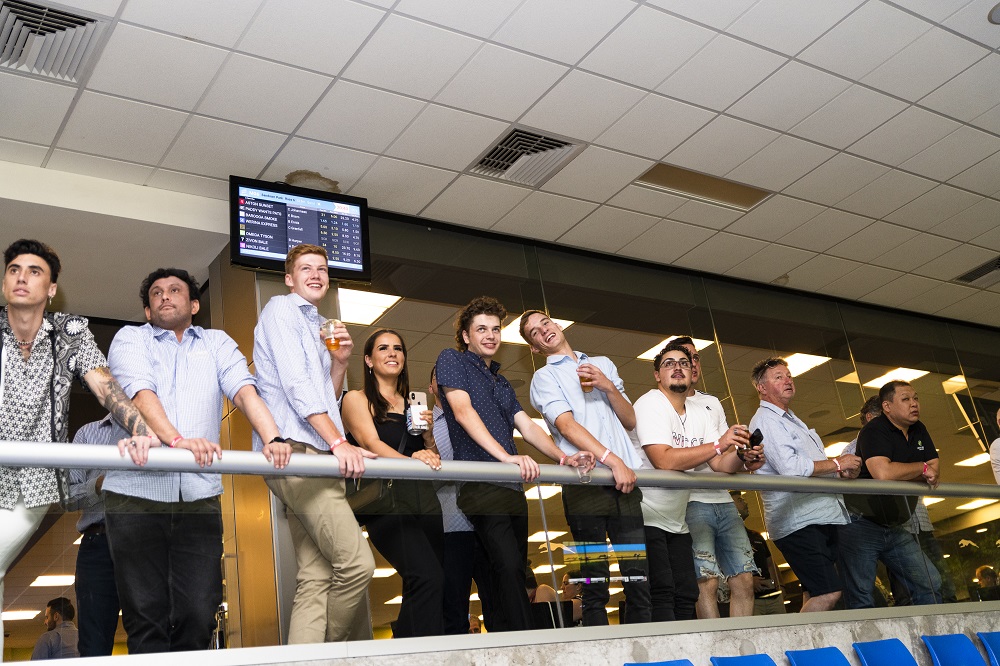 ---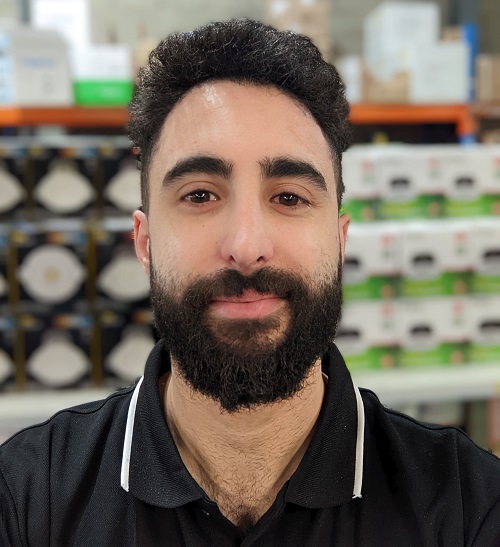 Your Name: Matthew Ceravolo
Your Job Title: Graduate Cadet at MMEM
University Attended: RMIT University
Degree qualification: Bachelor of Commerce (Economics and Finance)
Year of graduation: 2020
What's your job about?
I am currently a Graduate Cadet with the MMEM Group! MMEM look after a number of Electrical wholesale businesses across the country. My role within the given store I am placed at has varied over my time with the company. However, in my first year I'd attribute much of my work to overseeing the sales side of the business. On a day-to-day basis, I have been looking after clients to service their everyday needs as well as a few more intricate projects (work that requires quoting etc). Problem solving and finding solutions for customers plays a prominent role in any given day, however relationship building and getting to know each and every person that walks through the door is also extremely important.  
What's your background?
I grew up in Yallambie, a small suburb north of Melbourne. After school I attended RMIT university where I studied a Bachelor of Business (Economics and Finance). After graduating the plan was to travel Europe for a month or so with my partner, however covid happened ☹. Considering travel plans were placed on hold for an indefinite amount of time, I figured it would be a great time to jump into a future career, which just so happened to be the MMEM Graduate Program! I had always been passionate about business so the program seemed to be a natural fit for me.
Could someone with a different background do your job?
I believe that this role would be perfect for a number of people from different walks of life, as long has they had the fundamentals to grow within a 'person to person' environment. Relationship building, problem solving abilities and teamwork may sound slightly stereotypical when describing attributes needed for a role, however to be working in an industry that so heavily relies on creating bonds and trust between people, they are a must!
What's the coolest thing about your job?
Although there are many positives about doing a job like this, there are one or two drawbacks. For example, the role requires additional hours on weekends as well as overtime (sometimes) if required. There will be occasions where you are 'thrown into the deep end' testing your ability to overcome challenges that you may not experience in other lines of work. 
What are the limitations of your job?
Although there are many positives about doing a job like this, there are one or two drawbacks. For example, the role requires additional hours on weekends as well as overtime (sometimes) if required. There will be occasions where you are 'thrown into the deep end' testing your ability to overcome challenges that you may not experience in other lines of work. 
3 pieces of advice for yourself when you were a student...
If I could go back in time and give myself advice while I was at Uni, I would simply say this:
Enjoy your time and what you are learning, the more passionate you are, the more you can understand what you are learning. I've found that the more you enjoy what you are doing the more you will take in, always give it your best!
A Day in the Life
MM Electrical Merchandising
---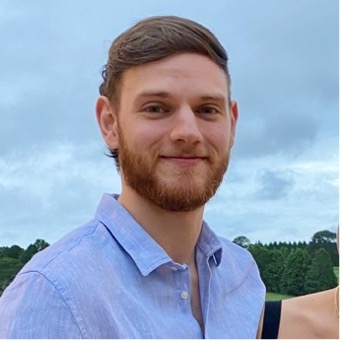 Peter Argiropoulos
7.15 AM - I wake up and begin the groggy process of getting ready for work. I throw on my TLE shirt, jump in the car and head to work.
7.45 AM - Before I start, I head to the cafe right next door to our office and grab a coffee. I'll then head into work, unpack my things, greet everyone including my team and any customers in the store. It's a great work environment and the best way to start the day.
8.00 AM - I now sit down at my desk and go over any emails I have received overnight. I check the most urgent emails and tasks and gradually work my way down.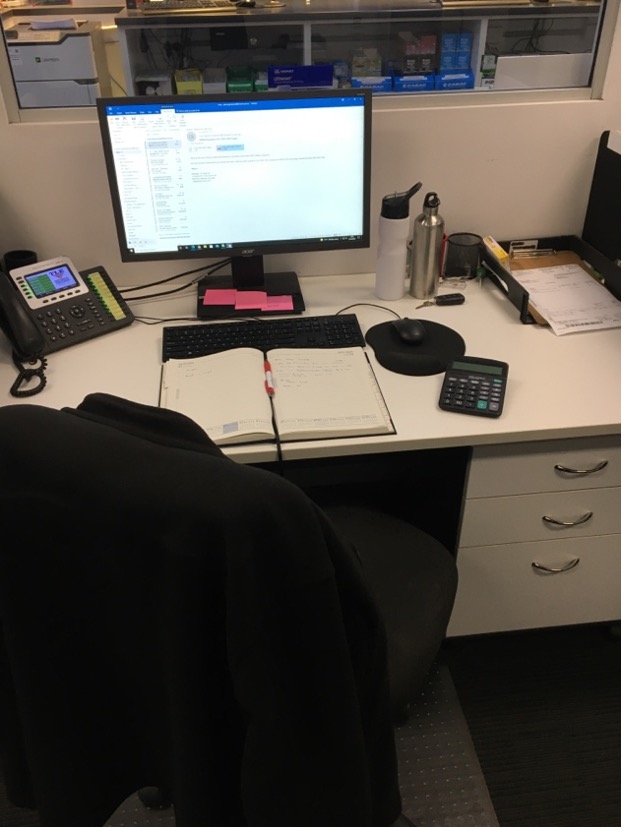 8:30 AM - Now that the most important emails have been dealt with, I need to head to a job site to help a client deal with a home automation product issue. I spoke to the electrician yesterday afternoon about the problem and told him I would head to the site this morning to help him out. His main problem is connectivity issues and a question of where to place the gateway for the best effectiveness. A big part of my role is looking at a problem that one of our contractors brings to me and then coming up with solutions to these problems. To see my solutions come to fruition, be implemented and carried out successfully, is incredibly fulfilling and satisfying. I will also be meeting the supplier of the product at the job site as well.
 
I grab the keys to the company car and head to the site.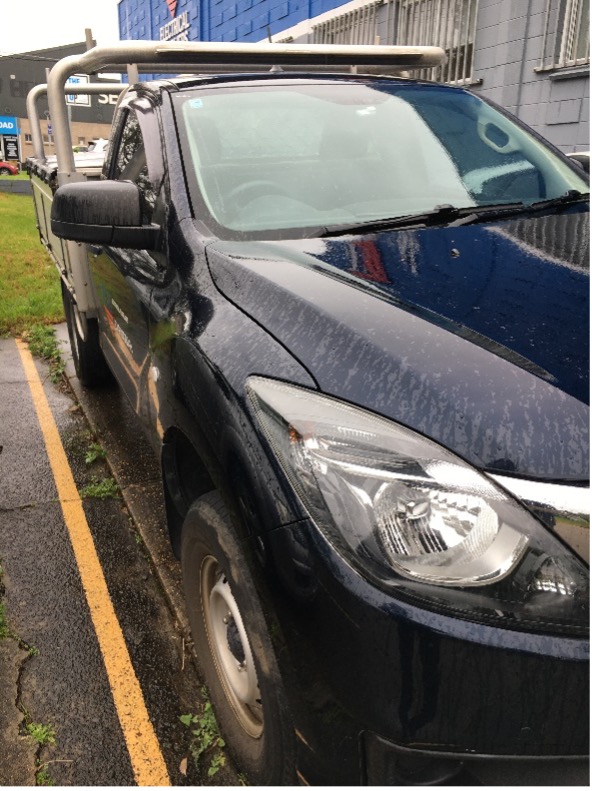 9.00 AM - I arrive at the site and meet up with the client and the supplier who has brought bacon and egg rolls for us. Part of this is that we're all friendly with each other, the other part is the supplier wants to maintain good relations with both of us, his direct customer, and the contractor, both of whom will purchase these products. We then had a chat about the problem and assessed all of our options.
9:45 AM - We successfully fixed the issue and since I'm already out of the office I decided to swing by the office of one our contractors on the way back. This is a major customer of our branch and I like to pop in and see them occasionally just to maintain a strong and healthy relationship with them. Ultimately, this is a people industry, so the stronger the relationships, the stronger the business turnover. It also means we can rely on these clients during hard times or if we make major mistakes with them, we can retain their support and it gives us great leeway to address any mistakes or issues.
10:15 AM - I've arrived at their offices and before I head in, I grab a round of coffees for everyone including myself, using our company card. I enter, greet everyone, and have a long chat to their project manager and owner.
11:30 AM - I have just arrived back at the office and since I've been away for a fair bit, I have received quite a few emails that need to be dealt with.
12.00 PM - One of our contractors just emailed me a quote request for a project lighting job they want to undertake. This job has gone out to tender so the contractor is competing with a lot of other electricians among many other wholesalers. It is my job now to send that off to our suppliers, receive their quotes back, and then try to price this as best as possible to ensure it is a competitive price whilst also maintaining a profit. It can be a tricky balance but it's a great feeling when you win one of these jobs. We input all this information into our software called 'Unibis'. It has a bit of a learning curve but once you learn, it becomes second nature and you wonder what you ever did before!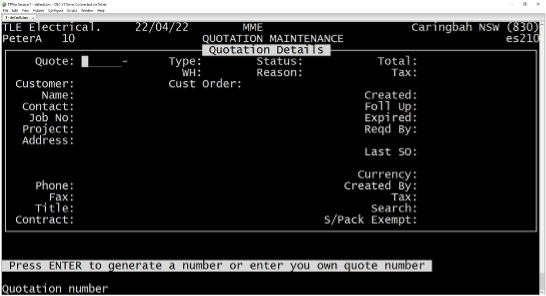 1.00 PM - I run my suspended orders on Unibis to ensure I am completely up to date with all my orders and there is nothing a customer should be waiting on that they're expecting. This checks all my backorders and ensures there is nothing overly outstanding or a sales order that I have forgotten about.
1.30 PM - Lunch time. We're rather spoilt for choice here with so many options such as Chinese, Japanese, bakeries, and every fast-food venue you could think of. However, as no one brought their lunch from home today, we've decided to get some seafood paella to share from our local fish and chips shop. If I was just eating lunch on my own, I generally like to read through FoxSports and check that my footy tips are up to date in the company tipping competition.
2.30 PM - One of the goals my manager has set for me is to try and attract new customers to the branch. This can be achieved by calling electricians who live or work in the local area but are yet to have an account. I've performed a bit of research already with my manager into the businesses I will be calling.
3.00 PM - One of our major suppliers has been scheduled to come into the office now to provide us with product training for one of the new product lines they're rolling out. These are generally quite interesting, and it is fascinating to learn about the products before they become a standard item in most people's homes. Legislature is also constantly changing and improving which directly impacts these suppliers. The changes often mean they must alter their products to become technically 'legal', and they then need to inform us of these changes. Usually, if these suppliers come during the middle of the day, they'll provide our team with lunch such as pizza. However, with everyone's schedules being so busy today we could only book them in for the afternoon.
4:00 PM - One of our customers just placed a large cable tray order with me over the phone. They're coming to pick it up in 10 minutes so I just have to place the order into Unibis and then I will meet them out in our loading dock to help them place the tray into their truck.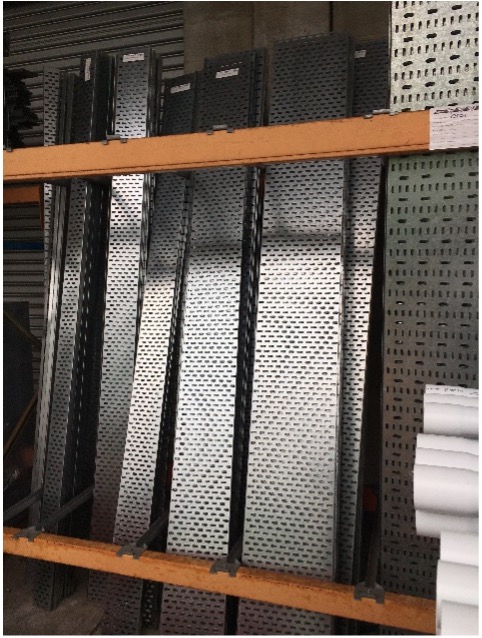 4.30 PM - As today is a Friday, some of our customers will hang around when they've finished work and have a few beers with us. It's a great way to maintain good relationships with our customers especially when they look at us as more than simply a means to an end. We also have a keg on tap at work, which changes every couple of weeks, so it's another great reason to stay back and a further incentive for our customers.
5.00 PM - Time to wrap it up. As I am the one closing the store, I will run all the end of day reports on Unibis and the Eftpos machine. I then close the doors, lock the gate, and turn on the alarm. After all this is done, I can head home.
8.00 PM - Off to the gym now which is only a five-minute walk from my home, and it is one of my favourite ways to wrap up a day.
11.00 PM - It's been a good week of work and tomorrow I have an early kick off for a game of soccer so now it is time for bed.
---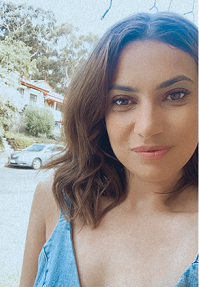 Nikki Monda
5.30am – I wake up, get ready for work, make myself breakfast and lunch.
6.30am – I drive to work. 
7am – I arrive at work and check my emails. I check to see if any invoices have come through, any urgent orders from customers or suppliers that need to be actioned.
7.30am – I make a to do list and set out a schedule of what needs to be done and by when, if applicable. 
8am-12pm – I prioritize serving customers that are walking in but in between this I check the back-order report and low stock report to make sure any goods that need to be purchased are ordered in for customers to ensure they receive them on time. I check to make sure all orders I have been processed from the day before are ready to go out to customers.
11.30am – I generally walk down to the café down the road and grab myself something healthy to eat for lunch.
12-3.30pm – Once again in between serving customers I will look after the invoicing, making sure all suppliers are paid correctly. I love to get out on the road and see customers so will jump on every opportunity I'm given, as my career goal is to be a Sales Representative. I help to check on stock when I have a spare minute as well.
3.30pm – HOME TIME! 
4.30pm – Come home, get dressed and get ready for the gym or to go for a nice walk, depending on the weather. 
6.30pm – Come home, shower and cook dinner/ go out to get dinner and a few bevs with a few mates depending on the night.
8pm – If I'm home, I will generally binge a TV show.
10pm – Bedtime
---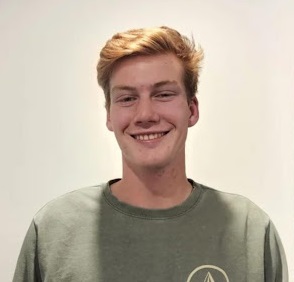 Jordan Smith
6:30am
Not being a major morning person, my morning routine usually consists of me waking up and then proceeding to remain in my bed before it is time to go to work.
7:45am 
Although my work doesn't start until 8am I arrive at work early so that I have some time to eat my breakfast and more importantly, enjoy a coffee. One thing I love about my office is that we have a really good coffee machine which allows me to have an enjoyable coffee without worrying about spending my money every day.
8am
Finishing up my breakfast, I begin to open up and browse through my emails. During this time, I make sure to prioritize my emails by their urgency as our mornings are the busiest part of the day.
8:15am
After having created a to do list from my emails, I begin to serve customers via the phone or at the counter in the store. As many people are on their way to their jobsites I will typically spend a large portion of my morning at the counter helping customers organise what they will need for their day. 
During this time, I will see a large variety of customers as we cater towards domestic, commercial and industrial electricians. I really enjoy this aspect of my work as it ensures that every day is different, whether it be helping a couple decide how they will style their house or quoting and finding the items that an electrician will need for a large-scale project. Throughout this time, I consistently whittle away at my to do list of emails during the breaks I have from serving customers.
In addition, as we are a warehouse as well as a store, I often spend time walking around gathering items which keeps me on my feet and stops me feeling lethargic from sitting down too long. These periods come as a really nice break to sitting down at my desk as well as helping me to feel less guilty if I don't make it to the gym that day.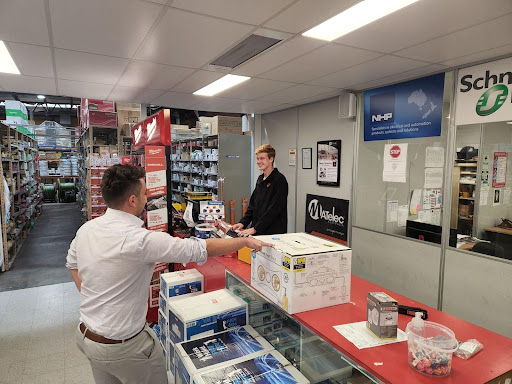 11:30am
Occasionally I will also travel in our work ute to see customers and drop off much needed supplies for them. In this circumstance, I travelled from our workplace in Cheltenham down to Frankston, seeing multiple customers and dropping off items for them along the way. All along the drive I make sure to blast my favourite band, 'Rise Against', so it's safe to say that this is a pretty relaxing part of my day.
1pm
After finishing my last delivery, I pop round a couple of streets to a banh mi restaurant which has quickly become a personal favourite of mine. For my lunch I am also given an hour break which allows me to properly relax and unwind from my work without feeling like I am being rushed.
2pm
Returning back from lunch I immediately go to attack my emails as I have been away from my desk for a few hours. In contrast to the morning, the afternoons are typically much quieter as most trades finish work around 3pm. This allows me to spend more time at my desk and finish off the emails that have built up. These emails largely consist of quote requests and sales orders from our customers as this is a core part of my work. 
Much like the morning, I am also serving on the counter as well as taking phone calls in between working on my emails. I find that having these face-to-face interactions is a nice break from staring at my computer screen. Furthermore, I have a personal connection with a large majority of the customers that come through our doors as they frequently come in. This makes it feel much more like chatting to a friend whilst also helping them out, as opposed to serving a faceless customer akin to most retail jobs.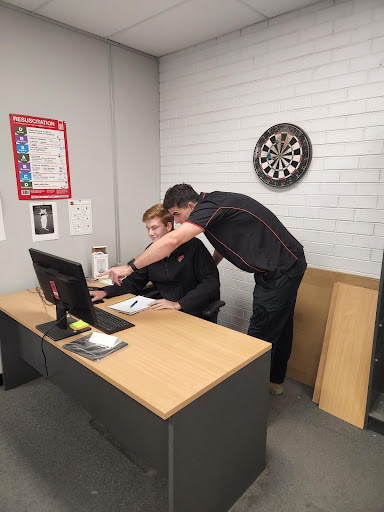 5pm
After finalising my work for the day and making sure that I am happy with where I am at with it, I head down to Monash Uni where I play in a social (competitive) basketball competition with my friends from my uni days. After coming away with the victory (obviously), I return to my home to watch the latest Netflix show that I am binging (currently Lucifer).  
---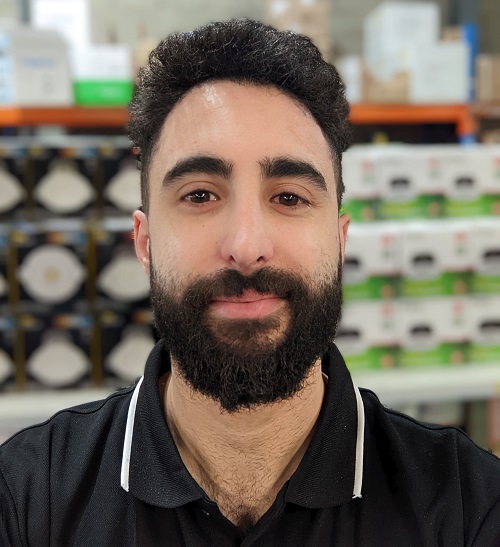 Matthew Ceravolo
7.00 AM
Wake up in sleepy Eltham at 7.00AM on the dot. Prepare my coffee pick my morning podcast and scoot off to work, usually getting there at about 7.45 AM.
7.45 AM
I arrive at work where I now have to replenish my coffee, over to the coffee machine I go where I enjoy making myself a world famous Scoresby Coffee! This will fuel me during the morning rush.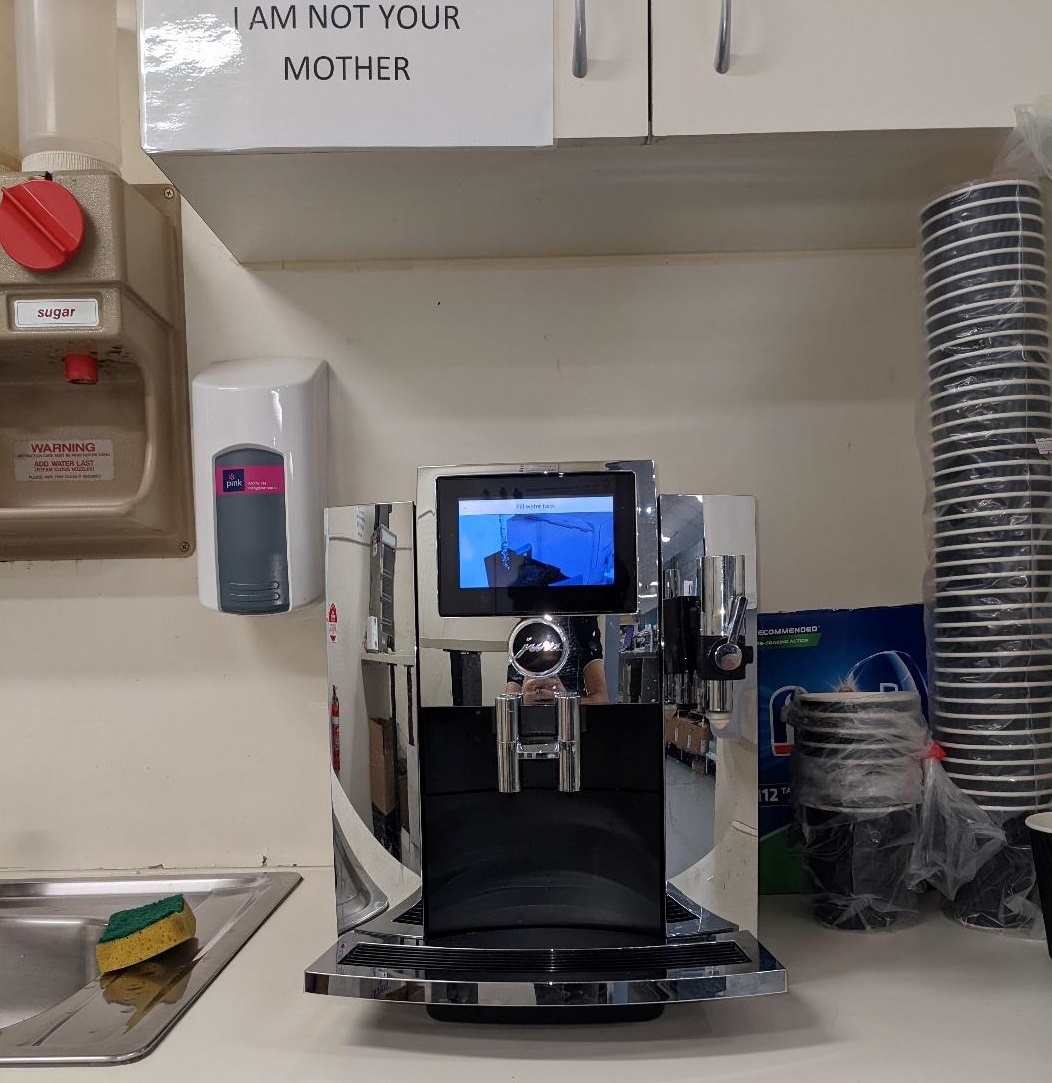 8.30AM
The morning rush is over, and I can now check my emails for supplier quotes / urgent customer enquires that require immediate attention. Typically, I will categorise my emails in order of priority using a colour coded system.
10.35 AM
I attend our monthly meeting, where my manager outlines the months sales, the KPI's that we have done well in and ones that may require improvement, and also the forecast for the coming month.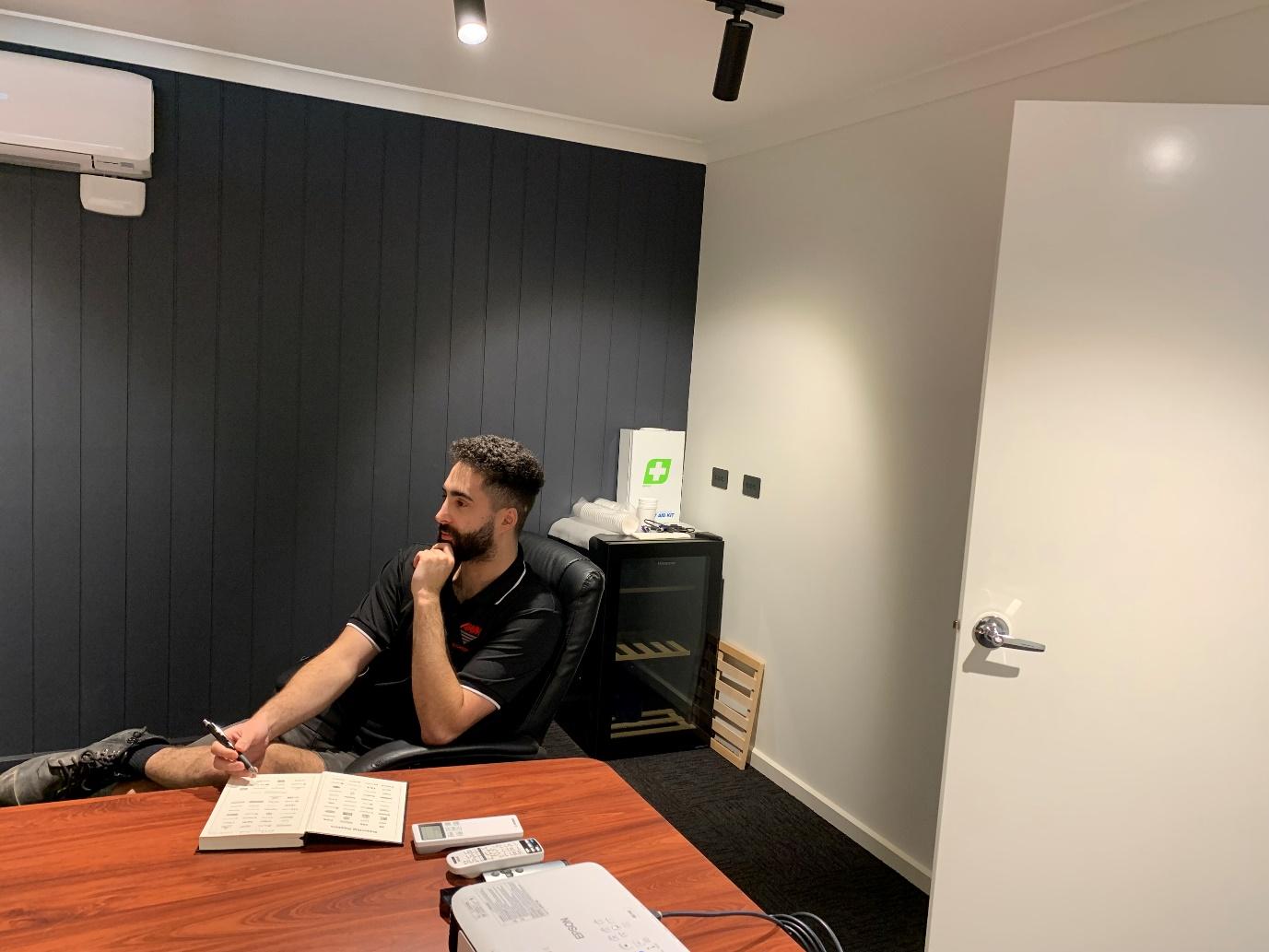 11.00AM
Lunch time! Unfortunately, there's not too much to talk about here. Normally a sandwich or the nights leftovers is on the menu, however this is a good time to have a quick break and prepare for the rest of the day. 
12.30PM 
The next half an hour I go through my suspended orders in the system. This usually involves following up on backorders and purging outstanding orders. This is an essential step in ensuring customers are getting their orders by the due date.
1.00PM 
For the rest of the day I juggle a number of tasks, whether it be serving over the counter, quoting jobs for future projects or organising the purchasing of stock through our various suppliers.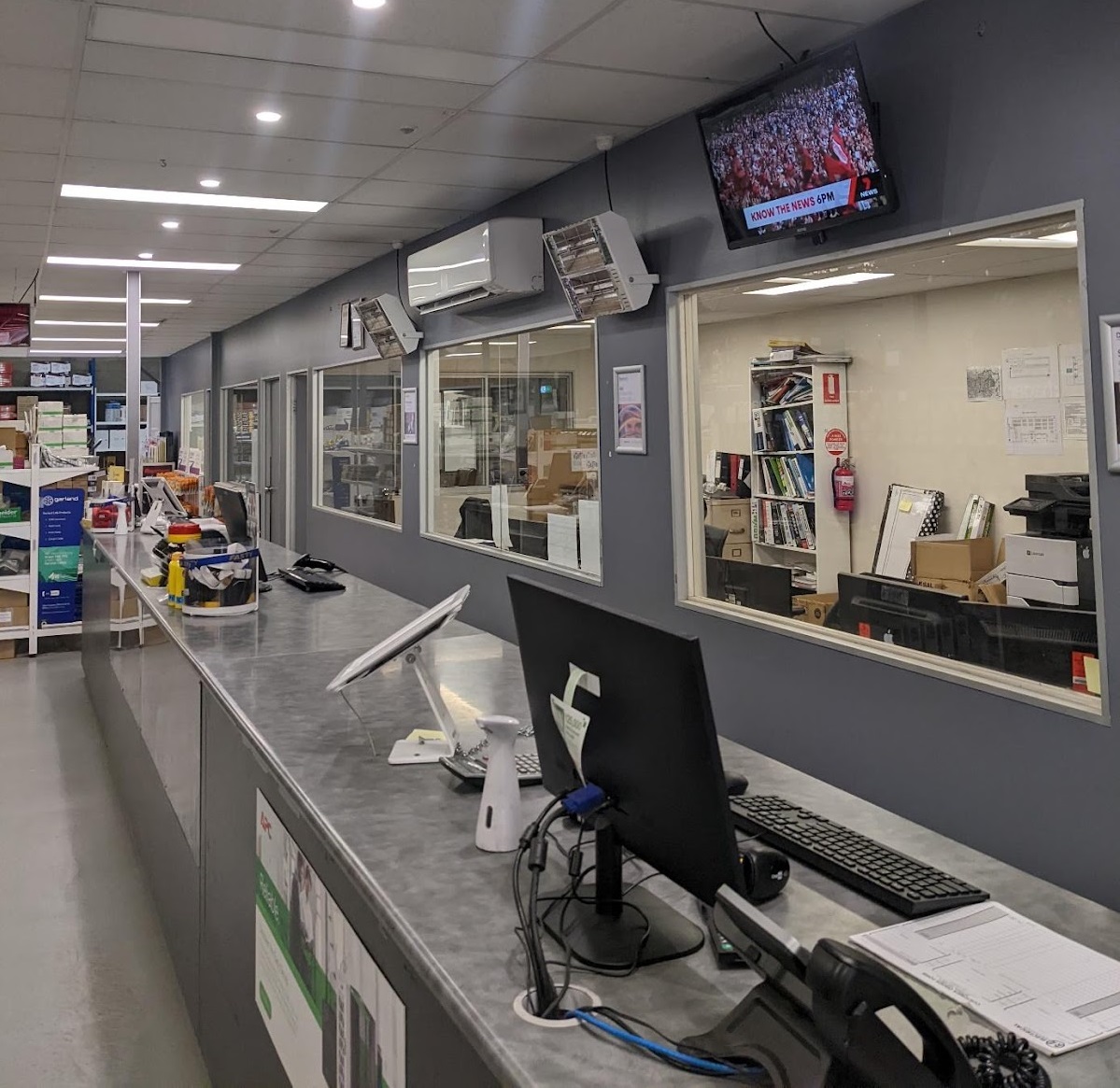 4.30PM
Time to go home! Podcast goes back on as I reflect on what I've learnt for the day, although the structure of each day is fairly similar there are always opportunities to learn (Example supplier training days etc).
6.00pm
When I get home there's a few things I love to do to unwind after a solid day of work. If the footy isn't on or if on the rare occasion I'm not going to the gym, I drive straight from work down to the Williamstown boat ramp where I'll meet my mates for a fish (this is a rare treat!)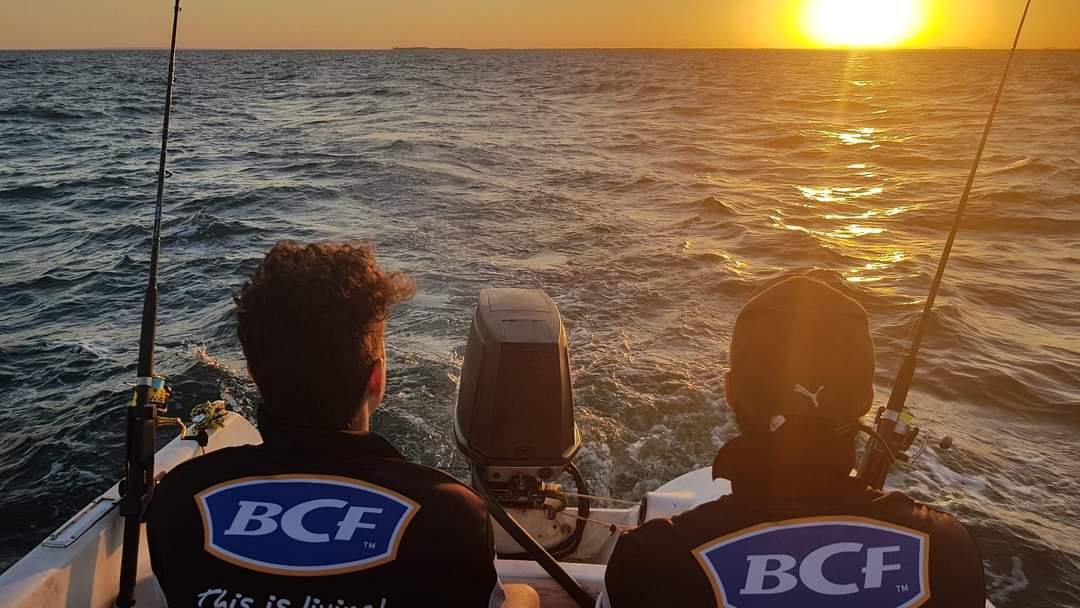 What to Expect
MM Electrical Merchandising
---
What to expect when applying for the MM Electrical Merchandising Graduate Program?
Ask anyone who has ever applied for a graduate program and they will all tell you one thing: it can be confusing. Different companies look for different degrees, experience and qualities from their applicants and they all have a different recruitment process. This article will help answer some of those burning questions you may have about the process and let you know what to expect when applying for a grad role with MM Electrical Merchandising (MMEM). 
1. Prepare for a lengthy application process.
As Australia's leading electrical wholesaler, MMEM is known for having the highest calibre of employees. Because they want the best, they follow a selective recruitment strategy and their recruitment process does take time. Don't be surprised if it takes 1-2 months between submitting your application and actually securing a grad position. 
Regarding the recruitment process itself, you will be pleased to know that MMEM doesn't make candidates visit assessment centres or participate in group interviews.
Instead, a standard recruitment process might look something like this:
Online Application 
Phone Screen
Psychometric Testing 
HR Interview 
Further Psychometric Testing 
Management Interview 
Formal Offer
To streamline the process, please ensure you have all relevant contact details up to date and that your most recent resume is readily available.
Also, don't be worried about missing out on the chance to submit your application with MMEM – the MMEM graduate program is one of the few grad programs open year-round! 
2. Do your research! It will make you stand out.
Unlike other organisations which offer graduate programs, MMEM understand that their brand and offering may not be widely recognised. Conducting some research on the company, prior to screenings and interviews, shows us that you prioritise this application and makes you stand out. In addition, being aware of the position description reassures us that you have a good understanding of what you're signing up for. 
3. But what do I wear?
It's a simple question, but a frequent one, as many graduates are often unsure about what to wear to an interview. Whilst MMEM is not your cookie cutter corporate organisation, this doesn't mean that you shouldn't dress up to show that you're taking your application seriously. Whether it's online or in person, wearing corporate attire to interviews will always reflect well, no matter what the position. 
4. Don't get 'psyched' out.
Psychometric testing is a specific part of the recruitment process that graduates should pay close attention to. Psychometric testing can help recruiters better understand personality traits, work preferences and problem-solving skills, and is widely becoming standard practice across the recruitment industry. 
But don't worry if you've not been exposed to psychometric testing before. Do some research to familiarise yourself with the different types of psychometric testing that can be used, and feel free to complete some practice tests online beforehand to give yourself the best chance on the day.
5. Eagerness and Enthusiasm. 
MMEM values initiative and enthusiasm, especially in the future leaders they are searching for with the graduate program. Communicating with your recruiter is a good way of showing your commitment to the application. 
A quick email thanking a recruiter after an interview, and reiterating your interest in the role, is one thing that always reflects well. Or, if you've been interviewed but haven't had an update on the status of your application (after approximately a week), politely touching base via a phone call or email shows your continued interest. 
Do be aware and respectful of recruiters' time though, as they are often dealing with a large volume of applications. Communication and follow up is good, but being too pushy in your contact can be perceived negatively.  
You should now be ready to get started on your MMEM graduate program application. Keep in mind that while it may take a while, if you do your research, prepare for psychometric testing and show your commitment, the recruitment process will be something you can master.
To learn more about MMEM and our graduate program, visit our GradConnection page and our website – https://www.mmem.com.au/.