MM Electrical Merchandising Graduate Programs
MM Electrical Merchandising (MMEM) is a trade wholesale distribution business, with over 300 branch locations across Australia, specialising in a one stop sourcing and supply solution within the electrical, communications and data, solar, lighting and associated electrical component products.
Past MM Electrical Merchandising Graduate Hiring Statistics
If you're interested in working at MM Electrical Merchandising, understanding when they have opened up applications for their graduate programs, graduate jobs and internships is helpful knowledge to have so you know when you might need to apply. Use the below information to see when MM Electrical Merchandising hires graduates, but more importantly what graduate degree's and other student attributes they target for their jobs.
---
Disciplines
Accounting (95%),

Actuary (95%),

Administration (95%),

Agriculture (95%),

Architecture (95%),
Locations
Regional Queensland (33%),

Sydney (33%),

Brisbane (31%),

Darwin (31%),

Perth (31%),
Work rights
Australian Citizen (100%),

Australian Permanent Resident (100%),

New Zealand Citizen (100%),
Our Company
MM Electrical Merchandising
---
Working with us
"At MMEM, we don't just sell products, we offer quality solutions."
MM Electrical Merchandising (MMEM) is a vital and active division of Metal Manufactures Limited and they are the Australian leader in the electrical wholesale industry. Their success is a result of an ability to build strong customer relationships, demonstrate industry knowledge and provide a high level of service. Their approach is led by delivering the best service to their customers and by conducting business in a responsible and sustainable manner.
MM Electrical Merchandising has experienced strong growth over many years and currently employs more than 3000 employees at over 300 service centres nationwide. It is one of the largest distributors of electrical and data products in Australia.
MMEM has leading edge technology and robust and proven business systems that work efficiently in meeting customer's service requirements and expectations. The company offers over 200,000 different products to their target markets of electrical contractors, data and communications installers, industrial maintenance providers, Maintenance Repair and Operations (MRO) and government.
The MMEM Group trades under the respected business names of:
Our Culture
MMEM is a large and successful business that is renowned for the way in which it values and rewards its' staff.
MMEM has a focus on continual improvement and employees are provided with regular opportunities to keep up to date with the latest processes, products and technologies related to the industry.
The environment is ideally suited to talented and ambitious graduates who are prepared to get involved, get their hands dirty, learn the business from the ground up and make a difference.
The unique business model is based upon decentralised business units (stores), where the staff in each store are encouraged to be entrepreneurial and to grow successful and profitable businesses by providing customer service excellence.
What is truly unique is that all employees, from new graduates through to senior management, have an opportunity to contribute and share in the success of their own business, through an innovative incentive based reward system.
Graduate Program
MM Electrical Merchandising
---
MMEM are still growing, and they are looking for enthusiastic and highly entrepreneurial budding leaders to help shapre their future. MMEM's Graduate Program teaches candidates the necessary skills for every job in every facet of their fast-paced, profitable industry.
Our Graduate cohort are self-motivated, sales, business and customer focused and possess an entrepreneurial spirit.
Over the course of the program, you will be rotated through all areas of the business which will equip you with an intimate understanding of the business' core functions, operations and processes. You will also work within up to three different centres, gaining exposure to a variety of management styles and business development strategies.
The program provides you with the opportunity to come in and work from the ground up to gain a full understanding of how to run a successful business. You will be able to put your tertiary qualifications into practice, rotating through the various functions including warehouse management, sales, purchasing and administration.
This is a fantastic opportunity for highly motivated graduates and undergraduates to join a reputable, national organisation and accelerate their career progression towards management. With a business development and sales focus, there will be valuable rewards for high performers.
How to Apply
MM Electrical Merchandising
---
Seeking
Graduates with the following skills and qualities:
Genuine interest in business development and sales
Strong interpersonal and communication skills
An absolute focus on providing the best customer service in the industry
Degree/Disciplines
We recruit recent graduates from all business related disciplines, but we particularly welcome graduates of:
Sales
Business & Commerce
Management
When to apply
Applications are now open.
Eligibility
A relevant University degree
The right to live and work in Australia (Australian and Permanent Residents only) 
Position locations
Please specify your preferred location on your application. Positions are currently available in:
Brisbane
Sunshine Coast
Darling Downs
Wide Bay
Darwin
Cairns
Rockhampton
Gladstone
Perth
Newcastle
South West Sydney
Lithgow
Bathurst
Dubbo
with more positions at other locations and in other states becoming available throughout the year.
If you are looking for a rewarding, entry-level opportunity to grow with a national organisation that values and rewards its employees please apply now!
How to apply
Please email your cover letter and resume to Allan Hall HR by clicking on the "Apply Now" button or contact Allan Hall HR Services on 02 8978 3752 for more information.
Graduate Testimonials
MM Electrical Merchandising
---
Kurtis
Bachelor of Management and Human Resources
I started the Graduate Program in 2016 and am currently in the Sales Representative rotation at the MM Electrical Merchandising Midland store. The program has afforded me many opportunities including:
A clear and accelerated career pathway
Exposure to different management styles across a number of different profit centres and developing an understanding of the trade-offs between each 
Progression through a variety of different roles to develop a greater understanding of the industry in general 
Working in both larger-scale and smaller-scale teams
Working close with the senior staff acting as mentors to help guide myself through the program
Senior staff also provide me with opportunities to provide feedback on the graduate program and work together to improve the program
One of the main highlights of the program is the opportunity to progress through a number of different roles. You find that you are constantly learning, as well as developing a well-rounded understanding of both MMEM and the electrical industry as a whole.
The program provides a clear career path, which is very motivating and leaves you with a sense of purpose in the work you do at MMEM.
---
Bailey
Bachelor of Commerce
I started the program in 2020 and I am currently in my second rotation at the MM Electrical Merchandising store in Yarrawonga Northern Territory. The graduate program has given me the opportunity to gain experience in various different functions of the business such as procurement, relationship management, business development, administration and warehouse management; allowing me to gain a greater understanding of the contribution each silo makes towards the overall profitability of the business. Each profit centre varies significantly with their respective focus markets, meaning no two days are the same. For instance, my first placement in Tanunda, SA was heavily focussed on industrial markets such as the wine making industry, whereas my current placement at Yarrawonga, NT puts a greater emphasis on government infrastructure. The diversity of the graduate program provides a great platform for graduates to experience how a business coordinates its efforts across various functions to achieve a common goal. The network developed during the graduate program ensures you are set-up for success.
---
Ellen
Bachelor of Behavioural Science (Psychology)
I started the Business and Sales Graduate Program with MMEM in September 2020 at the Haymans Electrical Ipswich store. As I am currently finishing my Storeperson / Warehouse rotation I am in the process of moving into my Internal Sales rotation at the Cetnaj Ipswich Store.
This graduate program has allowed me to gain an insight in all aspects of a MMEM profit centre. It also has enabled great opportunities to build industry knowledge through trade representatives and training available onsite and through organised events. This program has also allowed me to utilise both the skills from my university degree and my part time work in a similar industry while also building new skills and knowledge.
The best part of the program thus far for me is how welcoming and helpful the team have been in transitioning me from university to full-time work as well as into a new industry. They have been by my side throughout my rotation and have even begun assisting in a smooth transition to my next rotation by highlighting key things to look out for.
The program structure is also extremely helpful as it allows time for graduates to get themselves up to speed with adequate product knowledge before moving them into more sales focused roles. The structure also facilitates transitions through different stores so each graduate can have a broad range of knowledge that is gathered from the different groups they are exposed to.
---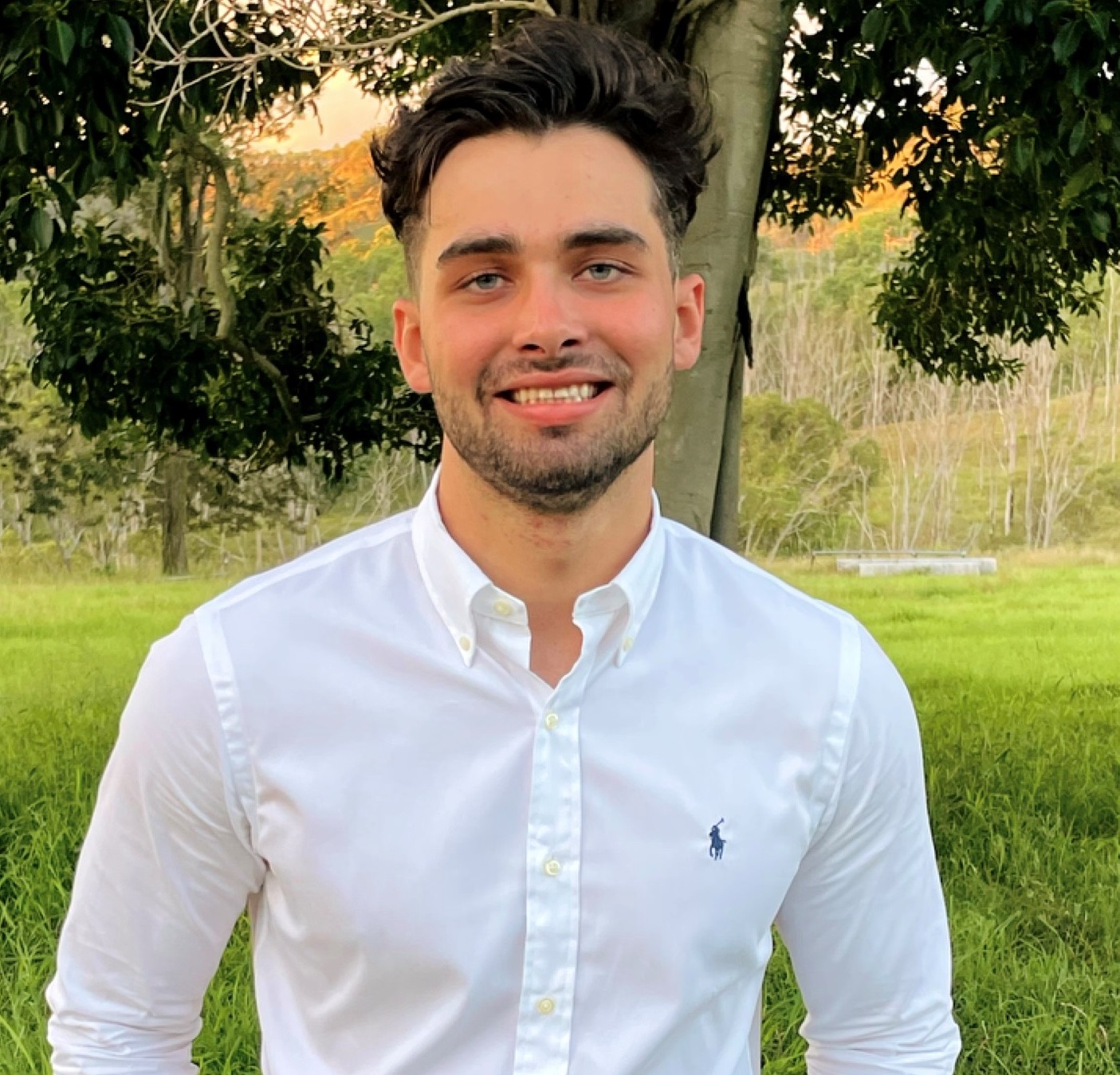 Xavier
Bachelor of Business (Marketing)
Bachelor of Behavioural Science (Psychology)
I started the program in 2021 at Hayman's Electrical in Milton, Brisbane. At the moment I am in my first store as I started the program 3 months ago. The first 2.5 months I worked in the warehouse management role, completing tasks including; Booking stock, allocating stock, stock away, replenishment, invoicing, delivering, and communicating with clients. Currently, I am in the office completing the administration role. My responsibilities include: invoice matching, banking, and debtors. Soon I will be transitioning into the internal sales role, with small amounts of purchasing responsibilities. 
The MMEM Business Management Graduate program is a fast-tracked, career pathway in business, sales and management. Although I am still new to the program, MMEM Management Graduate program has provided many opportunities already. 
The ability to complete multiple roles within the business on a rotating basis (providing more exposure to a range of different task types, responsibilities and careers).
Consistent onsite industry-specific training, and high-level training workshops (e.g. sales training, supplier training, and systems training). Very helpful when integrating into the electrical wholesaling industry.
To attend networking and promotional events with supplier representatives and other graduates. Great for building ongoing professional relationships for my career.
Hands on experience working with large well-known companies (e.g. QUT) and suppliers (e.g. Schneider Electrical).
The ability to use skills from my degree within the workplace to improve the store's functions (e.g. marketing the store).
Some highlights of my short time in the Graduate program include:
Having input towards the decision-making process of the stores marketing and advertising with senior leadership. I had the opportunity to help design our new 6-month Billboard campaign.
Being exposure to how a large company operates. MMEM is a very transparent and inclusive company, and is a great resource to learn business development and operations.
The many opportunities I have received to build my network as I continue to develop new skills within this industry.
What to Expect
MM Electrical Merchandising
---
What to expect when applying for the MM Electrical Merchandising Graduate Program?
Ask anyone who has ever applied for a graduate program and they will all tell you one thing: it can be confusing. Different companies look for different degrees, experience and qualities from their applicants and they all have a different recruitment process. This article will help answer some of those burning questions you may have about the process and let you know what to expect when applying for a grad role with MM Electrical Merchandising (MMEM). 
1. Prepare for a lengthy application process.
As Australia's leading electrical wholesaler, MMEM is known for having the highest calibre of employees. Because they want the best, they follow a selective recruitment strategy and their recruitment process does take time. Don't be surprised if it takes 1-2 months between submitting your application and actually securing a grad position. 
Regarding the recruitment process itself, you will be pleased to know that MMEM doesn't make candidates visit assessment centres or participate in group interviews.
Instead, a standard recruitment process might look something like this:
Online Application 
Phone Screen
Psychometric Testing 
HR Interview 
Further Psychometric Testing 
Management Interview 
Formal Offer
To streamline the process, please ensure you have all relevant contact details up to date and that your most recent resume is readily available.
Also, don't be worried about missing out on the chance to submit your application with MMEM – the MMEM graduate program is one of the few grad programs open year-round! 
2. Do your research! It will make you stand out.
Unlike other organisations which offer graduate programs, MMEM understand that their brand and offering may not be widely recognised. Conducting some research on the company, prior to screenings and interviews, shows us that you prioritise this application and makes you stand out. In addition, being aware of the position description reassures us that you have a good understanding of what you're signing up for. 
3. But what do I wear?
It's a simple question, but a frequent one, as many graduates are often unsure about what to wear to an interview. Whilst MMEM is not your cookie cutter corporate organisation, this doesn't mean that you shouldn't dress up to show that you're taking your application seriously. Whether it's online or in person, wearing corporate attire to interviews will always reflect well, no matter what the position. 
4. Don't get 'psyched' out.
Psychometric testing is a specific part of the recruitment process that graduates should pay close attention to. Psychometric testing can help recruiters better understand personality traits, work preferences and problem-solving skills, and is widely becoming standard practice across the recruitment industry. 
But don't worry if you've not been exposed to psychometric testing before. Do some research to familiarise yourself with the different types of psychometric testing that can be used, and feel free to complete some practice tests online beforehand to give yourself the best chance on the day.
5. Eagerness and Enthusiasm. 
MMEM values initiative and enthusiasm, especially in the future leaders they are searching for with the graduate program. Communicating with your recruiter is a good way of showing your commitment to the application. 
A quick email thanking a recruiter after an interview, and reiterating your interest in the role, is one thing that always reflects well. Or, if you've been interviewed but haven't had an update on the status of your application (after approximately a week), politely touching base via a phone call or email shows your continued interest. 
Do be aware and respectful of recruiters' time though, as they are often dealing with a large volume of applications. Communication and follow up is good, but being too pushy in your contact can be perceived negatively.  
You should now be ready to get started on your MMEM graduate program application. Keep in mind that while it may take a while, if you do your research, prepare for psychometric testing and show your commitment, the recruitment process will be something you can master.
To learn more about MMEM and our graduate program, visit our GradConnection page and our website – https://www.mmem.com.au/.