Nestlé Graduate Programs & Internships
Imagine being part of a global success story, working with iconic brands and world-class products. This could be you and your future career because we know today's graduates are tomorrow's force for good. From Marketing, Business, Finance and Technical and Production our NextGen program gives you a 360 view of the company, making sure you gain valuable experience while rotating through a number of roles in your chosen area.
Past Nestlé Graduate Hiring Statistics
If you're interested in working at Nestlé, understanding when they have opened up applications for their graduate programs, graduate jobs and internships is helpful knowledge to have so you know when you might need to apply. Use the below information to see when Nestlé hires graduates, but more importantly what graduate degree's and other student attributes they target for their jobs.
---
Job types
Graduate Jobs (64%),

Entry Level Jobs (28%),

Casual Jobs (4%),

Internships (4%),
Disciplines
Accounting (24%),

Actuary (16%),

Administration (16%),

Agriculture (16%),

Architecture (16%),
Locations
Sydney (64%),

Melbourne (32%),

Regional Victoria (16%),

Darwin (12%),

Hobart (12%),
Work rights
Australian Citizen (100%),

Australian Permanent Resident (100%),

New Zealand Citizen (92%),

Australian Bridging Visa (32%),

Australian Student Visa (24%),

Australian Working Visa (24%),

Australian Skilled Migration Visa (485) (20%),
As a force for good, we aim to build a healthy and sustainable future through products that are made with the health and wellness of our consumers as our first priority. To make this vision a reality, we need a diverse workforce across our various departments that reflects the diversity of our consumers.
That's why the NextGen Nestlé program is looking for future leaders across key areas of our business. We're looking to discover graduates with leadership potential and commercial acumen. Graduates who are driven for results, innovative and adaptable will succeed in our highly engaged teams.
What's it like to work here?
You'll experience our culture and live our values – with consumers at the heart of everything we do. We strive to be a force for good; for our consumers, communities & the environment.
Technical & Production – Melissa
I love food and I love people – my position in Operational Performance gives me an opportunity to work with both of my loves! I studied Food Science & Human Nutrition and work in the factory on the line (on improvement activities) as well as with the operators (doing coaching and supporting). My days are never the same. I analyse data to understand patterns and trends, lead product waste reduction activities on the factory floor, and engage and motivate operators by making sure their needs are being met and working to create the kind of environment where they want to be involved.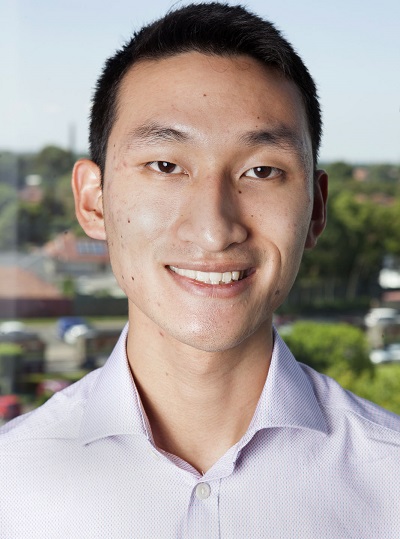 Supply Chain - Kieren
I studied Mechatronic Engineering and Commerce, and was looking to work in an area where I could apply aspects of both degrees. Supply Chain was the perfect fit, as it requires analysis from both a technical and a commercial perspective. I work on projects that enable our logistics operations to perform as efficiently as possible, and the scale and constant push for improvement at Nestlé means there are always new and interesting projects available to work on.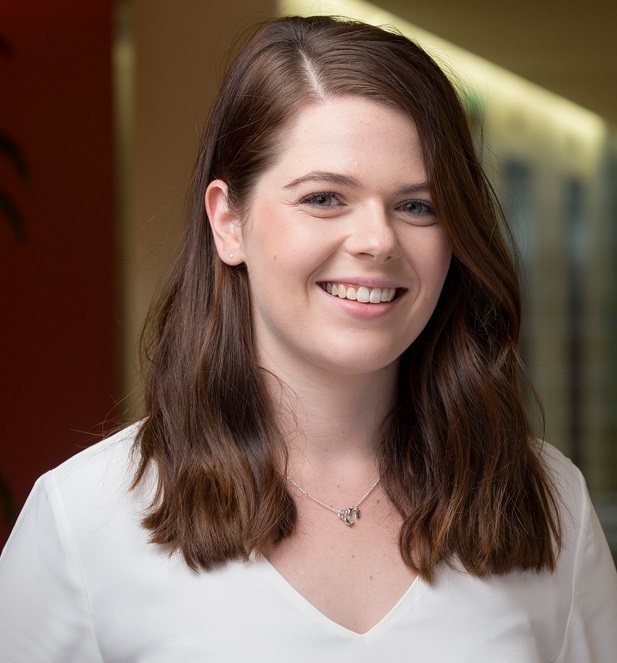 Marketing - Jessica
I have loved the diverse experience gained throughout the program
The program has provided me with insights into how the business works from the supermarket shop floor, to analytical reviews in Category, to innovation projects. Working in a fast-paced team means our days are never the same. I have developed a broad set of business skills such as project management, preparing a business case, artwork and content development.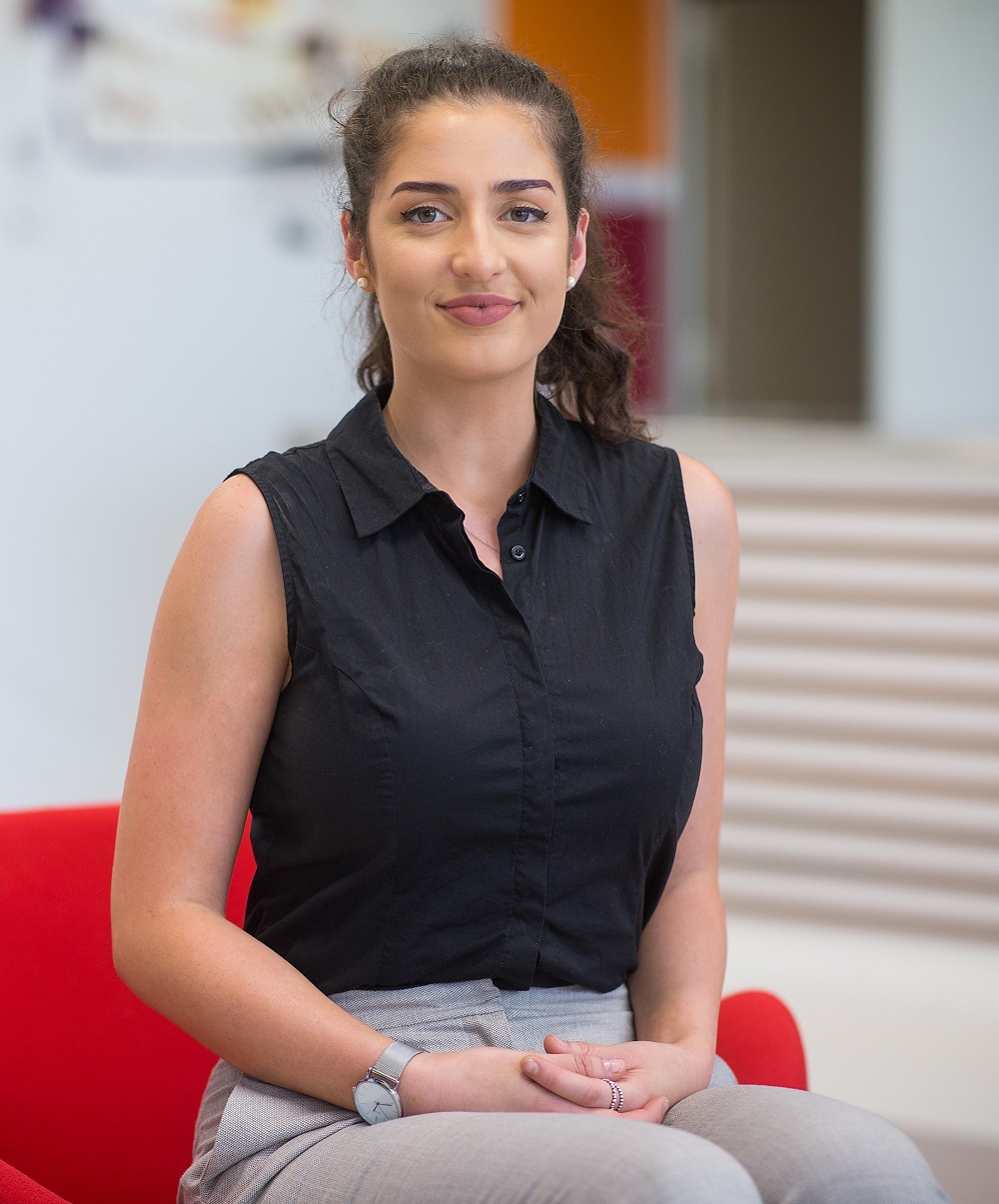 Sales – Lisa
My degree in Food Science and Human Nutrition helped set the foundation in understanding nutrition, healthy living and food product development. Working as a Business Graduate has helped me connect the corporate purpose to our products. The program allows me to be creative and make business decisions. I get involved with innovative projects, no two days are the same.
In your chosen area, we'll support you to:
Learn in a practical, hands-on environment with real ownership of what you do
Grow and develop your leadership abilities
Gain the knowledge and business acumen to set you up for long-term success
Your experience with us may cover different brands, different business areas, and even different countries. You'll have the chance to learn from some of the brightest minds across our organisation as you grow your career – through your ideas, energy and expertise.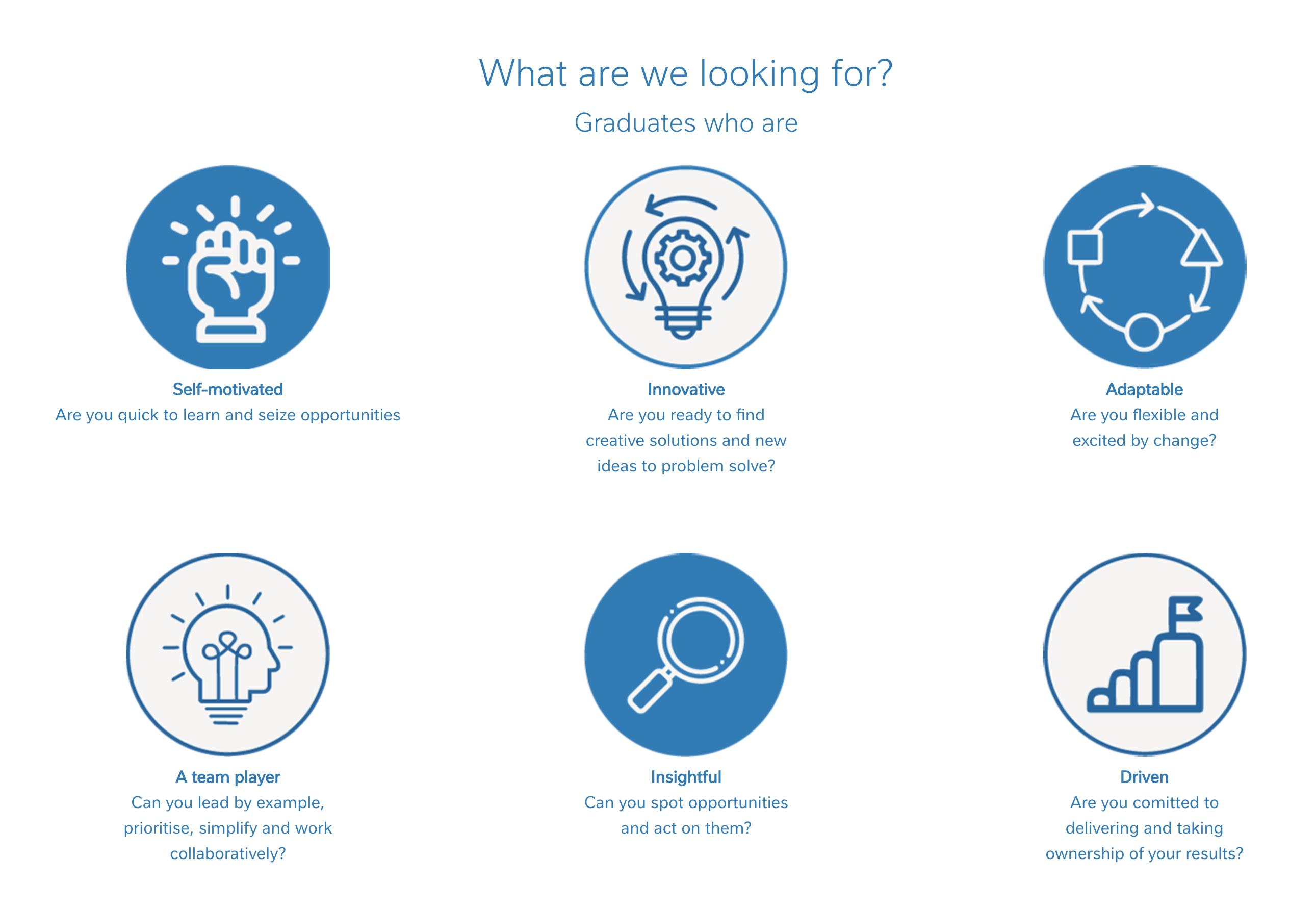 Getting started
The first step into the workforce is an exciting one. Our 10 minute video guide has been developed to support you before, during and after the interview process.

What streams are available?
Business- Category & Sales

Start your career bringing the best value to our customers and our consumers

Why do people and customers buy and how can we maximise the success of our promotions?​

As you gain insights into consumer and shopper behaviour, you'll help create compelling sales offers and develop integrated shopper campaigns that excite and entertain. The 2-year rotation program is a vibrant and strategic experience that gives you a platform to start your career within a Nestlé sales team.​

​In Business we have 3 streams:​

Category – Shopper Marketing​

Using shopper, consumer and channel trends, deliver data-driven and actionable insights to shape the long-term strategies of our brands.

Corporate Sales – Customer Planning​

Manage key customer accounts and support our nation-wide field team with the latest technology and tools to drive efficiency and sales.

Nestle Professional – Business to Business​

From pubs and clubs to healthcare, help a diverse range of business customers grow with the help of creative food and beverage solutions from Nestle's trusted and loved brands.

Marketing

Start your career meeting the changing needs of our consumers​

How does a global brand meet the needs of consumers? How do we innovative, and bring fast and agile to our new product development?​

​Through the 2-year rotation program you will learn about project management and working with sales teams, supply chain, digital marketing, eCommerce, brand communications and more. Learn how to work together to delight our customers! ​

Finance

Start your career making sure it all 'adds up'!

Across their 2-year rotation program, our Finance Graduates experience the breadth of Nestle's financial activities. Starting with new product development and going all the way through to costing, ensuring that everything we do is measured and understood.​

For one of your rotations you'll be based in a factory, where you'll get a hands-on understanding of our manufacturing process as this relates to the costing of our products.​

As a CPA Recognised Employer Partner, your path to achieving a CPA qualification is streamlined. We provide financial support and study leave for you to complete each module.

Technical & Production

Start your career keeping our product lines running smoothly​

If the thought of seeing our products come to life from the very beginning excites you, then the Technical & Production stream is for you. Through the 2-year rotation program you'll be based in one or more of our factories. You'll work across different areas including Quality, Environmental Sustainability, Engineering and Production. You will also experience managing employees as a Factory Line Manager.​

Qualifications in Electrical, Mechanical and Mechatronic Engineering will be highly regarded.

Supply Chain

Start your career ensuring our popular brands reach shelves across Oceania quickly and reliably

Can you help us add real value to our supply chain? Develop your analytical skills, forward thinking and planning capabilities to help us solve the challenges of getting raw ingredients at the right time and place, and products to our customers. ​

During the 2-year rotation program you'll experience physical logistics, customer service, demand and supply planning and procurement, and work in both office and DC locations. You'll work on exciting projects with colleagues and customers alike to tackle daily challenges and deliver best practice. ​

Business Information Systems

Start your career by driving and enabling the achievement of business goals and objectives!

The 2 year program will include 3 rotations where you'll be exposed to all the day-to-day value added by our information systems teams: business partnering, training & knowledge transfer, change management and project work. You'll learn skills in problem-solving, communication and team work, data analysis & integration and leadership.

Qualifications in Business, Information Systems, and Data & Analytics will be highly regarded.
Application Process
Nestlé
---
Ready to start your career with us?
We're looking to discover truly motivated graduates who seize opportunities and think differently – is this you? Before you start, be prepared and do your research about why you want to work for Nestlé. When you're ready to apply, you'll need to have all the items in the checklist below available so you can prepare and submit your online application.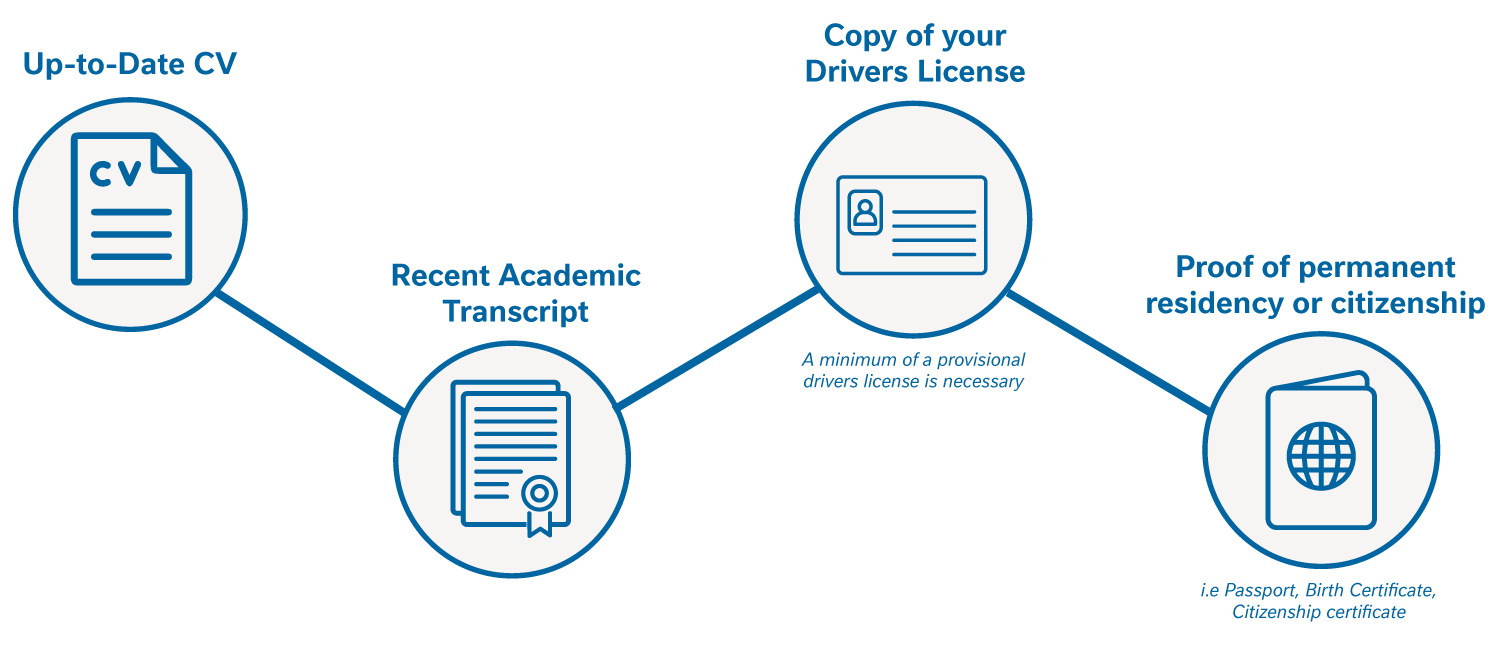 NextGen FAQ
1. What is the selection and Application process?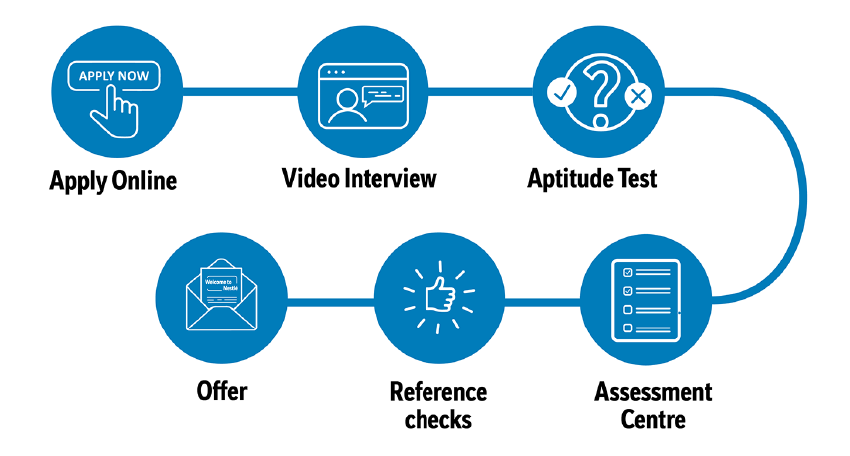 2. Am I eligible to apply?
To be eligible, you should be in your final year of university or have completed your studies within two years of starting the NextGen Nestlé Program. You'll also need either permanent residency or citizenship.
3. When does the program commence?
The program starts in January each year.
4. I've been invited to attend an assessment centre. Are you able to help with travelling costs?
We will help subsidise travel and accommodation (where applicable) to attend assessment centres if you are regional or interstate from the location of the assessment centre. We'll discuss this with candidates who are shortlisted.
5. What if I'm invited to an assessment centre but I can't attend that day?
Assessment centre dates are fixed and unfortunately, cannot be changed.
6. If I finish my degree halfway through the year, can I start earlier?
We consider this on a case-by-case basis depending on our business needs.
7. How long is the program?
The program is a two-year rotation program.
8. Can I apply for the program again?
Yes – if you fit within the eligibility criteria
9. If I am successful and need to relocate, will Nestlé help me with this?
Yes – Nestlé will provide support and contribute to relocation costs. We'll discuss our policies with successful candidates.
10. Who can I talk to about my application / selection process?
Email us at [email protected] for any questions.
Learning & Development
Nestlé
---
Through all of this it's important to know that you're not alone. Throughout the program you'll be coached and supported by the amazing teams behind our iconic brands. You'll also have your own tailored learning and development program and work in teams of inspiring people.
How can you grow here?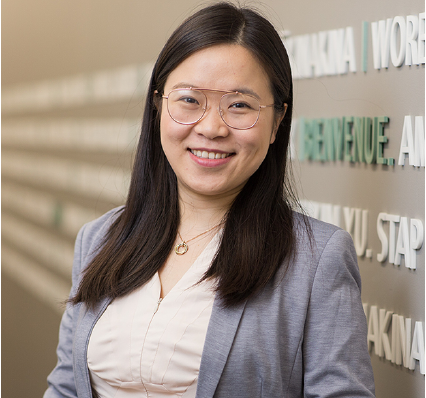 Fresh thinking and new ideas: these two qualities are the fabric that make up the NextGen Nestlé graduates who'll go on to be a future force for good.
From day one, you'll have real responsibilities on real projects in different areas across the business. You'll be encouraged to grow through continuous on-the-job learning, and our diverse and fast-paced environment will stretch and build your expertise daily.
With real ownership of your work, we'll help you grow and develop your leadership abilities. You'll also have your own tailored learning and development program and be working in a team of inspiring people.
With a sound platform of business knowledge, experience and well-developed networks, you will be ready to move into the business – your future career at Nestlé is in your hands.
What impact you can have here?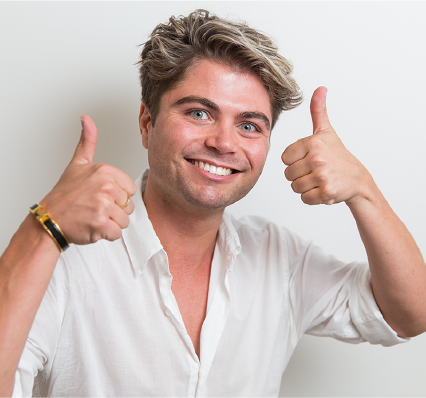 Joining a company with a history that goes back over 150 years and operations all over the world does sound pretty monumental. Here at Nestlé, we believe that everything we do across the business is interconnected.
Depending on the stream you will be joining, you will see the work you do contribute to our business vision. You will play a role in enhancing the lives of our many consumers that trust and believe in our great products.
We might have started over 150 years ago, but without our people, like you, we would not be this global company today.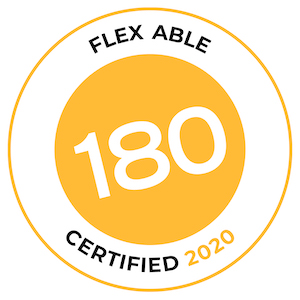 Our Work Culture
We know priorities at home and work can blend and blur on any given day. We trust our people to make choices about when and where they get their job done, so that they can better balance their work and personal commitments.
In fact, our flexible and inclusive work culture has been recognized with a Flex Able certification from WORK180 social enterprise.
Rewards

Remuneration is a fixed base salary, with a bonus plan to further reward great performance and behaviours.

Growth

Nestlé encourages a culture of continuous learning, ranging from career opportunities, development plans, through to professional coaching, further study and mobility.

Benefits

As part of the Total rewards package, Nestlé employees also have access to a range of benefits, such as financial, health, assistance programs and partner discounts.
Diversity & Inclusion

Nestlé
---
At Nestlé, we drive diversity & inclusion through our impact on:
Culture
by building an inclusive culture, leveraging the differences of our employees when working together
Innovation
by thinking about the needs of diverse consumers and customers in our products and services and being inclusive in their accessibility – whenever, wherever, however they need them
Society
By acting and engaging with society and stakeholders in our diverse business environments across the entire value chain.
A diverse workplace challenges and inspires the ways we think, innovate and create. At Nestlé, we constantly seek new and better ways to work together, building from our past success into the future.
We believe that the many different backgrounds, ways of thinking and cultural experiences of our people at every level of our business, make for a richer workplace and gives us the insight and innovation to grow and continually delight our equally diverse consumers.
Respect for diversity means respect for other ways of thinking, other cultures, and all facets of society, and requires openness and inclusiveness in all our interactions both inside and outside our company.
We aim to provide a workplace culture that generates equal opportunities for everyone, where people are treated with dignity and respect, where voices are listened to, valued and have genuine impact.
Our global and local initiatives on diversity include:
Development opportunities: mentoring and coaching programs
A flexible and supportive work environment
Role model events, round tables and network discussions
Leadership development training and unconscious bias workshops