NSW Government Graduate Programs & Internships
Working for NSW is more than just a job. A career in NSW Government is for people who want to make a tangible and lasting difference in our community.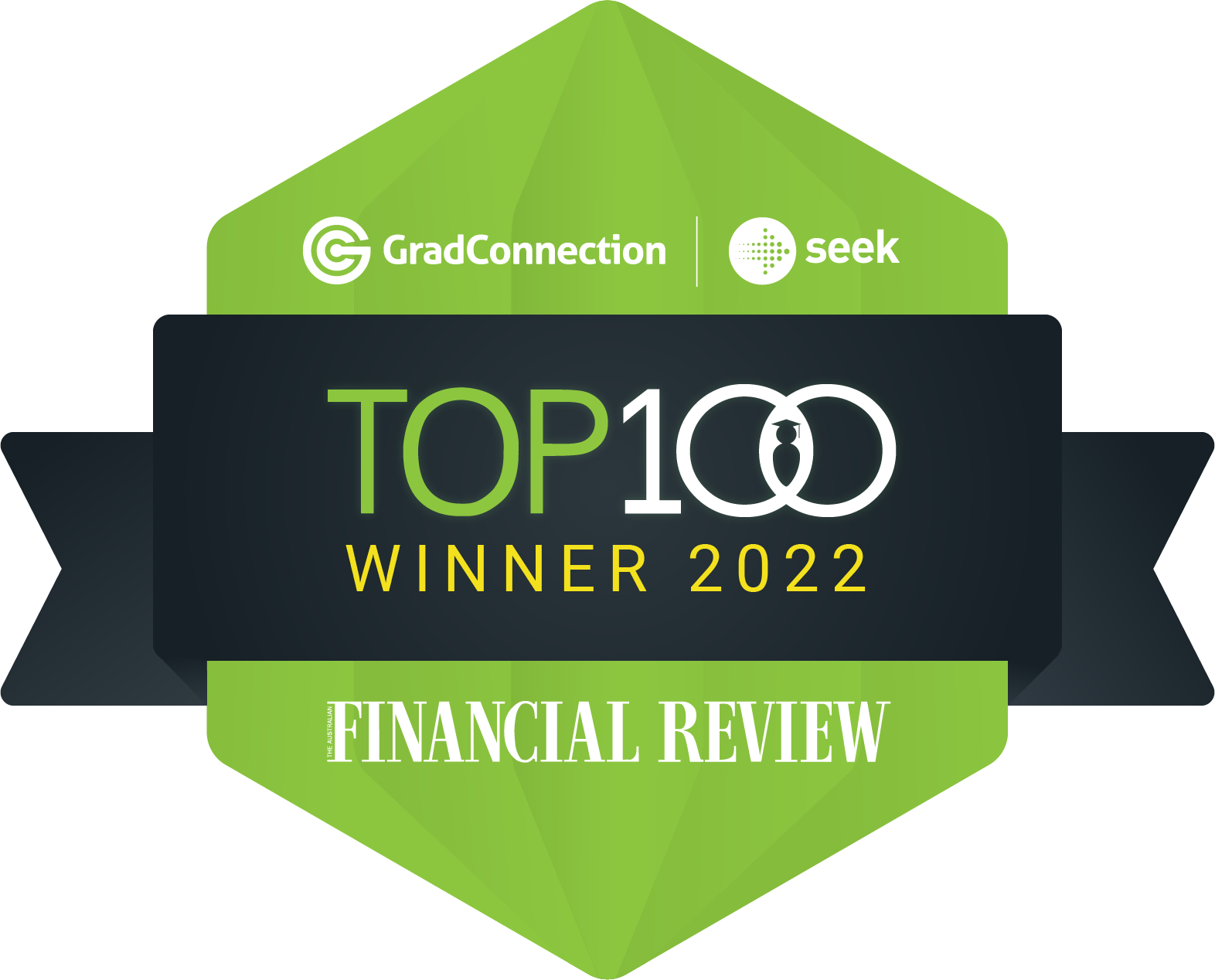 As Australia's largest employer, NSW Government includes many departments and agencies who work together to develop…
View more
Accounting
and 67 others
Hires applicants with degrees in
Data Science and Analytics
Design and User Experience
Engineering Aerospace Aeronautical
Engineering Chemical Processing
Engineering Civil Structural
Engineering Environmental
Fast Moving Consumer Goods
Hospitality Sports and Tourism
Logistics and Supply Chain
Medical and Biomedical Science
The 2024 NSW Government Graduate Program Expression of Interest
Working for NSW is more than just a job. A career in NSW Government is for people who want to make a tangible and lasting difference in our community.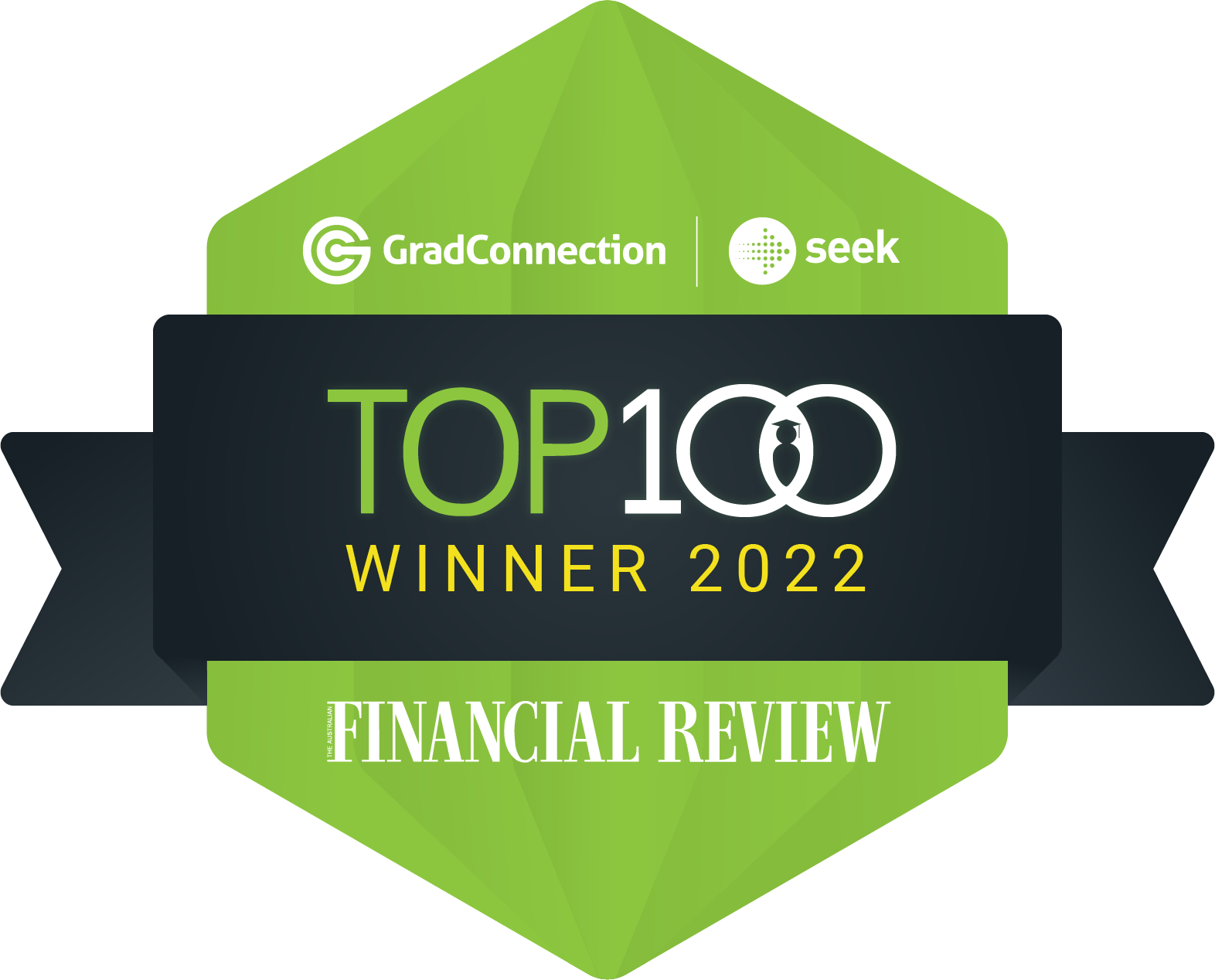 As Australia's largest employer, NSW Government includes many departments and agencies who work together to develop policy and deliver important services such as health, education, housing, justice, transport and infrastructure across our state.
As a proud employer who values diversity, NSW Government is committed to reflecting the community we serve by creating an inclusive workplace for all. Whether you are delivering services or designing policies, there is a place for everyone, inclusive of gender, race, age, sexual orientation, religious beliefs, and personal commitments.
We are looking for talented and passionate graduates to build on this work and become leaders of tomorrow. In our program, graduates complete three unique rotations based on their functional areas of interest and desired location. Our graduates also have access to a series of networking and development opportunities.
In 2022 our program was ranked #2 in the Australian Financial Review's Top 100 Graduate Employers List, and received the Most Popular Government & Defence Employer Award for the fifth year running.
Applications for the 2023 NSW Government Graduate Program are open from 4 July 2022 and close on 8 August 2022. Head to our website to register your interest.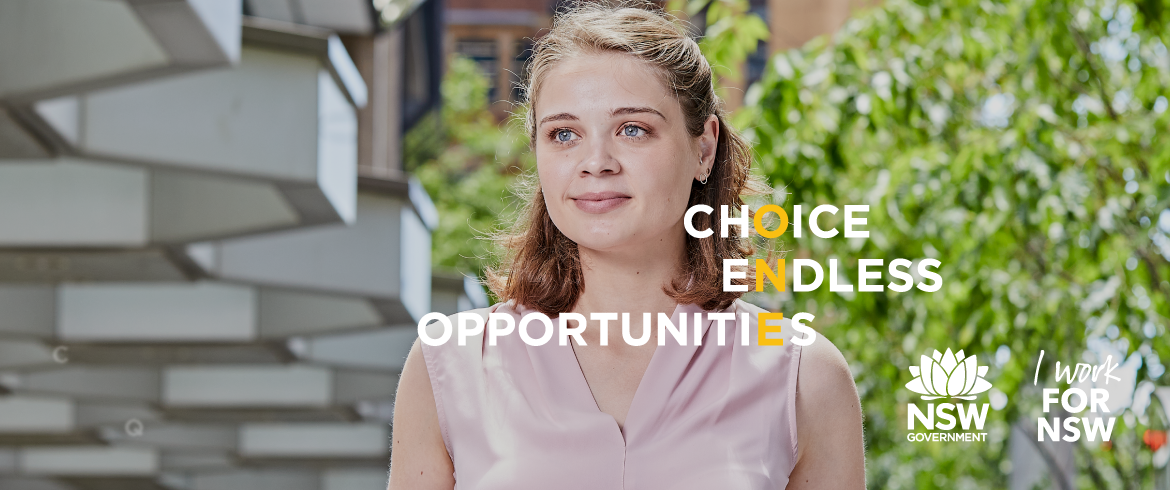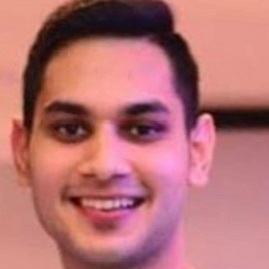 Aditya Sharma
Electrical Engineering
University of New South Wales (UNSW)
Can you let us know what company you are working for and which area of the business you work in or which rotation you are currently in? 
I am currently in the Department of Planning, Industry and Environment and work within the strategic business advisory unit.
What was the first 6 months like?  What have you really enjoyed? 
The first 6 months were incredible, I was working on meaningful projects from Day 1. I loved all the networking opportunities that were provided, especially the option to join the IPPA NSW Young Profe…
View more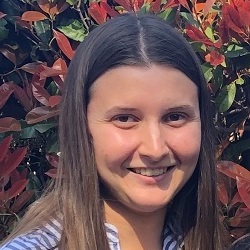 Maddie
Bachelor of Economics and Languages
Australian National University
Can you let us know what company you are working for and which area of the business you work in or which rotation you are currently in? 
I'm a grad with the NSW government, currently on my second rotation with the Program Design and Evaluation Team at Investment NSW
What was the first 6 months like?  What have you really enjoyed? 
My first six months were fast-paced and exciting. I loved that I was learning something new everyday, working on super interesting projects, and working with a supportive and fun team
Was your position with the NSW Governme…
View more
The NSW Government Graduate Program gives graduates an opportunity to shape and change the future of NSW. 
With three six-month rotations across government agencies, the 18-month program offers an incredibly diverse experience that allows you to build your own career, no matter what degree you studied. 
From day one, you will play an integral role in exciting and important projects, allowing you to build a strong foundation of skills for your career. You will also have a personal mentor and executive sponsor, and many opportunities to engage with your cohort and develop your professional network. Graduates who successfully complete the Program will be offered a permanent position with the NSW Government. 
About the Program Streams 
The 2023 program offers five streams: the primary stream, which is open to all disciplines, and four degree-specific streams; a legal stream, digital stream, engineering stream and a social workstream. To learn more about these streams, please visit our website.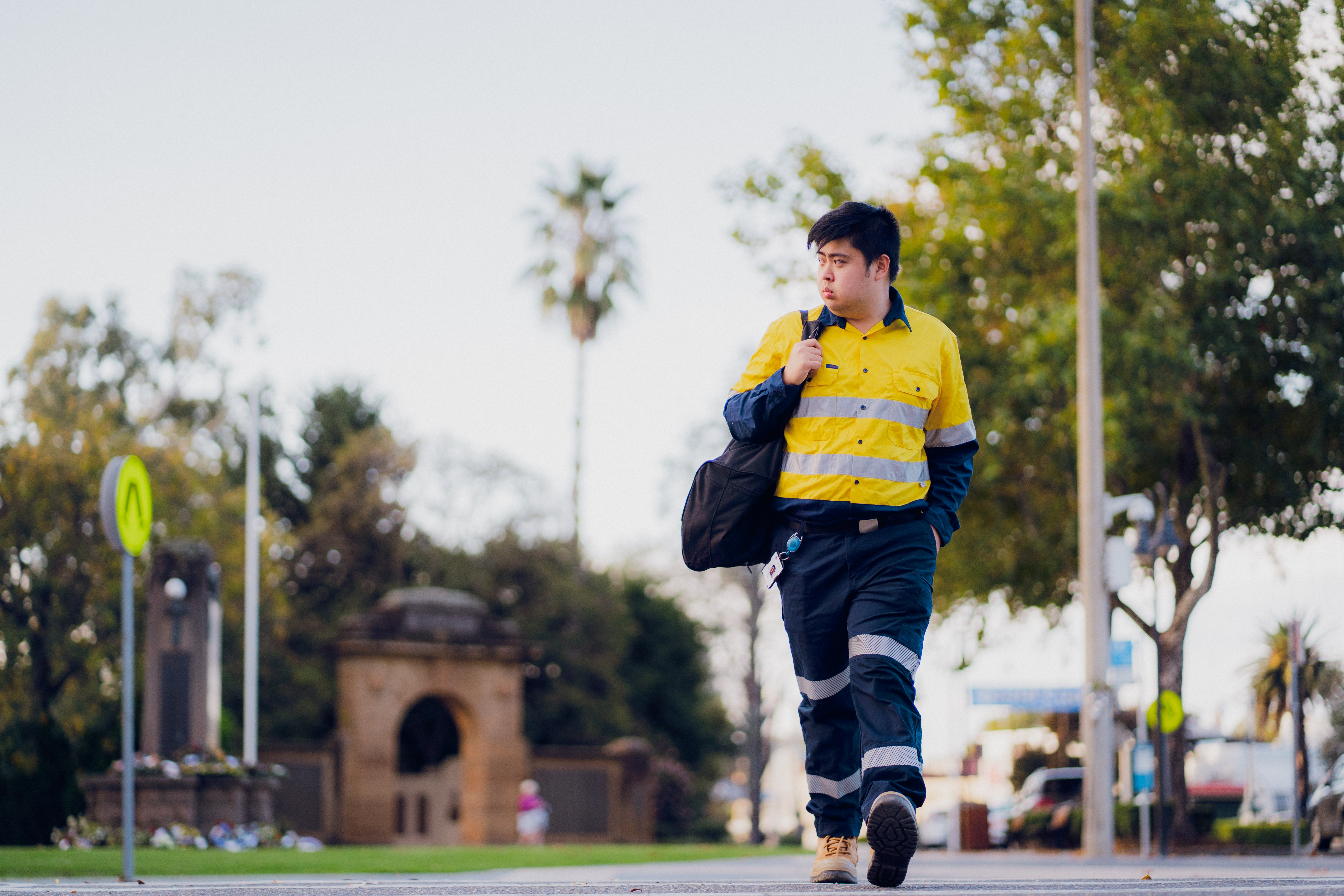 To be eligible for the 2023 NSW Government Graduate Program, you must:
at the time of submitting your application, have the right to work full-time in Australia until at least 31 August 2024. (This may include Australian Citizenship or permanent residency, New Zealand citizenship with a current New Zealand passport, or holding a visa that allows you to work full-time in Australia)*
complete your undergraduate or postgraduate degree between 1 June 2020 and 31 December 2022.
be available to start work on Monday, 6 February 2023.
*Eligible degrees: Qualifying degrees as rated by the Australian Qualifications Framework are at level 7 and above.
*Completion dates: The eligible dates are based on your date of completion or degree completion date as confirmed by your university or in your university transcript, not your degree conferral date or graduation ceremony date.
In addition, to be eligible for the legal, digital, social work, or engineering streams you must also meet some stream-specific requirements as detailed in the sections below.
To be eligible for the legal stream you must:
hold a law degree
be willing to study a Graduate Diploma in Legal Practice (GLDP) during the program. If you have started studying a GLDP, you are ineligible for the legal stream.
agree to pay up to $4,000 of the GLDP fees, with FEE-HELP options available.
To be eligible for the digital stream, your degree must be an information technology or technical degree.
Disciplines we are looking for in the digital stream relate to applications development, computer design, computer engineering, computer science, cyber security, data analytics, data science, engineering science, information technology, programming, software engineering, systems analysis and design, user research, and web development.
To be eligible for the social work stream, you must:
hold a degree in social work, psychology or social science welfare
have a current driver's licence
hold a current Working with Children Check clearance
Please note, your qualifications and working rights will be verified prior to assessment centres.
To be eligible for the engineering stream, you must hold an engineering degree.
Disciplines we are looking for relate to biomedical engineering, civil engineering, construction management, building construction, and project management.
Greater Sydney metropolitan, including Baulkham Hills, Blacktown, Kingswood and Liverpool, Parramatta and Sydney CBD
Hunter, including Newcastle, Gosford and Maitland
Central Tablelands, including Bathurst, Dubbo, Lithgow, Parkes and Orange
North Coast, including Coffs Harbour and Grafton
South Coast, including Nowra
South East including Queanbeyan
South West, including Wagga Wagga
You'll also work in different roles across NSW Government. Your first placement will be your 'home' agency, where you will return for your ongoing (permanent) role once you successfully complete the program.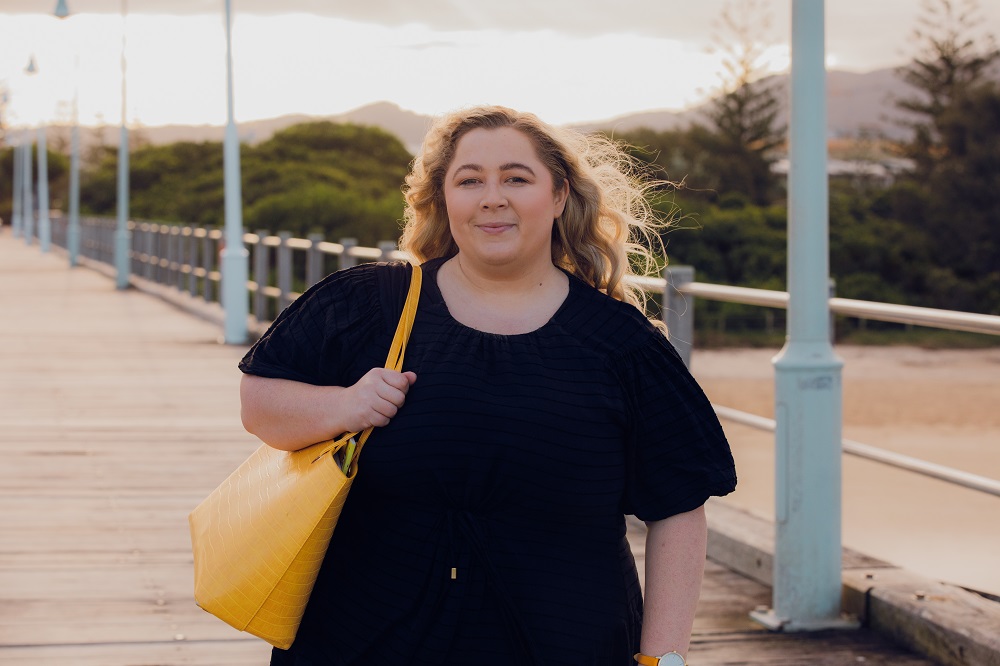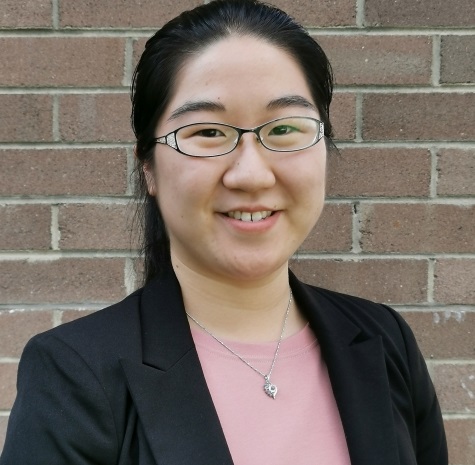 Meet Leona
Leona studied project management and was a graduate project officer at Health Infrastructure in St Leonards. We interviewed Leona when she commenced the graduate program.
What did you study and where?
I studied a Bachelor of Project Management majoring in Business Analytics at the University of Sydney.
What made you want to apply for the NSW Government Graduate program?
For me, it was the sheer variety of opportunities to explore what project management looks like in various government sector agencies. Project management is such a diverse skill, and you can apply it anywhere. It's also a great opportunity to be involved in projects that directly influence the community that I live in. 
What were three key things you learned in the Graduate Program?
It's OK to make mistakes. It's how you react to that mistake and how you learn from it and move on that makes a difference. 
Take in different perspectives. In a project team, people bring so many different perspectives to the table, whether they are engineers, architects, consultants, or other government departments. Having those varied perspectives helps to cover all your blind spots to make sure we have a good robust solution.
Change doesn't just happen instantly, it's a journey. If you want change or want to make change you must advocate for it and really appreciate the whole process. I've found that the journey is just as important as the result. 
Can you tell us about your placements so far?
I'm in my first rotation, at Health Infrastructure in St Leonards. They deliver sustainable infrastructure solutions and asset management programs for hospitals. Generally, these are hospital redevelopments/constructions, initiatives, and various support functions to streamline how projects are done. I'm currently working on the Shoalhaven Hospital Redevelopment project where the existing hospital is being expanded with a new seven-storey acute services building.
I'm involved in making strategic decisions in terms of where the project is going, what we are doing next, liaising with other departments, and obtaining required approvals. My role has also included risk management, procurement activities, preparing presentations, maintaining strategic alignment with high-level aims, and communicating frequently across our stakeholder network.
There are a lot of little steps involved in developing a hospital which I've never known about, but it's really exciting!
Did you see yourself in your current role when you applied?
Initially, I didn't really have an expectation of where I would get placed. I was hoping for a diverse range of agencies to see what projects are like. I have no background in health or heavy engineering or building a hospital, but I'm really surprised by how much I'm liking it.
What's your favourite part of your role?
I love working on diverse tasks with a variety of people and seeing how their expertise, knowledge, and cooperative discussions work together to build a product that the community is excited about.
It's really rewarding to be part of something so impactful this early in my career and knowing that all these efforts will create something that will leave a mark on the community in the future by literally changing the landscape. I remember going to Nowra for the first time and having the lightbulb moment when I realised the gravity and scale of what I was working on, since it had all been working virtually up until that point.
How do your studies relate to your role?
The methodology and mindset of project management is applied across everything I do. Because project management is so diverse, the theoretical principles and knowledge I studied at university serves as the baseline for how I approach my work.
The best practices I learnt in my project management degree inform the way my team approaches our day-to-day work. I also get to apply this mindset when I speak to stakeholders about progress or consider possible solutions to address issues.
How does diversity and inclusion factor into your work?
Cultural awareness and diversity come up a lot during my work. I have found this culturally inclusive lens a very worthwhile experience as a graduate, and it's shaped my perspectives on the work we do as the public sector.
The Shoalhaven region has a strong presence of First Nations people and we've had to consider how to create a hospital that is welcoming and inclusive without being tokenistic. Whether it's in the architecture of the building, the landscaping around the hospital or designated spaces in the facility; there are so many opportunities to incorporate meaningful pieces that reflect the rich cultures and diversity in the community.
What advice would you give a student with an interest in project management or engineering who wants to apply for the Graduate Program?
There are so many opportunities for young engineers to see the behind the scenes of projects in NSW Government. Project management is essentially how the government implements new ideas, creates change in communities, and rolls out initiatives. It's a chance to work with diverse communities and different departments, which is a huge selling point for someone who hasn't decided what sector or industry they want to go into, or if they're looking for a rich variety of different experiences.
It's an awesome networking opportunity to hear from other project managers or engineers that have worked across so many different projects as they always have very interesting stories or lessons learned to share.
What would you tell someone thinking about applying for the Graduate Program?
You will learn everywhere you go, and there's always new things happening. You bring a fresh new perspective onboard and may be part of uncovering some blind spots, so don't downplay what you have to offer.
---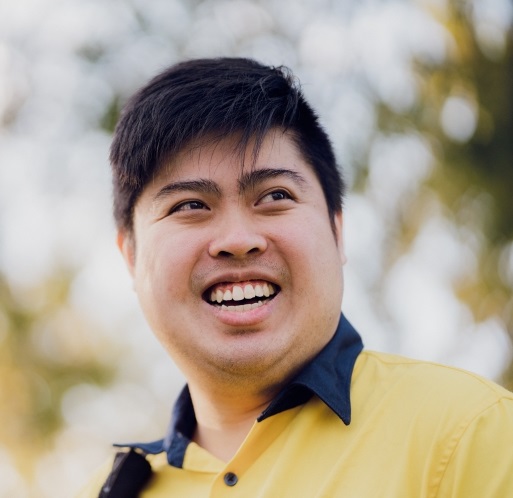 Meet Tony
Tony studied civil engineering and finance and was a graduate project officer at Transport for NSW, based in Wagga Wagga, in regional NSW. We interviewed Tony when he commenced the program.
What did you study and where?
I studied a Bachelor of Engineering (Honours) in Civil Engineering and a Bachelor of Commerce in Finance at the University of New South Wales
What made you want to apply for the NSW Government Graduate program?
I remember approaching graduation and thinking about where I wanted to go. I wanted my work to have a meaningful impact. The NSW Government Graduate program offers opportunities to work on projects that will directly impact the future of the state. 
What were three key things you learned in the Graduate Program?
Say yes. You only have six months in each placement, and sometimes there's opportunities that don't come up very often. Try to do as many things as you can, you might never be able to do them again or never get the opportunity to do them. So, make use of your time and say yes. 
Be proactive. As a graduate, I found that sometimes my position in a project is not as entry level as you might think. Your amount of responsibility could be quite high. Just speak up and you may find yourself working on very niche but interesting and unexpected projects.
Maintain relationships. Often, you will encounter the same people when working on different projects, so it's a good idea to maintain a good working relationship with everyone you work with. 
Can you tell us about your placements so far?
I'm currently in my first rotation, where I've been assigned to Transport for NSW in maintenance and delivery project services in the Wagga Wagga office. Essentially the team oversees the project development and delivery of roads and bridges, manages road maintenance council contracts with local government, and prepares financial reports. I'm currently working on four projects in the environmental assessment and design stages in the Southwest (Riverina) region. Two are bridge painting projects, one is a culvert replacement and the other is the construction of a raised median on a road.
I've been working with my team on project development and delivery. My placement manager and I are also planning to integrate my business degree to start helping with the contract management side for the road maintenance projects.
What is your role, and have you done any field work for it?
My role is to manage the development of the project itself. The corresponding role outside the graduate program would be a project engineer or a project manager role. I manage everything from concept to delivery readiness and will hand it over to our selected partners for delivery.
I've gone on-site for three projects, and I've done environmental and heritage assessments, and I do have an upcoming site visit to brief our design team. I initially expected that as a graduate, I would be taking more of a supportive position, but I'm glad that I get to be on the frontline of developing these projects.
What's your favourite part of your role?
I love the variety of the work. There are different phases in project development to manage, so even in one project, there's different types of work I get to do. But overall, I think what I enjoy the most is how each project is always different. Even for the two bridge painting projects I have, while the scope of works might be similar, one is actually a lot more deteriorated, so it needs additional work on top of that.
Outside of work I've really enjoyed meeting other graduates and the networking workshops and sessions the graduate team have put together for us. 
Why did you select to be in a regional location and what has that been like for you?
I wanted a change of pace. It's quite hectic in Sydney, and I thought I would waste a lot of time just from commuting. In regional areas you have a lot more time on your hands, you can try new things, fit more into your schedule, or dedicate more time to something you especially like. 
What advice would you give a student thinking about applying for the Graduate Program?
Understand what type of role you're looking for. Really align yourself and get familiar with the NSW Government capability framework and understand the public sector values. Understand what makes the public sector stand out from the private sector for you.  
If you're applying for the Engineering Stream, understand how the stream would be beneficial to your development as an engineer. Look into the opportunities for further professional development and see how you can make the Graduate Program line up with that. For example, Engineers Australia has a Chartered Professional Engineer credential. See what you can do to get a head start or to help facilitate it.   
Make time for what counts
We know that maintaining a positive work/life balance is an important part of staying engaged and productive at work. Whether you want to make more time for family and friends or to pursue further study, we want to help you make it happen. 
Many NSW Government departments and agencies have flexible work arrangements in place. Common flexible working options  include:
working from home or another location
flexible start and finish times
flex time and banked time in compensation for extra hours worked
The NSW Government's commitment to making all roles flexible on an 'if not, why not' basis, is a key enabler of diversity and inclusion in our workforce. We understand that organisations who value flexible working have productive and fulfilling workplaces, which attract and retain employees.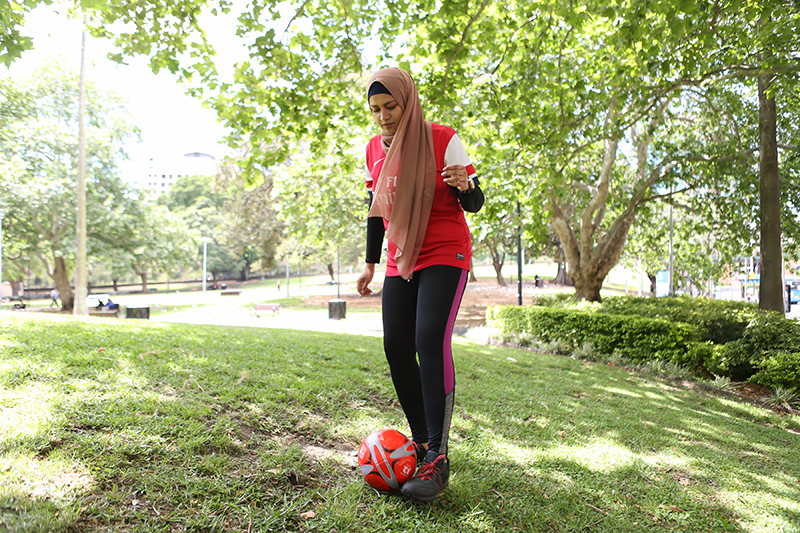 I enjoy work-life balance. Training to be a soccer superstar won't come easy, so I like to relax after work with practice. I feel so fortunate that my career allows me to dedicate some of my spare time to participating in activities that I love, including spending time with family and friends.
– Rabab Hannan, 2017 Graduate
Diversity

An inclusive place to work
The NSW Government is a proud employer of a diverse range of people. We are committed to reflecting the diverse community we serve and creating an inclusive workplace for all people, where everyone feels valued.
The strength of our workforce lies in its diversity and embracing difference, with the key to our success leveraging the contributions of employees with different backgrounds and perspectives. Whether you are delivering services or designing policies, there is a place for everyone, inclusive of gender, race, age, sexual orientation, religious beliefs, and personal commitments.
In NSW Government we have a Premier's Priority to  improve diversity and inclusion  by 2025, by increasing the number of senior leadership roles held by women, doubling the number of Aboriginal and Torres Strait Islander people in senior leadership roles and increasing the representation of people with disability.
Everyone has a role to play in building our diverse and inclusive workforce – continued progress depends on all of us.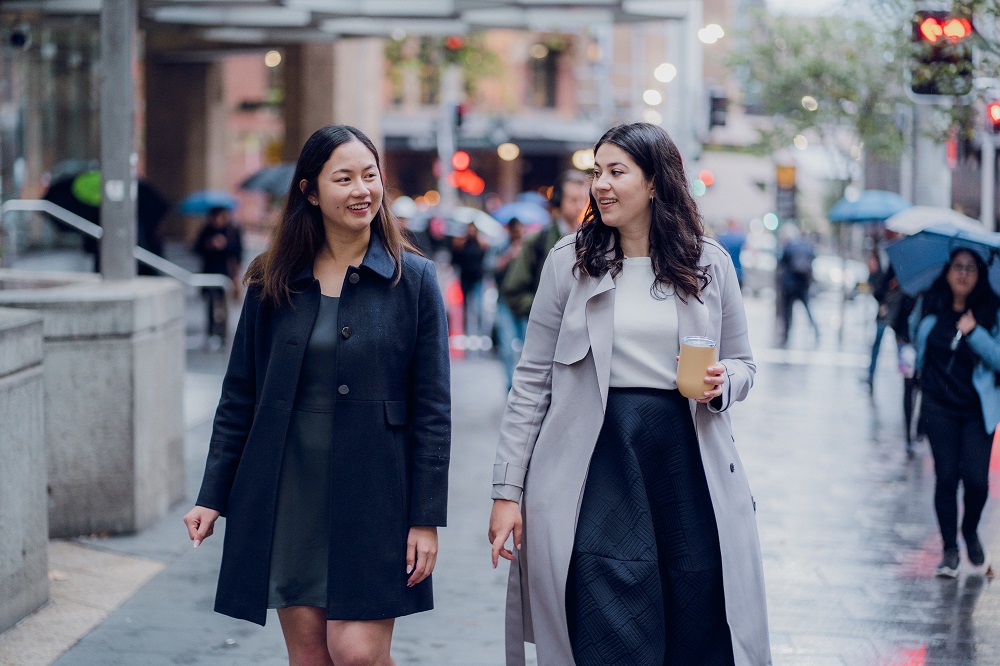 Gender Equality

We want everyone in our workforce to have an equal opportunity to make a meaningful contribution to the community. We are working to break down barriers that prevent women from progressing their careers into senior leadership. Our focus is aligned with the Premier's Priority to increase the proportion of women in senior leadership roles in the NSW government sector from 33% to 50% by 2025.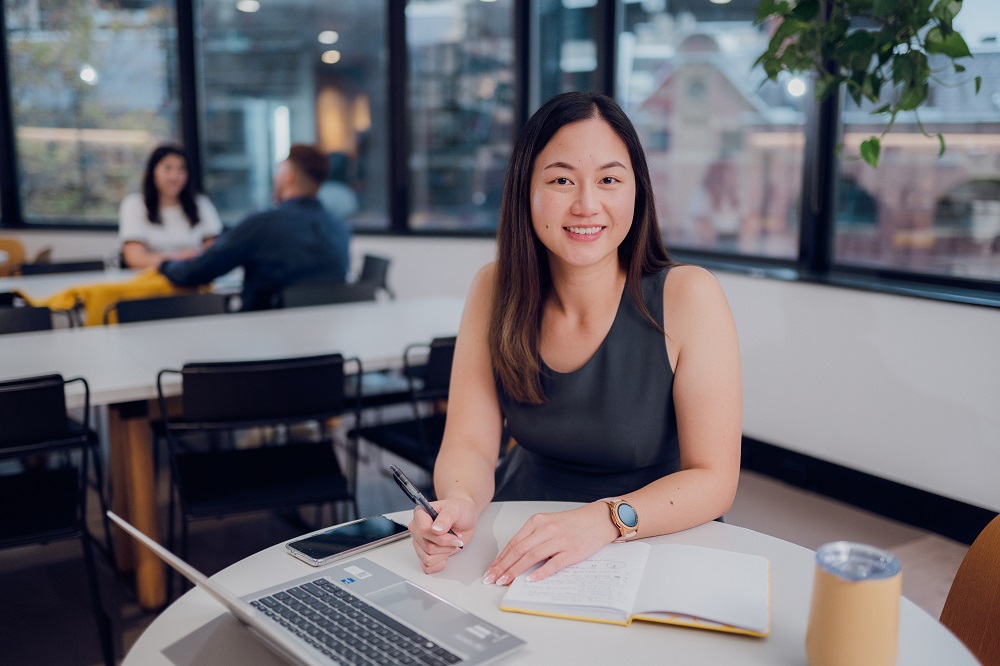 People with Disability

We're committed to providing more opportunities and welcoming more students with a disability.
People with disability are under-represented in the NSW public sector workforce and have the potential to add valuable skills and perspectives to our sector. There is a job out there for everyone, and people with a disability can often have the ideal skill set to excel in a role.
If you have a disability you can request a reasonable adjustment in each step of the recruitment process.
Requesting an adjustment during the recruitment process
The Australian Network on Disability has nationally recognised and accredited our Graduate Program's recruitment practices.
Students with a disability applying to the Graduate Program can request a reasonable adjustment at any stage of the recruitment process. Recruitment practices can be adjusted to provide all applicants a fair opportunity. Each request will be considered on a case by case basis. Some examples of adjustment requests include:
providing students with vision impairment a phone assessment instead of an online assessment
completing ability tests using paper and pen/pencil instead of online
longer break times between activities
additional time to complete certain activities
providing students with mental illness additional reading time during online and written assessments.
When applying for the program, tell us your preferred method of communication so that we can get in touch with you - - throughout the recruitment process. Please contact Jaja Lu on 02 8918 0865 or email [email protected].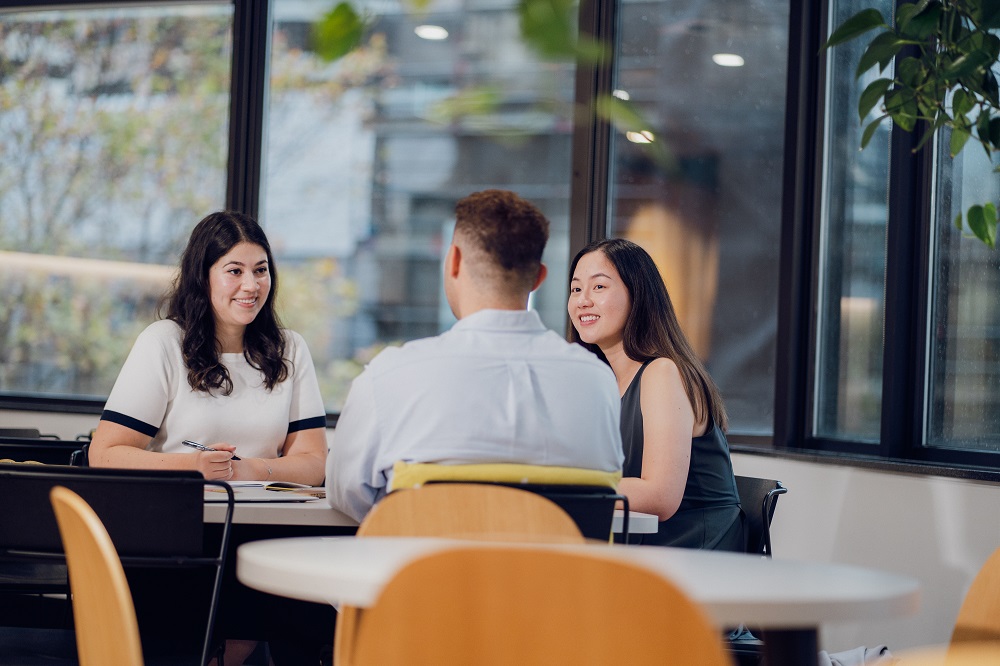 LGBTIQA+ Inclusion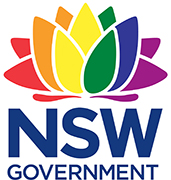 We're committed to making sure our workplaces are safe, inclusive, and welcoming for everyone. If you identify as lesbian, gay, bisexual, transgender, intersex, queer/questioning, and asexual (LGBTIQA+), we want you to feel supported to bring your whole and true self to work in the NSW Government Graduate Program and throughout your government career.
As a NSW Government graduate, you are welcome to join our Graduate Pride Network, whether you identify as part of the LGBTIQA+ community or as an ally. This is an inter-agency professional network where LGBTIQA+ graduates and their allies can come together to find support and connect with their peers. The Graduate Pride Network hosts events and can help with sourcing mentors for graduates.
The Graduate Pride Network is affiliated with Pride in NSW, the NSW public sector network for LGBTIQA+ employees and their allies. As a Pride in NSW member, you will have opportunities to socialise and meet other members, collaborate on LGBTIQA+ work, learn about all parts of the community and hear from leaders and experts on issues that impact LGBTIQA+ staff.
As a graduate and throughout your government career, you can reach out to the Pride in NSW team anytime you'd like a little extra support, or any LGBTIQA+ resources. They're available to ensure you are never on your own – there are rainbows all around you..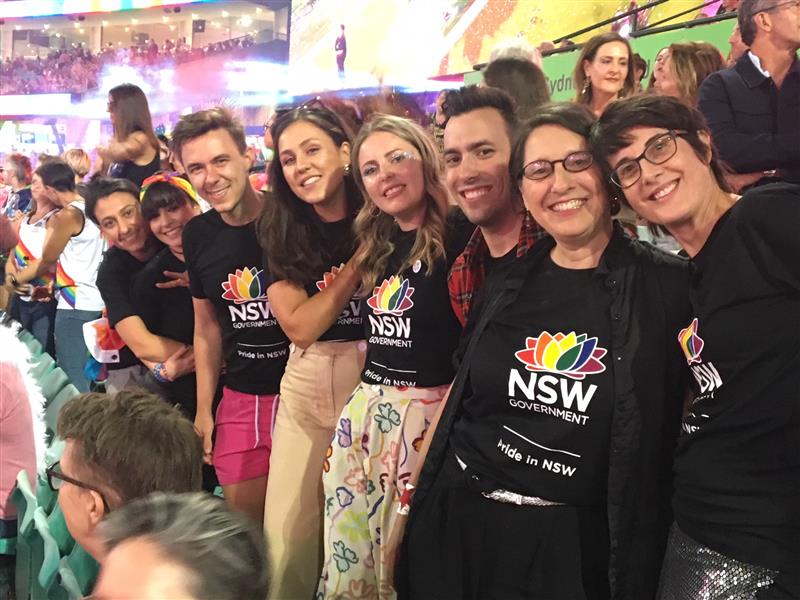 Aboriginal and Torres Strait Islander Peoples

We're committed to growing career paths for Aboriginal students to join the NSW public sector.
The NSW Government Graduate Program has partnered with Indigeco, an Aboriginal employment services provider, to support Aboriginal students throughout the recruitment process.
If you identify as Aboriginal in your application, Indigeco will contact you throughout the recruitment process to discuss the support options available to you.
Aboriginal candidates can also contact Indigeco at any time. Call Indigeco on 0408 852 268 or contact Will Middleton via email at [email protected]