Peoplebank Australia Ltd Graduate Programs & Internships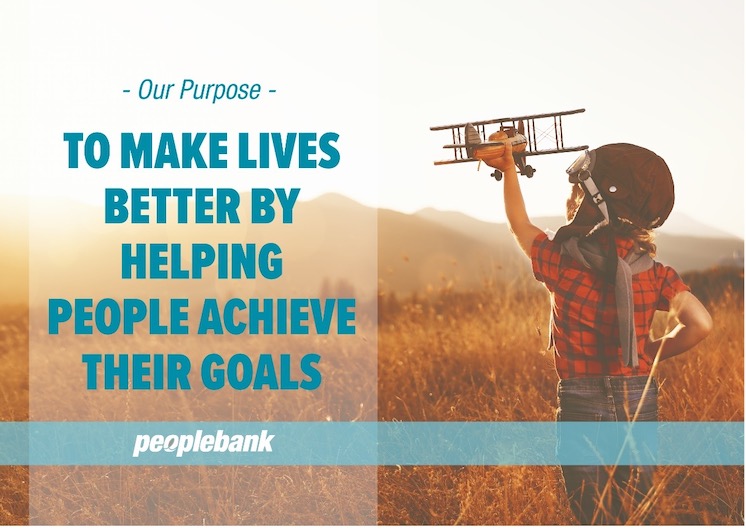 Do you aspire to make a difference in people's lives?
When you join Peoplebank, you join an organization whose key purpose is to make lives better by helping people achieve their goals. You'll join a vibrant, fun workplace where the culture is cultivated from the…
View more Peoplebank Australia Ltd has no active opportunities at the moment.
See who's currently hiring with our Job Search!
Search for jobs
Peoplebank is a part of the Chandler Macleod Group, Australasia's leading provider of integrated human resource services, products and technologies. Chandler Macleod Group are owned by RGF Staffing, a global leader in HR Solutions and Technology and owner of other impressive companies such as Indeed and Glassdoor. Safe to say we are leading the way for HR and Recruitment in the area of digital and technology.
When you join Peoplebank, you join a global company with unlimited opportunities for growth and movement. Our opportunities within the group are promoted internally and we support our own staff to build capability in any area they show skill and interest in.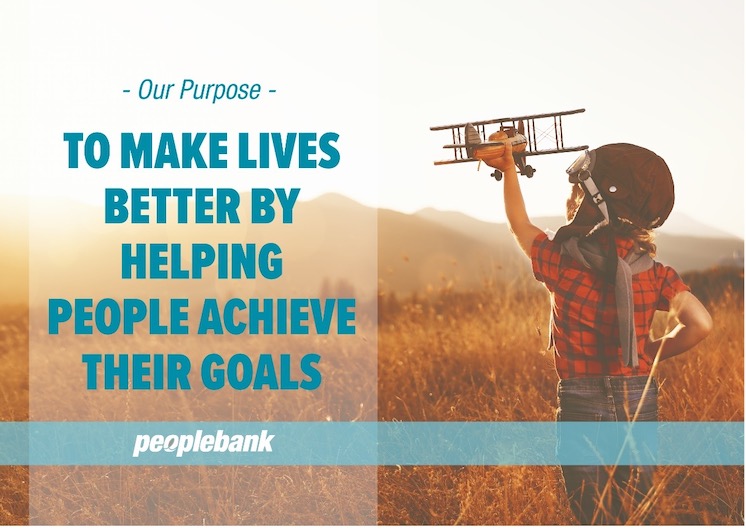 Do you aspire to make a difference in people's lives?
When you join Peoplebank, you join an organization whose key purpose is to make lives better by helping people achieve their goals. You'll join a vibrant, fun workplace where the culture is cultivated from the top down, and leaders truly believe that our people are the heart of everything we do.
Staff in our organization list culture as the #1 best thing about working for the company. Support, sharing and collaboration and high on our list of priorities and you will join a team ready to help you build your career in the industry.
WHAT WE DO
When you join Peoplebank, you'll join Australia's largest IT and Technology recruitment company.
Because we are specialists, not generalists, our recruiters are constantly developing their own skills and knowledge within the IT industry to ensure a candidate is placed in the optimal role.
Our dedicated staff and their ongoing commitment to developing new and innovative ways to recruit talent, have established our proven record of being the leading supplier across our highly competitive key accounts.
We aspire to be the best communicators, the best innovators, the best strategists and of course, the best recruiters in IT & digital industries in Asia Pacific.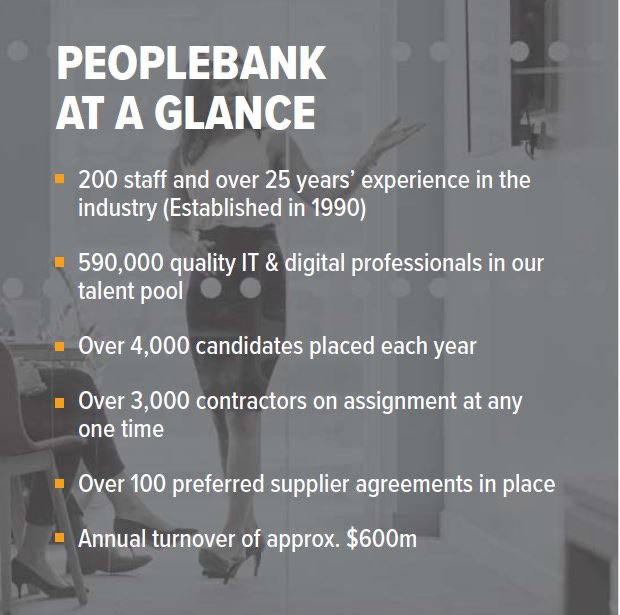 HOW WE WORK
Passion, innovation, excellence, integrity, accountability and teamwork are hallmarks of what it means to work at Peoplebank and constantly drive us to be the BEST. New people, new ideas, new ways of doing things keep Peoplebank at the cutting edge of recruitment BEST practice.
When you join Peoplebank as a Graduate, you will be supported and nurtured to reach your full potential. Our team will take you on as one of their own and share the skills and experiences you need to succeed.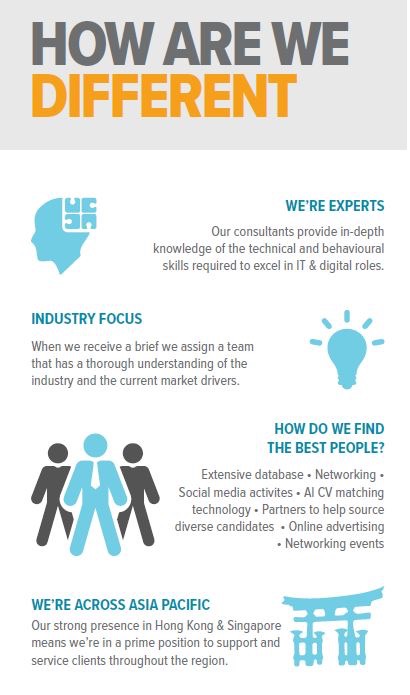 There are many reasons to join us, but here's a few top ones:
We put our people first
We provide meaning in the work we do by making lives better and helping people achieve their goals
We are Australia's largest IT and Technology recruitment firm
We belong to Australasia's leading recruitment organization
We support YOU to reach your potential
We provide internal opportunities for growth
We provide access to employee benefits schemes, employee assistance programs (EAP) and more!
We are a fun, people-centric and engaging place to work
We strive to become a 100% digital workplace
We have a high level of flexibility and work-life integration in our business
Our leaders put our people first and 'walk the walk and talk the talk'
You'll join with a great starting salary and bonus commission structure
We're not boasting, but we've also won a bunch of awards such as:
Aon Hewitt Best Employers awards in 2012, 2013, 2014 and 2015
WGEA Gender Equality Employer of Choice 7 years consecutively and the only recruitment company to make the grade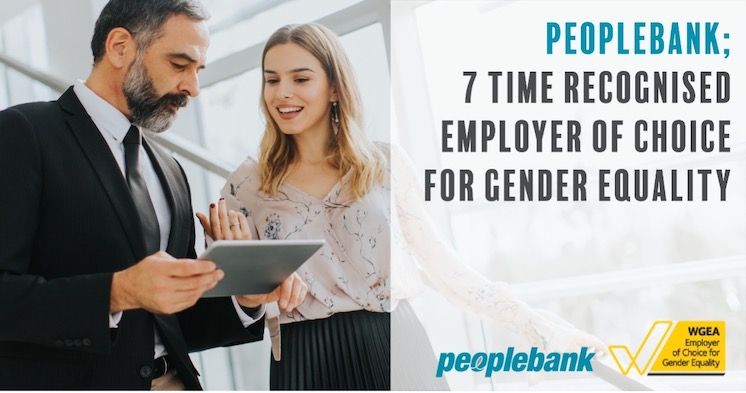 We'd love to see you apply for our Graduate Program. We look forward to supporting you to reach your full potential.
Hi there, if you've just skipped to this section, then hello, we can't blame you – but we do recommend heading back up to look at what an amazing company Peoplebank is to work for. But we get it, what you really want to know is what is involved in our Graduate Programs!
What we are looking for
You're self-driven, love achieving outcomes and thrive on a challenge.
You love customer service, talking to customers and finding solutions to their problems
You'll like to work in a buzzing environment where team members lean on each other and support the team to excel – rather than just looking for an individual win.
You'll love collaboration
You're not afraid to step out of your comfort zone (don't worry, we'll be there to support you all the way)
You want to work for a company striving to be the best in their field
Key Skills
You have strong customer service skills (hint – let us know when you've worked in a customer service oriented role before)
You'll have excellent communication skills – you'll need to communicate with your team, and clients and candidates
You'll be a team player, pitching in wherever you are needed
You'll be able to manage your day to day tasks once you're up to speed
You have a great attitude, initiative and willingness to share success with your peers in a fun and engaging environment
What's in it for you?
An opportunity to work in a very successful team with large programs of work underway
A great base salary structure with commission for placements
You will join a specialised team servicing major clients
A proven training program to bring you up to speed very quickly on all aspects of recruitment
Great career path opportunities in a Global company
A flexible working environment that recognises effort and outcomes while providing development opportunities through training and mentoring programs.
Great employee benefits programs and employee support programs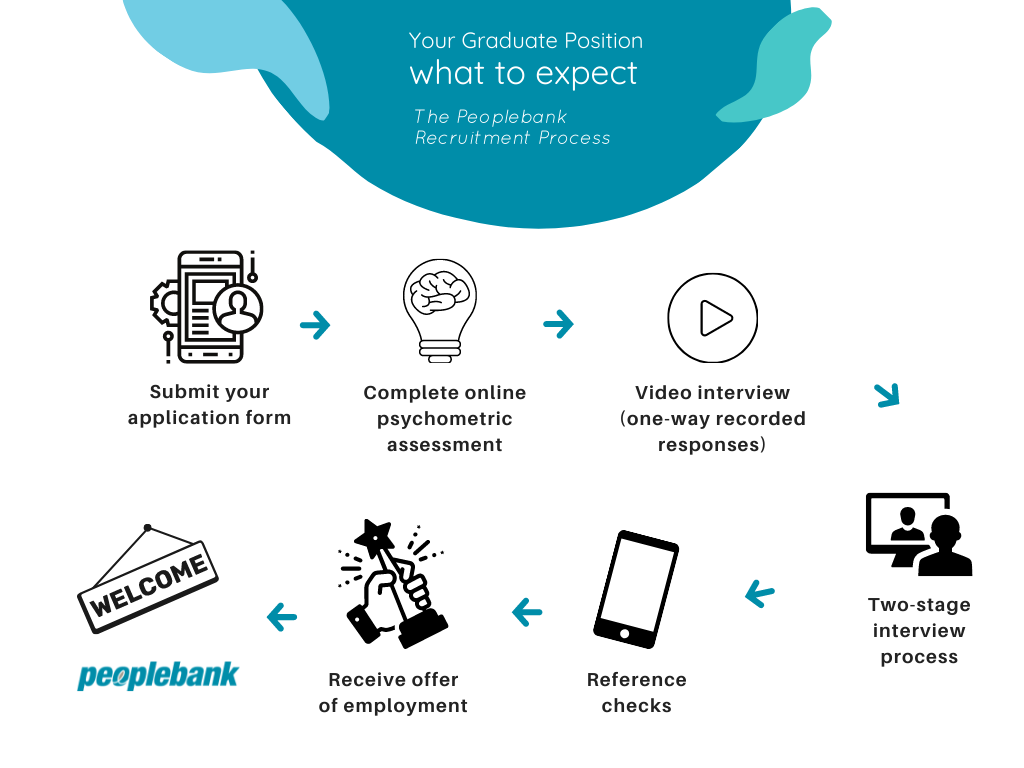 To help you prepare, here's a run down of our recruitment process:
Submit your application form
Complete online psychometric assessment focusing on your cognitive ability and personality preferences and how these align to the position
Record a video interview responding to questions
Two-stage interview person (in person or via Microsoft teams) Interviews would include the opportunity to meet representatives from the PeopleBank Management team as well as some of the Sourcing Specialists and Relationships Managers that you would be learning from and working with.
We complete reference checks
You receive your offer of employment

A day in the life of a top recruiter
Meet Sumi, she works in the Melbourne team as a high performing recruitment consultant. We sat down with her to learn about what a day in her life looks like.
Did you always want to be a recruiter?
Sumi: No! I came from a hospitality background, but I always loved customer service and thought I would give this a go. I never considered recruitment as a career, but once I got here I saw a lot of opportunities for growth and learning which I had not considered before.
What's the first thing you do when you get to the office?
Sumi: Coffee first! Always. Cannot function.
I generally start around 8.30am, already well caffeinated. I say hello to colleagues and get settled in. Ideally I have already made my list of things to do from the night before, but often I've been busy so first I'll log on and check emails and compile my list of what needs to be delivered on that day.
What do you enjoy most about the job?
Working as a match maker! I'm trying to match the perfect client and job to the perfect candidate. When I match them up it makes me feel so happy, like I'm fulfilling their dream. In a lot of jobs you don't know how well you do, but in this job you get a commission when you make the placement so it's like an instant reward for getting a job well done. But mostly it makes my heart sing when I get to call a candidate and hand them their dream job.
What is something people would not know about being a recruiter?
That human interaction is so important. Either checking in with colleagues or giving a client a call to see what is on their books. We work closely with all kinds of people to solve problems through human interaction.
What is a great thing about working for Peoplebank?
Peoplebank has a very flexible policy so timing is not as important as output, neither is where you do your work from, so we take breaks when we need to. We work hard, we play hard. The team members are always there to help each other and collaboration is so important. When I started, the team welcomed me with open arms and a lot of support.
And finally, what is your best tip for a new starter?
Take all the support you can get, and don't worry if you don't make a placement straight away. The first months are all about learning how to do a great job, you will get there!
Thanks Sumi!
Key benefits at Peoplebank include:
A flexible workplace
Employee benefits programs (including discounts, salary sacrificing options, novated leasing options)
EAP (employee assistance program) counseling for yourself and direct family members when needed
Options to work from home when needed
Commission on placements above salary
Graduate training program
Peoplebank have partnered with Life Without Barriers (LWB), a leading social purpose organisation working in more than 300 communities across Australia to provide diversity candidates initially as part of the Recruitment Services Panel to the ATO initially and now for a growing number of our other clients.
LWB services currently support just over 11,500 clients in the areas of disability services, out-of-home-care, aged care, mental health, and support for refugee and asylum seekers, homelessness, and to youth involved with the justice system. As one of the largest providers of social services in Australia, LWB has a reputation for supporting clients with complex needs and delivering in challenging and new environments. This includes work with individuals, carers and community to ensure the best care and support are developed.
Across Australia, LWB runs extensive services with large networks for people with a disability. LWB are able to leverage their own client sets who are seeking employment opportunities as well as using their strong brand to reach out more broadly in the community. The nature of disability service delivery requires a high level of collaboration and communication with a well-established network of providers in a person with a disability's life including employment providers, training organisations, housing providers, health and other service providers. This includes working in partnership with the community, elders, government and private sector to improve the lives of the people they support.
LWB can use its own network (and clients) and cross-agency connections to develop, test and implement different sourcing strategies for employment candidates – much in the same way LWB staff create and source a holistic response to clients' needs now. LWB's databases allow targeting of different skills based on ability to work, support needs, etc.
In 2017, LWB developed a number of new services designed for the NDIS landscape which specifically target improving economic participation for its clients. These new services, called "Breakthrough" are currently being tested in the Illawarra region, Adelaide and Queensland.
We have also helped other clients, including the ATO, in achieving their neurodiversity targets. In the last twelve months we have placed over 50 autistic candidates into their security and testing programs. We partner with the Dandelion program and Life without Barriers to place as many disabled candidates into suitable IT positions as we can.
Peoplebank have been recognized by WGEA as an Employer of Choice for Gender Equality in 2019 and for 7 consecutive years prior. We were one of only 140 participants to receive the title and the only recruitment firm.
Why?
At Peoplebank, we are able to provide our employees an inclusive environment with a comprehensive flexibility policy, equal pay, and a commitment to reducing and eliminating unconscious bias in the Peoplebank hiring process.
Peter Acheson, CEO of Chandler Macleod Group & Peoplebank comments, "We found our gender-diverse business units are more highly engaged, deliver improved financial performance and exhibit strong team cultures."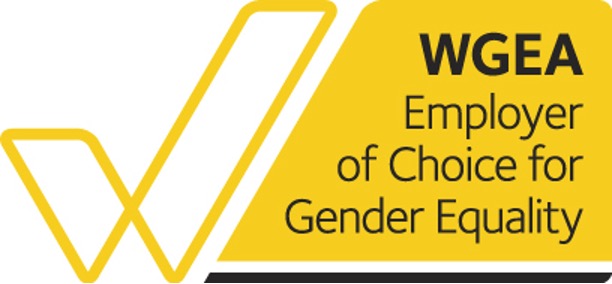 Aboriginal & Torres Strait Islanders
When Peoplebank merged with Chandler Macleod under Chandler Macleod Group, they gained a great ability to improve Aboriginal and Torres Strait Islander diversity in organisations. If you identify as Aboriginal or Torres Strait Islander or have a keen interest in improving the outcomes of this group we strongly urge you to apply.
Chandler Macleod Group are the only national recruitment provider with a Reconciliation Action Plan that covers white and blue collar recruitment and are uniquely committed within the sector to providing employment opportunities for Indigenous Australians. Our Indigenous Strategy Consultant Kyra Bonney is a pioneer in the field of Indigenous Recruitment outcomes and supports the wider group in strategy and client relations.
Hear Kyra talking to Curtain University about the value of Recruitment in the outcomes of Aboriginal and Torres Strait Islanders -