Perpetual Graduate Programs & Internships
Perpetual
Perpetual is one of Australia's leading ASX-listed, diversified financial institutions and blue-chip brands. What we do goes beyond managing money and why we do it is to create a better future. Working here, you'll not only be part of a growing global team, you will have the opportunity to collaborate with high-calibre people whilst delivering exceptional outcomes for our clients.
Across our four business divisions - Perpetual Asset Management Aust…
View more Perpetual has no active opportunities at the moment.
See who's currently hiring with our Job Search!
Search for jobs
Perpetual
Perpetual is one of Australia's leading ASX-listed, diversified financial institutions and blue-chip brands. What we do goes beyond managing money and why we do it is to create a better future. Working here, you'll not only be part of a growing global team, you will have the opportunity to collaborate with high-calibre people whilst delivering exceptional outcomes for our clients.
Across our four business divisions - Perpetual Asset Management Australia, Perpetual Asset Management International, Perpetual Private and Perpetual Corporate Trust - we aim to protect and grow our clients' wealth, knowing that by doing so we can make a difference in their lives.
Our vision is to be the most trusted in financial services and we're here to deliver enduring prosperity for our clients, our people and for the communities in which we work. We've worked hard over 130+ years to build our reputation as a trusted brand.
Our purpose is Enduring Prosperity; For our people, our clients, and the communities in which we live and work. By living our purpose, we aim to achieve our vision to be the most trusted in financial services. Perpetual's strong heritage is built on trust, integrity, stability, and unwavering focus on doing the right thing.
Fordham
Fordham is a specialist part of Perpetual Private, focusing on private businesses, established wealthy, NFP's and large corporate trusts. Fordham is one of the fastest-growing chartered accounting firms in Australia, helping our clients with specialist accounting advice which has earnt us the title of a trusted advisor.
As Fordham is a specialist part of Perpetual, you will also have access to a widely recognised and well-respected financial services organization to ensure we take the best of Perpetual and Fordham to our clients.
Why work at Perpetual?
The employee experience at Perpetual is unique, and we often say that we are 'big enough, small enough'. Our headcount makes us a small to medium sized firm, but we create a big impact with the work we do. Working at Perpetual you'll not only be part of a growing global organisation, but you'll have day-to-day access to key decision makers and senior leaders of the business.
Our graduate program is designed to create the leaders of the future.  Because your success is essential to our growth, we are committed to help you develop your skills and plan your career.
Perpetual is a place where you can grow, thrive and make a difference in people's lives. We're passionate about workplace flexibility, sustainability and diversity and inclusion – and these are just some of the reasons why our people do what they do at Perpetual.
About our Graduate Program – Perpetual / Fordham
Our workplace philosophy at Perpetual and Fordham is about investing in people, collaborating with peers, putting clients first, and offering an environment where diversity of thought is encouraged.
Working at Perpetual and Fordham, you'll partner with great people and do work that matters because everything we do is underpinned by our core values: excellence, integrity and partnership.
The Perpetual/ Fordham Graduate Program is an essential component in building our pipeline of talent and will support you to grow your skills to deliver exceptional outcomes in an environment of high performance and integrity. You will be provided with career development and the support you need every step of the way.
Perpetual Program (12 months)
As a Perpetual Graduate, you will complete two rotations in real roles doing meaningful work across all core business units: Perpetual Investments, Perpetual Private, Perpetual Corporate Trust, Risk and Legal and Corporate Services. Over the twelve months, you'll complete two rotations of six months' duration across different teams. We'll discuss your preferences with you during the recruitment process.
Fordham Program (12 months)
As a Fordham Graduate Accountant, you will be exposed to a variety of work and involved in our client's business journey from start to finish. You will experience our business services environment and help to achieve meaningful results for our clients. Fordham will also support you through the Chartered Accountants Program with training, workshops, and study leave, plus we reward you on completion of the program with a $5,000 salary increase.
Dedicated Development Program
In the Perpetual and Fordham Graduate Program, your development is important to us.
Your journey with Perpetual/Fordham begins through your recruitment process where we build a strong insight of your respective strengths and potential areas for development. We subsequently use this information to build a blended learning approach that includes customised face-to-face workshops, online learning, and access to leaders. Your development program is designed to set you up for future success and high performance in our organisation.
In designing your learning journey, we take consideration of the skills you need to perform at the appropriate stage in your graduate program. For example, on joining Perpetual/Fordham our focus will be helping you transition into the workplace. As you progress through the program, we may cover areas including understanding your-self and performing in diverse teams, influencing others, building resilience and developing leadership capability. This compliments any formal technical training that you may complete as part of your specific role.
Your tailored learning journey will allow you to network and build strong relationships, not only with your own graduate cohort but with key stakeholders in our business. As a Graduate, you will have exposure to different businesses and clients where you will gain a depth of experience in our organisation, access to leaders in our business, and a structured support community of buddies and mentors.
Fordham's Vacationer Program
The Fordham Vacationer Program is an essential component in gaining valuable working experience while finishing your studies. Great careers can be defined by where they started and we at Fordham believe we offer an exciting opportunity to be part of a growing business.
Our four-week Vacationer Program will provide you with the opportunity to gain valuable work experience in the accounting field.
From day one, you will experience the drive and dedication for excellence we provide to our clients and be supported by committed professionals who will help guide and mentor you. You won't be just filing during the Vacationer Program! You will be involved in real-life assignments such as meeting clients, interacting with Fordham Partners and be involved in technical and professional skills training.
This is an opportunity to experience what life is like at Fordham with the potential to kick start your accounting career with us.
To be eligible for our vacationer program, you'll need to:
Be in the penultimate year of your degree
Australian or New Zealand citizenship or Australian permanent residency (at the time of application).
Be available to commence the four-week program in late November 2022.
Have undertaken studies aligned to becoming a CA in the future.
Online Application Form
The first stage of the recruitment process will involve completing an online application form.
Hints & Tips: We encourage you to complete this form in one setting and have all of your relevant supporting documentation readily available (i.e. resume, academic transcript, proof of citizenship etc.)
Applications close Monday 4th July.
Online Psychometric Testing
Successful candidates will be invited to complete an online psychometric assessment. These assessments are designed to continuously challenge and stretch you, and although each question is not time limited, your response time is recorded and will contribute to your result.
Hints & Tips: We recommend that you complete this assessment in a quiet environment where you will not be disturbed.
Online assessments will occur week commencing 4th July.
Video Interview
The next stage involves completing a video interview. This will involve answering 3-4 questions designed to help us get to know you better. We encourage you to be yourself and answer truthfully.
Hints & Tips: A helpful tip is to ensure that you are in a quiet environment with a simple background and have no bright lights in the background. We also encourage you to be well-presented during the interview.
Video interview will occur week commencing 11th July.
Assessment Centre and Final Interview
Successful candidates will then be invited to attend an Assessment Centre which will include a few activities as well as a interview. We will confirm the specific date and time closer to the date via email.
Hints & Tips: The Assessment Centre is designed to assess your ability to interact and work within a team, so we encourage you to show us your personality and engage with your group members.
Assessment Centres will occur in early August. 
To be eligible for our graduate program, you'll need to have: 
Completed your undergraduate or postgraduate degree in the past three years (i.e. 2020, 2021, 2022 or be due to complete it by the end of January 2023.
Australian or New Zealand citizenship or Australian permenent residency (at the time of application). 
Be eligible to undertake your CA if applying to the Fordham Accounting Business 

Jessamy Burton
People and Culture Graduate at Perpetual / Fordham
I feel grateful that I have been able to take my time to discover my interests and passions and to be working in a field that I really enjoy. Taking time out from study to travel and work really helped to shape my career pathway.
What's your job about?
I am currently working within Perpetual's People and Culture Team who are responsible for developing and executing the company's HR strategy. I am lucky to be gaining exposure to the many facets of HR, which includes recruitment, performance and rewards, organisational development, HR systems, and HR business partnering support.
As a graduate, I am in the process of completing four rotations through different People and Culture teams. At the moment I am working in the Talent Acquisition team, who take care of all things recruitment. Often you'll find me talking to candidates who have applied for roles at Perpetual and booking in their interviews, as well as getting involved with projects to try to optimise our recruitment strategy and processes. I have also been looking at the data and analytics we receive through various systems and have been compiling them into a dashboard. It's a great mix of connecting with people and my team and getting stuck into a spreadsheet!
What's your background?
I grew up in Perth and didn't really know what I wanted to do when I finished High School, so I enrolled in an Arts degree at the University of Western Australia. I was fortunate enough to fall into psychology through completing a few elective units and discovered a passion for the science of people and human behaviour. After finishing my undergraduate degree I was ready for a break from studying and spent time travelling through Europe and Asia before I wound up working in the corporate sector. I decided to combine my interests in business and psychology and went back to uni to complete an Honours in Psychology before moving to Brisbane to complete a Masters in Organisational Psychology at the University of Queensland. I was ready for another adventure in a new city, so I applied for Perpetual's graduate program and moved to Sydney at the start of 2021. Looking back I feel grateful that I have been able to take my time to discover my interests and passions and to be working in a field that I really enjoy. Taking time out from study to travel and work really helped to shape my career pathway, and I hope to live and work abroad one day (when travel restrictions allow it)!
Could someone with a different background do your job?
Absolutely. The people within the People and Culture team come from a range of backgrounds, including various business and commerce degrees, psychology and HR-related disciplines. If you are interested in people and asking questions around how organisations can best support, motivate and get the most out of their employees, this could be the area for you! The People and Culture Team value diversity of thought and recognise that having a range of people with different backgrounds can create richer conversations and enhanced outcomes.
What's the coolest thing about your job?
I was really interested in getting involved with a specific project and, after expressing interest, was able to support the project by conducting interviews with various people within the business, which was also a great way of understanding different roles and business units at Perpetual. Working on this project showed me that Perpetual is genuinely committed to supporting me in finding the areas and projects where my skills and interests fit best!
What are the limitations of your job?
Although being able to rotate through different teams gives me broad exposure to HR, the limitation is that you don't have a lot of time to really get stuck into longer projects and progress them over six months or a year.
3 pieces of advice for yourself when you were a student...
Take your time to work out what your passions and interests are. I always felt like I was in a rush to figure out what I wanted to do, but taking a little longer to travel, work and seize unexpected opportunities all helped me to get to a role and career pathway that I am really excited about.
Do things that excite and intrigue you, not because they look good on your CV. The things you do outside of study and work speak to your personality, interests and skills and may be more relevant to a job than you think. I spoke about my experiences surf boat rowing in my interview!
Give yourself options. It can be easy to set your heart on one pathway, working for a specific company or getting a particular job. Keep an open mind to the opportunities around you and take a few risks, whether it be applying for roles that don't perfectly align to your area of study or considering alternative areas of study or work.
---

Jai Sartori
Graduate - Perpetual Private
The knowledge and financial skills I'm learning at work are directly translatable to my life outside work, which I consider to be a great bonus!
What's your job about?
At Perpetual Private we offer wealth management services to a wide range of clients such as not-for-profit organisations, small businesses, high net worth individuals, self-managed superannuation funds, family trusts, etc. Our key areas of responsibility include protecting and growing our clients' wealth, building an investment strategy around our clients' investment preferences and risk tolerance, ensuring compliance with relevant regulatory entities and meeting with clients and working with them to ensure all financial needs are accommodated. My current role as a graduate at Perpetual Private has me doing two rotations of six months in different business units throughout the division. My current role is in the paraplanning team where we assist the financial advisors in producing reports for clients as well as rebalancing client investment portfolios and producing modelling & projections for client assets when required. More specifically, a typical day for me involves communicating with our financial advice team regarding their client's individual circumstances and then, working with the latest research from Perpetual Private's Investment Research Team, adjust client portfolios and produce the relevant client facing documents.
What's your background?
I grew up in the South Eastern suburbs of Melbourne, in the Dandenong ranges.
I went to high school at St. Josephs College in Ferntree Gully where I graduated in 2015. I then enrolled at Monash University with a double degree in Engineering and Commerce. During my time at high school and uni, I was working part time at Woolworths which really helped to develop my soft skills in communicating with customers. After my first year at uni, I realised that I was much more passionate about commerce and so I decided to enrol in a second major in my commerce degree and discontinue engineering. I graduated from university at the end of 2019, then in early 2020, I travelled to the UK where I stayed with my partner's family throughout the initial lockdowns. During this time, I was completing an online internship with a start-up impact investment fund that focused on ESG investing. Whilst abroad I began applying for graduate positions back in Australia as I planned to move back early in 2021. One of the graduate positions I applied for was with Perpetual and I was lucky enough that they got back to me and asked me to take place in the interview process. Being on the other side of the world I had to complete an online assessment centre in the middle of the night, which was certainly an interesting experience! After a few rounds of interviews, I was fortunate enough to receive a job offer which I gladly accepted. I flew home in January of 2021 and completed my 2 weeks hotel quarantine in Melbourne. After about 3 weeks in Melbourne, I flew up to Sydney to start my graduate role with Perpetual.
Could someone with a different background do your job?
Yes, whilst the basic knowledge that I learnt at uni has really helped with understanding certain concepts and technical skills in my position, I think someone with a different background could do my job. You learn a lot of specific skills that are relevant to the position when you start working and I'm lucky enough that Perpetual provides a good environment to learn and ask questions. The most important skills aren't necessarily what you already know or what you learnt at uni or school, but how open and motivated you are to learn new things, be adaptable and bring a good attitude to work.
What's the coolest thing about your job?
The best part about my current position is the exposure I get to different types of clients and seeing how much an investment strategy can change depending on the circumstances of the client, and the given market conditions. I really enjoy the collaborative aspect of the job as well. Seeing how the different business units come together to provide the best service to the client is really interesting. The knowledge and financial skills I'm learning at work are directly translatable to my life outside work, which I consider to be a great bonus!
What are the limitations of your job?
I'd say the biggest limitation to my current position is the initial learning curve of starting a graduate role, however, this is quite common in the transition from study to work. I have found that whilst my learnings from uni provide important foundational knowledge there was definitely a steep learning curve in transitioning to the workforce. Having said that, as long as you are motivated, open to learning new things and bring a good attitude to work it is very manageable. I was also lucky that Perpetual provides a great environment to ask questions and a structured learning process for the skills in my role.
3 pieces of advice for yourself when you were a student...
Take advantage of all the opportunities you have through University. Whether that be studying abroad or attending presentations from interesting speakers, there's plenty of great opportunities available through uni that I probably could have made better use of!
Plan for your transition from uni to full time work sooner rather than later. This doesn't mean you can't enjoy your time at uni or incorporate travel or time away from study but try to have some form of plan for transitioning out of study. This will give you peace of mind and save you from thinking too much about the future, which I definitely did!
Make use of all the spare time you have between semesters to do things you're passionate about. You get a lot of downtime when you're studying, and one thing I would advise is to try to make the most of it. Whether that be travelling or finding hobbies, it's probably one of the best times you'll get to do them!

Melissa Joseph
Graduate Accountant at Fordham Business Advisers
6.30 AM
My alarm goes off at 6.30 am and I have just under an hour to get ready and arrive at my station to make it to the 7.15 AM train. It is a 48-minute train ride to the Flinders Street and a 5-minute tram ride to the office. While on the train I utilise my time to keep me up to date with the news and my socials.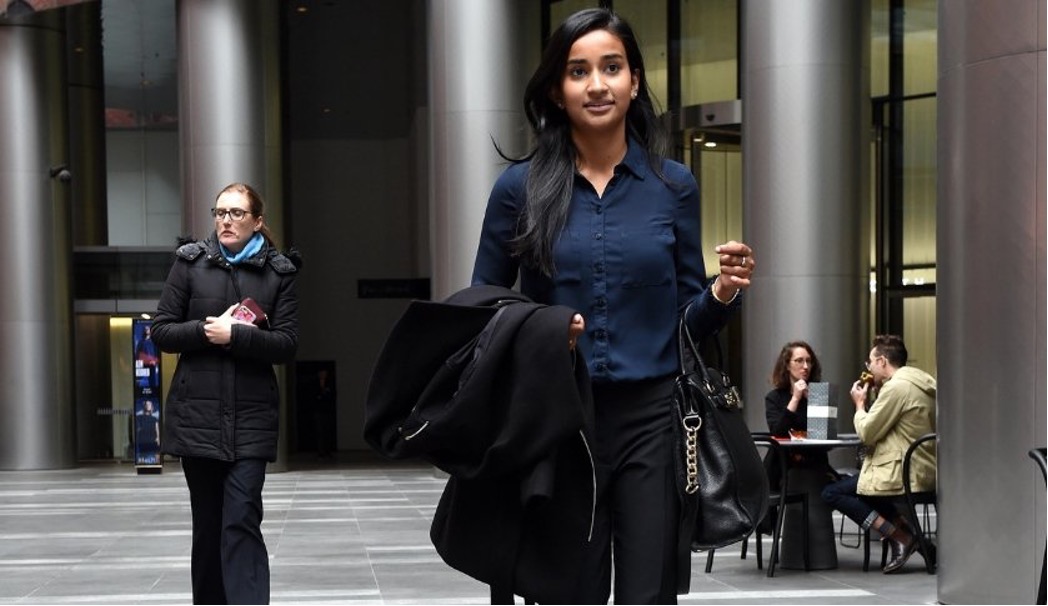 8.45 AM
I reach the Rialto building and take the lift to the 28th floor. As soon as I get to the office I make myself my morning coffee/tea. While at my desk I check my emails and my calendar in order to prepare me for the day. I take special note of any graduate training that I may have for the day.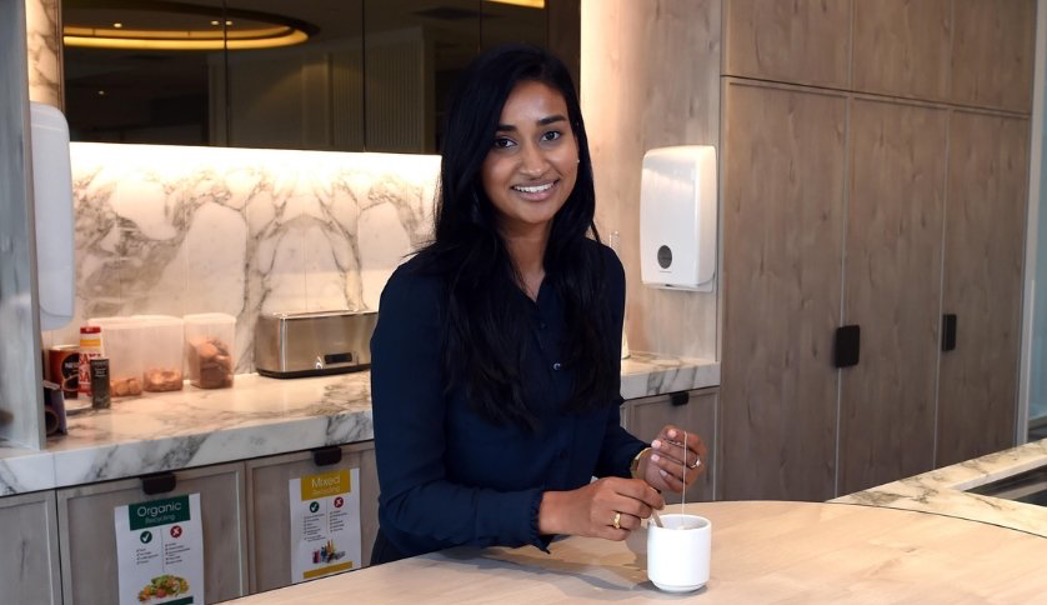 9.00 AM
I begin a tax return for a family running a trust business structure, this is of high priority for the day. I had to generate the financial report and complete a trust tax return and individual returns for 4 family members. I use the various application systems in order to input details and generate a summary income tax return. I also compile any specific questions in relation to the return so that I can consult my buddy in charge for any clarifications in relation to the task.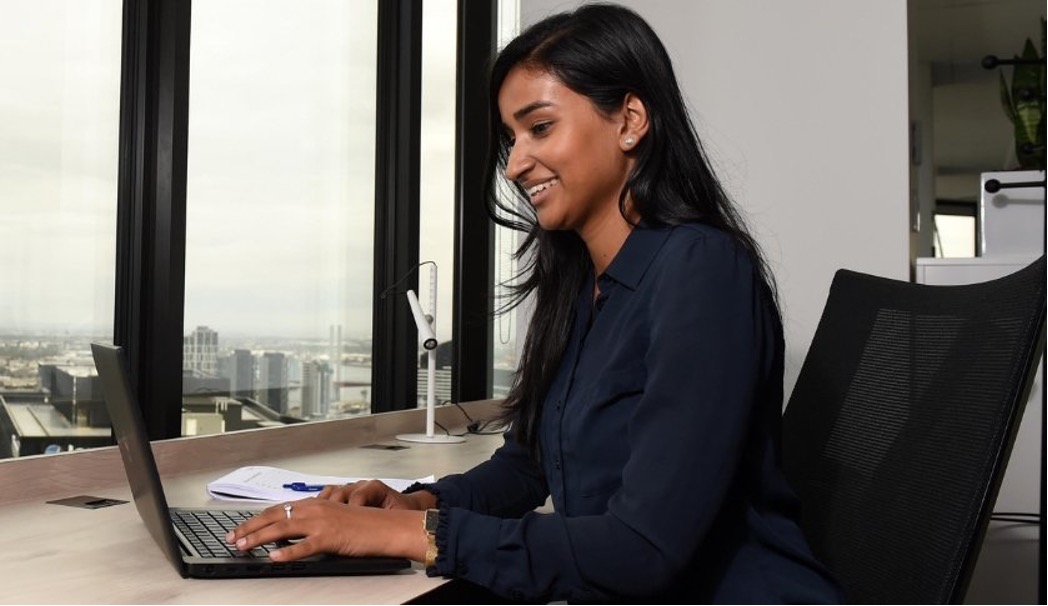 11:00 AM
I make a phone call to the Australian Taxation Office in relation to a potential overpayment made by a client for a sum of Goods and Services Tax. After providing the officer with relevant information and background to the issue, she clarified that a refund of the client's overpayment can be provided. I drafted an email for the client assuring them that a refund is on their way.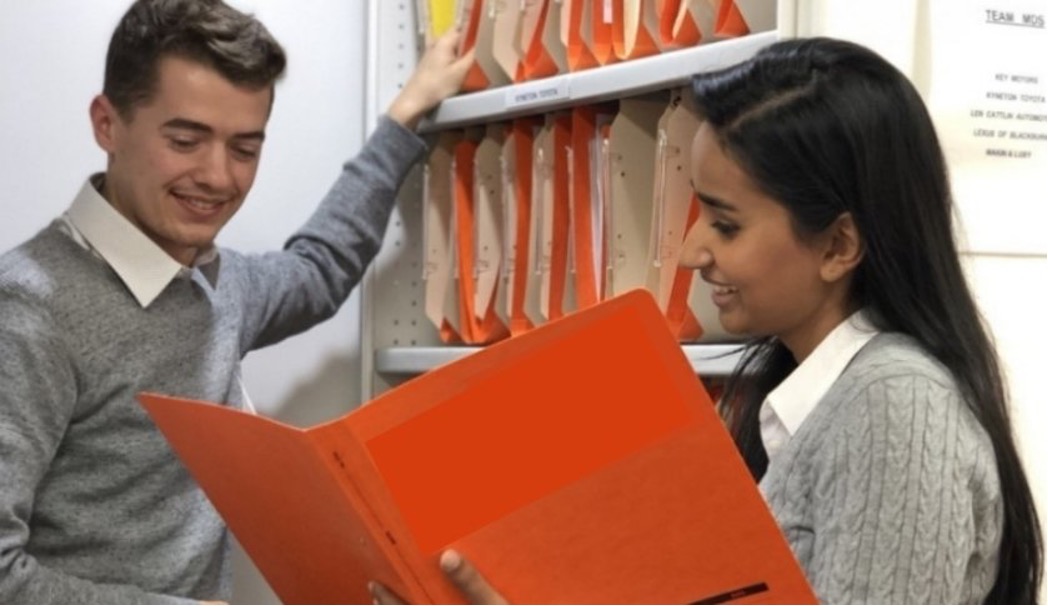 1:00 PM
It is finally lunch time, so I meet my fellow graduates to head to our usual food court down Collins Street. The food court is filled with range of cuisines and we are always spoilt for choice, so we usually alternate between our favourites.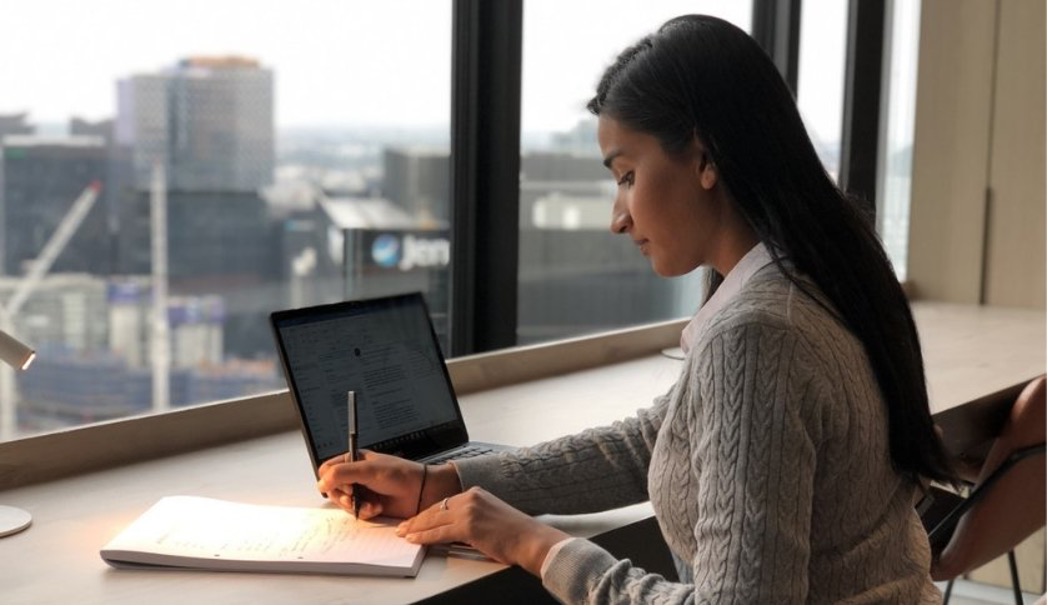 2:00 PM
I head back to the office and attend a work flow meeting with my manager in order to discuss the order of priority in which work needs to be completed for the rest of the week. My manager provides a brief introduction in to the client's needs and requirements and distributes the work among the stream.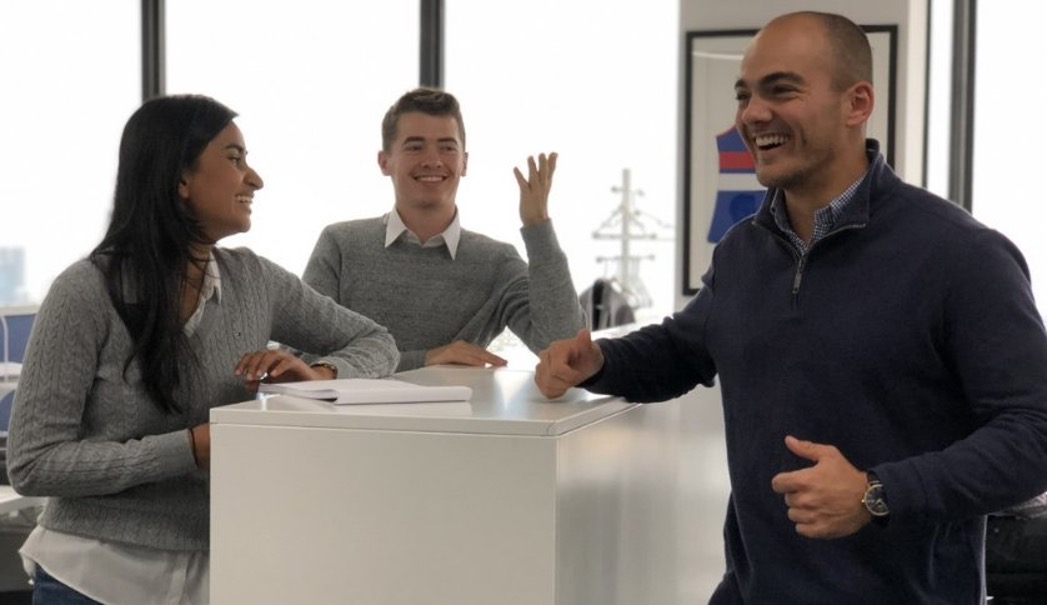 2:30 PM
I attend a graduate training session along with other graduates of 2019. Today's training is a background on excel practical applications in order to enhance the process of work paper management. This training was delivered by a team manager who shared his expertise in how to efficiently use different excel functions in order to simplify the work paper process.
5.15 PM
The graduates within my team organised to meet for an early dinner at Munich in Southwharf, this gave us a chance to get to know each other outside work and discuss our progress as new graduates.
7.00 PM
I catch the train from Flinders Street station to head back home so that I can unwind, make some dinner and rest well for tomorrow.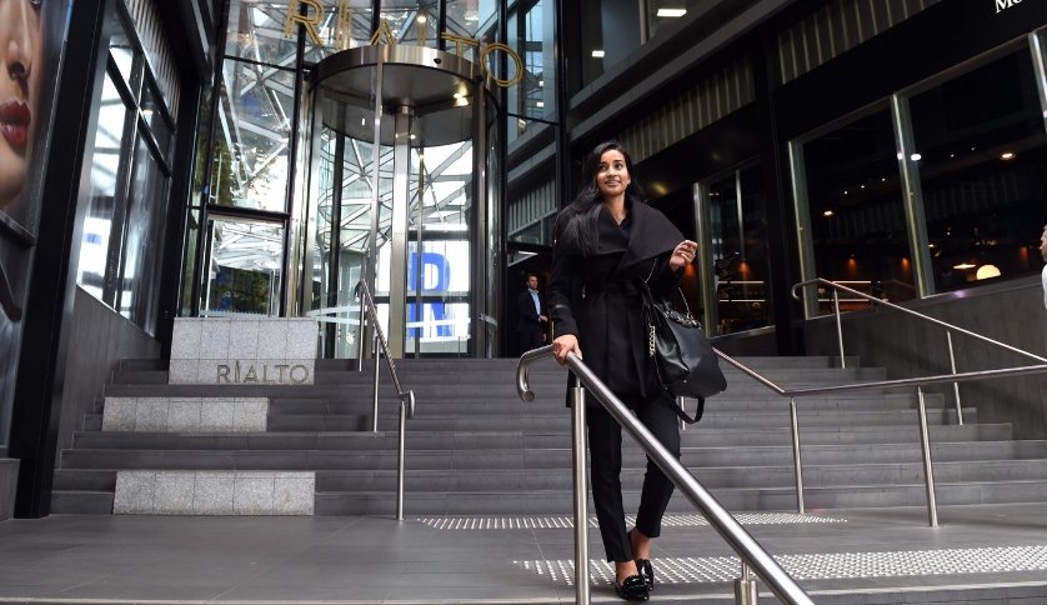 Health, Wellbeing & Benefits
We're passionate about the mental health and wellbeing of our team as we want our people to be able to thrive both at work and home.  We recently signed up to Headspace to give your employees and their families free access to the market leading app designed to improve health and well-being through mindfulness and meditation.
At Perpetual we're serious about flexibility as we believe it drives better business outcomes and know that it is important to our people.  We know flexibility looks different to everyone.  Our goal is to empower our people with a measure of control over when, where, and how they work to deliver their best work.
Our benefits
When it comes to our employee benefits, we have everything you'd expect and more.  We are passionate about protecting the wealth of all Australian's and positioning them for financial security and retirements.  This starts at home for us, and our portfolio of benefits are designed to help employees balance their personal and professional lives and reach their financial goals.
Super and Leave
Two weeks additional paid leave for Well-being & Community Leave
12% super contributions for all staff
And additional 5 days of paid leave each year (contribution leave)
Ability to purchase and additional 4 weeks of annual leave per year
Parental Leave
12 weeks paid parental leave
Company super contributions for up to 12 months parental leave
4 weeks secondary careers leave
Discounts
Access to 'Perpetual Discounts' providing discounts and special offers on entertainment, clothing, homeware, gift cards, technology, dining and more.
Health Plan
Employees can save up to 4% on their health insurance with Bupa corporate products and have access to a unique corporate plan with HCF.
Employee Assistance Program (EAP)
EAP is a professional, confidential counselling service run by an external company, Davidson Trahaire Corpsych. The EAP offers short term, confidential counselling, either in person, online or over the phone.
Flu Vaccinations
Each year Perpetual offers employees the option of receiving a flu vaccination.
Health Checks
Health screenings comprising of a 10 minute check of blood pressure, total cholesterol and glucose levels are offered to all employees.
Wealth
Access to Perpetual investment products at reduced fees
Complimentary Employee Financial Health Checks, with our inhouse Wealth Management Team.
Gender Equality

Perpetual believes that building a gender-balanced leadership team and workforce delivers better business results.
Perpetual passionate about creating a fulfilling, diverse and inclusive place to work. Given their strategic ambitions and their commitment to create enduring prosperity for their clients, this has never been more critical. The Perpetual approach to diversity and inclusion focuses on gender equality, workplace flexibility, cultural diversity and building an inclusive environment where their people can thrive.
Perpetual believes that building a gender balanced leadership team and workforce delivers better business results. Perpetual proud to have been recognised as an Employer of Choice for Gender Equality by WGEA (Workplace Gender Equality Agency) for the past consecutive four years.

Aboriginal & Torres Strait Islanders

At Perpetual, sustainability is about creating enduring prosperity for their clients, people, communities, and the environment. To achieve this, they'll continue building a safe and inclusive culture for their people to thrive, while making a positive impact on the environment and in their communities, working with philanthropists and not-for-profit organisations, and strengthening relationships with Aboriginal and Torres Strait Islander peoples.
Reducing impact to the environment
Climate change presents risks for the enduring prosperity of Perpetual clients, communities & their business. They're taking action to address climate change by reducing their own environmental impact, investing responsibly for their clients & strengthening their governance and disclosure on climate change. It's important to manage the impact of their own operations. Their major contributors to carbon emissions are related to electricity consumption in their offices and business travel. They work hard to reduce both.
Responsible Investing
Perpetual at a crucial stage in the evolution of responsible investing. They set up their first Ethical SRI fund in 2002. They're also thrilled that Perpetual acquired Trillium Asset Management in the US. Trillium is one of the pioneers in integrated ESG investing with a 38-year track record of delivering investment returns for clients while leveraging clients' capital for positive social & environmental impact.
At Perpetual, their vision for reconciliation is an Australia that is more equal, where Aboriginal and Torres Strait Islander peoples have the same opportunities for prosperity and are actively engaged in their own future.  A future where individuals, organisations and communities have the support and resources to ensure good governance, economic independence, and mutual respect for their cultures.   Perpetual want to see an Australia where Aboriginal and Torres Strait Islander communities, organisations and businesses are self-sustaining, self-determined and are valued for their contribution to the Australian experience.
Perpetual recently launched their second Stretch Reconciliation Action Plan.  This sets out Perpetual's plan to provide greater opportunities for Aboriginal and Torres Straight Islanders people's and build respect of First Nations' culture and histories.
Perpetual five key areas for reconciliation and action are:
Partnering with clients to build enduring prosperity
Supporting communities to build independence
Creating an inclusive and culturally respectful workplace
Ensuring strong governance and reporting
To read more about Perpetual's commitment to reconciliation please click here.