P&G Graduate Programs & Internships
P&G is home to globally trusted brands like Gillette, Head & Shoulders, Olay, Oral-B and Pantene serving 5 billion consumers across the world. Right from Day 1 you'll have real responsibility as a leader of our business because nothing beats hand-on experience. Do something that matters with P&G!
P&G currently has 0 opportunities.
Select the following options:
Past P&G Graduate Hiring Statistics
If you're interested in working at P&G, understanding when they have opened up applications for their graduate programs, graduate jobs and internships is helpful knowledge to have so you know when you might need to apply. Use the below information to see when P&G hires graduates, but more importantly what graduate degree's and other student attributes they target for their jobs.
---
Job types
Graduate Jobs (64%),

Internships (36%),
Disciplines
Accounting (14%),

Administration (14%),

Banking and Finance (7%),

Business and Commerce (100%),

Engineering (14%),
Work rights
Australian Citizen (100%),

Australian Permanent Resident (100%),

New Zealand Citizen (100%),
About Procter & Gamble (P&G)
P&G
---
For 180 years, P&G has put the consumer at the centre of everything we do. Every day, we work to improve people's lives in small but meaningful ways with our brands and products. We lead thinking that shapes the future of our industry and are recognized as one of the world's most innovative companies. We are home to some of the most trusted brands such as Gillette, Head & Shoulders, Olay, Oral-B and Pantene serving 5 billion consumers globally. 

Joining P&G means that right from Day 1 you'll have real responsibility and can start adding value to our business straight away. Nothing beats hands-on experience when it comes to leadership development.
Most of our people started with us right out of university and they've grown their career across a variety of roles. This build-from- within philosophy means we're focused on fostering a coaching and learning culture to enable long- term development.
Our global workforce has 145 nationalities and in Australia, we have 30 nationalities working under one roof. We bring out the best in each other, when every talent brings their unique self to work and every voice is heard.
Being a force for good, we use our voice to spark conversations in society that can motivate change and we do this through our brands and our people. We make a positive impact in addressing gender bias and leverage innovation to drive sustainability efforts.
Do something that matters with P&G!
Our Graduate roles are now open!
At P&G we want you to get your career off to a fast start. That's why we don't have a traditional Graduate program with rotations or gradual ramp-up periods. We hand you real responsibility from the moment you walk through the door. We believe it's the best way to learn.
From day one, you'll help develop or support household name brands you know & trust while working in roles that have a direct impact on our global, US$65 billion-dollar business. You could be overseeing a brand with multimillion dollar sales, supporting the launch of a new product in to the market or work on strategic business priorities to enable us to WIN. There's no limit to what you can achieve here.
SALES
Winning feels good. That's why our Sales team makes sure everyone wins at P&G – our customers, our people, and our company. You'll work in a diverse, fast-paced environment, getting significant business responsibility from day one – leading in-market strategies across multiple product lines while developing deep expertise in P&G brands and categories. Where do you start? In one of the world's best sales training programs. From sophisticated data analysis to winning propositions, you'll gain the trust of a variety of customers by delivering insights, ideas, and innovation to build our brands and categories.
Sales Graduates start as a Business Development Manager, in your first assignment you're responsible for a territory of customer accounts. You'll spend a lot of time out on the road, partnering with our customers to understand their needs. Importantly, you'll sell, implement, and evaluate joint business plans with the customer to deliver sales and shipment. You'll also sell new initiatives, developing and rolling out creative merchandising plans. We have Sales roles available in Sydney and Melbourne starting in July 2018 or Feb 2019. Successful applicants MUST be willing to start in either city for your first assignment (approx. 12 months) with your long-term career based out of Sydney.
BRAND MANAGEMENT (Marketing)
Want to work with brands that millions of consumers can't live without? Our marketing and brand management teams are the vision and strategy behind each of our brands. You'll dive right in on one of our brands, developing marketing plans and identifying specific marketing tactics to build on consumer, shopper and customer insights. Your expertise and innovative tactics will help win the devotion of our consumers and grow your brands profitably. Together, we'll continue to create the world's leading brand experiences and make a difference for nearly 5 billion consumers. Pretty cool, right?
Our Brand Management roles are based in our Sydney Head Office.
SUPPLY NETWORK OPERATIONS (Logistics & Supply Chain)
From start to finish, you can count on our people in Supply Network Operations to get the job done – and to do it better than anyone in the industry. Beginning with overseeing shipment of our products all the way to placing our brands in the hands of shoppers, you'll play your part as an expert integrator for supply across our many operations.
We offer a diversity of graduate roles, such as a Logistics Coordinator or Supply/Forecasting Planner. You'll be responsible for leading planning, processes or projects that will reduce cost, improve service, and remove time from the supply chain. It's a big job to move some of the most-loved brands around the world, but you'll lead the efforts and innovate along the way. Think you can handle it? Join our team.
Our Product Supply roles are based in our Sydney Head Office.
WHAT WE'RE LOOKING FOR
Could you one of P&G's next leaders? You just might be, if you:
Currently completing final year of a University degree or a recent graduate (within the past 2 years)
Have a minimum credit average across your University results
Are an Australian citizen or permanent resident, including New Zealand citizens
Hold a valid Driver' Licence or will have by the time you start at P&G (required only for Sales roles)
Gained strong experience leading others at work, in sporting teams, student societies or clubs etc.
Are a passionate about the world around you and contributing to your community
Possess an analytical mind, can think strategically and foster innovation in all you do
Are a collaborative team player with a passion for winning!

Do you want to learn the secrets to being the CEO of multi-million- dollar brand? Want to understand how the largest FMCG company in the world develops its' business strategies? It's time to take your talent to a global level! #PGCEOChallenge
LEARN BUSINESS FROM THE BEST
The P&G CEO Challenge is a business case competition like no other. Held over 3 days, you'll be immersed in a series of intensive training sessions and workshops on real life business case studies which will develop your capability as a business leader.
The CEO Challenge will teach you the best of P&G business know-how & the secrets to our success, accumulated from over 180 years' experience. Put your potential to the test, by creating & presenting your business plan on a real P&G business challenge.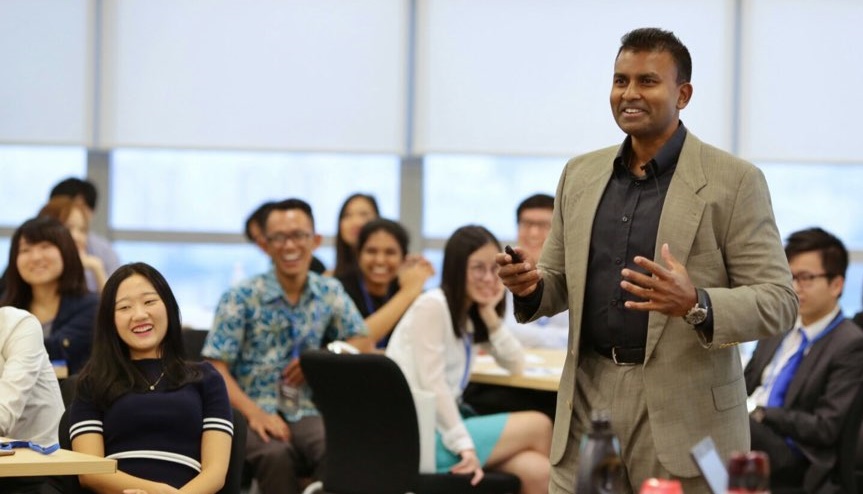 NETWORK WITH P&G LEADERS
You'll get an exclusive opportunity to learn from and network amongst P&G's Australian business leaders. It's also a great opportunity to interact with some of the brightest & most passionate students in the country. Leverage this opportunity to build your personal network.
FAST-START YOUR CAREER
AT P&G As a CEO Challenge finalist, you'll get a priority interview slot for P&G's Internship program – the main pipeline for our Graduate roles!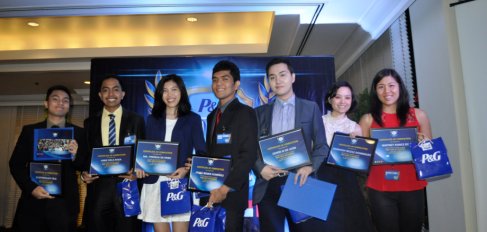 INTERNATIONAL TRAVEL
The winning team from the Australian round will travel to Singapore to compete in the Asia Regional Final against the best teams from 9 countries… The winners of the Asia Regional Final will travel to the Global Grand Final to compete for the title of Global CEO Challenge Winners and receive an exclusive invitation to the P&G Signal conference held in Cincinnati… At the conference, you'll meet P&G CEO, David Taylor, alongside some of the world's biggest disruptors and digital executives who'll share insights into how innovation is shaping business.
Don't miss out on this incredible opportunity, APPLY TODAY!!!
APPLY:
To be eligible for the CEO Challenge you MUST be in your second-last year of university study during 2018.
Applications are open from Mon 5 March till 10pm (AEDT) on Thurs 29 March.
My Day 1 – Will Longman
P&G
---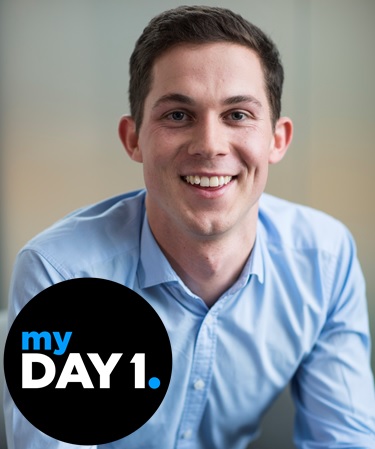 ROLE: Sales – Category Strategy Manager
UNIVERSITY: University of Sydney
PROGRAM: Bachelor of Commerce
YEAR OF GRADUATION: 2015
My Day 1 at P&G started with my boss taking me out for coffee. We had a great chat about what I wanted to get out of my time at P&G, and how she was going to support me in my first ever role out of University. She even gave me a letter from the whole team welcoming me to P&G – it was symbolic, but is something that I have held on to.
I began with P&G as a Summer Intern and then returned as a Sales Graduate after completing my final year of university. My first role was based on the road as a Business Development Manager before being made an Account Manager for one of Australia's largest retailers. I was then promoted to my current role in Category Strategy & Development a few months ago, and I'm continuing to learn every day!
I chose P&G because of the endless opportunities to develop myself. Having exposure to a constantly changing business environment is crucial, and P&G offers this at a local, regional and global level. Combine this with working on some of the world's largest brands means I have had an exceptionally strong start to my career.
One of the highlights so far was assessing the landscape of eCommerce in Australia – this work led to an opportunity to partner with one of Australia's largest supermarket retailers to help them develop their eCommerce strategy.
Every team that I've been part of at P&G has been extremely supportive. My previous manager would always ensure we would catch up every week to have a chat to see how I was going and how she could help me. The best advice I received is that there will always be tough days but you'll come out of these a stronger person and be proud of the progress you've made. Just a couple of years in, I can already say that this is so true.
Do something that matters with P&G!

BECOME A LEADER IN YOUR FIELD
Much like our brands, we're committed to finding and developing world-class leaders. And we're proud to say that we develop almost exclusively from within as part of our "build from within" strategy. Most our people start at an entry level and then progress throughout the company—each in their own unique way. From Day 1, you'll build leading brands, and we'll build you into an industry leader. Our training has the potential to take you from entry- level to expert leader—and take you all over the world.
We're committed to individual development planning in a very personalized way that enables you to grow yourself, so you can help our brands win. We take a 70/20/10 approach to learning, which breaks down into experience- based (70%); via your colleagues, mentors, and peers (20%); and through structured courses and materials (10%). One training program we offer is P&G Leadership Academy—a suite of best-in- class learning opportunities that is available to all.
Whether you're coming to us as an Intern or a Graduate, you won't find any rotational programs or gradual ramp-up periods here. But you will have the chance to jump right in and start making a meaningful impact from Day 1.
FROM P&G TO CEO
P&G is renowned for being a leadership engine, with many senior leaders and CEOs of top global companies being P&G alumni.

Why P&G – Diversity & Inclusion

P&G
---

We aspire to be as diverse as the people who use our products, because the more we reflect our consumers, the better equipped we are to understand and serve them. We strive each day for every P&Ger to be valued, included, and able to perform at their peak. We win when everyone brings their unique self to work, when we bring out the best in each other, and when every talent is used and every voice is heard.
Celebrating Diversity
Our annual Diversity & Inclusion Week celebrates the unique individuals that we all are and encourages us to come together. The events and activities that take place during this week are a source of inspiration and learning.
Affinity Groups
Employee affinity groups can often be employees' source of connection and emotional fuel, help employees feel valued, respected, and included, and expose us all to different perspectives and a richer experience. We enthusiastically support numerous regional, as well as three local groups: 

#LoveOverBias
We're using our voice at P&G as an Olympic Games sponsor to celebrate a mom's role in helping her kids overcome bias and seeing their potential, no matter what others see.
GENDER EQUALITY
We aspire to build a better world for all of us, free from gender bias, and with an equal voice and equal representation for women and men.
"When women have the opportunity for full representation, businesses perform better, economies prosper, communities are healthier, and the world is a better place—for everyone." Carolyn Tastad, Group President, North America
#WeSeeEqual
We believe that when we make gender bias visible and bring awareness to it, we have the power to motivate change. We launched #WeSeeEqual in March 2017 to inspire a new expectation and reset the outdated narrative that has been in place for far too long. 
50-50 gender parity in all regions and businesses by 2020
45% manager positions are women
35% executive-level positions are women
Adding our Brand voices
We're leveraging our iconic brand voices to help to overcome gender bias and stereotypes: