P&G Graduate Programs & Internships
Procter & Gamble are a leading, multinational consumer goods company home to iconic brands like Oral-B, Head & Shoulders, Olay, Pantene and Gillette. Kickstart your career by joining P&G and be prepared to do meaningful work from Day 1.
Do something that matters with P&G! P&G has no active opportunities at the moment.
See who's currently hiring with our Job Search!
Search for jobs
About Procter & Gamble (P&G)
P&G is a leading FMCG company, dominating the world in providing branded products and services of superior quality and value that improve the lives of the consumers. We lead thinking that shapes the future of our industry and are recognized as one of the world's most innovative companies. We are home to some of the most trusted brands such as Gillette, Head & Shoulders, Olay, Oral-B and Pantene serving 5 billion consumers globally.
Joining P&G means that right from Day 1 you'll have real responsibility and can start adding value to our business straight away. Nothing beats hands-on experience when it comes to leadership development. Most of our people started with us right out of university and they've grown their career across a variety of roles. This build-from- within philosophy means we're focused on fostering a coaching and learning culture to enable long- term development.
At P&G we want you to get your career off to a fast start. That's why we don't have a traditional Graduate program with rotations or gradual ramp-up periods. We hand you real responsibility from the moment you walk through the door. We believe it's the best way to learn. You could be overseeing a brand with multimillion dollar sales, supporting the launch of a new product in to the market or work on strategic business priorities to enable us to WIN. There's no limit to what you can achieve here.
Applications for our Graduate Programs will open on in March. Successful graduates must be able to start full-time work in February 2022.
We offer Graduate Programs in the below functions:
SALES
Winning feels good. That's why our Sales team makes sure everyone wins at P&G – our customers, our people, and our company. You'll be leading in-market strategies across multiple product lines while developing deep expertise in P&G brands and categories. From sophisticated data analysis to winning propositions, you'll gain the trust of a variety of customers by delivering insights, ideas, and innovation to build our brands and categories.
Our Sales roles are based in our Sydney and Melbourne Head Office.
BRAND MANAGEMENT (Marketing)
Want to work with brands that millions of consumers can't live without? Our marketing and brand management teams are the vision and strategy behind each of our brands. You'll dive right in on one of our brands, developing marketing plans and identifying specific marketing tactics to build on consumer, shopper and customer insights. Your expertise and innovative tactics will help win the devotion of our consumers and grow your brands profitably. 
Our Brand Management roles are based in our Sydney Head Office.
PRODUCT SUPPLY (Logistics & Engineering)
Beginning with overseeing shipment of our products all the way to placing our brands in the hands of shoppers, you'll play your part as an expert integrator for supply across our many operations. You'll be responsible for leading planning, processes or projects that will reduce cost, improve service, and remove time from the supply chain. It's a big job to move some of the most-loved brands around the world, but you'll lead the efforts and innovate along the way. 
Our Product Supply roles are based in our Sydney Head Office.
FINANCE
Our finance teams are the backbone to our success. You'll provide decision-making guidance and leadership to the business, leading the Company's projects to maximise long-term profits, cash flow, and total shareholder return. Over the course of your career with us, you will work across all functions such as global business divisions, corporate financial planning & analysis and our brand/ sales business functions. You'll be the centre of our business and help us optimize our finances for now and our future.
Our Finance roles are based in our Sydney Head Office.
WHAT WE'RE LOOKING FOR
Currently completing final year of a University degree or a recent graduate (within the past 2 years)
Have a minimum credit average across your University results
Are an Australian citizen or permanent resident, including New Zealand citizens
Hold a valid Driver' Licence or will have by the time you start at P&G (required only for Sales roles)
Gained strong experience leading others at work, in sporting teams, student societies or clubs etc.
Are a passionate about the world around you and contributing to your community
Possess an analytical mind, can think strategically and foster innovation in all you do
Are a collaborative team player with a passion for winning!
P&G interns build global, groundbreaking databases; establish face-to-face relationships with our most important customers; work on local, national and international marketing campaigns; and more. All before they graduate. All from Day 1. Join us, and you, too, can play a role in innovative and meaningful work that helps bring our leading brands to life.
Applications for our Internship will open on in March. Successful interns must be able to start full-time work November 2021.
We provide internships across our Sales, Brand (Marketing), Product Supply, Finance and HR functions. Our paid, 10 - week internship is available to students in their final years of studies.
From Day 1, you will work on meaningful projects that impacts the business. We want you to take initiative and be part of the P&G family. As interns, your ideas are valuable to the company as you will be the face of P&G's future.
WHAT WE'RE LOOKING FOR
Current university student that preferably has less than one-two years to graduate.
Have a minimum credit average across your University results
Are an Australian citizen or permanent resident, including New Zealand citizens
Gained strong experience leading others at work, in sporting teams, student societies or clubs etc.
Driven to overcome barriers or setbacks to consistently deliver strong results
Comfortable collaborating with people from different levels, backgrounds and experiences
Strong passion to continuously stretch yourself to learn new things and grow as a professional
My Day 1 – Emma Cosier (Sales)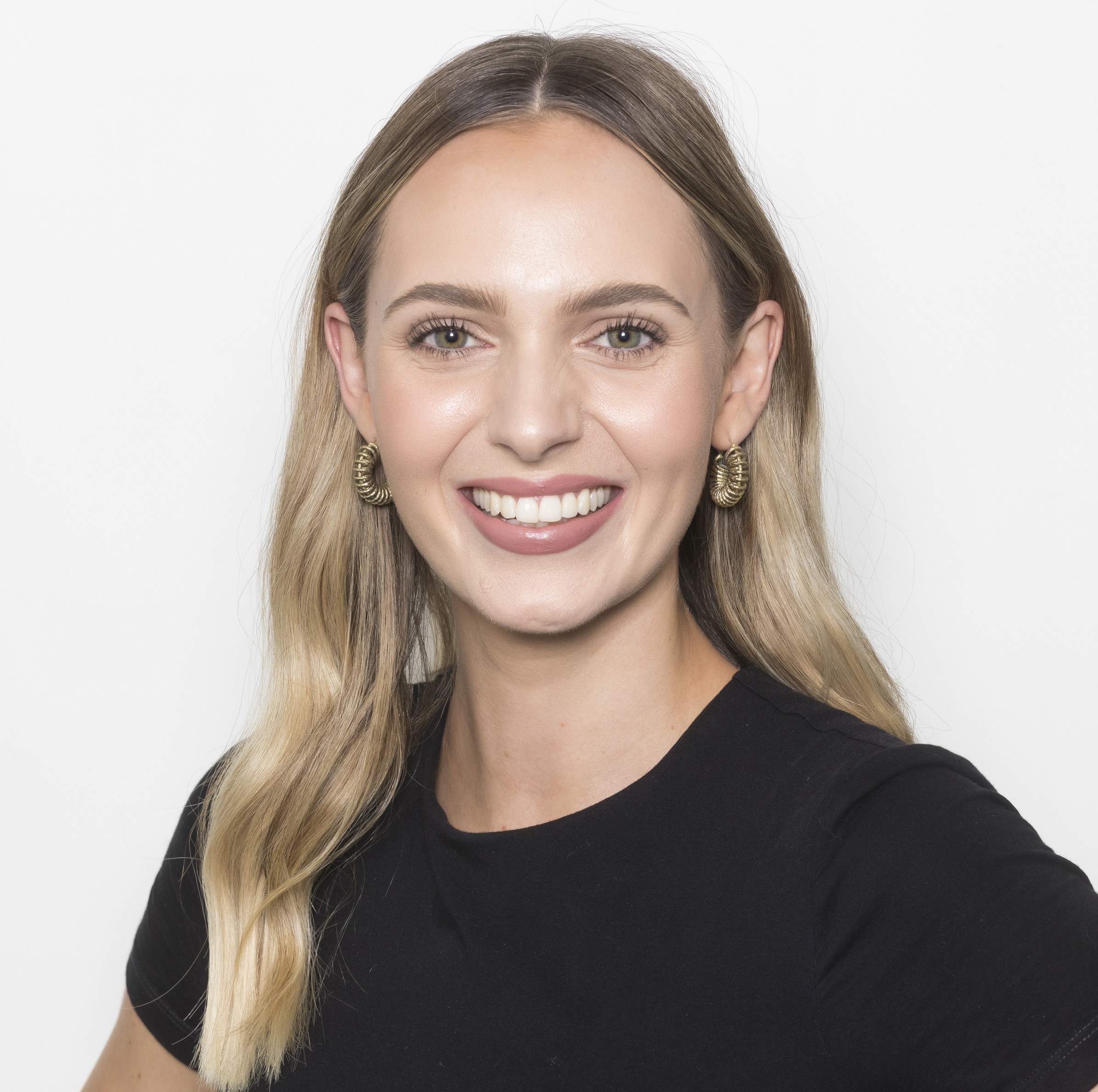 Emma Cosier
Role – National Account Manager
Alumni – University of Wollongong
Program – Bachelor of Economics and Finance, Bachelor of International Studies
Year of Graduation – 2020
Working at P&G is incredibly rewarding. P&G encourage ownership behaviour, meaning from Day 1 you are given real projects that directly contribute to the business. At university I studied a double degree in Economics and Finance & International Studies. As a people person, with an interest in working with numbers and data, I began considering a career in sales. I completed a summer internship at P&G and stayed on part-time until graduation. This time cemented my passion for the role and company.
My very first role was working on a once in 10-year new brand launch in the market where I was creating and developing sells and presenting externally to stakeholders. Currently, I'm a National Account Manager working on our Woolworths business specialising in both Shave and Oral Care categories. The primary duty of an account manager is to develop and execute mutual growth plans for both P&G and the retailer. This is only achievable through developing close working relationships directly with our buyers.
P&G values diversity and this includes your educational background. It is quite common for people at P&G to have backgrounds in engineering, psychology or science. As FMCG is a results-based industry, outside of a bachelor's degree, there are no academic requirements in order to apply for a role or progress in a career.
If you are wanting to pursue a career with P&G, my advice is to not be overwhelmed by the application process. FMCG is a highly competitive industry, but it has potential to be an incredibly rewarding career with limitless opportunity for development and fast progression.
My Day 1 – Benjamin Campbell (Product Supply)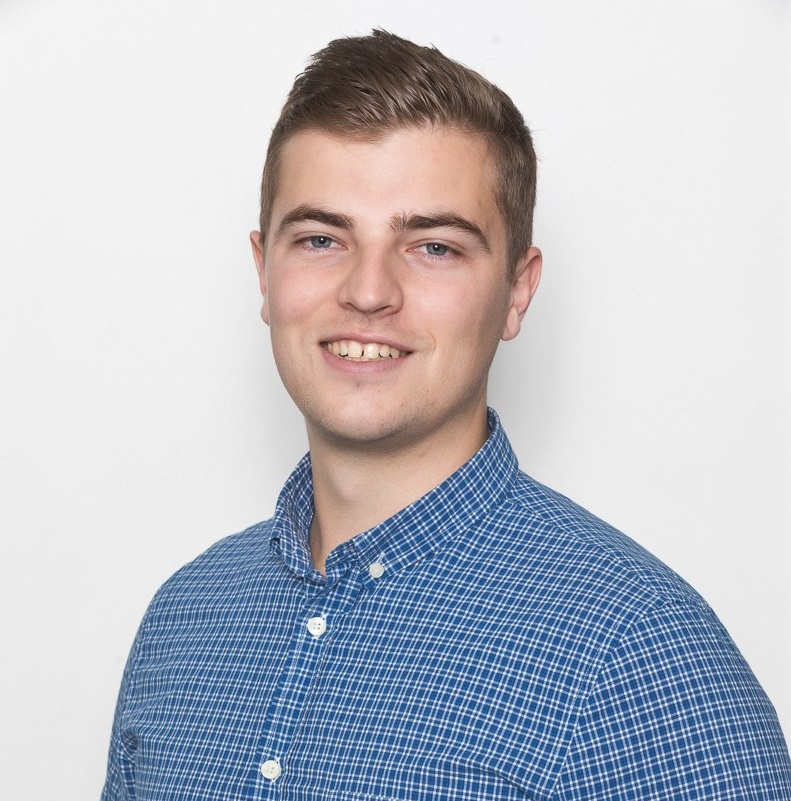 Benjamin Campbell
Role – Market Availability Manager ANZ, NZ Distributor Team Logistics Manager
Alumni – The University of Queensland
Program – Bachelor of Agribusiness
Year of Graduation – 2019
The best part of P&G is the responsibility and the recognition that you are given from Day 1. Throughout university, I was studying a degree in Agribusiness whilst working at the Brisbane Fresh Produce Markets supplying produce to Woolworths. Towards the end of my degree I began work experience with a farm called Kalfresh where I was trained in Production Management, Operations and Sales. This helped build my knowledge in operational efficiency, cost savings and value creation.
In Feb-May 2019, I interviewed with P&G and expressed my knowledge in waste reduction resulting in cost savings, and my ability to reapply learnings from work and university to real-world supply chain issues. After graduating, I moved to Sydney and began my career with P&G in January 2020.
At P&G, I have 2 different roles; my first role is being the Market Availability Manager. I maximise service to each of our customers which entails end-to-end supply chain management. My second role is being the NZ Distributor Team Logistics Manager, executing maximisation of stock availability in NZ to allow for our local distributor team to relay our Best in Class Service to NZ consumers. To put it very simply, I help plan for stock to get from A to B, then it is my responsibility in execution of moving stock from B to C.
P&G holds high regard for work-life balance, and I have been rewarded many half-day Friday's to make up for the extra work done during the week. My best advice for any university student is to never stop having fun. Make the most of your time and don't get too bogged down. Work hard and get good grades, but don't deprioritise your friends to make it happen.
My Day 1 – Cassandra Poon (Brand)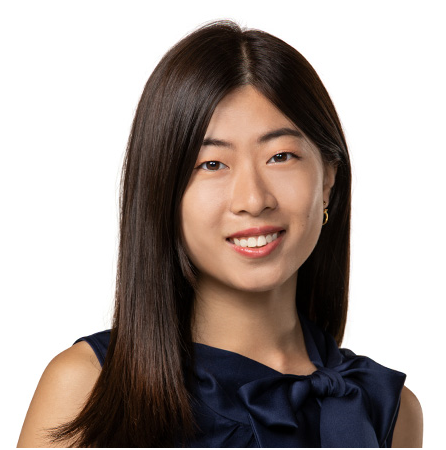 Cassandra Poon
Role – Brand Manager 
Alumni – UNSW
Program – Bachelor of Commerce (Marketing)/ Bachelor of Laws
Year of Graduation – 2020
Brand Management at P&G offers a unique opportunity to be an 'owner' on the business as opposed to just a marketeer. During high school, I worked in various retail roles which was my first insider look at how different brands work. I wanted to learn more, so I decided to pursue a Marketing degree at university. I undertook internships across digital marketing, public relations and corporate strategy which gave me a real-world perspective on what I was studying.
I currently work as a Brand Manager for Oral-B. This means that I am involved across the whole business – working with cross-functional teams to guide the vision and strategy, develop the marketing plans, and bring them to life with exciting marketing tactics. Everyday I'm working on something different. One day I could be in a studio recording with voiceover artists for a new television copy, another day I could be assessing new products to launch with a global team.
One of the best things about P&G is the multicultural and diverse environment. I would say the most important characteristics are proactiveness, readiness to learn and a love for working with different people. To get a role with P&G, you'll need an entrepreneurial spirit and excitement for innovation. So my advice to anyone applying is to stay curious and to talk to people! Talking to people with different experiences will give you invaluable perspective, and that's what we want at P&G.
Burning Questions with P&G Grads
We reached out to the current group of Graduates in the P&G Grad Programme from their varying degree disciplines and within different rotations, to ask them some burning questions, as requested by students.  Thank you to the P&G Grads for their time and effort.  Let's see what they have to say!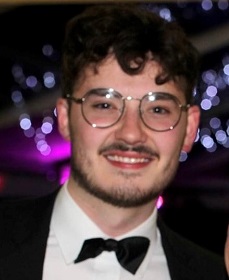 Will
University of Melbourne
Bachelor of Commerce (Marketing & Management)
Can you let us know what company you are working for and which area of the business you work in or which rotation you are currently in? 
Procter & Gamble - Sales
What was the first 6 months like?  What have you really enjoyed? 
My first 6 months at P&G were packed with meeting new people, learning about our different brands and how different functions/levels of the business work together. It has been a steep but very rewarding learning experience.
The most enjoyable part of my role has been working with a bunch of amazing people to shape the market offerings of some of Australia's most trusted and loved brands. Above all, the people, work culture and level of support I received is what makes P&G such a great place to start your career.
Was your position with the P&G Grad Programme as you expected it to be? Did anything take you by surprise?
I was surprised by the amount of leadership and autonomy P&G empowers their Interns and Graduates with from day one. This has allowed me to work on impactful business plans for brands like Vicks, Gillette and Braun which are all staples in Australian households.
More specifically, I was surprised at how a career in Sales allows you to engage an in-depth analysis of the customer and external market to create winning business plans. It is rewarding to see how we can shape customer experiences and the breadth of creativity that can be exercised in our roles.
Everyone is keen on maintaining work/life balance, with that in mind what is the longest day you have put it and have you worked weekends at all?
P&G does not expect long, structured days from employees, just for the work to be done. Therefore, the days that I do choose to work out of business hours is because I enjoy my work and am passionate about it. In return, the company is very accommodating of work-life balance and flexibility of hours, which allows us to prioritise personal commitments and other interests outside of work.
On a day to day basis, what do you work on?
I currently work as an Customer Team Administrator, based in our Melbourne office. I have assisted the eCommerce and Pharmacy teams with periodic and ad-hoc administrative tasks including tracking shipments, online content reviews, briefing artwork promotions and displays, data analytics, visiting stores and working alongside the external field team.
Have you worked on any projects at P&G?
A couple of my main projects have been working on a winter display plan for Vicks across the independent pharmacy channel, supporting a Grooming category reinvention for a leading pharmacy retailer, helping to brief and create artwork/promotions for key shopper events like Father's Day, and building eight P&G brand stores for for our largest eCommerce retailer.
What systems do you use for your role in the graduate programme?
Microsoft  Programs - Outlook, Teams, Excel, Word, PowerPoint and OneDrive
What sort of support are you provided at P&G?
General company support typically involves capability trainings to upskill and educate employees. These include equality and mindfulness/wellbeing sessions, and skill trainings across finance, sales and supply chain management.
Support from managers include weekly 1:1 meetings, periodic reviews to assess performance and map employee career goals, team building exercises and blocking off time in our calendars to pause and recharge.
What skills do you think you need to succeed in your role and do they differ from what you envisioned?
The most important skill required is a passion to learn and try new things, pushing yourself out of your comfort zone. This is what helps to grow our business and you professionally as well. Aside from this, teamwork and people skills are instrumental - as are accountability, a willingness to act with autonomy and a growth mindset.
What are the best perks or benefits at P&G?
Perks include rewards and recognition for performance, monthly allowances for our staff shop, free products and allowing for periods to pause, recharge and build relationships with your team/colleagues.
Equality & Inclusion – Force for Good

P&G are dedicated in accommodating a diverse and inclusive environment, because the more we reflect our consumers, the better equipped we are to understand and serve them. We strive each day for every P&Ger to be valued, included, and able to perform at their peak. We win when everyone brings their unique self to work, when we bring out the best in each other, and when every talent is used and every voice is heard.
Gender
We aspire to build a better world for all of us, free from gender bias, and with an equal voice and equal representation for women and men. We know that gender equality contributes to stronger economies, healthier communities and thriving businesses.
LGBTQ+
We are also a proud supporter of LGBTQ+ through our innovative GABLE program. This year, we are excited to partner with Mardi Gras for their upcoming parade to support and embrace those in the community.
Race + Ethnicity
Our global workforce has 145 nationalities and in Australia, we have 30 nationalities working under one roof.  Together we can make real lasting change when we actively work to prevent, address, and rectify racial inequality —individually and collectively.
Sustainability
We strive to incorporate environmentally sustainable strategies to preserve the world of tomorrow. During Earth Week in 2018, we released new sustainability goals called Ambition 2030. These broad-reaching goals have one purpose in mind: to enable and inspire positive impact on our environment and society while creating value for us as a company and our consumers.
Community Impact
We're all about doing the right thing. That's why our community support focuses on providing health, hygiene, and the comforts of home—three unique areas where our products can be more impactful than ever.
We partner with organizations like Mission Australia to support families in need. We also initate programs like our Children's Safe Drinking Water (CSDW) Program which provides clean water to those who need it most.