Pitcher Partners Graduate Programs & Internships
Working at Pitcher Partners is quite unique – it's a place where you make lifelong friends and where you feel as though you really belong. Pitcher Partners genuinely care about their staff – that's why we were named one of the Top 50 Companies to work for in Australia.
Pitcher Partners currently has 0 opportunities.
Select the following options:
Past Pitcher Partners Graduate Hiring Statistics
If you're interested in working at Pitcher Partners, understanding when they have opened up applications for their graduate programs, graduate jobs and internships is helpful knowledge to have so you know when you might need to apply. Use the below information to see when Pitcher Partners hires graduates, but more importantly what graduate degree's and other student attributes they target for their jobs.
---
Job types
Graduate Jobs (67%),

Internships (33%),
Disciplines
Accounting (100%),

Actuary (33%),

Arts and Humanities (33%),

Banking and Finance (33%),

Business and Commerce (100%),
Work rights
Australian Citizen (100%),

Australian Permanent Resident (100%),

New Zealand Citizen (100%),
About Pitcher Partners
Pitcher Partners
---
Pitcher Partners' founding mission to be the leading accounting firm servicing the middle market has not changed since 1991. Over almost three decades, the firm has experienced outstanding growth and success working with clients across a broad range of industries.
Our traditional accounting, taxation and audit services are complemented by a range of offerings including cyber-security, business analytics, mergers and acquisitions and family wealth management.
Here you will have the opportunity to shape a career pathway that suits your interests and expertise. Pitcher Partners is an independent association of accounting and business advisory firms located in Adelaide, Brisbane, Melbourne, Newcastle, Perth and Sydney.
Making careers personal
Your career should be your calling, not just a job. As a full-service accounting and advisory firm, Pitcher Partners provides you with opportunities to create the career you want, your way.
As a graduate, you will work on a variety of projects across diverse industries and clients. With a solid grounding in the accounting and professional services industry, you'll find your passion and begin to personalise your career pathway.
Starting a new job can be daunting, but our warm community will immediately put you at ease. You will be matched with a buddy, join other graduates throughout the year for social events and learning activities, and be treated just like our more experienced staff.
Make your career personal, with Pitcher Partners.
Our programs
Pitcher Partners
---
Pitcher Partners is a national network of independent firms so you will need to apply to your selected program through a specific firm.
Find out more about each of the available programs below and discover which one is right for you.
Vacation Programs – A four to eight-week program offered during the summer university break for students about to embark on their final year of university.
Internship/ Co- Operative Placements – A program designed for students who wish to gain practical experience before completing their degree, often as part of their coursework.
Cadetship – A program offered over the first through the final year of study. It is designed to help students gain practical industry experience while completing a university degree.
Graduate – For graduates who are in their final year of study or have completed their degree within the past two years and are ready to join our development program and commence their ongoing career with Pitcher Partners.
Our Practice Areas
Pitcher Partners
---
Pitcher Partners' practice areas encompass the following services and vary across our firms:
Tax Consulting
Business Advisory
Corporate Advisory and Transaction Services
Audit and Assurance
Private Business and Family Advisory
Business Recovery and Insolvency
Risk Services
Data and Analytics
Consulting Services
Investment Advisory
Superannuation
Pitcher Pharmacy
Tax Consulting
The Pitcher Partners' Tax Consulting team is one of the most experienced in Australia. Our experienced professionals manage a range of taxation issues, regardless of size or complexity. As legislative experts with longstanding institutional relationships with the ATO, Pitcher Partners advocates for effective tax legislation that benefits middle-market businesses and organisations.
Pitcher Partners' tax consultants advise on income taxes, capital gains taxes, international taxes, transaction taxes and employment taxes, all in the context of structuring transactions and/or organisations to legitimately minimise their tax liability.
Business Advisory
Pitcher Partners' Business Advisory team provides practical advice and assistance to help middle-market businesses make the most of opportunities in their industries and the wider market. The work of this team extends well beyond preparing financial reports on time. By applying a risk-based audit and review methodology, a thorough understanding of the challenges facing a business is achieved; pinpointing areas where they need expert support, advice and action.
Corporate Advisory and Transaction Services
Corporate transactions are not an end in themselves, but part of the progress towards a goal – be it growth, higher profitability, improved market share or competitive advantage. Pitcher Partners has extensive experience providing independent advice to public and private sector clients at board level on their investments and business transactions. The team works in a fast-paced culture, providing efficient and well-informed responses and offering value for money.
Audit and Assurance
The cost and effort of compliance with financial regulations is an increasing burden on businesses. Audit and assurance processes add value to an organisation by identifying opportunities, risks and solutions. Assurance engagements include preparation of monthly management accounts, year-end reporting, income tax returns, activity statements and general advice to enable a business or organisation to make informed business decisions. Pitcher Partners Audit and Assurance team members work closely with boards of directors and audit committees to resolve audit issues promptly and identify opportunities to add value.
Private Business and Family Advisory
The Private Business and Family Advisory team works predominantly with privately run businesses, including family businesses, entrepreneurs and high-net-worth individuals. Pitcher Partners provides monthly and quarterly reporting assistance including acting in an outsourced financial controller role, providing expertise.
Core service offerings include annual compliance, preparation of management accounting, financial statements, income tax returns and business activity statements. Additional services are offered in forecasting, budgeting, superannuation and investment holding structuring. Large and small businesses have the comfort of retaining control and decision-making power, knowing that all day-to-day administration and monitoring is being undertaken by a dedicated professional and experienced team.
Business Recovery and Insolvency
Whether a business is undergoing cessation, liquidation or bankruptcy, Pitcher Partners' Business Recovery and Insolvency professionals achieve maximum recovery levels and strengthen businesses well into the future. Pitcher Partners experts deal professionally and sensitively with various stakeholders, often in an aggrieved state. Activities can involve collecting records from the insolvent for analysis, preparing and reviewing detailed correspondence and statutory forms, liaising with legal representatives, attending court hearings, securing assets and negotiating with stakeholders.
Risk Services
The Pitcher Partners' Risk Services team assesses the activities and risks facing businesses and make recommendations for their improvement. Risk Services activity supports Pitcher Partners' Audit and Assurance offering through a broad range of risk management services. These include enterprise risk management, internal audit, disaster recovery and business continuity planning, advanced data mining and specialised information technology security assurance. Work in the team is rewarding and centres around uncovering the untapped potential of businesses and supporting their continuous improvement.
Data and Analytics
The Data and Analytics team delivers evidence-based insights that help clients improve their customer experience, streamline operations, improve the effectiveness of distribution channels, reduce risks and increase profitability. Our data scientists and analysts are skilled at mining, modelling and extracting value from data, with hands-on experience in a range of sectors.
Consulting
Consulting services offer varied and rewarding career paths. Pitcher Partners consultants cut through the choices and challenges facing businesses to tailor insightful yet practical solutions that help them take advantage of disruption. Using agile, leading-edge thinking to deliver commercially relevant strategic planning, the team helps middle-market businesses and government bodies navigate feasibility studies, viability studies, contract negotiations, financial analysis and modelling, tailored IT solutions and organisational reviews.
Investment Advisory
Pitcher Partners' Wealth Management consultants cut through the choices and challenges facing individuals, to tailor insightful yet practical solutions to help them make the best financial decisions and achieve their financial goals. Our team provides advice to business owners, executives and affluent individuals and families who are looking for assistance to build, grow, protect and manage their wealth. Services are extensive and range from strategic wealth management advice, investment planning and strategic asset allocation and investment portfolio management, to tax minimisation strategies, retirement and estate planning and personal and business succession insurance.
Superannuation
The Superannuation team works with trustees, members and employers in all segments of the industry: large fund compliance, self-managed funds, administration, employer obligations, member retirement planning and estate planning. The expertise of the Pitcher Partners team lies in developing a super strategy that supports and builds wealth for retirement whilst ensuring all regulatory requirements, and this concessional taxed structure is not compromised.
Pitcher Pharmacy
Pitcher Pharmacy provides in-depth and specialised solutions to help pharmacists manage and grow their business. Core accounting and taxation skills are just the start of this unique and specialised service. Backed by an extensive knowledge of the pharmacy industry, its people and the business of pharmacy, the Pitcher Pharmacy team help businesses grow profits, generate cash flow and implement technology solutions.
Getting social
Personal journeys
Work life balance
Meet Tom
Graduate ambassadors
Pitcher Partners
---

Selini Kormas
Analyst
Avid basketballer and audit professional
---
Graduating university in 2016, Selini wasn't certain what she wanted to do with her life (and openly admits she's still not 100% sure). But, with a passion for people, a mind for numbers, and a longing to pursue a professional career, Selini landed a role with one of Australia's most highly regarded advisory, audit and accounting firms.
As the end of her double Bachelor degree majoring in Accounting and Banking & Finance approached, Selini weighed up her options. There were many directions her learnings and passions could take her, but how would she choose? The answer, in Selini's words, was to join a well-known brand that could support her in developing her skills and experience, while getting close to the action and excitement.
Selini considered a range of roles and businesses, but Pitcher Partners seemed the best fit. "Pitcher Partners had a reputation in the industry of being different to other firms. It valued its people – both employees and clients – and that was important as I didn't want to be just another number."
Selini's first week at Pitcher Partners was an opportunity to connect with graduates from Pitcher Partners firms around Australia. The 2017 cohort spent an intense week of learning and development on the Gold Coast: listening to leading guest speakers, exploring the local area and making new friends.
The learning, rewarding work and comradery continued when Selini began her new role in the audit division. She felt close to the action from the outset, making offsite visits to clients alongside colleagues, managers and partners. It's a pattern that has continued. "Every audit is different, and exciting. The team and I usually work on-site with clients for several weeks at a time, providing an opportunity to experience the client's business first hand."
Selini's work is just one of her passions. She dreams of expressing her creative side through jewellery design, and if she wasn't in the corporate world she would pursue her professional basketball career. Selini likens the game to her experience of working at Pitcher Partners. "Business and sport aren't that different. It's important to have a great coach and team around you."
Upon reflection, Selini concedes she probably could do it all right now, because workplace flexibility and trust from her managers and firm partners encourages a healthy work-life balance.
Selini has forged strong friendships during her time at Pitcher Partners. "I've stayed with my graduate cohort and we've been on the journey together. I'm actually starting my CA (Chartered Accountant) Program this year [2019] and while I wasn't expecting to get back to study again so soon, it's a great opportunity thanks to Pitcher Partners."
When asked if she saw herself at an advisory, accounting and audit firm when she was younger, Selini vehemently says no. But she's been pleasantly surprised. "The team here is vibrant…and some more young at heart," she jokes. "The stereotype of accounting firms as conservative and old fashioned just isn't true."
Pitcher Partners is made up of a broad range of people from diverse beginnings. Meet all of our career ambassadors and read their personal journeys of success here.
---

Vivian Nguyen
Analyst
Life-long learner and financial audit whiz
---
Transitioning to the professional workforce was daunting for Vivian, but she has progressed from vacationer to professional with poise. With a strong work ethic and eagerness to learn and grow, Vivian quickly found herself in front of real clients, and now helps them to manage their businesses and solve real business problems.
Vivian's ongoing career journey with Pitcher Partners is fuelled by her understated confidence, sharp intellect and strong motivation. She first joined Pitcher Partners in 2017 through the vacationer program, and immediately stood out with her high calibre work and positive attitude. This led to ongoing employment as a bookkeeper during the final year of her undergraduate degree, and the offer of an analyst role in the firm's graduate program.
With a Bachelor of Economics and Finance, you might expect this rising young professional to work in one of Pitcher Partners' advisory divisions, but Vivian specialises in preparing financial statements and identifying key business risks for family and private business. Pitcher Partners recognised Vivian's talent for numbers early on, and supported her to undertake a bridging course to develop her financial accounting and theory skills. "I worked full-time while studying part-time. My manager was really flexible, giving me time away from the office to study and take exams, which made juggling work and life manageable."
Within days of officially commencing the graduate program, Vivian was accompanying senior staff to client-site projects – to observe, learn and contribute. It's this part of the job Vivian enjoys most. "I love working with clients. It's getting to know the people behind the business, and understanding their passions and goals, that's the best part of my job. It's a lot of responsibility, as clients are relying on me for the right information at the right time. Working directly with clients gives me the drive and passion to deliver my best."
When not focused on the books – both text books and clients' books – she is a budding pastry chef and aspiring florist, enjoying the peace and calm associated with using her hands to craft something beautiful and unique. "It's a way of switching off after focusing on numbers for much of the day, but I also love to bake for others." Vivian's generosity is abundantly clear. She has a strong group orientation and is known for her ability to bring people together in conversation, whether it's through a delicious cake or a serious conversation about finance.
Pitcher Partners is made up of a broad range of people from diverse beginnings. Meet all of our career ambassadors and read their personal journeys of success here.
How to apply and FAQ's
Pitcher Partners
---
How do I apply?
Once applications are open you will need to apply online via our website https://pitcher.com.au/careers/student-careers

When do applications open?
| Firm | Program | Application open date | Application close date |
| --- | --- | --- | --- |
| Adelaide | Vacation | 17 February 2020 | 30 March 2020 |
|   | Undergraduate | Employed on an "as needed basis" | - |
|   | Graduate | Employed from Undergraduate Program | - |
| Brisbane | Vacation | 17 February 2020 | 22 March 2020 |
|   | Graduate | 17 February 2020 | 22 March 2020 |
| Melbourne | Vacation | July 2020 | August 2020 |
|   | Internship and Cooperative Placement | July 2020 | July 2020 |
|   | Graduate | 24 February 2020 | 31 March 2020 |
| Newcastle | Student Trainee | Employed on an "as needed basis" | - |
|   | Graduate | Employed on an "as needed basis" | - |
| Perth | Vacation | 3 February 2020 | 22 March 2020 |
|   | Graduate | Employed from Vacation Program | - |
| Sydney | Vacation | 17 August 2020 | 11 September 2020 |
|   | Cadetship | 25 May 2020 | 19 June 2020 |
|   | Graduate | 9 March 2020 | 13 April 2020 |
Pitcher Partners on tour
Pitcher Partners
---
Pitcher Partners understands the value of gaining local and international experience as well as the opportunity to work within a different environment and culture. For eligible staff, they offer secondments to a large number of international locations within the Baker Tilly and Pitcher Partners networks. Read on as James Hill from the Melbourne firm tells us about his secondment experience with Wolrige Mahon in Vancouver, Canada.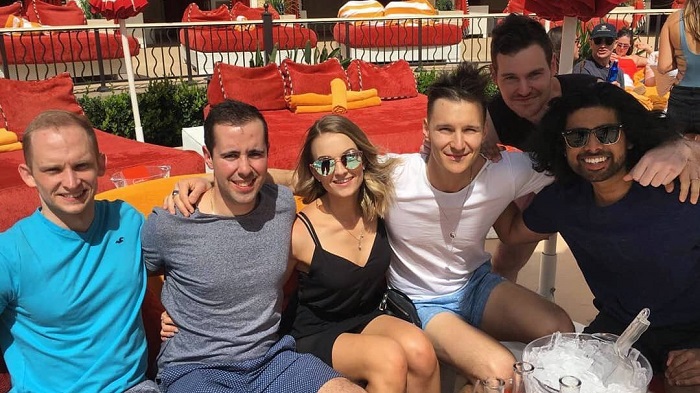 What made you decide to take a secondment?
One of the main draw cards when I applied to work as a Graduate at Pitcher Partners was the possibility of a secondment opportunity. After completing my CA I had no hesitation in applying and was over the moon when I found out that I had been chosen to represent the firm at Wolrige Mahon.
What type of work were you doing while on secondment?
I worked in the Tax Consulting team and I arrived during their busy season. The staff there were working in excess of 80 hours per week during that time and someone still found the time to come out and show us the city. The work consisted broadly of preparing Financial Statements and Income Tax Returns whilst also assisting with a few smaller audits.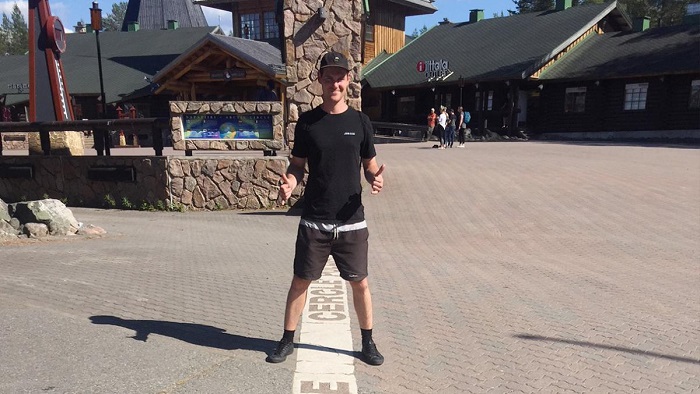 What did you enjoy most about the secondment, from a work perspective?
I really enjoyed getting to learn about the Canadian tax system which I had no knowledge about prior to my secondment. The tax team that I worked with were amazing and took the time to help whenever I had any questions (and trust me, there were plenty) and the experience was made better by the people I worked with. Going in with the attitude that I was willing to learn and do anything really helped me.
How has/will this secondment opportunity impact your career?
The entire secondment experience was incredible from start to finish and gave me a good insight into how other firms operate and made me appreciate even more how well Pitcher Partners operates and treats it staff. The experience has made me a more well-rounded, confident and independent person which will only benefit me in the future.
What was the best thing you experienced during your trip, that you wouldn't have been able to do without your host firm?
The best thing I experienced from the secondment itself was really feeling like one of the employees at Wolrige Mahon. No one treated you any differently to the locals and everyone made sure that you were going okay if you had any issues. The Partners, whilst busy, took the time to talk to you as they were just as interested about the Australian tax system as I was of the Canadian one. There aren't many scenarios where you can tell a Partner something they don't already know.
How did you make friends during your secondment?
I went to secondment with the philosophy that I could be whoever I wanted to be and no one would know any different from back home. That being said, I made sure that I was up for any experience that was thrown my way and made sure that I was actively getting involved in any work activities that were occurring. Failing that, a few gin and tonics didn't hurt when trying to meet new people outside of the office.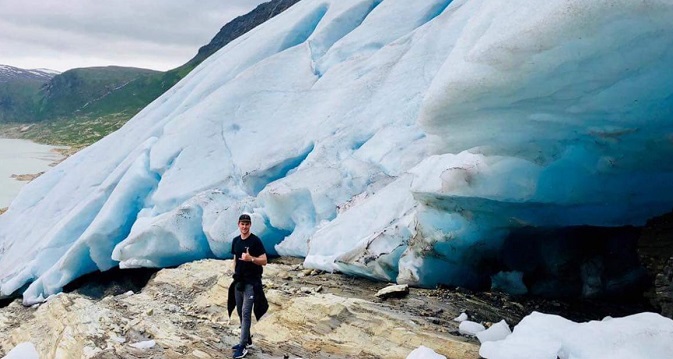 What were your living arrangements like during your secondment?
The host firm put me and one of the other secondees up in a two-bedroom apartment right in the heart of downtown Vancouver. We literally had the city on our doorstep which made for travelling around incredibly easy. The office was also only a few minutes' walk away which was appreciated during those cold mornings.
What was the best thing you ate during your secondment?
On my second last night I treated myself to an insane seafood platter from one of the top rating seafood restaurants in Vancouver. Whilst pricy to say the least, by that stage of the secondment the budget was well and truly blown so I just rolled with the punches. I also discovered Ramen and that may be one of the best things that has ever happened to me.
What has been your most memorable or valuable experience at your secondment?
It is impossible to name just one experience from the secondment that really sticks with me. You literally felt like the world was your oyster and we made use of the weekends by travelling to Whistler, Portland and Las Vegas, to name a few. The memories are slightly foggy from Las Vegas but that can only mean it was a good weekend.