Stockland Graduate Programs
Stockland is one of the largest diversified property groups in Australia with more than $17.9 billion of real estate assets. We are Australia's largest community creator and we own, manage and develop retail town centres, logistics centres and business parks, office assets, residential communities, and retirement living villages. Founded in 1952, today Stockland leverages its diversified model to help create thriving communities with dynamic town centres where people live, shop and work. Our vision is to be a great Australian real estate company that makes a valuable contribution to our communities and our country.
Stockland currently has 0 opportunities.
Select the following options:
Past Stockland Graduate Hiring Statistics
If you're interested in working at Stockland, understanding when they have opened up applications for their graduate programs, graduate jobs and internships is helpful knowledge to have so you know when you might need to apply. Use the below information to see when Stockland hires graduates, but more importantly what graduate degree's and other student attributes they target for their jobs.
---
Disciplines
Accounting (12%),

Administration (4%),

Arts and Humanities (24%),

Banking and Finance (36%),

Business and Commerce (84%),
Work rights
Australian Citizen (100%),

Australian Permanent Resident (100%),

New Zealand Citizen (12%),
Our organisation:
Stockland was founded in 1952 with a vision to 'not merely achieve growth and profits but to make a worthwhile contribution to the development of our cities and great country'. It is this recognition, that business has more to offer society than profits alone, that has seen us endure.
As a real estate owner, manager and developer, we believe that we have both the opportunity and the responsibility to create the right balance of social, environmental and economic conditions for our communities, customers and investors now and in the future.
Our sustainability strategy focuses on this opportunity to deliver shared value; that is deliver economic value in a way that also creates value for society by addressing its needs and challenges.
Stockland - We create the places that people make their own.
Our vision and Purpose:
Our vision is to be a great Australian real estate company that makes a valuable contribution to our communities and our country.
This approach is underpinned by our purpose – "we believe there is a better way to live" – and is brought to life by our employees who are guided by Stockland's values of Community, Accountability, Respect and Excellence (CARE).
Our values:
Our vision is achieved through our values. Regardless of your role, our community of employees are encouraged to work and deliver in accordance with our CARE values. At Stockland we value:
Community - Work together to create better places and experiences for everyone.
Accountability - Take responsibility for ourselves, our work and our team's and Stockland's success.
Respect - We value each other's points of view and differences.
Excellence - Strive to be the best in what we do and what we deliver.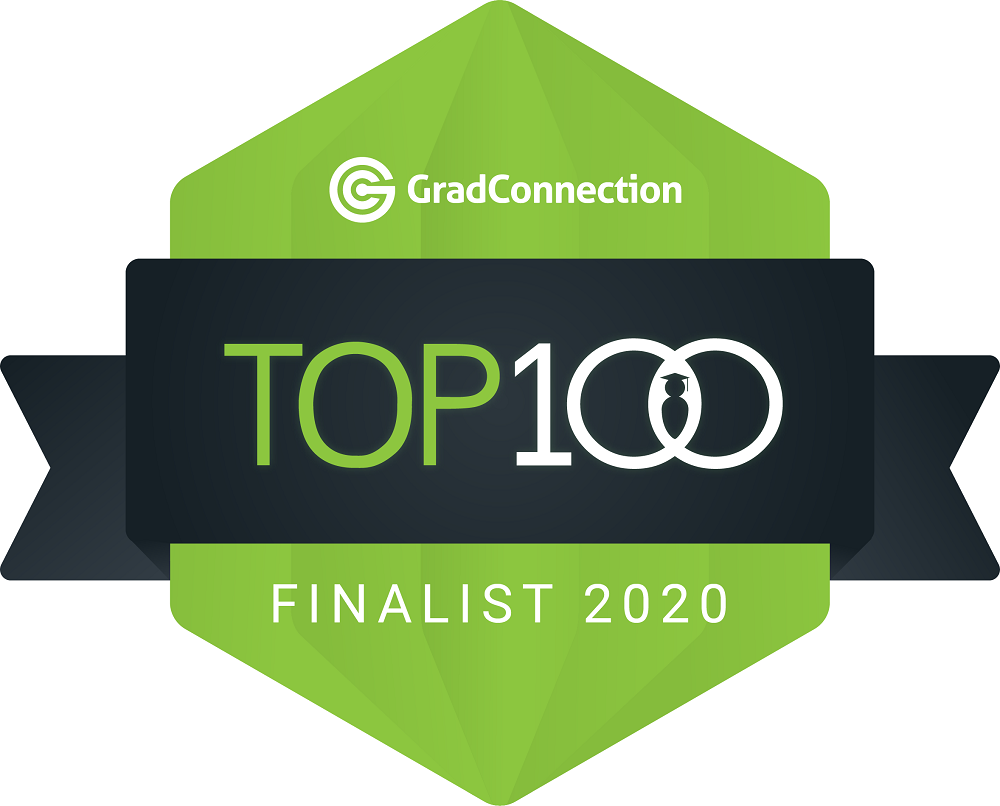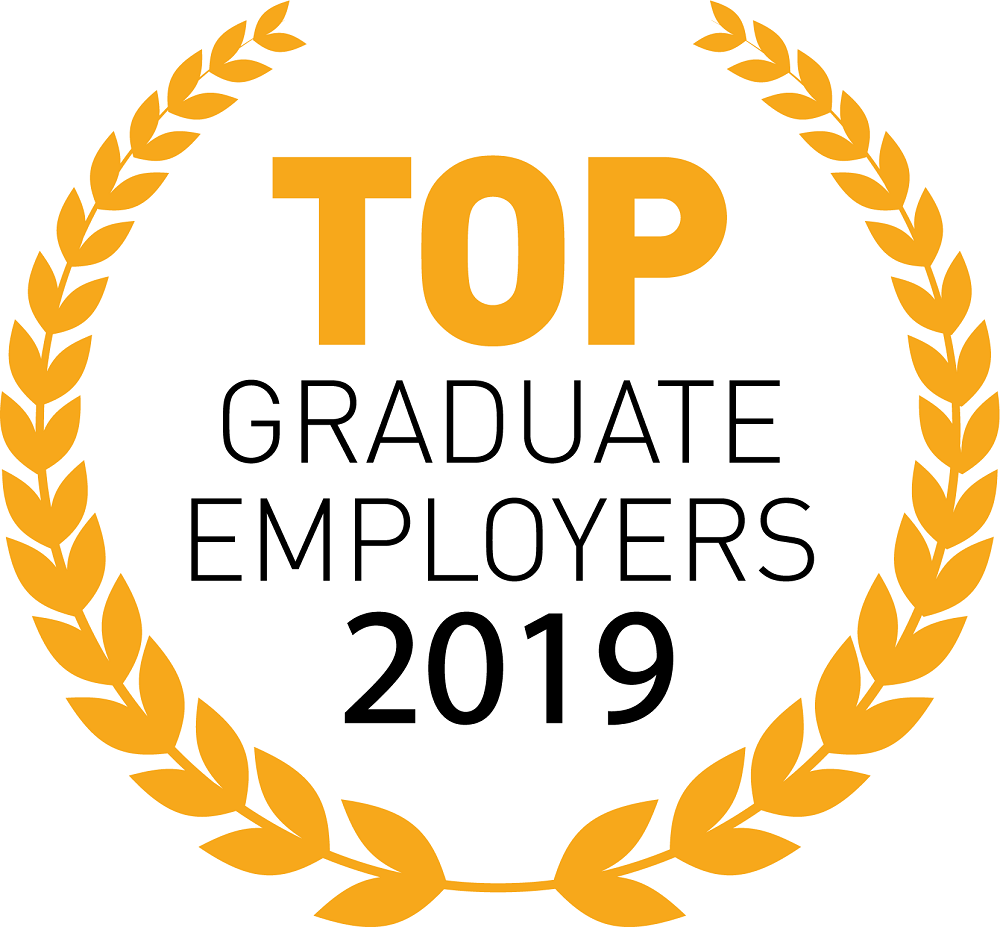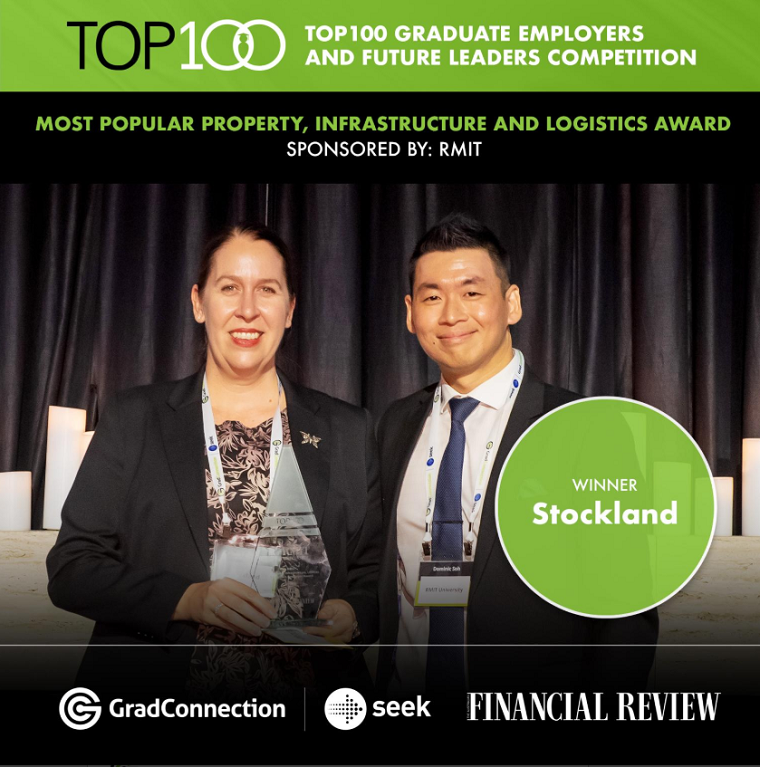 Our Graduate Program
Stockland
---
At Stockland, we're proud of the role we play in supporting the careers of the next generation of property professionals and our program offers you a full time permanent role that takes you on a 2 year journey to develop your capability and participate in focused development days.
You will also benefit from coaching as well as the support of a dedicated sponsor to help you make the most of the program. Highlights of the program include design-thinking innovation workshops, spending time together with graduates from around the country and the chance to bring your fresh ideas to Stockland.
We have been recognised as both a Top 100 Graduate Employer by The Australian Financial Review (placing in the top 30 in 2018) and an Australian Association of Graduate Employers (AAGE) Top Graduate Employer graduates in 2018 and 2017.
As a Stockland Graduate, you will have a number of opportunities to develop yourself and future proof your career. In addition to dedicated Graduate Development Workshops you'll attend with the rest of your graduate cohort, you will also have access to a number of other Stockland learning and development opportunities as well as  training courses with the Property Council of Australia to help you deepen your knowledge of the property industry.
About the program
Commencing in February, highlights of the Stockland Graduate Program include:  
Working with an allocated sponsor and buddy for your two years on the program
Attend tours of our various assets to learn about all aspects of Stockland's business
Meaningful exposure to our Executive Committee and other senior leaders
Dedicated career management and coaching
Various volunteering and mentoring opportunities, and
Making a contribution through our Employee Advocacy (diversity & inclusion) and Employee Innovation Groups.
At Stockland we offer a range of benefits. Alongside a competitive remuneration package which is reviewed annually, we have developed a suite of benefits and options to enhance both your work and personal life. Below are some of the great benefits you'll receive working here at Stockland:
Flexibility & Work-life quality:
Your well-being is important to us and we know that you'll deliver at your best when you have a work life balance so we are committed to making this a reality. Stockland encourages all employees to do 'One Simple Thing' to integrate flexibility in how they work and over 80% of our employees have informal or formal flexible work arrangements in place. This ranges from sporting activities, family commitments to life admin and community work.
We deliver on our commitment to ensuring work-life quality through several benefits programmes including the option to supplement your annual holiday entitlement and offering various types of leave to assist employees in meeting their personal, family, professional and community commitments. Additionally, we offer the Work Life Links concierge service designed to connect you to services and suppliers based on your unique needs and requirements.
Lifestyle benefits:
From household appliances to apparel, as a Stockland employee you will be able to take advantage of corporate rates. This also includes discounted leisure and travel benefits.
Health and wellbeing:
You and your families' health and well-being are important to us. All eligible Stockland employees are offered a Bupa corporate membership plan and have access to our employee assistance programme which is on hand to provide impartial pastoral support. To "sweat the good stuff" our employees have access to gym and fitness related discounts.
Other benefits:
Our wider benefits list is extensive and is inclusive of a financial, legal and health services provision. To support your ongoing professional development, Stockland will explore paying membership fees for a career related professional body each year.
Selection process
We're looking for graduates with a passion for property and a belief in our values of Community, Accountability, Respect and Excellence (CARE). 
Our selection process includes these key steps:
Submit your application, CV and academic transcript
Complete a psychometric assessment
Attend a video interview
Attend an in-person interview, and
Submit contacts for a reference check.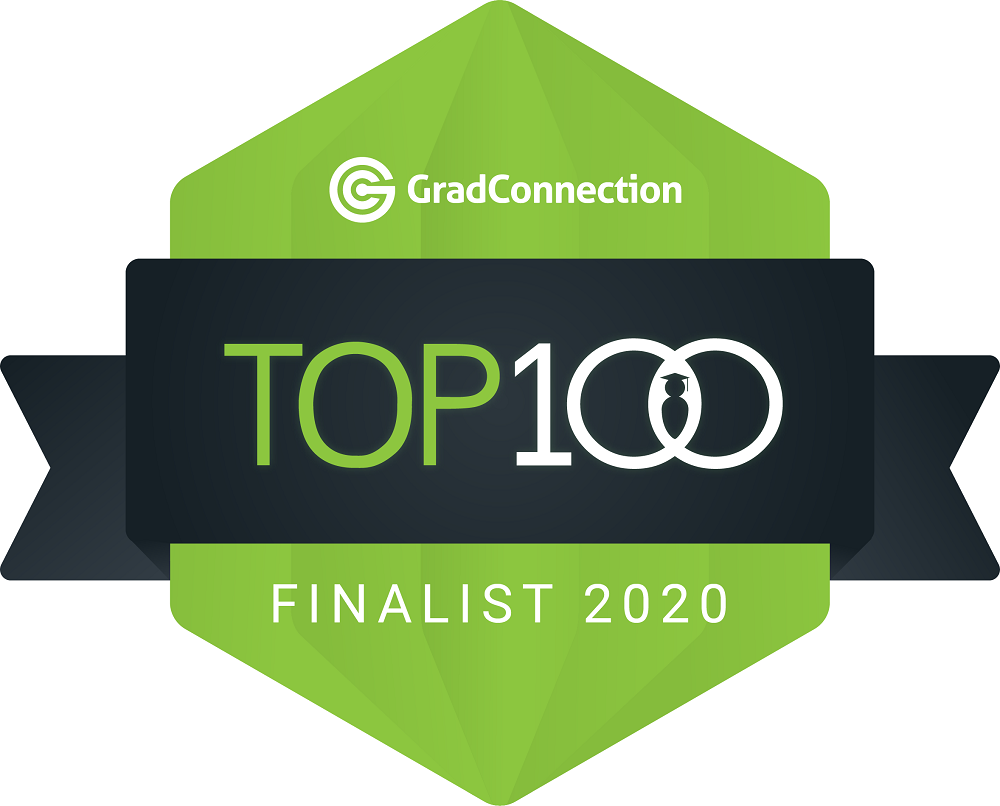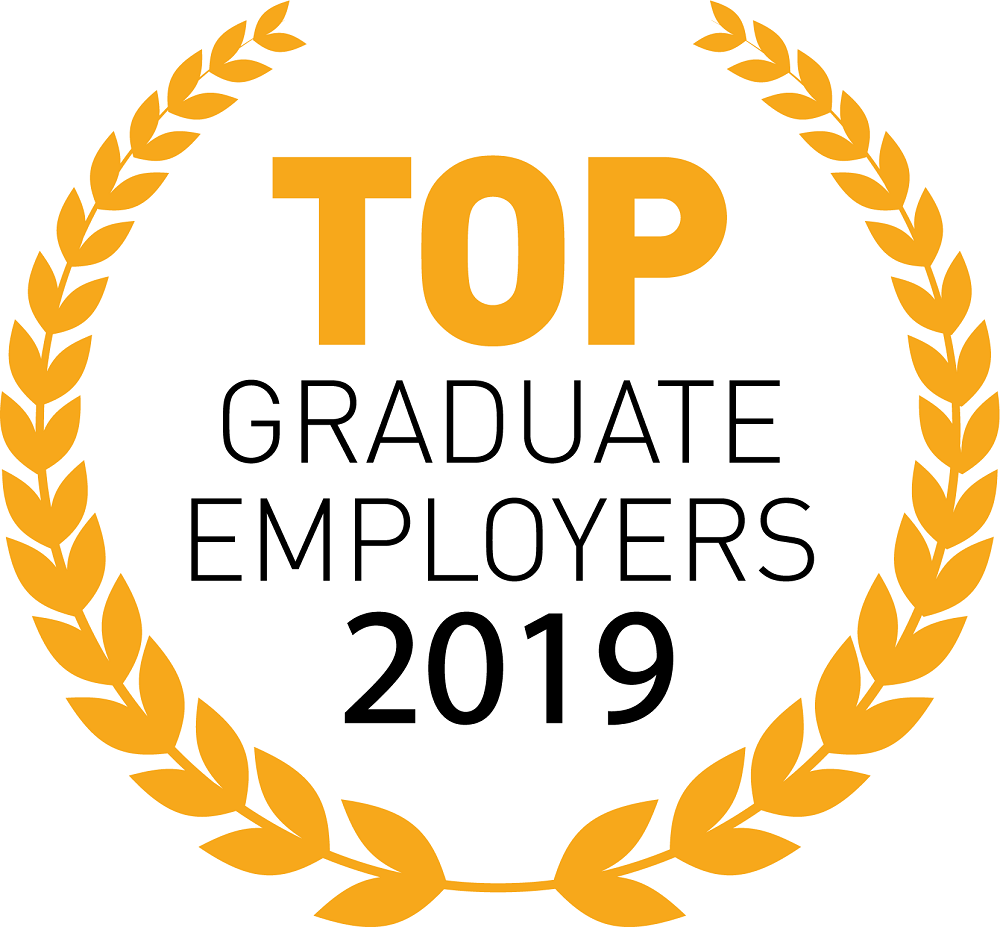 Alex Koerber
Development Graduate
University Technology, Sydney
Bachelor of Property Economics (Honours)
1. What have been the highlights of the graduate program?
Being given the opportunity to become part of an enthusiastic team that have been very supportive and encouraging. In particular, it has been a great experience assisting in delivering Willowdale's first parks and Community Facility.
2. Why Stockland?
Stockland has been able to introduce me into the company in a way that has allowed me to understand the different parts of the company and offered me opportunities to develop and become an important part of the team. Stockland is all about working in a collaborative way to provide communities around Australia with a better lifestyle and importantly, having a bit of fun along the way.
3. What does a typical day as a grad involve?
I usually spend 1-2 days on site, meeting with contractors and consultants. The rest of the time is spent in Head Office where we have meetings, workshops and desk time.
4. Tell me a bit about your rotations and training and development opportunities
Commercial Property – spent time in Centre Management and with the Project Management team out at Wetherill Park during construction of the $220 million redevelopment.
Residential Property – assisted the Elara, Schofields and Willowdale Development Teams and was able spend a lot of time on each of the sites understanding the many different parts of a residential community development.
Retirement Living – developed a strategy to improve the condition of a Retirement Village in South Australia. I was given the opportunity to travel down there a few times, which was good fun.
Sustainability – helped developed Toolkits for every Commercial, Residential and Retirement Living project to have, in order to assist them in integrating sustainability initiatives into their respective projects.
Research – assisted the team in updating the market research of key corridors in Sydney, understanding the market indicators Stockland use when making decisions about buying/selling assets.
5. What are some of the social aspects of the program?
I have been able to play touch footy, basketball, participate in fun runs for our partner charities and many more social activities.
6. What is your one tip for a graduate applying for a graduate role?
Be genuine.
---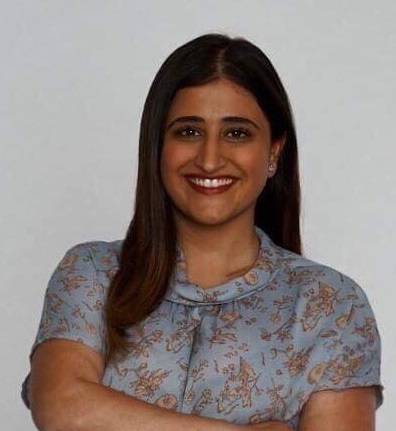 Aisha Jabeen
Commercial Property Graduate
Macquarie University
Bachelor of Law and Arts (Double Degree)
Degree completed in 2016 – Graduation Ceremony 2017
1. What has been the highlights of the Graduate program?
There have been various highlights in the Graduate program, however if I were to pick one, it would be the exposure that we as Graduates receive to Senior Management. I have had the opportunity to work on some important, insightful and challenging projects, wherein my experience and opinions have been received as a young professional. Where I have been involved in a specific project, I have been given the opportunity to present my work to both Senior internal and external stakeholders, through the support of my Senior Managers. This can be daunting at first, however also made me feel like a trusted and valued member of the team. 
2. What does a typical day as a Graduate at Stockland involve?
During my time so far at Stockland, I have had various rotations in the Commercial Property business, which means my "typical day" is ever-changing with the teams I am working in. In my last rotation as a Property Manager in the Business Parks team, my usual day in Head Office began by getting into the office by 8.30am, checking my emails and looking out for anything that urgently needed to be addressed in regards to the properties. The rest of my days are spent either in meetings with the overall Logistics and Business Parks team, or other facets of the business we deal with ( e.g. Project Management, Finance, Group Operations & Risk). I also spent 2 days a week out at our Macquarie Park Office. My typical day on site would involve getting into the office before 8am, checking my emails followed by doing a walk of the assets/properties. The rest of the day will be split into meeting with tenants who are leasing space in our buildings, meeting with contractors who are undertaking work on the properties and address the day to day Property Manager duties. 
3. Tell me about your rotations (if applicable) and the training and development opportunities?
I have had the opportunity to rotate through various functions in the Commercial Property Business. To date I have rotated in Retail Asset Management, Project Management, Group Legal, Logistics and Business Parks and am currently rotating in our Retail Leasing team. The training and development that I have gained from each of these rotations has been so important in understanding the overall operations of the Commercial Property business at Stockland. 
By rotating in such different parts of the business, I have gained an overall 360 degree view of the role each function holds in the Commercial Property business. This has allowed me to work in such different capacities permitting me to use the knowledge I already have, however also challenging me to build on both my soft and technical skills along the way e.g. In my role as a Property Manager I assisted the Procurement team in rolling out our Minor Facilities Management Contracts (using my prior knowledge), however I also built on my excel and financial skills, whilst learning to use new systems for Budgeting and Forecasting periods. 
In addition to enhancing my personal development, rotating through the business has allowed me to network and build strong relationships with various people not only in Commercial Property, but Stockland as a whole. 
4. What has been the best part of being an employee of Stockland?
The best part of being an employee at Stockland for me as a Graduate has been the flexibility that has been provided in all aspects of the program and my day to day roles. Flexibility is interpreted differently across different teams, however I have observed a level of flexibility in each team that I have been a part of. Whether this has been in the form of working from home on a day where I have a doctor's appointment, being able to come in early and leave early due to personal commitments or having the ability to move across teams/projects for new opportunities. 
5. What's been your #gradgoal that you have achieved since being on the program?
A personal Graduate Goal of mine has been to confidently be able to present to Senior Management in the business by enhancing my presentation skills, and being involved in a project where I am responsible and accountable. I am proud to have had the opportunity to been involved in a few projects that have given me the opportunity to prepare and present to the Commercial Leadership Team (CLT), which consists of the CEO of Commercial Property and all the various General Managers within the Commercial Property business. These projects have not only enhanced my presentation skills, but have also allowed me to accountable and responsible on a project, challenging me along the way.
6. What advice do you have for students making an application for the Stockland Graduate Program?
My advice to future applicants would be that you be genuine. Answer the questions honestly, as this will allow Managers hiring you to get an idea of who you are and what kind of roles are suitable for yourself. Do some research on the business unit/part of the company you are interested in and are looking to secure a role in, as this is what will distinguish you from other applicants; and I would highly recommend understanding the values of the business and how they tie in with your personal values. All the best!
---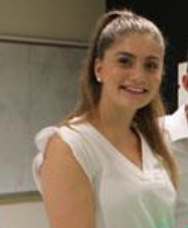 Jessica Sfeir
Group Operations Graduate
University of Newcastle
Bachelor of Business, major in Management and International Business
2017
1. What has been the highlights of the Graduate program?
For me the biggest highlight was being able to work across different business units and teams. As well as being given a project within each rotation and being able to see that right through to the end was a really rewarding experience. The level of responsibility and exposure given in the graduate program provides such a great platform to develop yourself professionally and personally. 
2. What does a typical day as a Graduate at Stockland involve?
Depending on which rotation I am in this can vary significantly. Most days start off by opening my emails, communicating with my team and direct manager about the key deliverables we may have as well as preparing for any meetings with internal stakeholders during the day. And of course don't forget the morning coffee run! 
3. Tell me about your rotations (if applicable) and the training and development opportunities?
I am fortunate enough that with my role I get the opportunity to work on different projects and see them right through. So far I have worked in different teams such Retail Marketing, Customer Experience, Sustainability focused on our community programs for Retirement Living, Human Resources in systems as well as in Diversity and Inclusion space. 
4. What has been the best part of being an employee of Stockland?
The best part of being an employee at Stockland is the support you are given from all levels in the organisation. My sponsor is the COO of Group Operations and my direct manager is a mentor which has been so beneficial for professional development and support during rotations as well as personal support being at the start of my career and the first time being in a corporate environment. As well as the flexibility options which are offered which can really improve your work life quality. For example, I go to the gym once a week during my lunch break with another graduate which allows me to get in a workout which I may not be able to do after hours due to other commitments!
5. What's been your #gradgoal that you have achieved since being on the program?
I think the opportunity to network with other individuals which are in very similar positions as you being in the start of their career and maintaining those relationships as well as leveraging each other later on for advice and guidance in areas which you may not be an expert but is their specialty. 
6. What advice do you have for students making an application for the Stockland Graduate Program?
Never underestimate yourself and don't be afraid to ask questions!!
---
Mark Blake
Development Graduate
Queensland University of Technology
Property Economics
1. What have been the highlights of the graduate program?  
The highlight of my time at Stockland has been the inception and creation of a residential community in South-East Queensland. I worked with the project team, both internal and external, to change what was once a potato farm to a small suburb that thousands of people will call home in the next five years.
2. Why Stockland?
Stockland is the largest diversified property group in Australia – within that comes a multitude of opportunities which you only need to reach out and grab. For the younger generation, I also see the propensity to innovate as extremely important. Stockland has a mandate to innovate, which certainly appeals to me as I welcome creativity and change.
3. What does a typical day as a grad involve?
A typical day as a graduate involves a great deal of internal stakeholder meetings. To ensure you are brought up to speed on all aspects of a given project, it is important to attend as many meetings as possible in the initial phase of entering the work force. This provides immediate context and allows you to contribute in a meaningful way.
4. Tell me a bit about your rotations and training and development opportunities
During my graduate year I was afforded the opportunity to spend three month rotations in three different business units within Stockland – residential development, business development and commercial property. A mentor accompanied me through the various rotations which allowed me to absorb and learn a great deal of information while also making a worthwhile contribution. 
5. What are some of the social aspects of the program?
Despite geographical difficulties, Stockland's graduate program brings together graduates from all across the country to develop and grow on a personal level. There is a distinct emphasis on knowing the people around you and as such you're encouraged to participate in volunteering, team building activities and social sporting teams.
---
Maxwell Laws
Marketing Graduate
Queensland University of Technology
Bachelor of Business (Maj. In Management and Marketing)
1. What have been the highlights of the graduate program?
The key highlight of my graduate program has been the chance to work on Stockland's multi-million dollar website redesign. This project has allowed Stockland to communicate to customers in a range of new ways that the company couldn't do even several years ago. My work has been mainly around developing the content the customers looks for when they come to the site and helping the teams across Australia deliver a superior customer experience to our customers. This is particularly important in a time where Internet research is a core part of the home buying and shopping process.
2. Why Stockland?
I wanted to apply for Stockland's graduate program because of the strong values, culture and purpose it displayed. Stockland understands that, at a fundamental level, property developers have the ability to create communities that improve and enrich the lives of Australia. To work for the company with such a focus, and that is so willing to reward employees for contributing to their communities, is a fantastic experience.
3. What does a typical day as a grad involve?
My day usually starts with grabbing some free fruit that Stockland provides. That's usually followed by attending the daily stand-up meeting, where I give and receive updates regarding the Stockland website. A typical day from there is communicating and meeting with Stockland employees and marketing agencies in Sydney and across Australia to deliver the marketing activities and analysis that is key to Stockland's overall marketing strategy.
4. Tell me a bit about your rotations and training and development opportunities
My rotations are still ongoing. My first rotation was with the Brand Communications team, which use marketing campaigns to communicate with residential, retirement living and retail customers, or sometimes all three at once. Currently, I'm with the Marketing Data Platforms and Technology, which is a new team that really shows the future of marketing. With this team, I help implement and use the technology and applications that allow Stockland to bring their marketing to new levels.
5. What are some of the social aspects of the program?
Stockland employees love a good party. Stockland, in particular our marketing teams, offer a great range of ways to meet new people and other employees. Events like organised morning teas, evening drinks, volunteering days, lunchtime sport, employee roadshows, baking clubs and more are always happening. Outside of these, if there's a new restaurant or café opening nearby, my Stockland colleagues are always up for a lunchtime taste test.
6. What is your one tip for a graduate applying for a graduate role?
Prepare for your interview(s) like you would a test. Be willing to get really reflective and consider what events and experiences in your life demonstrate why you would make a good employee. The more examples the better, but it's still very easy to struggle to remember the specifics when on the spot. So make sure to make a list of key moments and keep them front of mind. Also be willing to toss some personality in with the interview. Questions like 'What are your hobbies' are almost as important as questions like 'What is your experience in XYZ' as interviewers are making sure you could be interesting and positive colleague, as well as a good worker.
---
Max Symonds
Finance Graduate
University of New South Wales
Bachelor of Commerce & Bachelor of Economics
1. What have been the highlights of the graduate program?
The major highlight of my experience in the graduate program thus far was being given responsibility to develop a Financial Benefits Tracking Process for Stockland's IT projects. This project involved a high degree of communication and cooperation with stakeholders from across the business and allowed me to put into practice the finance and accounting knowledge I gained at university.
2. Why Stockland?
The reason I chose Stockland is due to its outstanding corporate culture and the flexibility it offers its employees. No matter what department you are in, when working at Stockland you will quickly realise that there are no set career paths. Your career is what you make it. Stockland's willingness to provide its employees with opportunities in different areas across its business allows for the development of enhanced skills and experiences.
3. What does a typical day as a grad involve?
My day starts off reading (and answering) any emails that would be waiting in my inbox. Up until about midday I will spend most of my time reviewing the accounting work performed by Stockland's recently established offshore accounting team as well as helping out the senior onshore accountants with anything they need. Lunch may either involve meeting some friends out for a bite or representing Stockland in an inter-corporate game of soccer or touch football at the park. I set aside my time after lunch to help with the implementation of the BlackLine project. This project involves embedding BlackLine, an auto-reconciliation accounting tool, within Financial Control.
4. Tell me a bit about your rotations and training and development opportunities
Being a finance graduate I am on a 2 year rotational program being rotated through the 4 different departments of Stockland's CFO Group. These departments are: IT, Financial Control, Business Finance and Portfolio & Planning. So far, I have rotated through IT and I am now currently working within the Commercial Property Accounting Team in Financial Control. Whilst I am not technologically gifted, working within IT provided me with the autonomy to design and run my own finance project, an opportunity that I loved and grabbed with both hands. Working within Financial Control allowed me to practice the accounting skills I learnt at university as well as provided me with exposure to Stockland's core business and financial systems.
5. What are some of the social aspects of the program?
Since joining Stockland I have become a member of their Soccer and Touch Football teams. There is no better way to spend your lunch! The graduate program also offers various opportunities to get involved in volunteering. Earlier in the year I took part in an Australian Business and Community Network 8-week volunteering program at Bourke Public School. This program involved helping to teach mathematics to grade 1 children on a Monday morning. It was a fun and very rewarding experience.
6. What is your one tip for a graduate applying for a graduate role?
Apply for roles that are of interest to you and make sure you understand why you want a particular role at a company. You have a higher chance of being successful and to develop a career in roles which will stimulate and challenge you.
---
Priscilla Lodge
Development Graduate
RMIT University
Bachelor of Applied Science (Property and Valuations) (Honours)
1. What have been the highlights of the graduate program?
A key highlight of the graduate program is the significant responsibility and accountability I was entrusted with. Right from the start of my first rotation, I was heavily involved with the project I was assigned to. This enabled me to learn quickly, and make a positive contribution to the team. I also really enjoyed the rotational structure of the program and the broad exposure it provided me to the entire business. The nature of this afforded me extensive opportunities across a range of environments including: residential site meetings; industrial warehouse inspections; stakeholder negotiations regarding new site acquisitions; marketing collateral preparation and retirement village development planning. 
2. Why Stockland?
The rotational structure of the scholar year was the key reason in me choosing to apply for the Ervin Graf Scholarship. At such an early stage in my career, I was very drawn to the opportunity to be exposed to a diversified company with scope for experience across a range of fields. Additionally, Stockland's reputation and success in the industry was also a strong factor in me choosing Stockland. The opportunity to learn from and by surrounded by the 'best of the best' was incredibly appealing from the outset.
3. What does a typical day as a grad involve?
The best part about being a grad at Stockland was that there was never a typical day, particularly given I worked across a range of businesses and projects throughout my year. During my rotations I would attend site meetings; update stage pricing; produce creative for releases; undertake feasibility analysis for future site acquisitions; attend meetings with key external stakeholders such as key commercial tenants, service providers, and local and state government; plan Display Village launches; undertake preliminary planning for retirement village expansion; retail leasing analysis…. The list goes on!
4. Tell me a bit about your rotations and training and development opportunities
I worked in 5 rotations across the Victorian business throughout my year:
Residential: I worked in development at our Highlands project. Working closely with the development manager I was involved in all aspects of the project.
Commercial: I had a number of 'sub-rotations' working in industrial, leasing, development, casual mall leasing and centre management. I went to every single asset including all industrial sites and all shopping centres which was fantastic.
Retirement Living: I worked in development across a few projects, including looking at the expansion of one of our existing villages.
Marketing: I produced release brochures, community newsletters, undertook signage rebrands and sales centre refreshes.
Business Development: I was assisting on a key medium density acquisition which provided invaluable exposure to negotiations at both and internal and external level as well as key stakeholder engagement and relations.
5. What are some of the social aspects of the program?
The culture at Stockland is brilliant and lends itself to a number of social and volunteering opportunities. I have been involved with our Vic social committee which has enabled me to continue to get to know many more of my colleagues. Furthermore, I am also involved in the Stockland CARE Foundation which has provided some fantastic volunteering opportunities such as the ABCN mentoring program, Red Kite corporate quiz and The Big Issue.
6. What is your one tip for a graduate applying for a graduate role?
Be authentic.
---
Richard Lack
Western Sydney University
Bachelor Business (Property)
1. What have been the highlights of the graduate program? (it would be great to include details of a project/task you've been involved in and the impact your contribution/the project has had)
In 2014, Stockland announced its re-entry into the Apartments & Mixed Use Residential sector. This position has involved the start-up and implementation of Stockland's growth strategy, a combination of the redeveloping existing assets and the acquisition of new sites. The role requires sound analytical and financial capabilities alongside strong influencing skills, presenting to a wide and diverse audience to provide recommendations and advice for various projects and new opportunities.
Key highlights:
Highest and Better Use asset analysis and presentation to Executive team of concept designs, rezoning strategies, sales and market analysis, feasibilities and project budgets to assess the redevelopment of existing assets;
Merrylands Court mixed use development – support on the design and development stage of Stockland's first re-entry project into apartments and mixed use sector;
CARE Foundation (Stockland's Charity Foundation) co-ordinator – preparation and management of Group wide charity events (Fun Run, Game of Floors) including idea generation, budgeting, risk assessments, and presentation to the Executive team;
Strategic and operational support to new business ventures;
Ad hoc research and analytical support to senior management team;
Founder Stockland Cycling Society – Tour De PIF 2016 raising up to $3,000; and
Manager, Player & Captain Stocklands Basketball Team – 2016 Winter Champions.
2. Why Stockland? 
Looking at Stockland as a university student, I heard amazing things about the culture, values and prestige Stockland had. My lectures promoted various grad opportunities all of which sound great, however it was every time they mentioned Stockland, that they said "this is the one to go for". Now being at Stockland for over a year and a half, I can agree with all the statements about culture, values and prestige. Stockland really does 'create better a place to live'.
3. What does a typical day as a grad involve?
As a successful graduate at Stockland, you will have opportunities to learn and work alongside great leaders of the industry including being mentored by industry leading senior managers; partake in constructive meetings, take on valuable responsibilities to contribute to such a large organisation; and present a new business case to the Executive Committee.  The grad program will not only develop you to become more confident, knowledgeable and give you rare experiences but will define your character and personal brand.
4. Tell me a bit about your rotations and training and development opportunities
My role involved rotating throughout Stockland's core business functions, shadowing and assisting senior managers in day-to-day tasks.  The position enabled me to attend CEO meetings and discover what is involved to become a property leader and make viable commercial decisions.  The rotations enabled me to learn from different management styles and be supported by a mentor.  Throughout my time at Stockland, I have also been able to develop skills and fundamentals for day to day business life through multiple sessions facilitated by Milan Partners.
5.What are some of the social aspects of the program? 
Stockland offers a fantastic social lifestyle above and beyond a day as a graduate.  There are endless opportunities for employees to get involved in. Stockland support a range of social sports including basketball, touch, soccer, netball and cycling teams. There are also great chances to get involved in volunteering.  Stockland has two major charity partners and holds regular fundraising events for all employees to participate.  These may include being a part of Stockland's Dragon Boat Team, Stockland's CARE Charity Foundation and the ABCN mentoring program. Along with these initiates, Stockland also knows how to celebrate success. Monthly staff drinks provide the opportunity for all staff to gather and recognise the past month as well as just catching up with peers.
---
---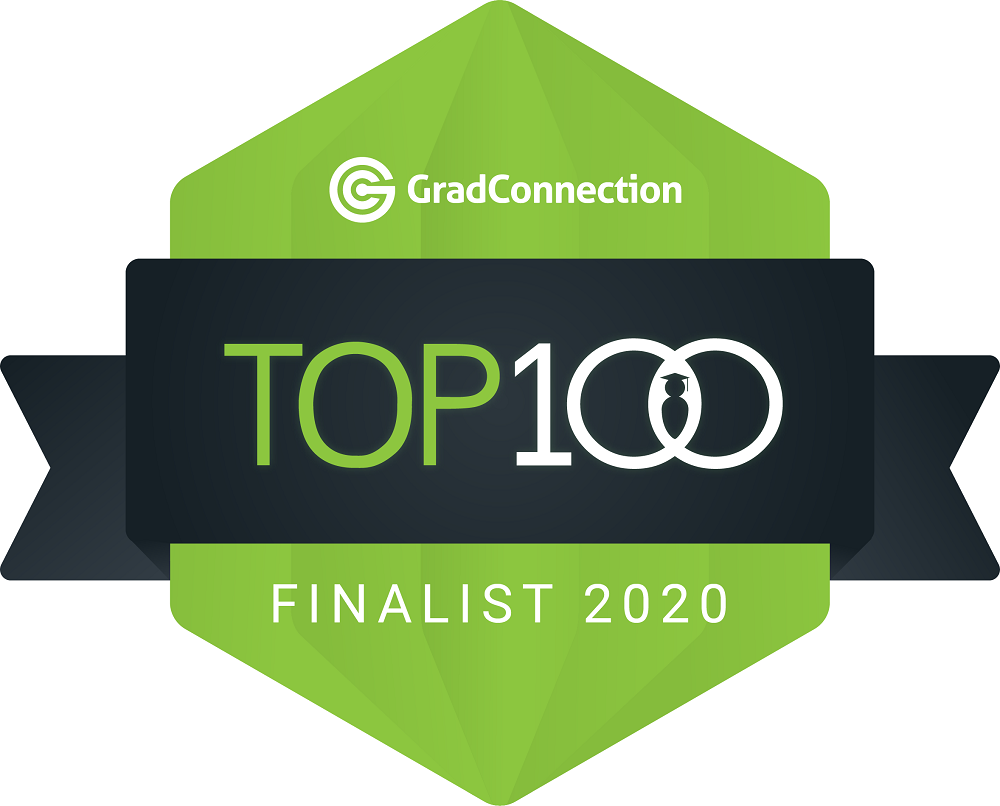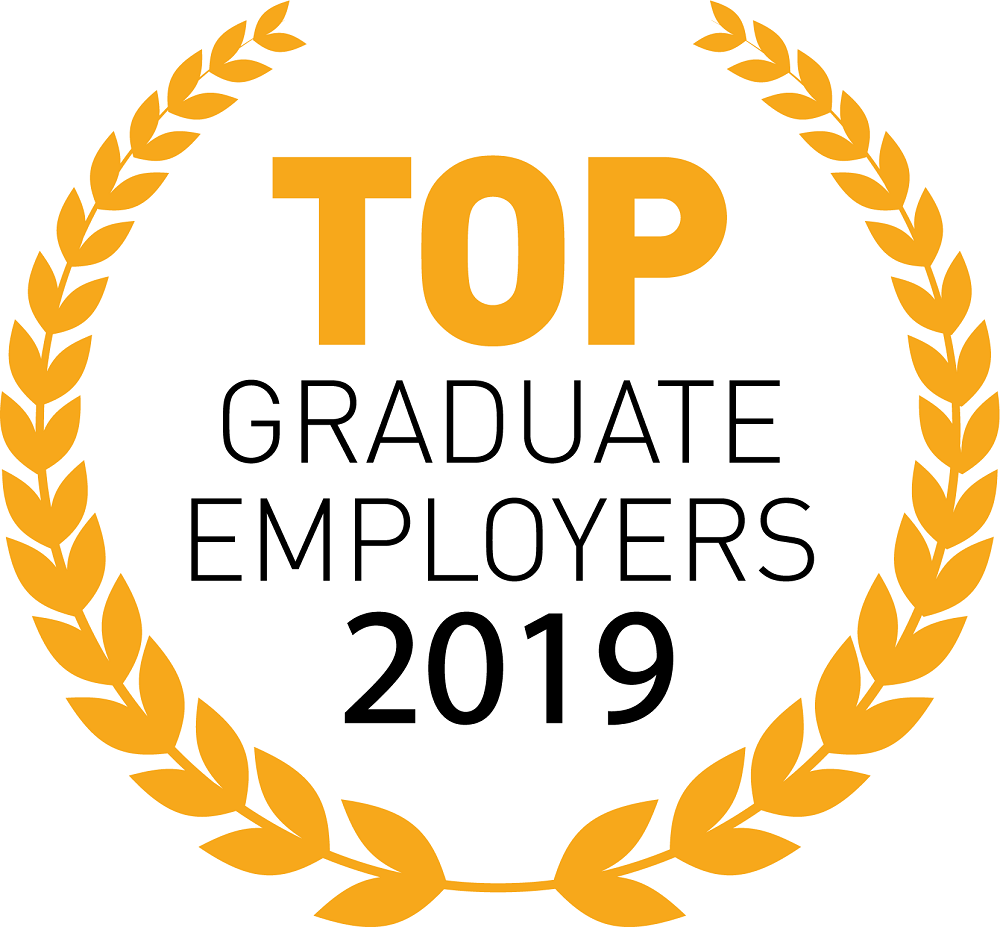 Why Join Us…? Together, We Create the future
Stockland
---
At Stockland, we work in a highly collaborative environment that provides flexibility, opportunities and respects differences. You will be supported by extraordinary people while having access to diverse experiences to grow and progress your career. 
To answer the question why joined us, we asked our people what made Stockland a great place to work. This is what they told us:
We are driven to deliver sustainably
We collaborate to grow and succeed
We find flexible ways to work
We are a community, creating communities
We have common values and different perspectives
Together, we create the future….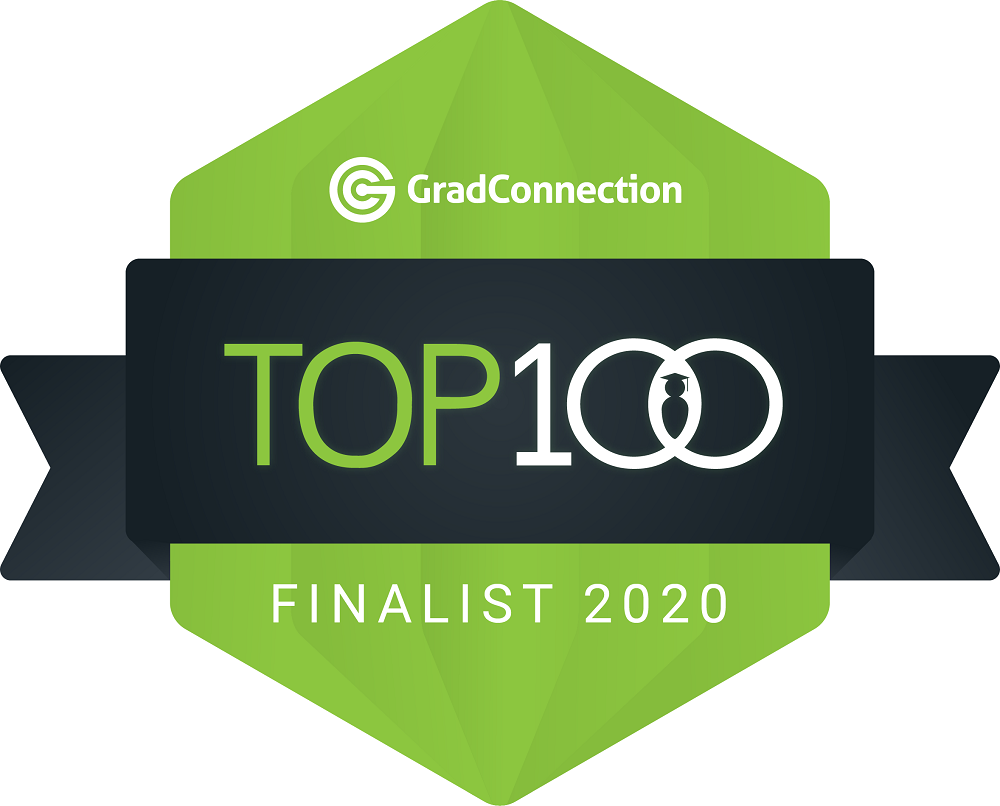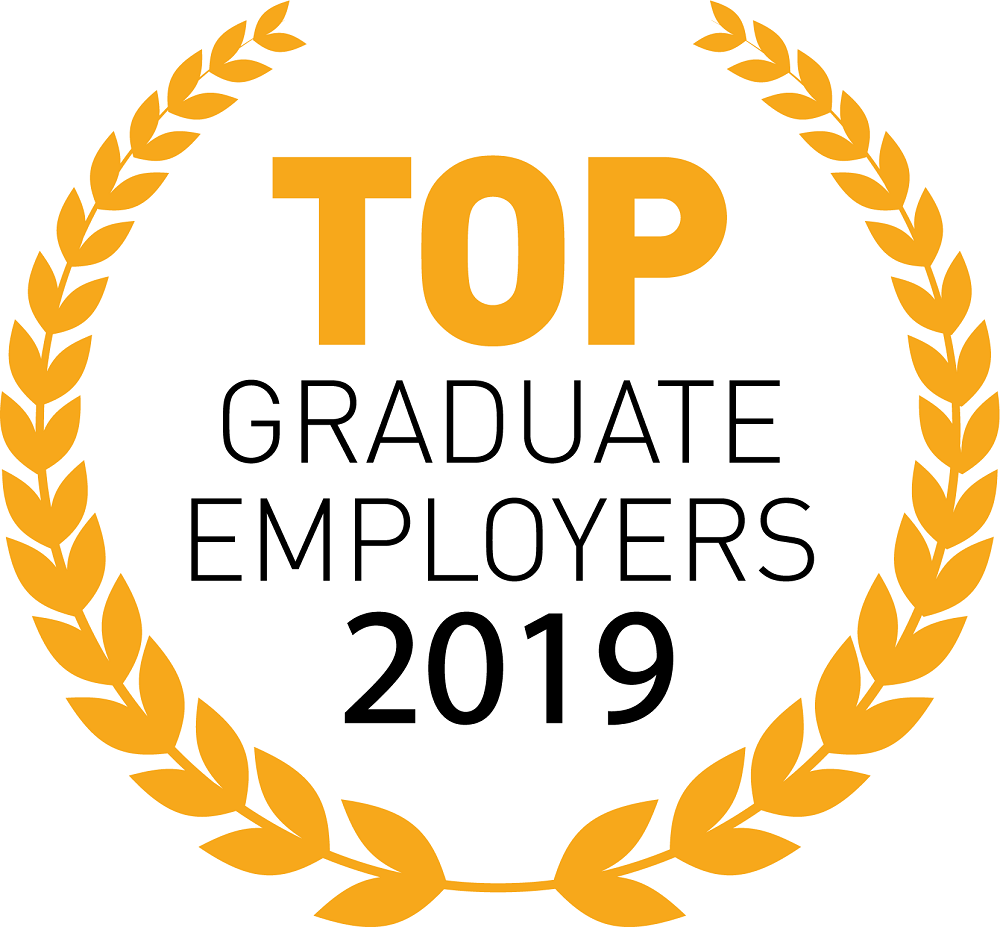 Diversity

Stockland
---
Our customers come from vibrant and unique communities all across Australia. To reflect our range of customer needs and drive innovation throughout our business, we want to create a diverse team with a range of backgrounds and experiences.
Stockland is committed to creating a diverse workforce by providing equal opportunity in all aspects of employment including recruitment, training, promotion and remuneration. We offer a workplace environment where everyone can contribute authentically and holistically. It is also important to us to ensure flexibility is not just supported, it is encouraged.
Embracing a diverse workforce is critical for our business to attract and retain the most talented people. Building a more inclusive workplace facilitates greater diversity of thought, more informed decision making and ultimately better business outcomes.
At Stockland we embrace difference and are very proud that 94% of our people feel that Stockland provides a working environment that is accepting of differences in cultural backgrounds and lifestyles.*
We deliver our diversity and inclusion ambitions through our Employee Advocacy Groups which drive across a variety of areas including Gender Equality, LGBTI+, Flexibility, Wellbeing and Disability.
Stockland has also been recognised as an Employer of Choice for Gender Equality with the Workplace Gender Equality Agency (WGEA) for the fourth consecutive year.
*2018 Our Voice employee engagement survey results.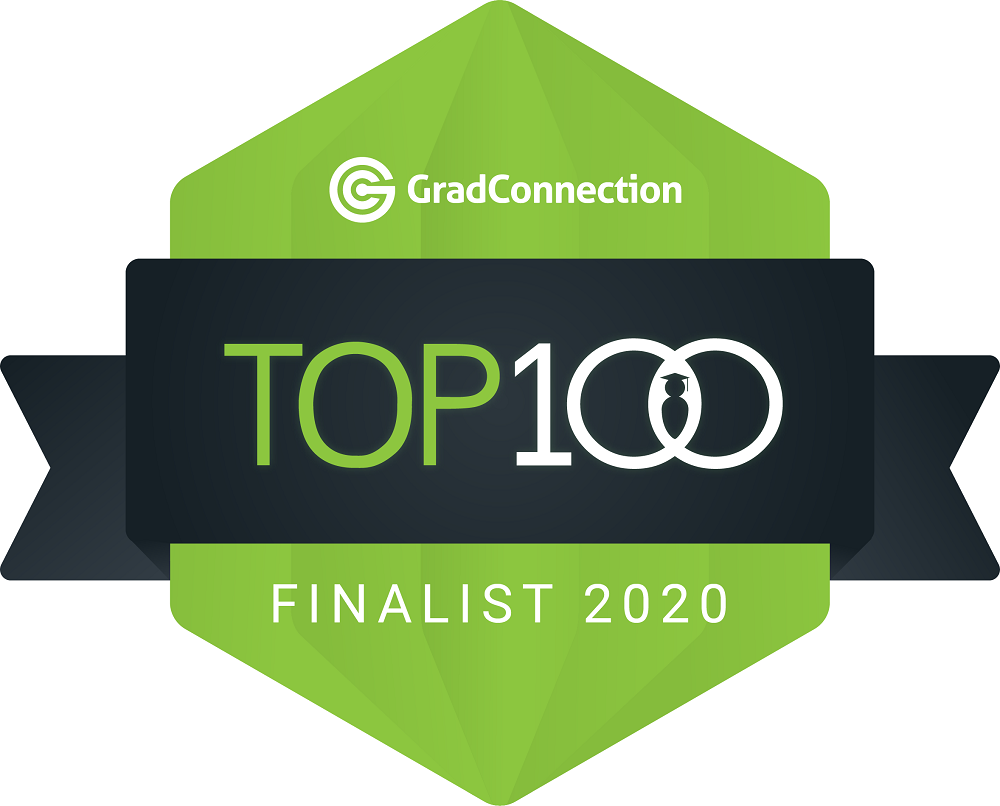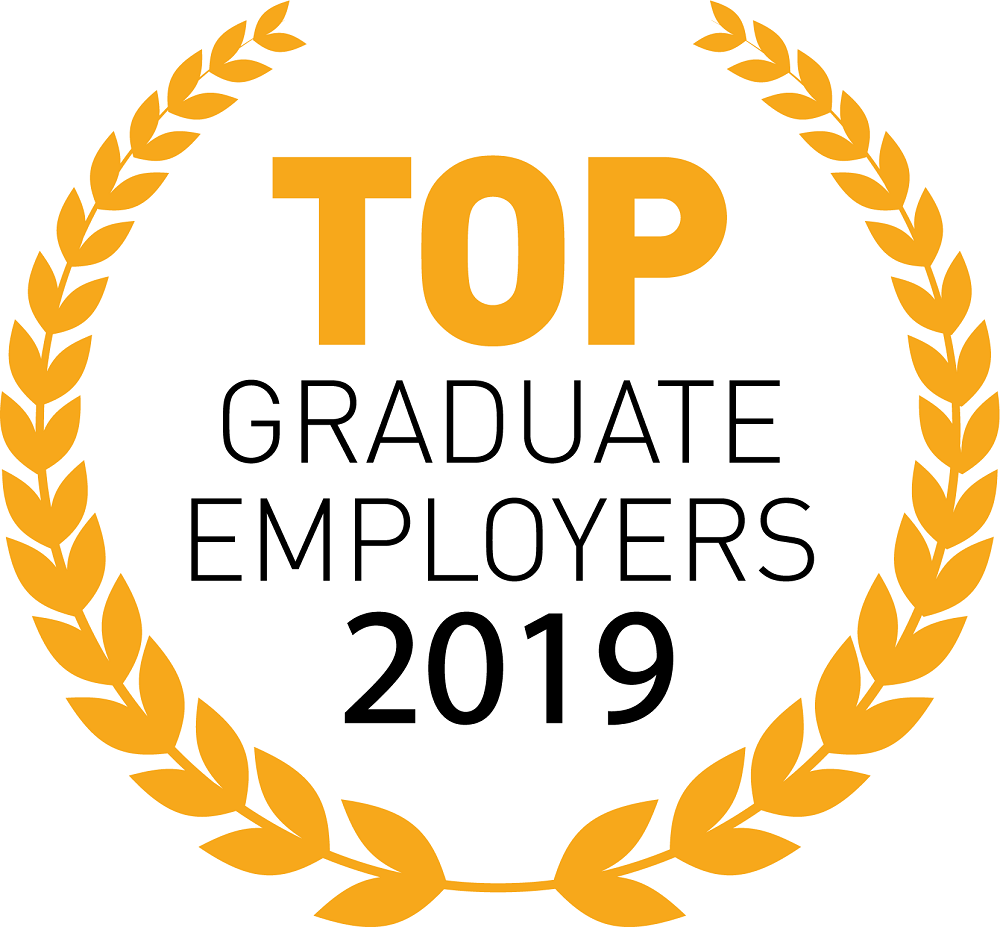 Equal Opportunity Programs

Stockland
---
Stockland CARE Foundation
The Stockland CARE Foundation is a charitable trust set up for the purposes of delivering infrastructure, programs and initiatives that improve the health, wellbeing and education of communities in and around our assets. The Foundation works with our partners to amplify our existing community contributions. 
For more information please click here https://www.stockland.com.au/about-stockland/stockland-in-the-community/care-foundation
WEGA
Stockland is recognised as an Employer of Choice for Gender Equality by the Workplace Gender Equality Agency for the fourth consecutive year, demonstrating our longstanding commitment to creating a diverse and inclusive workplace.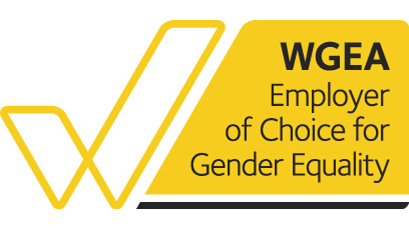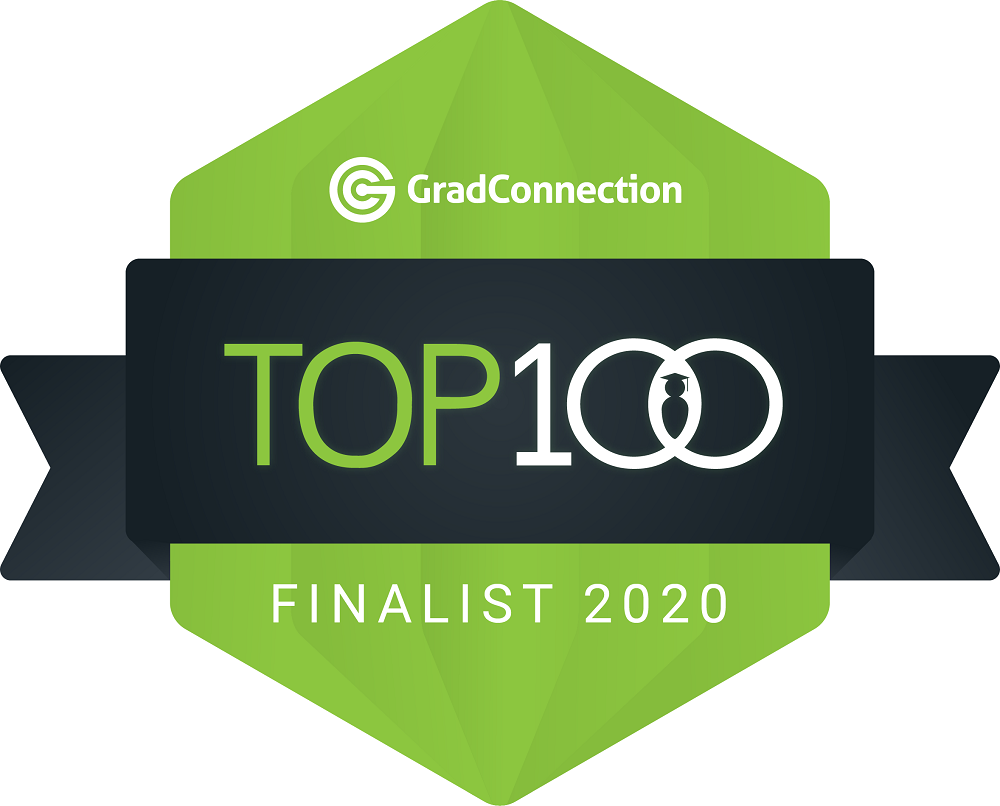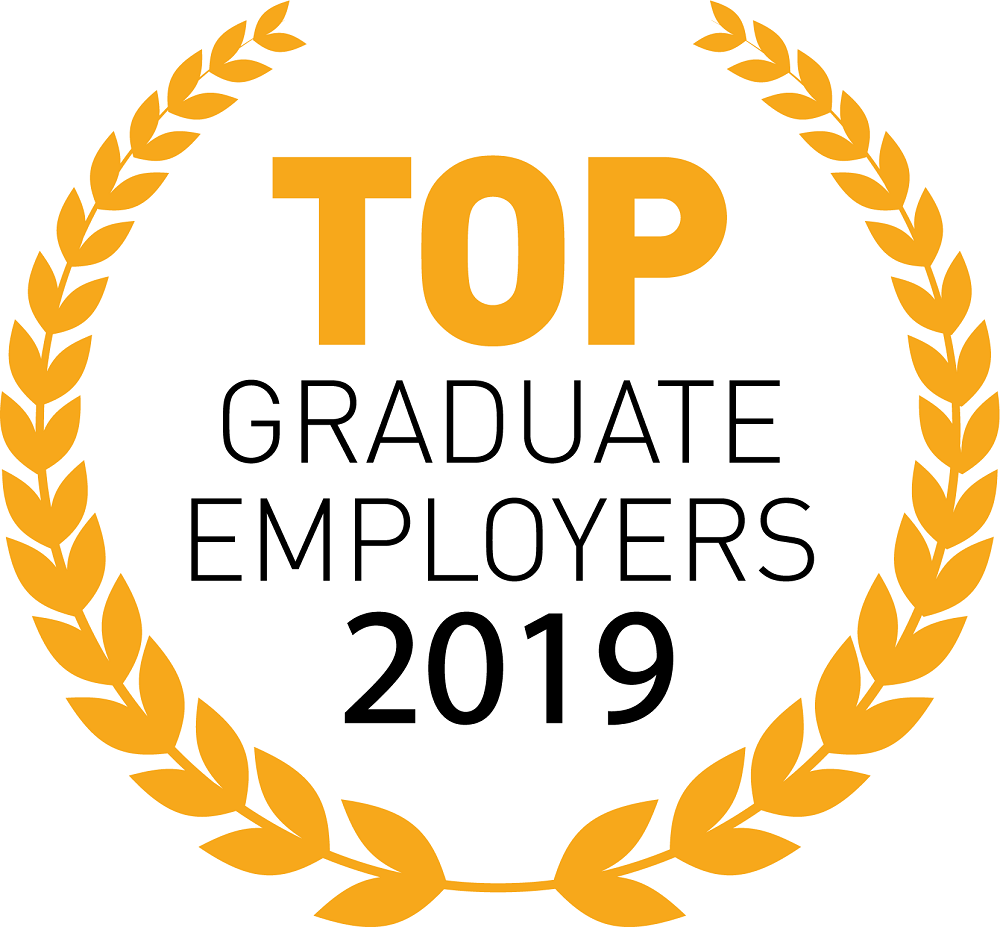 Indigenous Programs

Stockland
---
Stockland is committed to providing an inclusive working environment for those of Aboriginal and Aboriginal and Torres Strait Islander decent and in 2017 Stockland launched our 'Innovate' Reconciliation Action Plan (RAP).
Our Innovate RAP builds on the success of our first 'Reflect' RAP, which began our reconciliation journey. 
Since the launch of our Reflect RAP, we have celebrated the following milestones: 
purchasing over $3.2 million in corporate procurement from 31 First Nation suppliers since 2013, 
delivery of five-week cooking classes by Jamie's Ministry of Food (in partnership with the Good Foundation) to local Aboriginal communities at Mossman Gorge and Cherbourg in Queensland, and 
our first traineeship for Aboriginal and Torres Strait Islander youth. 
To find out more about our RAP please click here  https://www.stockland.com.au/careers/diversity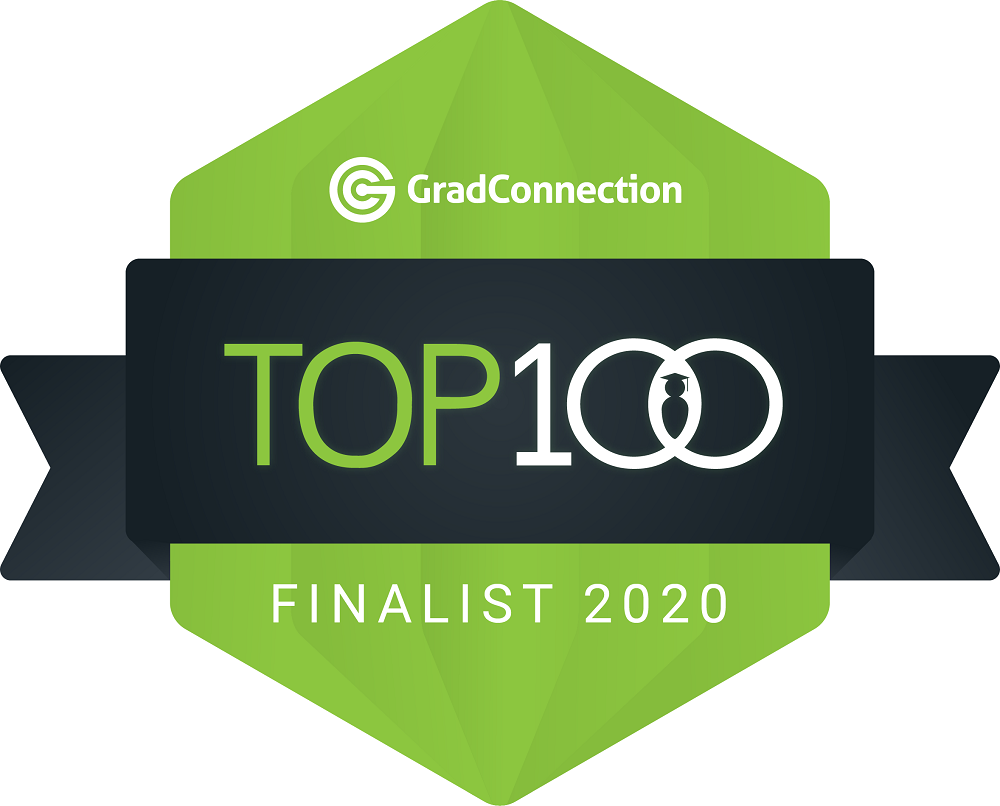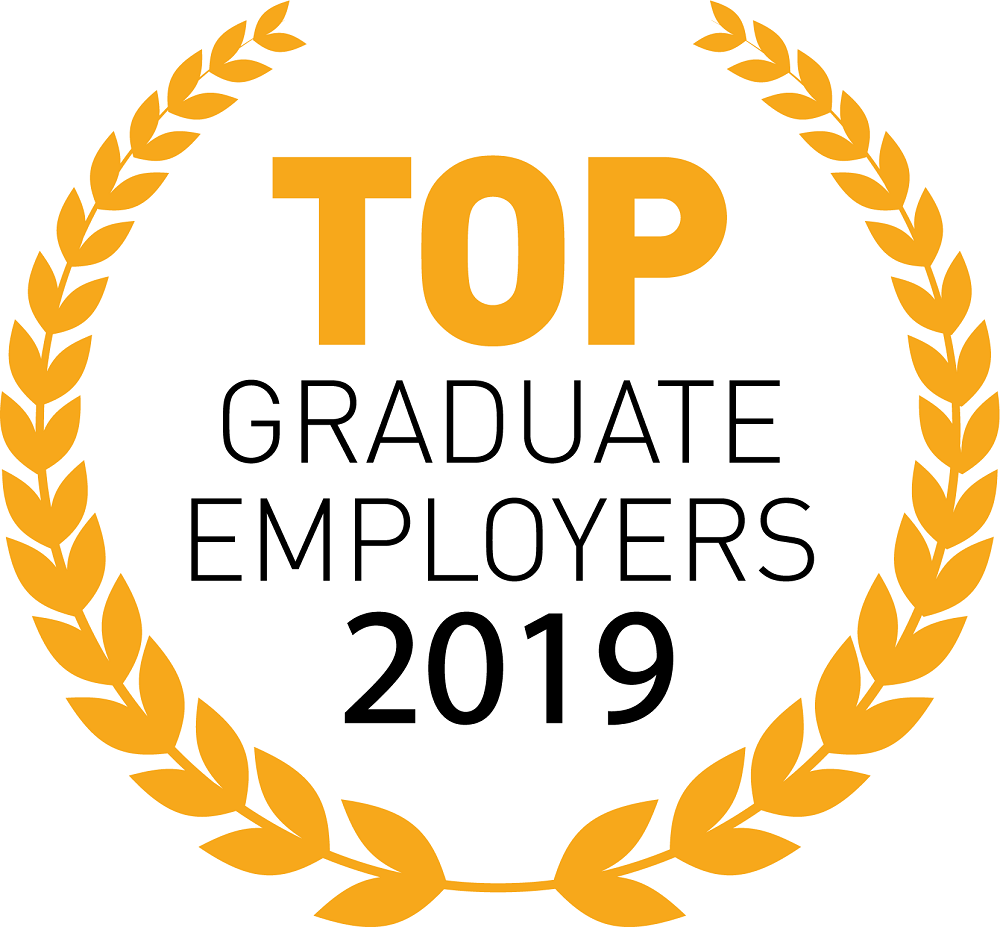 LGBTI Programs

Stockland
---
At Stockland we have an LGBTI+ Employee Advocacy Group to reflect Stockland's commitment to create an inclusive workforce that reflects the communities in which we operate.
Stockland participates it the following LGBTI+ Events
Submission to The Australian Workplace Equality Index
International Day Against Homophobia, Transphobia and Biphobia (IDAHOT Day)
Rainbow Laces
Wear it Purple Day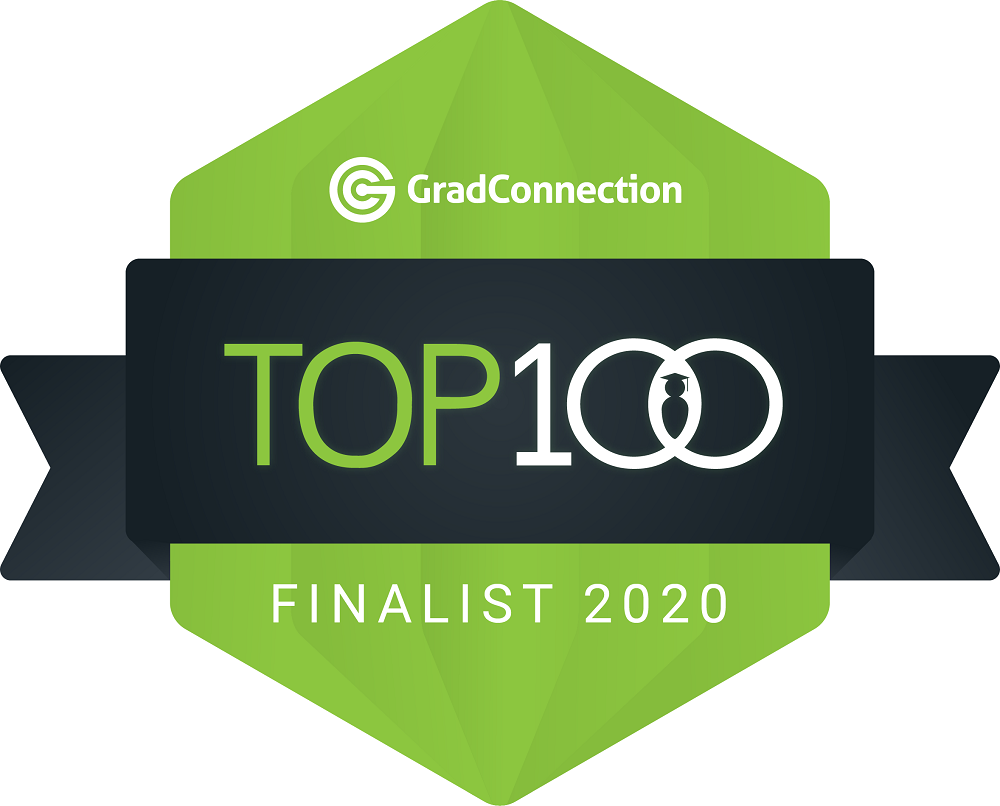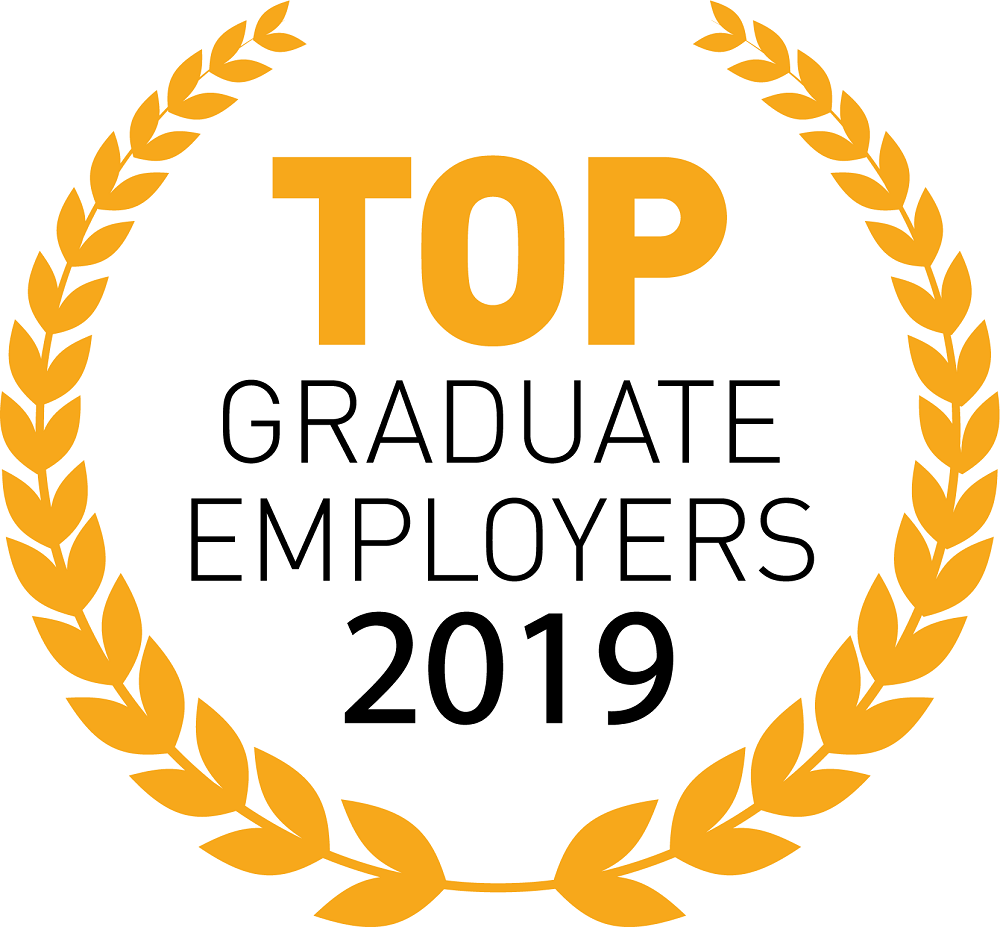 Disability Programs

Stockland
---
Stepping into Program
Stockland partners with the Australian Network on Disability (AND) to deliver the Stepping Into program. Stepping Into is a paid internship program designed specifically for university students with disability to gain practical work experience. The program helps us to create an inclusive workforce and reflect the communities in which we operate.