Suncorp Graduate Programs & Internships
We're one of Australia and NZ's largest financial services brand offering insurance, banking and wealth products and services. A top 50 ASX-listed company with over 13,000 employees, we pride ourselves on our trusted relationship with our team and our nine million customers.
We may be big, but it's the people at the heart of our business that set us apart. That's why with us, you'll have the exposure and training you want to create the career that is uniquely yours. We're not a 'one size fits all' company, and neither are the opportunities we offer our people.
At Suncorp, we offer a graduate programme with a difference. You'll put structured and on-the-job learning into practice while enjoying the flexibility of gaining valuable experience in different business areas across insurance, banking, technology and corporate services. This is the place where you have a real chance to make a difference, not just to your future, but to the future of others.
Accounting
and 24 others
Hires applicants with degrees in
Data Science and Analytics
Design and User Experience
The brightest sparks make the biggest impact. Suncorp's next recruitment campaign opens August 2022, but in the meantime you can express your interest and the team will be in touch when applications officially open.
Past Suncorp Graduate Hiring Statistics
If you're interested in working at Suncorp, understanding when they have opened up applications for their graduate programs, graduate jobs and internships is helpful knowledge to have so you know when you might need to apply. Use the below information to see when Suncorp hires graduates, but more importantly what graduate degree's and other student attributes they target for their jobs.
---
Job types
Graduate Jobs (67%),

Internships (28%),

Entry Level Jobs (6%),
Disciplines
Accounting (83%),

Actuary (83%),

Administration (100%),

Agriculture (17%),

Architecture (33%),
Locations
Brisbane (78%),

Sydney (67%),

Melbourne (39%),

Perth (17%),

Regional New South Wales (11%),
Work rights
Australian Citizen (100%),

Australian Permanent Resident (100%),

New Zealand Citizen (94%),

Australian Bridging Visa (28%),

Australian Skilled Migration Visa (485) (28%),

Australian Student Visa (28%),
The Suncorp Graduate Program is a structured two-year development program offering both specialist and generalist graduate opportunities across our customer marketplace, banking, insurance, corporate, and technology functions.
We'll actively help you build your performance through career planning, ongoing education, and mentoring and training. You'll gain on-the- job learning and development and the support you need to help you transition into corporate life.
But the best part? That would be our grad community. As a Suncorp grad, you're welcomed into our community with open arms by one of the largest and socially active graduate cohorts in Australia. These guys aren't only fun, but they're extremely supportive and ensure you'll have access to many networking opportunities across the business.
Testimonials
"The Grad Program allows everyone to feel included, accepted and valued right from the start – so all your energy just goes into learning your job and being able to achieve and contribute which feels great!"
"The Suncorp graduate program has been the supporting backbone of my new career."
"…the opportunity to develop yourself and choose your own path, you're not coming to work and doing the same mundane tasks."
"It's about the variety of work, that Suncorp is a big organisation and it's really friendly. You have the opportunity to get exposed to a lot more than you would at a lot of other companies."
"…you can definitely achieve your goals at Suncorp. You have a lot of opportunity."
The Suncorp Graduate Program is a structured two-year development program offering both specialist and generalist graduate opportunities across our customer marketplace, banking, insurance, corporate, and technology functions.
We'll actively help you build your performance through career planning, ongoing education, and mentoring and training. You'll gain on-the- job learning and development and the support you need to help you transition into corporate life.
But the best part? That would be our grad community. As a Suncorp grad, you're welcomed into our community with open arms by one of the largest and socially active graduate cohorts in Australia. These guys aren't only fun, but they're extremely supportive and ensure you'll have access to many networking opportunities across the business.
To find out more information and to apply directly to Suncorp visit our website here: www.suncorpgroupgraduates.com.au
Eligibility Criteria
Suncorp
---
For the Graduate Program you will need to meet the following eligibility criteria before applying:
• Australian or New Zealand Citizen or Australian or New Zealand Permanent Resident
. • Studying or have studied at an Australian university (or a NZ university for NZ-based roles).
• Completed a minimum of undergraduate level study within the last two years, or will complete a minimum of undergraduate level study prior to the program commencing.
• Minimum 'pass' grade.
For the Vacation Program you'll need to meet the following eligibility criteria before applying:
• Australian or New Zealand Citizen or Australian or New Zealand Permanent Resident.
• Studying or have studied at an Australian university (or a NZ university for NZ-based roles).
• Have max 12 months left in your studies when you complete the vacation program (be able to start a graduate program in Jan of the following year)
• Minimum 'pass' grade.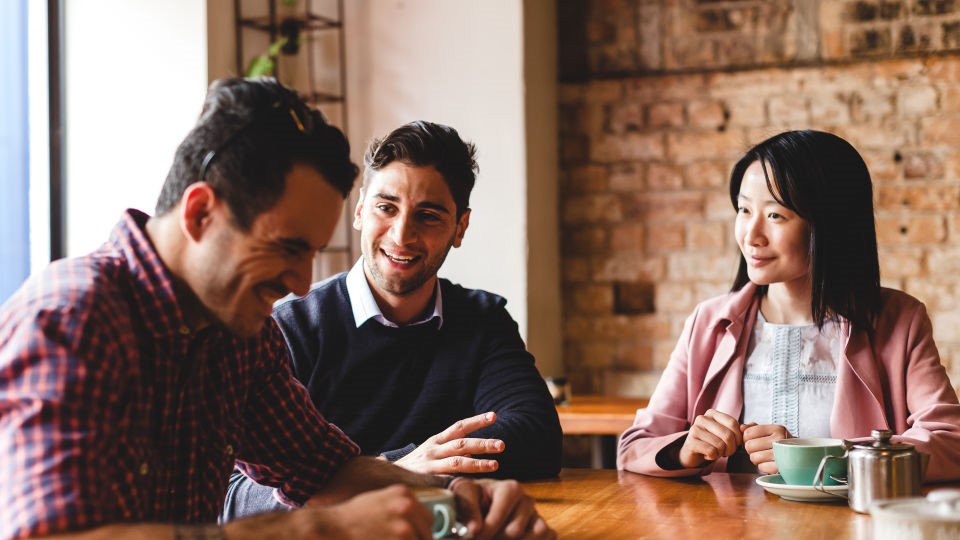 Internship Program
Suncorp
---
Our Vacation Program has been designed for students in their second last year of study who are looking for valuable on-the-job development and learning that will help them with the remainder of their study.
Our Vacation Program runs in the summer break from November to February each year with a two week break during the Christmas/New Year period. Applications open and are advertised in August each year.
Interns who successfully complete the program may then be offered a graduate role without having to go through another recruitment process. Graduate positions will then commence on completion of study, and in some cases, you may even be offered interim casual or part-time work until you graduate.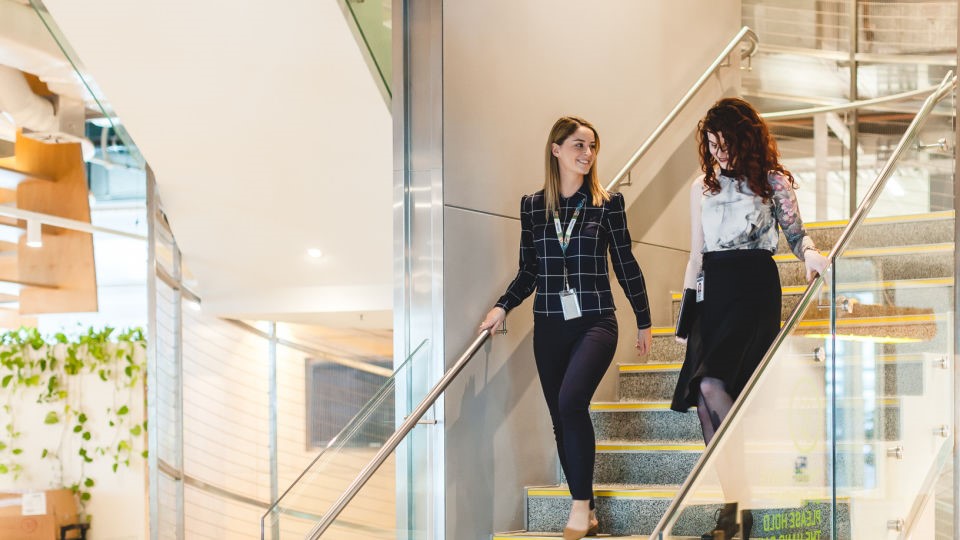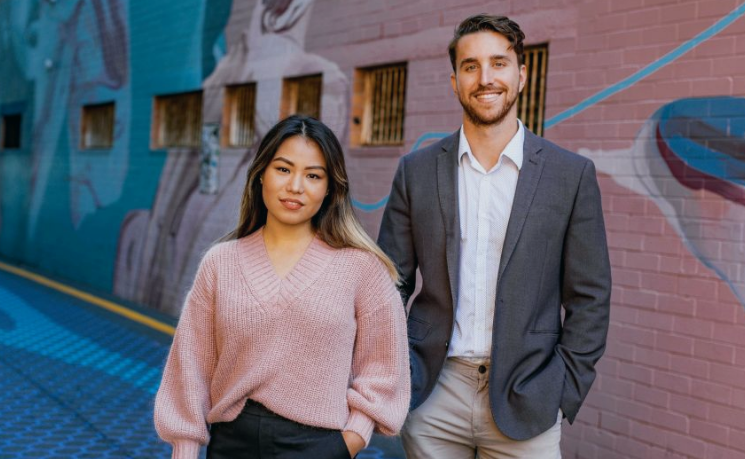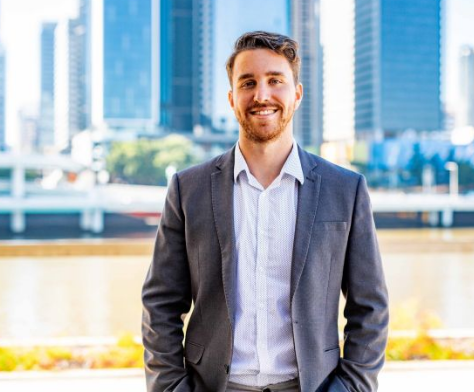 Marko Zganec
Graduate | People Experience (PX)
I was initially attracted to Suncorp because of the reputation it has for its graduate program. Graduates are given the right tools to develop themselves so they can become future business leaders. I have a close friend, Ryan De Weijer, who is also a PX graduate and seeing him excel in his roles and enjoy himself, gave me great confidence I could do the same.
As People Experience/HR graduate at Suncorp, I genuinely feel like I'm making a difference. The role is engaging because it exposes me to a wide variety of people throughout the business. It also challenges me to find solutions, directly making positive impacts on the people within the organisation, which I find very satisfying.
There is such a wide array of teams that sit within PX. From Recruitment, Learning & Development, People Solutions and People & Performance, to name just a few, it really feels like your opportunity to learn and develop new skills is forever expanding.
There are a range of benefits to the Suncorp Graduate Program, and I enjoy the flexibility with options such as working from home and flexible start and finishing times. The company trusts its employees to be productive and efficient without having to micromanage. This type of freedom really allows us to feel like we're taking ownership of our roles.
---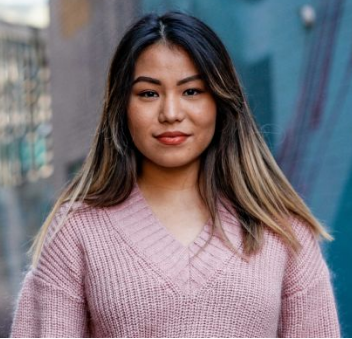 Nisha Shrestha
Graduate | Banking & Wealth, Retail Lending
Being a graduate at Suncorp I consider myself very lucky to have the opportunity to learn and work across two teams within Retail Lending. It's what initially drew me to Suncorp's Graduate Program; the opportunity to get exposure and gain real experiences across the business. It's also a fantastic opportunity to network, to explore different areas of the business and help understand what you really enjoy.
My experience so far at Suncorp has been amazing and, mostly, it's because of the people. I feel supported by my leaders and my peers, knowing I can always reach whenever I need support. You are encouraged to grow and develop here—and the people genuinely care about you. Being given real responsibilities has made me take ownership of my role, allowing me to challenge myself to deliver valuable work and to reach my full potential.
---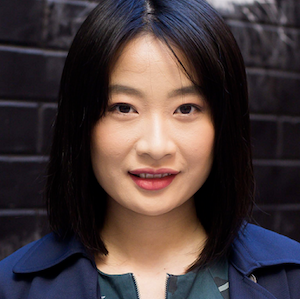 Chuqiao
Graduate Software Engineer
I go to work every day feeling supported and valued. There are so many development opportunities here, with various learning platforms, training activities and mentorship programs, which are extremely helpful for graduates seeking to further their professional advancement.
Previously, I was a business student studying for my Master's in Information Technology. During this time, I interned with Suncorp's Insurance Technology department. Seeing customers using something that I had helped build gave me such a positive experience, that I knew I had found a great role that would allow me room for self-expression and personal fulfillment.
By the end of my internship I was sure my career was in software engineering and I was fortunate that I could continue my Suncorp journey as part of the Graduate Program. Solving new problems every day is both challenging and rewarding, and I am motivated to make a difference one line of code at a time.
At Suncorp, we are all encouraged to take ownership of our careers and success and explore related disciplines in our chosen areas. I enjoy programming as it allows me to stay tech-focused and build better products for our customers and become better at what I do.
---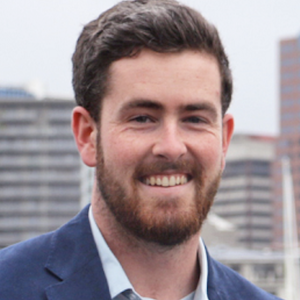 Charlie
Graduate - Insurance Claims New Zealand
This is the place to be heard, share ideas and take your career in any direction. With the future of work ever-changing, I'm still exploring various roles within Suncorp's New Zealand business unit and being supported as I work through the program.
During my studies, I worked in Suncorp New Zealand's sales and service team, and my manager encouraged me to apply for the Grad Program to continue my career here. And, while the transition from study to fulltime work can be difficult, I've been supported by senior leaders, having development conversations and taking advantage of formal learning opportunities every step of the way.
Like all graduates, I take part in an external learning provider's development program, where I attend quarterly sessions to share ideas on professional and personal growth. These sessions have given me a foundation for building my career and the learnings will stay with me for the rest of my life. I also get to work with various people from within the Suncorp Group, both in New Zealand and Australia from everything to call centres and agri-business.
Personally, I really enjoy helping people, and know that I'm making a difference through Suncorp's charity program which matches my charitable donations dollar for dollar. Suncorp also organises volunteer days, so our people can directly support the causes we care about and the commitment to flexible working allows us to work from home one day each week, enabling a work life balance.
---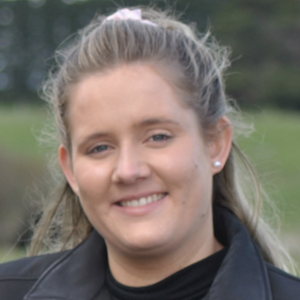 Ally
Graduate Business Banking
For me, what sets Suncorp apart is the culture and genuine care the people you work with show towards your development.
As Graduates we have greater access to Senior Leaders than we would otherwise have. Help at Suncorp is only a phone call away and there is no hierarchical system that stops you from calling the person with the answer.
In my four months as part of the Graduate Program I have received guidance from various leaders who encourage me to think for myself, ask questions, try, fail, and learn. I don't think I could ask for anything more as I begin my career in the financial sector.
Working here has shown me that the sky is the limit when it comes to where my career can take me.
As Graduates we can rotate through different business areas and work under different leaders.
This provides us with an incredible opportunity to see what sparks our passions and to learn different lessons from different leaders along the way. As a Suncorp Grad, the world really is your oyster and the opportunities are what you make of them, those around you want you to succeed and meet your full potential, so if you are open to it, you will.
---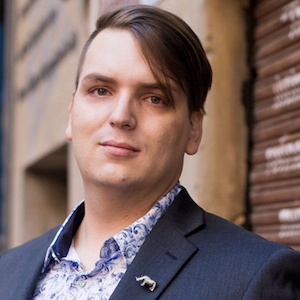 Tim
Graduate Underwriter
From day one I've been responsible for work that affects the business, working on large accounts from start to finish and working with senior leaders on major projects.
I'm encouraged to ask questions and look for ways to improve how things are done. I've also had the opportunity to improve processes in my area to increase workflow accuracy and effectiveness.
Suncorp supports its people with flexible working conditions and an emphasis on learning, helping develop and adapt everyone working here for the ever-changing future.
Being on the Grad Program has seen me rotate through four different positions over two years, giving me an understanding of Suncorp and building my professional network along the way.
While the Grad Program's learning courses supports my professional development, I'm encouraged to also get involved with Suncorp's many groups, events and initiatives to expand my learning further.
One such group I'm involved with is Amplify, Suncorp's LGBTIQ+ and allies network Employee Resource Group. It fosters a diverse and inclusive workplace, supporting LGBTIQ+ inclusion, charity fundraising and the Graduate Community Committee among others.
When joining the workforce, it was important to me to find an organisation that cares about and promotes Diversity and Inclusion as much as I do, and through Amplify, Suncorp does exactly that.
Social Responsibility
Suncorp
---
Suncorp's contribution to the Sustainable Development Goals
The Sustainable Development Goals are a set of 17 goals that define global sustainable development priorities and aspirations for 2030 adopted by the United Nations General Assembly
Click here to read about it further.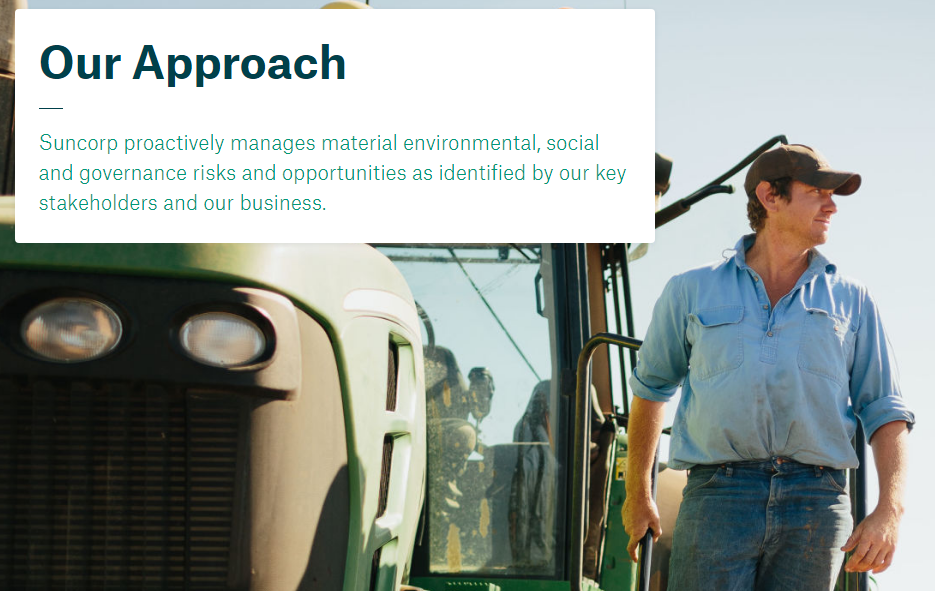 Frequently Asked Questions
Suncorp
---
What kind of graduates are you looking for?
We're seeking enthusiastic, flexible and motivated people who are passionate about making a difference to the lives of our customers. You'll be tech savvy and agile, and you'll know exactly why you want to be part of the Suncorp Team.
What type of roles are typically available?
Our specific requirements vary year to year based on the needs of our business. Check out the overview of our Program Areas for a better understanding of what is available in the next Graduate and Vacation Campaigns. Mostly we recruit in Accounting, Banking, IT, Insurance, actuary, HR and Agribusiness
What unique benefits do you offer?
You'll be exposed to a broad range of businesses, locations and experienced professionals. Unlike other financial institutions, we have both insurance and banking businesses which provides a diverse range of roles and opportunities. Check out our Group Benefits on our Careers site for more information.
How are employees recognised?
We have half and full year performance reviews with annual pay increases and bonuses for top performers. We also have a peer-nominated employee recognition program to recognise and celebrate outstanding individuals and teams for their contribution to creating a better today.
What training and development do you offer your grads?
Leadership is a big focus here. Our 2-year professional development program is focussed on what you need to do to be able to succeed in our organisation, as well as in your own personal development. Online and classroom training is provided to grow your personal and leadership skills. Technical training is provided where needed for you to perform your role (e.g. role specific certification).
How would you describe your facilities?
We have relaxed corporate environments with open spaces and great technology. We are a very flexible workforce with a lot of our employees working to their own schedule and working from home once a week.
What is the social life like at your company?
We're very friendly and sociable within and across teams and locations. Most offices have casual-dress Friday. What do you offer to promote work/life flexibility? Staff have access to flex leave, volunteer days and work from home arrangements.
What kind of things do you have in place that promote health and well-being?
You'll be able to participate for free in a number of sports events that Suncorp sponsors, like fun runs and corporate challenges. You can also access the health and wellbeing portal that provides advice and tips on how to live a healthy life, while safety in the workplace is always a big focus. We also have a dedicated graduate wellbeing committee and wellness platform that connects you with other graduates and mentors to ensure your experience is positive.
How does your company promote corporate social responsibility?
Our Brighter Futures program matches dollar for dollar money raised by staff for charity. You're able to set up your own Everyday Hero fundraiser page to raise money and awareness for the cause you're really passionate about.
What does your company do better than your competitors?
We work hard to ensure that our culture is better than anywhere else. 80% of our staff recommend Suncorp to others. We're also leading the pack when it comes to innovation in our business and community. We have dedicated Innovation Days where employees come together and work in teams to tackle ideas and design solutions that help Suncorp improve the service we provide our customers and community.
How can a graduate stand out in your application process?
Show genuine interest in what Suncorp does and a true desire to work for us. Your application should reflect that you have an in-depth knowledge of who we are, what we do and how we align to your career goals.
To whom should I address my application?
You can address your application and cover letter to the Suncorp Graduate Team. The Grad Team will review your application in the initial stages of the application process.
Do you provide relocation allowance?
We only provide a relocation allowance for Agribusiness roles. This is because they are located in regional areas where it is more likely we will not be appointing a local candidate. All other roles are advertised as per their location and therefore you decide whether you are happy to relocate and the costs associated with this.
Do you reimburse travel costs for attending an assessment centre?
No we are unable to provide any reimbursement for out-of-pocket expenses incurred as part of your participation in our recruitment process.
Can I apply for more than one role?
At the initial application stage, we ask for one preference only. If you are successful in proceeding to video interview stage, we'll ask you at this point if you have a second preference.
What hours do you work at Suncorp?
Under our agreement we work 37.5 hours per week. We work in a flexible work environment and the hours spent in the office are dependent on what you are working on at the time. We also have access to work from home arrangements.
What is your culture like?
Our culture is very much people focused. We have a workforce that's highly engaged and works together to constantly improve how we do things. The customer is first here, so our people are empowered to come up with ideas and challenge the way we do work. It's a friendly, inviting and innovative culture. If you're interested in working for Suncorp - check out our current opportunities and find the right role for you.
Diversity & Inclusion

Suncorp
---
At Suncorp, we aspire to be the most inclusive place to work in Australia and New Zealand. We believe we will be our best when our workforce is as diverse, talent and passionate as the communities in which we live and operate.
Diversity and Inclusion has the highest level of support at Suncorp. Annually, our Diversity & Inclusion Plan is endorsed by the Board. Our CEO and Managing Director is the Chair of quarterly Diversity Council meetings to drive initiatives for our people.
Suncorp's Diversity & Inclusion plan includes five focus areas:
Inclusion
Gender Equality
Age Diversity
Cultural Diversity
Indigenous Commitment
You can be actively involved in Diversity & Inclusion as a Suncorp employee. We have an established network of Employee Resource Groups (ERG's). ERG's are employee-led groups which form to act in the best interests of employees and give a voice to issues they care about. Current Suncorp ERG's include:
Amplify – supporting the LGBTIQ+ community
Suncorp Women Connect – supporting gender equality
Evolve – supporting emerging leaders and future thinkers
Arise – supporting culturally and linguistically diverse employees
Life-X – supporting mature age workers
enAble – supporting employees with disability
You can learn more about Diversity and Inclusion at Suncorp and our progress here.
We are also committed to Corporate Responsibility and aim to build resilient communities. You can learn more about Suncorp's efforts and partnerships here
External Recognition:
2019: recognised as an Inclusive Employer by Diversity Council of Australia (only insurance firm in Australia to achieve this)
Cultural Diversity

Suncorp
---
At Suncorp, we aim to create an inclusive culture for people from all cultural and linguistic backgrounds. Our focus on Cultural Diversity allows us to advocate for this and celebrate the diverse array of background our people come from.
Some of our Cultural Diversity initiatives include:
Employment Pathways Program for Refugees and Migrants with Humanitarian needs
Cultural Awareness training to foster understanding of the diverse backgrounds our people represent
Celebration of events such as A Taste of Harmony and World Refugee Day
Creation of an Employee Resource Group for employees of culturally and linguistically diverse backgrounds
Suncorp employees:
Come from over 28 different cultural backgrounds
Belong to more than 10 different religions
Speak more than 18 different languages
You can learn more about our cultural diversity here:
Here stories from our people on World Refugee Day:
Age Diversity

Suncorp
---
Today, there are currently five different generations in the workforce. We know each generation brings unique perspectives and experience to the workforce. Suncorp's commitment to Age Diversity allows our employees to feel included and valued no matter what their age is, or what stage of life they may be in.
Initiatives supporting Age Diversity include:
Intergenerational Mentoring Program
a reciprocal mentoring program which partners employees from different generations together and encourages to learn from each other
Employee Resource Groups supporting employees of different generations (Life-X and Evolve)
Training to reduce age related bias
Programs for mature-age employees and their leaders
Tracking of our workforce demographics by age
With an ageing population and multigenerational workforce, we know it is important to champion Age Diversity.
External Recognition:
In 2019, Suncorp was the proud recipient of the AHRI Susan Ryan Age Diversity award
Gender Equality

Suncorp
---
Gender Equality is a core aspect of Suncorp's Diversity & Inclusion (D&I) plan. When you join Suncorp, you are joining an organisation which is externally recognised as a leader in Gender Equality. We know that gender equality is good for our people (men and women), good for our communities and good for business.
Gender Equality at Suncorp:
51% of all leaders at Suncorp are female
Biannual pay equity reviews, with a target to reduce the Gender Pay Gap by 5 percentage points over the next five years
Active coaching and development programs targeted at high-potential women
Recruitment mandates (requiring one male and one female to be on the shortlist of all senior leader vacancies)
Promotion of leave, flexible work offerings and parenting resources to all employees
Increasing our parental leave offerings for all employees
We track and report against women in leadership targets
Annually celebrate International Women's Day and Men's Health Awareness Month
External Recognition: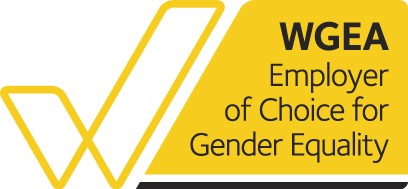 WGEA EOCGE for seven consecutive years
2019 Equileap equality Global Report & Ranking named Suncorp as the only company (3,500 companies reviewed worldwide) to achieve a gender balance at all levels of the business.
Equileap also ranked Suncorp #19 in the top 100 global companies for gender equality and ranked #9 in the global financial services sector
Aboriginal & Torres Strait Islander People

Suncorp
---
At Suncorp, we are working hard to build an inclusive workforce for Indigenous peoples, including Aboriginal and Torres Strait Islanders and Maoris. We understand Suncorp can play a role to help close the gaps faced Indigenous communities.
Some of our Indigenous Commitment initiatives include:
Employment Pathways Program: dedicated to providing meaningful employment opportunities to Indigenous Australians
Partnership with Career Trackers: offering internship opportunities to Indigenous Australians
Cultural Capability Training: to foster an inclusive workplace cultural for people of all backgrounds
Reconciliation Action Plan: Suncorp launched its first Reconciliation Action Plan in 2018. We are now in the process of refreshing our RAP, to an Innovate Reconciliation Action Plan
These initiatives are an important part of Suncorp's commitment to building resilient people and communities. Suncorp also supports Indigenous communities through Corporate Responsibility. This includes partnerships with organisations such as Clontarf and the development of Suncorp's Financial Inclusion Action Plan. To learn more about our work, read here