TBH is a project advisory firm specialising in high-risk, large-scale and challenging projects. Since 1965 TBH has partnered with both the public and private sector to provide simple solutions to their most complex problems. Our cross-disciplined team of industry leaders work collaboratively to deliver the best results for our clients.
Past TBH Graduate Hiring Statistics
If you're interested in working at TBH, understanding when they have opened up applications for their graduate programs, graduate jobs and internships is helpful knowledge to have so you know when you might need to apply. Use the below information to see when TBH hires graduates, but more importantly what graduate degree's and other student attributes they target for their jobs.
---
Disciplines
Architecture (68%),

Business and Commerce (8%),

Compliance (3%),

Construction (55%),

Consulting (18%),
Work rights
Australian Citizen (100%),

Australian Permanent Resident (98%),

New Zealand Citizen (48%),
Founded in 1965, TBH is one of the most respected project management consultancies in Australia, with a reputation for independent, objective, and innovative professional services. TBH has in-house expertise to handle the diverse tasks of project management either as a complete solution, in association with other specialists, or as an integrated part of our client's team across Asia Pacific and the Middle East.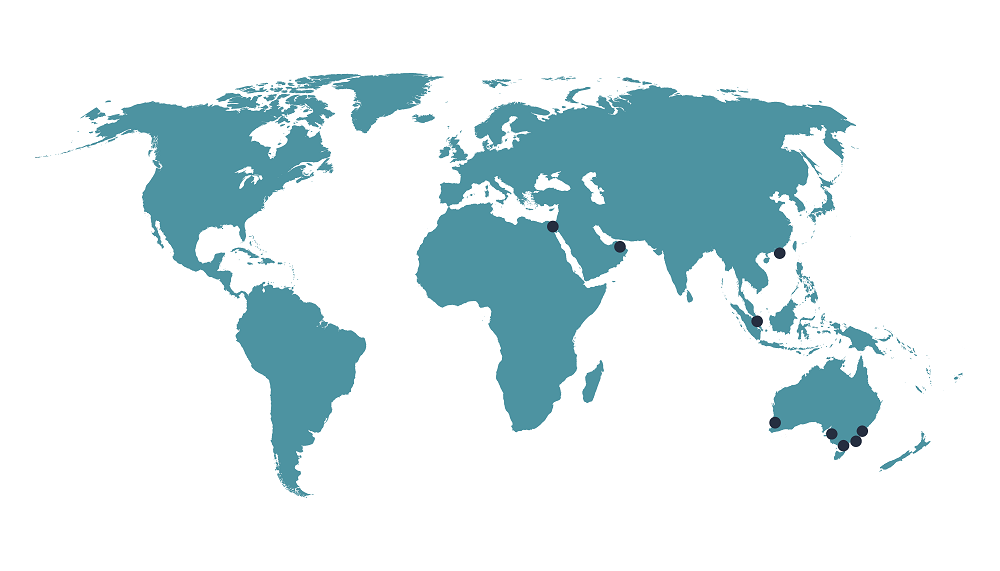 TBH has offices in Sydney, Canberra, Perth, Melbourne, Adelaide, Brisbane, Hong Kong, Singapore, and Dubai. We also have satellite offices regionally, with TBH staff based in dynamic client offices.
Our team demonstrate strong problem-solving and stakeholder management skills on our unique services: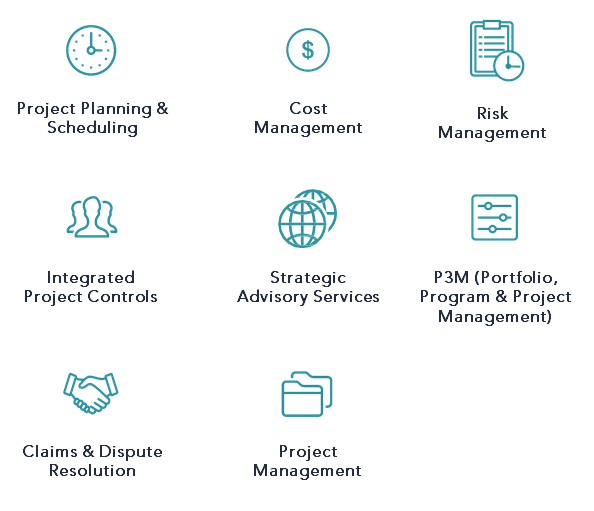 TBH's systems and strategies are based on the personal and corporate experience gained working in services across multiple industries such as Construction, Infrastructure, Transport, Health, Sport, Communications, Energy, IT & Technology, Mining and the Environment.
Our team is made up of a diverse study background and qualifications including all engineering fields, built environment, business and commerce as well as law and other areas, to create a multiskilled and collaborative team. 
With over 55 years' experience as Australia's largest privately owned, independent consultancy we are increasing our international footprint. 
Starting your journey at TBH is a unique opportunity to shape your career through practical experience on major projects across Australia and internationally. Our graduates work closely with TBH's industry experts and have the opportunity to work on their skills to develop into future leaders of the business. We encourage TBHers to get involved in initiatives that matter to them, which means everyone participates in interest groups such as our Inclusivity and Diversity Committee, CSR Committee, mentoring and leadership groups. 
Projects shaping our world
TBH employees work on complex projects throughout Australia, Singapore, Hong Kong and The Middle East across a range of our services to provide quality expert advice to diverse clients. Problem solving is in our DNA and our team works closely to develop simple solutions to complex problems. This means young talent are always exposed to projects shaping our world such as The Ribbon, Western Sydney Airport, Sydney Football Stadium, Melbourne Metro, North-South Corridor, Australian defence projects and large-scale projects in the Middle East. 
Standing on the shoulders of giants
We attract high calibre people – innovators, game-changers, visionaries. How do we do it? We leverage the deep expertise of our senior employees and combine that with the drive of the next generation to deliver innovative, impactful solutions for our clients. Everyone who joins TBH has direct access to recognised industry leaders in a collaborative culture that fosters personal growth, problem-solving and innovation.  
Diversity fosters creativity
Our 55+ years of success is the result of an environment that nurtures talent and promotes diversity. We strive to create an inclusive culture – one which values people from different backgrounds and all walks-of-life – as we believe our collective experience inspires blue-sky thinking and creative solutions.
Team culture 
At TBH we are one team. We host a variety of team and social activities such as weekly Friday afternoon networking, Lunch'n Learn events, lunchtime sporting teams and professional networking groups. We value knowledge sharing and learning, facilitated through interoffice connection and collaboration.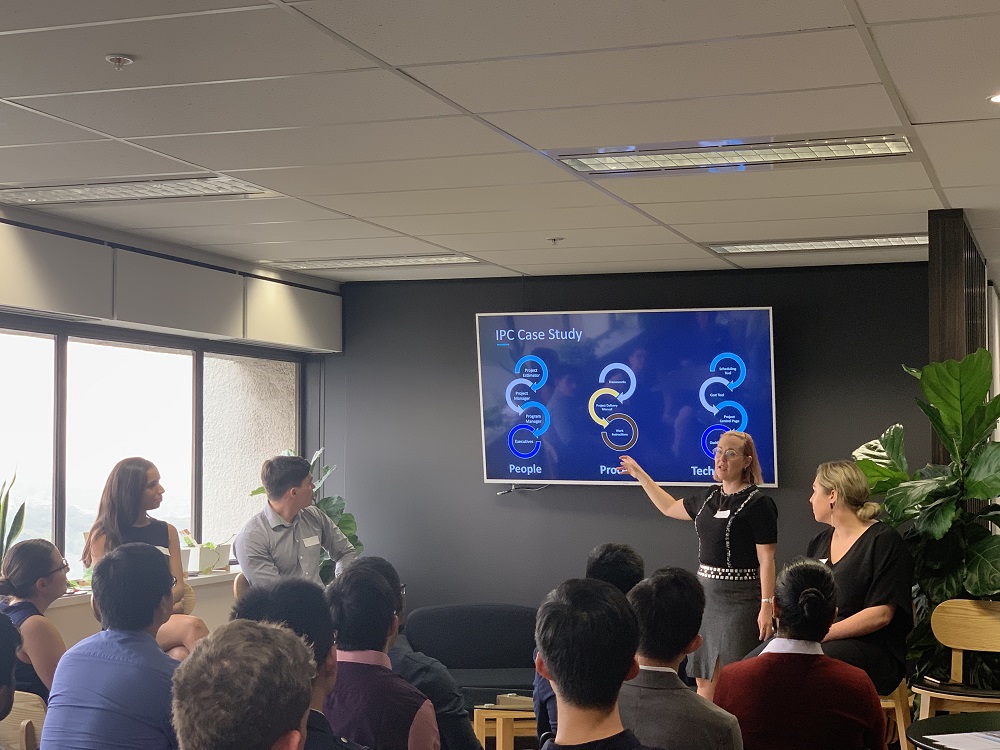 Career Growth
Our employees have the opportunity for extensive growth with TBH. We offer opportunities to gain exposure in different office locations, different services and different industries. At TBH we value development, we have a range of internal training and skills development programs for our employees to further develop their capability. At TBH your career growth is not limited based on available roles, which allows employees to secure promotions based on their demonstrated skills and readiness for new challenges.
Mentoring 
Our mentoring program is a valuable part of our business and all employees have a mentor to support them through their journey. Your mentor's role is to:
Assist you throughout your career at TBH
Provide advice and guidance
Assist with identifying utilisation opportunities
Monitor an your progress in gaining experience across all TBH Service Delivery areas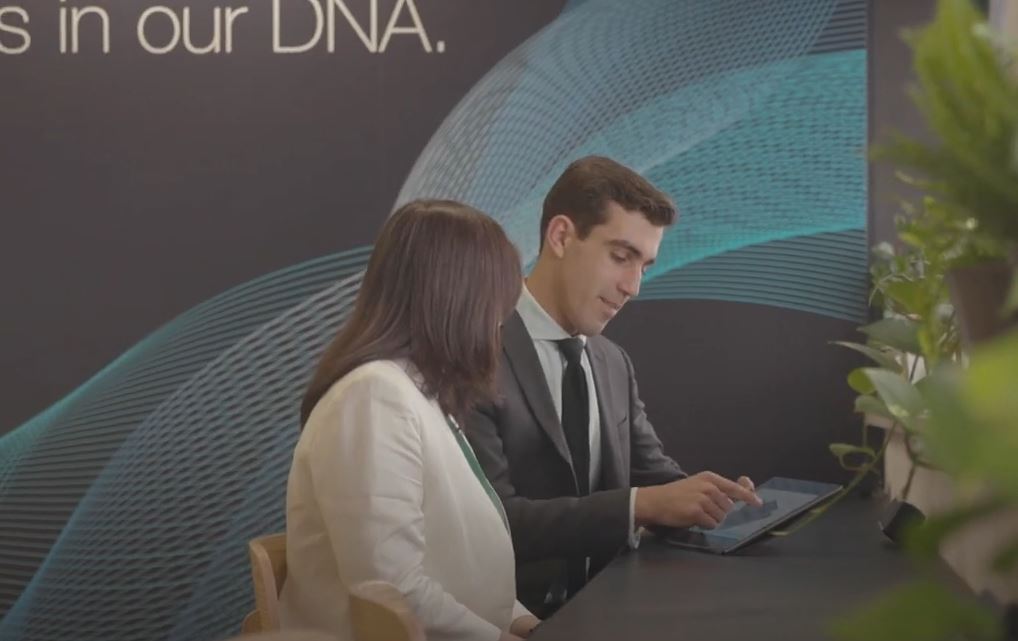 Bi-annual Graduate Intakes
At TBH, we are always looking for the right talent to join our growing team, meaning we are always on the hunt for exceptional Graduates. Generally, we have two key graduate intake periods at TBH: one at the beginning of the year and one in the middle of the year. If you are looking to start a career full of endless possibilities, be sure to follow us on LinkedIn to be the first to apply!
Grow with Us
Having a technically capable team equipped with skills and expertise across all of our services and industries is crucial to the success of TBH. That's why we ensure all of our graduates have the opportunity to develop their skills in a variety of projects over the first two years of their journey at TBH. We guarantee career success by offering a combination of structured training and ongoing support with mentoring from our team, to help you progress your career in line with our development framework.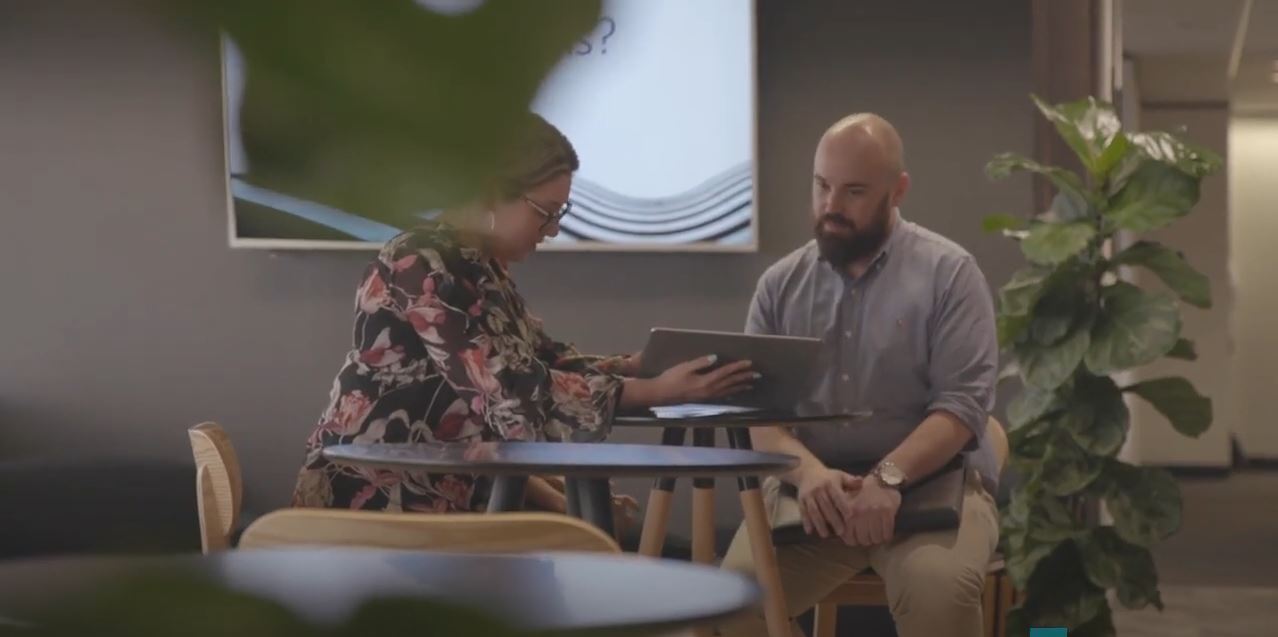 Mentoring Program
We value teamwork and delivering exceptional results through collaboration. All graduates at TBH have a strong support network through our mentoring program. As part of your journey with TBH, you will be partnered with a mentor to support your career development and growth. While working on a variety of projects means you can work with many different team leaders, your mentor does not change throughout your career. We've intentionally designed the program this way to ensure you build a strong connection with your mentor and always have someone supporting you and guiding you through your journey at TBH. As you progress within TBH you will also have the opportunity to develop your own mentoring skills. Many of our senior managers started their careers at TBH and understand the importance of a strong team. At TBH you will be working closely with senior managers and directors, the technical experts in our field on important projects shaping our world. 
Graduate Program highlights:
Full-time employment opportunity
Graduate orientation and induction to the business
Internal training to support your development
Mentoring and networking sessions
Experience on a variety of projects
Q&A Sessions run with senior leaders and the People and Culture team
Each year TBH takes on a select number of undergraduate students to ensure interns have an opportunity to work closely with the team to develop their capability. Interns are typically in their final year of study and located predominately in Sydney, Melbourne and Perth. TBH interns have exposure to the workplace and our high performing teams while completing their studies. As an intern you will have the opportunity to support the team on real life projects shaping the community and develop essential workplace skills. 
TBH partners with non-profit organisations CareerSeekers and CareerTrackers to provide valuable work experience and internship opportunities to Australia's refugees and asylum seekers and First Nation peoples. These opportunities are a fantastic way for students and people joining the Australian workforce to gain experience within a supportive environment such as the TBH team. 
At TBH we proudly support our community and connecting with universities is one way for us to develop and grow the next generation of leaders. Our partnership with the University of Technology Sydney (UTS) through the Tracey Brunstrom and Hammond Project Management Scholarship offers support to students pursuing studies in project management.
Risto Kotevski, 2019 UTS TBH Project Management Scholarship recipient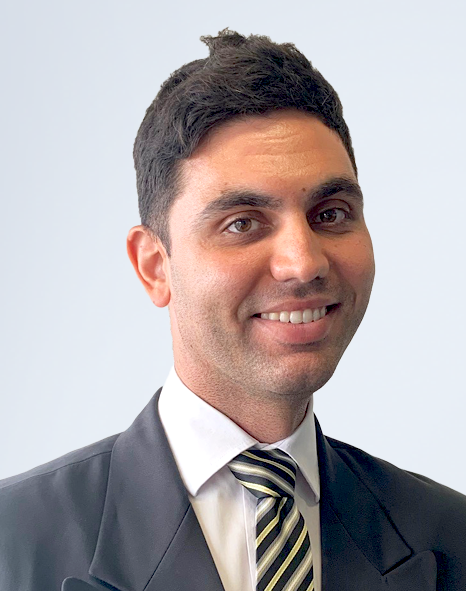 I realised an internship with TBH was amazing opportunity as soon as I read about it. I jumped on TBH's website and was immediately interested in the wide range of industries that TBH was involved in – from Building & Construction and Education to Government and Defence. Hearing that TBH was involved in major projects like Barangaroo and WestConnex M4 & M5, piqued my interest and I knew this was a company that I wanted to work for. I have learnt so much at TBH from all of the Project Managers that I have worked for – from doing an Extension of Time claim for one of my schools projects to completing a Request For Tender Submission for a new Leisure and Aquatic Centre. The greatest thing that I have learnt so far is putting together the whole construction schedule for a new multi-storey residential building in Parramatta. It's amazing to see how all the different building elements are sequenced together to provide the end product. The work culture is great at TBH. Everyone is friendly and willing to help you out if you have a question, no matter if they are a Consultant or one of the Directors. It's a "One Team" mentality. It makes it very enjoyable to come to work.
At TBH we are always looking to grow our team with more curious and dynamic graduates. Problem solving is in our DNA, so being able to work collaboratively and develop innovative solutions are crucial. We value diversity of thinking and consider applications from a variety of degrees, including all fields of engineering, architecture, construction and project management, commerce and law. So, if you are interested in an alternative career to a traditional engineering or built environment role, we would love to hear from you!
We look for people with strong academic backgrounds and the drive to continually develop their skills and knowledge. Graduates with ambition and good communication skills will find plenty of opportunities to take real responsibility on major projects at TBH.
Our hiring criteria:
Be an Australian Citizen or Permanent Resident
Have completed a university degree within the past two years or be in your final year of study
Our hiring process:
Submit your application online, including your resume and academic transcript
Your application will be screened and you will be contacted to complete a series of interviews focusing on both behavioural and technical questions to ensure we're the right fit
Complete our online assessments, background checks and reference checks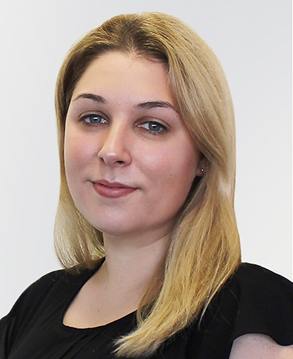 Erin Beckefeld, Senior Consultant 
How long have you worked at TBH, what role did you start in?
I have been with TBH for 3 years now, starting as a Consultant in their Sydney office shortly after completing my engineering studies. 
What is your favourite thing about working at TBH?
There are many things I love about TBH, but the dynamic nature of our work is somewhere up the top of my list! Working with TBH gives you the exposure to a range of different projects across various industries, each with its own unique challenges. Every day is different, and I've also been lucky enough to meet and collaborate with some very inspirational people along the way.  
What is the culture like at TBH?
There is a real sense of camaraderie that sets TBH apart from many other places of work. I feel like I can be my authentic self around my peers, with some of my closest friendships formed in the office. Everyone is approachable, friendly, and supportive – it's fostered a fantastic atmosphere for me to accelerate my learning and pursue some challenging goals. 
Outside of your technical role, what else have you been involved in?
Probably the most notable is my involvement with our TBH Inclusivity & Diversity (ID) Committee. As an employee-led initiative, our key aim is to promote a culture of inclusion and equal opportunity, that embraces and supports the diverse attributes of our people. It is a very interesting and rewarding initiative to engage with, and I'm thoroughly enjoying working with my fellow colleagues on some exciting ideas.   
What big opportunities have you had working with TBH?
Aside from working on a few high-profile and landmark projects, I can't ignore my recent relocation to Singapore! International work experience has always been on the bucket list, and TBH has been more than accommodating in helping me turn this into a reality. So far, I've worked on projects based in Hong Kong, Indonesia, and Dubai – I'm sure the list will continue to grow!
---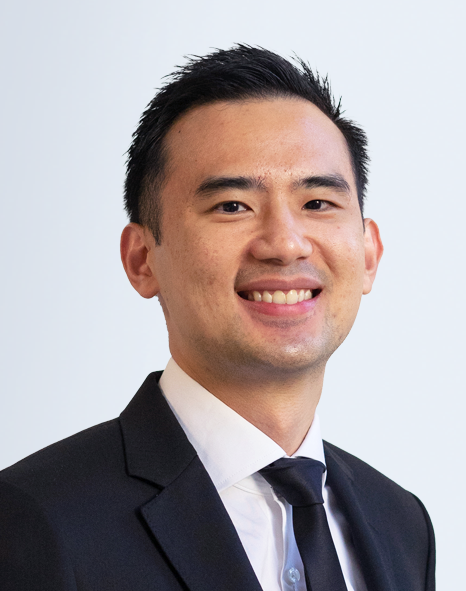 Andy Chew, Associate Director
How long have you worked at TBH, what role did you start in?
I started with TBH as a graduate 11.5 years ago fresh out of university.
What is your favourite thing about working at TBH?
The people I work with everyday - from the most senior leaders who have tremendous experience to share down to new analysts who have great enthusiasm and energy!
What is the culture like at TBH?
When you join TBH, you join the TBH family.  There will be fun times, exciting times and challenging times with the complexity of work that we deal with, but I do feel that TBH's friendly, welcoming and supportive culture provides a great environment to develop and grow.  
Outside of your technical role, what else have you been involved in?
I have been involved in the Inclusivity and Diversity Committee, the Southern Region Social Committee and also other various focus groups within TBH.
What big opportunities have you had working with TBH?
I have had the opportunity to work on quite a number of major infrastructure, building and ICT projects during my time in TBH. Examples include the M80 Upgrade, North East Link Project and VCCC just to name a few.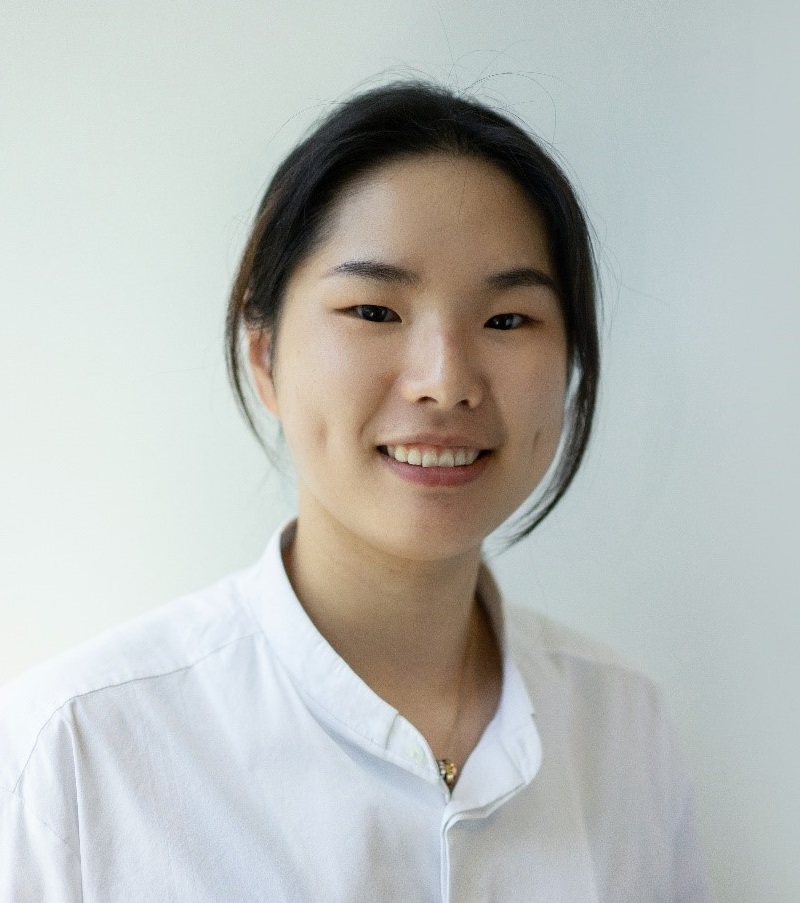 Vicky Wang, Analyst 
After graduating I joined the TBH Melbourne office and have been a part of the team for over a year and a half. My favourite thing about working at TBH is the range of opportunities it provides, I can work on all kinds of projects in all different fields, such as ICT, Construction, and roads to name a few. Since we started working from home, we usually hold a daily catch-up meeting in the morning after which I will begin working on my tasks assigned by a senior manager. The environment at TBH is very nurturing and supportive, with all the senior staff being very welcoming and happy to help me with any problems that I may have. I am fortunate to have been involved in the drone status project for Major Roads Projects Victoria (MRPV) and had the opportunity to get a remote pilot license, gaining hands on experience with using drones to report road construction progress. My advice to recent graduates would be to not be afraid of stepping out of your comfort zone and to take any opportunities that may come your way!
---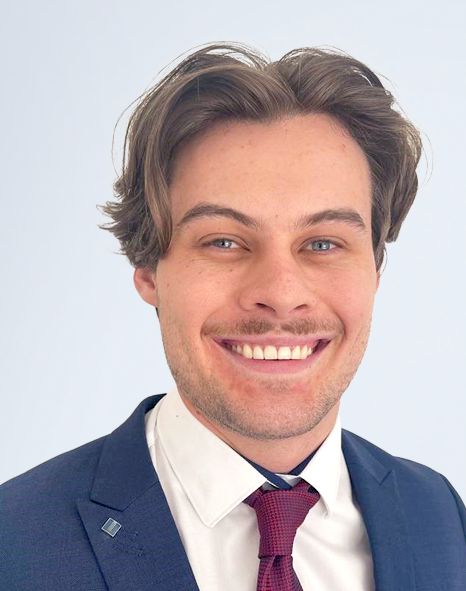 Matthew Stanfield, Consultant 
I started working for TBH as an intern in October 2019 in the Brisbane office. I transitioned to working for the Canberra office online midway through last year and made the full move down to Canberra at the beginning of this year. In total, that's 21 months and 1200km! My favourite things about TBH are the workplace culture, and the variety of work I get to be involved in helps keep my weeks interesting. The new challenges that regularly pop up on jobs help to test my knowledge and provide me with plenty of opportunities to learn and improve. My typical workday normally involves me setting up my calendar to allocate time for the specific work I need to get done. When working on jobs as part of a team, I regularly collaborate with the people on that team, which gives me a good opportunity to stay connected to the people around me. My experience in both Brisbane and Canberra has been that TBH feels very close-knit, with everyone being great to talk to and have a joke with. Also, there is always someone available who can help me when I need it, even if they are busy with their own things. TBH is involved in interesting and complex projects. I have been a part of the Risk Management Framework creation and implementation for AirTrunk, which has given me some good insight into the workings and complexities of managing new data centre construction. I have also been working as a project scheduler on the Australia War Memorial Redevelopment Project, which has been very interesting to see and understand the internal work required to set up the construction phase of a $500m project. I think it is important to be open-minded regarding where you'll go and what you'll do after university. TBH offers a service that I never imagined I would be involved in, but now that I'm here, I love it! 
At TBH we know your workplace is so much more than just a job, that's why we provide a range of benefits and perks through our social and collaborative work environment. As a social workplace we are always looking for new ways to stay connected and interact at a number of internal and external events. 
Annual salary reviews & bonus scheme for all employees
We offer all graduates and employees a competitive salary and perform annual salary reviews and offer bonuses to recognise the hard work of our employees. We also have a successful employee referral bonus scheme for our junior employees to be rewarded for connecting us with top talent. 
Flexibility and Wellness 
We understand flexibility is for everyone, so we offer flexible work arrangements for our employees. At TBH, we prioritise the wellness of our people, which is why we have a robust employee assistance program as well as corporate benefits including gym memberships, sponsored company sporting teams. Our team love to get involved in annual events, such as Movember and STEPtember to raise money for charity.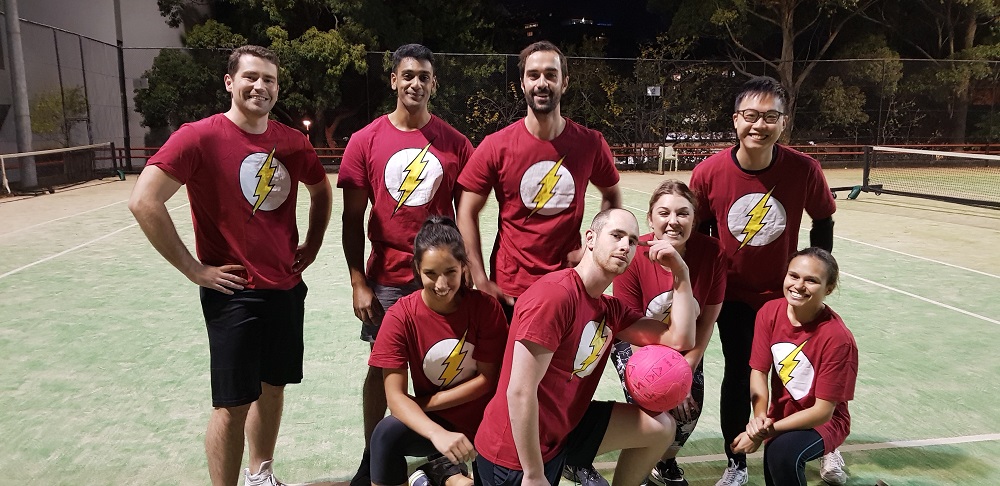 Professional Benefits 
At TBH we partner with a number of industry bodies and offer our employees professional membership opportunities and network events to continue their development and stay connected with the broader industry. All TBH employees have a mentor to support their career development, while we also partner with external groups and universities for other mentor and coaching opportunities, such as the Lucy Mentoring Program.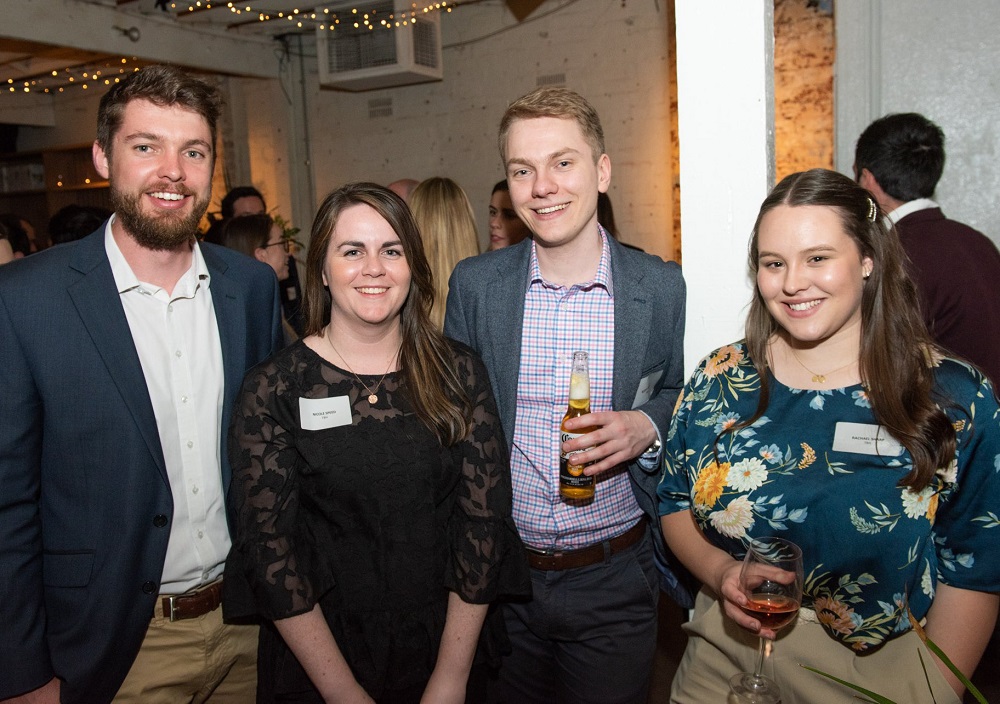 Social Events
Each of our locations has a dedicated social committee which focuses on connecting the team at a range of internal and external social events. We are always getting together to share food and drinks at monthly birthday morning teas, International Food Day, pool comps, lawn bowls, escape rooms and dinners… the list is endless!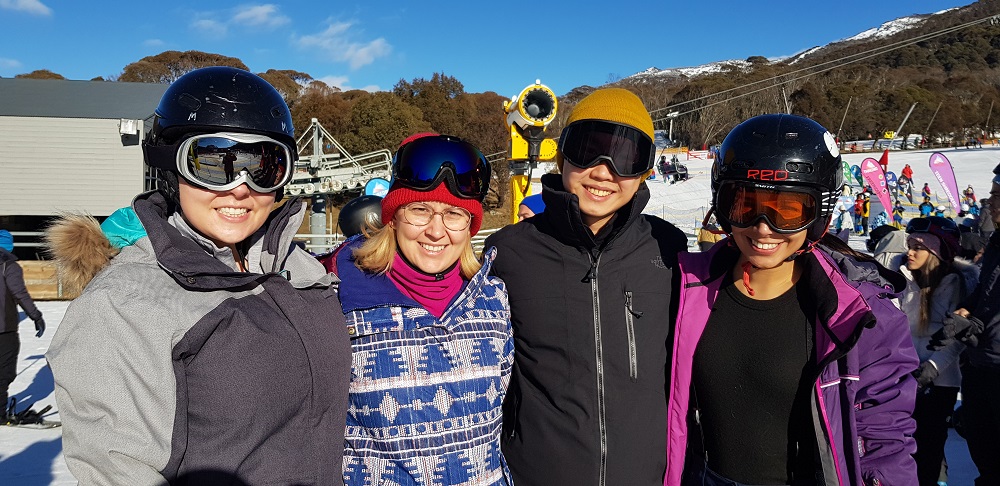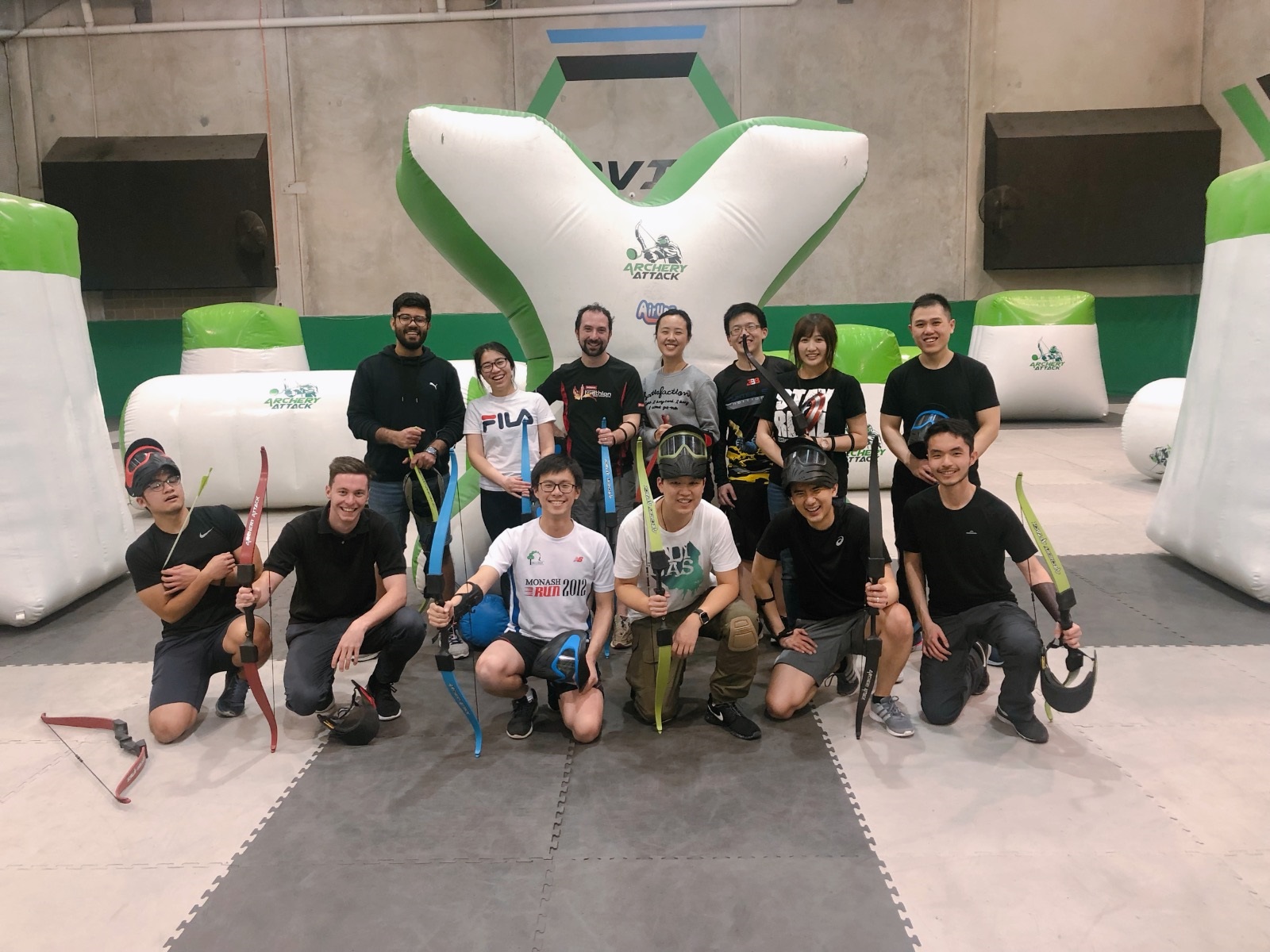 Corporate Perks
Beyond our gym and sporting memberships, we also offer employees retail and travel discounts and gift Christmas and birthday vouchers which are extended to partners. 
Diversity & Inclusion

TBH
---
At TBH we strive to create an environment where everyone is able to bring their full selves to work and feel valued. We want to be a company that is reflective of the diverse communities in which we work and that we are part of; and be a business that actively promotes social justice and equality.
Our ongoing success is the result of an environment that nurtures talent and promotes diversity. We strive to create an inclusive culture – one which values people from different backgrounds and all walks-of-life – as we believe our collective experience inspires blue-sky thinking and creative solutions.
Our Inclusivity and Diversity (ID) Committee has a vision: an inclusive TBH that embraces and supports the diverse attributes of our people. The ID Committee focuses on the following areas:
Gender
Culture and ethnicity 
Aboriginal and Torres Strait Islander participation and awareness 
LGBTIQ+
All employees are welcome to join the ID Committee and contribute to initiatives, including cultural awareness training, women in leadership and mentoring programs, and policy review. Some key dates we recognise include:
International Women's Day
Reconciliation Week 
Pride Month 
NAIDOC Week
Equal Pay Day
R U OK? Day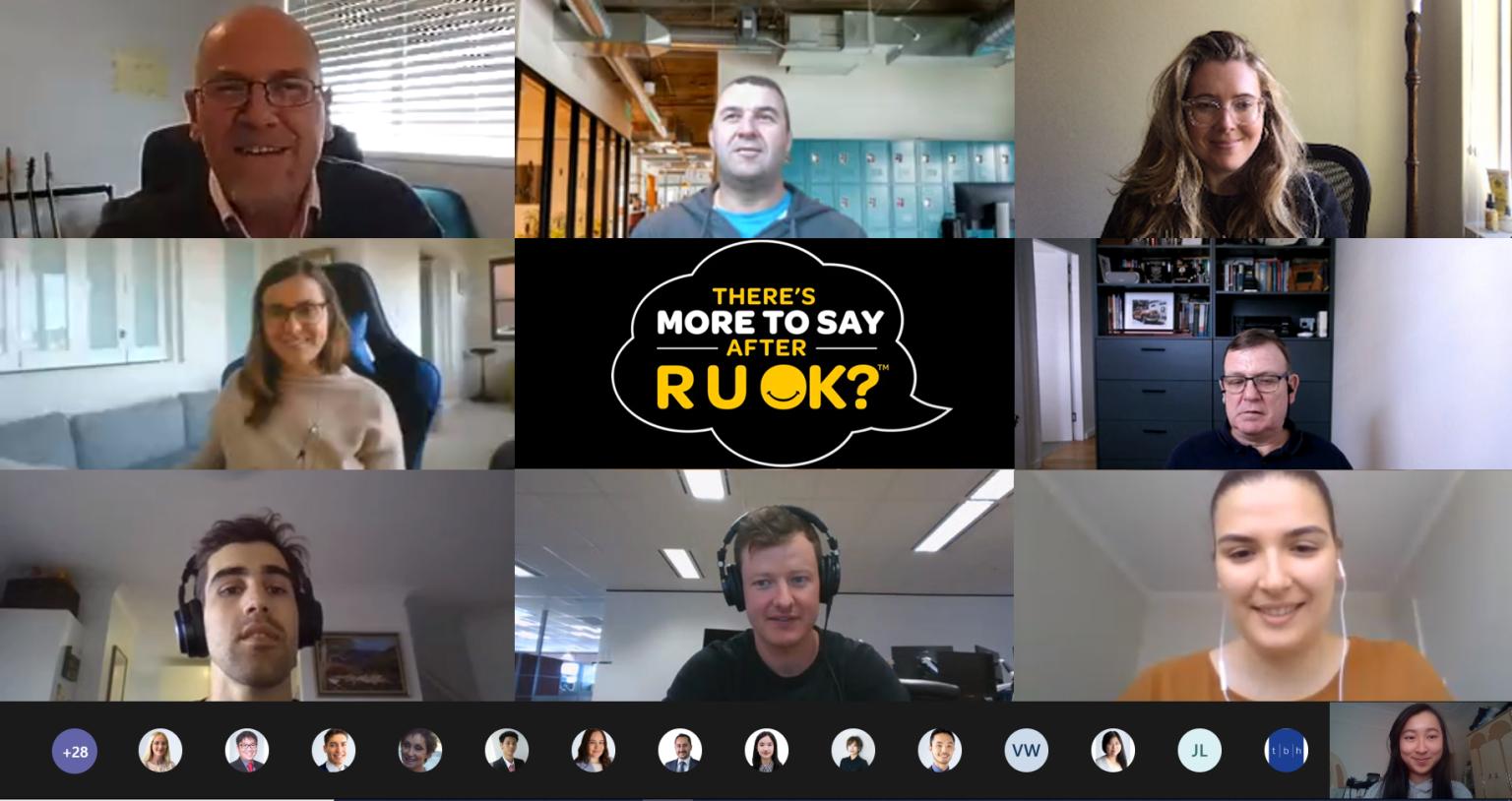 LGBTIQ+

TBH
---
Our ID Committee is actively working to ensure all employees feel comfortable to bring the full selves to work. Pride Month and Wear it Purple Day are two key LGBTIQ+ events we celebrate as a team at TBH. 
Gender Equality

TBH
---
TBH is committed to gender equality in the workplace. TBH goes beyond Workplace Gender Equality Agency (WGEA) compliance to ensure that employment policies and practices are based on and operate according to the principle of merit. This means our recruitment, compensation and promotion processes are free of bias, ensuring all genders have access to the same opportunities within TBH, as well as our flexible work practices which can be accessed by all employees. 
TBH is involved in mentoring programs with local universities to support and provide guidance to the next generation of women leaders in our industry. In WA, we partner with the National Association of Women in Construction (NAWIC).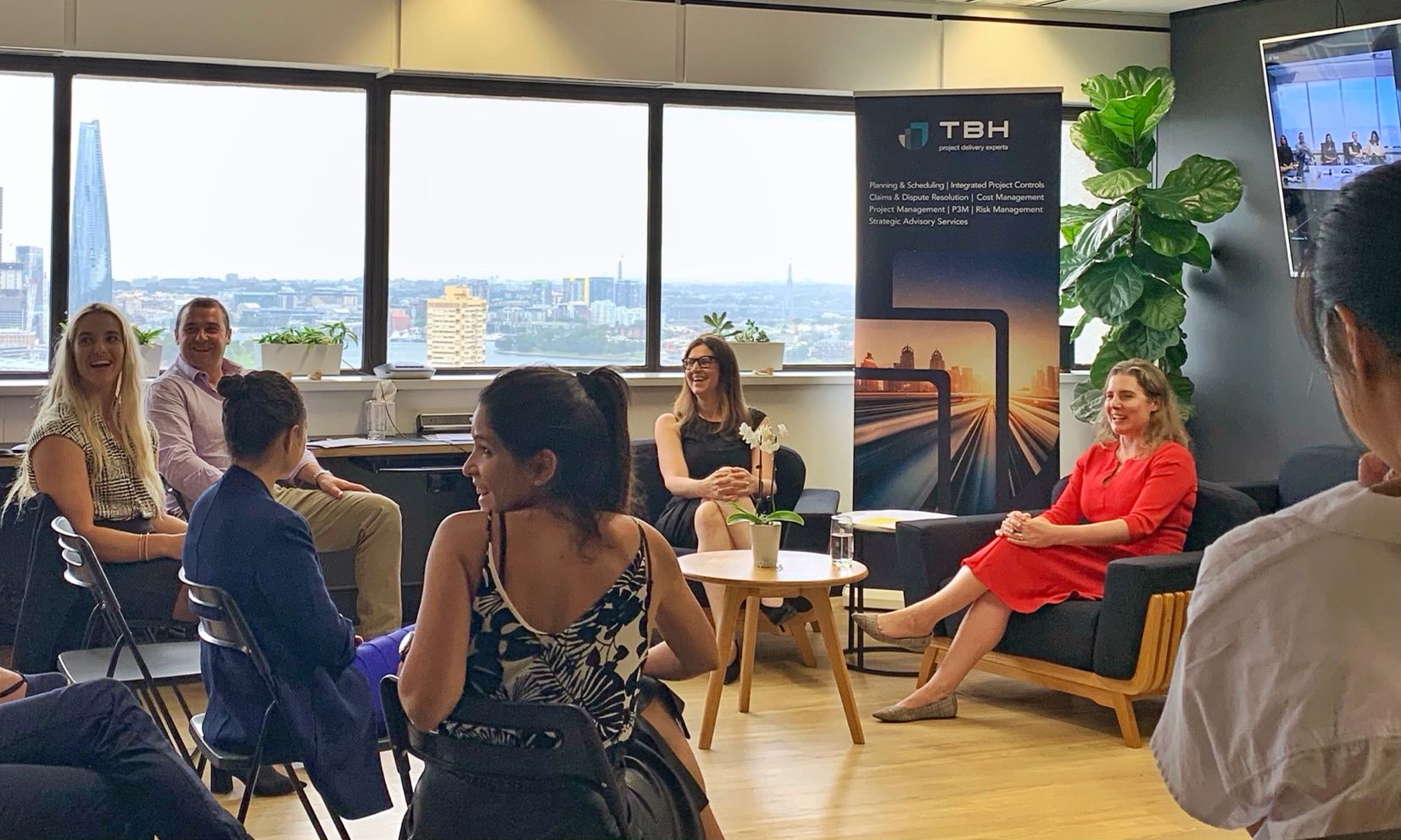 First Nations

TBH
---
At TBH we are committed to diversity and inclusion, with our vision being to have an inclusive TBH that embraces and supports the diverse attributes of our people. Acknowledging Australia's cultural heritage is an important part of making TBH a more inclusive workplace that is culturally sensitive of all employees. All TBH-Australia employees are required to complete cultural awareness training, endorsed by Reconciliation Australia, to ensure our team has a deeper understanding of Aboriginal and Torres Strait Islander people and culture. 
We are members of Supply Nation, giving us access to a range of indigenous owned businesses we can support through our daily operations. TBH also partners with CareerTrackers to support Indigenous students access meaningful internship opportunities.