Thoughtworks Graduate Programs & Entry Level Jobs
Thoughtworks is a global technology consultancy that integrates strategy, design and engineering to drive digital innovation. Our purpose is to create an extraordinary impact on the world through our culture and technology excellence.
We hire and support passionate graduate consultants. Graduates take part in Thoughtworks University - a training program to develop their skills as a consultant. Our guided program aims for continuous learning and support in a safe-to-fail environment.
Thoughtworks currently has 0 opportunities.
Select the following options:
Past Thoughtworks Graduate Hiring Statistics
If you're interested in working at Thoughtworks, understanding when they have opened up applications for their graduate programs, graduate jobs and internships is helpful knowledge to have so you know when you might need to apply. Use the below information to see when Thoughtworks hires graduates, but more importantly what graduate degree's and other student attributes they target for their jobs.
---
Job types
Graduate Jobs (92%),

Entry Level Jobs (8%),
Disciplines
Accounting (4%),

Banking and Finance (4%),

Business and Commerce (16%),

Communications (4%),

Computer Science (60%),
Work rights
Australian Citizen (100%),

Australian Permanent Resident (92%),

New Zealand Citizen (84%),
About Thoughtworks
Thoughtworks
---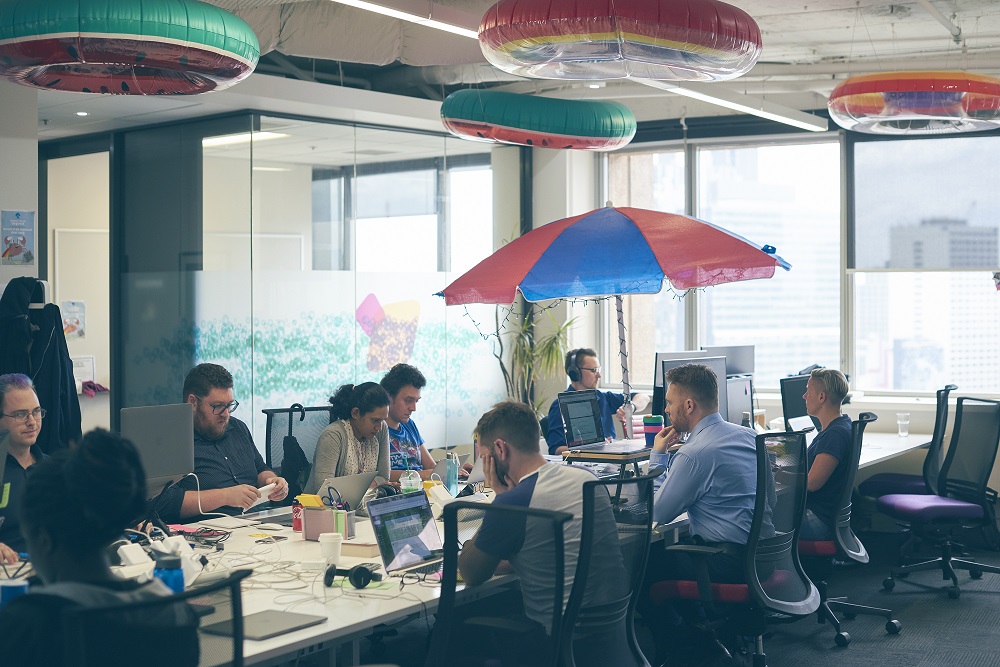 Thoughtworks is a global software consultancy with 9000+ employees spread across 48 offices in 17 countries.
Our roots are in custom software delivery. Since 1993 we have adopted cutting-edge technologies to deliver solutions. We have dedicated ourselves to refining and improving the way software is developed to be more efficient and effective. Staying true to our customer-centric approach, we work with partners to deliver a full suite of solutions meeting our customer's specific needs & aspirations. We provide global reach and local touch for consistent excellence in talent and services.  
Thoughtworks offices all over the world hire and support passionate graduate consultants. Graduates take part in Thoughtworks University - our immersive entry-level program designed to prepare graduates for life as a Thoughtworker. Upon commencing with us, graduates spend several weeks virtually learning how to build working software and how to be a great consultant from day one. 
Our goal is to create an extraordinary impact on the world through our culture and technology excellence. As Thoughtworkers our goal is to: 
Be an awesome partner for clients and their ambitious missions
Revolutionise the technology industry
Amplify positive social change and advocate for an equitable tech future
Foster a vibrant community of diverse and passionate technologists
Achieve enduring commercial success and sustained growth
Thoughtworks University sets graduates up for success as consultants. Upon completing Thoughtworks University, graduates continue to build their skills and knowledge initially via shadow opportunities before being placed to consult on client projects.
Each project will see graduates obtain experiences and exposure to:
best practice software development
various industries
different types of projects/ problems  
new technologies and different tech stacks
different teams of Thoughtworkers
Graduates don't have set rotations or prescribed career paths – Thoughtworkers are empowered to drive their own learning journey and to make their mark in tech. All Thoughtworkers have access to internal learning resources, mentors, development budgets and development leave. If you're a self-starter and have the hunger to learn, Thoughtworks is the environment for you.
Awards and recognition
There's a lot that we're proud of as an organisation, from our employees, to our long-standing commitment to DEI and social change and the work we do for our clients. Here are some of the most recent awards and recognition we've received in Australia.
Graduate Program - Thoughtworks University
Thoughtworks
---

Joining Thoughtworks straight from university is an amazing experience, and it's definitely not your average entry-level program! Yes it's designed for people with little-or-no work experience, and those moving into the world of software, but that's where the similarity ends. You won't have months of shadowing and being treated like you know nothing and you'll be working with real-life clients in your first couple of months.
A core part of the experience is spending a few weeks at Thoughtworks University (TWU) with Thoughtworkers from different regions around the globe, discovering the values, practices and principles that have made Thoughtworks successful. This is an intensive, hands-on experience, learning how to build working software from day one. Your dedicated trainer is an experienced Thoughtworker and will support you through your learning journey. By the end of the program you'll have real experience in what you do. TWU won't teach you everything but will provide you with the foundations to become a successful consultant with us.
TWU takes place at a TWU campus in India or China. It's here that you can experience undiluted Thoughtworks, eat more delicious food than you'd ever thought possible, and live communally with your fellow trainees , completely immersing yourself in the Thoughtworks culture.
Important note: Thoughtworks University terms are currently remote to ensure the safety of all Thoughtworkers.
There are 4 intakes each year - February, April, August and October!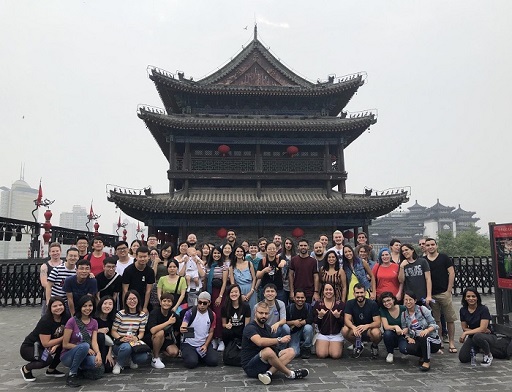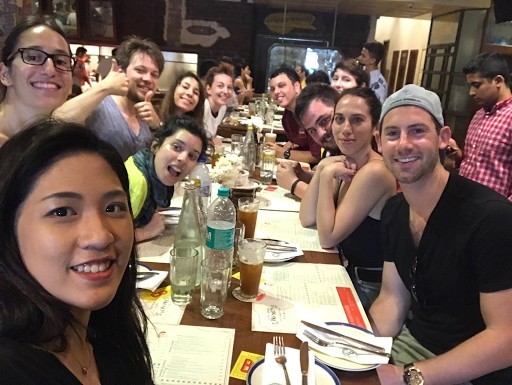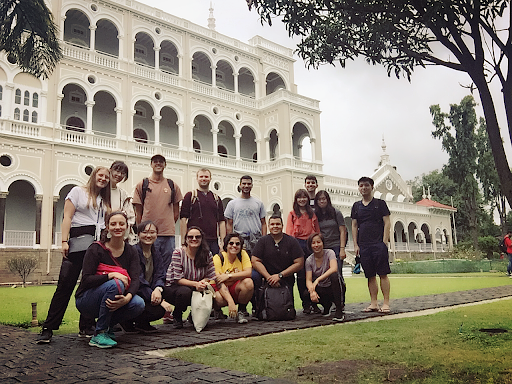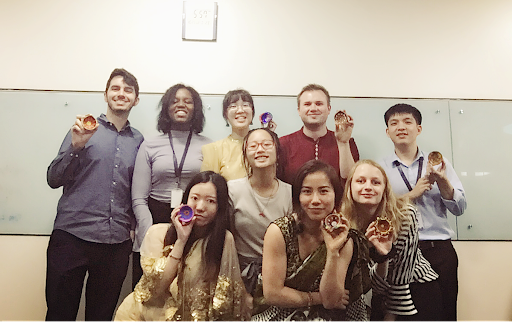 Application Process
Thoughtworks
---
1. Online Application
All we need is a CV and Cover Letter. Tell us about yourself - your educational background, any prior work experience (tech or not), internships, part time roles, community involvement and anything else you wish to share with us.
Note: At time of application we require candidates to hold Australian/ New Zealand Citizenship or Australian PR.
2. Phone/ Video Conversation
Our recruitment team will schedule a quick chat to find out more about you and why you are interested in joining Thoughtworks. It's also an opportunity to find out more about us and our opportunities.
3. Technical Assessment
Here we will assess your technical foundations. We don't expect you to be an expert but we want to ensure we're able to provide you with the right level of support with what we offer at TWU.
4. Pairing Interview
Meet a Thoughtworker for a Paired Programming interview. They will collaborate with you on a code to better understand your capabilities and potential. This is an interactive session and you might be able to teach us something too!
5. Cultural Conversation & Presentation
This is less focussed on your technical skills but more about you as an individual, as a peer and as a potential Thoughtworker. We want to really get to know you and what's important to you. We'll also give you a topic to present on. You are free to prepare slides, sing, do a dance, bring props...it's up to you!
6. Offer & TWU
Welcome to the Thoughtworks family and get ready for your TWU adventure!
Grad Profile - Developer
Thoughtworks
---
Kirstyn - My Grad journey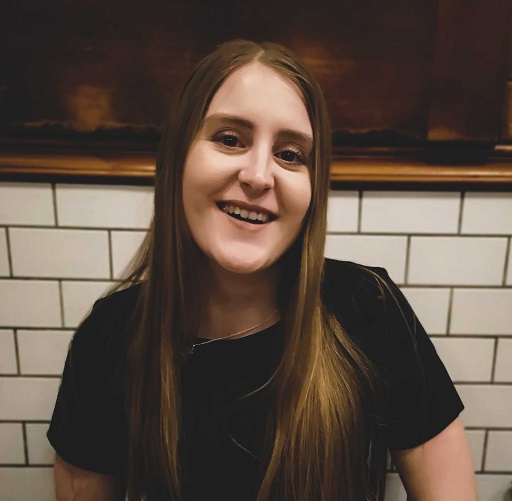 Introduce yourself to our community!
My name is Kirstyn and I am a Graduate Developer at Thoughtworks. I started in batch 68 in October of 2019. I atteneed TWU in Pune.
How much coding experience did you have before attending TWU?
Before starting at Thoughtworks and going off to TWU, my experience with coding was minimal. I majored in UX/UI design at university and so the coding I had done was mostly front-end web development. I felt that I was at a disadvantage to the people who studied computer science for instance. As soon as I got to TWU I realised that everyone was at different levels of experience and ability, some being completely new to programming and others having some work experience already.
What was your experience at TWU like?
TWU was an amazing and enriching experience, we learnt all the agile processes and practices while experiencing how an ideal agile project should be. It was a super effective hands on learning approach and we had so many resources available to us, for example the amazing trainers that were there whenever we needed help or guidance. It was amazing to have a safe environment to try new things and practice the skills we were learning.
Being able to work with grads from all over the world was a big bonus. We all built such strong friendships and now we all have a network of colleagues from around the world! (best believe I will visit them all).
What have you been working on post-TWU as a Graduate Consultant?
I was on a client project for just over 3 months working with a team to build a mobile application. During this time I was able to apply some of the things I had learnt at TWU while learning new technologies and skills.
I was on the beach (TW term for when you're not on a project) for a while after my engagement ended and I took the time to do some self-learning and got involved helping out where I could.
How did you adapt to remote working this year?
The shift to work from home was difficult at first. Not having the casual conversations and active movement was the biggest struggle for me. When working in a project team and pairing, the remote work has worked well, but being on constant zoom calls means that you end up sacrificing the social calls to get away from the computer screen. When on the beach and doing a lot of individual work, work from home can get very lonely and demotivating very quickly. I find that having casual zoom catch-ups helps a lot.
What are your tips for any Graduate starting their career?
All graduates add value even if you feel you don't know as much as everyone else. Don't doubt yourself, we all start from different levels of experience.
Never be afraid to ask questions and seek advice from others. We all struggle with similar things.
When working from home it's hard to meet people. Don't be afraid to just message or schedule a casual catch-up to meet other people in the company.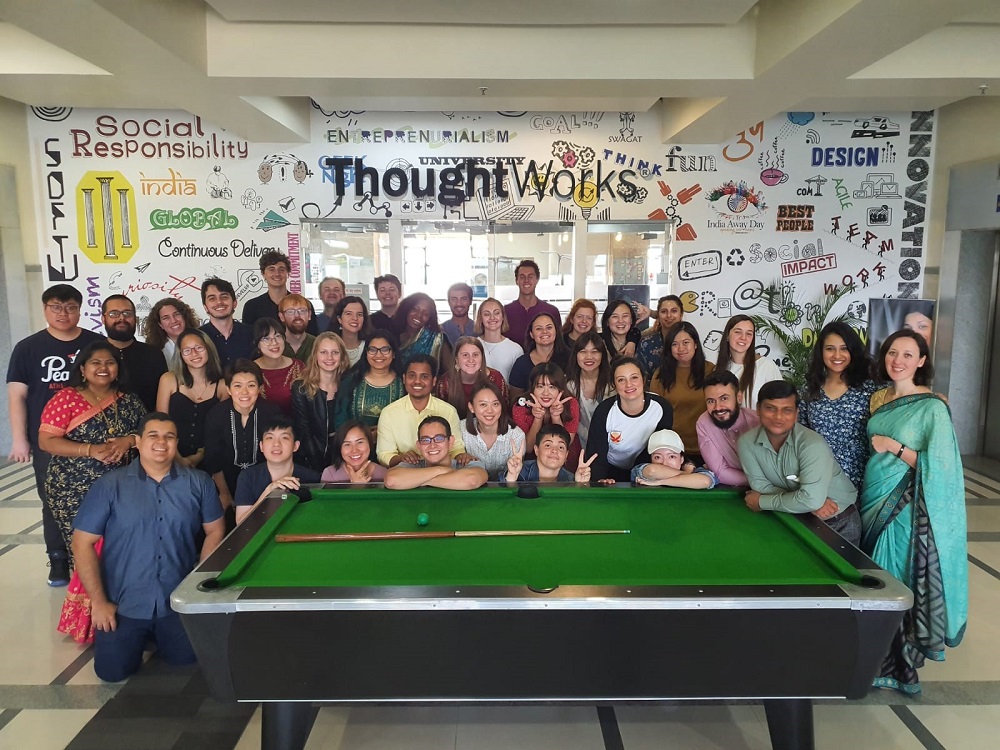 Grad Profile - starting during COVID
Thoughtworks
---
Eu-Loong - Starting as a Grad during Covid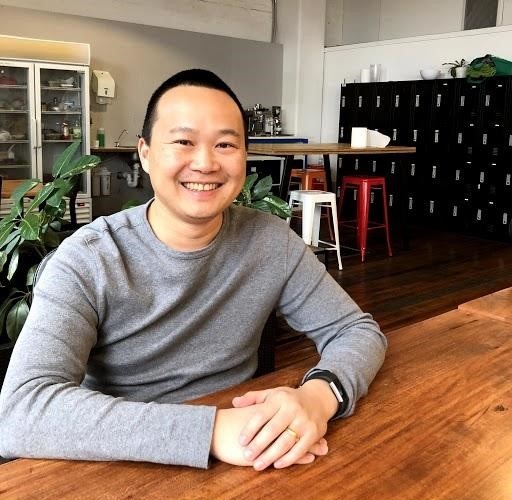 A Grad who started their journey remotely
Introduce yourself to our community!
Hi I'm Eu-Loong, I'm originally from London and did a career change from Investment Banking into coding last year where I attended a Full Stack coding bootcamp and applied to Thoughtworks (TW) as a graduate developer consultant in Oct 2019. I joined remote Thoughtworks University (TWU) APAC in April 2020 as part of TWU #70.
How much coding experience did you have before attending TWU?
I completed a 9 week Full Stack Web Development bootcamp with Le Wagon here in Melbourne in June 2019 and continued my self study until I started with TW.
Before attending TWU I had to complete a coding assignment to assess my level of coding knowledge and working practices. You get assigned a reviewer from your office who helps to provide feedback and passes on their assessment to the TWU core team.
One of things I found reassuring was that you are not judged on your coding background and the focus is on your potential as a developer and how you can become a better developer.
How did you adapt to remote learning for TWU?
In terms of my physical setup, I had to make sure that I had a good chair and that my screens were at the right level as I knew we would be in front of the screen for most of the day. I was lucky that I could use my spare room as an office so having a quiet space away from distractions is highly recommended for learning. I also made sure that I could tether to my phone for the times when my internet connection was a bit unreliable.
I had already gone through remote onboarding at TW the week before TWU and this was a good way to practise using Zoom and working with others remotely.
How would you describe your experience at remote TWU?
It was challenging and intense but fun and rewarding.
The week before TWU was spent onboarding - getting our laptops set up and gaining access to the team resources online whilst balancing this with the first week of remote induction at TW.
As part of TWU APAC my cohort consisted of trainees from Australia, Singapore and China. Trainees in North America, Latin America, Europe and India were in a separate cohort. To match up time zones between Australia, China and Singapore we started at 10am and normally finished around 6:30pm.
We all worked as part of a cross functional agile team consisting of a mix of Developer (Devs), Business Analysts (BAs), Experience Designers (XD) and Quality Assurance (QA).
Each team had two go-to trainers, normally a BA/QA trainer and a Dev trainer. Different trainers would also pair when delivering the lectures and it was a really good way to see pairing in action.
The daily routine normally consisted of a TWU wide lecture in the morning followed by hands-on lessons in our teams and then we would spend the rest of our day working on our client engagement project.
We had regular breaks during lessons and used Zoom for all of our meetings and lessons, the core TWU team put a lot of effort into making the content remote friendly and leveraged the tools available in Zoom.
In our teams we also would organise team activities after hours to help connect and for team building. Also in our end of day team sessions we shared our personal journeys to TWU, it was a really good way to gain some insights into everyone's backgrounds.
How did remote TWU benefit you as a Consultant?
It helped me to practice patience and active listening.
When pairing remotely you can't point to the part of the screen you're talking about or rely on non-verbal cues as when you are physically co-located.
We all had to be understanding and made use of tools such as on-screen annotations in Zoom and to make sure we were specific in our verbal descriptions.
Even though we didn't have the full fidelity experience of travelling to India or China, I was still able to build a strong relationship with my team and we still chat remotely.
What have you been up to since finishing TWU?
Well, it's been pretty busy!
After a few days after returning from TWU I went straight onto a 3 week Infrastructure and Data fundamentals course to learn about AWS, Terraform, Docker, Kubernetes, Python, Data Science, Data Engineering and Machine Learning.
I've also been continuing my self study on Java and Test Driven Development (TDD).
There have also been remote catch ups with other TWers and getting involved with various grad activities.
What are your tips for any Graduate starting their career remotely?
Be proactive!
It's just too easy to blend into the background whilst working in the current remote situation (you can't even go to meet someone face to face for a coffee).
Make yourself visible by getting in touch with people to build your network within the company - book catch ups with them and ask them about their experience at the company. If there's something you don't know or are unsure about, just ask; people will be always willing to help.
Volunteer your time to help out on activities and ask to shadow or pair with someone on a piece of work.
Lastly, if you see things that need improving - make some suggestions or build your own solutions!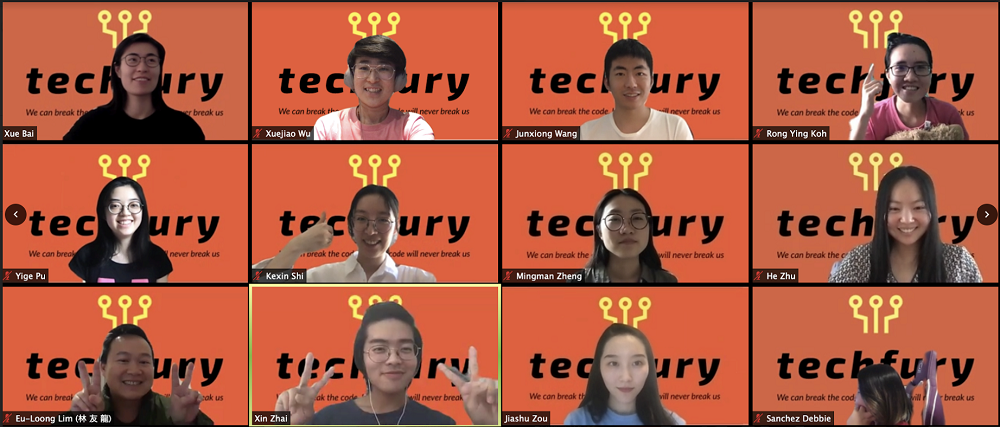 Grad Profile - Business Analyst
Thoughtworks
---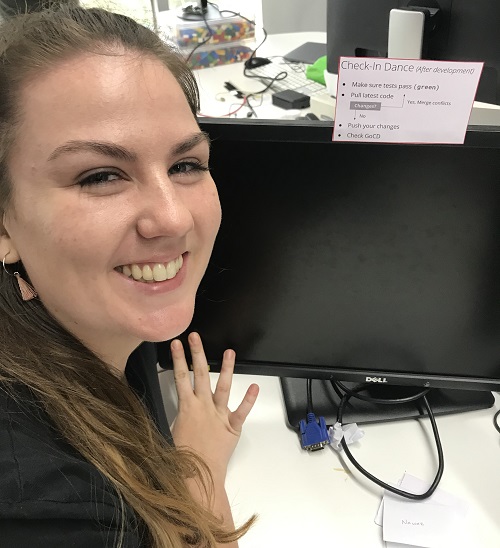 Delainey - Business Analyst
How did you become a Business Analyst?
Before joining Thoughtworks I really had no idea what a Business Analyst was! I had been living in London, working in a stakeholder management role for the Government Digital Service (the governmental body that manages digital transformation for the whole UK public sector). When my visa was coming to an end, I was lucky enough to have a really supportive Director who thought I had all the right skills to be a cracking Business Analyst, and he had worked a lot with Thoughtworks and really loved the company and culture. So he recommended me for the position, I passed the interview, and now here I am. 
How did you get to your current job position?
The best thing about joining Thoughtworks as a Grad is that you really don't have to know it all on Day 1. After a few days of orientation, I was sent straight off to Thoughtworks University. There we learned all the basics of what a BA does day-to-day, what our responsibilities are, how to handle difficult client situations – basically everything you need to know as a newbie. From there I made sure to be really proactive about getting on to a variety of different engagements so I could put my new skills to the test. Over the last year I've gotten to experience everything from relaxed beach projects, to social change projects, globally distributed projects and big, serious (and scary!) client projects. 
What are your areas of responsibility?
I always say that Business Analysts are like the glue that holds together a delivery team. The main responsibility of a BA is to build and maintain strong relationships with the Product Owner and other key client stakeholders. You'll be working closely with the software developers to keep everything flowing smoothly and to ensure expectations are aligned between the delivery team and the client. Sprinkle in a whole lot of facilitating workshops, running Agile ceremonies (like stand ups and retrospectives), managing user stories, and regularly reporting on the team's progress, and you've got yourself a BA!
Can you describe a typical workday? 
The day usually starts with stand up, where the team walks through the project wall. Everyone gives updates on the card that they're currently working on, and we identify any blockers and how we can solve them. 
Then the devs usually go off to do their developing, which leaves me to pick up my tasks for the day. This usually starts with the user stories – making sure the backlog is correctly prioritised and writing out the requirements of the stories that will need to be completed next. Sometimes I'll have user research to do, user personas to create, journey maps to refine, reports to write, emails to send… The list goes on. 
Throughout the day as the developers finish stories, I'll be asked to hop on for a desk check. This is where I compare what they've done to the Acceptance Criteria of the story, and determine whether or not it's ready for the Quality Analyst to review. If needed, I will sometimes help out with QAing stories as well. 
Depending on the day there will often be other workshops and activities to organise. For example, at the end of each week I'll put together a showcase presentation for the client, to show them everything we've been working on and gather feedback. I'm also in frequent contact with the Product Owner to keep them informed when risks or blockers arise, as well as to work through our priorities and answer any questions that have come up. 
What do you love the most about your job?
I just love the whole process of working on a delivery team. As the BA you're in a really unique position to support and encourage the entire team, as well as to make the product really good from a user perspective. ThoughtWorkers in general are amazing to work with, and no matter the team I am always learning so much from the people around me. It's also great to sit back at the end and see that we've built something really awesome that started from just a few days of inception workshops and requirements gathering!
What are the career prospects for your job?
You can really take it wherever you want to go. There are some BAs that move into QA or Experience Designer roles, or even into more technical roles. It's quite common to get into Product and Project Management as you progress as a BA as well. The soft skills you learn, like communication and stakeholder management, can be applied to such a wide range of other roles. The possibilities are truly endless. 
Which 3 pieces of advice would you give to a current university student?
Get some life experience and work experience outside of uni. University can teach you a lot, but I don't think anything prepares you for the reality of working except for actually doing it. Even if it's just a part-time job at your local supermarket, I cannot emphasise enough how invaluable the things you learn there will be for your future career.
Follow your passion and listen to your intuition. I've seen so many people go for jobs just because it seems like a good career path to get into, but the fact is that you're not going to really thrive unless you enjoy the work you're doing.
University isn't the be-all and end-all. Thoughtworks is really inclusive of hiring people from all sorts of different backgrounds and life stages. Though I have started several different degrees over the years, none of them were quite right for me so I never ended up graduating. Lots of ThoughtWorkers have similar stories and it definitely doesn't affect our ability to be amazing technologists!
A Day in the Life
Thoughtworks
---
Safira - Day in the life as a Grad Software Developer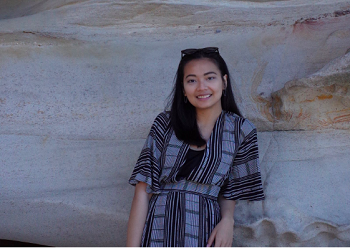 Safira joined Thoughtworks as a Graduate in 2018. We asked her a few questions about her journey.
What does a Graduate Software Developer actually do?
When I think about what my responsibilities are, I think about myself putting on two different hats:
Being a graduate, I have the opportunity to learn on the job from some of the smartest people in the industry, while focusing on adding as much value as I can to Thoughtworks. This could be addressed by being involved in an initiative like LevelUp or by pitching into internal office projects (software development or otherwise).
As a software developer, I believe that it is my job to contribute to delivering technical solutions to business problems while advocating for software engineering best practices and agile ways of working.
When merged into a single role, I think my main focus as a graduate developer has been to be a team player and to continue to upskill technically (in programming or otherwise).
What does your typical day look like?
Coffees are crucial to start my morning. More often than not, a stand up would shortly follow that, and if it's a Monday, I would send out an email with a list of meetups that are happening in Melbourne that week.
That said, I think those are probably the most constant routine of my days, because they really vary, regardless of whether or not I am on a client. Sometimes I would find myself spending the day watching tutorials on a new technology that I am interested in. Other times, I would find myself pair programming, doing a spike, or fixing tech debt. As a graduate, I tend to go about my day reactively, offering a helping hand where needed as opposed to having a solid, personal agenda to follow.
What's the most challenging part of your job?
The most challenging part for me is actually something that I love about my job as well, which is the fact I more or less get to define my own career path. As a graduate developer, it is my job to define what I can bring to the team; not in a "are you good enough?" kind of way, but more like a "what are you so passionate to learn about that you'd do anything to master it?" way.
With the amount of context switching and all of these exciting technologies around me, I find it a little difficult to find that path, one that allows me to bring the most value to Thoughtworks first and foremost, but also one that allows me to do things that bring me the most joy.
What's your favourite part about your role?
The constant exposure to new technologies and ridiculously smart individuals. I love the feeling of being surrounded by people who are passionate about what they do and are more than happy to share that with others. Perhaps it's the fact that I am quite a novice in this industry, but I feel like I have been learning something new every day that I come to work.
In the short year that I have been at Thoughtworks, I have been involved in engagements that required different specialisations (e.g., infrastructure, front-end development, data visualisation), not to mention knowledge of different domains, and I was always exposed to new tools and frameworks every time.
What are you measured on?
I ask myself the questions, "How have I been adding value to the team? What tangible evidence can I collect to support that?" To answer those, I usually ask for feedback directly from the people that I work with. It's not just about how strong my technical skills are, (although that is quite important), but it's also about my development as a well-rounded consultant.
What makes a good Graduate Software Developer?
Having the ability to learn and adapt quickly is probably one of the most important traits. One piece of advice that I always get as a graduate is to hang on to the core software engineering principles, design patterns, and best practices instead of clinging onto a specific tech stack.
I love programming, I really do, but I think it's also important not to forget about being a consultant as well. My job is not just to write code; it also involves facilitating a workshop, speaking in a showcase, conducting user testing sessions. Being proactive, interactive, and taking initiative are good traits to have as a team member, as well as having the courage to challenge the status quo where appropriate.
How do you manage different stakeholder needs?
As a graduate, I haven't been exposed to situations where I handle external stakeholders frequently, but when I do, I would identify what role that stakeholder plays in that particular situation and who else is involved in it. These questions help me to identify whether I should involve a more senior ThoughtWorker in the conversation. When the situation requires me to handle it myself, I would express honestly and transparently about what I'm currently doing, what the blockers are, and what I think needs to be done in the effort of satisfying their needs.
On your current project, what has you most excited?
The chance to stretch both my consultant and developer muscles. I've had the opportunity to interact directly with potential end users of the product while having the creative liberty to code a prototype (using React!).
I love being a consultant because…
Switching contexts excites me; I believe no two engagements have been the same for me so far. I love playing that puzzle of how to best design/develop/synthesize a solution to solve a specific problem. 
Perks & Benefits
Thoughtworks
---
Advocates for LGBTQIA+

Thoughtworks
---
At Thoughtworks you are Free to make your mark, and part of this is coming to work as yourself.
We don't have a dedicated LGBTQIA+ program at Thoughtworks Australia because we don't need one….it's part of our DNA. We are an inclusive employer - all Thoughtworkers are encouraged and empowered to come to work as ourselves. Everyone is welcome here. This is not just policy. This is practice.
We believe that no matter who you are or how you identify, you deserve respect, empathy and equal opportunity to succeed. We work hard to ensure everyone at Thoughtworks—and everyone we work with—is treated this way.
We are also one of only a handful of Australian companies (and the first Thoughtworks country) with a dedicated gender affirmation and transition policy which outlines the process and support available to Thoughtworkers in Australia when seeking to affirm or transition their gender or applying for transition leave. Permanent Thoughtworks employees can access up to 20 days of paid leave in their transition plans. 
The goal for each is clear: to make Thoughtworks a better home for all.
Inclusion is at the heart of what we do. Find out more about LGBTQ+ in Tech
Our Diverse Culture

Thoughtworks
---
We are Thoughtworks… A community of passionate individuals whose purpose is to revolutionise software design, creation & delivery, while advocating for positive social change.
Wherever we are in the world, Thoughtworkers share the same cultural characteristics and imperatives. We come to work as ourselves. We enjoy each other's company. We value honesty and transparency. Appearances and backgrounds aren't important to us; ideas and doing the right thing are.
We come to work as ourselves. We encourage and support each other. We value honesty and transparency. Ideas and doing the right thing are more important than appearances and backgrounds. We abhor and reject discrimination and inequality and promote diversity in all its forms. We proudly, passionately and actively strive to make both Thoughtworks and our industry more reflective and inclusive of the society that we serve. Our Code of Conduct reflects our values and outlines how we conduct ourselves and treat each other.
We are seeking graduates with a real PASSION for learning that are CURIOUS and often CHALLENGE the status quo. Attitude, aptitude and integrity are central to all successful applicants.
Gender Equality
In the past Thoughtworks has made great strides in increasing diversity at all levels, from graduate hires to senior leadership, through a variety of programs and approaches.
Today, we stand with those committed to driving real change to make technology reflective of the world around us and building a more equitable and inclusive future for all technologists.
Gender diversity is something we care about in particular. Australia stands out across our global regions at 46% for the last few years across our Professional Services Staff vs Industry average which includes 41.7% women for classification of Professional, Scientific and Technical Service or Computer system design and related services is 23.3% women (according to WGEA). We are also WGEA's Employer of Choice for Gender Diversity (8th time). 3 out of 7 members on the Australian Leadership team are women
Fostering equality has long been a strong value of our business. We have undertaken a program of intentional focus and investment on the diversity and inclusivity of our workforce. We applied a deliberate diversity lens across all of our business decisions and processes and built that way of thinking into our ongoing operations and behaviours.
Find out more about women in tech at Thoughtworks.
At Thoughtworks, we understand that we have a role to play in improving representation at our company and across the regions. Diversity & Inclusion (D&I) runs deep within our culture and is one of our business metrics. It flows into the way we find and nurture talent, and define HR and compensation policies. We strive to be champions of D&I in tech by building a community that is reflective of the society we live in. 
See our global diversity and inclusion page for more updates and programs on diversity and inclusion at Thoughtworks.
Aboriginal and Torres Strait Islander People

Thoughtworks
---
For many years, as part of our mission "To create an extraordinary impact on the world through our culture and technology excellence", we've actively pushed extraordinary diversity and inclusion programmes in our offices around the world, including in Australia. 
Thoughtworks is creating more tech careers for Aboriginal and Torres Strait Islander Peoples by working alongside communities and institutions to develop, strengthen and support education and employment pathways. For instance, to look at addressing this severe underrepresentation, we've spent the last year launching a First Nations Delivery Centre – a fully-remote, distributed development team staffed at least 50% with Aboriginal and Torres Strait Islander technologists, that aims to create an inclusive environment to begin and grow new tech careers.
Here's a snapshot of our journey so far:
September 2020
Pilot program began: Fully remote 6-person delivery team, 50% Aboriginal and Torres Strait Islander technologists. Three-month project building a digital product for Coles. 
May 2021
Hired Nyungar woman Kathryn Gledhill-Tucker to lead the program.
May 2021
Joined the Aboriginal Employment Information Communication Technology (ICT) Cluster
July 2021
Began hiring dedicated Software Developers specifically into the Centre
Dec 2021
Aboriginal and Torres Strait Islander technologists now represent over 2% of our 375-person Australian workforce
We've worked with Coles on the first pilot project for the newly established First Nations Delivery Centre where we partnered on a tightly scheduled four month engagement to develop a new customer profile management portal on the Coles app with the ability for a customer to view and edit their profile as a minimum viable product. The new Coles app was successfully launched in time for their busiest trading period. 
The First Nations Delivery Centre team also worked with Tauondi Aboriginal College to help uncover data-led stories of how the college is making a positive impact on students' lives. Thoughtworks' team investigated possible applications of their data to ensure it could be effectively gathered and analysed, and useful insights could be captured. In doing so, the team helped to accelerate the transformation for the college, to better their chances of securing funding to keep the college running.