UBS Graduate Programs & Internships
UBS across the globe
We're about 60,000 employees in all major financial centers, in almost 900 offices and more than 50 countries. We offer people around the world a supportive, challenging and diverse working environment. We value your passion and commitment, and reward your performance.
UBS provides financial advice and solutions to wealthy, institutional and corporate clients worldwide, as well as private clients in Switzerland.
We want to create superior value f…
View more
UBS across the globe
We're about 60,000 employees in all major financial centers, in almost 900 offices and more than 50 countries. We offer people around the world a supportive, challenging and diverse working environment. We value your passion and commitment, and reward your performance.
UBS provides financial advice and solutions to wealthy, institutional and corporate clients worldwide, as well as private clients in Switzerland.
We want to create superior value for our clients, shareholders and employees. And we want to stand out as a winner in our industry: for our expertise, advice and execution, our contribution to society, our work environment, and our business success.
UBS in Australia
UBS is one of the top corporate advisory businesses in Australia and its equities and equity research businesses are consistently highly ranked. Australia also has a prominent FRC business. Today, UBS Australia has more than 680 employees across its Investment Bank and Asset Management businesses.
Are you truly collaborative? Succeeding at UBS means respecting, understanding and trusting colleagues and clients. Challenging others and being challenged in return. Being passionate about what you do. Driving yourself forward, always wanting to do things the right way. Does that sound like you? Then you have the right stuff to join us.
Our Graduate Talent Program lasts 18 to 24 months. You'll be directly involved in day-to-day operations, working with professionals and gaining first-hand experience of our business. As well as on-the-job learning, you'll get training on the financial markets, our products and other core business topics. Besides all that, you'll attend networking events, cross-business classes and social occasions where you'll get to know us.
Women's Winter Internship Program 
On this 4-week winter program, you'll be a real part of the team, working with our experts and learning about the industry, our clients, our firm and a specific area of it. You'll have plenty of opportunities to develop new skills and make contacts. And if you impress us, we might invite you to join our Summer Internship Program.
Summer Internship Program
Our Summer Internship is an ideal way for you to get the work experience you need. For 9weeks, participants will be right at the heart of our business and take part in day-to-day operations. Not only will you learn about our business, you will also experience our unique workplace culture. Also, our Summer Internship offers participants the opportunity to enhance their business knowledge.
Application Process - UBS Junior Talent
Part 1: Online application stage (CV, Cover Letter & Academic Transcript)
Do your research and make your application UBS specific
What makes us different from our competitors? Really think about why you want to work for us and think about our core values and offerings as a bank.
We want to know about all your work experience, any part-time / summer jobs – even if they are not directly related to the role you are applying to. This says a lot about your personality.
Part 2: Online assessments
We use two types of online assessments: our UBS Cultural Appraiser and a numerical reasoning test.
The UBS Cultural Appraiser will give you realistic, hypothetical work scenarios faced by current graduates. The scenarios are designed to assess how well you align with our culture and values.
The numerical reasoning test will ask you to solve mathematical problems in business scenarios.
Tips
Do your research - The scenarios in the UBS Cultural Appraiser are designed to assess how well you align to our culture and values, so be familiar with these before you take the assessment. Our pillars, principles and behaviours are the foundation of everything we do.
Practice Questions - Make sure that you begin with the practice questions to increase your familiarity with the assessment format and types of questions.
Part 3: Video Interviewing
If your application is successful, you'll be sent a link to complete your video interview. We'll give you the questions and you can record your answers at a time that suits you. Don't worry, you can practice before you begin.
Tips
Check out our tips for video interview success in the video that can be found here
Part 4: Final assessment day
The final stage of the selection process is a series of face-to-face interviews held at one of our offices. You'll have a chance to meet senior leaders in the business and give us a glimpse into your personality and capabilities. The final interview will be more detailed and focused on assessing your compatibility with us in your desired position.
Tips
Prepare - Without sufficient preparation, interviews can be difficult and stressful – even when fully prepared, they can be an intense experience. Know what we're looking for. By taking the time to prepare – keeping our list of core competencies in mind – you should be confident of a good performance.
Practice - Practice makes perfect. The best way to improve your interview skills is to use them. If you have not had much interview experience, participate in interview workshops on campus and practice interviewing with a friend, family member or mentor. The more you do it, the better you'll get.
Know your area - You don't need to be an expert, but you need to demonstrate a degree of knowledge about the business area for which you've applied. Of course, we'd like you to have a basic understanding of the markets in which we operate, as well as a more detailed understanding of your chosen business area. Asking insightful questions is a great way to begin a good conversation.
Know our people - Attend one of our campus presentations or events to meet us (if available). Or visit our careers blog at ubs.com/backstage. Get a sense of who we are, how we operate as an organization, and what our priorities are.
Be open and honest - We want to know about your ideas. We're also curious about your interests and experiences, and what you've learned from them. We want to know about how you think, especially when resolving issues. Who you are is important to us, so let us see you.
Listen and think - Listen carefully to the question, and think about what the interviewer is really asking. Don't be afraid to take your time when answering. Repeating or rephrasing the question, or asking for clarification, can be a good way to help you compose your thoughts.
Don't pretend you know - If you don't know something, just say so. The ability to ask when you don't know is a strength, while bluffing is a weakness.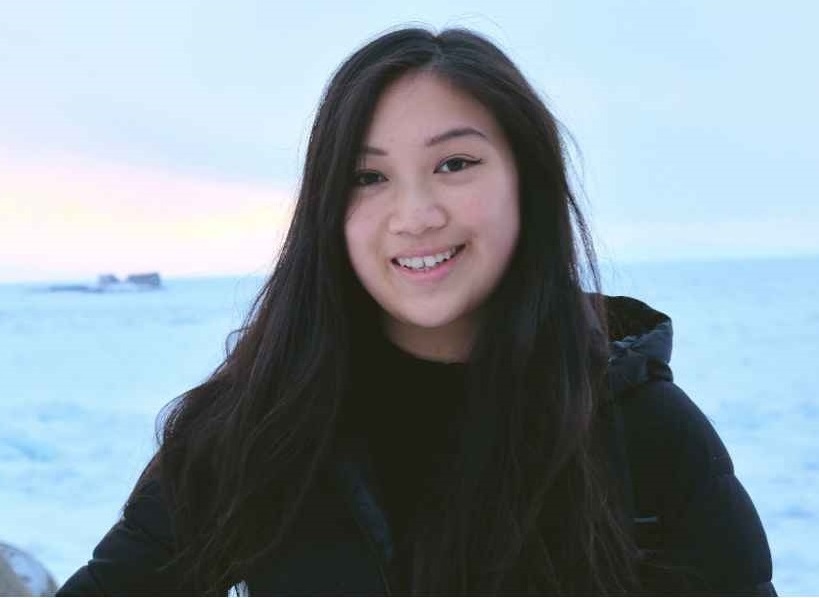 Meet Rachel from Sydney
Rachel talks to us about her internship and the non-standard days in corporate client solutions.
by Rachel, Summer Intern, Sydney  - 2018
What are you studying at university and how did your studies prepare you for your internship?
I'm currently studying for a Bachelor of Commerce degree, majoring in Accounting and Commercial Law. Thanks to this, I have some basic knowledge of finance. It made it a bit easier for me to understand some of the financial terms used!
What is the most exciting part of your internship?
Every day is exciting because I'm learning or experiencing something new. As an intern, you get a lot of exposure and a chance to work on various different projects. For me, one of the best moments so far was presenting my intern project and seeing how far I'd come in such a short period of time.
What happens in a typical workday?
I work in corporate client solutions where there really isn't a typical work day. The daily tasks are dependent on what deals we're currently working on. So I could be asked to attend a client meeting or to create content for a discussion paper.
How does your team support one another day to day?
Teamwork is key. People are constantly checking in with other members of the team to discuss progress, ask for advice or get some clarification.
Was your internship experience what you expected?
The internship was actually far better than I expected, particularly given that I come from a non-finance background. I thought this could potentially place me at a disadvantage, but my team was extremely supportive. They always took the time to answer my questions and gave me some tips based on their own experiences in financial services.
The work was as challenging as I expected it to be, although I was surprised by the extent to which the team involved me in discussions and client meetings. It was also very clear that UBS values their interns as we had regular check-ins to discuss our thoughts on the program and any areas we wanted to continue developing.
Can you tell us about one accomplishment during your internship?
The biggest piece of work I did was my intern project, which involved conceptualizing, modelling and presenting a capital transaction. UBS likes to make the project practical rather than hypothetical, which was great for increasing my knowledge. Ultimately, my final presentation was something I never would have believed I was capable of. It was a great feeling knowing that my team was planning on actually taking the proposed deal forward!
---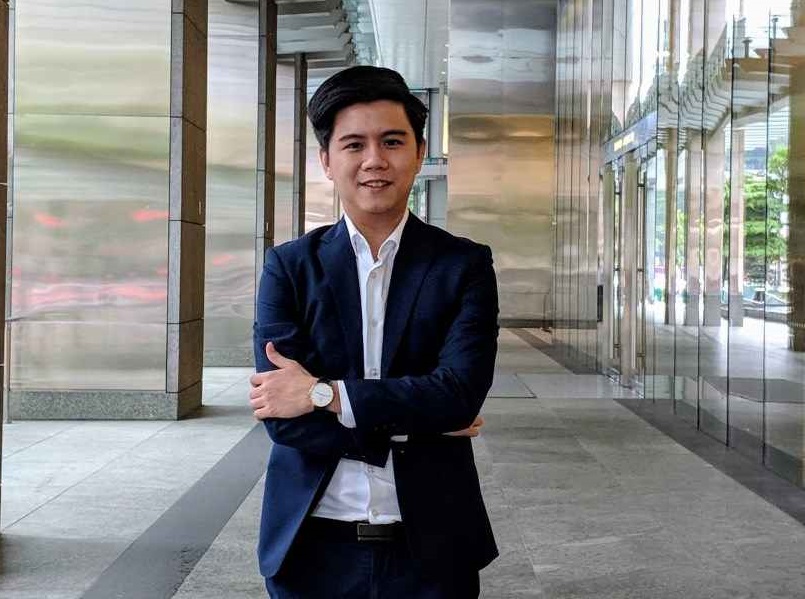 Meet Justin from Singapore
He chats about his time in the Graduate Talent Program (GTP). 
by Justin, Wealth Management, Singapore 2019
Hello Justin. How has your journey here been so far?
 It's been great learning the ropes! As a Global Wealth Management (GWM) graduate trainee, I get to interact with client advisors and product specialists on the job. There were also trainings that gathered all graduate trainees from the Asia Pacific (APAC) countries to learn from (and network with) the senior management. I felt honored, especially when these experts took time off to speak to fresh graduates like me!
How has the team played a role in your development?
 My first rotation in GWM has given me an opportunity to work on a project with people of all ranks. As the main point of contact for this project, I've learnt so much about collaboration and project management. At the same time, I get to observe how client advisors make use of tools to advise their clients and the methodology they adopt to calculate risks.
Any challenges you've had to face so far?
 I've had my share of challenges because dealing with markets is time-sensitive. It can be a little intense! However, I think that these moments are the perfect opportunities for learning.
Is the culture here what you expected?
 Definitely! During my interview, it was emphasized that there are plenty of opportunities for employee growth. The word that kept coming up was "development". It really showed me that the firm was serious about growing its employees. I can't complain about the rest of the warm, open and collaborative culture here either!
What kind of advice would you give to the new class of graduates?
 Stay open to new opportunities! Over time, there are plenty of chances to connect and learn about the firm. Even if you feel you aren't ready, there's always guidance and support around. At the end of the day, you'll want to complete the program feeling accomplished. As for making connections, my tip is to put some lunch appointments and coffee sessions with senior colleagues in your calendar!
---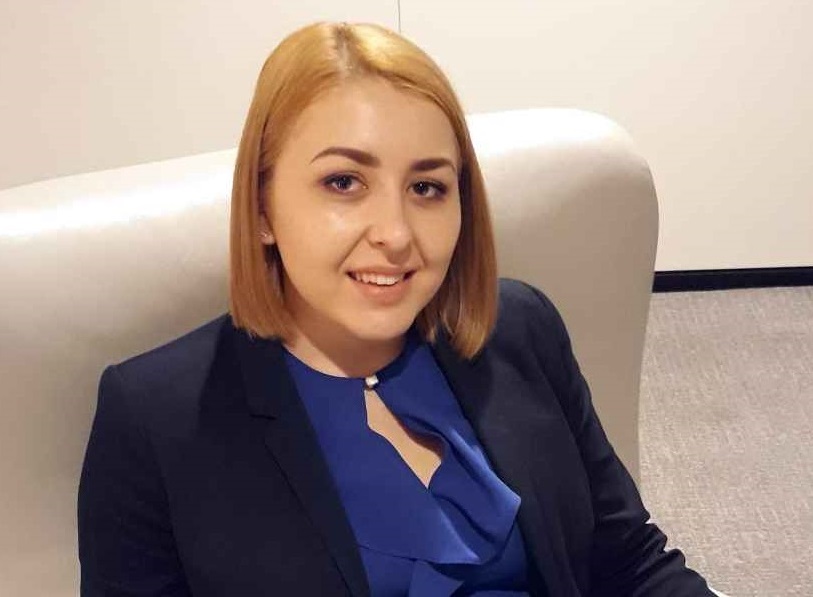 Meet Ana from Technology in London
From our Spring Week event, to intern, to graduate. Ana talks to us about working with the techies. 
by Ana, Technology graduate, London 18 Dec 2018
From Spring Week, to intern to graduate trainee. Recent UK graduate Ana tells us about her already extensive experience here (and why she stuck with us).
So Ana, can you tell us about your career journey with us so far?
I started my journey at UBS in 2015, when I attended the Spring Week (a program for first-year university students in the UK). I had the chance to work-shadow a technology graduate, giving me a feel of what it would be like to work here. On the last day, I was made an offer to return as an intern the following summer.
During my internship, I had a great time working on a variety of projects. And by the end of the summer, I had an offer to join the Graduate Talent Program (GTP)! I joined the following summer as a GTP in Group Technology. Since then I have completed a couple of rotations and I'm now in the Identity Management Security team as a project manager.
Why did you want to stick with UBS?
The culture, work environment and people played the major role. To succeed in the first years of your career, you need extensive training, approachable colleagues, a supportive line manager, learning opportunities, experience in different teams, a mentor to guide you and a welcoming work environment. I discovered UBS offered me all this!
What's been the highlight so far?
In your first year as a graduate, almost everything feels like a new high because you embark on such a steep learning curve. But one highlight stands out; I worked on an EU General Data Protection Regulation (GDPR) project to ensure our compliance with the new rules. I stepped into the project manager role and got to apply my knowledge in practice, delivering a project with multiple dependencies and challenges. Through learning-by-doing, I've grown more than I could have imagined. Being able to contribute towards such a big deliverable is definitely the high of my career so far.
Any advice you could offer the new class of graduates?
Enjoy it as much as possible because the time on the program goes by quickly!
Make the most of the trainings, the events, the learning curve and the opportunity to rotate in different teams. As GTPs, we're given unique chances and we should learn to embrace the opportunities that arise because they may not come again.
Learn as much as possible - this program sets the foundation for your career and the more we learn, the better prepared we are for future roles.
Driving change that matters
Moving society towards a more positive future – now that's an idea we can all get behind.
From finding innovative solutions, to partnering and leading by example, we're making it happen.
In 2018 we contributed USD41million cash contributions to communities.
59% of our worldwide electricity consumption was sourced from renewable energy in 2018. We've committed to  use 100% renewable energy by 2020, which will reduce the firms Greenhouse gas emissions by 75%. 
In 2018 Asia Pacific, our employees  volunteered over 42,290 hours supporting local communities.
Through the UBS Optimus Foundation USD67million was raised in donations.
Explore our articles on UBS in Society here