Unilever Graduate Programs & Internships
Long story short, through both acquisitions and organic growth, Unilever has grown into a leviathan. We now have a presence in almost every country in the world and a portfolio of over 400 brands. You've almost certainly consumed a food, drink or personal care product produced by Unilever in the last 24 hours, or used one of its cleaning agents. Some of the company's better-known brands include Ben & Jerry's, Bertolli, Lynx, Domestos, Dove, Omo, Flora, Lux, Magnum, Ponds…
View more Unilever has no active opportunities at the moment.
See who's currently hiring with our Job Search!
Search for jobs
Long story short, through both acquisitions and organic growth, Unilever has grown into a leviathan. We now have a presence in almost every country in the world and a portfolio of over 400 brands. You've almost certainly consumed a food, drink or personal care product produced by Unilever in the last 24 hours, or used one of its cleaning agents. Some of the company's better-known brands include Ben & Jerry's, Bertolli, Lynx, Domestos, Dove, Omo, Flora, Lux, Magnum, Ponds, Rexona, Streets, Sunsilk, Surf and Vaseline.
Unilever has had a presence in Australia for well over a century, with Lever Brothers having set up a soap-manufacturing facility in Balmain, Sydney in 1899. Unilever Australasia is the Australian and New Zealand subsidiary of the company and is headquartered in Epping, Sydney. It is divided into three divisions: Home & Personal Care; Foods and Ice Cream.
Today, 2.5 billion people use Unilever products on any given day to feel good, look good and get more out of life. Our brands give us a unique opportunity to create positive change and grow our business. We want our business to flourish, and we know that our success depends on others flourishing around us. That's why our purpose is to make sustainable living commonplace, and why sustainable, long-term growth is at the heart of our business model.
We have a long tradition of being a progressive, responsible business. It goes back to the days of our founder William Lever, who launched the world's first purposeful brand, Sunlight Soap more than 100 years ago, and it's at the heart of how we run our company today. In 2022 Unilever Australia & New Zealand became a Certified B Corporation™ (B Corp), joining a growing network of organisations committed to galvanising a stronger, more inclusive, equitable and regenerative economy for all. There's no better time to join our team!
Through hands-on learning alongside world-class experts you'll develop your leadership skills by working on live projects which offer you all the experience you need.
A job at Unilever is a career made by you, with development opportunities, benefits and a working culture that embraces diversity. So whether you're looking for an internship, graduate opportunities, or a job opening to progress your professional career, at Unilever you can shape your own path as you work with the brands and people that drive our sustainable business growth. Could it be U?
Our progress is driven by big ideas. In just three years on the Unilever's Future Leader's Programme, you will get the skills, experience and commercial insight to come up with the next one. You'll take on real challenges, work with inspiring leaders, and rapidly progress to become a leader yourself.
This three-year fast-tracked development program includes rotations across your chosen business function and a six-month international assignment. The Unilever Future Leaders Program is about developing tomorrow's leaders, today!
FEATURES OF THE PROGRAMME
A development road map in one of our five key business functions; Marketing, Customer Development (Sales), Finance, Human Resources and Supply Chain (Engineering and Logistics/Planning).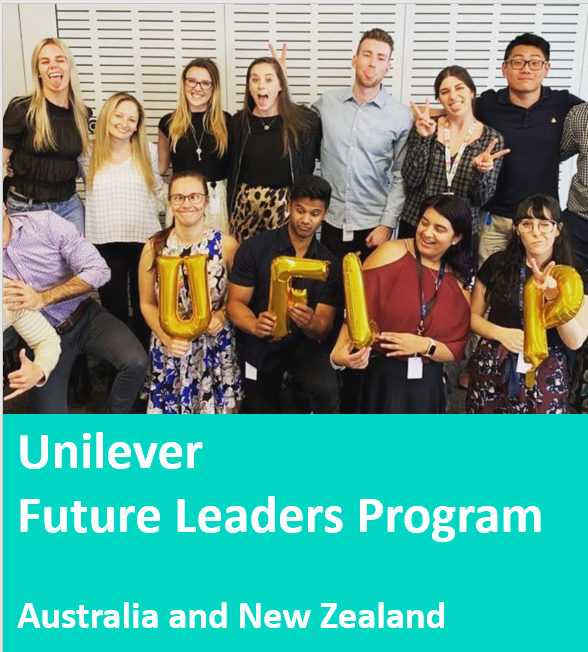 An agile and dynamic workplace, often with flexible working hours and working from home options.
A fun and engaging work culture, where you're truly encouraged to be yourself. We have lots of events to bring the whole company and teams together; brand launches, social activities and volunteering opportunities alongside your other colleagues.
A personal support network to coach and mentor you through the program. This includes a dedicated Functional Director, a current graduate as your buddy an HR Business partner and leadership coaching from the Unilever Executive Board.
Free ice-cream – at all our offices, all day, every day :)
If you are in your penultimate year at university and you are an Australian/New Zealand Citizen or Australian Permanent Resident, then our 12-week summer internship is for you! We offer internships in a range of business areas, opportunities may be available in:
Marketing 
Supply Chain 
Customer Development Australia 
Customer Development New Zealand 
Finance 
Human Resources
Unilever is the place where you can bring your purpose to life with the work that you do creating a better business and a better world. You will help make sustainable living commonplace and learn about Brands with Purpose. You will lead innovations, big and small and work on loved brands.
You will learn from brilliant business leaders and colleagues who provide mentorship and inspiration so that you can become a better you. Come and be part of the team at Unilever and get hands-on experience working in one of the world's leading consumer goods companies. A better business. A better world. A better you.
Kick-start your international career! A Business Case competition unlike any other.
Take part in the Unilever Future Leaders' League and unlock your leadership potential, as you showcase your ingenuity to solve real-life business challenges. As part of your #UnileverFLL journey, you will also enjoy excellent coaching by some of our industry Leaders and you will make new friends, as you meet some of the brightest university students from across Australia & New Zealand.
Keep up to date on our social media channels, our next league coming soon.
There are four stages to the application process for the Unilever Future Leaders and Internship Programmes. The first step is to apply online, then complete a profile assessment, take part in an on-demand interview and finally attend a discovery centre.
Application process summary
1. Online application
Complete the online application form. It is a simple and easy process, with the quick option of filling out personal details using your LinkedIn profile. You may only apply to one function in your application and the types of functions available varies according to each region.
2. Profile assessment
Complete a profile assessment which is online games that look at different elements of your cognitive, emotional and social traits. These will help to evaluate your level of fit for the UFLP as well as the suitable function for you. 
3. Digital interview
You will be asked to solve real-world problems using Unilever scenarios, giving you the chance to learn more about our company culture and the way we do business.
The interview will be split into two components, which consists of three short hypothetical questions, followed by a business case. You'll be able to record and complete your interview anytime (up until a deadline we'll set) and anywhere, whichever suits you best. All you need is a computer, webcam and/or smartphone, and most importantly, a good and stable internet connection
4. Discovery Centre
This part of the process provides you with a truly immersive experience and the chance to live 'a day in the life' of a Future Leader at Unilever. You get to experience a number of exciting activities and projects.
These exercises are designed around a real business case study, enabling us to assess your potential, while giving you a further insight into what it is like to work in Unilever.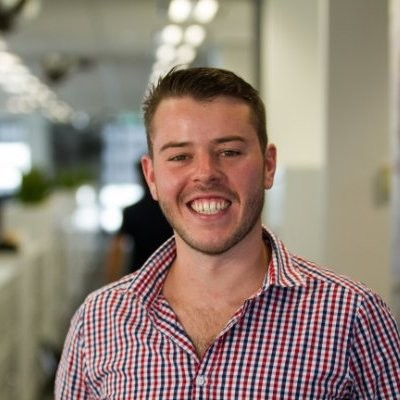 Michael Houston – National Business Manager (Customer Development graduate, Management Trainee)
I initially applied for the Unilever Future Leaders Programme in 2012 (for the 2013 intake). Unfortunately my application wasn't successful. However, I knew this was a graduate program that I really wanted to be in due to Unilever's commitment to developing their graduates, as well as the opportunity to undertake an international rotation. So instead of finding other full-time employment in 2012, I decided to take some time to go travelling and reapply the following year. On that application, I was successful and joined Unilever as a Customer Development UFLP Management Trainee in February, 2014
The  graduate's role involves typical activities and key responsibilities.
I have undertaken three different roles since I joined Unilever:
Initially I was working as a Category Assistant for our Continental brand, where I would provide our sales team with category insights and plans to ensure our food products are easily found and are sought after by our consumers in supermarkets across Australia.
I then moved into a marketing role, as Assistant Brand Manager for our LYNX brand. This was a really fun role, where I was involved in launching new fragrances, as well being involved in a number of events that sought to connect our brand with our target audience. A highlight was attending the 'GQ Man of The Year' award evening, where LYNX was the official 'Male Grooming' sponsor for the evening. Not every day I get to rub shoulders with celebrities
I then moved to undertake my international rotation in Bangkok, Thailand. There I was focusing on creating a strategy to ensure the Thailand Customer Development function is ready for the year 2020. This is a really interesting piece of work, as the Thailand economy and shopper is changing rapidly. Oh… and also the fact that I working and living in Thailand wasn't too shabby either!
Michael is now a National Business Manager for eCommerce & Alternate Channels as of July 2020!
---
Hannah Grolman – Account Manager (Supply Chain graduate)
Unilever is one of the largest fast-moving consumer goods company across the globe, managing well known brands such as Dove, Omo and Ben & Jerry's. The Unilever graduate program is 3 years consisting of 3-4 rotations, each spanning 6-12 months. Supply chain is the department responsible for the end-to-end journey of the product including procurement of raw and packaging materials, manufacturing, logistics and delivery, and planning.
During my Supply Chain graduate program, I managed around seven factory projects ranging from factory automation, value improvement projects to optimise the factory layout and working to expand capability to handle new products. This role involved working both in teams and solo, to design long lasting solutions to factory problems. It develops your professional people skills as you liaison with suppliers and present proposals to Unilever leadership teams. 
One of my projects was to introduce collaborative robots to depalletize empty aerosol cans onto a feed table to then be manufactured into deodorant. This involved working with multiple suppliers to design a suitable solution, negotiating prices and terms of the work, writing and presenting a proposal for Unilever to invest in this automation project. I thoroughly enjoyed applying my problem-solving skills and working with purpose to improve the manufacturing process. 
The Unilever graduate program exposes you to many areas of your chosen department and the larger business. The fast paced rotations challenge you to learn quickly and adapt, ultimately shaping you into a better leader.
Could someone with a different background do your job?
Yes, the Unilever graduate program is open to many disciplines and offers lots of mentorship and training. As long as you are open-minded and have a positive attitude towards learning, you will succeed.
What was the coolest thing about your job?
Being able to walk into stores and view your work on the shelves. Unilever is everywhere and this makes you feel apart of something much larger. It is a unique sense of achievement when you can physically see the brands and impact you have.
Some advice for your teenage self...
Work hard, play hard – find the work-life balance that suits you and have fun with it. Use your "play" time to find hobbies, travel, learn an unusual skill and become a multifaceted, authentic person by genuinely connecting with people. Have high standards for how you are treated. Understand that while you cannot always control how others treat you, you do control your reaction to it.
---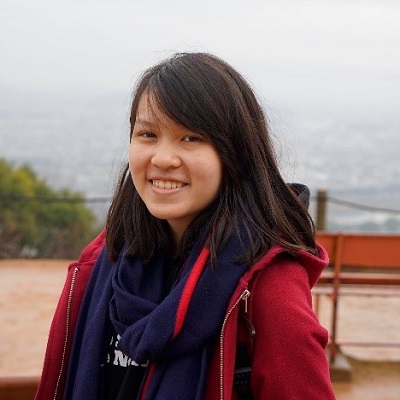 Katherine Wong – Customer Development Intern
Katherine Wong, Customer Development Intern for our Hair, Beauty and Personal Care (HBPC) - Deodorants team in Australia. While she works in our HBPC team, today she takes us through how she's making in impact through her work…
Katherine loves working for the deodorant team because she's helping people to feel more secure about their bodies and confident through products that work for them.
Working in a broad category like Hair, Beauty & Personal Care means her work projects can range anywhere from supporting the team with sustainability events aimed at promoting post-consumer recycled products, to raising awareness on Unilever products made of recycled plastics.
She's passionate about environmental issues and promoting sustainability. Her role has given her the opportunity to understand how she can bring that passion into a role and make a positive impact on future generations. In addition, she learned how a company can play a role in climate activism and creating a better world.
Remuneration
The company is big on building a "winning culture". To facilitate this, it has a performance-based reward structure called 'Total Reward'. This "recognises people who have delivered results and have the right values for our business". The company seeks to offer staff "attractive incentives" and "pay for highly rated people making an exceptional contribution will be towards the top of the market range". 
Career prospects
Unilever, already an enormous multinational, is determined to double in size by 2030. That suggests there should be plenty of opportunities for promotions in the years to come. The company goes to great lengths to maintain its reputation as one of the world's most admired employers. It devotes a lot of resources to creating a work environment where "individuals can achieve their goals, both professionally and personally".
The vibe of the place
Unilever offers an "agile and dynamic workplace, often with flexible working hours and working from home options". It claims to provide "a fun and engaging work culture, where you're truly encouraged to be yourself". There are also plenty of events that bring teams, or the entire office, together with including "brand launches, social activities and volunteering opportunities". And, if all that is not enticing enough for you, all Unilever's offices are stocked with a never-ending supply of free ice cream!
Diversity & Inclusion

iversity and Inclusion at Unilever is about embracing differences, creating possibilities and progressing together to make a sustainable business. Using the Unilever standards of leadership as part of development, we focus on building on people's strengths, which brings greater energy and impact.
At Unilever we believe in the importance of workplace diversity and we are focused on providing a supportive and inclusive environment for all employees regardless of their sexual orientation or gender identification. We want all employees to bring their best authentic self to work every day.
COVID-19 has undoubtedly widened the social divide, and decisive and collective action is needed to build a society that helps to improve livelihoods, embraces diversity, nurtures talent, and offers opportunities for everyone. Without a healthy society, there cannot be a healthy business.
In 2020, we announced a wide-ranging set of commitments and actions to raise living standards across our value chain, create opportunities through inclusivity and prepare people for the future of work. These include:
Ensuring that everyone who directly provides goods and services to us earns at least a living wage or income by 2030.
Spending €2 billion annually with suppliers owned and managed by people from under-represented groups, by 2025.
Helping 5 million small and medium-sized businesses grow through access to skills, finance and technology, by 2025.
Increasing the number of diverse people involved in the production of our advertisements, both on-screen and behind the camera.
Ensuring that our employees are reskilled or upskilled by 2025 and have access to flexible employment options by 2030.
Equipping 10 million young people with essential skills to prepare them for job opportunities, by 2030.
Awards, accreditations and memberships
Employer of Choice for Gender Equality 2019 (Workplace Gender Equality Agency)
Member of the Male Champions of Change
LGBTIQ+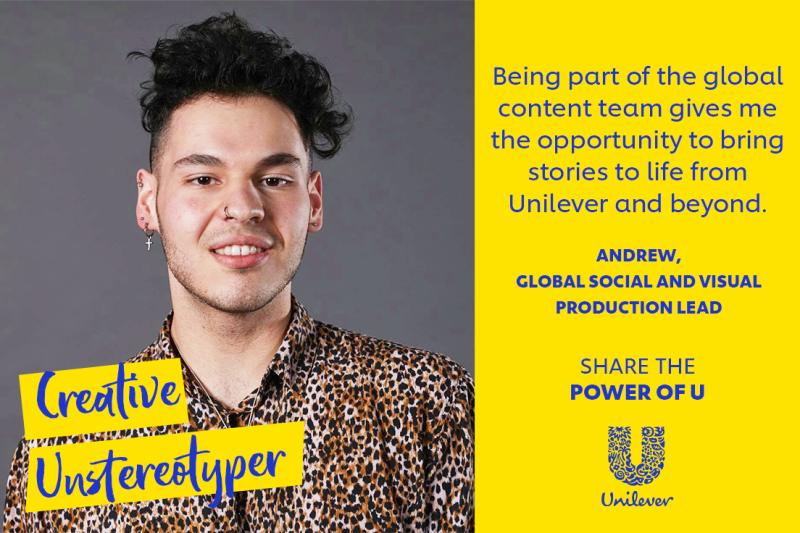 We're proud of every You in Unilever, not just during this Pride month but every day.
And while Pride month is associated with carnivals and sparkle, celebrating tolerance and acceptance, current events also remind us that that change comes from taking a stand.
The genesis of Pride month is no exception. The first march on 28 June 1970 was held to mark the first anniversary of the Stonewall riots – a series of demonstrations in New York – and to concentrate the efforts of the LGBTQI+ community on their human rights and help establish places for gay men and lesbians to be open about their sexual orientation without being arrested.
We pride ourselves on being a diverse and tolerant business, but there is still much to be done to make it a tolerant and inclusive world.
It's also why – alongside our online celebrations to mark Pride – we're taking action. We're taking a stand. We're signing our name. We're working to make our LGBTQI+ colleagues and consumers as proud of us as we are of them. Here are six initiatives we're supporting.
Signing the Declaration of Amsterdam
Our CEO Alan Jope has signed the Declaration of Amsterdam – a global statement of support for LGBTQI+ rights. "The Declaration of Amsterdam has a strong symbolic value for us," says Frank Galestien, who works in Unilever's Foods & Refreshment team and is organising some of our Virtual Pride events in the Netherlands. "Signing the Declaration is something that makes us extremely proud. It links clearly to Unilever's purpose to allow everyone to bring their whole self to the workplace. This is a very important signal on how much inclusivity is valued," he adds.
Sense-checking our resources with Stonewall
Stonewall works with institutions and organisations to create inclusive and accepting cultures. They will work alongside Unilever to audit our policies and procedures. We will be able to access their resources and training and participate in their Global Workplace Equality indices to benchmark how we are progressing on LGBTQI+ inclusion in our workplace.
Promoting inclusion in our business and beyond
We've joined Open for Business, a coalition of leading global companies to show we mean business on taking action on LGBT+ inclusion globally.
Disability Support

Quoted from out CEO Nicole Sparshott in January, 2021:
"While gender equality and LGBTQI+ have been focus areas for the last few years, we have also started focusing our resources on Indigenous communities and people with a disability. Through the framework of a Reconciliation Action Plan, we look forward to identifying new ways to contribute to this space and formalising our commitment to the intergenerational upward mobility of Aboriginal and Torres Strait Islander peoples."
"We also know we cannot be an inclusive organisation unless we ensure that we have created the conditions and the culture for people with a disability to thrive. We have created our first-ever global employee resource group for people with a disability and their allies, called [email protected], and we will work with local partners to help us unlock this opportunity."
Gender Equality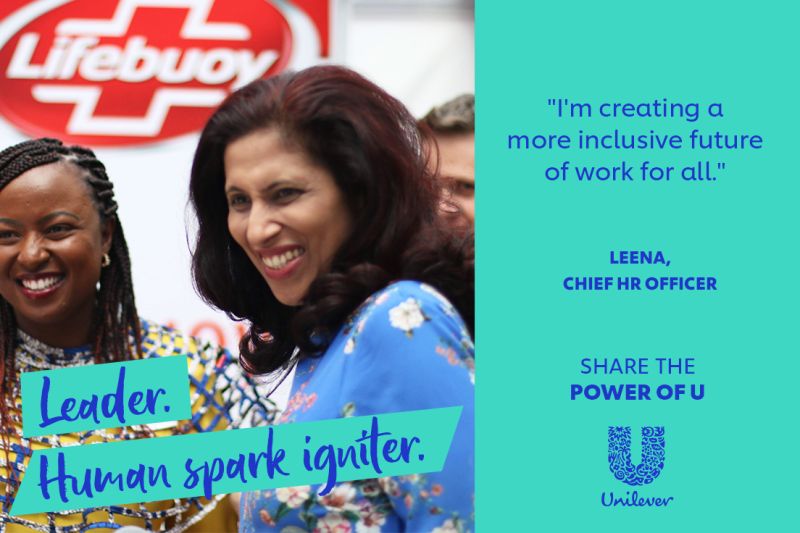 At Unilever we also believe in paying for performance with clear reward policies and have a longstanding commitment to equal pay for equal work. Our compensation structures are intended to be gender neutral, with any pay differences between employees in similar jobs fairly reflecting levels of individual performance and skill.
In 2016 our business in Australia and New Zealand declared 'all roles flex' and are focusing on normalising flexible working for men – key to managing caring responsibilities and empowering women. We are also unlocking job share opportunities across our business, allowing our people to balance personal commitments or their own businesses alongside their career at Unilever.
We want to help create a world in which every woman and girl can create the kind of life she wishes to lead, unconstrained by harmful norms and stereotypes. We believe a world where women are economically empowered will be a fairer, happier and more prosperous place to live for everybody – and that our business will flourish in it.
Changing the norms & closing the gender gap
At the current rate of progress, women will have to wait 108 years to close the gender gap with men. Despite advances in some areas over the last decade, this wait is showing few signs of shrinking fast. The annual World Economic Forum Global Gender Gap Report, published in December 2018, found that the most challenging gender gap remains in the economic sphere, which the report found will take 202 years to close.
This wait is unacceptable – for current and future generations of women and girls, and for the societies and economies of which they and our business are a part.
We want our business to be a leading force in closing the gender gap, and to challenge and change the harmful norms and stereotypes that are a barrier to women's economic empowerment – and the norms and stereotypes of masculinity that confine men too.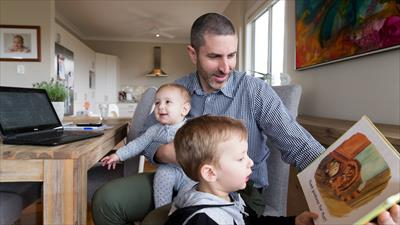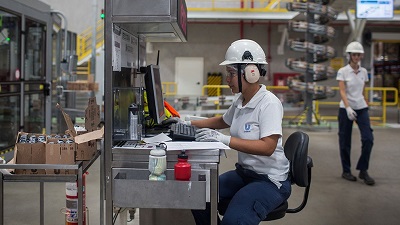 Aboriginal and Torres Strait Islanders

We are committed to driving action on these commitments locally and key to this will be helping to build a reconciled, just and equitable Australia. An Australia where Aboriginal and Torres Strait Islander People are respected as the First Nations people. An Australia where Aboriginal and Torres Strait Islander history, culture and rights are proud part of our everyday life.
Caring for country and spiritual connection to land and sea is intrinsic to Aboriginal and Torres Strait Islander People's core values and way of life. We recognise that in order to reach our vision of making sustainable living commonplace, we must learn from the traditional custodians of our land. 
We impact millions of people every day across our value chain from our operations, to our sourcing, to the way consumers use and dispose of our products. Through our underpinning values of Courage, Integrity, Tenacity, Curiosity, Mateship, Ownership and Fun, we are committed to leveraging this impact to pursue meaningful reconciliation, equity and unity for all.