Wesfarmers Graduate Programs & Internships
As one of Australia's largest listed companies, we're proud of our longstanding contribution to Australians. Wesfarmers achievements are deeply rooted in the desire to continually reinvent ourselves for the brands we stand behind, destinations that many Aussies call home. Think retailers like Bunnings, Kmart, Target, Catch and Officeworks. Our work doesn't stop there, we operate in the industrials sector which supplies the nation with chemicals…
View more Wesfarmers has no active opportunities at the moment.
See who's currently hiring with our Job Search!
Search for jobs
Graduate recruitment through Wesfarmers Business Development has been an important source of talent for the Wesfarmers Group, with past graduates having gone on to senior roles both within Corporate Office as well as the divisions. 
The Business Development Graduate Analyst experience is less structured than many larger Graduate Programs but offers an accelerated learning opportunity. Successful applicants can expect to be working closely with senior team members and executives on the evaluation of major investment decisions from their first weeks in the team. 
Wesfarmers supports a range of education opportunities for Business Development graduates.  In the past, team members have completed post graduate finance qualifications including the CFA and Grad Dip/Masters in Applied Finance or taken sabbatical leave to pursue full time study at top international universities.
---
Hear from some of our past graduates.
---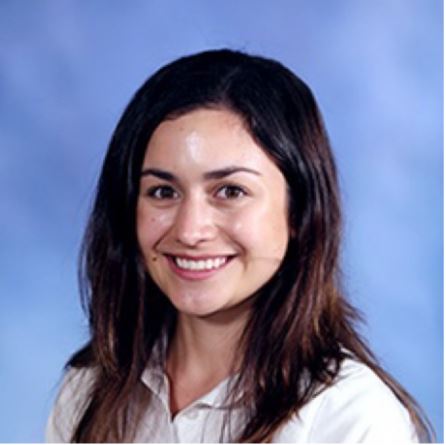 Helaina Narvaiza – Graduate Analyst
"I joined Wesfarmers Business Development as a Graduate Analyst in 2020, following the completion of a Bachelor of Commerce at the University of Sydney.
Being a part of in the Wesfarmers BD team has provided me with a unique opportunity to build a well-rounded commercial and financial skill set. I have been fortunate enough to work on a variety of exciting strategy and M&A projects across numerous industries. In particular what really stands out to me about Wesfarmers is the culture - everyone is a part of a team and willing help one another out.
In my role I have also had the opportunity to partake in a secondment from Sydney to Perth, and I feel grateful to be working for a company with a such a strong emphasis on personal development."
---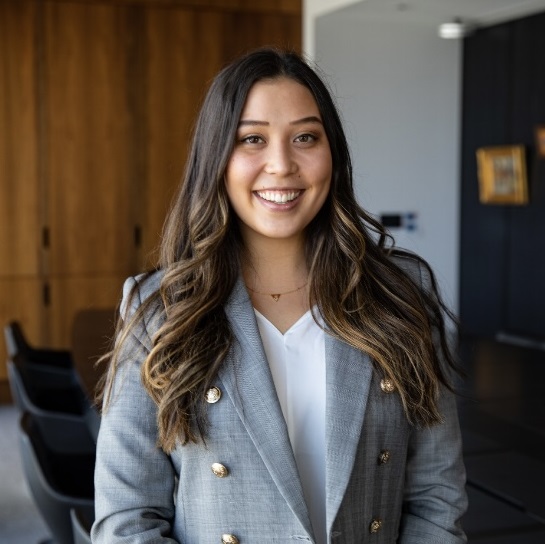 Elysia Korn – Graduate Analyst
"I joined Wesfarmers Business Development as a Graduate Project Analyst in July 2020, following an internship in the team at the beginning of 2019 and the completion of a Bachelor of Commerce, majoring in Finance and Accounting, at UWA in mid-2020.
I have worked on a variety of corporate and M&A projects alongside team members from within Wesfarmers and externally. Through these projects, I have been able to develop a solid financial and analytical toolset as well as enhance my strategic and commercial thinking, and interpersonal skills. One highlight has been working on the API deal which provided an invaluable learning experience and gave me the opportunity to work on researching the beauty, wellness and healthcare industry – an area I am particularly interested in.
Wesfarmers has supported my career and personal development in many ways, providing 'on-the-job' learning from senior analysts, specific training workshops, access to excellent managers, mentoring opportunities, and sponsoring my further study pursuits with Kaplan Professional.
The graduate BD role is both exciting and challenging, provides a wide range of opportunities across the Wesfarmers Group for future career development and is a highly rewarding place to work."
---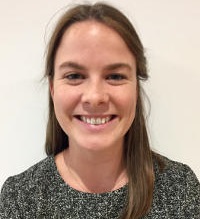 Lauren Rule – Senior Investor Relations Analyst
"I joined Business Development as a graduate in 2017 after completing a double degree in Engineering and Commerce. I have found the experience to be extremely rewarding, and the challenges to be diverse and exciting.
I started working on interesting strategic and M&A projects from day 1, and have learnt a huge amount from working closely with my colleagues both in Business Development and also in other Corporate Office roles and the Wesfarmers businesses. The conglomerate model has enabled me to learn about and explore a wide range of industries, and through the role I have had access to a number of further training and networking opportunities.
In this role I have had the flexibility to relocate from Perth to Sydney and explore secondment opportunities. I feel fortunate to work for a company that has a nationwide presence with countless opportunities for new and exciting roles and experiences within the Group."
The way we work
Our culture 
We're results focused, but we're a business that cares. Here we are less about titles and more about everyone playing a valuable role. We provide autonomy and space with freedom to operate, quickly learning from mistakes because we know they are part of the way forward. We're curious, open minded, and collaborative. And although we're thought leaders, we're humble, and willing to share knowledge and learn from one another. 
We know that diversity fosters greater innovation and better customer connection, so we strive to create an inclusive and diverse work environment. This means promoting the development of our people and fostering a sense of belonging irrespective of gender, ethnicity, generation, flexible work status, family circumstances, sexual orientation or disability.
Our Values
We believe the only true sustainable advantage is the quality and performance of our people. Each Wesfarmers division operates as a separate business and therefore has a distinct culture. However, there are four core values that drive all of our businesses and shape our culture as a whole:
Integrity
Acting ethically in all dealings.
Openness
Openness and honesty in reporting, feedback and ideas.
Accept that people make mistakes and seek to learn from them.
Accountability
Significant delegation of authority and decision making to divisions.
Accountability for performance.
Protect and enhance our reputation
Entrepreneurial Spirit
Prepared to take calculated risk and highly commercial.
Making things happen, seeking out value-accretive opportunities.
Our Leadership Model
Wesfarmers recognises the identification and development of talent as an investment with expected returns not only for the business, but also for our people.  
We value people with demonstrated talent in three key areas:
Being commercial
The knowledge, experience and thinking ability required to plan and make sound business decisions.
Delivering results
The personal implementation and execution skills required to deliver superior outcomes.
Engaging people
The communication and relationship skills required to influence people to deliver superior outcomes.