Westpac Group Graduate Programs & Internships
The Westpac Grad Program brings unlike minds together. It's where visionaries meet luminaries, financiers meet futurists, gamers meet gamechangers. We want thinkers and innovators from all fields of study, who are ready to make big ideas happen. With a range of unexpected careers – it's where uncommon minds meet.
Westpac Group currently has 0 opportunities.
Select the following options:
Past Westpac Group Graduate Hiring Statistics
If you're interested in working at Westpac Group, understanding when they have opened up applications for their graduate programs, graduate jobs and internships is helpful knowledge to have so you know when you might need to apply. Use the below information to see when Westpac Group hires graduates, but more importantly what graduate degree's and other student attributes they target for their jobs.
---
Job types
Graduate Jobs (75%),

Internships (20%),

Entry Level Jobs (2%),

Scholarships (2%),
Disciplines
Accounting (93%),

Administration (91%),

Agriculture (93%),

Architecture (93%),

Actuary (93%),
Locations
Sydney (98%),

Adelaide (57%),

Melbourne (55%),

Perth (50%),

Brisbane (45%),
Work rights
Australian Citizen (100%),

Australian Permanent Resident (100%),

New Zealand Citizen (93%),
What makes us different
Westpac Group
---
It might surprise you to know that we want Graduates from all degrees of study. At Westpac Group, we embrace diversity of thought and we want thinkers and innovators from all fields of study.
If you want more than just an ordinary job, where you will be immersed in a unique experience that accelerates your career, then consider one of our many Grad Programs. You could be revolutionising our technology, helping customers and businesses prosper, globally trading, fighting financial crime and so much more. So, if you're looking to take your degree to new heights, discover the possibilities at Westpac.
With us, some of your career options could be:
Technology - our technologists are game-changers who bring our vision and strategy to life in roles such as; system engineers, security, designers, architects or project managers
Innovative roles - you can dream, design and innovate next-generation digital experiences, including digital, service, product and interaction designers
Financial services - help improve the lives of our customers and make Australian businesses stronger including; consumer banking, business banking and wealth management
Risk - helping to keep our customers, our clients and our group safe in roles such as financial crime analyst, a credit manager, cyber risk specialist or fraud specialist
Transformation - revolutionise how we help our customers such as; project managers, change managers or analysts
Westpac Institutional Bank - Help corporations and institutions thrive in roles within Financial Markets or corporate banking
Specialist roles that are vital to our success such as; finance, HR, legal and compliance
What's important to us
Westpac Group
---
Our Graduate program is like no other offering you more than just a job
Be part of an inclusive workplace where everyone can bring their whole selves to work
Be provided with a unique development program to build your skills for the future
Rotational Graduate program allowing you enjoy multiples experiences, role and teams
Opportunities to get involved in loads of great community, volunteering and sustainability initiatives
At Westpac, exciting changes are on the horizon. We've made a commitment to put our customers first – the Service Revolution. Be a part of our drive to change the way people think about a bank and give our customers an exceptional experience every time.
Westpac strives to deliver cutting edge innovations, looking to shape the future of the industry and better Australian communities. This has led to initiatives such as our Paywear or Little Ripper Lifesaver drones. Work in an environment that is leading change not following it.
As a Graduate there are many different opportunities to get involved in the Group and with your grad cohort. From the Graduate Consulting Committee, training summits, The Youth Network, lunch and learn sessions and much more you'll never be bored.
Westpac is here to help you succeed and will provide support at every step of your grad journey. This truly is a graduate program and organisation to be proud of.
Meet our STEAM Graduates
Westpac Group
---
Westpac Group is determined to create an environment where our customers, people and community prosper now and in the future. We're committed to helping the next generation of graduates prepare for the future workplace in a world where disruption is the norm. But don't just take our word for it, hear from a few of our STEAM Graduates about why they chose the Westpac Graduate Program and how they're using their 'non-traditional' degrees to revolutionise the banking and finance industry.
---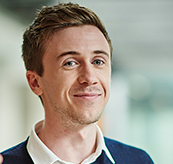 Phil, Bachelor of Environmental Biology
Digital Graduate
"Although I loved studying Science, I was passionate about innovation in tech and digital experiences, so I began researching careers options that would leverage my transferable skills. As a Westpac customer it was a no brainer to check out what they had to offer, and I was surprised to find they wanted diversity in the degree backgrounds of their Graduates.
Digital is responsible for everything web and app based for both consumer and business customers. This ranges from digital sales to security, to developing new features in apps to investigating new tech for the future of the bank".
---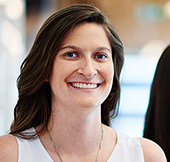 Jacinta, Biomedical Engineering
Transformation Graduate
"As a biomedical engineer, I really wanted to make a difference and welcomed a change of direction to a new industry. The banking industry touches every person in Australia and I wanted to work in a field that can improves people's lives and support the Australian economy.
The Transformation graduate program provides exposure to a range of projects across the bank and flows through all businesses and brands. The program puts you at the forefront of new initiatives, projects and changes being driven across the group which are designed to benefit our consumer, business and institutional customers. It is hugely rewarding to see ideas go from inception to delivery and witness firsthand the impact these transformational projects have on our customers and our business."
---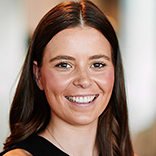 Georgia, Bachelor of Arts
Consumer Banking Graduate
"As an Arts Graduate, many people have asked why I chose banking, and why I chose Westpac.
Westpac stood out to me right from the get-go as an employer who prioritised diversity of thought and cultivated a culture of service excellence – two things that I am really passionate about. I applied because I felt aligned to these values, and here I am today!
I like to refer to the Consumer Bank as the heart and soul of Westpac. It's our customer-facing division that is responsible for driving exceptional experiences for our consumer customers. The consumer bank is made up of our retail branches, customer support teams, our products, our digital channel, our marketing function and much more. All of these areas are united by one thing, and that's our customer."
---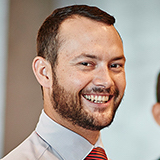 Will, Bachelor of Law
BT Financial Graduate
"I've always been a Westpac customer but had never really considered working for a bank. When I'd decided to make the move from the legal profession into financial services, one of the things that drew me to the BT Financial Group graduate program was the advantage of the intensive 12-month development program, which would provide an excellent foundation for my career in banking.
The BT Financial Group graduate program involves four rotations over a 12-month period that provide Graduates with exposure to key areas of financial services. It is ultimately the Wealth Management business of Westpac Group, and includes dealing with products such as investments, superannuation, insurance and financial advice."
---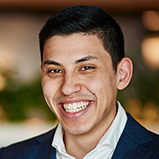 Brandon, Bachelor of Secondary Teaching
Human Resources Graduate
"HR is responsible for a variety of strategic initiatives which drive business decisions including talent acquisition, inclusion and diversity, workforce planning, organisational design and group capability to name a few. In HR we truly believe that our people are our customers, and our main objective is to build a workplace that people not only want to work in but can thrive in.
Throughout my Graduate program, I experienced four distinct rotations. The first was within the HR Service Centre, where I was able to build a solid foundation of all HR policies and employee matters here at Westpac. From there, I moved into the Group Reward team, where I implemented Westpac's redesigned performance and reward platform, as well as supporting our Consumer Bank portfolio through their annual remuneration review. Lastly, I moved into the Strategic Workforce Planning and Organisation Design team where the main function is to identify the right talent capabilities that Westpac needs to deliver on our Service Promise."
About Graduate Opportunities
Westpac Group
---
Westpac offers a graduate program that is unlike any other with its unique development program to build and strengthen your skills for the future. Our rotational program allows you to enjoy many experiences, roles and teams during your graduate year. During this time there are plenty of opportunities to get involved in grad life. Additionally there is also the opportunity to get involved in numerous community, volunteering and sustainability initiatives. Once finished, you will be placed in a permanent role within the Group.
Eligibility criteria:
We welcome applications from those in their final year of their degree or are within two years of completing an undergraduate or postgraduate degree at the time of application from your graduation date. We additionally ask that you are either an Australian or New Zealand citizen or a permanent resident at the time of your application.
Some people think that being a bank that we only recruit candidates with Commerce/Finance degrees; however we encourage graduates from all disciplines to consider our programs if they have a strong interest and passion for that business area.
Please keep in mind, it's not all about your degree, we're looking to find well-rounded graduates whose values align to those of Westpac Group, are involved in the community, participate in extra-curricular activities and have some work experience.
Programs available to graduates include:
BT Wealth
Business
Consumer
Corporate & Institutional Banking
Digital & Marketing
Finance & Accounting
Financial Markets & Treasury
Global Transaction Services
Group Technology
Human Resources
Risk
Transformation
Take the next step at graduates.westpacgroup.com.au
---
BT Financial Group
Help prepare customers for their best financial future at one of Australia's leading Wealth organisations. BT offers services including investment, superannuation, retirement income products, investment platforms, financial advice, private banking and insurance solutions.
Participate in four three-month rotations within our customer, product and sales and service business units. Our graduate program could lead you to roles such as a financial planner, marketing specialist, business performance and analytics analyst, investment associate and many more!
Graduates from all disciplines are welcome to apply.
---
Consumer and Business Banking Programs
Consumer Bank
Work in our frontline teams and help achieve our mission to become the world's greatest service company. Participate in three four-month rotations across our Retail Business functions including time in our branch network, lending, business strategy and operations support areas. We will invest in your development by providing you with technical and soft skills training. Our graduate program could lead you to roles such as a financial planner, marketing specialist, business development manager, account executive, product manager and many more!
Business Bank
We have relationships with approximately 50% of all Australian businesses and are the primary banker of 23% of Australian businesses. Participate in three four-month rotations and gain exposure across the full value chain of business banking. Gain insights into sales capabilities and techniques, credit analysis and an understanding of compliance when engaging in portfolio and relationship management, the commercial banking centre framework and innovative programs. Our graduate program could lead you to roles such as a business analyst, project management, transformation or marketing executive, local business banker and many more!
---
Group Technology
Technology is increasingly disrupting the customer banking experience, be part of a revolutionary industry by joining our grad program. You'll be responsible for driving the technology capability, growth, stability and security that will allow us to deliver great outcomes. The program involves flexible six month rotations in either an analyst or technical stream which could lead you to permanent roles such as a business analyst, information security analyst, data scientist, consultant, service engineer and more!
---
Specialist Programs
Finance And Accounting
Protect value whilst helping the business to prosper through providing quality insights and advice to support strategic decision making by our business leaders. Participate in four six-month rotations that are designed to provide you with on the-job-training as well as specific technical training to support your career in Financial Services. Our graduate program could lead you to roles in external and ASX reporting, wealth management, corporate and institutional banking, balance sheet optimisation and management, performance and forecasting and much more. We will even pay for you to undertake your CA or CPA qualification.
Human Resources
Do you value people and are you passionate about building relationships and communicating with our diverse customers and employees? Participate in three four-month rotations spanning HR analytics, Culture and Leadership, Talent Acquisition, Learning and Development, Inclusion and Diversity, Performance and Reward, Employee Relations and Health and Safety and Wellbeing. Our graduate program could lead you to roles such as an employee relations manager, HR business partner or HR project lead.
Risk
Set Westpac apart from our competitors and give us the edge we need by striking the right balance between protecting and optimising our businesses. Protect the business against unexpected loss, develop control frameworks and manage regulatory, compliance and other risks. Three fourth-month rotations allow you to participate in industry leading initiatives and have the chance to develop problem solving skills. Our graduate program could lead you to roles such as financial crime and assurance, credit risk, insurance risk or operational risk.
---
Transformational Programs
Group Operations
Gain exposure to both technical and leadership roles at a senior level whilst transforming the customer experience through technology and innovation. The program involves six four-month rotations where you'll be able to actively participate in servicing our Everyday, Business and Institutional Customers working in both direct and support roles. Our graduate program could lead you to roles such as project and change manager, communications manager, business analyst, operations manager, product manager, specialist team leader and more!
Digital
Promote innovative change in the industry by developing the bank's digital products and services across six retail brands. The program involves three four-month rotations in areas such as project delivery, digital sales and service, risk and security, capability and customer intelligence. Support program implementation, understand trends and extract insights, protect customers from digital fraud and much more. Our graduate program could lead you to roles such as product owners, sales optimisation managers, business analysts and go to market.
Transformation
Deliver transformative change in the demands of a digital world whilst continuing to enhance the customer experience. Westpac is a pioneer in this space with new innovative programs such as Westpac Live, Customer Service Hub and the New Payments Platform. This program involves three four-month rotations that provide real hands on experience across multiple functions in our Service Revolution Transformation Programs. Our graduate program could lead you to roles such as business analysis, project management, agile transformation, portfolio management, design (customer centric) and much more!
---
Westpac Institutional Bank
Corporate and Institutional Banking
A focus on understanding our institutional and government clients and their industry to provide our customers with solutions to meet their needs. The program involves three four-month rotations across two industry coverage teams, two specialised product teams and one strategy/risk management team. Our graduate program may lead you into roles including industry analytics and insights, product management, capital advisory, credit portfolio management and many more!


Financial Markets and Treasury
A leading provider of financial solutions across foreign exchange, interest rates, credit and commodities markets whilst supporting customers with their transactional needs. We have a relationship with Australia's largest corporates, fund managers, insurance companies and banks. Our treasury team provides market-leading funding, liquidity and risk management of Westpac's balance sheet. The program involves four three-month rotations across sales, trading, eCommerce, product and structuring and market strategy. Our graduate program may lead to roles as a quantitative portfolio manager, treasury liquid asset portfolio manager, financial markets strategist, economist, debt capital markets syndicate and originations and many more!
Global Transaction Services
Get involved in creating cutting edge solutions as we improve the digital payment and integration experiences that improve the experience of our clients. GTS is a business that explores, creates and manages the newest trends and technologies that are then applied to solve real-world customer challenges. The program involves a four three-month rotational structure on projects that could include negotiation and implementation of a new product, preparation and submission for client tenders, design and implementation of customer solutions or solving complex business problems through data analytics. Our graduate program may lead to careers as a risk analyst, product manager, implementation lead, solutions manager and many more!
Meet Our Interns
Westpac Group
---
Meet our Previous Interns
Don't just believe us when we confidently claim our Summer Internship Program is one to be proud of, hear from our recent interns about what attracted them to the program, their experience at Westpac and how it has developed their skills for the future!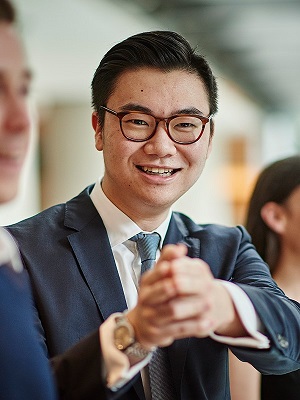 Michael, Corporate & Institutional Banking Graduate
Degree Studied: Bachelor of Commerce and International Business
What is one project you've worked on recently?
I helped out on a natural resources transaction to structure and arrange debt for a major player in the industry, which required me to take on responsibility and liaise with multiple teams across the business to deliver a positive outcome for the client. This transaction eventuated as one of the biggest deals for Corporate & Institutional Banking in 2018 and resulted in us winning a "One Team" award.
What is one thing you love about Westpac?
Westpac's truly inclusive culture is what sets the bank apart; our people genuinely care about our clients and each other and this inspires me to come to work every day to go above and beyond to make a difference.
---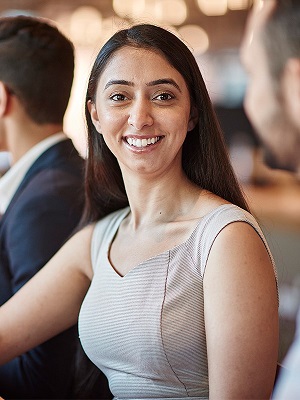 Ravina, Financial Markets & Treasury Graduate
Degree Studied: Bachelor of Applied Finance and Commerce
What have you experienced as part of the program?
During my program I spent time in Treasury on Global Funding desk, which is primarily responsible for carrying out a portion of Westpac Wholesale funding task. In financial markets, we support not just Westpac, but banks globally who wished to raise money in the Australian market.
What are you excited to get involved in after the program?
I'm keen to move into the rates trading team and develop my trading skills. I'm really excited about the knowledge and experience I'll be provided and to work with an amazing team that have extensive market experience.
---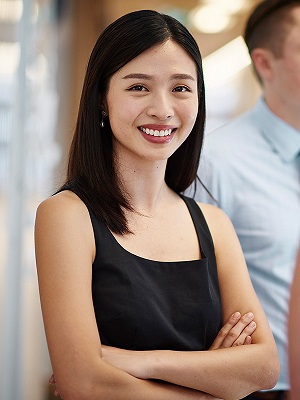 Alissa, Global Transaction Services Graduate
Degree Studied: Bachelor of Commerce and Law
Why should students apply to Westpac and the GTS program?
If you love solving customer problems and change and disruption excites you, then you'll love working in Global Transaction Services. GTS or Global Transaction Services is an area within Westpac Institutional Banking that works with large customers including corporates, government and financial institutions, to manage their cash, mitigate risk and improve operational efficiency through providing range of innovative and customised payment and liquidity solutions. I chose Westpac Group because I wanted to be part of an organisation that was focused on evolving and investing in its business to deliver next generation experiences and products for their customers. Westpac is redefining what it means to be a bank and having a genuinely positive impact. I love that I can be part of this change whilst learning and developing at the same time.
---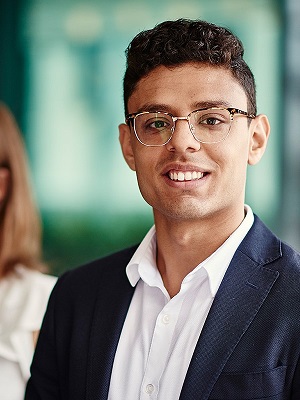 Peter, Risk Graduate
Degree Studied: Bachelor of Actuarial Studies and Economics
Why did you apply to Westpac?
I applied to Westpac because I believed that it would provide me with an opportunity for mentorship and training from some of the best business leaders in the country, which is an invaluable resource for someone who is just starting their career.
What have you experienced since starting your journey at Westpac?
In Fraud Analytics, we developed methods to detect and prevent financial crimes such as ID takeovers and stolen cards. I was given the task of creating a way to alert the bank of fraudulent logins using global geolocation data from mobile logins. I learned programming languages like Python and HTML to create an interactive mapping tool that not only flags suspicious logins, but also visualises where and when these fraudulent logins occurred – which assists the frontline teams with protecting customers.
---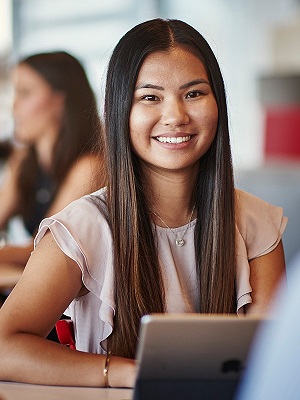 Sendy, Group Operations Graduate
Degree Studied: Bachelor of Commerce and Human Resources
Why did you apply to Westpac Group?
I applied to Westpac Group because of the commitment to its people. I wanted to work for a company that had a focus on employee growth and development and a wealth of opportunities for every individual: I've definitely found this to be true on my career journey so far.
Why should students choose Group Operations?
If you love fast-paced environments, change, and knowing that ultimately you are making a difference in so many ways, then you'll love working in Group Operations! Group Operations is a really fascinating and fast-paced business. I like to think of it as the engine of the bank – we are the ones that make the magic happen.
What can interns involved in?
Outside of my day job, I worked with various Australian charities and causes, including OzHarvest and Vinnies, the Red Cross, and participated in food van volunteering and fundraising for Youth Off the Streets. It is such a fulfilling way of giving back, to both Westpac and Australian communities.
About Internship Opportunities
Westpac Group
---
Applications will open on Friday, 17 July 2020 for the Westpac Group Summer Internship Program.
Our paid ten-week program is a great way to explore a career with Westpac Group and give you a taste of what is like to work for us. It is designed to ensure that our interns get an insight into the diverse opportunities at Westpac Group – allowing you to make an informed career decision.
It might surprise you to know that we want talent from all degrees of study. At Westpac Group, we embrace diversity of thought and we want thinkers and innovators from all fields of study. So, if you're looking to take your degree to new heights, there's never been a more exciting time to join us. Our vision is to be one of the world's great service companies so if you love helping people, then we'd love to help you build a career with Westpac.
Westpac Group offers Internship programs across 7 business areas:
Corporate & Institutional Banking
Financial Markets & Treasury
Group Operations
Group Technology
Global Transaction Services
Risk
Transformation
The program runs for 10 weeks from late November to February and talented interns will also have the opportunity to be considered for the Graduate Program.
For more info check out website Westpac Group Summer Internship Program.
N.B - To be eligible to apply for our Internship programs, you must be an Australian or New Zealand Citizen or a Permanent Resident at the time of application.
Group Technology for Interns
Westpac Group
---
Technology is disrupting the customer banking experience more rapidly than ever before, which is why we've made Digital Transformation a strategic priority for Westpac.
At the core of our function, we are responsible for driving the technology capability, growth, stability and security that will allow us to deliver great outcomes and service to our customers.
More than that, we are the foundation for the Group. We develop world-class banking apps and have people working around the clock to manage our customer's security.
We build technology solutions to streamline the way our business operates and work with the industry to deliver new, better ways of banking. We are committed to building the technology that will allow us to optimise how we work with the multiple brands our customers love us for.
In GroupTech, we believe that with the right head-start, our graduates will go on to great careers. That's why our program is designed around building breadth of experience and diversity of choice. It all starts with you – our emerging talent!
Transformation Program
Westpac Group
---
Transformation
We're living in a world that is constantly changing and evolving. Businesses need to be able to compete in an environment experiencing rapid technological change, disruption and changing customer expectations.
It takes bold leaders with real vision to deliver transformative change in the demands of a digital world, and to ensure we continue to enhance our customers' experiences.
Westpac is making significant investment in market leading transformative customer experience programs. Our Transformation Professionals are at the forefront of this – they provide specialist advice and the 'know how' in a wide variety of roles to support the delivery of transformational change.
How To Apply
Westpac Group
---
We will then be reviewing all applications and communicating next steps. Some parts of our recruitment process may change, given the current climate, but we will keep you updated in due course.
In the meantime, please view our Application Toolkit and access information on how our recruitment process usually works, and hopefully pick up some useful tips and tricks when submitting your application and participating in the recruitment process. This is the sort of thing you would have received from us at Careers Fairs, so thought we would make it available to you virtually given we can't meet you all in person.
Step 1: Your Application
Your application will take 10 minutes to complete and submit online
Complete all required fields and ensure you attach your resume and academic transcript (Unofficial transcripts are fine!)
Your resume represents your qualifications, experience and interests - make sure you cover off:
Your personal details including your full name, location and contact details 
Your career objective covering a short explanation about your career goals
Your education including qualifications, institution, dates of study, majors and academic average
Your previous work experience, which can be industry or non-industry related
You will also need to provide your academic average – i.e. GPA, WAM
Extracurricular activities: We want to know about you; whether its sporting, volunteering, social, community or university engagement
Your skills: these could be technical skills you have gained, foreign languages, or design skills for example
Step 2: Online Assessments
Online testing helps us to determine your alignment to our values and suitability for the role. You will face 3 tests as below:
Culture fit – this assessment measures the degree to which a candidate aligns with Westpac's aspirational culture and whether they will be a good cultural fit for the organisation
Cognitive ability testing – assesses problem solving and reasoning ability
Games based testing – assesses traits and abilities that have links to job performance through a fun game!
Don't worry, the assessments may sound scary but it's not pass or fail, we are looking for the candidates that best fit within our organisation and the program you are applying to.
Step 3: Video Interview
This is really your chance to shine, allow us to get to know you better and show off your personality!
We appreciate video interviews are quite daunting and something you may have never done before so here's a few tips! 
If you have never completed a video interview, it may be a good idea to get a feel for the process by recording yourself answer interview questions and then watching the replay to gauge your confidence, body language and ability to succinctly answer the question being asked.
Check your background, lighting and camera angle.
You will also have some time to read the question and get prepared before hitting record.
Don't panic! You'll get a practice run to test your mic and camera.
Treat it as a formal interview so prepare, research and appear professional.
Be conscious of posture and body language.
Video interviews are not live but be prepared and remember that you cannot pause, stop or restart the interview.
Step 4: Attend your assessment Centre
At the half-day assessment centre you will have a chance to meet our business leaders and put your best foot forward.
Successful applications will be welcomed to a half day assessment centre involving:
One-on-one interview
A business related case study
A group activity
You will have an opportunity to meet with our business and Graduates, use this as an opportunity to ask questions and find out if this is the right fit for you – it's time to grill us too!
Research is important, think strongly about why you have applied and what you can bring to the role.
It helps to show us your personality, so try and relax and enjoy the day. Rest assured the assessors on the day only want to see you shine!
Step 5: Job Offer
This is the exciting part!
After the Assessment Centre, you will receive a call from us to share with you the great news. If you decide (like us!) that your future is with Westpac Group, then we will require you to accept the offer within seven days. 
If you are still in the recruitment process or have received an offer with another organisation, that's ok with us but please be transparent and we will try to accommodate your situation.
If you're unsure about your offer, please give one of our team a call and we are more than happy to discuss this with you, providing further information if needed.
If you accept, you will also be required to complete a background check and provide the details of two referees we can contact.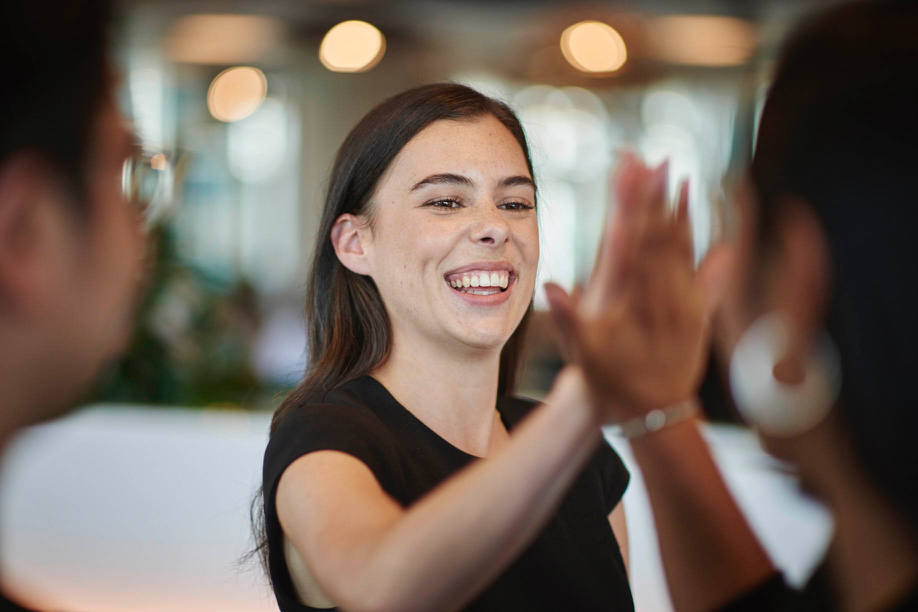 A Commitment to Diversity and Inclusiveness

Westpac Group
---
At Westpac we're committed not just to industry leading customer service, but to a sustainable future and since we began as a bank we've been rolling up our sleeves in pursuit of such. Through our 2020 Sustainability Strategy, we are challenging ourselves to create the most meaningful economic, social and environmental impact in the areas of most concern to our stakeholders. This has sparked numerous initiatives such as our Westpac Lifesaver Rescue Helicopter or Mathspace which enables Australians the opportunity to boost their maths skills.As a graduate at Westpac, you'll have an abundant number of opportunities to ingratiate yourself in our remarkable sustainability and inclusion projects such as those mentioned. Here, diversity isn't just a buzz word, we've created an environment where everyone can bring their whole selves to work regardless of gender, cultural identity, age, sexual preference, work style or whether you identify as having a disability. We believe that an inclusive workforce builds the foundation for innovation. For us, however, it's about more than visible differences – it's about the different experiences, capabilities, insights and perspectives our people bring to work with them every day. At Westpac Group we encourage our employees to play a role in advocating and championing diversity in our business by getting involved in Employee action group supporting woman in the workplace, LGBTI employee's, indigenous employee's and employee's with disabilities. Be an advocate for inclusion and diversity. You can help us put inclusion and diversity at the forefront of everything we do by joining one of our Employee Action Groups (EAGs). These groups give you a chance to advocate for and champion diversity in our business, and include:
The Youth Network
Uniting aspiring young people across Westpac Group to help them reach their full potential and in turn develop our future leaders.
Cultural Diversity Leadership
Attracting, developing and promoting culturally diverse leadership talent and championing Westpac's cultural diversity and inclusion objectives.
Women of Westpac (WOW)
Empowering women across Westpac Group to make confident career choices through education, information and networking opportunities. 
ABLE
Advocating for customers and employees with disability or accessibility requirements, enhancing our diverse and inclusive culture for an improved experience for all.
GLOBAL (LGBTI)
Building a safe and respectful work environment for all LGBTI employees, that values all diversity, creating a culture of equality and inclusion.
Veterans
A network for Veteran employees and partners of current serving Defence members, that provides mentorship, recruitment, veteran support and spousal support.
Amplify
Influencing how Westpac supports and develops employees who are 50 and over, offering a range of information and contacts who can help with interests specific to our age group.
Brothers & Sisters
A network of Indigenous and non-Indigenous employees who have a common vision for a workplace that understands, respects and celebrates Indigenous Australians and culture.
Westpac Scholars
Westpac Group
---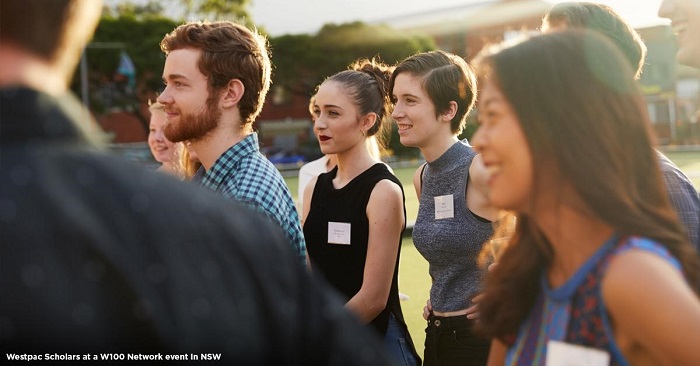 100 scholarships every year. Forever.
Not quite ready to enter the working world just yet? Then consider a scholarship to help advance your studies and your life.
In 2014, Westpac gifted the nation $100 million to fund 100 scholarships every year, forever. Westpac Scholars are not your everyday people. They are tomorrow's leaders, thinkers, innovators and pioneers – people from all walks of life who are united by their generosity of spirit and driven by a desire to shape a better future for all Australians.
The Westpac Scholars Program is currently available at 14 Australian universities and offers scholarships across 5 unique categories with varying entry requirements:
Westpac Research Fellowship
Westpac Future Leaders Scholarship
Westpac Social Change Fellowship (not university specific)
Westpac Young Technologists Scholarship
Westpac Asian Exchange Scholarship.
As part of the program, Westpac Scholars will get access to leadership development programs and other professional development opportunities through Westpac Group.
Westpac Scholars also receive lifelong membership to the Westpac 100 Scholars Network, a community of current and past scholars eager to connect and collaborate to drive positive change.
To find out more visit www.westpac.com.au/scholarships
"This program is so much more than '100 scholarships every year, forever.' It's 100 ideas every year, forever. It's 100 opportunities to change the world, forever. It's 100 legacies every year, forever."
Philip Chan, 2017 Westpac Scholar
Application Advice
Unexpected Careers
Corporate and Institutional Banking
Westpac Group
---
What is Corporate & Institutional Banking (CIB)?
CIB, which sits within Westpac Institutional Bank, focuses on understanding our institutional and government clients and their industry to provide our customers with solutions that meet their business needs.
As the client-facing side of the bank, you will work within dedicated Industry and Product teams and gain a deep understanding of the exciting and fast-paced world of Institutional Banking.
Widely recognised as the leader in our field, you'll be working alongside 2,000 talented employees based throughout Australia, New Zealand, Asia, UK and the US.
The CIB team has wide product coverage and undertakes full servicing of our customers' needs, so it's a great place to start your career in banking.
Global Transaction Services
Westpac Group
---
Transaction Services is one of the most exciting areas to be in banking today.
Our Global Transaction Services (GTS) team offers you a dynamic fast paced environment that will challenge you.
You'll be involved with creating cutting edge solutions as we improve the digital payment and integration experiences that continue to make things easier for our clients.
As one of the leading institutional transaction banks you will work with our highly skilled Bid, Product and Service teams. We're digitising and mobilising the movement of money.
Our transaction solutions attract the deposits that are the fuel for the bank's engine.
GTS is a business that explores, creates and manages the newest trends and technologies (mobility, digital payments, big data, etc.) that are then applied to solve real-world customer challenges.
Group Operations
Westpac Group
---
Group Operations is at the heart of Westpac: do you see yourself making an impact right from the core?
Whatever your strengths and passions are, your career path can and will be carved out of any of our unique business units.
People are our strength, and this is achieved by making people our priority. Group Operations provides exposure to both technical and leadership roles at a senior level, building the foundation for new and exciting career paths.
Our culture is built around customer service, and you will be given every opportunity, whether customer facing or not, to contribute to our strategic goals in ways you wouldn't expect to find in a bank.In touching nearly every customer interaction, our people have a high level understanding of how Australia's first bank operates.
Our teams closely engage with Westpac's world class partners in an environment built for collaboration. This provides exposure to multidisciplinary approaches to real world problems.
With closely connected major operations centres in Sydney, Adelaide, Philippines, India, Singapore and New Zealand, Group Operations offers its graduates opportunities unlike other programs.
Our future looks to transform the customer experience through technology and innovation, join the team and play a role in changing the way we bank.
Risk
Effective risk management sets the Westpac Group apart from our competitors and gives us the edge we need to be one of the world's great companies. It is about striking the right balance between protecting and optimising our business. Risk professionals protect the bank against unexpected loss, develop control frameworks and manage regulatory, compliance and other risks.
A lot of people think risk is all about numbers, that's an important part of it, but it's not the only piece. We support a strong and risk aware organisation through expert advice, constructive challenge and innovative solutions. We develop relationships, build trust and help solve problems. Numbers are only part of it.
As a member of the Group Risk Business your analytical skills will support you to understand the frameworks, strategies, tools and culture required to meet our Risk regulatory, legislative and business obligations.