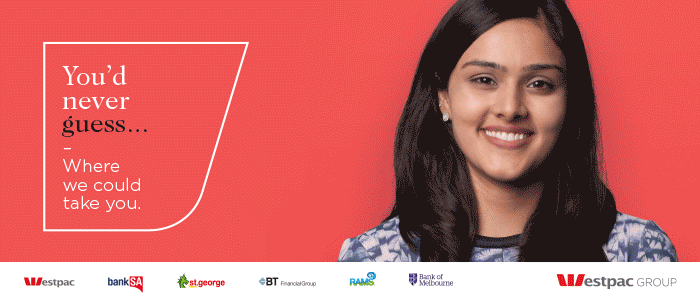 Westpac Group Opportunities
Westpac Group is currently not accepting applications
Westpac Group currently has 0 opportunities.
Select the following options:
Westpac Group lives and breathes our vision to be one of the world's great service companies, helping our customers, communities and people to prosper and grow.
When you join us, you'll become part of a major piece of Australian history. Because we're not just Australia's first bank; we're Australia's first company. Put simply, we are a 200 year old start up. Only our start-up has grown to be internationally known and is now made up of some of the most respected financial companies.