What started as a radical idea, that the world is our market, is now our reality. Today, complex client projects, nuanced local-market knowledge and global capabilities define who we are. Explore what it means for your legal career at White & Case.
White & Case currently has 0 opportunities.
Select the following options:
Past White & Case Graduate Hiring Statistics
If you're interested in working at White & Case, understanding when they have opened up applications for their graduate programs, graduate jobs and internships is helpful knowledge to have so you know when you might need to apply. Use the below information to see when White & Case hires graduates, but more importantly what graduate degree's and other student attributes they target for their jobs.
---
Work rights
Australian Citizen (100%),

Australian Permanent Resident (100%),

New Zealand Citizen (100%),
Past White & Case Clerkships
Check out some of White & Case's past jobs they have posted on GradConnection over the last 12 months. Understanding the details about what a graduate employer is looking for well before applications have opened can sometimes be the edge you need to secure your first graduate program.
---
The future of law is global. If you are ready to take charge of your career, we'd like to hear from you.
Discover White & Case
White & Case
---
Working across borders
Over the past 100 years, we've built an unrivaled network of 44 offices in 30 countries. That investment is the foundation for White & Case's client work in 180 countries today.
Many White & Case clients are multinational organisations with complex needs that require the involvement of multiple Firm offices. You will work in a fast-paced, collaborative environment with colleagues across the global network on multijurisdictional matters, and experience the operational realities of cross-border law. We believe global exposure is an integral part of becoming a great lawyer, and our graduates are encouraged to take up international secondment opportunities, either as a part of their program, or early in their career. 
Our teams in Melbourne and Sydney work with clients in every state of Australia and across the globe on all aspects of the energy, infrastructure and mining & metals sectors and on corporate M&A transactions. We offer clients legal services throughout the full life cycle of their projects, including environment and planning, project structuring, project development, project finance, corporate advice, M&A, litigation and arbitration. 
Challenging work 
High-profile client projects, nuanced local market knowledge and global capabilities define who we are. As a White & Case graduate, you'll work on challenging, sophisticated and complex cross-border matters across both the developed and fast growth markets where rules are still being made (often with our help). You'll be an integral member of our team and have genuine responsibility early on in your career.
High-stretch, high-support 
We will help you become a great lawyer, at a Firm respected worldwide, with globally available training and mentoring programs to support you at every stage of your career here. All associates worldwide have access to our online Learning Forum site for self-directed legal training in both business skills and practice-specific knowledge.
If you are a team player with a global mind-set, the determination to succeed and willingness to take charge of your career, we'd love to hear from you.
Our Graduate Opportunity
White & Case
---
We structure our Graduate Program to meet both your short-term career goals and long-term career aspirations. You will work through three six-month rotations, taking into account your preferences, to fully equip you with the necessary skills to become a skilled, global commercial lawyer.
From day one, you will work on fast-paced cutting-edge and complex multijurisdictional projects, experiencing the operational realities of cross-border law. You will gain client exposure early on, as you handle substantive matters with first-rate guidance and supervision from leaders in their field.
As a truly global Firm, we provide our Graduates with unique opportunities to work on international matters — both commercial and pro bono—with our large global network of offices. We develop associates with a global mentality and international skillset. As part of this, we also offer international opportunities as a key part of the Graduate Program.
---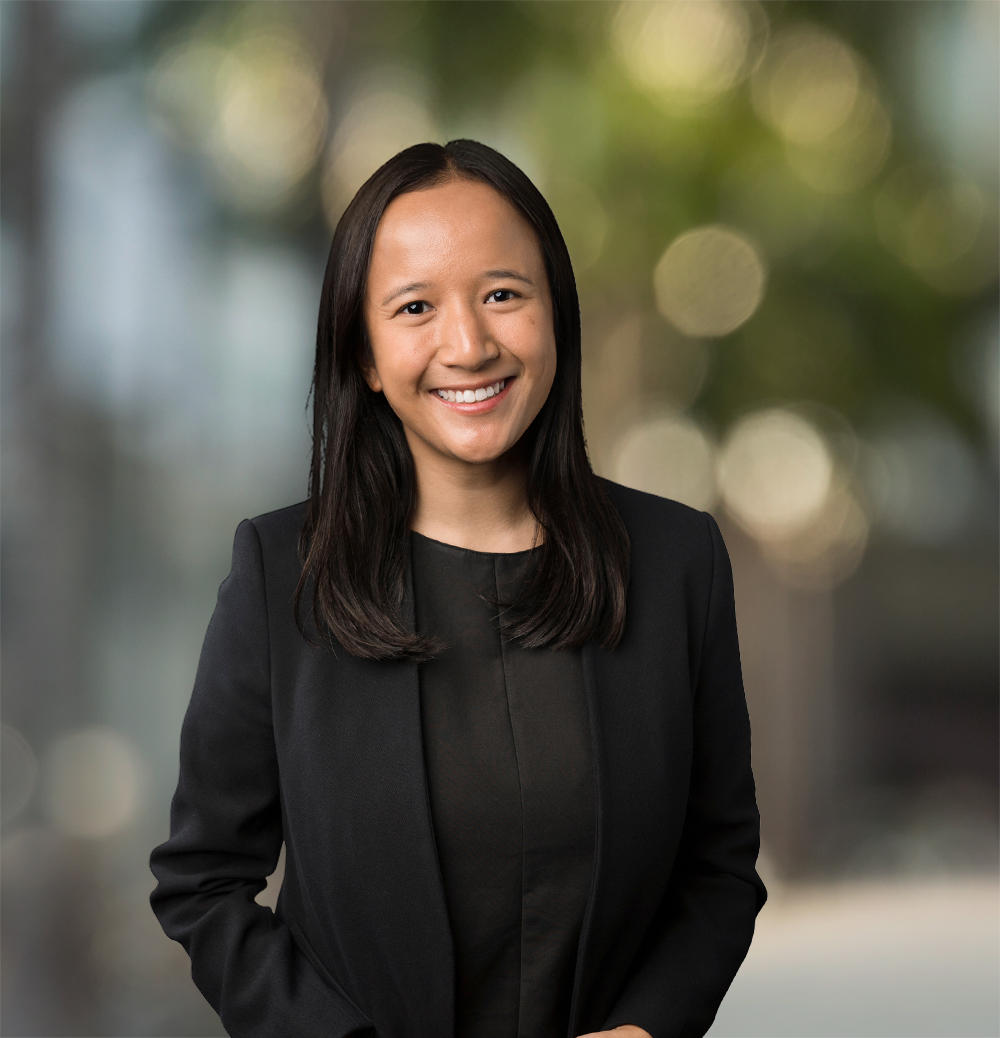 Jessie's White & Case Story
Why did you choose White & Case? 
I chose White & Case because of its global presence and the opportunity to work on cross-border transactions. Having assisted on several cross-border matters, I have met so many lawyers from across the network and been exposed to several types of law. The work is dynamic and challenging, but is so enjoyable given the quality of the teams in each office. 
Have you been exposed to any cross-border interactions while working at White & Case? 
Yes—the majority of the matters I have worked on have a cross-border element, particularly when I rotated through the Corporate and Asset Finance teams. Currently, I am assisting with the refinancing of a fleet of aircraft for an airline company, which involves a number of stakeholders from five different countries. It is a great opportunity to work with other White & Case teams and be exposed to different lawyers from across the global network
What has been your greatest highlight during your time at the Firm? 
Travelling to Hong Kong in my graduate year to assist in the completion of a debt-for-equity restructuring of a Singaporean commodities trader. I worked on this particular matter for the majority of my graduate year, so it was a huge achievement for the team when the matter closed. It was a busy trip, but made more memorable by the fact that I flew home just in time for my admissions ceremony…and our end-of-year party! 
What tasks do you do on a day-to-day basis? 
It varies from team to team, but generally as a junior lawyer, it involves a lot of document and matter management, drafting, liaising with other counsel and memo writing. If you're working towards completion of a matter, your tasks are generally more geared towards managing execution of certain transaction documents and the conditions precedent process. 
How would you describe the culture at White & Case? 
Extremely collaborative, fast-paced and flat in structure. The culture in the Melbourne office is great and everyone is genuinely friendly and easy-going. When I started clerking in 2017, it was immediately obvious to me that everyone is listened to and you have the opportunity to make a real impact. 
The International Experience
White & Case
---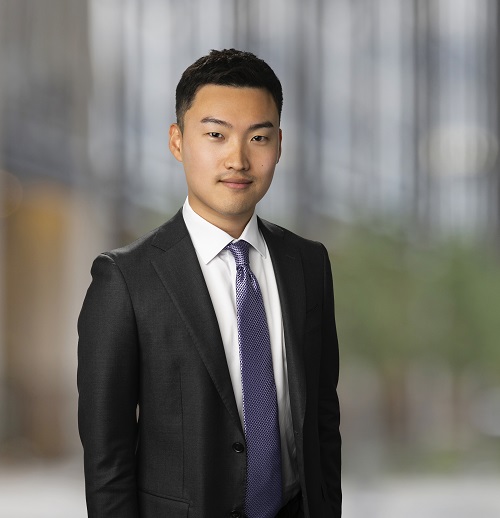 Justin's White & Case Story
"It really opens your eyes to the bigger world"
"I've always wanted my job to have an international flavour, whether working overseas or being involved in international deals while based in Australia," says Melbourne associate Justin Chang, who recently completed a rotation in Tokyo, Japan. 
He says that White & Case offered both career possibilities. "I became certain of this through the clerkship experience, and having worked in Melbourne, Sydney, Seoul and Tokyo offices in the past year alone, I think I can say that White & Case has delivered all its promises."
"You can really see yourself grow in leaps and bounds"
For Justin, working in Japan was a chance to put his language skills to use and find out more about a neighbouring country. "I had been studying Japanese since high school. I also thought that the physical proximity between Japan and Korea might allow me to visit Seoul and work with our team over there as well. I'm grateful as both expectations were met—my understanding of the Japanese culture and language has improved a lot, and I'm also currently working with the Seoul team on project finance matters." 
A warm welcome to the team
He says that the Tokyo team made him feel instantly welcome. "I hit the ground running, but didn't feel overwhelmed because associates and partners spent a lot of time with me to make sure I was fully up to speed. This made me feel that I had instantly become part of the team." This welcome extended beyond the office. "On the social side, the Firm organized welcome drinks and lunches, which helped me get to know the entire office very quickly."  
Justin points out that the similarities in the global network of White & Case offices also made for an easy integration: "So far I've been to Melbourne, Sydney, Tokyo and Seoul, and the transition is seamless—you walk in with your laptop, plug it in to the desktop and you're ready to go. All offices have near identical policies, systems and great views of their respective cities. The only tangible difference is Melbourne has a professional espresso machine for us to make our own double-shot flat white with three-quarter almond milk!" 
Challenging but fulfilling work
What type of matters is he currently focusing on in Tokyo? "I've been lucky enough to assist in multiple headline-making deals for both the M&A and Asset Finance teams. All of these deals had at least one international party, and the governing law for some of the documents varied from Japan to England & Wales to New York to Columbia. I found it very challenging at first, but you can really see yourself grow in leaps and bounds, which is extremely fulfilling."
Justin reflects on what he wanted to gain from the experience of working overseas, and how it's lived up to his expectations. "I want to work with clients from different cultural backgrounds—not only Japan—as I feel that this ability is key to providing good professional service. I have learnt a lot here about dealing with different expectations and demands. It is such a great opportunity to learn and develop so early on in your career—I never imagined myself working in a completely different jurisdiction after just six months. It really opens your eyes to the bigger world." 
A new, international perspective
For Justin, the overseas experience is definitely one that he recommends. He explains why: "You finish the rotation with an international perspective, which is a key asset in increasing your areas of commercial law. Of course, there is no doubt you're being stretched thin, but I feel that's the best way to learn fast, and the associates' and partners' doors are always open for you to step in and ask questions."  
In conclusion, he says, "You get invaluable lessons that help you become a better lawyer, and at the same time you get to explore a whole new city for six months. You'll work hard, develop new skills, learn from experienced colleagues—and, of course, have fun every now and then too!"
Our Vacation Clerkship and Internship Opportunities
White & Case
---
We offer a summer and winter vacation clerkship in our Melbourne office and a winter clerkship in our Sydney office. Regionally, we offer summer and winter internship opportunities in our Hong Kong office for law students with fluency in mandarin and an interest in qualifying in Hong Kong.
These programs offer law students a practical insight into life as a White & Case graduate or trainee. You'll be welcomed into a team where you'll undertake meaningful tasks, including but not limited to, drafting contracts and memoranda, researching, interpreting legislation and case law, preparing client alerts, and engaging in document review and due diligence work.
Above all, the program is as much a process about our Firm finding out who you are as it is about you finding out who we are. As such, participants are encouraged to ask questions and get involved in the program activities, events and training opportunities.
Opportunities 2021-2022
We fill our graduate places in Australia, and training contract places in Hong Kong, through our vacation clerkship and internship programs. 
Melbourne & Sydney
We offer summer and winter clerkships in our Melbourne office and a winter clerkship only in our Sydney office.
We consider penultimate, final year and international students for all clerkship opportunities. Please visit our Australia graduate careers website for more details.  
Hong Kong
We offer summer and winter internship opportunities in our Hong Kong office for students interested in pursuing the Hong Kong training contract pathway to qualification. 
We consider local and international students, ideally with mandarin language skills, who will be ready to commence a 2024 training contract for our internship opportunities. Please visit our Hong Kong graduate careers website for more details.
Global Citizenship
White & Case
---
Global Citizenship describes our role—as a business and as individuals—as active participants in the global community.
White & Case is committed to fair and ethical operations that respect the interests of our stakeholders and recognise the importance of our natural environment. All of our global citizenship activities, which include our pro bono work and environmental sustainability, are closely aligned with the UN's Sustainable Development Goals.
Our global Pro Bono practice is the centrepiece of our community engagement activities. Last year, lawyers in all our offices and in every practice devoted nearly 120,000 hours to pro bono matters.
As a graduate in Australia, you will have unparalleled opportunities to do cutting-edge pro bono work on the issues that matter most to you—both locally and cross-border—with many of the world's leading NGOs.  
Approximately 60 percent of our pro bono matters help strengthen human rights around the world. We expect every lawyer to complete a minimum of 20 pro bono hours each year.
Examples of Australia pro bono projects:
Justice Connect – Support for Domestic Building Legal Service
Structuring advice for foreign not-for-profit organisations entering Australia
World Bank - Benchmarking Infrastructure project
Creating a disaster risk management law index for the International Red Cross
Corporate and structuring advice for charities operating in Australia such as the Motor Neurone Disease Association of NSW
Reviewing and updating legal compliance registers for the Western Region Centre Against Sexual Assault
Diversity & Inclusion
We say that diversity is in our DNA. Diversity and inclusion are inherent core values for us, embedded in all we do in our offices around the world.
We are naturally diverse because of the work we do, the locations we're in and the type of people and clients we attract. At White & Case, we promote equality at work and an inclusive culture by supporting employee-led diversity networks, flexible working and an open office environment. Our Australia offices host a number of events each year for employees and clients that support our Global Women's Initiative and other global affinity groups such as LGBT+.