Woodside Energy Graduate Programs & Internships
Woodside Energy is a global energy company, founded in Australia and is driven by their adventurous spirit and ingenuity. While today Woodside Energy is an oil and gas company, they are actively developing other new energy and low-carbon solutions. Woodside Energy has no active opportunities at the moment.
See who's currently hiring with our Job Search!
Search for jobs
Woodside Energy led the development of the LNG industry in Australia and is applying this same pioneering spirit to solving future energy challenges. 
 
They have a robust hydrocarbon business with a focus on LNG. Through our North West Shelf and Pluto LNG projects we operated 5% of global LNG supply in 2021.
 
LNG is a lower-emissions, competitive fuel ideally suited to supporting decarbonisation and improving air quality. Woodside Energy are working to improve energy efficiency, offset emissions, reduce emissions intensity and explore options for lower-carbon energy. Clear targets are set to reduce their net emissions in line with their aspiration to achieve net zero by 2050.
 
Technology and innovation are essential to Woodsides Energy long-term sustainability. They are growing their carbon and new energy businesses using technology to reduce emissions and the carbon footprint of their products. 
 
Additionally, Woodside Energy is pioneering remote support and the application of artificial intelligence, embedding advanced analytics across all operations.
 
Woodside Energy's success is driven by their people and culture, and they aim to attract, develop and retain a diverse, high performing workforce. Enduring, meaningful relationships with communities are fundamental to their social performance. Woodside Energy is committed to managing their activities in a sustainable way that is fundamental to the wellbeing of their workforce, communities and environment.
Woodside Energy's proven track record and distinctive capabilities are underpinned by more than 65 years of experience, making them a partner of choice.
Woodside Energy prides themselves on their inclusive, high-performing culture. No matter your professional and personal background, they offer supportive pathways to leadership, growth and achievement at Woodside Energy. With their clearly outlined learning programs, policies, leadership frameworks, technical competencies and development tools, they encourage their people to build on their individual strengths and motives to create their future. 
While they do hire non-Australians where appropriate, Woodside Energy prides itself on "sourcing and developing local talent". It is committed to "providing opportunities for our employees to reach their potential". As part of a profitable and expanding company with an increasingly global footprint, Woodside Energy staff have access to plenty of opportunities to further their career both in Australia and other countries. Woodside Energy promises employees they will be "valued, recognised, challenged and rewarded" and provided with:
Opportunities to undertake interesting work on world-class projects.
Career development through professional development programs and by working alongside industry leaders.
Educational assistance to support their career development.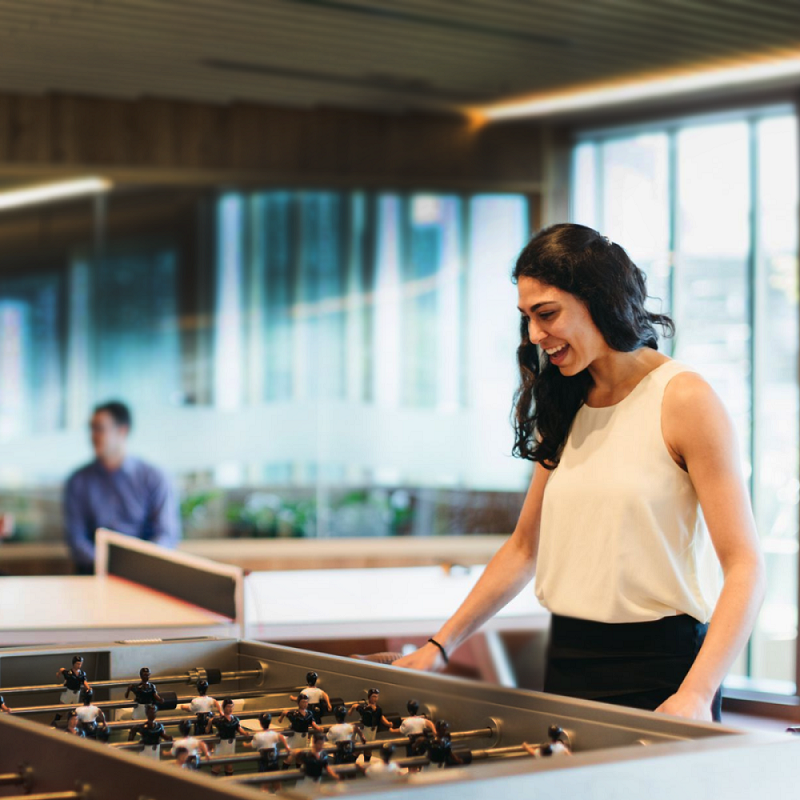 The Graduate Development Program 2023 
Woodside Energy are looking to top up their February 2023 graduate cohort in the areas: New Energy, Carbon, Robotics, Developments and Logistics. 
Hiring graduates with degrees in: Electrical Engineering, Electronic Engineering, Project Engineering, Chemical/Processing Engineering, Renewable Energy Engineering, Mechanical Engineering, Mechatronics, Actuarial Science, Agricultural Science, Ecological/Agronomy Science, Environmental Science, Logistics, Nautical Science, Supply Chain & Strategic Procurement, Automation & Robotics, Data/Computer Science, and Natural Resource Management. 
As a graduate at Woodside Energy, you'll enjoy a truly exciting range of career opportunities within a dynamic and challenging work environment. Woodside Energy offers Graduates a three-year structured Development Program, where you will learn from some of the most reputable thinkers and leaders in the industry. The program is structured to provide all with carefully designed job rotations to set you up for success in the future.
Woodside Energy graduates will have the opportunity to broaden their knowledge of our business through rotations. You will work on projects and attend training to build on your soft skills and business acumen.
The company knows exposure to their operations is important and endeavours to take as many graduates to site as possible to site over the three-year program.
You will receive support from Woodside Energy coaches, mentors and leaders to assist in transiting from university to the workplace. In addition, Woodside Energy will provide you with a dedicated graduate buddy who will give practical, day-to-day advice.
Summer Vacation Program 
If you're interested in working at Woodside Energy and are in the final two years of your degree, you can apply for the company's 'Summer Vacation Program', which runs from mid-November to mid-February.
This program provides you with the ability to experience first-hand what it is like to work at a global energy company prior to graduation.
You will also gain an insight into working within an innovative and dynamic, multi-disciplined organisation.
Our 12-week program provides you with:
The chance to be assessed for a position on our Graduate Development Program
Insight into our culture and exposure to our top professionals.
Valuable and extensive on the job work experience
Practical experience to build on your theoretical knowledge
The support of a graduate buddy and your supervisor
You might even see our operations first-hand through a placement in Karratha or a potential site visit to our operations.
Woodside Energy also offers a Better Future Pathway program for students who are earlier in their degree.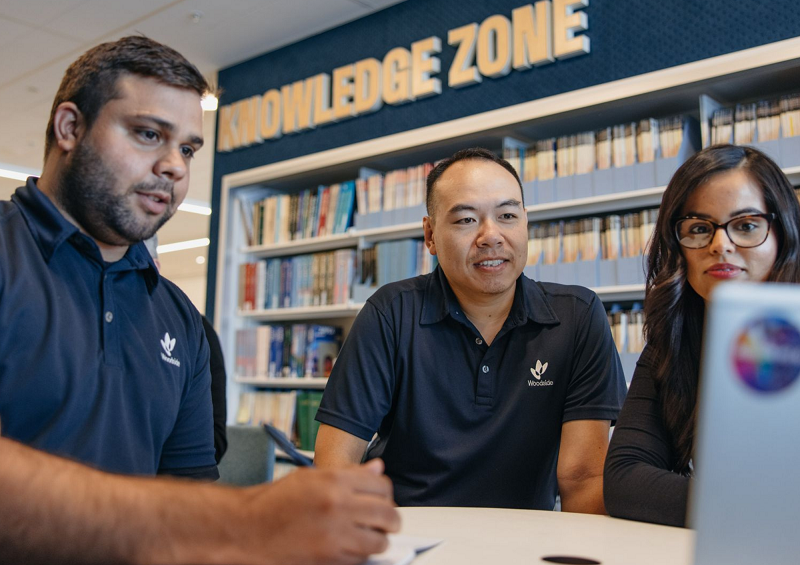 The recruitment process includes an online application, online abilities test, emotional intelligence testing, video interview and comprehensive vetting that can include "a national criminal record check, sanctions check, academic record/qualification check and drug and alcohol screen".
Woodside Energy will consider applications from grads for most disciplines. You don't even need to be an Australian or New Zealand citizen or permanent resident; even international students currently studying in Australia are welcome to apply.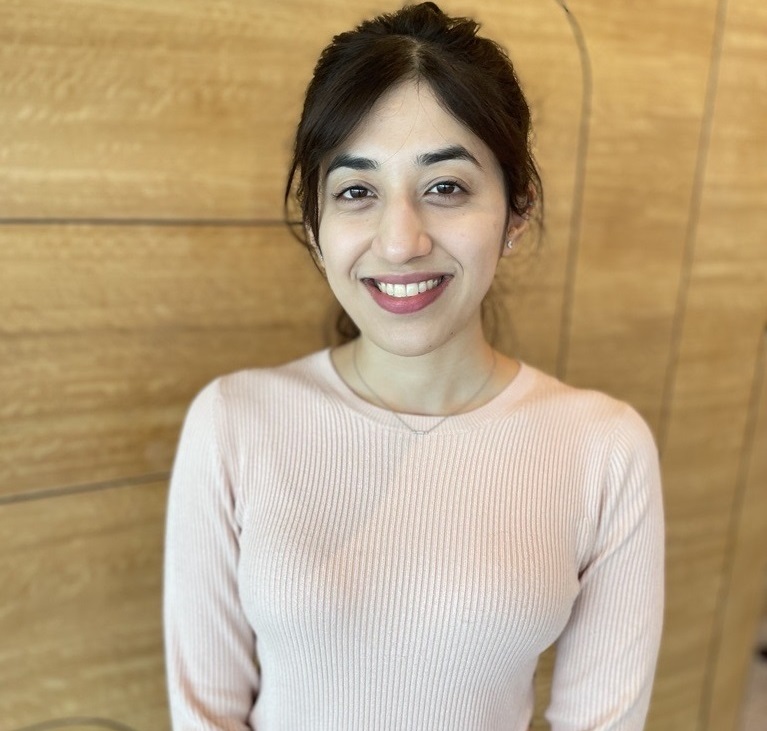 Anshu - Graduate Digital Analyst
Degree qualification: Masters in Business Information and Logistics management
I work in the Information Technology function, which enables Woodside Energy business to operate by delivering and supporting a wide range of information technology solutions and services. I started the third year of my grad program as a Delivery Lead for the Integration team.  My team builds APIs for different parts of the business within the organisation to help systems 'talk to each other' and I make sure we deliver what we promise. In addition to my core role, I also work alongside the Tech Chapter for another initiative, to develop product strategies and to facilitate resourcing. I liaise with external vendors and manage our contracts to make sure we get the best value from their services.  Anyone with a tertiary degree in Computer Science can perform my role.  Experience is not mandatory, as Woodside Energy provides a structured program to help you develop your skills.  All you need is the will to learn and adapt. 
---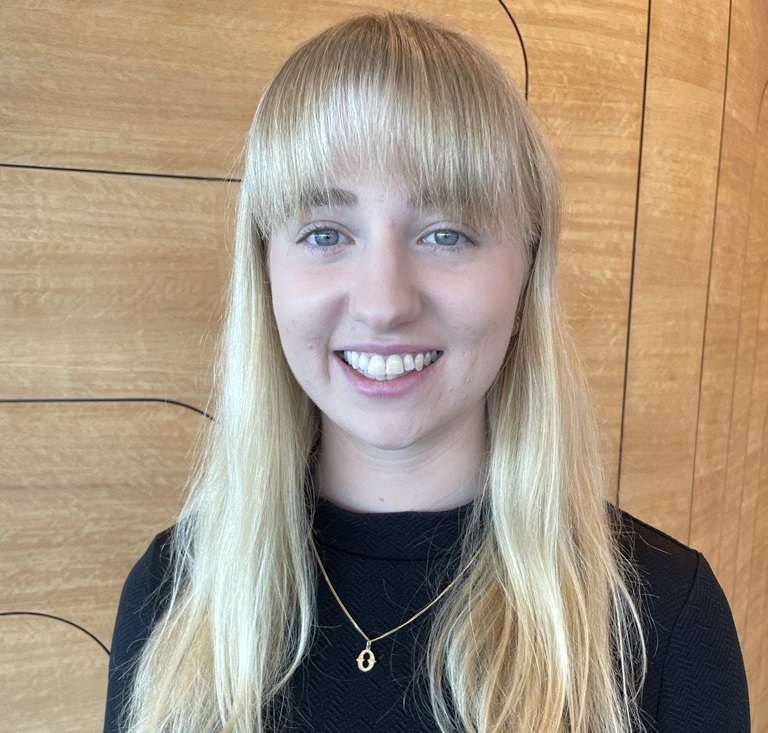 Ollie - Carbon Sciences Adviser
Degree qualification: Bachelor of Biotechnology (Honours)
I work within Woodside Energy's Carbon Business, which focusses on developing a sustainable portfolio of carbon offsets to meet our emissions reduction targets. As a graduate within the Market and Portfolio Team, my role is to advise on the greenhouse gas integrity of potential carbon offset projects. This includes assessing methods released by agencies to see how well they capture or reduce carbon emissions, as well as evaluating baselines, leakage models and additionality.  It's awesome to see the successful application of new methods, and to see how carbon financing is helping projects generate high quality carbon credits, while also creating co-benefits like local jobs and improved biodiversity outcomes.  If you have a personal interest in science and enjoy research, you could be part of our carbon team. 
---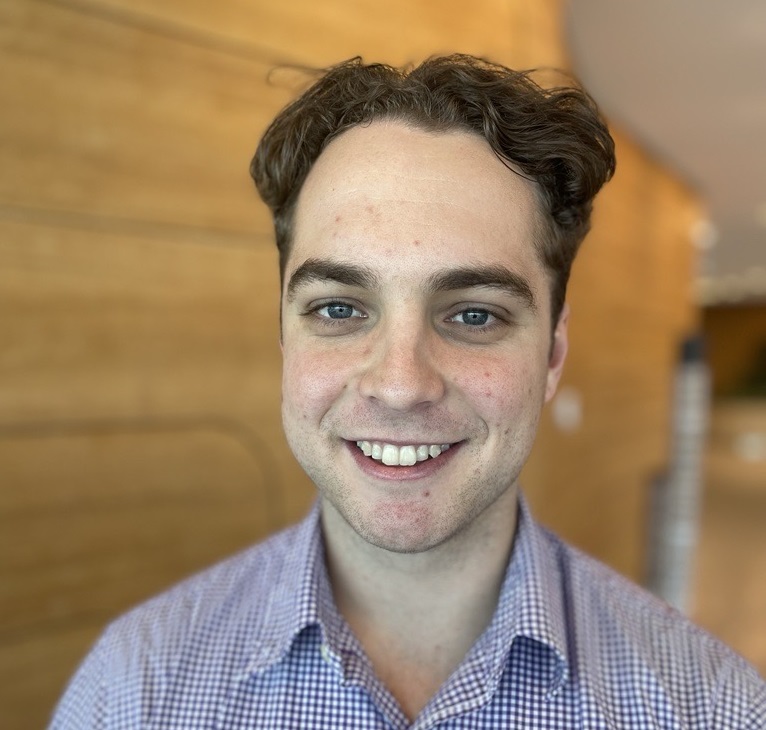 Michael - Graduate New Energy Engineer
Degree Qualification: Bachelor of Chemical Engineering with First Class Honours
As a New Energy Graduate, in the New Energy Solutions team, I am focusing on the development and qualification of upcoming technology that may be used to aid the energy transition. Woodside Energy are actively targeting reductions to their net equity greenhouse emissions through new energy projects hence, it is exciting to be involved in projects that differ from Woodside Energy's base business operations. It is rewarding to work on projects where you can clearly see how the work you will be completing will contribute to the development of a large project and it is even more rewarding that the project is in the new energy space and moving towards a cleaner future. 
---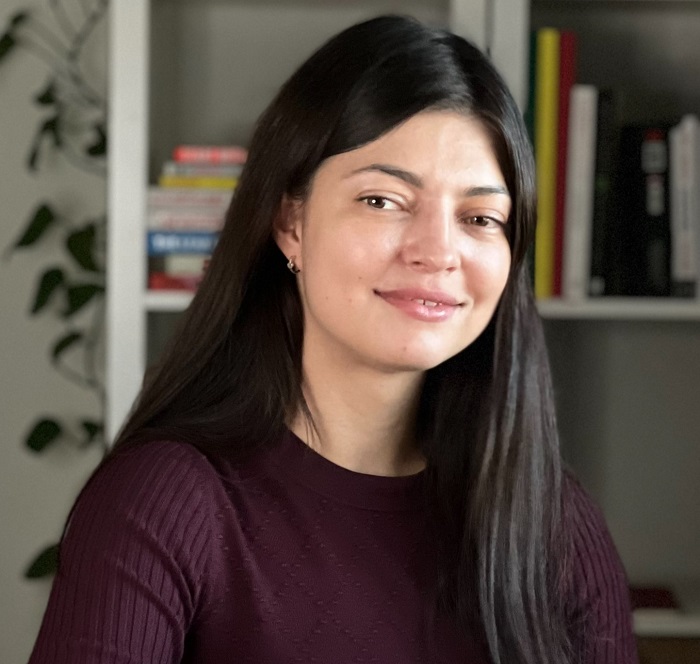 Anya - Graduate Digital Analyst
Degree qualification: Master of Information Systems
I am a second year Digital Graduate at Woodside Energy.
At the beginning of the year, I rotated to the Power Platform team, and I love working there. Apart from the technical work, I am also working on developing the Power Platform Community at Woodside Energy by organising and promoting training for anyone interested in improving their productivity.  I create the training plan and coordinate presenters and participants to make sure that everything runs smoothly. I find this kind of work the most challenging the most rewarding, especially when you see that people start creating value with the tools you provide.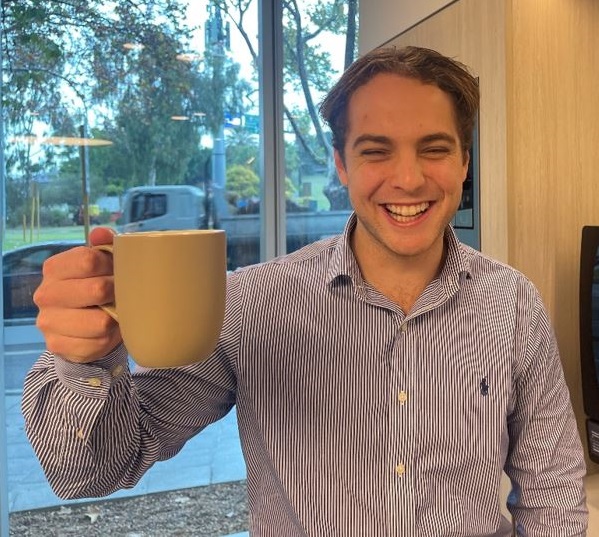 Michael - Graduate New Energy Engineer
Degree Qualification: Bachelor of Chemical Engineering with First Class Honours
8.00 AM
My day usually begins with me making my way to the office for 8.00 am. I arrive at the Mia Yellagonga campus and set up my desk for the day ahead. I greet my team before starting the tasks that I planned out during my travel. As a New Energy Graduate, in the New Energy Solutions team, I am focusing on the development and qualification of upcoming technology that may be used to aid the energy transition. This includes all types of technology ranging from production technology, heat transfer and compression units, storage vessels and transportation methods for new energy products such as hydrogen and ammonia. 
9.00 AM
Today, I will be looking into the liquefaction of hydrogen. Essentially, this is the conversion of hydrogen from gas to liquid form. For hydrogen, this process is extremely challenging due to its extremely low boiling point and will be imperative to future new energy projects and transportation vessel design. This involves the development of a process that is both realistic and efficient for producing liquid hydrogen. This work will be primarily completed through available simulation software to model and predict how an actual operating plant may perform. 
10.30 AM
To break up my morning, I decide to have a short 10-minute break to have a hot drink. Usually, I make one using the machines provided by Woodside Energy, but alternatively, this is a good time to potentially have a short catch-up with a colleague at one of the cafés on or surrounding the Mia Yellagonga campus before getting back to work. 
12.00 PM
Around midday, I usually take my lunch break. Throughout the week I typically try to maintain a good balance between preparing and bringing food from home and buying food from one of the surrounding businesses. Today, I will be walking across to the QV1 Plaza which is a short 5-minute walk from the Woodside Energy office. Once again, this serves as a good time to leave the office, get some fresh air, stretch your legs and catch up with some other colleagues and friends. 
1.00 PM
After lunch, I will be heading back to my desk to continue some simulation work for the hydrogen liquefaction process I mentioned earlier. The simulation work is a part of the scope for a bigger engineering project which is expected to take months to complete. Towards, the end of the day I will be involved in a meeting with some colleagues and an external contractor to learn about different methods of transferring liquid hydrogen to and from shipping vessels either at a production facility near a port or at the destination of the final user. While this serves as an excellent opportunity to broaden my knowledge of the requirements to develop the hydrogen value chain, it also directly ties into the previous simulation work that I have been completing as the next step after liquefaction is the storage and transport of the liquid hydrogen.  
4.00 PM
Around 4.00 PM I start to conclude my tasks for the day. To provide me with a good starting point for the following day, I like to take 5-minutes to reflect on the work that I have completed and whether or not I progressed as much as I wanted when I originally planned out my day in the morning. Once I have done this, I pack up my belongings and clear anything from my desk so it is suitable for another person to use before saying goodbye to my colleagues. 
5.00 PM 
Tonight is a bit different to my standard evening as I will be attending an event organised by one of the local universities. The event is all about the future of energy and what that means for companies in the industry. Overall, this serves as an excellent experience to learn about what universities are doing to adapt their alumni to the changing energy mix and to communicate with students about the exciting new energy projects that Woodside Energy is developing.
Flexible working: We all work in different ways to achieve our best results, that's why Woodside Energy proactively supports flexible working to improve employee engagement, wellbeing and performance. Options to employees include working from home, flexible start and finish times, part-time hours, job-sharing and transition to retirement.
Initiatives such as public holiday flexibility to ensure a diverse range of needs were better considered.
Religious leave and prayer room facilities are available and regularly used to support spiritual needs and maintaining culturally safe workplace. 
Community volunteering opportunities. 
Heavily subsidised gym membership. 
 
Five employee-led Diversity Network Groups which are dedicated to building inclusion - increasing trust, respect and belonging so that everyone can bring their whole selves to work.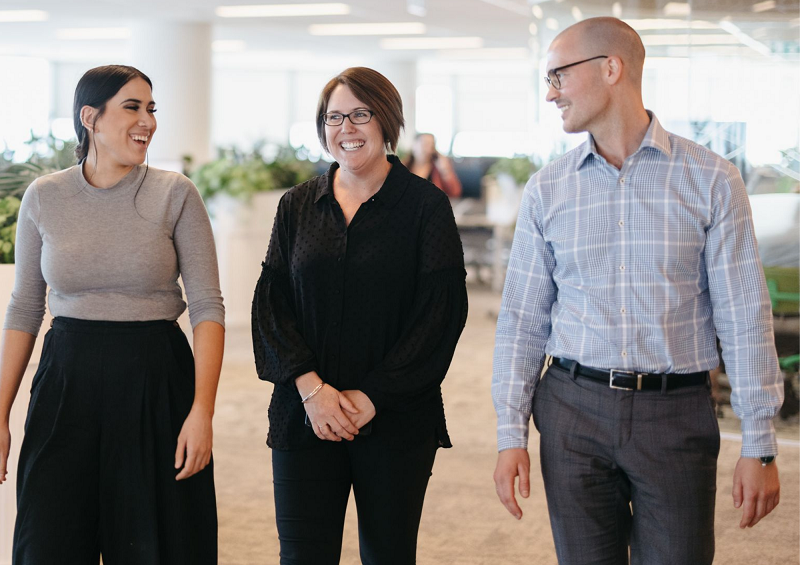 Aboriginal & Torres Strait Islanders at Woodside Energy

In Australia, Woodside Energy maintain relationships with Indigenous communities in the Pilbara, Kimberley and South-West regions. We acknowledge the unique connection that Indigenous communities have to land, waters and the environment. Woodside Energy understand the importance of identifying and working with those who have longstanding cultural and spiritual connections to land and waters where we have presence. Woodside Energy are committed to providing employment and training opportunities for Indigenous Australians.
156 Indigenous Australian employees in 2021 and we are working to support career journeys.
Woodside Energy was the first oil and gas company to join the RAP program, and we continue to be recognised as a national leader in reconciliation with our fourth plan, the 2021-2025 RAP. We continue to work closely with Traditional Owners and Custodians in the Pilbara region.
Woodside Energy continued to increase cultural learning participant in 2021, with a total of 68% of our workforce completing new cultural learning activities.
14.7% of tertiary pathways participants were Indigenous (against a target of 12.5%).
The Woodside Energy Reconciliation Community is comprised of members from across the organisation who are interested and passionate about furthering reconciliation to support truth-telling and a broader awareness by all Australians of our shared history.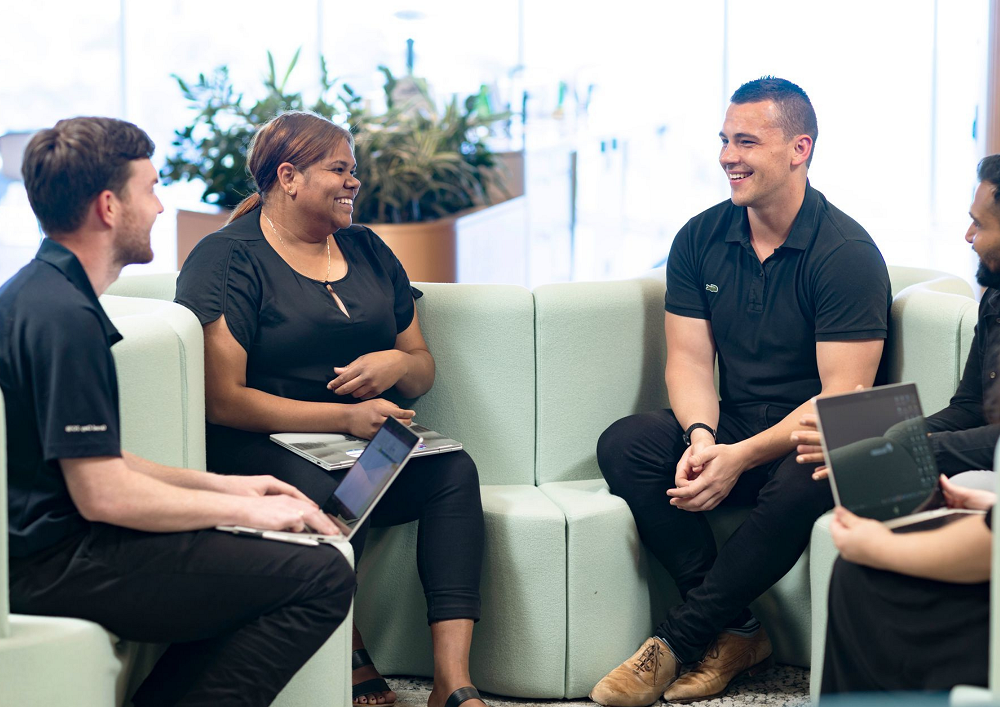 LGBTQ+ and Gender Equality at Woodside Energy

Woodside Energy is committed to growing an inclusive and diverse workforce culture, which is supported by our values. Inclusion at Woodside centres on all employees creating a climate of trust and belonging. They strive to create a workplace culture where people feel included, respected and valued for their unique perspective and attributes.  They believe our unique backgrounds, knowledge and experience make us better together!
Woodside Energy launched the 2021–2025 Inclusion and Diversity strategy which focuses on continuing to build an inclusive workplace culture, growing leadership capability, and driving diverse representation at all levels of the business. 
Spectrum 
The Spectrum community was launched in 2016 and works to create a working environment in which people feel comfortable and supported in bringing their full selves to work every day, regardless of their sexuality, gender identity, intersex status, or gender expression. 
In 2021, 10 employees participated in the six-month Authentic LGBTI+ Leaders program which was run for the second consecutive year. 
Woodside Energy is aiming to improve the diversity of gender in our workforce, at all levels of seniority in our organisation.
Almost a third of our workforce is now female, well above the industry average and a marked improvement from a decade ago. 
This includes 25% female participation in leadership roles.
Woodside Energy achieved 51% female representation in the 2021 graduate intake. The graduate development program continues to deliver gender parity with high quality, capable candidates of all genders. 
GEM (Gender Equality Matters) is a broad community of over 1000 Woodsiders started in 2012 - both male and female who are committed to lifting the bar on gender equality and inclusion.
Enable all Abilities and Cultural and Linguistic Diversity
Enable all abilities reflects Woodside Energy's commitment to better understand any barriers people with disability or neurodiversity may have in their workplace and to overcome them.  Woodside Energy's focus has been driven across the company to ensure greater accessibility and support for employees with bodies or minds of different kinds to realise their full potential at work. This led to creation of ADAPT (Advocates for Different Abilities and Personal Traits), an employee-led Diversity Network Group. 
Woodside Energy has an ever-increasing range of cultural backgrounds reflected across the workforce. We recognise and value the advantage of cultural diversity for bringing new ways of working and new ideas to help create better solutions. In 2021, Woodside Energy expanded their focus to recognise people with diverse ancestry, ethnicity and faiths through the creation of Cultural and Linguistic Diversity (CALD) network group.