Yancoal Graduate Programs & Internships
Yancoal is a leading low-cost Australian coal producer in the global market, producing a mix of premium thermal, semi-soft coking and PCI coals for export. Our Graduate, Cadet and Vacation Student Programs sets you up for a well-rounded and successful career!
Yancoal currently has 0 opportunities.
Select the following options:
Past Yancoal Graduate Hiring Statistics
If you're interested in working at Yancoal, understanding when they have opened up applications for their graduate programs, graduate jobs and internships is helpful knowledge to have so you know when you might need to apply. Use the below information to see when Yancoal hires graduates, but more importantly what graduate degree's and other student attributes they target for their jobs.
---
Job types
Internships (60%),

Graduate Jobs (40%),
Disciplines
Engineering (60%),

Engineering Electrical (80%),

Engineering Geotechnical (80%),

Engineering Mechanical (80%),

Mining Oil and Gas (100%),
Work rights
Australian Citizen (100%),

Australian Permanent Resident (100%),

New Zealand Citizen (100%),
Yancoal is a leading low-cost Australian coal producer in the global market, producing a mix of premium thermal, semi-soft coking and PCI coals for export.
Since the Company started in 2004 with one underground operation, Yancoal now owns, operates or participates in 11 coal mines across NSW, Queensland and Western Australia. We only have Australian assets – we do not operate anywhere else in the world – and in building our business over the past 16 years, we have generated over $10 billion worth of foreign direct investment for Australia.
In 2020, Yancoal produced 38.3 million tonnes of saleable coal and all our product is exported. To give you a sense of the scale of what we do, in 2019 Yancoal's thermal coal exports would have powered around 30 million households in Asia (this equates to one year of electricity production in Australia), and our metallurgical coal exports could have produced 3.5 million tonnes of steel (equivalent to the amount required to construct around 70 Sydney Harbour Bridges).
We are a significant contributor to Australia and its economy. Yancoal supports around 4,400 full time jobs, largely in regional areas, whose wages inject over $0.5 billion directly into local economies. We estimate that, indirectly and directly, Yancoal operations support around 43,000 jobs and inject over $8 billion dollars into Australia's economy.
While we acknowledge that many economics are transitioning their energy mix, nevertheless demand for coal remains strong across Asia and is likely to remain strong for the next 20-30 years, where it is generally accepted that coal plays an important part in economic growth and development. Yancoal has a diversified range of customers across a range of countries that value our high quality Australian product, which is high in energy content. We do not rely upon any one country to generate sales revenue.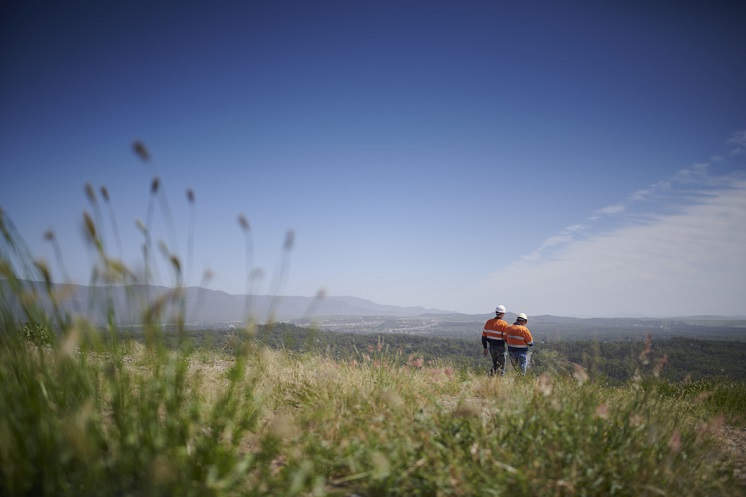 We're focused on attracting those driven and curious individuals who will contribute to building our talent pipeline at Yancoal. If you are studying Mining, Mechanical and Electrical Engineering, Geology and Surveying we want to learn more about you! We also understand that Civil Engineering has a number of learning attributes for Mining so we encourage these students to join our Mining Engineering graduate Program. In addition to this we have a tailored vacation program for these disciplines for students in their second or third year of study. This program creates a great opportunity to get some exposure to the fascinating and complex operations within the Mining Industry and at Yancoal and we will be there every step of the way to give you support and exposure in the Pit and Underground so you can excel in your chosen career.
Our Graduate Program sets you up for success! At Yancoal we believe transferrable skills and tangible outcomes are essential throughout our program. Therefore, the Yancoal Graduate Program provides students with a strong foundational understanding of their study area from an operational, systems and inclusive workplace perspective. You will gain knowledge and understanding of the importance of how your discipline interacts with other departments within Yancoal to ensure our pit to port process is delivered seamlessly. At Yancoal we do this with a strong focus on our workplace culture, teamwork driven on diversity and inclusion whilst building capability and career pathways at every level of our business.
Within a two year period Graduates will undertake both operational rotations and technical rotations throughout our open-cut and underground mines. The complexity in mining conditions for both surface and underground Mining within Yancoal opens endless learning opportunities to enable Yancoal Graduates operational exposure with vast diversity. This provides a multitude of practical skills to become highly skilled engineers, geologists or surveyors.
Professional development is another key area on the Yancoal Graduate Program and we provide several opportunities for you to develop workplace behaviours and skills to be successful at work and build on your career pathway. The Graduate Program is all encompassing with online and on-the-job training through to mentoring and learning circles involving workplace fundamentals such as effective presentation skills, team work and collaboration, managing up to networking events and hackathons. This array of professional development will expand your skills and continue to build on your knowledge. Ultimately, our Graduate Program provides transferrable skills to equip you to be a confident and capable Engineer, Geologist or Surveyor and creates the stepping stones to be a future leader at Yancoal.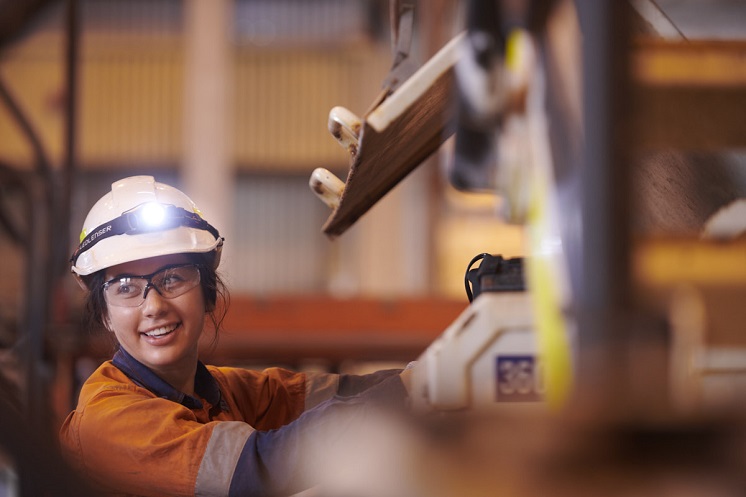 Our Graduate Programs open in Early March each year for Mining (and Civil) Engineering, Mechanical Engineering, Electrical Engineering, Geology and Surveying.
If you have a growth mindset to build on your current practical knowledge and you thrive on creativity, innovation and teamwork – you will be a great fit for our inclusive and positive workplace culture. We want to embrace your true and unique self in our supportive team environment so you feel a sense of belonging and feel valued and respected. Your voice is important and we will encourage you to share your experiences and views so ultimately we have strong diversity of thought throughout our teams and across our business.
At Yancoal we are looking for those individuals that show dedication to their role, are courageous and focused on driving success for the company and themselves through their career pathway.
Students who are passionate, inquisitive and can relate to the Yancoal – Our Way values and beliefs will feel a sense of belonging to our workplace and alignment to our culture. We will promote inclusivity and we will respect your views because at Yancoal we celebrate diversity of thought and we believe this creates positive business decision-making.
Our Graduates are the succession plan for our future leaders and this is the platform of talent management at Yancoal. We don't expect you to have the knowledge yet – this is what the Yancoal Graduate Program is all about! It's about building your capability on your career journey.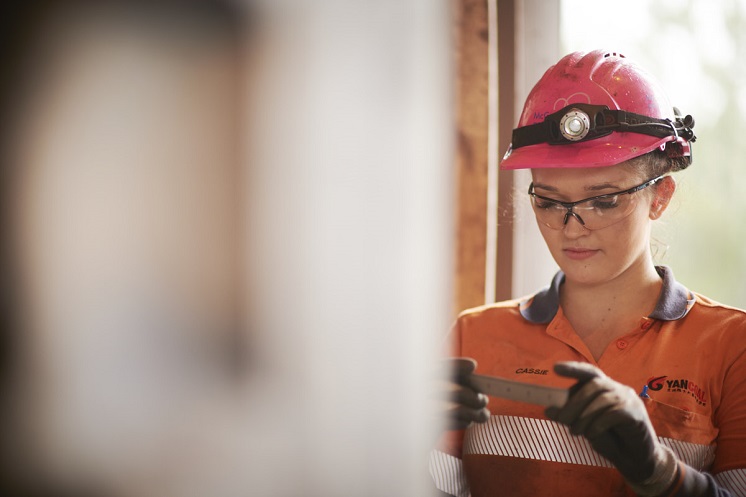 Internships & Clerkships
Yancoal
---
Our Vacation Program is for second and third year students to get in-depth industry experience for 10-12 weeks over the summer breaks.
We are looking for students with the same qualities as our Graduates; a growth and learning mindset, and who are our future leaders!
The vacation program will be advertised in July/August each year with a planned commencement in late November/Early December until Mid February. During the program you will undertake a value-add project in your discipline field, be exposed to the day-to-day mining operations and be developed professionally!
Other opportunities
Yancoal
---
Yancoal also has a Cadet Program for High-School leavers. This is advertised in June/July each year for current year 12 students who are passionate about a career in the Mining Industry.
The Cadetship is based in the Hunter Valley where you will undertake part-time work for your first two years in our Open-Cut and Underground Operations, whilst undertaking full time study. In the following three years of the program, you will study full-time and complete vacation work during your Uni Breaks. Yancoal also sponsor scholarships at the University of Queensland and University of Wollongong.
Yancoal offers our graduates great benefits including: 
Fantastic Salary and allowance if you are required to live away from home, or supplied accommodation;
Ongoing career following the program for Graduates who demonstrate the Yancoal Our-Way behaviours and technical aptitude;
An Assigned Mentor to support you during your program; 
Corporate Subsidised Health Cover Premiums 
Salary Continuance and Life Insurance Cover 
Salary Sacrifice Options
Employee Assistance Programs 
Paid Parental Leave Provisions
Additional week Annual Leave for site based roles!