Yancoal Graduate Programs & Internships
Yancoal is a leading low-cost Australian coal producer in the global market, producing a mix of premium thermal, semi-soft coking and PCI coals for export.
Since the Company started in 2004 with one underground operation, Yancoal now owns, operates or participates in 11 coal mines across NSW, Queensland and Western Australia. We only have Australian assets – we do…
View more Yancoal has no active opportunities at the moment.
See who's currently hiring with our Job Search!
Search for jobs
The Yancoal Values
Yancoal is a values based organisation where our values drive our daily behaviour. See below our Values:
People

People are the heart of the Yancoal values.

Our people guide our direction. It's our people who drive ideas, energy, capital and enterprise, converting them into value for our stakeholders, customers and shareholders.

We value involvement from everyone. Full engagement is encouraged, with 99% of what we need to know already in our people.

Path Way unlocks the power of choice, inspires us to do what we say we are going to do, and brings out the best in each of us. Working for Yancoal is an experience that makes a difference in our world.

Innovation

Innovation involves continuously improving the business, so we are better than where we were last year, last month, last week or even yesterday.

Better Way starts with each one of us being curious, stepping up and having a voice. Every idea counts, even those that today seem impossible.The aim is to generate ideas, share them and work together to make them real. The ideas worth implementing improve our workplace and create value for stakeholders.

Safety

Safety is not optional. It is considered in everything we do to eliminate harm to our people.

Safe Way helps people be mindful of why they care about safety, risks, and controls. It holds people accountable and ensures all elements are effective together, so people don't just survive, they thrive.

Excellence

Excellence is about identifying and implementing best practices.

High Way is a shared mindset of excellence where our people are proud to be part of Yancoal. They look for excellence in everything they do and reward their colleagues for the behaviours that set them apart and drive the business forward.

They know where they're going and what it will take to go from great to excellent.

Integrity

Integrity is about operating with ethics. Doing things because they're right, not just because we should.

The Right Way helps people think about their actions. People make decisions based on principles that impact others, consider the future and deliver on what Yancoal stands for. The Right Way is not always easy but it is always rewarding.

Acting with integrity creates perceptions and shapes the company's reputation, ensuring our people are confident to live the Code of Conduct In everything they do.
We are Australia's largest pure-play coal producer generating over $10 billion in Foreign Direct Investment; owning, operating or participating in coal mines across NSW, Queensland and Western Australia.
Here is more about some of our different sites that you could be placed at:
Mount Thorley Warkworth (MTW) NSW - One of the largest open pit operations in the area. Located 15 kilometres south-west of Singleton in the beautiful Hunter Valley region of New South Wales, MTW relies on both draglines and load haul systems as the current and preferred mining method. Our site operates continuously 24 hours a day, seven days a week and has a long and proud history, employing approximately 1350 people from local and surrounding communities, who are our most valuable asset.
Moolarben NSW - Australia's largest thermal coal producer and has both Underground and Open cut operations producing over 21 million tpa. It has over 800 employees with employees residing in the beautiful Mudgee area, with all the facilities for a fantastic family lifestyle.
Premier WA - The leading coal producer in Western Australia. Operating an open cut coal mine near Collie in the South West of WA, the operation produces coal for the domestic market with contracts to 2030.
Yarrabee QLD - A proud producer of high-quality PCI coal since 1982. We employ approximately 400 people, who are our most valuable asset.
Cameby QLD - A small open cut thermal coal mine in the Surat Basin in southern Queensland, between Chinchilla and Miles. We employ approximately 150 people, and aim to support our local communities.
Ashton NSW - One of the oldest mines within New South Wales, had been in operation for nearly 100 years. includes an underground coal mine, a Coal Handling and Preparation Plant, a rail siding and an open cut mine that has now been completed. It produces semi-soft coking coal for export through the Port of Newcastle.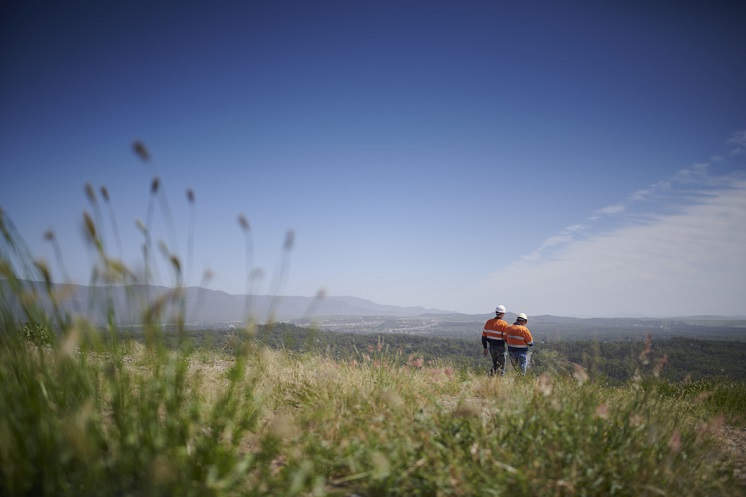 We're focused on attracting those driven and curious individuals who will contribute to building our talent pipeline at Yancoal. If you are studying Mining, Mechanical and Electrical Engineering, Geology and Surveying we want to learn more about you! We also understand that Civil Engineering has a number of learning attributes for Mining so we encourage these students to join our Mining Engineering graduate Program. In addition to this we have a tailored vacation program for these disciplines for students in their second or third year of study. This program creates a great opportunity to get some exposure to the fascinating and complex operations within the Mining Industry and at Yancoal and we will be there every step of the way to give you support and exposure in the Pit and Underground so you can excel in your chosen career.
Our Graduate Program sets you up for success! At Yancoal we believe transferrable skills and tangible outcomes are essential throughout our program. Therefore, the Yancoal Graduate Program provides students with a strong foundational understanding of their study area from an operational, systems and inclusive workplace perspective. You will gain knowledge and understanding of the importance of how your discipline interacts with other departments within Yancoal to ensure our pit to port process is delivered seamlessly. At Yancoal we do this with a strong focus on our workplace culture, teamwork driven on diversity and inclusion whilst building capability and career pathways at every level of our business.
Within a two year period Graduates will undertake both operational rotations and technical rotations throughout our open-cut and underground mines. The complexity in mining conditions for both surface and underground Mining within Yancoal opens endless learning opportunities to enable Yancoal Graduates operational exposure with vast diversity. This provides a multitude of practical skills to become highly skilled engineers, geologists or surveyors.
Professional development is another key area on the Yancoal Graduate Program and we provide several opportunities for you to develop workplace behaviours and skills to be successful at work and build on your career pathway. The Graduate Program is all encompassing with online and on-the-job training through to mentoring and learning circles involving workplace fundamentals such as effective presentation skills, team work and collaboration, managing up to networking events and hackathons. This array of professional development will expand your skills and continue to build on your knowledge. Ultimately, our Graduate Program provides transferrable skills to equip you to be a confident and capable Engineer, Geologist or Surveyor and creates the stepping stones to be a future leader at Yancoal.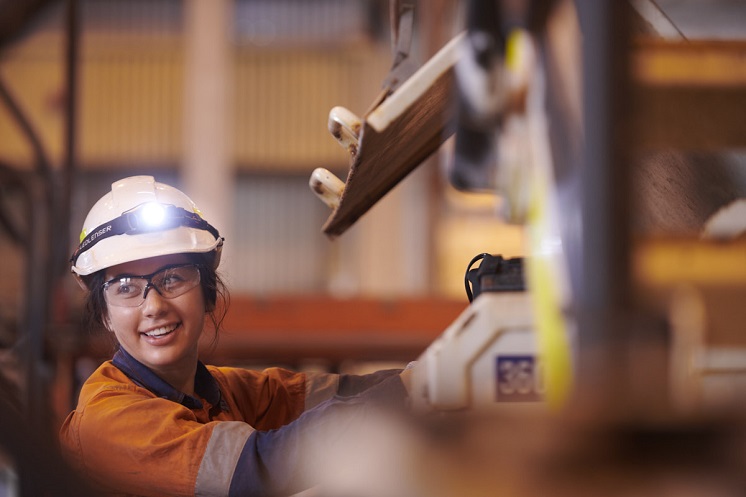 Our Graduate Programs open in Early March each year for Mining (and Civil) Engineering, Mechanical Engineering, Electrical Engineering, Geology and Surveying.
If you have a growth mindset to build on your current practical knowledge and you thrive on creativity, innovation and teamwork – you will be a great fit for our inclusive and positive workplace culture. We want to embrace your true and unique self in our supportive team environment so you feel a sense of belonging and feel valued and respected. Your voice is important and we will encourage you to share your experiences and views so ultimately we have strong diversity of thought throughout our teams and across our business.
At Yancoal we are looking for those individuals that show dedication to their role, are courageous and focused on driving success for the company and themselves through their career pathway.
Students who are passionate, inquisitive and can relate to the Yancoal – Our Way values and beliefs will feel a sense of belonging to our workplace and alignment to our culture. We will promote inclusivity and we will respect your views because at Yancoal we celebrate diversity of thought and we believe this creates positive business decision-making.
Our Graduates are the succession plan for our future leaders and this is the platform of talent management at Yancoal. We don't expect you to have the knowledge yet – this is what the Yancoal Graduate Program is all about! It's about building your capability on your career journey.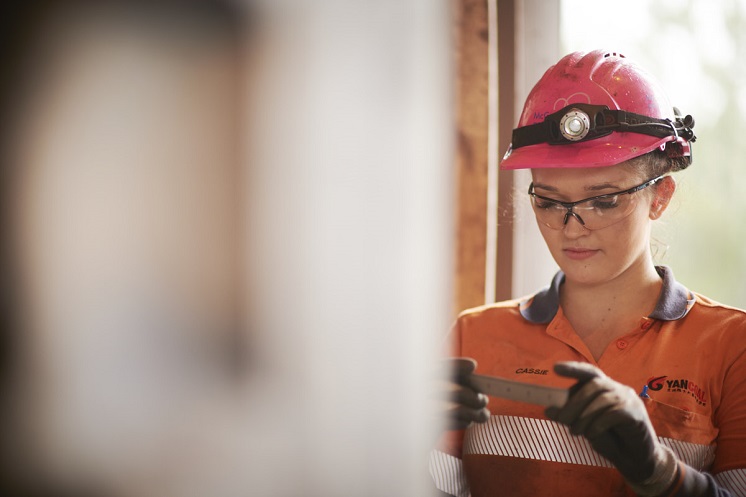 Our Vacation Program is for second and third year students to get in-depth industry experience for 10-12 weeks over the summer breaks.
We are looking for students with the same qualities as our Graduates; a growth and learning mindset, and who are our future leaders!
The vacation program will be advertised in July/August each year with a planned commencement in late November/Early December until Mid February. During the program you will undertake a value-add project in your discipline field, be exposed to the day-to-day mining operations and be developed professionally!
Yancoal also has a Cadet Program for High-School leavers. This is advertised in June/July each year for current year 12 students who are passionate about a career in the Mining Industry.
The Cadetship is based in the Hunter Valley where you will undertake part-time work for your first two years in our Open-Cut and Underground Operations, whilst undertaking full time study. In the following three years of the program, you will study full-time and complete vacation work during your Uni Breaks. Yancoal also sponsor scholarships at the University of Queensland and University of Wollongong.
Yancoal offers our graduates great benefits including: 
Fantastic Salary and allowance if you are required to live away from home, or supplied accommodation;
Ongoing career following the program for Graduates who demonstrate the Yancoal Our-Way behaviours and technical aptitude;
An Assigned Mentor to support you during your program; 
Corporate Subsidised Health Cover Premiums 
Salary Continuance and Life Insurance Cover 
Salary Sacrifice Options
Employee Assistance Programs 
Paid Parental Leave Provisions
Additional week Annual Leave for site based roles!