Yarra Valley Water Graduate Programs and Jobs
Yarra Valley Water is Melbourne's largest retail water utility, providing essential water and sanitation services to more than 1.8 million people and over 50,000 businesses. Our service area covers most of Melbourne's northern and eastern suburbs, from Wallan in the north to Warburton in the east, across approximately 4,000 square kilometres.
Yarra Valley Water currently has 0 opportunities.
Select the following options:
About Yarra Valley Water
Yarra Valley Water
---
About Us
Yarra Valley Water is Melbourne's largest retail water utility, providing essential water and sanitation services to more than 1.8 million people and over 50,000 businesses. Our service area covers most of Melbourne's northern and eastern suburbs, from Wallan in the north to Warburton in the east, across approximately 4,000 square kilometres.
We buy water from Melbourne Water to distribute to our customers. We are also responsible for removing and treating sewage. Most sewage is transferred to Melbourne Water's Eastern or Western Treatment Plants, while the rest is treated at our nine regional plants, several of which produce recycled water for use in homes, sports fields and public spaces.
Our purpose is to provide exemplary water and sanitation services that contribute to the health and wellbeing of current and future generations. This purpose sets out our commitment to a sustainable future.
Our modern newly renovated offices in Mitcham feature ergonomic furniture, showers and change rooms, an onsite cafeteria, free parking, bike shed, and green spaces including barbecues and outdoor seating. Mitcham is approximately 29km from Melbourne's CBD and has good transport links with train and bus services.
Our Culture
At Yarra Valley Water, we're creating a vibrant workplace that achieves exceptional business outcomes, successful partnerships and personal satisfaction. We're committed to inspiring and encouraging each other to be innovative and to excel.
AON Hewitt Best Employer
In 2017, Yarra Valley Water was recognised as an AON Hewitt Best Employer for people practices and high levels of employee engagement. We're committed to fostering a workplace where people feel valued and connected, and achieve extraordinary outcomes for our customers and the community.
Our Graduate Program
Yarra Valley Water
---
As a graduate, you'll experience a broad range of diverse and challenging experiences. With a rotation every 12 months, we will actively support your development and growth.
You'll work closely with other graduates and our Executive Team to improve customer, community and business outcomes. We expect you to drive projects, rather than being a cog in the wheel.
Adjusting to corporate life comes with its challenges, so every graduate has a mentor, a buddy, and the full support of our Graduate Coordinator and leadership team to make sure everything goes as smoothly as possible.
Learning opportunities are everywhere – in classroom sessions, self-directed and on the job. And because everyone's different, we'll work with you to develop a tailored development plan to make sure you've got everything you need.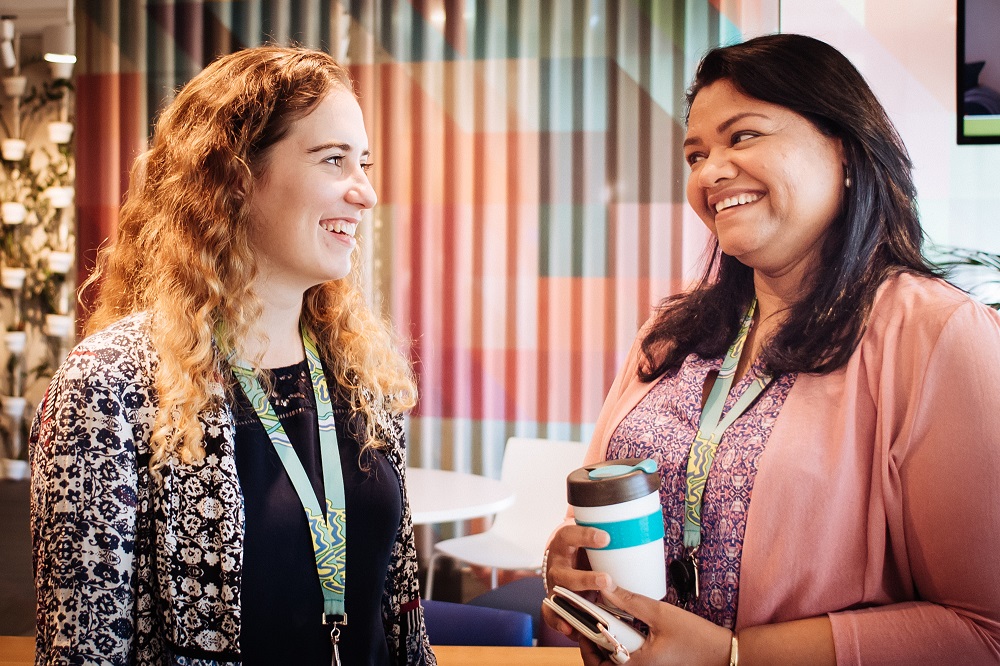 Streams:
Engineering
You'll have the chance to work on all parts of the lifecycle of our assets – from design to construction to operation. You will play an integral part in harnessing big data and developing intelligent water and sewerage infrastructure that will last over a century.
We accept a broad range of degrees in the engineering stream, including Engineering (civil, environmental, mechanical, electrical, chemical), Environmental Science and Geoscience.
Customer Experience
Apply your Cognitive Psychology, Applied Anthropology, or Sociology study as a Design Research / User Research Graduate in the Customer Experience Division. You will learn to apply your research training to inform design solutions that solve business problems.
Play a role impacting a positive change for Yarra Valley Water customers by understanding their behaviour and the underlying needs and values driving it. You will have the opportunity to gather and interpret data, generate design recommendations and report findings to refine a solution.
Information Technology
The water industry is rapidly increasing its data collection capabilities, so you'll be at the forefront of the big data revolution. Work in an Agile SAFe environment to design customer-focused products, and implement and continually improve the systems that form the backbone of our organisation.
For our 2020 Program, we are looking for candidates pursuing a Cyber Security qualification such as OSCP or CCNA Security. Bachelor's Degree in Computer Science/ Cyber Security or equivalent. Here is the link to the careers page.
https://yvw.csod.com/ats/careersite/search.aspx?c=yvw&site=1
Eligibility:
You will have completed your degree within 2 years of commencing the 2020 Graduate Program
You will need to have a degree/qualification as specified in the Graduate stream you are applying for 
We can only accept applications from candidates who are Australian or New Zealand citizens, or have Australian permanent resident (PR) status at the time of application 
Aboriginal and Torres Strait Islander applications are encouraged
Diversity & Inclusion
Yarra Valley Water
---
At Yarra Valley Water we value the different attributes, life experiences, skills and capabilities that each of our employees bring to our business. As a member of the Diversity Council Australia and Australian Network on Disability, we are committed to building a workplace that is diverse and inclusive.
Currently we have six active ​diversity employee working groups made up of passionate people from across the business who drive various initiatives to promote diversity and inclusion. The working groups focus on​​​:
Gender diversity
Cultural diversity
Disability and accessibility
Flexible working and life stages/generational diversity
LGBTIQ+
Reconciliation

To find out more about diversity and inclusion at Yarra Valley Water click here.
The Environment
Yarra Valley Water
---
We rely on the environment to provide excellent quality drinking water and have a role in ensuring its ongoing health – protecting this precious resource.
We recognise we can have an impact on the health of the environment through the delivery of our services. The three areas where we have the biggest impact and best opportunity to make a significant difference are greenhouse gas emissions, discharges to waterways and the quantity of water that we take from the environment.
A fundamental priority is to ensure that our water and wastewater services are resilient to climate change, drought and population growth.
Energy generation: We are committed to being greenhouse gas neutral, at the lowest community cost. To date we have used offsets generated by our showerhead exchange program. Going forward, we have set ourselves a target of being energy neutral by 2030 – generating as much energy as we consume.
Waste to Energy: Our Waste to Energy facility provides an environmentally friendly disposal solution for commercial organic waste – diverting it from landfill. It sits next to an existing sewage treatment plant and generates enough biogas to run both sites with surplus energy being exported to the electricity grid.
Healthy waterways: We impact on our waterways from the water we take from the environment, and the nutrients and other pollutants that are discharged back to the waterways, from our treatment plant discharges and from our sewers during storm events. Our aim is to have no net impact on our waterways.
Recruitment Process
Yarra Valley Water
---
Our Graduate Recruitment process involves several stages, and if successful, here is what you can expect at each stage
Application form:
The first step is to submit your application online and to tell us more about yourself by answering a few, easy questions. This won't take too long, and you can save and return to your application at any time before submitting it to us. Please note, you will be required to submit your academic transcript and your current Grade Point Average (GPA). Online applications for the 2018 graduate program will open 19th February 2018.
Phone screen:
If you meet the criteria, we'll contact you to ask you a few questions about why you're interested in joining Yarra Valley Water. 
Testing:
For this stage, we'll ask successful candidates to complete online testing, to assess numerical and verbal reasoning abilities.
Assessment session/Yarra Valley Water experience:
You will then be invited to attend one of our assessment sessions onsite at Yarra Valley Water offices in Mitcham. Here you will participate in a range of group and individual activities so that we can assess how you think and collaborate with others. You will also have the opportunity to speak to senior leaders and have a tour of our facilities.
Interviews:
If you are successful following our assessment sessions, you will be invited back to Yarra Valley Water for an interview.