This year's theme for International Women's Day is #EmbraceEquity - Equity isn't just a nice-to-have, it's a must-have. Here at GradConnection, we're embracing the theme by talking to two women who are recent and upcoming engineering grads to see what it's really like to be a woman in STEM today, and why more women should get involved.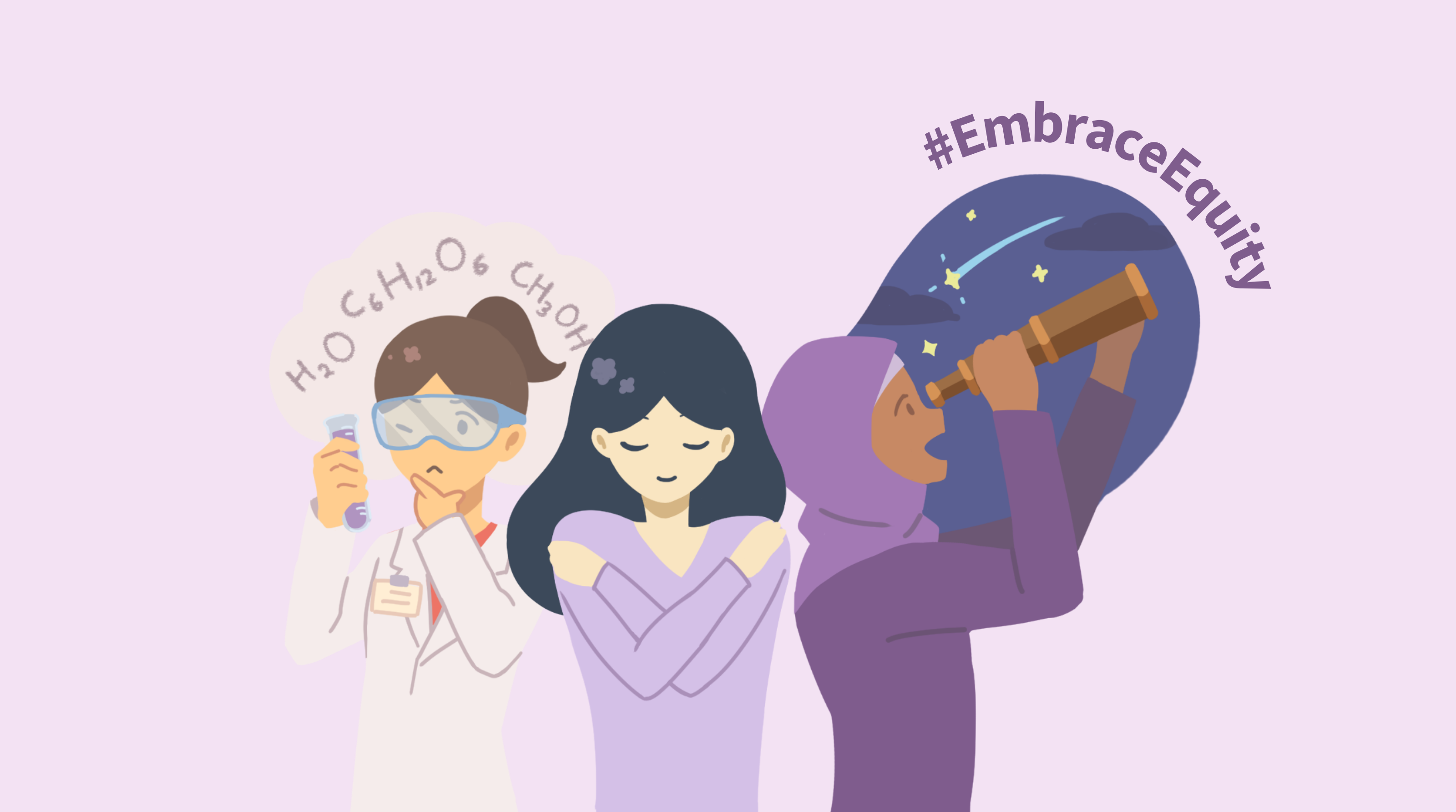 What's It Like Being a Woman in STEM?
Maddy O'Brien is currently studying a Bachelor of Engineering, majoring in Product Design, while completing a placement at Cobalt, a product design engineering consultancy. 
She says that while women in STEM are definitely still a minority - both in university and the workforce - progress is being made. 
"It's getting a lot more traction where there's more women involved, but also the men are getting a little bit more used to having women in STEM, which means that there's been more opportunity, a bit more growth… it's nice to be part of it," she says. 
Amelia Abdulnour, who graduated with a Masters of Civil Engineering from Melbourne University in 2020, is now working as a graduate civil engineer in the transport sector. She agrees that things are improving for women in STEM with this generation's commitment to diversity and inclusion, though that's not to say there haven't been bumps in the road. 
She recalls one particular instance, where she was applying for internships with one of her classmates.
"We were putting together applications and I was saying how I really hope this goes through, I think I've aligned my answers with their values and I've done some good research and I'm feeling good about it," she says. He assured her she'd be fine, and when she said thank you, the response was frustrating.
"He was like, 'Oh yeah, you'll be fine because you're a girl…you've got that diversity card'," she says. 
She also recalls being told engineering "seems like a man's job," while Maddy adds that she's heard similar comments throughout her degree. 
It's Definitely Worth Getting Involved
In spite of these challenges, both agree that studying and working in STEM is absolutely worthwhile. 
In terms of what they love the most about working in and studying engineering, both Maddy and Amelia mention that solving problems to help people and communities is one of their favourite parts, with some projects including creating medical devices or making transport more accessible.
They also highlight that it's important for more women to be involved in STEM, saying that women can offer a different - and sometimes more empathetic - perspective than men when it comes to solving these problems. 
"And I think that empathetic approach, especially when you're designing things that are going to be used by people, is really important," Amelia says.
"The more women that are doing STEM means the more minds that can offer a bit of a varying opinion to what's been out there for so long, so yeah, it's definitely worth it," Maddy adds.
However there is still a lot of work to be done - when you look at senior leaders in STEM, 92 percent of CEO's are male. 
"Seeing those senior leaders being that majority, like white, straight, cis men, can make it hard for younger women to see themselves in those positions growing up," Amelia says.
"So I think the more women that we get in there as well and the further they progress, the better example and aspiration you're setting for the younger generation, too," she says. 
Maddy also says that more opportunities are starting to open up to get more women involved in STEM, adding that in her experience, once you start working in the field, the environment is great and very welcoming.
How Can We All Do Better?
In terms of how we can better support and encourage more women to pursue a career and education in STEM, Maddy says it's important to get women involved at a younger age.
"If I was 16 I would have loved to have found out more about International Women's Day and women in STEM back then because I would have kind of found it to be more normalised by the time I got to 20 and I was picking my degree," she says. 
Having a bigger focus on education - whether it be through writing articles to spread more awareness or having women in STEM talk to high school students about their options earlier - is also a great way to get women involved earlier. 
Maddy emphasises that when talking to students about career pathways, for instance at university open days, having women front and centre to discuss degrees in STEM is also pivotal. In her experience, having men talk about engineering and women talk about degrees like teaching and nursing made her reconsider her degree. 
"Stereotypically you see that kind of pathway and you resonate with 'Oh, there's a female talking about that, I'm a female so that's what I'll do," she says.
For those who are considering moving into STEM - and those who are already involved - Amelia recommends checking out events by organisations like Engineers Australia to get involved with extracurricular activities and networking opportunities. 
She finishes with a call for women to seriously consider a career in STEM, and a reminder that you're allowed to try things out at university: so give it a go, because you can always try something else if it doesn't work out. 
"Come and do engineering, it's amazing!"
Find out more about International Women's Day and how you can get involved here.
---
About The Author

Clareese is a final year journalism student at La Trobe University working to publish a range of topical articles with GradConnection. She also writes for online magazines The Fizzz and Upstart and is a member of the Golden Key International Honour Society and the 2022 Youth Press Gallery.