In the last two weeks, GradConnection hosted universities from Australia, New Zealand, USA, UK and Ireland at the inaugural GradConnection Returnee Summits in Shanghai and Hong Kong. The goal of the summits was to connect universities and employers in order to discuss strategies to improve the employability prospects of international students in their home countries.
We know that a lot of universities were unable to attend due to the travel, but were very interested in the outcomes and insight from the event, so I wanted to share a few of the key themes that emerged from an employers perspective at the events.
Timing is key
With different academic years around the world, employers don't have time or resources to cater to all academic calendars for returnee students. Most employers that recruit returnee students will do so at the same time as their domestic recruitment time frames. In order to ensure international students studying in the UK, Ireland, US, Australia and NZ get the best jobs back home, employers expect universities to take the responsibility of communicating these time frames effectively to your international students. GradConnection understands this is a challenge and as such, we will cover this topic in greater detail when our Returnee Report 2017 comes out later in the year.
Language is a real barrier
Although it may sound common sense, the language barrier is a real challenge for building relationships. This is especially true in China compared to Hong Kong. Whilst a lot of employers who attended the events in Shanghai, hire returnee students for their ability to speak English, many of those doing the recruitment have limited spoken English themselves. And, of course, many of us from the West can only say 'Ni Hao' in Mandarin. As a result, this makes it difficult for universities across the globe to develop a long standing relationship with employers in China to facilitate employment prospects. Whilst employers noted the spoken language barrier, it was clear from the summit that you can build relationships with employers in China. The key to building relationships is initially meeting face to face, exchanging business cards and thereafter employers in China encouraged communication with universities via email.
There are plenty of quality jobs for international students
You only need to look at the success of the events to see the demand for your international students is there. Employers are looking for your returnee students. Whilst it is a challenge to connect with employers on the other side of the world, it can be done. Employers in China and Hong Kong are very enthusiastic about increasing the number of returnee students that they hire and it's our focus to ensure this demand is met.
A huge thank you to everyone who joined the event. We hope you found it worthwhile. Stay tuned for details of the next summit in 2018!
Shanghai Careers Fair
Shanghai Employer & University Summit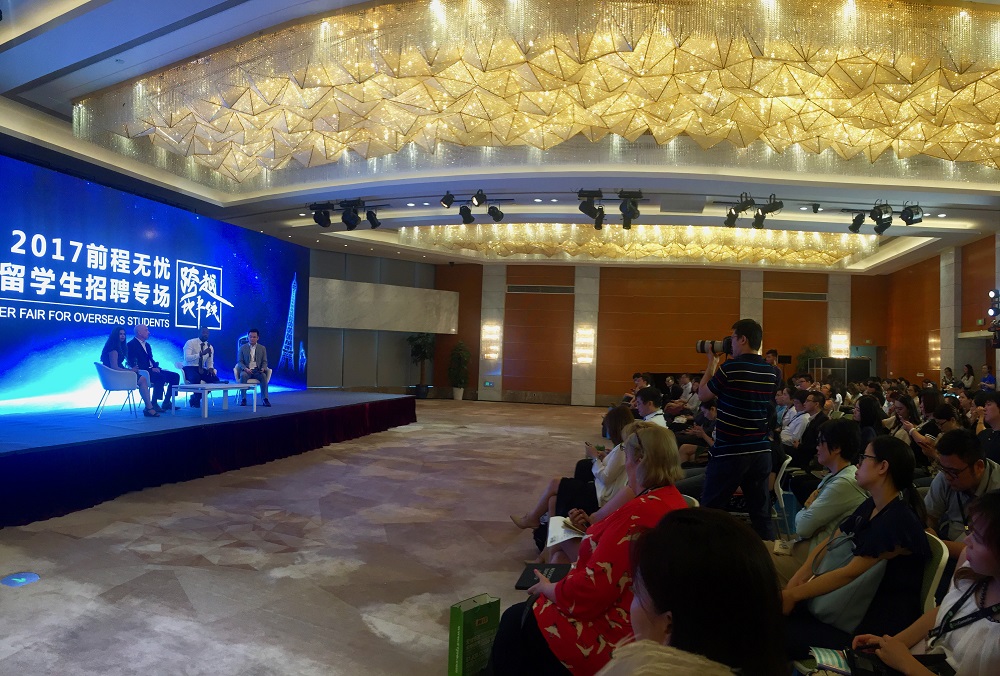 Hong Kong Employer and University Summit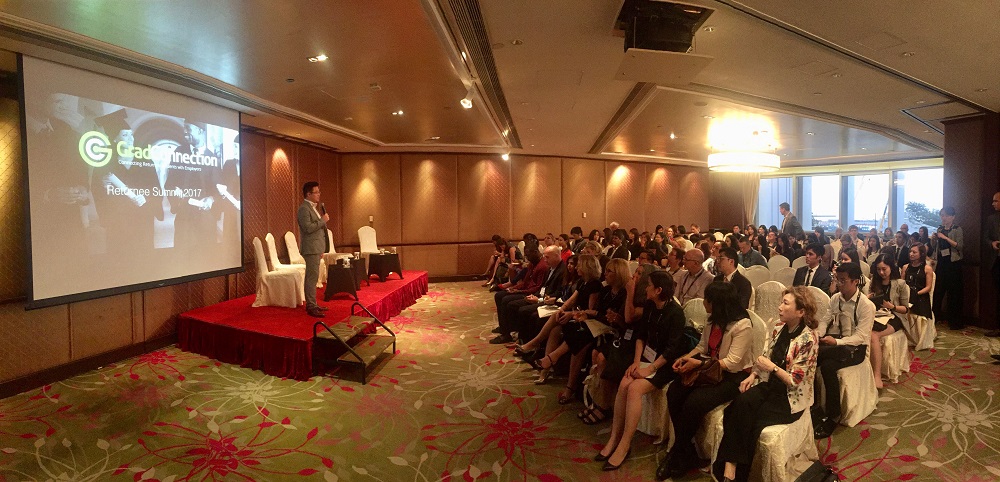 Hong Kong Careers Fair