Updated 24 January 2023
We've been loving Airmeet as our virtual events platform - and we think you will love attending the events too! Airmeet offers a lot of exciting features for attendees to make your whole experience easy to use and engaging. Although virtual doesn't quite replace that in-person event feeling, Airmeet gets close!
1. Navigating Airmeet
Upon entering, you'll be greeted by the reception page, where you can use the top navigation bar to flick through the different activities on offer.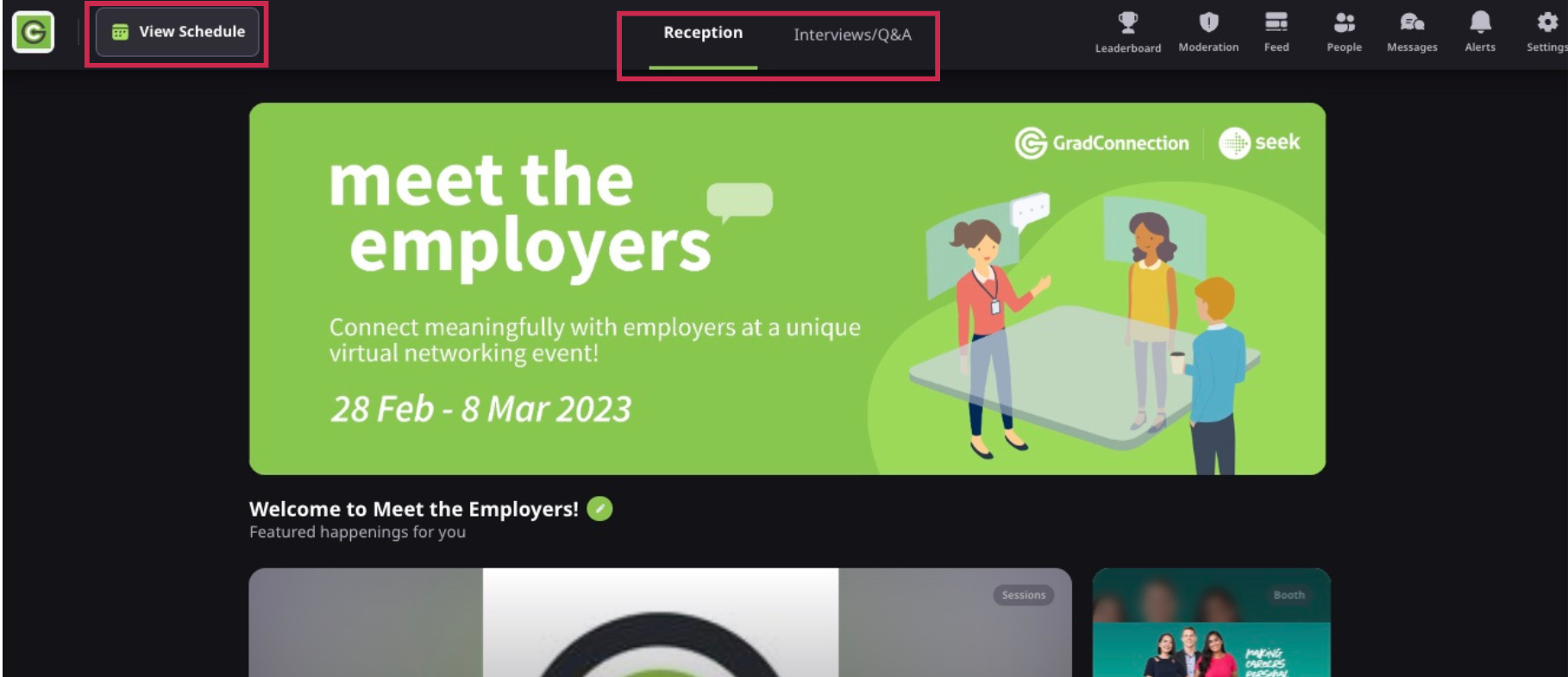 2. Start with the Schedule
Kick off on the schedule tab - located in the top left corner! Click 'Join Now' to enter your live session of choice, or pop a reminder in your calendar if the presentation is scheduled for later.  
3. Live on Stage
You're in!
Each employer will have several tables with a seat available. Click 'join' to be a part of the small breakout room.
Ask your specific questions or turn the tables and take the opportunity to try out a short mock interview!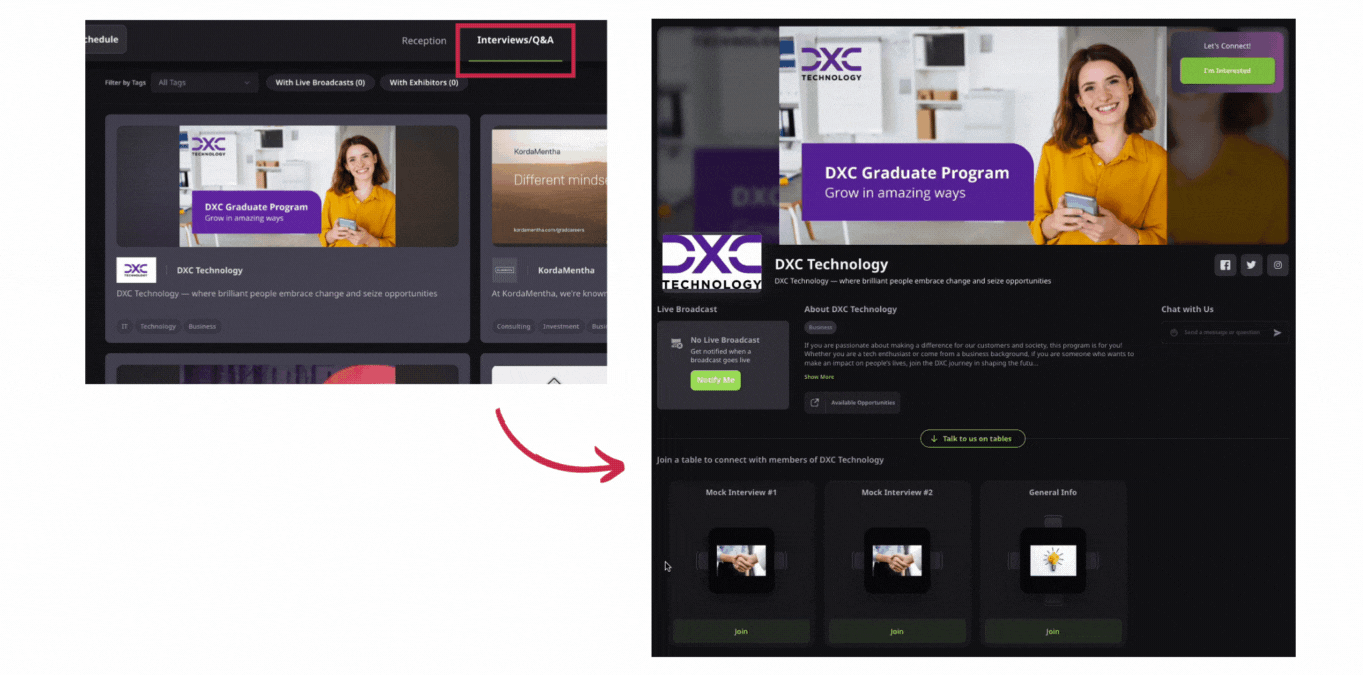 5. Check Out the Booth Space
The Interview/Q&A Booth space is also where you'll find out everything you need to know about the employers, quick links and their contact details. If you want to connect with the recruiters beyond the session, simply click 'I'm interested' to share your contact details.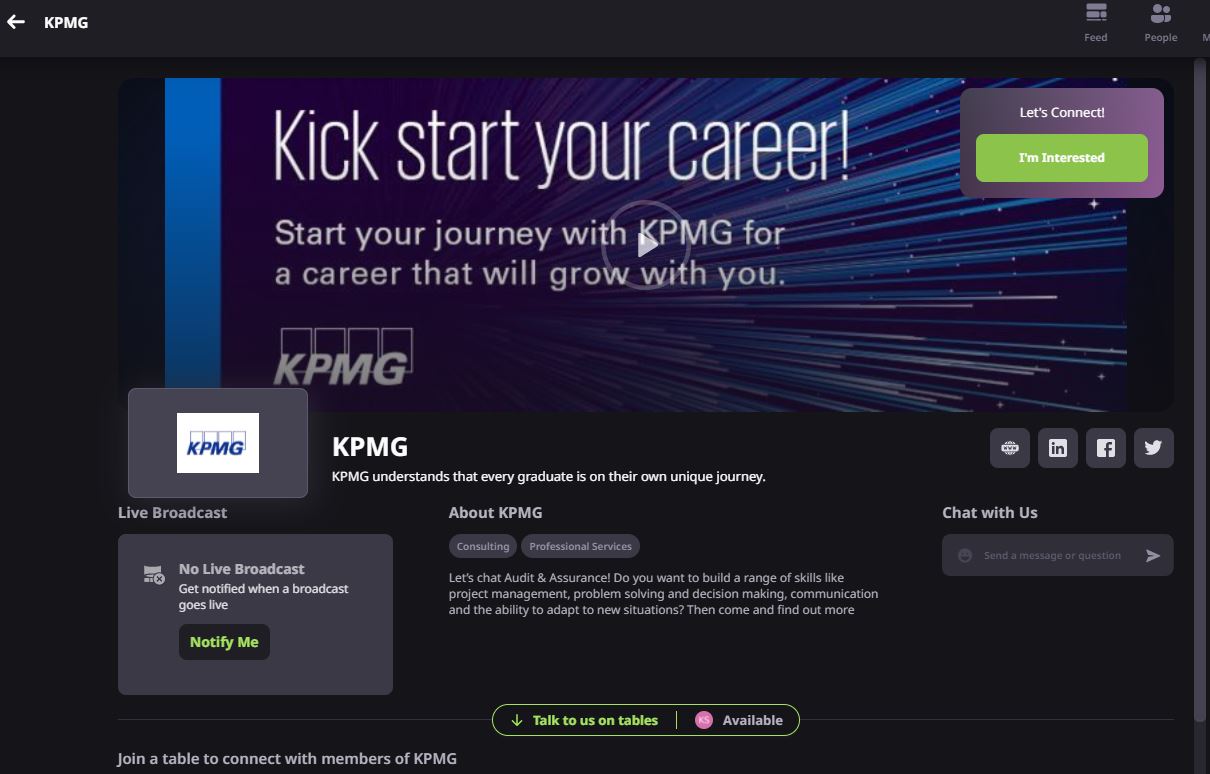 Still have questions? Check out this explainer video from Airmeet.