As an international student or recent graduate, you may be naturally concerned about the effect the COVID-19 pandemic is having on global employer hiring, and you probably have questions about the volatility of the international employment markets. While the effects of the global pandemic continue to be felt around the world, the good news is that analysts are starting to see a recovery and employers continue to fill roles. This is especially true for GradConnection's global network of employers, who are largely concentrated in Australia, China, India and the Asia Pacific region and partner with GradConnection to meet their hiring needs.
We have found that while the world of work has changed significantly over a short period of time, the vast majority of the employers within our global network are still pushing on with their internship and full-time recruitment programs. This year alone, these employers have posted over 2,500 new jobs and internships from over 20 countries across the Middle East, Asia and Asia Pacific region; as of April 14th there were over 700 active global opportunities with more than 300 employers available through GradConnection's global jobs portal. 
2020 Q1 Global Job Activity

Where is the global job activity concentrated?
It is important to recognize that the global pandemic has affected local economies and hiring activity differently depending on the location. For example, while hiring activity in China continues to fluctuate as it emerges from the pandemic and opens up key industries, hiring activity in Singapore has been mostly stable. But what remains true is there is a diverse distribution of jobs from a wide range of employers – large and small; public and private - in multiple countries, as evidenced below.
*Top ten countries by number of job postings and most active hiring by industry/job function
Source: GradConnection international jobs portal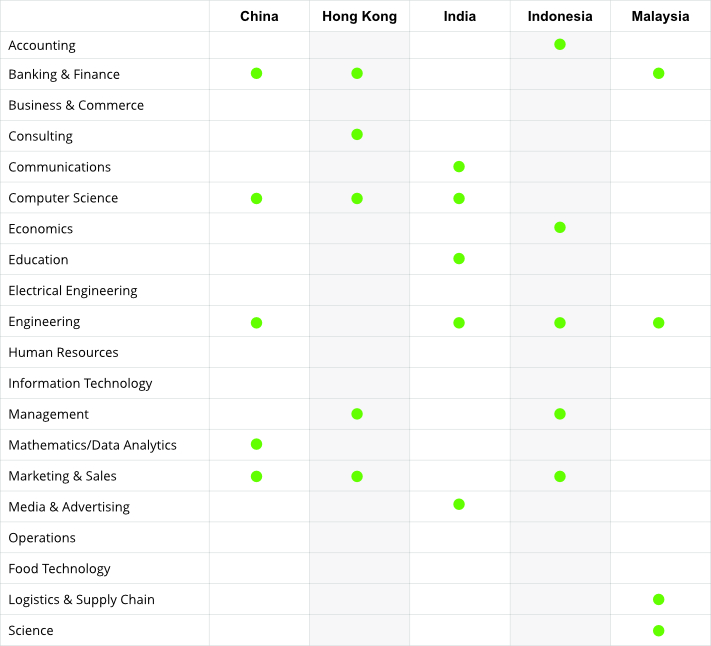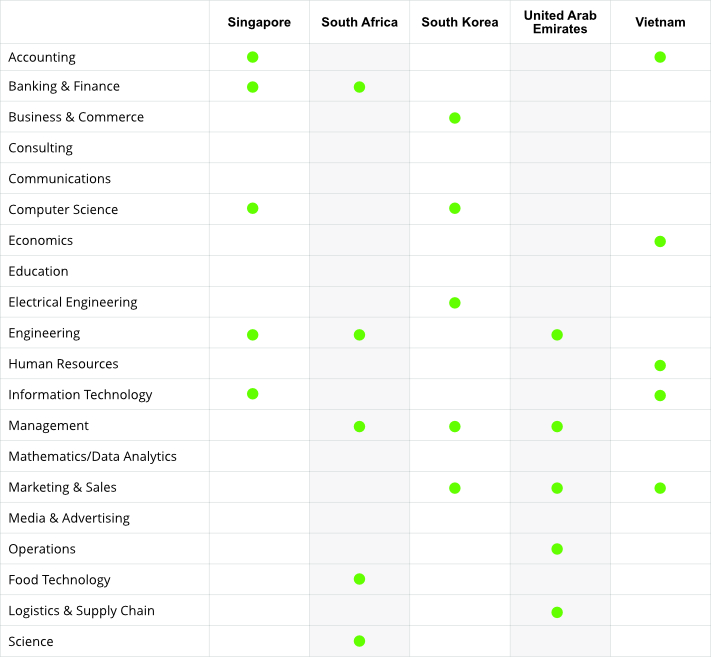 What you can do to be competitive for global opportunities
Expand your options. While many employers in the Middle East, Asia and the Asia Pacific region start to resume normal hiring to fill recruitment goals, some industries such as entertainment, transportation, human resources and manufacturing will likely rebound gradually. Therefore, when considering potential industries and job types it is wise to cast a wider net and keep your options open. Simply put – many hard and soft skills are transferrable to many
employment sectors.
Emphasize your core skill set. According to our recruiter surveys, employers throughout Asia most value these skills: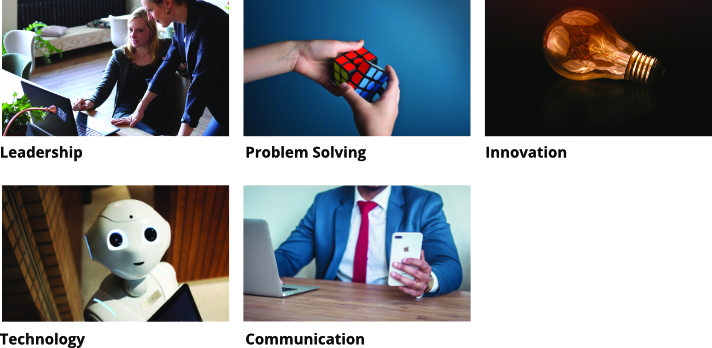 As you would with any job to which you're applying – reflect upon and identify specific experiences you've had through jobs, internships, academic/research that match these skill areas. Be ready to include these examples in your resume and be prepared to discuss your specific accomplishments related to these skill areas, as well as any that are related to the job for which you applied, in an interview
Highlight what sets you apart. Our global network of employers often tell us that they have a clear preference for hiring international students because they recognize the value of having employees who have studied in a foreign country and have thrived in a different culture. Many also have a preference for individuals who are bi- or multi-lingual and can communicate and conduct business with customers and clients in other countries. Many employers in our global network are multi-national organizations so this can serve as a significant advantage. The fact that you have thrived, and likely overcome challenges as an international student is noteworthy so don't feel timid about sharing these experiences with employers and how they have shaped the person you are as well as your work ethic. 
Be persistent. While COVID-19 has caused some uncertainty it is important to be diligent in your job search. While
some employers may delay hiring, others will remain on target with their recruiting goals. In fact, this is a common
theme we're hearing from our global employer partners. The good news is that employers post new positions in the
international jobs portal everyday. So it is imperative to search for opportunities frequently.
You are not alone. Finally, please know it is perfectly normal to be concerned and experience anxiety about the job
market. Your university career center is a tremendous partner and advocate for your success, so utilize
their services often!