Manager Olympia Newman takes us into the world of Technology Consulting, and shares her experience as a woman in tech so far.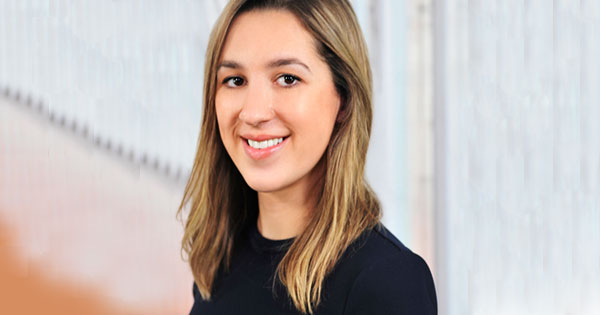 As their title may suggest, Technology Consultants work with clients to help them transform the way they use technology. Traditionally, these transformations have been geared towards improving business processes, reducing costs, maximising use of tech opportunities, and more. Today, they encompass so much more – from digital strategy to technology change projects. As technology rapidly evolves, this area of work is becoming increasingly important to ensure the future growth of organisations globally.
Now you may be wondering what type of people do well here? Well it might surprise you to know that it's less about what degree you studied, and more to do with your ability to see how 'things' could be done better. Not so sure? Meet Olympia Newman.
Olympia comes from a more unique educational background than what you might expect from someone in a tech-driven role. Perhaps it was due to the "technology sector being pretty male-dominated" or because "universities at the time were doing a lot to encourage women to do business", but undertaking technology studies wasn't on her radar as a student. She graduated with a Bachelor of Design and took on an internship with a prominent fashion magazine. Unfulfilled by this, she began searching for a new career path. Fortuitously, she landed in technology work – where she discovered her true passion lay.
"Working for a prominent fashion magazine was my dream job, but I quickly realised it was far from the glamorous image I had in my head. I decided to find a new path, and I was pretty open to what this was. I applied for any job that looked interesting and, by chance, I ended up with a tech start-up in the financial comparison space as a designer. It wasn't long before I started taking on more backend work like ad optimisation."
From here, Olympia gained experience "working across a few different technologies" and completed a Masters in Communications Technology along the way. This eclectic mix of work and educational experience empowered her to acquire a particularly diverse skill set. It's also what ultimately led to her joining us in Technology Consulting.
"With an unconventional education, a Bachelor of Design, I never once thought that I'd end up at one of the Big Four professional services firms!"
Since joining, she's realised that educational diversity is actually something embraced by the team.
"I think we really value people who take initiative and can see how something could be done better and run with it. We're a very diverse team in terms of thinking, we have people who are highly analytical, people who are creative, people who are big thinkers, and people who are process orientated."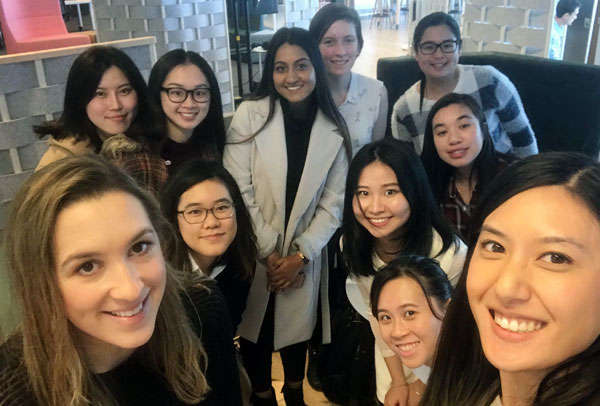 Specifically, Olympia sits within our Salesforce practice, which specialises in helping clients "transform sales and marketing processes and customer experiences" through the platform.
"I work with clients to help create better experiences for their customers. I work client-facing, sitting in a client's office and working with them to look at how they can use technology to create richer experiences. We go all the way from helping clients to determine their requirements, to building and delivering technology solutions."
Having never planned to make a move into professional services, Olympia says she's glad that she did and values the depth of opportunities to work on meaningful projects – both client-facing and her own.
"I've worked on everything from enterprise clients, including large telecommunications firms and global car companies, to health and tech start-ups. Having the power of a large firm behind you means you get the opportunity to be involved with some very transformative client and societal projects."
"PwC also provides the opportunity to lend your time to impactful societal projects. Last year, I volunteered time to a health tech startup and worked to help improve the nutrition of Australians with disabilities."
She's also volunteered with organisation Code like a Girl to help connect and promote women pursuing careers in the tech industry – something she's grown to be particularly passionate about.
"It's great to be supporting an organisation that promotes women, but I also get a lot out of it myself. It's inspiring hearing about the amazing careers of women in the industry, plus it's also just a lot of fun too!"
"I'm very aware that not everyone is as lucky to have a workplace that is openly having discussions about D&I like our firm, and I think it's important to be vocal about these conversations so that it becomes the norm and not a taboo subject."
So, what's Olympia's advice to fellow young women looking to trail blaze careers in previously male-dominated areas of work like Technology?
"I think as a young women entering any male-dominated industry, it's important to be yourself. Don't try and change to fit an ideal that you think is accepted. In reality, it's your difference and uniqueness that make you stand out and add value at work."
Find out how you can create a career in Technology with PwC.